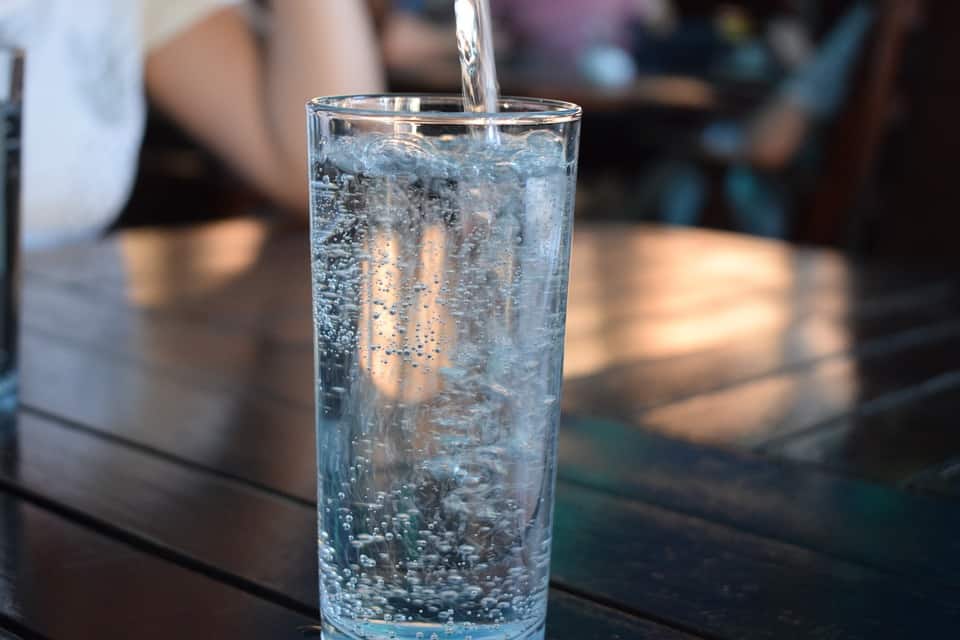 Best Water Pitcher Filter for Fresh, Sweet, Clear Water
When you look at your tap water, you won't notice the impurities because it's clear. But, every once in a while, you will notice a strange odor or weird taste that makes you want to vomit. Usually, this results from chlorine used in water treatment plants and impurities that sneak into the supply system. Traditionally, water filter systems under the sink or serving the whole house were standard, but today, people are inclining towards water filter pitchers. However, choosing the best water filter pitcher can be a daunting task, which is why we researched, tested, and came up with a list of the five best pitchers in the market.
Best Water Pitcher Filter
1. PUR PPT111W Ultimate Filtration Water Filter Pitcher
Sale
PUR PPT111W Ultimate Filtration Water Filter Pitcher,...
WATER FILTRATION SYSTEM – Quickly and easily enjoy cleaner,...
PUR LEAD REDUCTION FILTER – PUR water filtration pitcher...
WHY WATER FILTRATION? Tap water may look clean, but can contain...
COMPATIBLE DOES NOT MEAN COMPARABLE – Genuine PUR Lead reducing...
#1 SELLING BRAND AMONG CERTIFIED LEAD REDUCING FILTERS**** –...
Lead is a common contaminant in water. The Water Quality Association certified the pur ultimate filtration pitcher to remove lead and other common impurities in this vital drink. According to the certification, the filter removes 99% lead, 92% mercury, and 92% pesticides.
The water pitcher holds around 11 cups and produces great-tasting water. The 11 cup pitcher filter uses activated carbon and ion exchange resin to purify the water. The filter lasts one to two months, depending on your use. Luckily, the pur pitcher has a filter indicator light, so know when it's time to change.
2. Brita Slim Water Filter Pitcher and Brita longlast Pitcher Replacement
Sale
Brita Longlast Pitcher and Dispenser Replacement Water...
BRITA DRINK LIKE YOU CARE; Get cleaner great-tasting water...
Reduce 99% lead, Chlorine (taste and odor), Cadmium, Mercury,...
Brita's longest-lasting filter, Longlast lasts 3x longer...
Compatible with all Brita pitchers and dispensers except Stream;...
BPA-free Longlast+ filter features a pull-top cap for easy...
If you are looking for something small and manageable, then this water pitcher is your best bet. This water filtration pitcher is NSF certified, meaning it improves the water taste and smell. This filter life is around 40 gallons, and because it's a compact size, it will filter five cups at a time.
Luckily, it filters water as it pours and doesn't take long for you to have a fresh cup in your hands. Also, the jug is BPA-free plastic, lightweight, and has a semi0egonomic handle for easy handling. However, this pitcher water filter has one irritating feature we didn't like. When pouring the water past midpoint, the cover keeps falling off, which is pretty irritating considering the jug size. Although this isn't a big deal, it would have been nice to have.
3. ZeroWater ZP-010, 10 Cup Water Filter Pitcher
ZeroWater ZP-010, 10 Cup Water Filter Pitcher with...
10 CUP WATER FILTERING PITCHER: You'll always have cleaner, pure...
FIVE STAGE WATER FILTRATION: Unlike many water filters &...
NOT AN ORDINARY WATER FILTER: ZeroWater filters filter water in 5...
GET MORE OUT OF YOUR WATER: Remove more impurities from your...
GET THE LEAD OUT: ZeroWater filters are the only pour-through...
First, we like that this zerowater filtration system removes 99% of lead and chromium in tap water. Automatically, this gets rid of all odors and weird tastes, so you have a fresh cup of water all the time. Secondly, the system is so thorough since the ZP 010 comes with a five-stage filter.
It also has a Total Dissolved Solids (TDS) meter so that you can compare the water quality before and after filtration. Although the feature isn't a legal standard, you can use it to tell if the filter is working correctly. Unfortunately, this filter also strips the water of its natural taste or "sweetness" since it dissolves organic and inorganic solids. This means your water may lose its natural sweetness. Although it's a 10 cup pitcher, how many cups you get depends on your cup capacity.
4. Aquagear Water Filter Pitcher
Aquagear Water Filter Pitcher - Fluoride, Lead,...
Premium design for health and sustainability. Filter made in USA,...
Removes 20x more contaminants than leading competitor, including...
Rigorously tested. NSF Standards 42 and 53 met for contaminant...
Triple capacity filters. High-capacity filters produce 150...
Lifetime guarantee and same-day customer support. If your filter...
According to the manufacturer, the Aquager water filter pitcher was developed because they thought everything in the market only removed very few contaminants. The filter uses activated carbon filters with ion exchange resins. It removes around 100 tap water impurities, including chlorine, chloramines, heavy metals, and lead. Its filter capacity is 8 cups of water, and the carbon filter has a life span of 150 gallons of water.
5. Ehm Ultra Premium Alkaline Water Filter Pitcher
Water with a high ph-value is more beneficial to your body since it neutralizes the acid in your blog stream. The Ehm Ultra premium alkaline water pitcher has ph restore properties and increases your water's ph by 5 to 10 points considering your water source.
However, there isn't any scientific evidence to support the benefits of alkaline water in our bodies, although people swear by it. The pitcher has a filtration capacity of 2 liters and a jug size of 3.8 liters. Ehm water purifier pitcher uses a six-stage filter cartridge that removes all impurities, increases the ph value of your water, and adds potassium minerals, calcium, antioxidants, and magnesium. The result is clearly filtered water. Free of heavy metals, with natural sweetness.
4 Things to Check When Buying the Best Water Filter Pitcher
1. Effectiveness in Reducing Contaminants
Filtered, safe drinking water is the main reason for buying water pitchers. According to research, drinking water, either from the tap or well, contains microparasites, bacteria, and cysts. It also contains harmful chemicals credited for high cholesterol. Hormonal imbalance, and even obesity.
Water pitchers get rid of these impurities and leave you with safe drinking water. The best water filters should remove at least a handful of these impurities regardless of the water sources.
When picking the best filter pitcher, first have your water tested in a lab to determine the contaminants it contains. This information will help you decide which pitcher best suits your needs. In most cases, a pitcher will remove at least 40 to 60 impurities, with activated carbon cartridge filters being the best in the market.
2. Filtration Rate
How much water a filter can purify isn't on top of most buyer's minds, but it should be. The maximum filtration rate is basically how much water a filter produces each day. Now, imagine you drink around two gallons of water a day but end up buying a filter with a maximum filtration of a gallon. This deficit is really inconveniencing, and the pitcher won't serve its purpose fully.
The opposite is also true. The higher the water supply from your pitcher, the more expensive it will be, so keep this in mind as well. Consider pitchers that filter enough water for you and your family in a day.
Also, filter pitchers use varying time to filter water. Some take minutes, while others take longer. Obviously, we would all want filtration systems that take as little time as possible to clean our tap or well water. However, the reality is, some will take longer.
This isn't necessarily a bad thing, and just because a filter takes less time doesn't mean it's the best. While this is desirable, don't disqualify a pitcher just because it takes time to filter water. Instead, look for a way to work around it. For instance, you can leave the water in your pitcher at night, so you have fresh water in the morning.
3. Installation and Operations
Imagine buying a filter system, receiving it, but you end up taking days to assemble it because the instructions are complicated and unclear. That's not all. Every time you need to replace filters, it feels like you are sitting for an algebra exam all over again. Nobody wants that, right?
Instead, pitcher filter designs should be straightforward to assemble and install. Remember, you are spending money. Speaking of which, pitcher filters also come with additional costs besides the purchase fees you pay. Usually, this is because you have to buy a filter replacement every two or three months.
Check the filter life and how much it will cost to replace the filter. Also, most filter pitchers use electricity, so factor this in as well. Luckily, you don't need the most expensive pitcher to enjoy healthy water. Have a budget in mind during your search and pick a pitcher that meets without necessarily going over budget.
4. Drinking Water Quality
We get it. The best water filter pitchers should remove contaminants as the primary need. However, it should also improve the overall water quality. This means improving taste and smell, so you don't cringe every time you want to drink water. Speaking of impurities, make sure the pitcher you purchase is BPA-free since BPA isn't safe. Water filter pitchers should also maintain proper water pH and preserve the water's natural minerals.
Watch out for filters that remove natural minerals since a deficiency will lead to gastrointestinal problems, joint conditions, bone density issues, among other health problems. But, if you like one but it removes these vital nutrients, simply make sure you get the minerals from other sources.
Conclusion
The water in our taps may look clean and healthy, but research has shown that tap water, especially in the cities, contains the 'right amount of contaminants to meet legal standards. The best way to avoid these impurities is by water filter pitchers. A water pitcher is easy to use, install, and it ensures the water is safe for drinking.
Frequently Asked Questions
Is Zero water filter better than brita?
Both Zero and Brita have a 10 cup capacity, 90-day warranty, and filter life that could last you two or five months. The main difference, however, is the number of contaminants each removes. Brita uses standard filtration and removes a little over five impurities, while Zero uses a five-stage filtration system while removing about 23 contaminants.
However, Zero doesn't get rid of the metallic taste in water, but Brita maintains the natural sweetness water has. While the two compete closely, Zero seems to offer more value.
Which water filter removes the most contaminants in tap water?
How many contaminants a water pitcher can remove depends on the manufacturer and the filter they use. On this list, the filtered water pitcher with the highest contaminant remover is the Aquagear water filter which removes at least 100 water impurities.
Zero comes in close at second with 23 water contaminants removed, while Pur removes three-times contaminants more than Brita, which only manages five. Although we couldn't find the exact number of contaminants Ehm removes, we suspect it could be high since the pitcher has a six-stage filtration system.
What are the best glass filters water pitchers?
Although our list largely contains BPA plastic pitchers, we can't ignore glass filters. While the material is fragile and design as basic as its plastic counterparts, we found one filter worth noting. This is the Zero Water-ready-pour glass dispenser.
The dispenser holds at least 40 cups of freshly distilled water and has a modern design. The pitcher filters remove at least 99.6% of common dissolved solids such as mercury, lead, and chlorine. The filters use five-stage filtration, which means it also takes time to filter the water. So, if you plan on entertaining guests, it's best to filter the water beforehand as it will take around an hour to fill the jug.
However, make sure you get essential minerals such as calcium, potassium, and magnesium elsewhere since the system filters these vital minerals. Luckily, you can easily get these nutrients from your food, so this shouldn't be anything to worry about. Like the Zerowater filter pitcher, this glass pitcher is NSF approved to reduce lead, chlorine, herbicides, heavy metals, and other contaminants.