If used correctly, black accents are like ambient music played by Erik Satie in the corner of the room. Black has a way of allowing you to experience it, but unless you make eye contact, you can only feel its presence.
Here is an example. Do we ever see the black frame when looking at a framed picture? Well, we simultaneously do and do not see the black frame because it does a good job of holding everything together by allowing them to take center stage while playing a major role in the picture. But, of course, you can only achieve this by knowing the colors that go with black, and we are here to point you in all the right directions.
Before we dive into the colors, here is something you might need to think of.
Black and the Color Wheel
As designers, our cheat sheet is always the color wheel. Just like the periodic table, the wheel shows us the relationships between the colors so that we can match them correctly to ensure they are appealing to the eye. It is always as simple as knowing which colors are analogous, which one forms a triad, and which ones are complementary.
image source: terrymiura.blogspot.com
Black is not on the color wheel, which might leave you wondering how to go about the color. Some people consider black and white as non-colors. Here is a question. How do we see color? We are seeing the light bouncing on a surface to emit a specific wavelength to the color. Without the light, we only see black, which absorbs light. Therefore, is black a color?
The answer is yes, black is a color—an achromatic color that has no hue. We can use this to match black and other colors to create beautiful outcomes, as shown below.
Colors That Go with Black
1) Black and Emerald Green
Emerald green is one of my all time favorite colors that go with black accents anytime. This is because this color is hard to find in nature, and when you do, it is on something precious. There are many ways to achieve the combination. One way is to have emerald green furniture and cabinets detailed with black accents. This will make the two colors purposeful and elegant.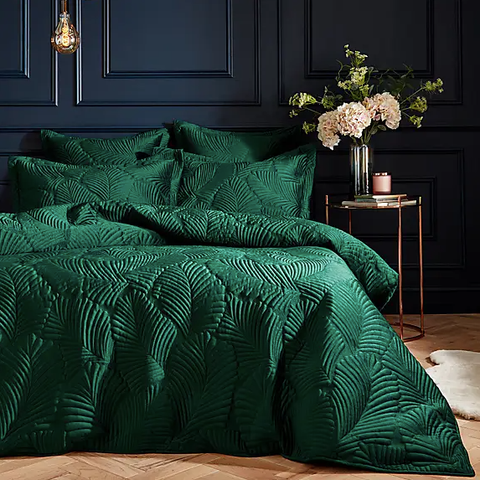 image source: goodhousekeeping.com
If you have black walls, you can have emerald green curtains to get the job done. You can improve this by adding some green plants to make your eyes find the emerald green each time. This is a classic combination that I can never seem to get over.
2) Black and Gold
Emerald green only came first because of how royal I find it. The amazing thing is that you can throw gold in there somewhere. Gold and black combined exclusively are hard to beat. Black seems to be one of the only colors that make gold get into its full character.
Combined with black accents, gold shows strength and undoubted elegance. Combined with other colors, gold shows royalty and grace. Combine gold, black, and another color like emerald green, and what you get would be royalty whose explanation eludes the tongue.
Gold easily goes with colors from any rich jewel tones. However, with black, we will have to let the color reign.
3) Black and White
This is a combination that tends to be very federal. Think White house interior design. A black accent wall with white details will bring out the organizational aspect of your space. This is because very few times these two shades are playful. You will experience these color combinations in frames that hold dear memories.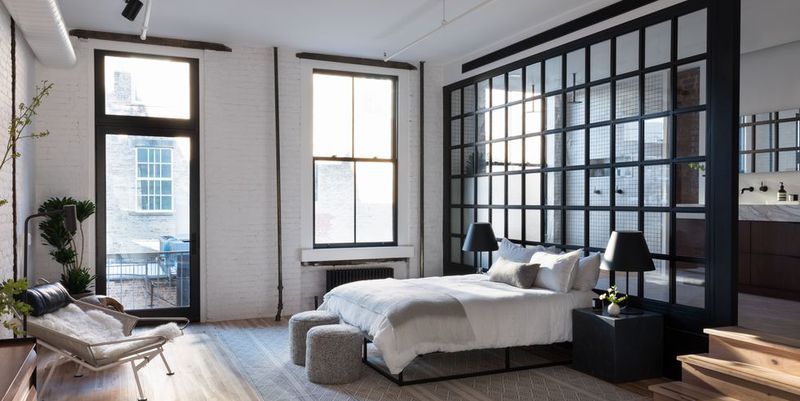 image source: elledecor.com
People who pair black and white tend to be very particular about their spaces' appearance. However, nothing has to be out of place, and the frame can not be tilted by a degree without notice.
This color combo works well if you have pure glass windows the size of a wall. This way, the pure white and black will allow every chaotic thing outside the house to take the attention, which the order inside the house shall soon reclaim.
image source: DailyDreamDecor.com
This combination can work well on tiles. The tiles can bring a character that guides the eye from wall to wall.
4) Black and Blush Pink
image source: treehouse.co
Black is often misunderstood, and pink makes a great case for the color. Blush pink acts as though it woke up in the most beautiful morning ever and comes forth in the happiest mood. The combination shows how powerful and gentle black can be. This color works well in spaces like the kitchen or a room where nourishment needs to happen. Of course, this makes the color work in the shower too.
image source: Decoholic.org
Blush pink is one of the colors I like combining with black because of the honesty between those two colors. Of all the colors you can combine with pink, black has its place as one of the best.
5) Black and Navy Blue
Navy blue is a pretty color that tends to act like black itself. Therefore matching color blue and black is one of the trickiest things sometimes. However, if you know how to balance the two, you can end up with the most elegant rooms in the apartment.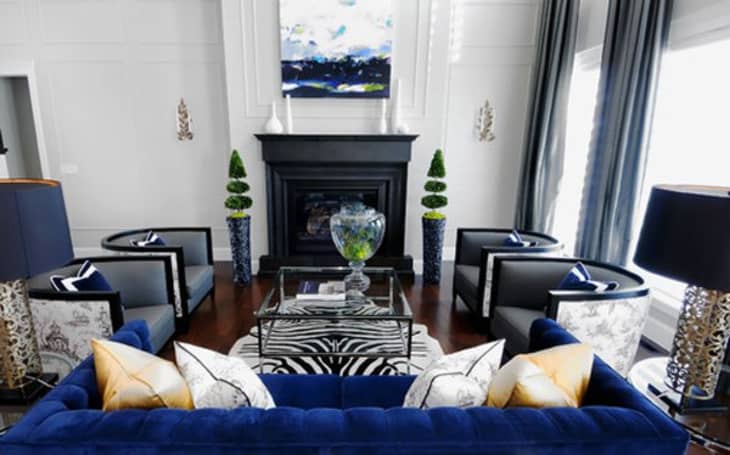 image source: apartmenttherapy.com
One way you can go about this is to exhibit the blue. By this, I mean that if you have a navy blue couch, you can have it right against the black wall without making the view too busy. Otherwise, the black will look hidden and out of place. These are two shades that you have to be bold about.
Here is your chance to detail the combination using gold. Think of a gold lampshade beside the couch in this combination. Magnificent.
6) Black and Grey
Black and grey are analogous colors. If we create a color wheel filled with shades of black alone, we might call that a grey scale. Analogous colors work every time, and you can never go wrong trying to match such colors. The definition of these colors are colors that border each other on the color wheel.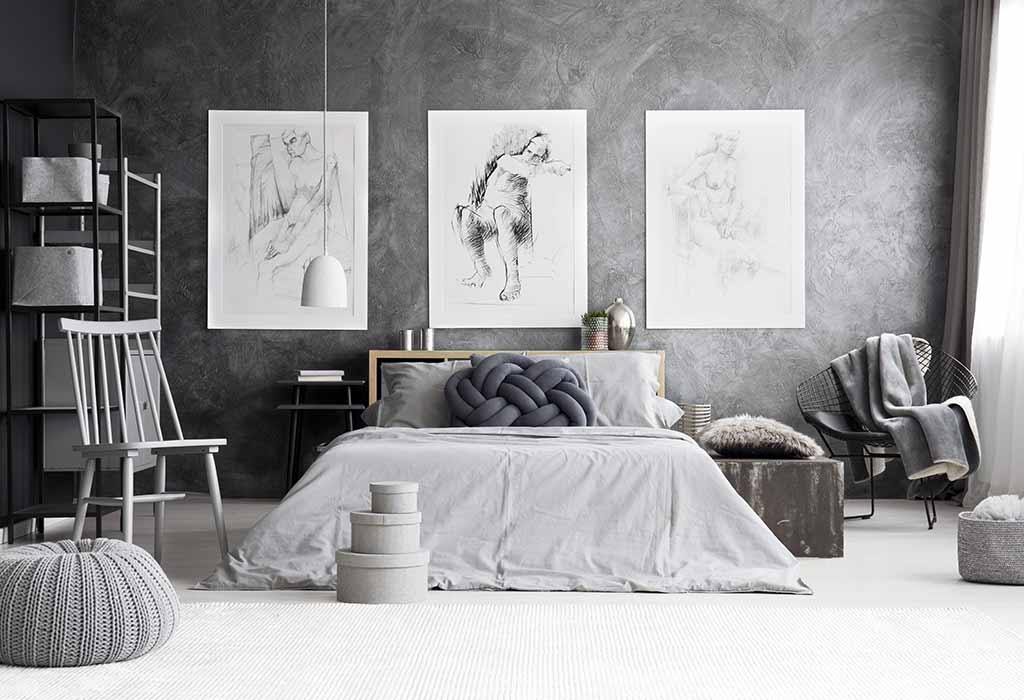 image source: parenting.firstcry.com
One way to play around with this combination is to add patterns of one color to the other to create a visual interest unlike any other. For example, you can have shapes with a negative dark shade of the same shape to give a nice abstraction to the wall. You will find this design style in most wallpapers that claim to be one color.
The other way you can use this combination is on furniture and fittings. For example, a black bed against a charcoal grey wall brings the room together.
7) Black and Red-Orange
The only way to work with this color is to ensure that the red-orange shade is visible. Do not try to limit the red-orange at all costs. Black is the orchestra, while the bright colors are the soloist in this stage that might be your bedroom. Therefore, the color black creates a beautiful base for the bright color and brings forth high contrast appealing to the eye.
image source: homedit.com
One way you can go about this combination is to have wholes. For example, I would not create patterns with red-orange on a wall. Instead, I would have a red-orange chair against a black wall. This creates independence and harmony. Having bright curtains, shelves or details will work well with this setup.
The stylistic device that would also work nicely is to have large posters with a red-orange theme. This is one of my favorite ways of matching colors in high-contrast color pairings.
8) Black and Brown
This one excites me the most. These are two colors that allow the room to have a relaxed feel and incorporate other colors without any competition. Brown is a very neutral color used as the background color in most cases. This means that brown primarily plays a similar role as black. For this reason, these two colors will be the two grandparents watching the bright colors play in the space provided.
image source: LuxuryLifestyleMag.co.uk
The best browns to go for are wood accents. This will never fail you because there are many colors that match with wood accents. Take a simple wooden table with black frames and legs. Looks natural and not distracting. Adding a colorful vase to the table would make it look even better. This same principle applies to the whole room. You can take advantage of the generosity that black and brown have.
9) Black and Beige
Beige is what you would have instead of gold if you are not into shiny details. These two colors are some of the best combinations you can have in my experience with colors. While you can hardly create patterns on black with red-orange, you can certainly create bold patterns with beige. This is one color palette that will match anytime.
image source: interiorsinfo.com
You can use beige frames and curtains. Heavy beige curtains against a black window or door-frames take my attention and never lets it go. These are so beautiful, especially if the doors and windows are large.
A beige wall has many potentials with black details, including frames and wreaths. Different shades of black will work with beige quite well. These are combinations that can work well for the living room. Having a largely beige living room with black furniture or details here and there creates a warm place that visitors will like. Pairing black and beige is a modern aesthetic that designers love to use.
Generally, earthy shades never go wrong when pairing black as the second color.
10) Hot Pink and Black
Many interior design professionals I have met do not often experiment with this color combination. This is a combination you might be tempted to use in a setting that is not modern. A small townhouse will benefit from a design that has this style. You can use many other colors to detail this combo without going wrong.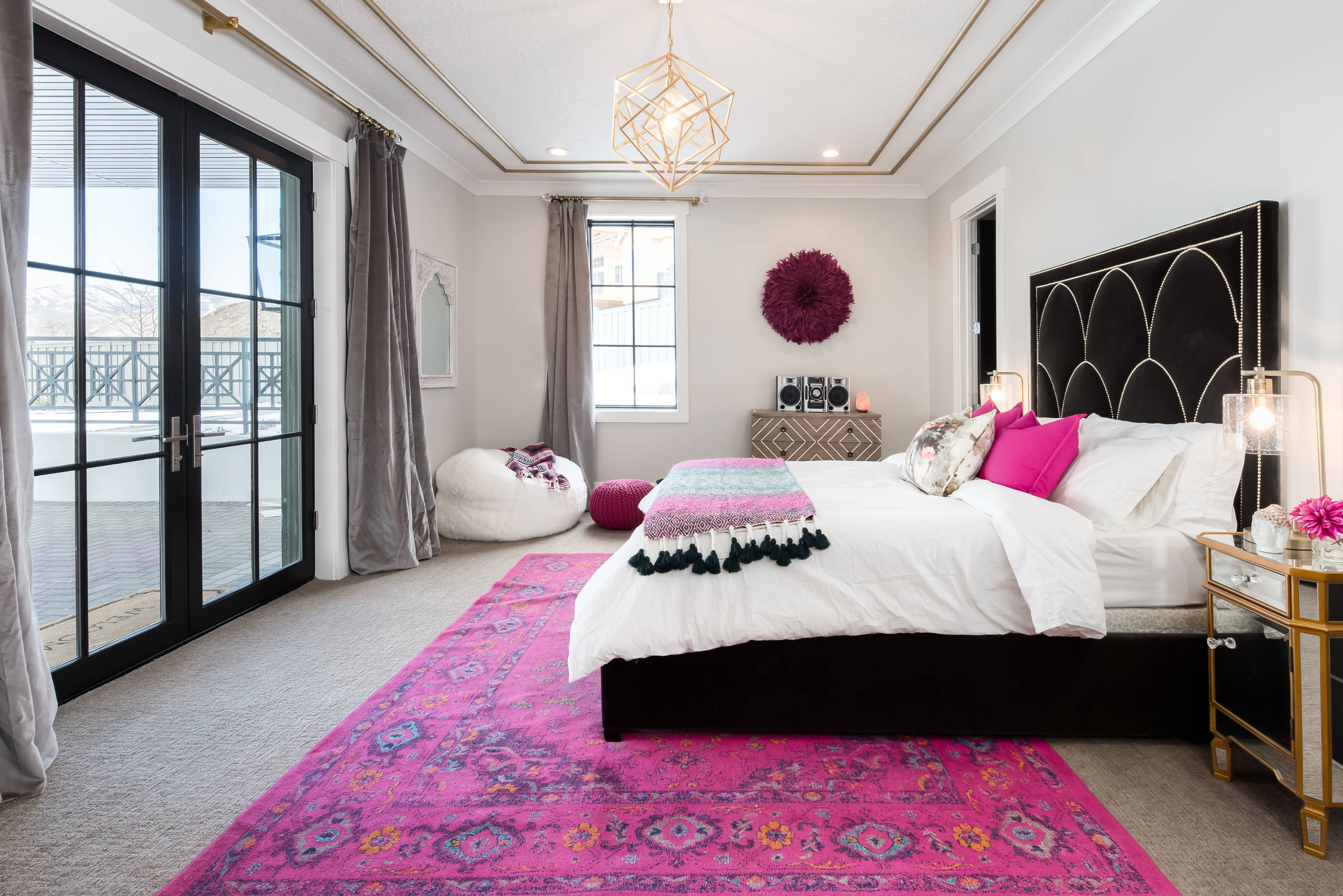 image source: Houzz.com
It might not sound like it at first, but it automatically works when you try this combination. Most people prefer black as the detail to hot pink rather than the reverse.
11) Black and Yellow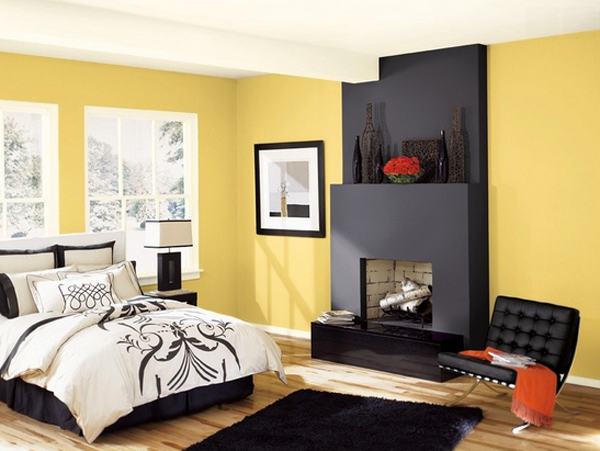 image source: HomeDesignLover.com
Some colors work well without trying too hard. Yellow is one of these colors that go with black, the best colors to have in a vibrant and happy room. You can have the black color as the background with yellow detailing using lovely installments and additions. For instance, a yellow vase will do the magic if you have a black shelf. Throws also work well in situations like a black bed cover or chair.
12) Black and Dark Blue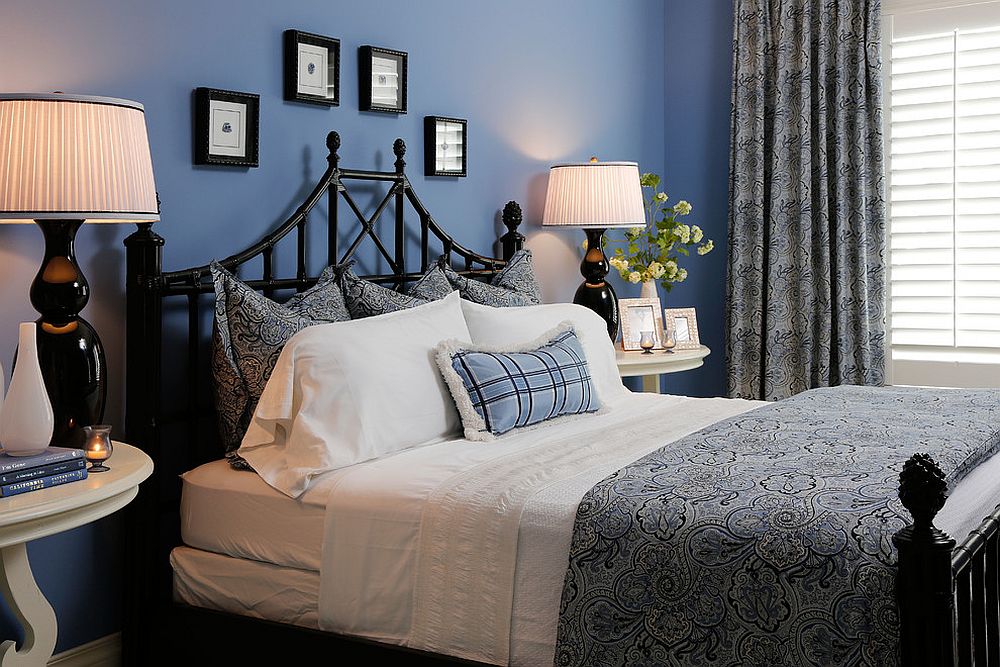 image source: decoist.com
This is one combination that looks magical to me, especially on fabric. If the fabric has a silky look, the combination will be perfect. Dark blue works well with black and does not have to be abstracted by any other bright color. This is a color that looks especially nice on the fabric in the house. Dark blue will act a lot like the darker shades of black in this case.
13) Dark Green and Black
This design style suits anyone going for the retro feel. There is a beauty in having a dark green and black play in the background to set the stage for you to experiment with other colors. As an interior designer, this is a color you want in spaces like the walk-in closet or the shelf where other colors can pop.
image source: bedroomstylereviews.com
People make the mistake that color must be against a black or white background to pop. This gives the wrong judgment because the only balanced way to judge color is by having it against a neutral background. The dark green and black combination gives you this opportunity. In addition, this combination will help you create a sophisticated space that other shades of green might not quite replicate.
14) Neutral Colors and Black
Neutral colors paired with black will work every time. This is especially in the bedroom where there is a lot of fabric if you include the curtains and beddings. An elegant bedroom will have earthy hues with layers of black to give them structure. The ease at which black works with earth tones is one that an interior designer who wants monochrome style can go for.
Final Thoughts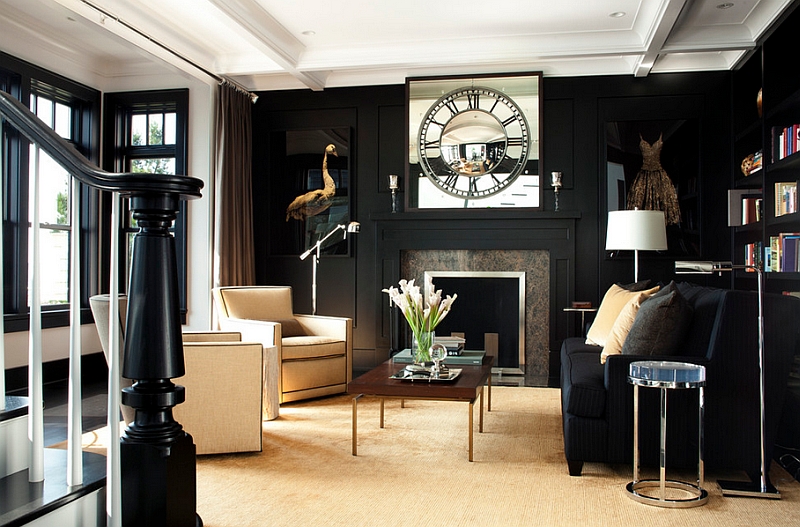 image source: decoist.com
Something about black makes it the most used yet the least credited color. To me, this is not a disadvantage. Rather, an advantage that opens up the opportunity to use black in most spaces without blowing its cover.