Are you looking for a way to match olive green with different colors in your interior decor but do not know how to go about it? Then, hop on to this article and get to know the colors that go with olive green to transform your home into a vibrant, enjoyable space.
Olive green is among the bright colors in the color wheel that goes with various others, making it a perfect choice for interior home decor. In addition, you can add it to almost every color.
What Is the Olive Green Color?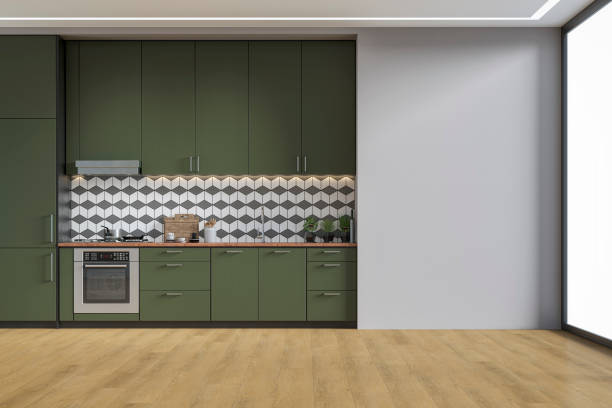 Olive green is a color normally associated with earth or nature. It gives a calming, soothing, and relaxing effect, making it the perfect choice for relaxation areas such as the bedroom, balcony, washrooms, and living rooms.
You can also use olive green accents to create a sense of balance in rooms with too much color or bright energy. However, you need to use the color proportionally to avoid being monotonous; that is why blending it with a matching color is important. If you are looking for a versatile color with a calming effect, then olive green is undoubtedly the one.
What Does Olive Green Signify?
Olive green is associated with peace and serenity. It also brings a sense of calm and reassurance. The green aspect of the olive green color relates to nature. You can use it to decorate your indoor garden if you are a plant fanatic.
In some cases, olive green can be significant in luxury; blending it with black in your home gives luxury vibes.
Olive Green Shades
We've got you covered if you wonder which shade of olive green to go with. Olive green includes myriad shades that could keep you undecided about which shade to blend another color with. In addition, you can opt for light olive green or dark olive green.
1. Olive Drab Green
Olive drab green is most common in the military, but you can use it for other purposes. It is more dark green, but mixing it with different colors creates different themes and shades. Besides military uniforms, you can use the color to paint vehicles, walls, interior decor, and camouflage netting.
The name "olive drab green" came through in the 18th century. The term drab was used in the mid-16th century about the homespun wool that was light brown, hence the adaptation. Before that, locals referred to olive drab green as dull light brown.
2. Dark Olive Green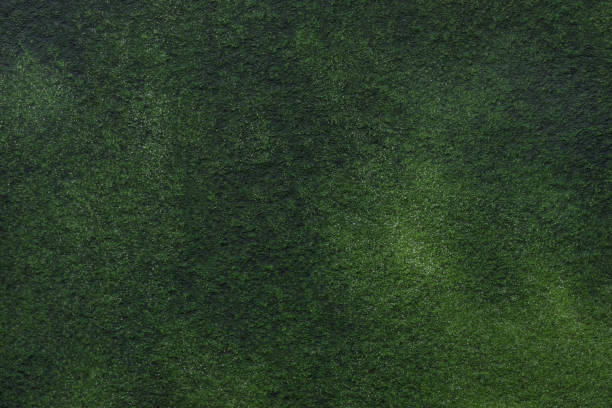 Dark olive green is a darker version of olive green. An unripe skin of an olive represents the color. Dark olive green matches with most neutral colors, but you can also pair it with bright colors such as yellow and red.
Dark olive green is often associated with stability and security. In addition, you can use it to strengthen the feeling of solemnness in your home interior.
3. Light Olive Green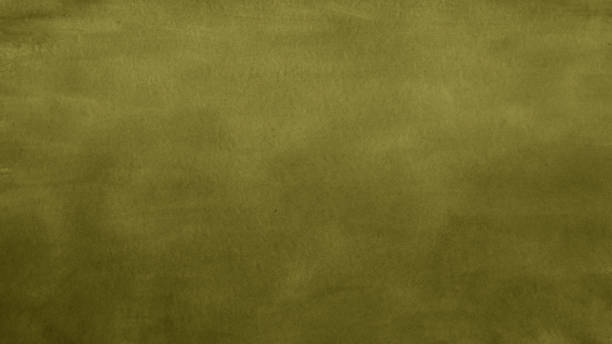 Light olive green is a desaturated shade of yellow. It blends with natural colors like beige, maroon, or tan. Light olive green makes it easier to include such colors in your interior design without the colors canceling. It is a softer olive green color that painters and interior designers use to color a room to bring a natural feel.
4. Black Olive Green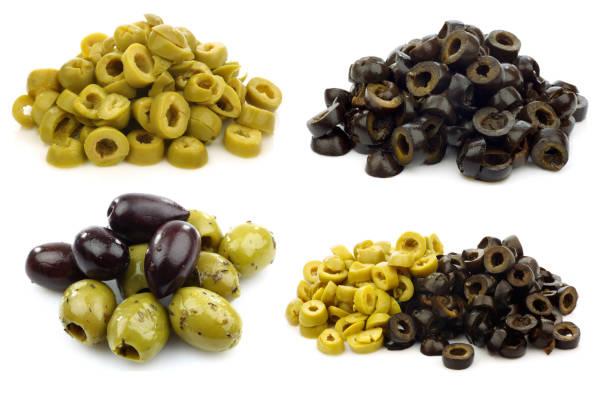 Black olive green is a shade close to gray-yellow, often referred to as the "black olives" shade. The color closely resembles dark grey, making it challenging to pair it with any color since it has a yellow undertone.
5. Olive Green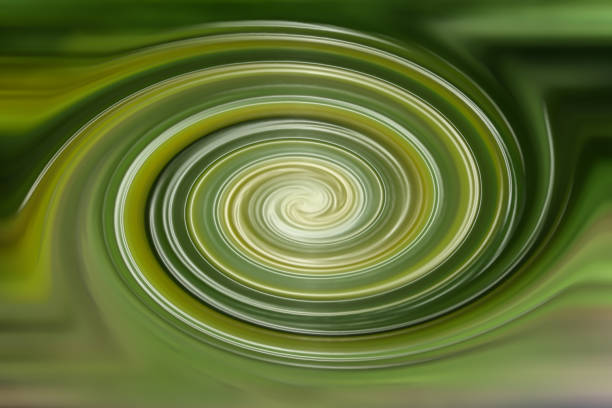 Olive green is a color in the shade between yellow and green. It exists in different shades, from a blend of dark yellow up to the dark green. It is often associated with the colors of olives, from when they are fresh to when they darken or ripen. It is a bold color that goes well with other colors and green shades in the color scheme.
How Can I Decorate Using Olive Green?
If you want to include olive green as an accent color in your interior decor, you can add props of the color throughout the room. For instance:
You can use an olive green couch or olive green throw pillows.
You can create a calming space by painting the whole room olive green.
Accessorize your home with olive green home decors such as rugs, wall art, or curtains.
Use plants in the olive green shade. The plant will not only match the olive green decor but also bring fresh air to your living space.
Try to be creative, as long as you match olive green to fit your home decor. An advantage to using olive green in your interior design is that you will never run out of ideas, and it complements each decor piece in your home.
Colors That Go With Olive Green In Interior Design
As discussed earlier, the olive green color is used to signify a serene and calm atmosphere that can free anxiety. The olive green color is connected to nature as it promotes hope, growth, and renewal. If you use it in your interior decor, it may promote harmony.
The olive green shade you choose affects the feelings you want to project. In most cases, the light olive green shade is good in promoting positive feelings, while the dark olive green brings a feeling of strength.
You need to get a balance of the olive green color to ensure you don't go too heavy on blending. You can incorporate a hue with a lighter tint to uplift your space if you go for the dark olive green. Let's look into some colors that go olive green.
1. Olive Green and Navy Blue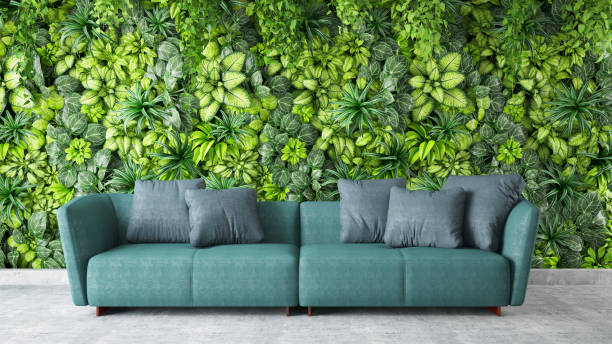 All shades of blue will go with olive green, but let us stick to navy blue for now. In general, navy blue is a match to olive green as it creates an intimate, harmonious feeling to the whole interior decor.
However, if you want to achieve something softer, blue shades such as sky blue or cornflower blue can be the right choice. Navy blue and olive green act as the right foundation for floral patterns and themes as they do not overwhelm the feminine aspect.
This color combo makes it comfortable for both masculine and feminine gender to explore. In addition, the color combination blends perfectly with beige and grey accents.
2. Olive Green and Yellow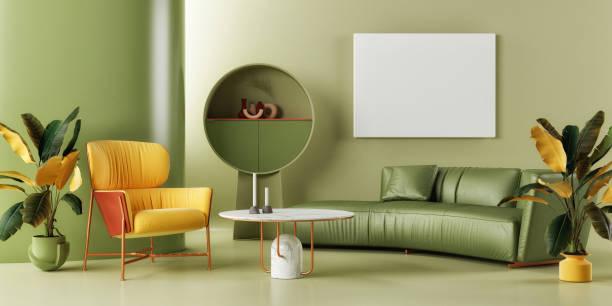 As weird as it sounds, yellow and olive green do blend nicely. Furthermore, they do well when adding a third color as a base. For instance, if you combine yellow, olive green, and white or beige, you can bring another color scheme into life. Yellow is a bright color that adds life and happiness to almost every color you blend it with, and olive green is not an exception.
For example, if your couch is yellow, you can choose olive green accents such as a couch, throw pillows, or decor accessories. On top of that, you can add yellow throw pillows to bring brightness to the room.
Yellow creates a bright and open space. While combining yellow shades, go for the bright ones, as the dull shades of yellow can be unappealing to the combo.
3. Olive Green and White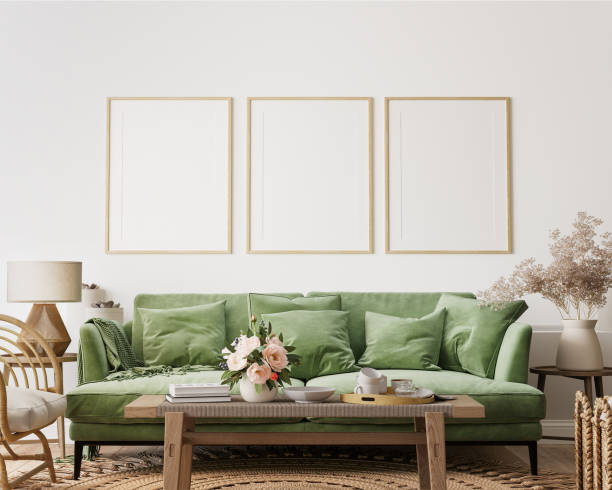 Add white if you want to revamp your walls with a tint of olive green and another color. You will never go wrong with white as it brings a crisp and refreshing feeling.
Paint white on your walls as the base color as you add olive green on top to make the room even brighter and more appealing. You can also incorporate olive green with white decor or select a darker shade of olive green and break the monotony with white accents.
4. Olive Green and Black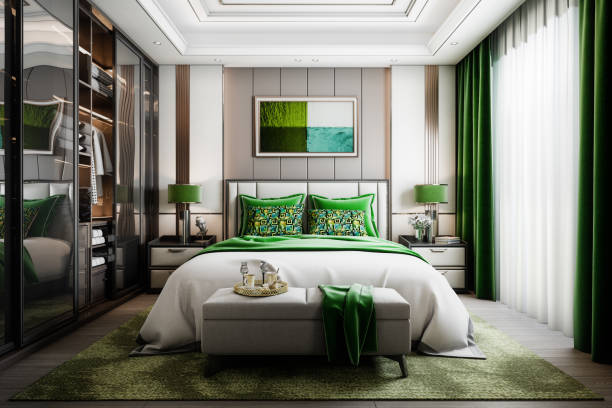 If you blend dark olive green with black, you need a third color to break the monotony. These two colors complement each other but can easily overpower each other if you don't balance them with a third color.
In this case, you can use light gray, beige, or ivory white. Use green as a base for walls and black on elements such as a rug, wall art, photos, or curtains. To make the look even classier, include an olive green sofa, but if they are old, you can opt for black ones. In addition, the dark green accents can dull a room; you can add black accents to make the room feel modern.
5. Olive Green and Pink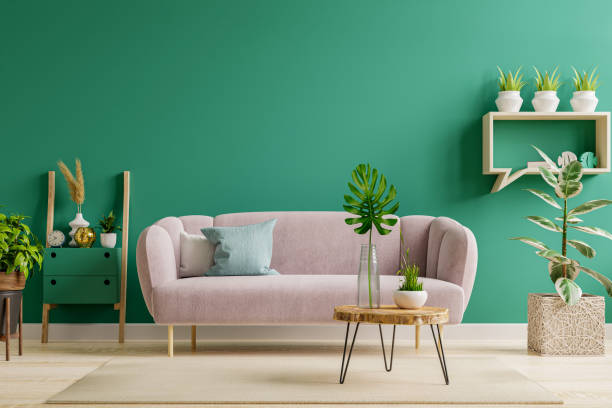 Olive green and pink could be contrasting colors, but the combo is the best choice if you want to give your home a summer vibe. The contrast is so intense that it is difficult not to notice the interior decor.
A fascinating fact about these two colors is that you can always find them in nature. You must pick the right shade of olive green and pink and transform your house into nature. The perfect shades are dark olive green and light pink.
6. Olive Green and Burgundy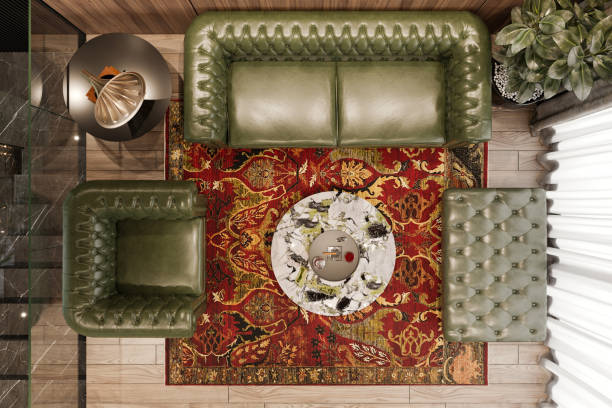 If you want to achieve an elegant and classy combo, you can try out the olive green and burgundy combination. Burgundy is a darker shade of red, while olive green is a bit lighter. When you blend these two colors, the result is a beautiful dark green color.
You can try pairing burgundy accessories in your home decor if you want a tint red feel. You can also decorate your home with olive green and burgundy accessories such as throw pillows, curtains, or artwork.
7. Olive Green and Brown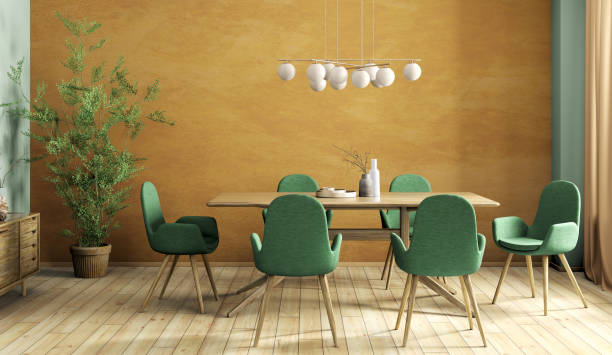 Try the brown colors if you want a nice color blend with olive green. Brown and olive green give your home a sleek and modern look. On the other hand, you can go for a cooler gray-based-brown look. If your living space is cozier and comfortable, you can blend olive green with a warm-toned brown.
For instance, if your room is olive green toned already, you can add deep brown wooden furniture, and they will be a hit.
8. Olive Green and Cream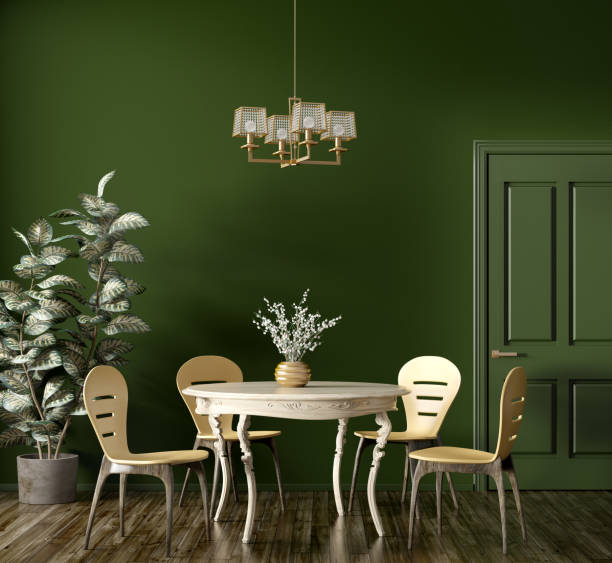 Cream and olive green are the perfect blends in any home decor. The cream color creates a warm feel, and when blended, it brings a feeling of nature. These color combinations can go well in a living room or a bedroom to create a calm and relaxing atmosphere.
9. Olive Green and Gray
If you love neutral colors, you will probably want to experiment with the gray-olive green color combo. Since olive green blends perfectly with black, there is no doubt it will blend with a neutral shade such as gray.
You can create a natural look by using gray as a base color for your walls and olive green as your accent color. Such color combinations cancel each other to bring a modern look to your home.
10. Olive Green and Tan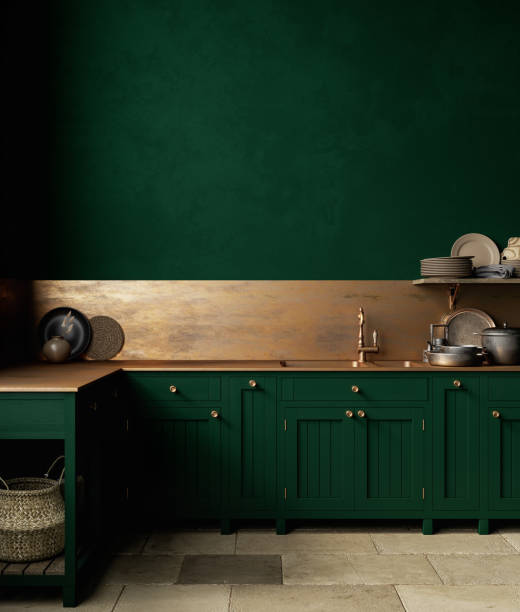 If you want to achieve a rustic and earthy feel to your living space, it is time to try blending olive green with the tan color. These two colors best fit a living room where you want a mid-century and garden theme.
Alternatively, you can fit these two colors in your kid's room if they love jungle themes. For adults, a blend of tan and olive green comes into play when you add house plants and natural fabrics into a room. Then, to break hue monotony, you can add tan-painted furniture to the olive green painted walls.
11. Olive Green and Orange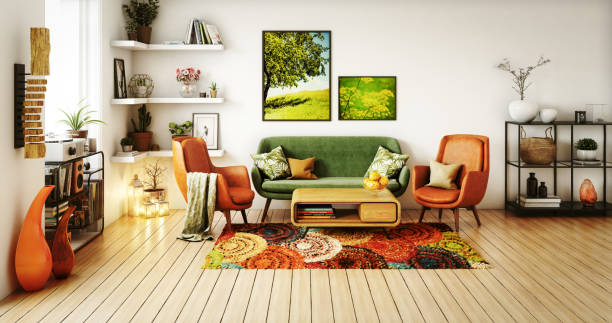 Orange and olive green is the perfect blend for people who want to transition from red. Olive green has a hue that fits orange to create a warm room setting. If you live in a cold atmosphere, you can try this combo and see if it brings a feeling of warmth to your space.
If you use olive green as the accent color, try including orange details in your decor and watch the combo stand out.
12. Olive Green and Gold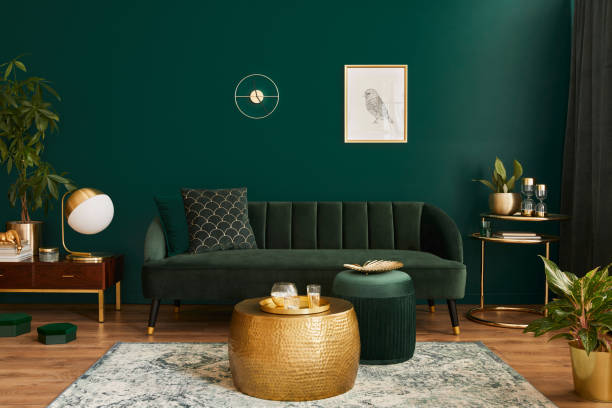 Want a more refined look? Try gold accents and olive green shades. Gold gives your living space a classier and more fashionable look. Use fewer accessories with gold, as you can overdo the designs when you include more gold home decor.
If you are using gold on furniture, ensure they are small gold legs and are in detail. In addition, you can include art pieces with gold and olive green framed sides.
Get creative while using gold and include gold decor pieces within your olive green-themed room. While at it, choose a third color theme such as black, white, or cream since they go well with olive green and gold accents.
Alternatively, you can use olive green as your base color and decorate using gold and a third color.
13. Olive Green and Violet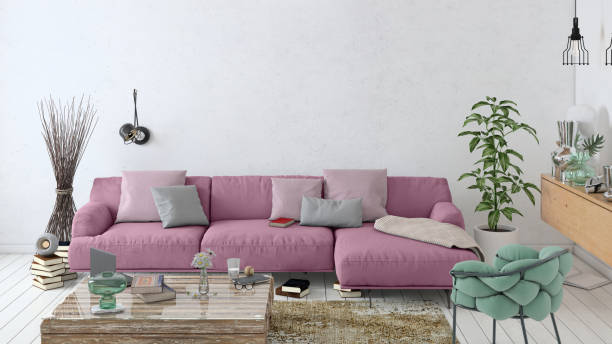 You can never go wrong with violet! The color is subtle and gentle and goes with almost every color. You can add some detail to your olive green-themed household with some violet throw pillows or home decor. Violet sits right with any color blend making it easier to mix it up accordingly.
If you like, you can paint your walls violet and blend them with olive green accessories; the color contrast is beautiful since olive green and violet are accent colors.