GM architecture aficionados ☕️☕️☕️
this week's newsletter is for… 🥁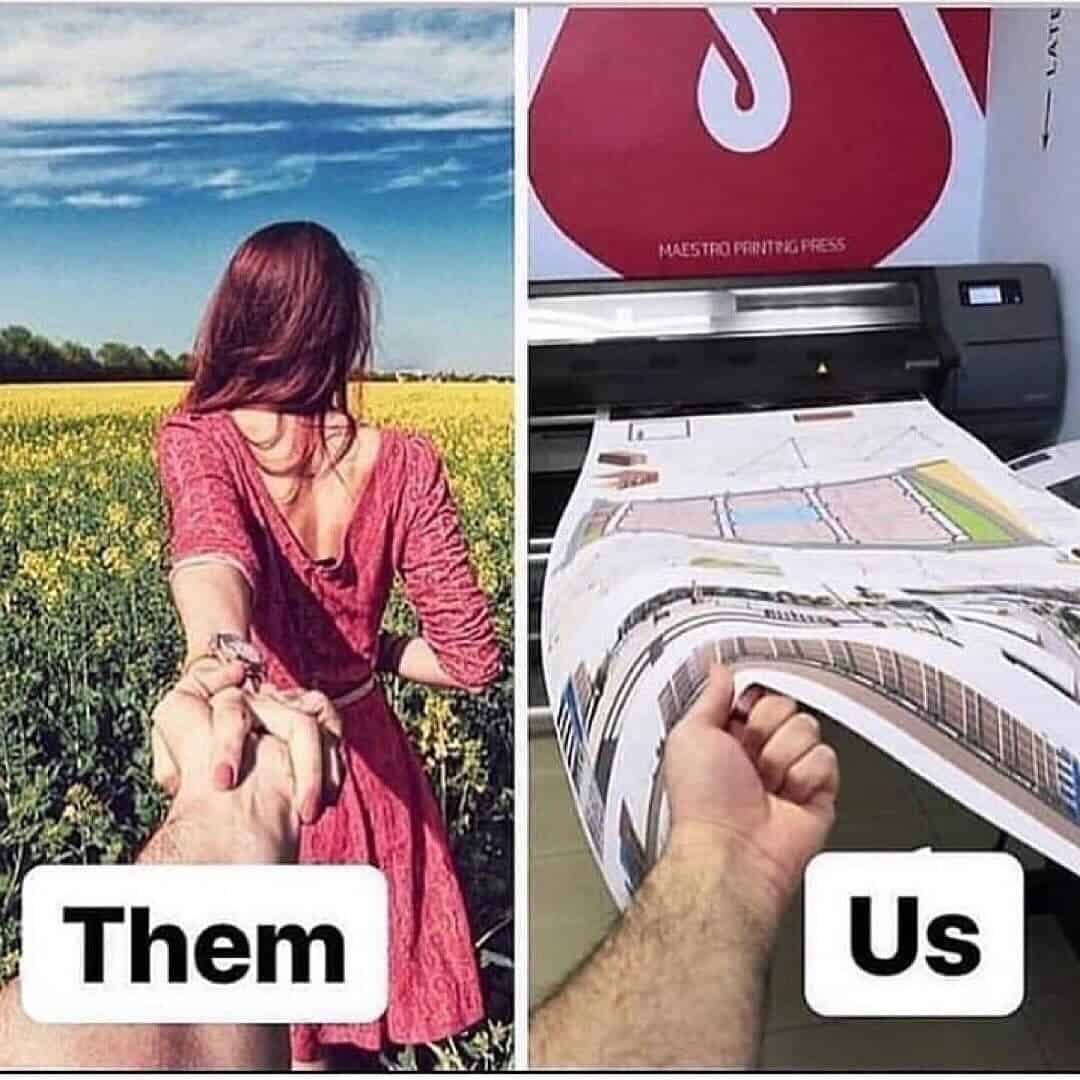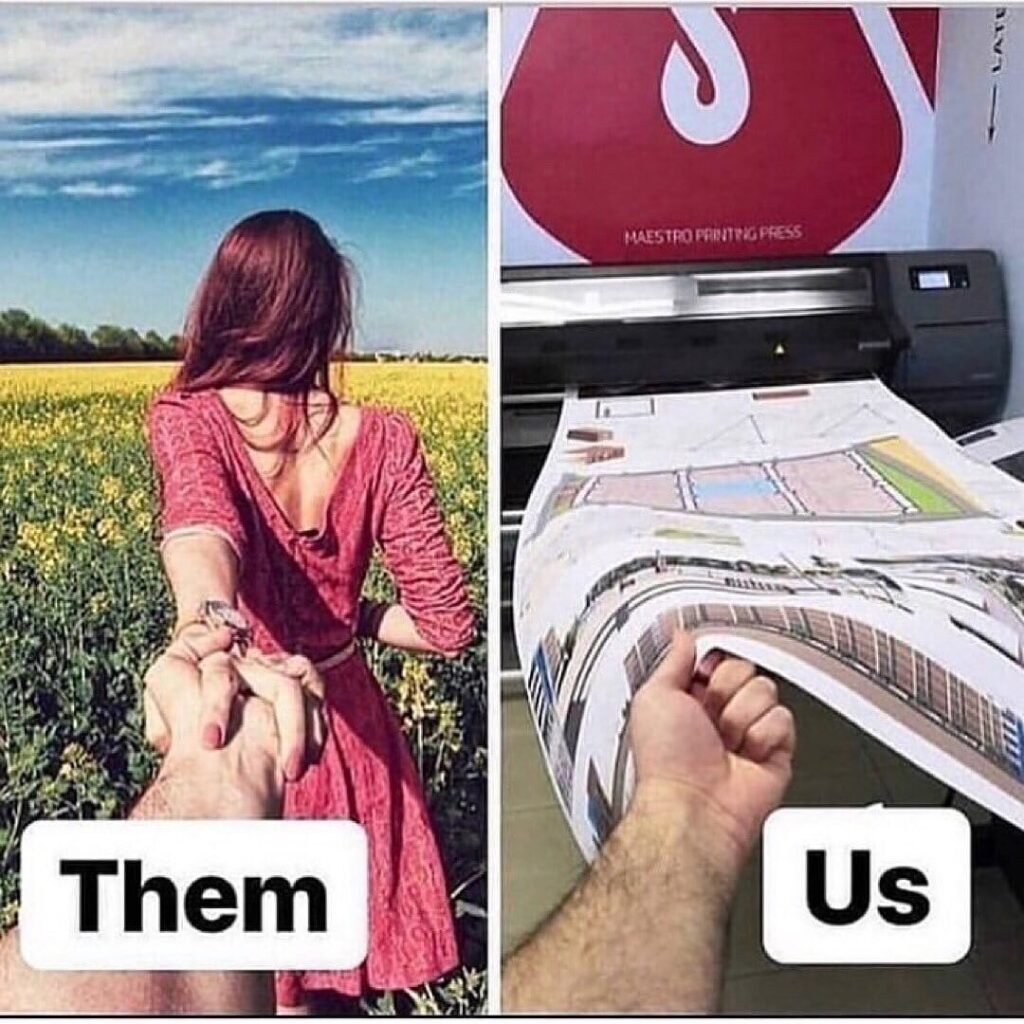 all the industry folks holding hands with their printer this week. Relationships, free time, and going outside are overrated, anyway.
let's go 😤
What's on deck? 🥎
→ 7 MAD Years in Xinhee 😅🏗️
→ F & P: From Shanghai to Oxford 🇨🇳👞
→ MLK Monument Draws Mixed Reviews 🤨☮️
→ Sustainable in Shoreditch 🪵📌
→ Who Said What!? 🗣️🗣️
→ Drop it Like it's Hot: New Structure of the Week 🔥🥵
MAD Finally Finishes in Xinhee 😅🏗️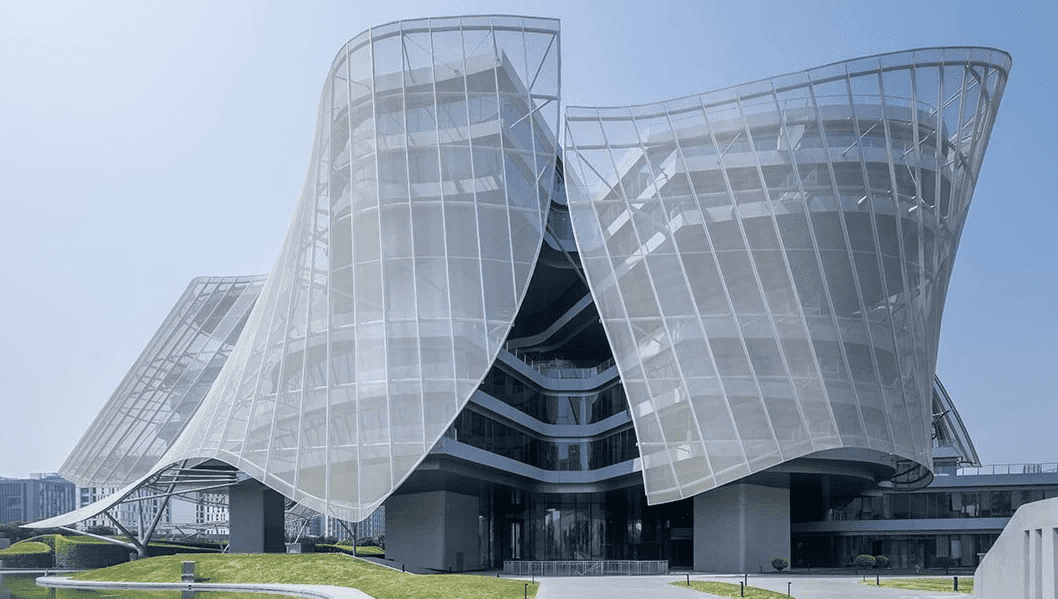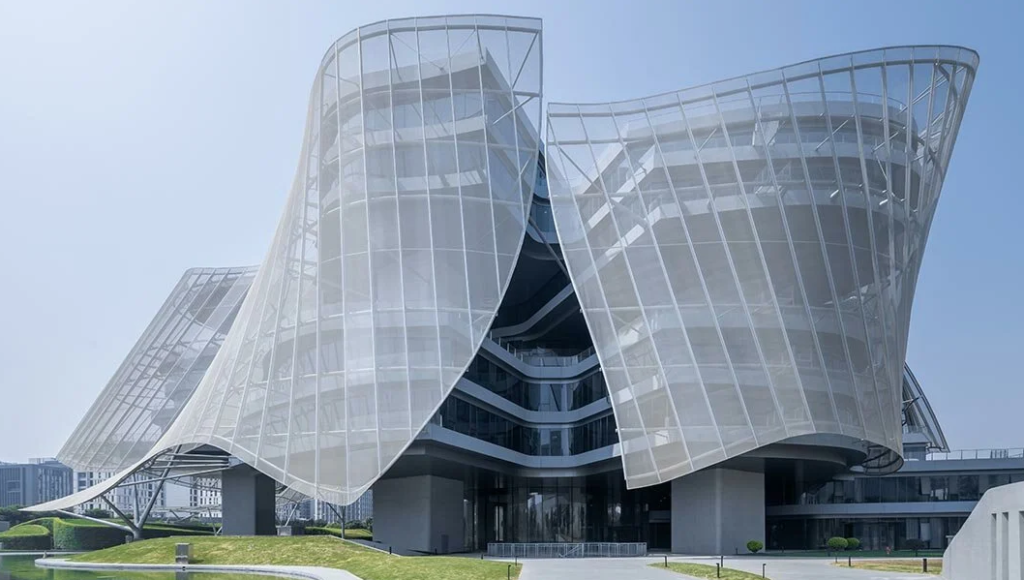 After 7 years of planning and construction, Beijing's MAD Architects has finally completed the Xinhee Design Center.
The structure is centered around an atrium that hosts the public. The shape is otherwise constituted by 6 "petals" branching out from the atrium. The architects describe the Center as "envisioned as a living system with a skin-and-bone structure, that explores a reciprocal relation between interior and exterior."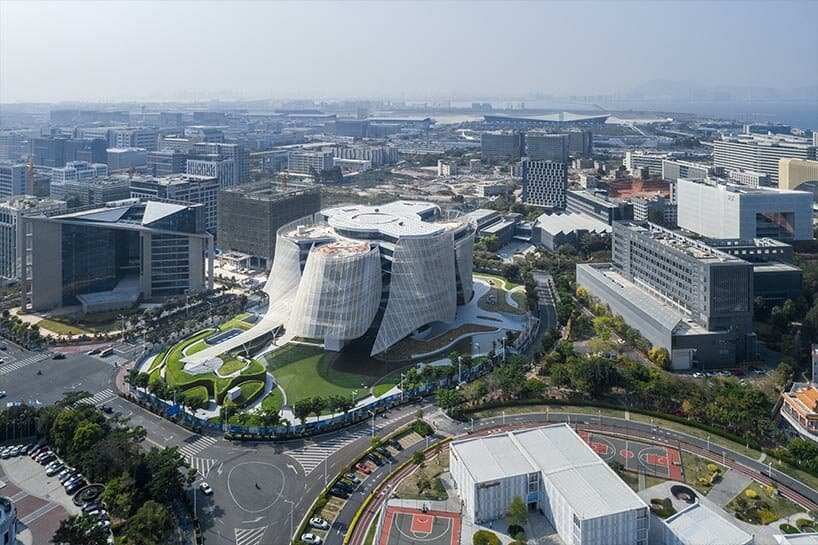 Dang 👏
Foster + Partners: From Shanghai to Oxford 🇨🇳👞
Big news coming and even bigger accomplishments achieved for Foster + Partners. First of all, the British firm completed an undeniably impressive skyscraper in Shanghai. The 42-storey, 656-foot tall 'Suhe Centre for China Resources Land'  is immediately iconic.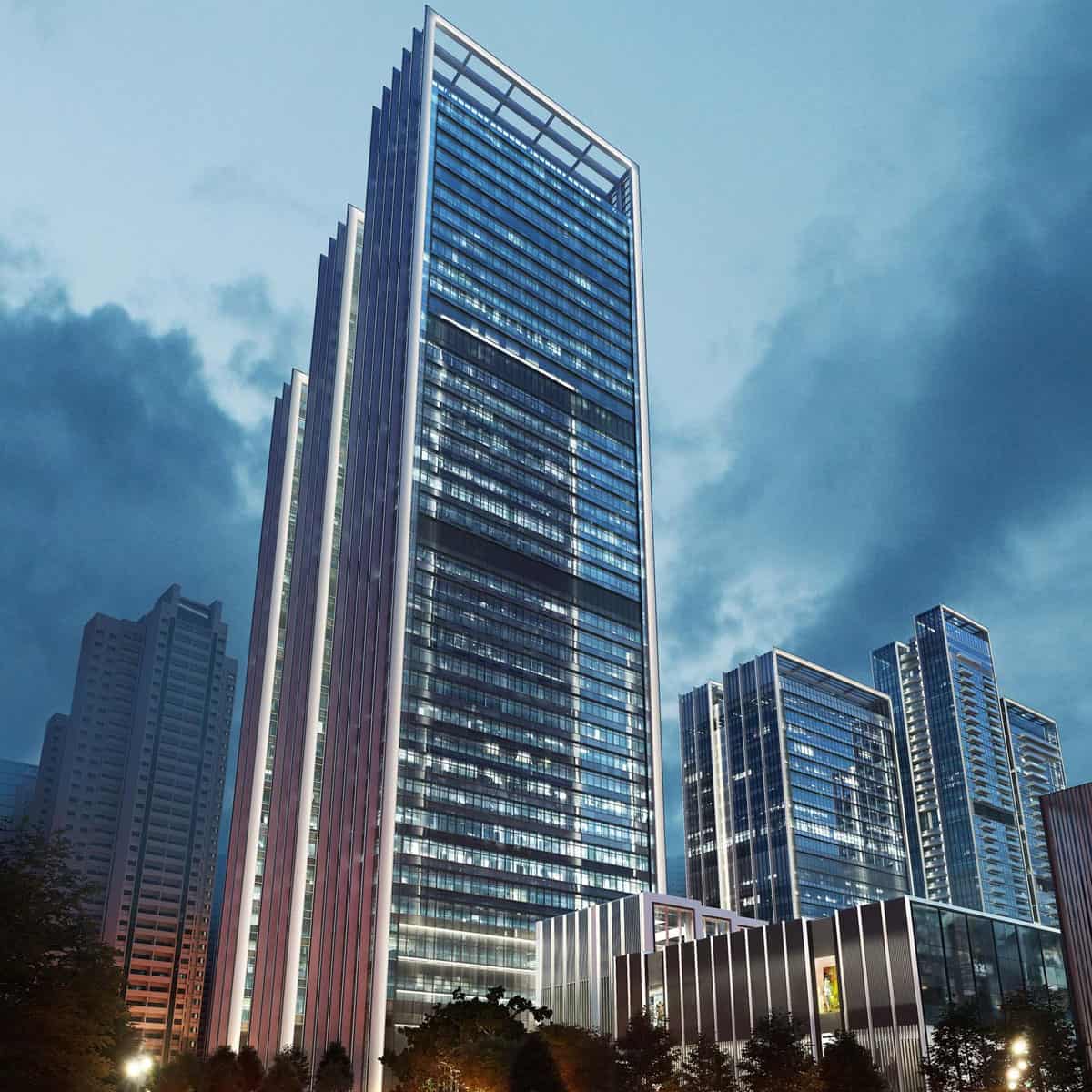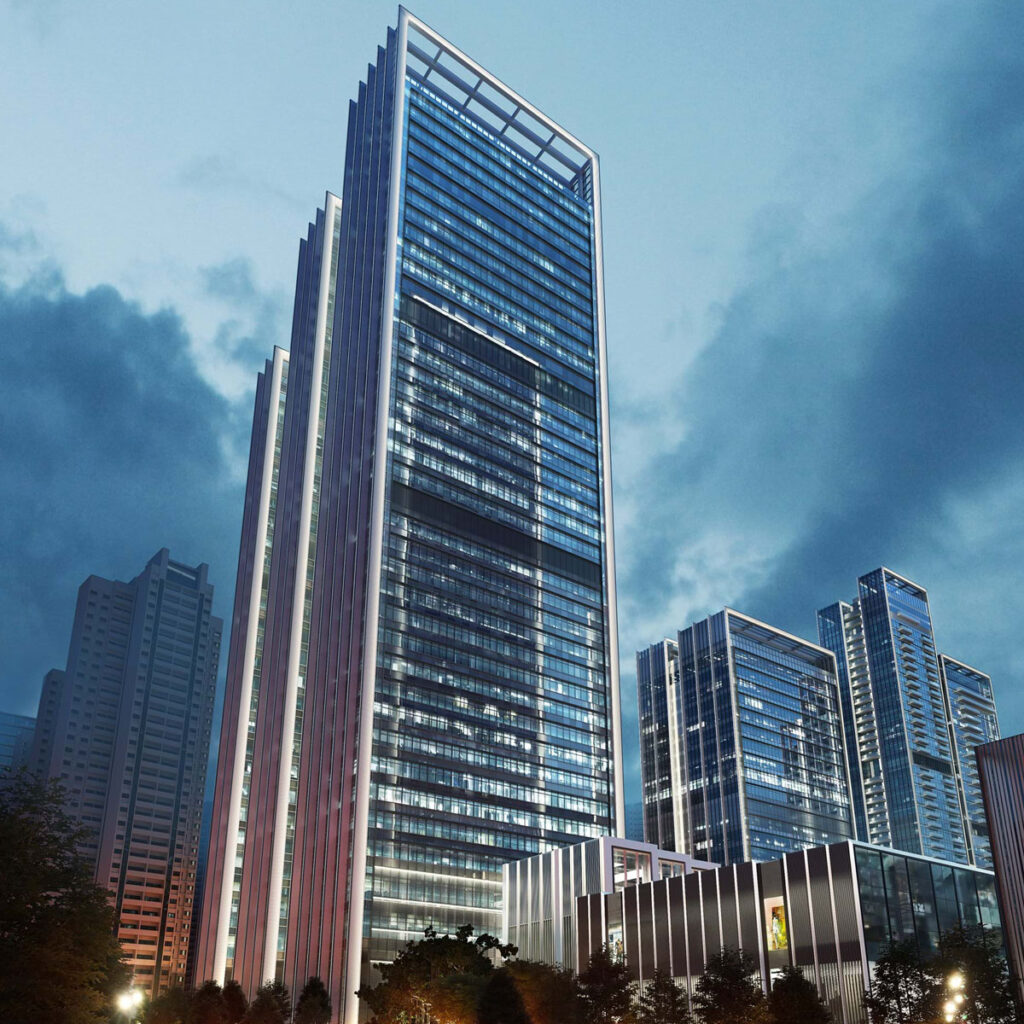 On top of this, they've also submitted their plans for a stunning new Cancer Center at Oxford Science Park in the UK.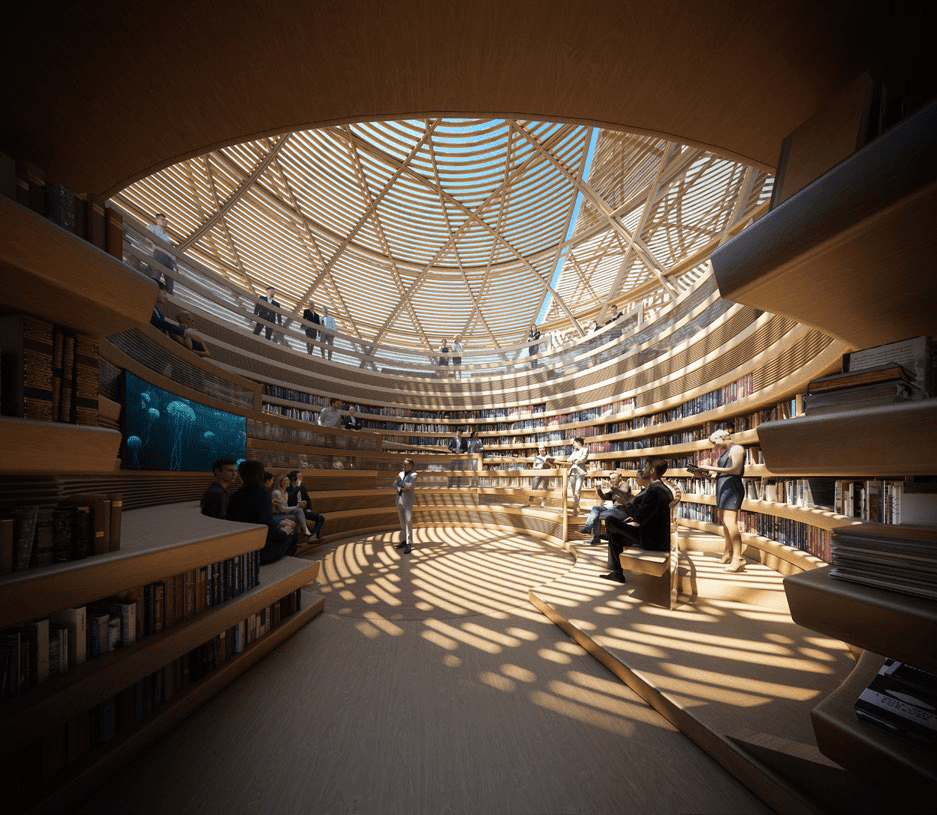 Building out from parts of a 1902 hospital, The Ellison Institute for Transformative Medicine will not only feature an oncology clinic, a library, an elevated walkway, and an atrium— it will also have an auditorium and- pictured above-a geodesic dome.
MLK Monument Draws Mixed Reviews 🤨☮️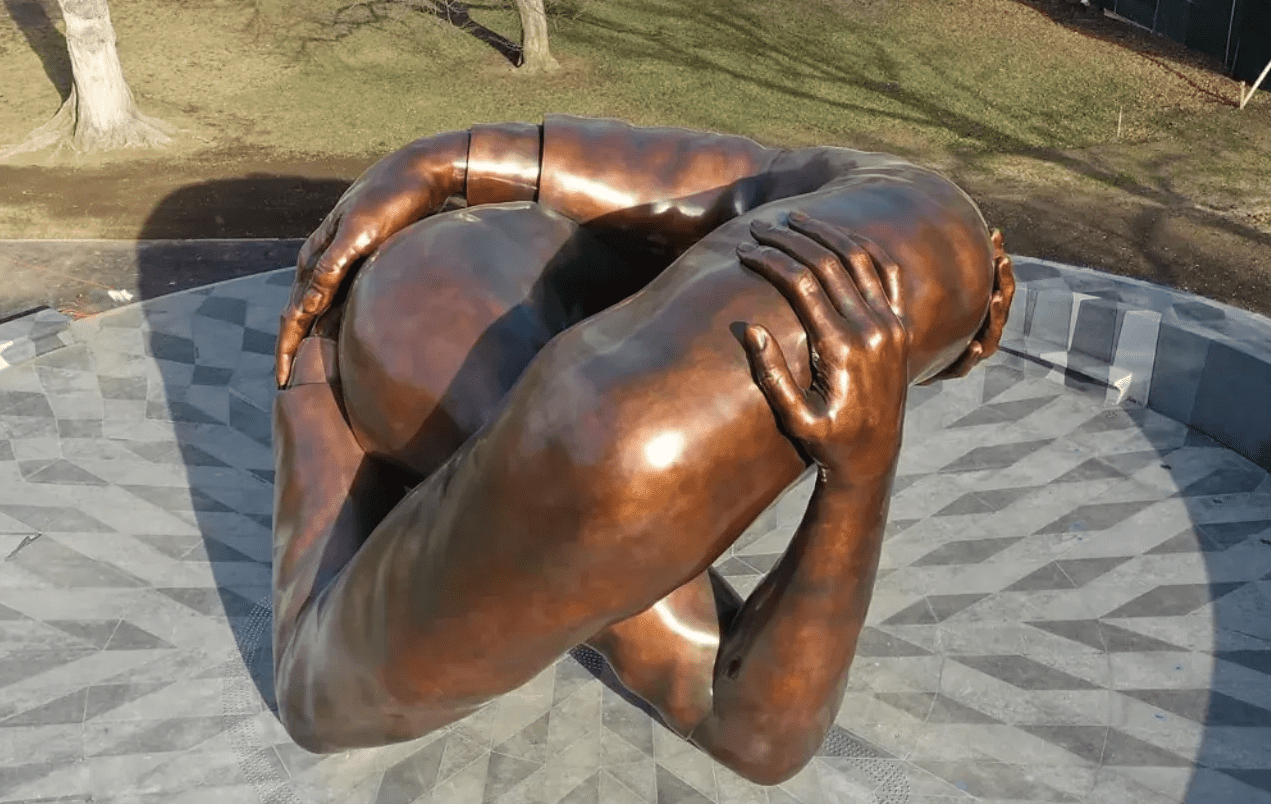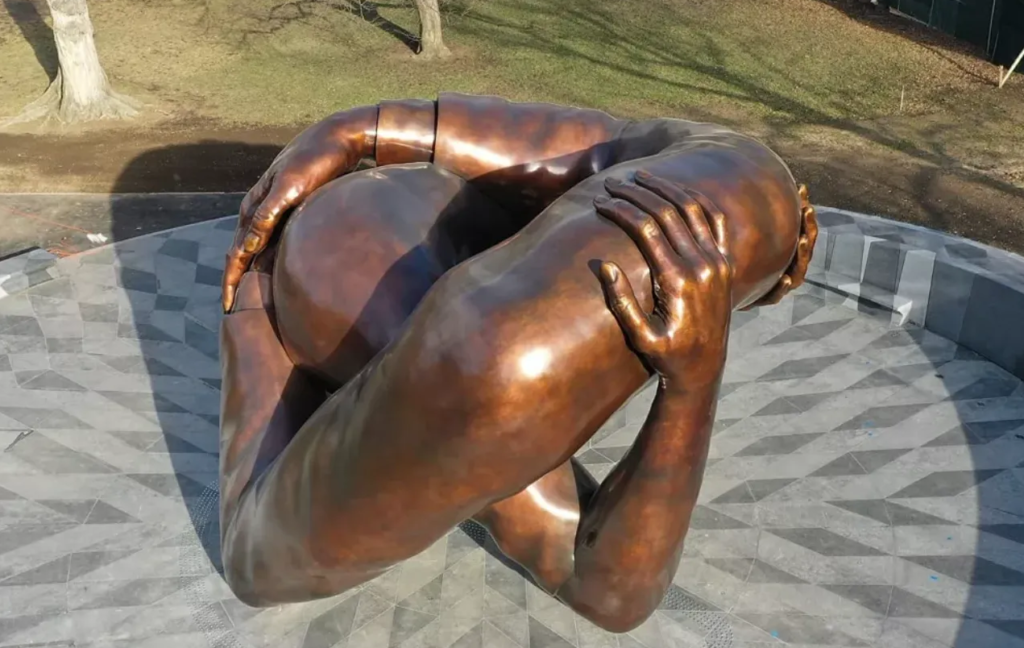 No doubt the new MLK Monument in Boston stands for good ideals. The concept for "The Embrace" is nice— it's based on an iconic image between Dr. King and his wife Loretta.
The problem is in the execution…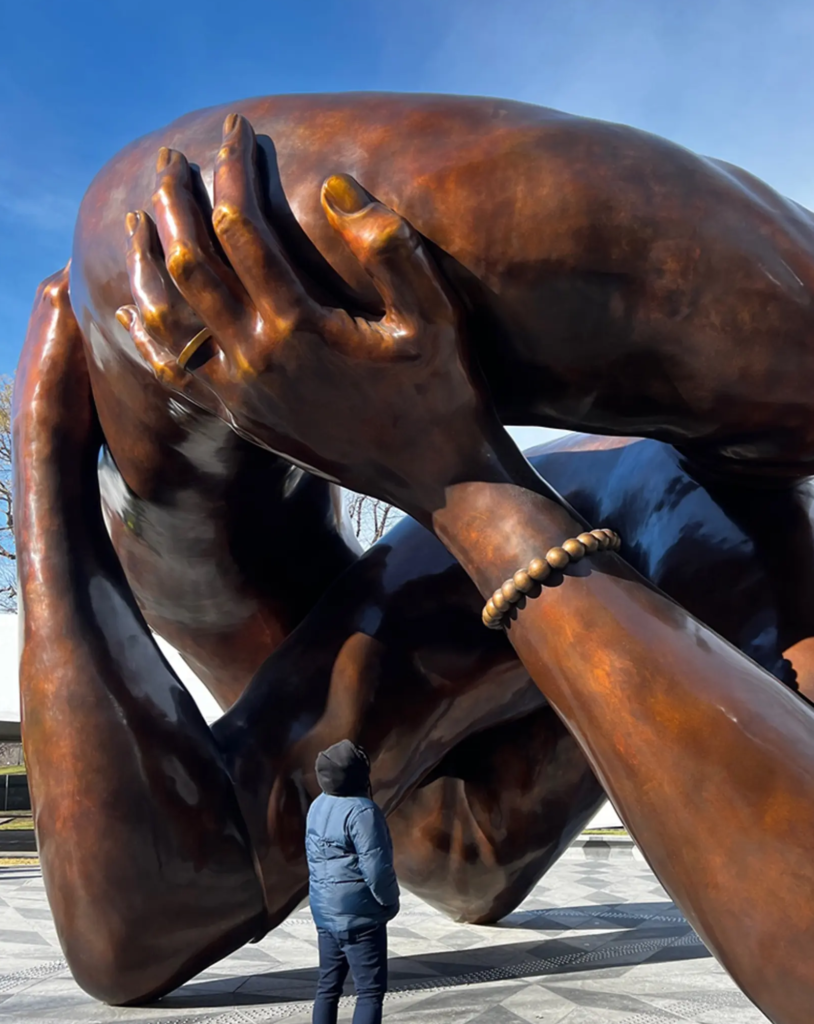 Many have claimed that, from various angles, the statue can be interpreted as looking like… Well. Various different adult acts.
Judge for yourself. Or, check the dunks on twitter: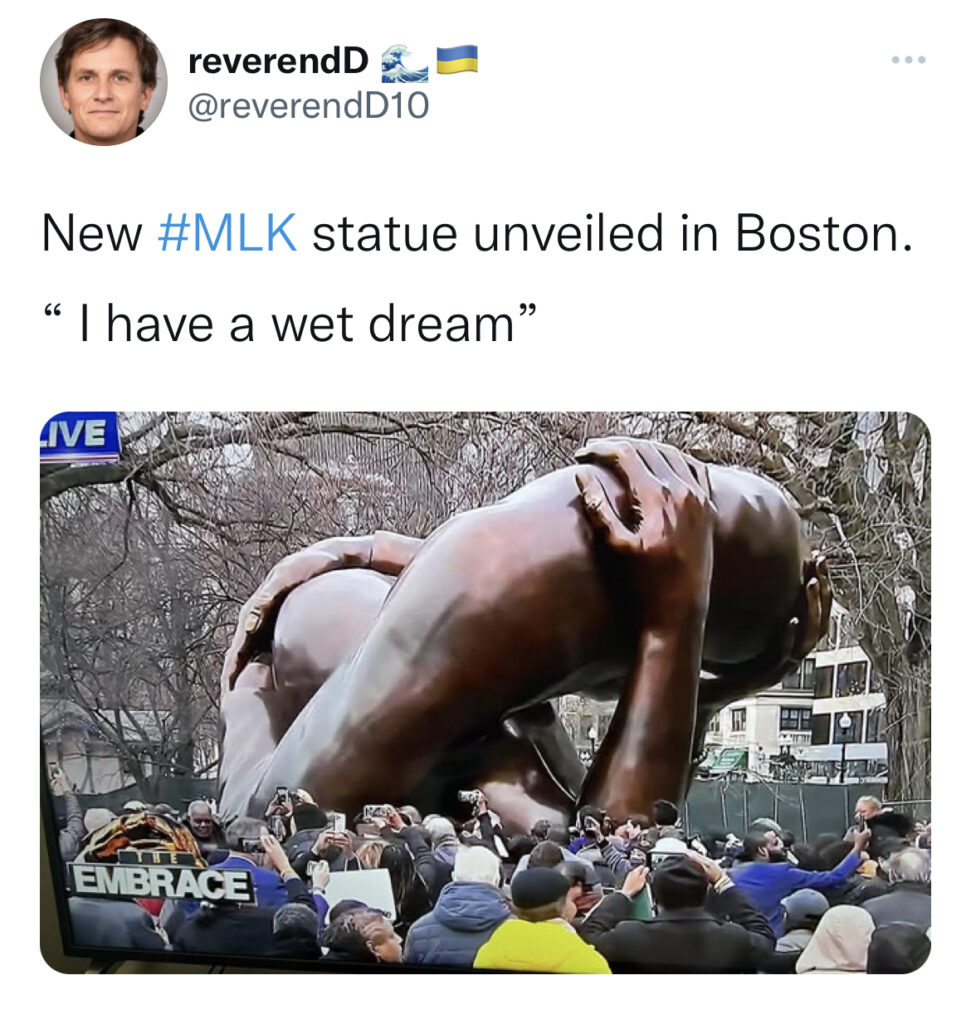 😬😬😬😬😬😬😬😬😬
But either way, $10M for a sculpture that stirs up this kind of controversy seems… less than ideal.
Sustainable in Shoreditch 🪵📌
Sustainability is definitely *in* at the moment. But very few buildings capture this ethos like this mass-timber office designed by Waugh Thistleton Architects. Found in Shoreditch, the east London office building is 17.8 metres tall— the biggest timber structure in the city.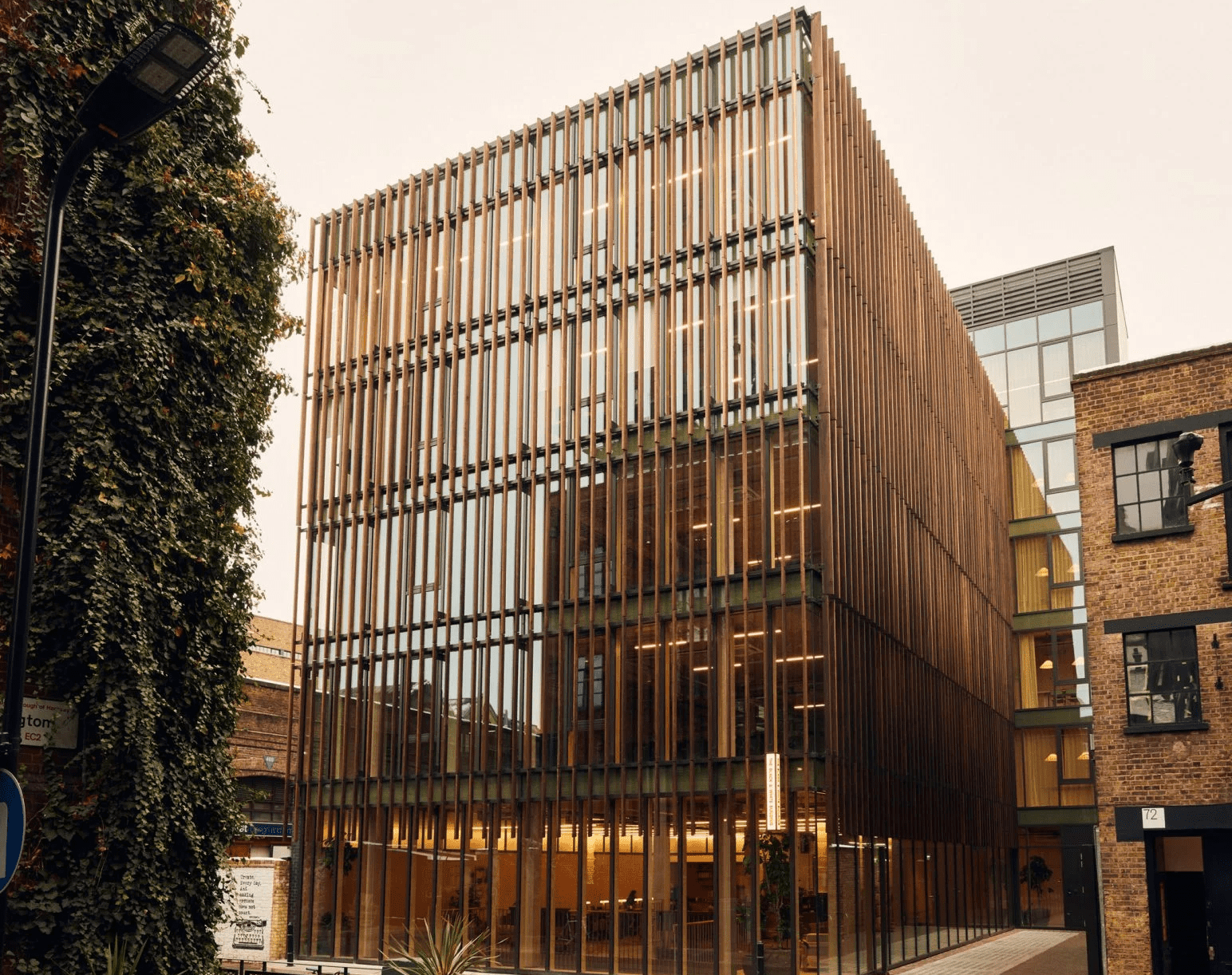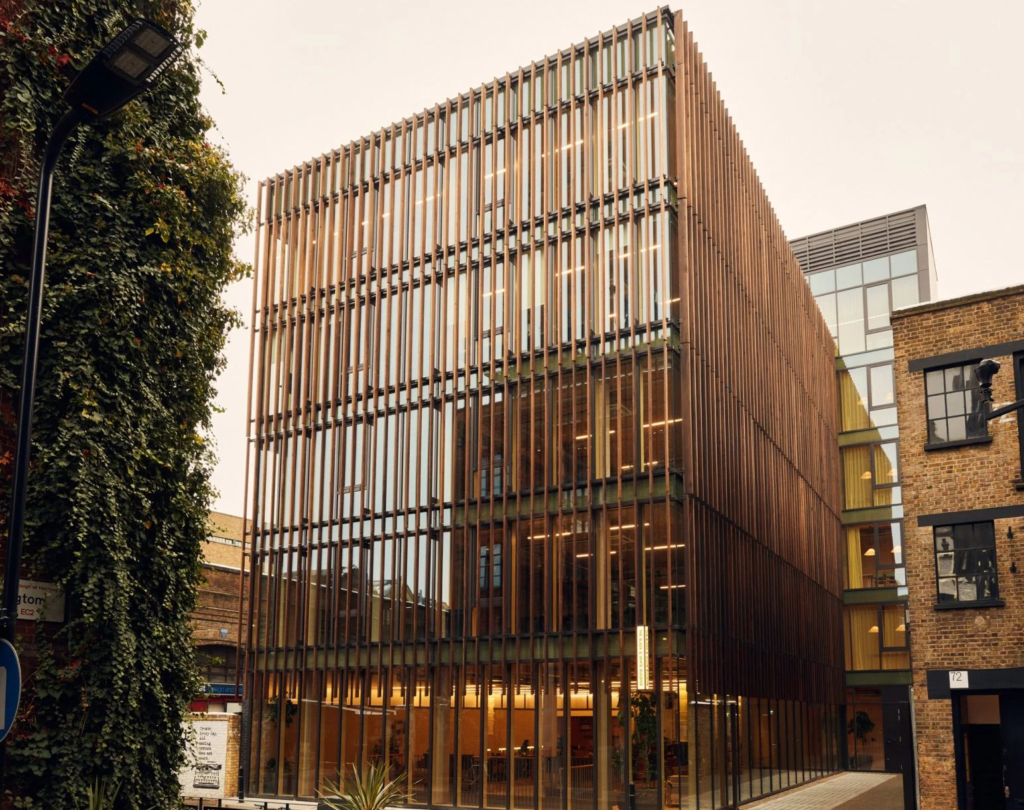 Built from spruce, pine, and beech, it really embodies where architecture is at in 2023.
Who Said What!? 🗣️🗣️
"Regenerative design forces us to ask different questions… Instead of asking how we do less bad, we ask how we can do more good? In efficiency and optimization, we're often looking toward minimization. With regenerative design, it's about net positive abundance and maximization."
→ This interview with Sean Quinn and JoAnn Garbin gives the lowdown on that new buzzword that's been catching headlines: regenerative design
"These factors aren't only important for women, they are key considerations for creating a healthier, more liveable city for all, with positive impacts in terms of physical and mental wellbeing and air quality."
→ on Glawgow's plan to become the first feminist city, in an urban-planning sense
"Standing on the northern outskirts of Madrid, in the suburb of Encinar de los Reyes, the Reggio school is a surreal sight, rising from its sloping plot like a big, buttery machine for learning. Lumpy, yellowish, room-sized blocks appear to be stacked up on a frame of concrete shelves, with rows of beady bubble windows bursting through their gungey surfaces, like eyes emerging from the gloop."
→ Olly Wainwright's profile of this wild Spanish school is a delight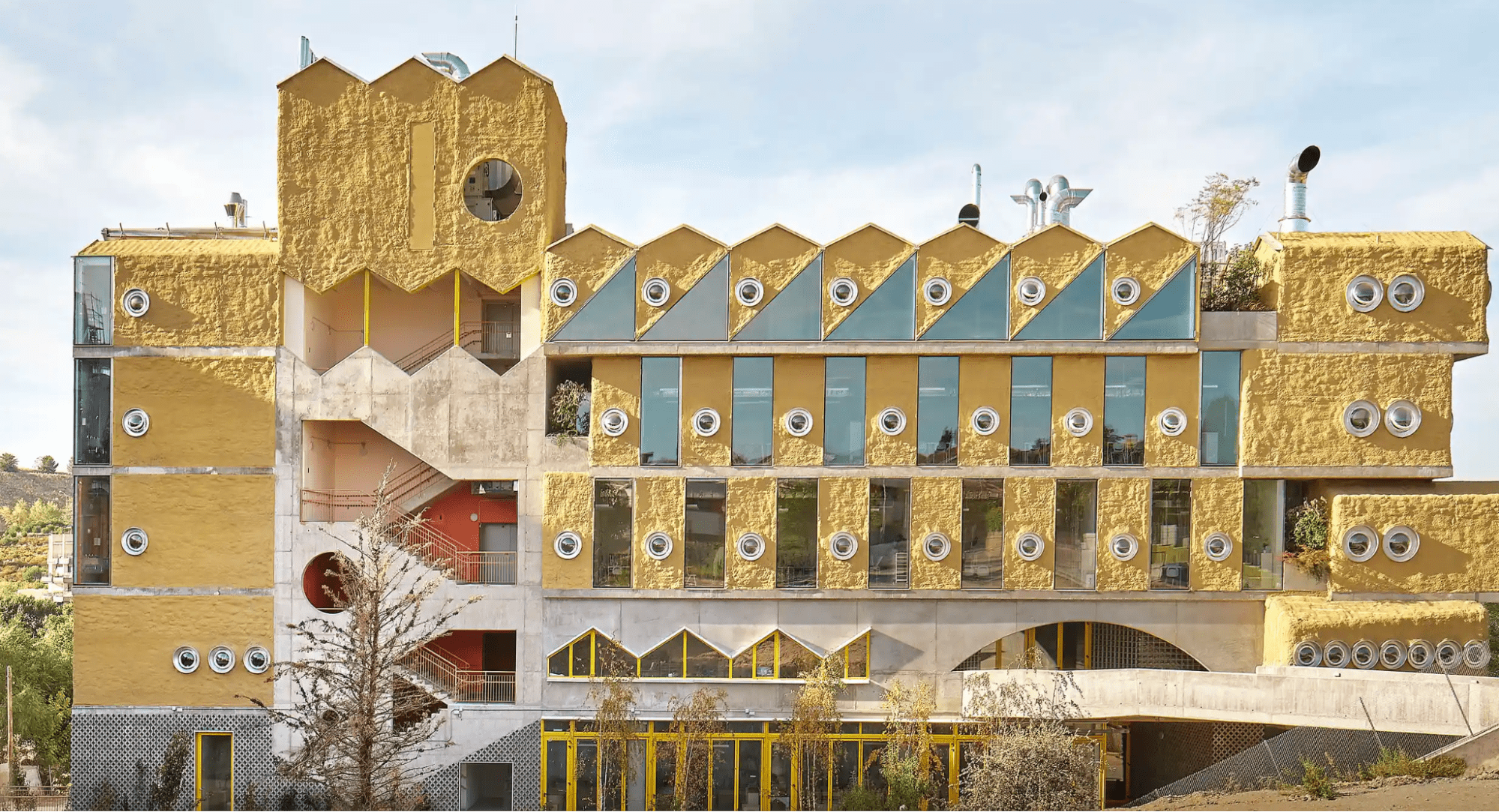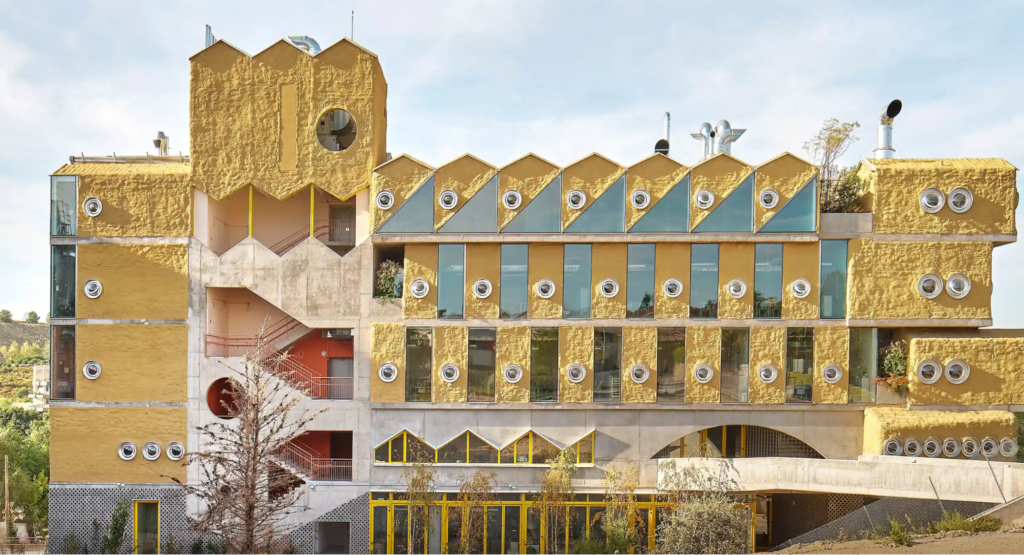 Drop it Like it's Hot: New Structure of the Week 🔥🥵
Junya Ishigami's Maison Owl restaurant in Ube, Japan: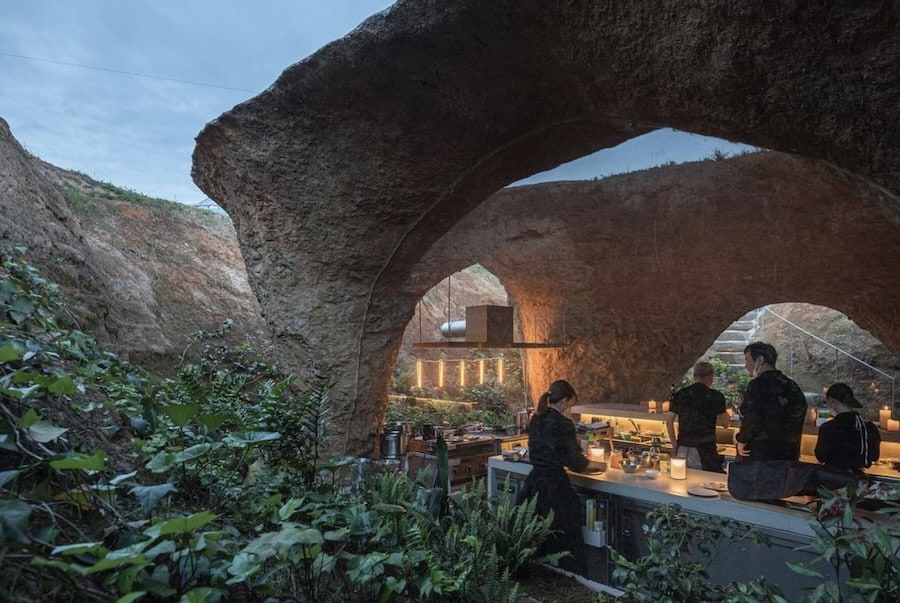 there's a reason it made a lot of "Best of 2022" lists 😍