The kitchen is the heart of the home, and for that, it should be held in high esteem. In this room, memories with family and loved ones are created. Thus, it deserves quality custom cabinetry. Sometimes, homeowners struggle to choose ready-made or custom cabinetry for their kitchens. Each option has its pros and cons, but let us first understand the difference between them.
Ready-made cabinets are prefabricated in factories and assembled at the site during installation. The material used, as well as the design, is chosen by the manufacturer. They are built for kitchens that have regular shapes. The main downside is that they leave homeowners with no room for alterations.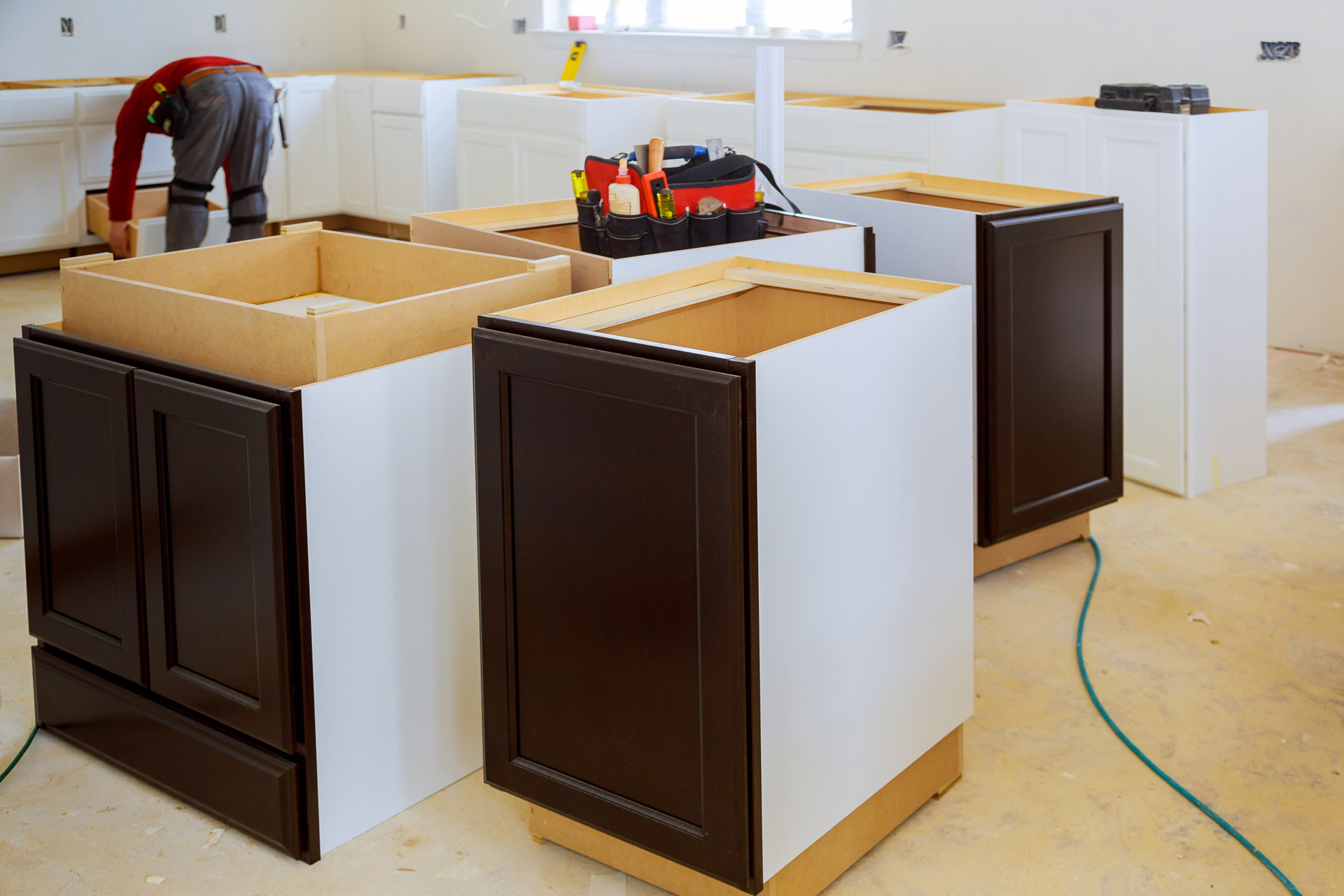 Image Source: Cabinetcorp.com
On the other hand, custom cabinets are designed to fit the spaces for which they are created. Homeowners are at liberty to choose the design and material for the project. They are recommended for kitchens with irregular shapes or corners that are tricky to navigate. Custom cabinetry can be a bit expensive, but it meets the needs and styles of the clients.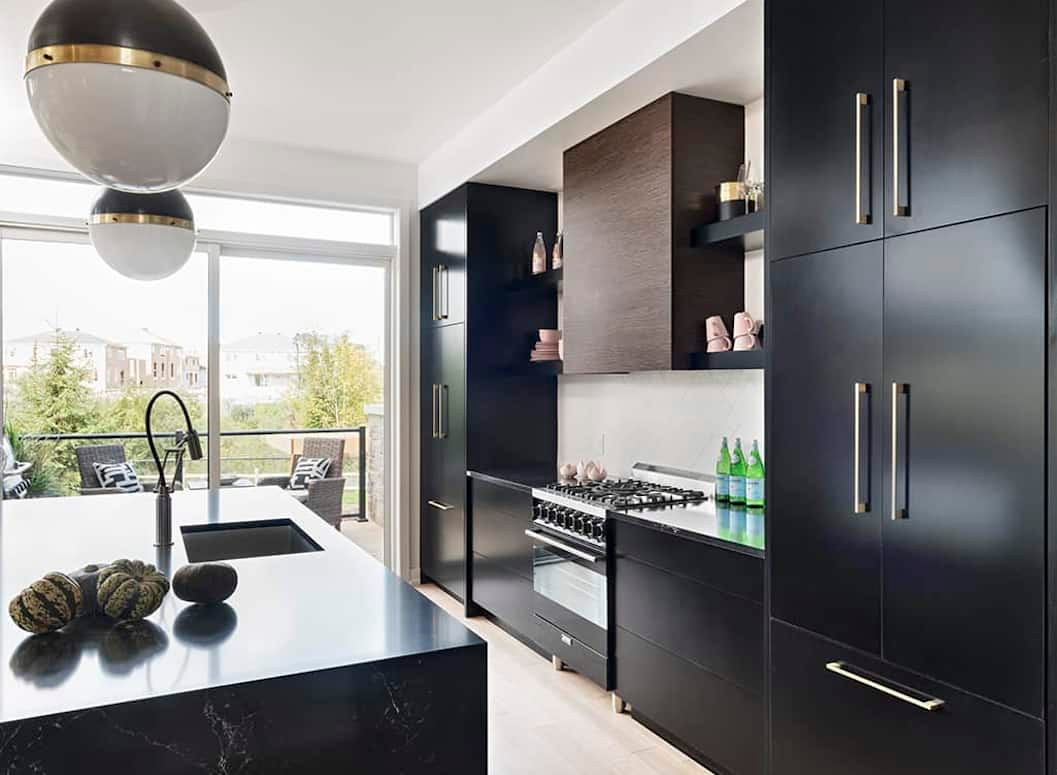 Image Source: laurysenkitchens.com
We will discuss why choosing custom cabinets over ready-made ones is the best decision you will ever make for your house.
Why Choose Custom Cabinetry
1. Customized Design
Ready-made cabinets are manufactured in standard sizes and designs. But if you opt for custom cabinets, you can give your house a distinct appearance. Clients choose the styles and designs they prefer for their kitchens. Additionally, the measurements and cabinet sizes are computed after considering the kitchen size and the space available.
Also, homeowners get to pick the color and finishes that they fancy. You can choose between a glossy or matte finish for your custom cabinetry. As for the design, you can go with a traditional style or select a modern handle-less look that has flatter surfaces and cleaner lines.
Playing around with the customization options available means that house owner can add their personal touch to the design. They get to add unique ideas that contribute to them getting their dream kitchen.
2. Perfect Fit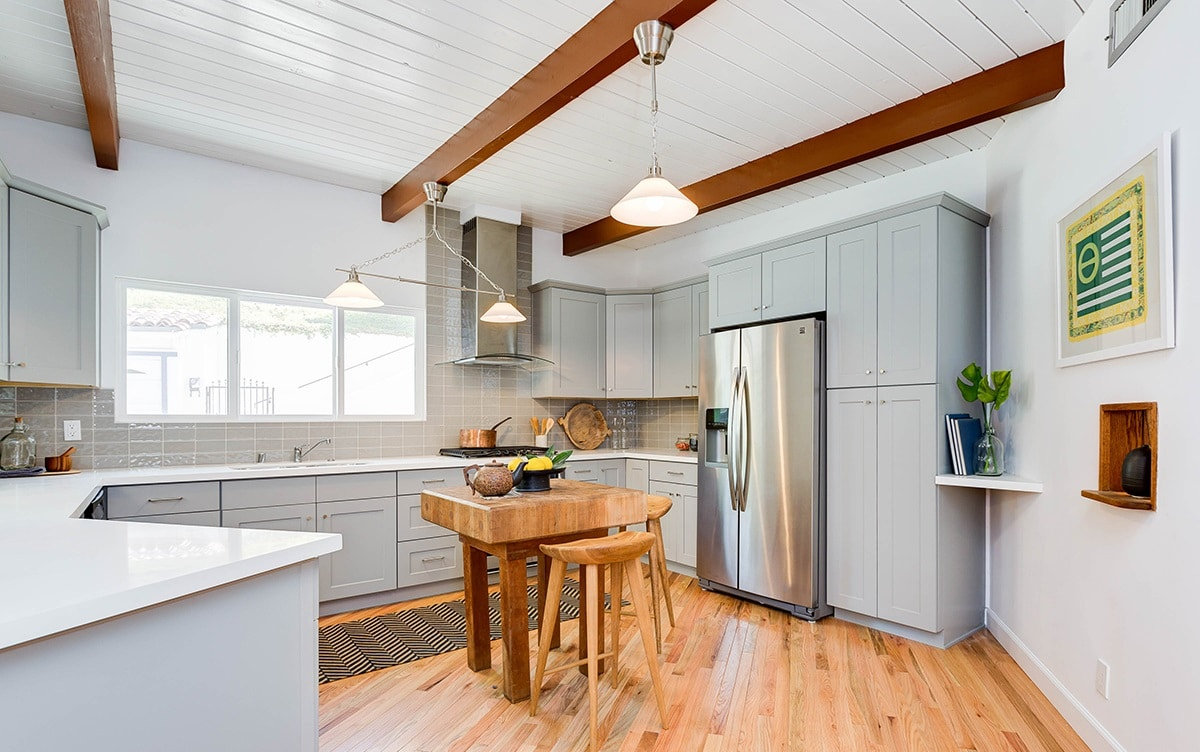 Image Source: bestonlinecabinets.com
Custom kitchen cabinets are a perfect fit in homes because they are built in a way that they fit into the available space. They are flexible, so the design team can incorporate various styles in the final product. This ensures that even the strange spaces get to feature for storage.
Custom cabinetry is also recommended when remodeling a house since most traditional kitchens have a unique layout. Thus, the cabinets are measured specifically for the kitchen that's being remodeled. Custom cabinets are tailor-made based on your home's layout and floor plan. Designers will install enough cabinets that meet the needs of the client. Cracks and spaces where items such as butter knives could slip through do not feature in custom cabinets.
3. Durable & Quality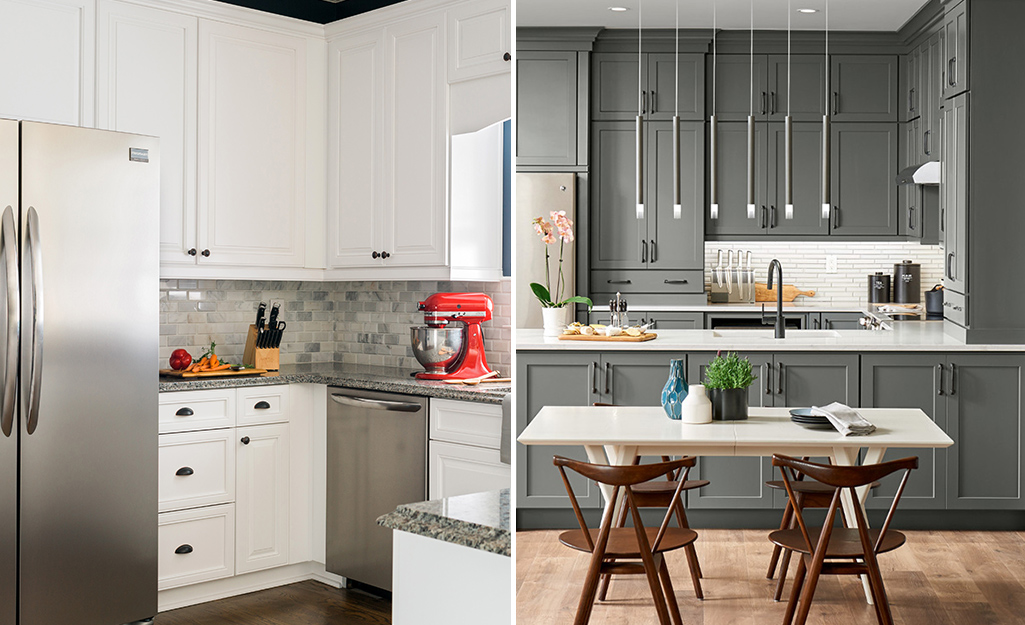 Image Source: homedepot.com
Since custom cabinets are tailor-made for your home, they are likely to be more durable. The material used will also be of good quality. Homeowners contract a design team that offers advice on the cabinets to be installed based on the client's budget. Therefore, clients decide the type of cabinets to be used for the project.
Custom cabinets are recommended because they are made of solid wood. Thus, they are more durable and of good quality. More importantly, they have better construction. The craftsmanship involves dovetailed joints and thicker walls. The dovetailed joint is the strongest, making it impossible for the cabinets to warp or fall apart. Moreover, they can withstand the test of time and wear and tear, which is an added advantage.
The same cannot be said for commercial cabinets. Manufacturers are focused on lowering the cost of production and hence, use low-quality materials to make the cabinets.
4. More Storage Options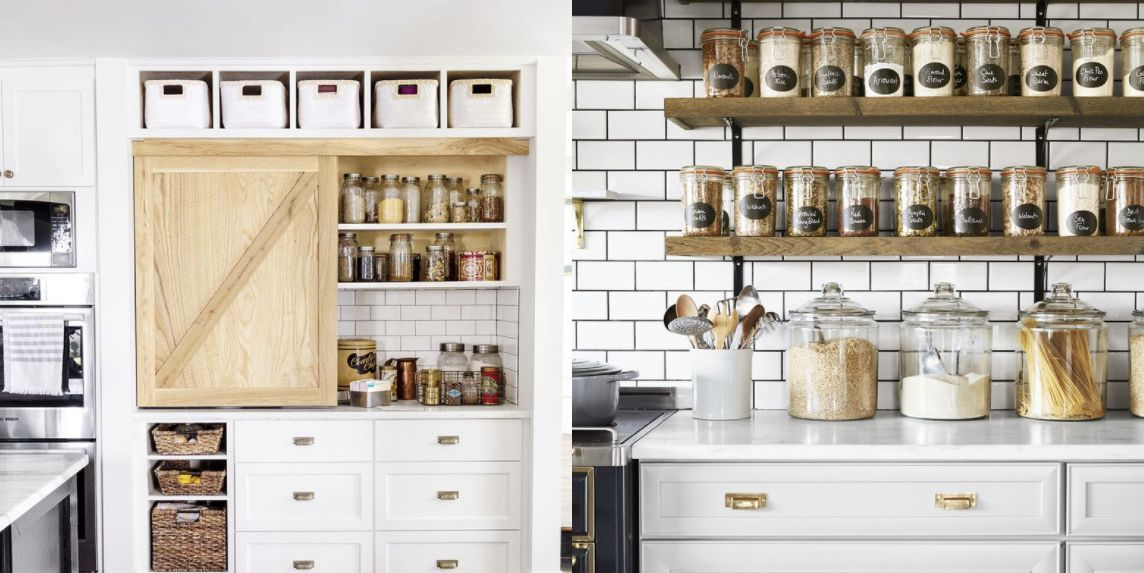 Image Source: goodhousekeeping.com
Custom cabinetry provides a solution to storage problems in the house. This is because the design team crafts cabinets based on a client's kitchen storage requirements. The professionals create cabinetry that ensures that no space goes to waste. Any free space is a potential cabinet. Thus, there will be enough kitchen cabinets to be used for storage.
More importantly, custom kitchen cabinets allow the owner to decide the number and size of cabinets to be installed.
5. Improves the Value of Your Home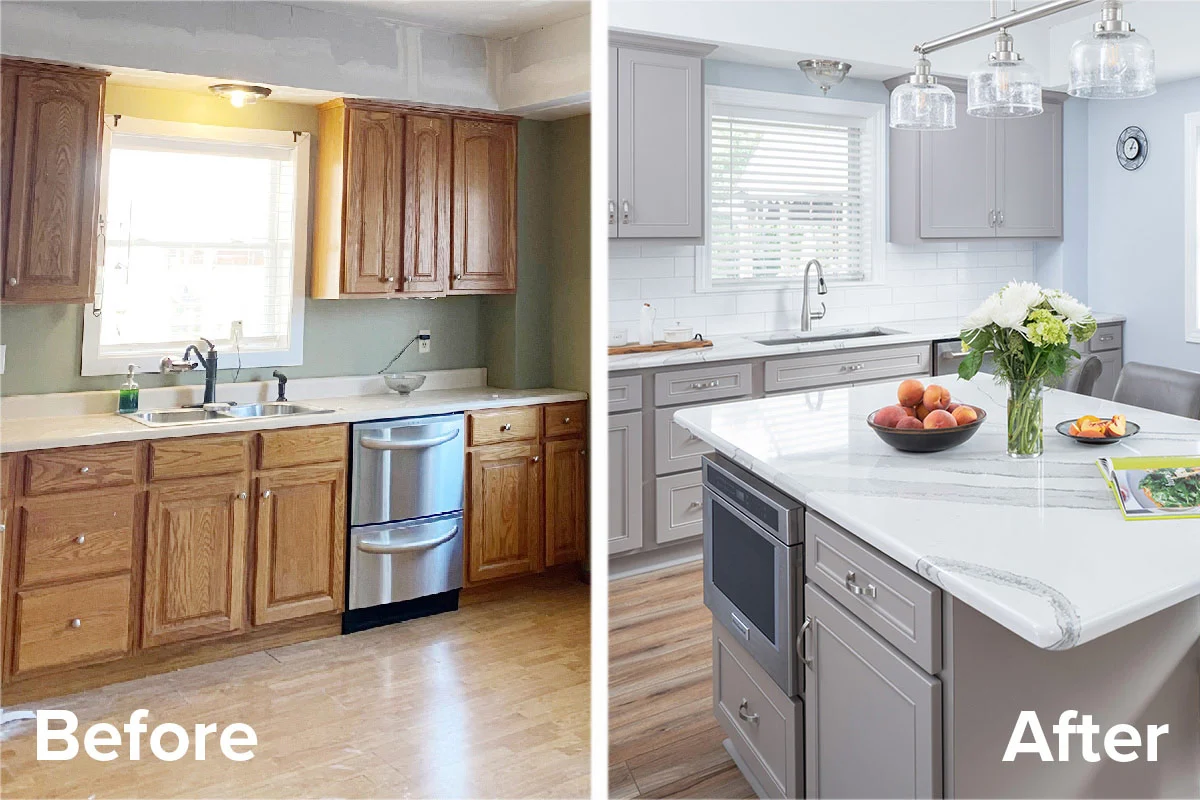 Image Source: kitchenmagic.com
Custom kitchen cabinets are one of the best investments you can make in your home. They drastically enhance the aesthetic appeal of your house. The appeal of custom cabinets is not the same as that given off by ready-made cabinets. They differ in styling, space utilization, design, and quality.
Custom cabinetry also increases a property's market value, making it a wise investment. Kitchen cabinets are one of the things that potential buyers notice once they step into the room. The amount of money spent on installing custom cabinetry contributes to the home value. Although the installation cost is high,
Frequently Asked Questions on Custom Cabinetry
1. What are custom cabinets?
Custom cabinets are cabinets created to fit into existing spaces. They are built to suit the needs and desires of a client. They are ideal for kitchens with irregular shapes.
2. What are the different types of custom cabinetry?
There are numerous customized kitchen designs that a client can choose from. A few examples include beaded, flat panel, base, shaker, and wall kitchen cabinets. You can find more examples of kitchen cabinet designs here.
3. Are custom cabinets worth it?
Custom cabinets are a worthy investment for a homeowner because they help improve the home's market value. They also improve the house's appeal and offer more storage options for the homeowner. Additionally, custom cabinets allow a client to decide on style, design, and material. Hence, the client gets to build their dream kitchen.
4. What is the difference between factory and custom cabinets?
Factory cabinets are manufactured on a large scale and tend to have a similar design and style. Custom cabinets are created based on the client's preferences to fit existing spaces.
5. How much does it cost to customize cabinets?
Custom cabinets are quite expensive to install. The prices range from $130 to $200 per cabinet or $50 to $450 per foot. However, the prices can differ among designers. Getting a designer who can work within a client's budget is recommended.
Final Thoughts
Custom cabinetry is the best option for your home, especially if you're remodeling. The main catch is to work with a reliable and trustworthy company. Find talented and experienced artisans who can build customized cabinets that are within your budget. The right professionals will do their best to help you get your dream kitchen.