GM architecture aficionados,
Welcome back to your fav way to burn 5 mins at work 👋
What's good this week?
→ Tribute to BV Doshi 🐐🙏
→ Monumental in Tehran 👀✨
→ Progress on London's MSG Sphere? 🔮🎶
→ Chengdu Sci-Fi Museum Shaping Up 👽🛸
→ Who Said What 🗣️🎙️
→ Drop it Like it's Hot: New Structure(s) of the Week 🔥🔥
Remembering An Icon 🐐🙏
Hate to open on a somber note, but we gotta pay our respect to the iconic architect Balkrishna Doshi, who has just passed away at 95 years old. An absolute legend💯
Born in 1927, Doshi went to Paris to start working for Le Corbusier in 1951 and has been active ever since. His own practice, Vastushilpa, was started by him and a few colleagues in 1956. As far as modern India goes, he's the G.O.A.T. No question 🐐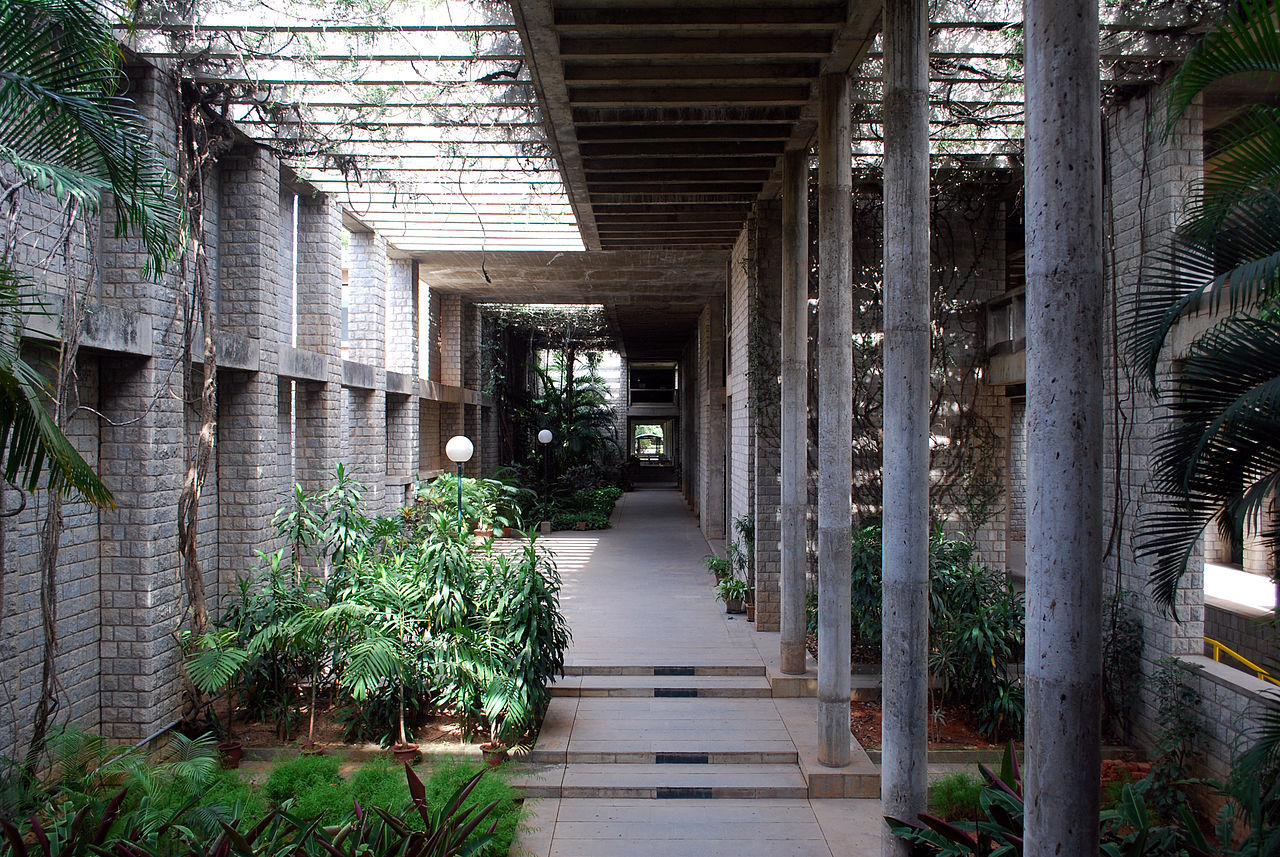 The courtyards at the Indian Institute of Management are one of Bangalore's finest sights.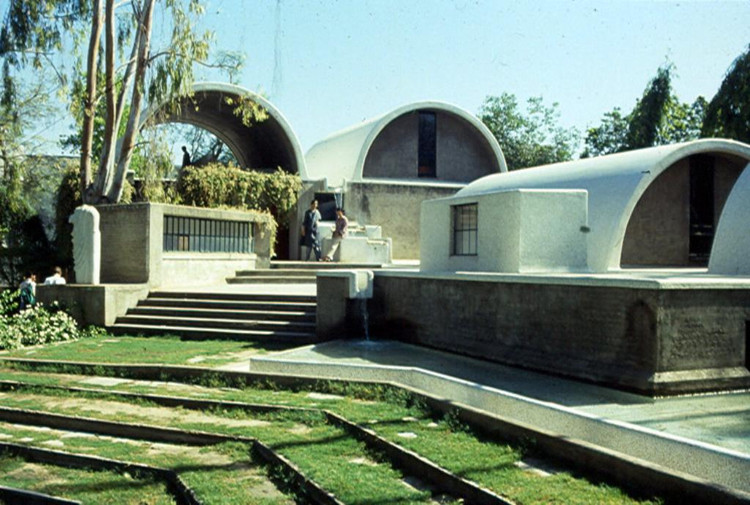 The Sangath Studio in Ahmedabad is iconic.
and New Delhi's Center for Science and Environment is one of a kind.
Credited for bringing modernism to India, Doshi was a real one. Check this full article for a look at his life and work. Or read this profile in the NY Times.
Monumental in Tehran 👀✨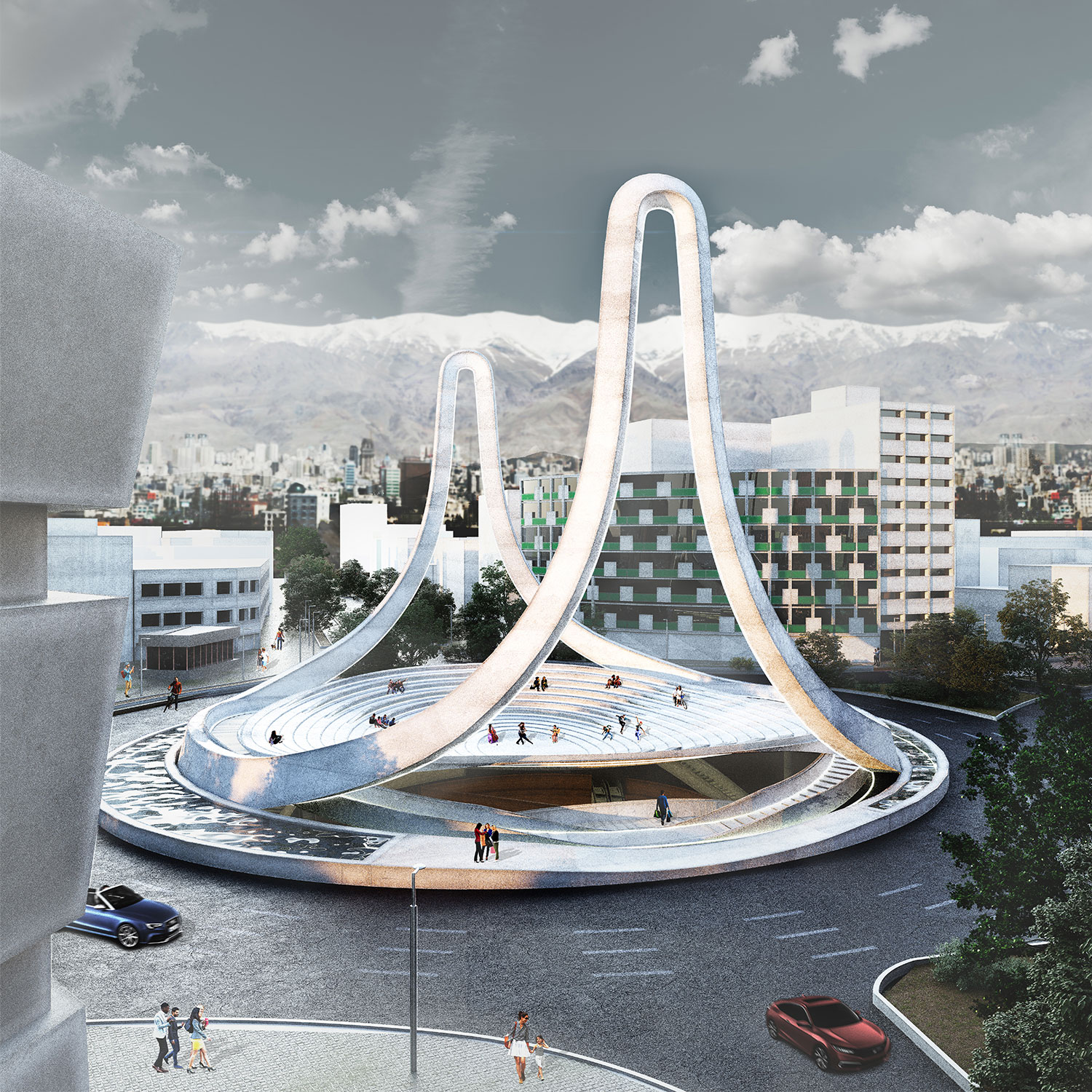 Tehran is a pretty unique megacity in that it's really not known for its architecture or public art. That's part of why it's big news when female architect Habibeh Madjdabadi's proposal for a monument & public square has been approved.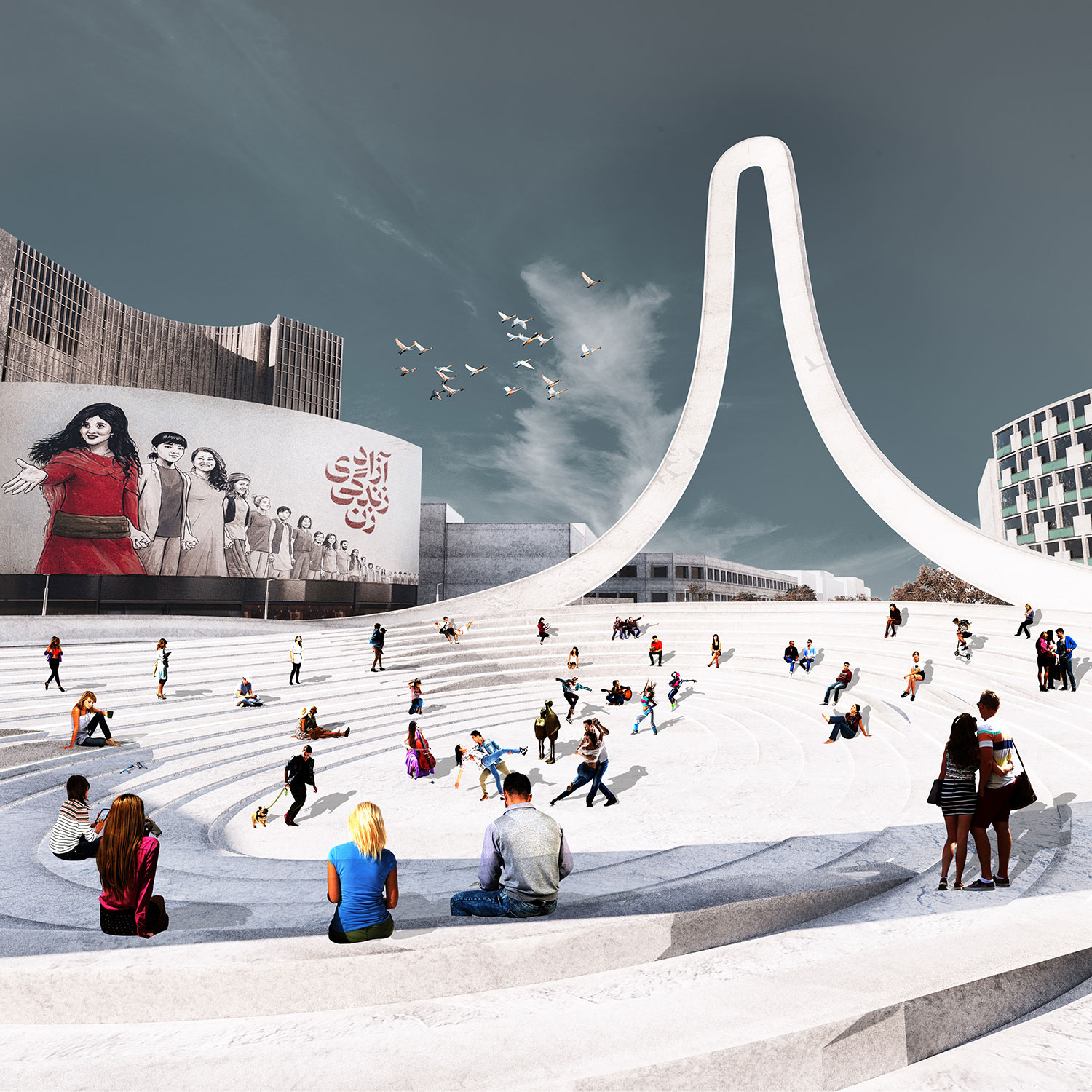 In 2017, the city opened a similar competition and almost 120 entries were all rejected. This time, the list was more exclusive, and only 17 architects were asked. Habibeh prevailed.
Progress on London's MSG Sphere? 🔮🎶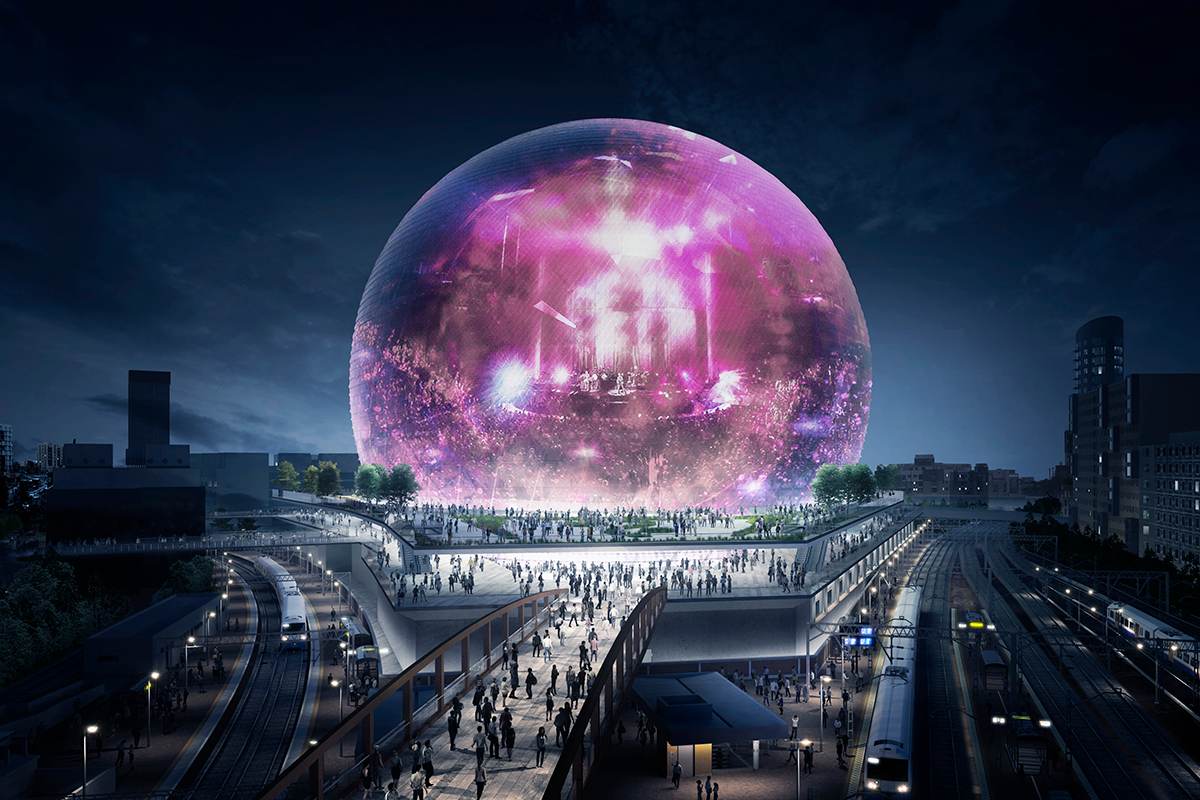 For something that isn't even built yet, the Madison Square Garden "London Sphere" has generated a lot of buzz. Much of that has been negative— typical stuff, light and sound pollution, yada yada yada.
Others have just doubted that Populous could pull it off in London.
Well, Sadiq Khan took a look at it this week. It might be getting the go-ahead— it's "one step closer to reality."
The building would be "as wide as the London eye and as tall as Big Ben."
We'll see.
Chengdu Sci-Fi Museum Revealed 👽🛸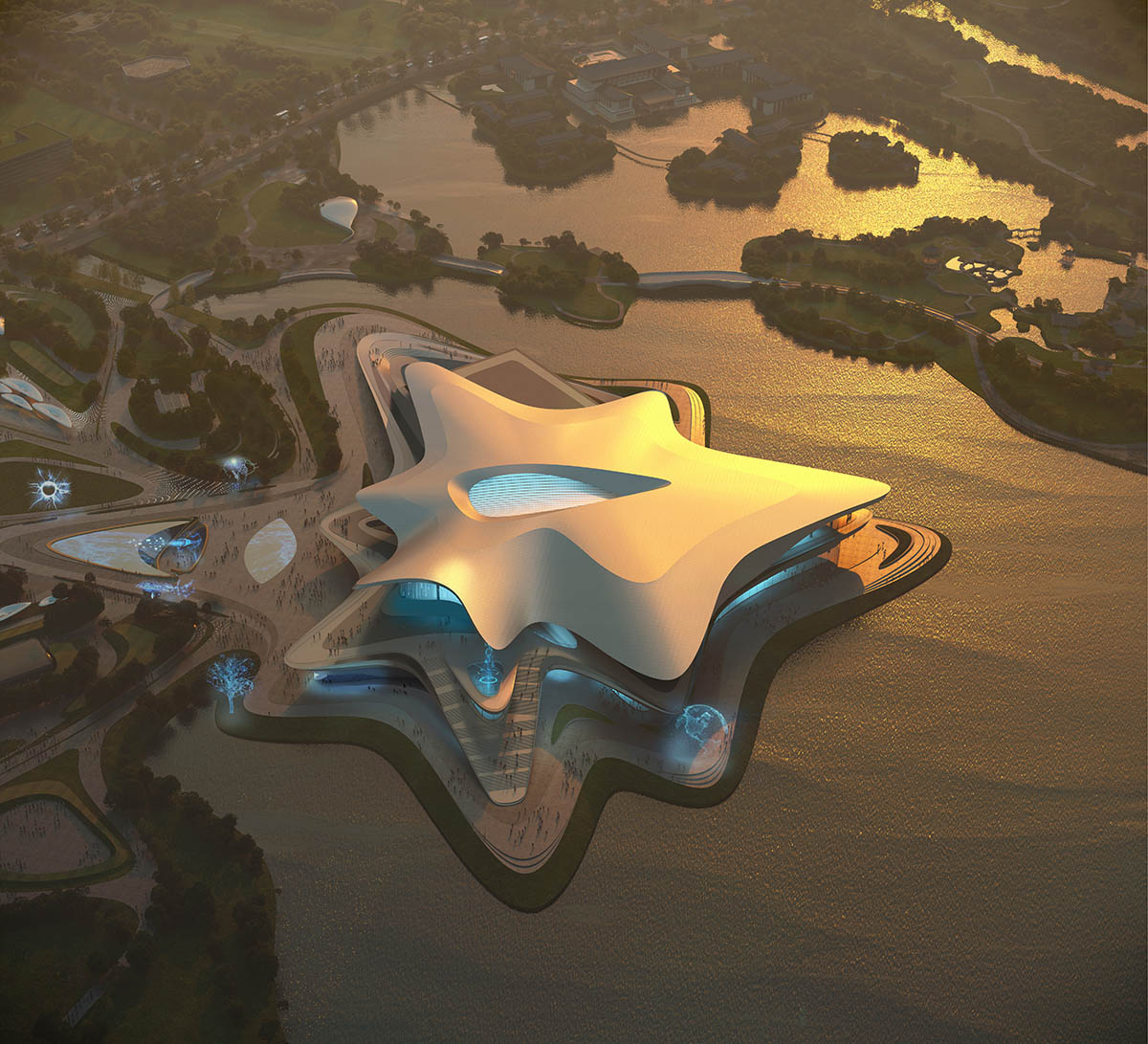 Zaha Hadid Architects's epic Science Fiction museum in Chengdu, China is coming into form. The museum would become a hub for conferences, concerts, shows, and galleries on the theme from all around the world. It's under construction, but it's also committed to host Worldcon and the Hugo awards in late 2023.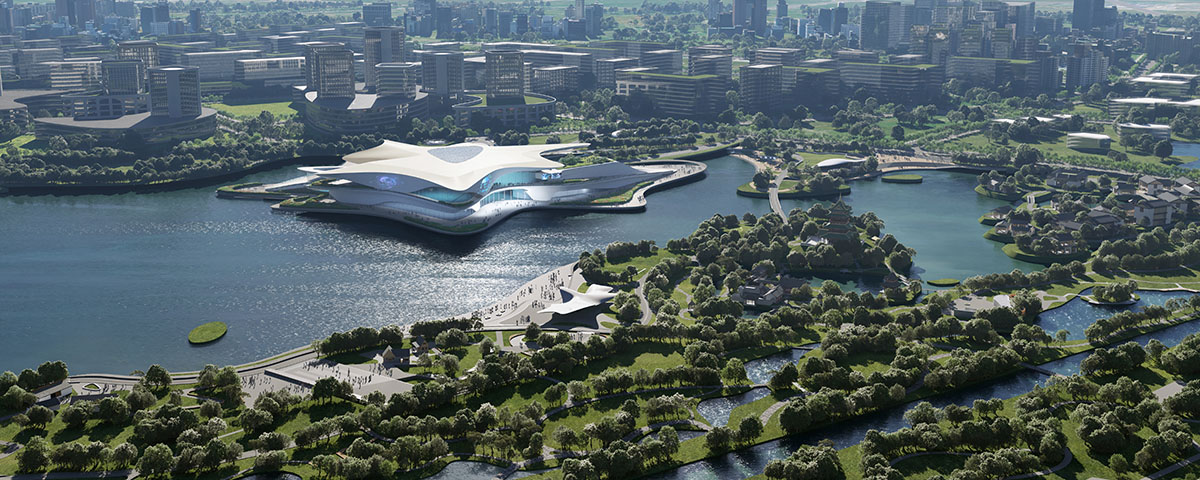 Some people think a Sci-Fi museum is a little "extra."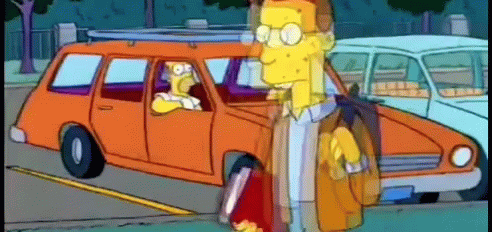 Others are less critical.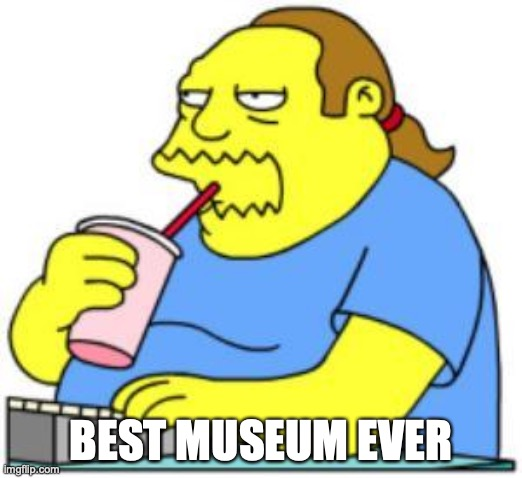 Who Said What 🗣️🎙️
"I studied at the school that Doshi founded. Though he was no longer actively teaching, his inspiring presence in the architecture world of Ahmedabad had a great influence on my formation. I remember visiting Doshi's office many times when I was a student. It was like a great laboratory of architecture where many different problems, large and small, were being tackled and many different ideas were being explored through amazing drawings and models. The office was incredibly vibrant and awe-inspiring and my visits left a lasting impression on me. Even now those impressions continue to inspire me."
→ check this beautiful tribute to BV Doshi
"The transition to climate-friendly cities has led to a renaissance of wood as a renewable building material. To prevent severe raw material shortages in the future, the material-first utilization of wood in long-living, resource-efficient engineered wood products and constructions will be key."
→ excerpt from a plea for efficient use of wood in construction
"While the profession of architecture has opened up considerably, it is still by nature exclusionary: architectural education is costly, the industry is dominated by white men, and the long hours many offices demand of their employees lead many people with family responsibilities or simply a desire for a reasonable work‑life balance to leave the field. Still, architecture is no longer solely the realm of the wealthy and well‑connected, and those few lucky enough to find a patron. For those who do not come from incredible financial privilege, what happens when school is over?"
→ on the precarious living circumstances of architects who don't come from wealth. important read
"On a deeper level, Woods chose political and social contexts to explore and within these works he embedded ideas and propositions that at the time – in the 1980s – seemed like impossible dreams. Today, technology has brought these ideas into the realm of possibility and so over the course of time, architects, engineers, students and practitioners of all sorts, return to this prescient work for conceptual cues about space in a changing world – all of which, is completely relevant today."
→ interview with Jennifer Olshin on the radical architecture of Lebbeus Woods
Drop it Like it's Hot: New Structure(s) of the Week 🔥🔥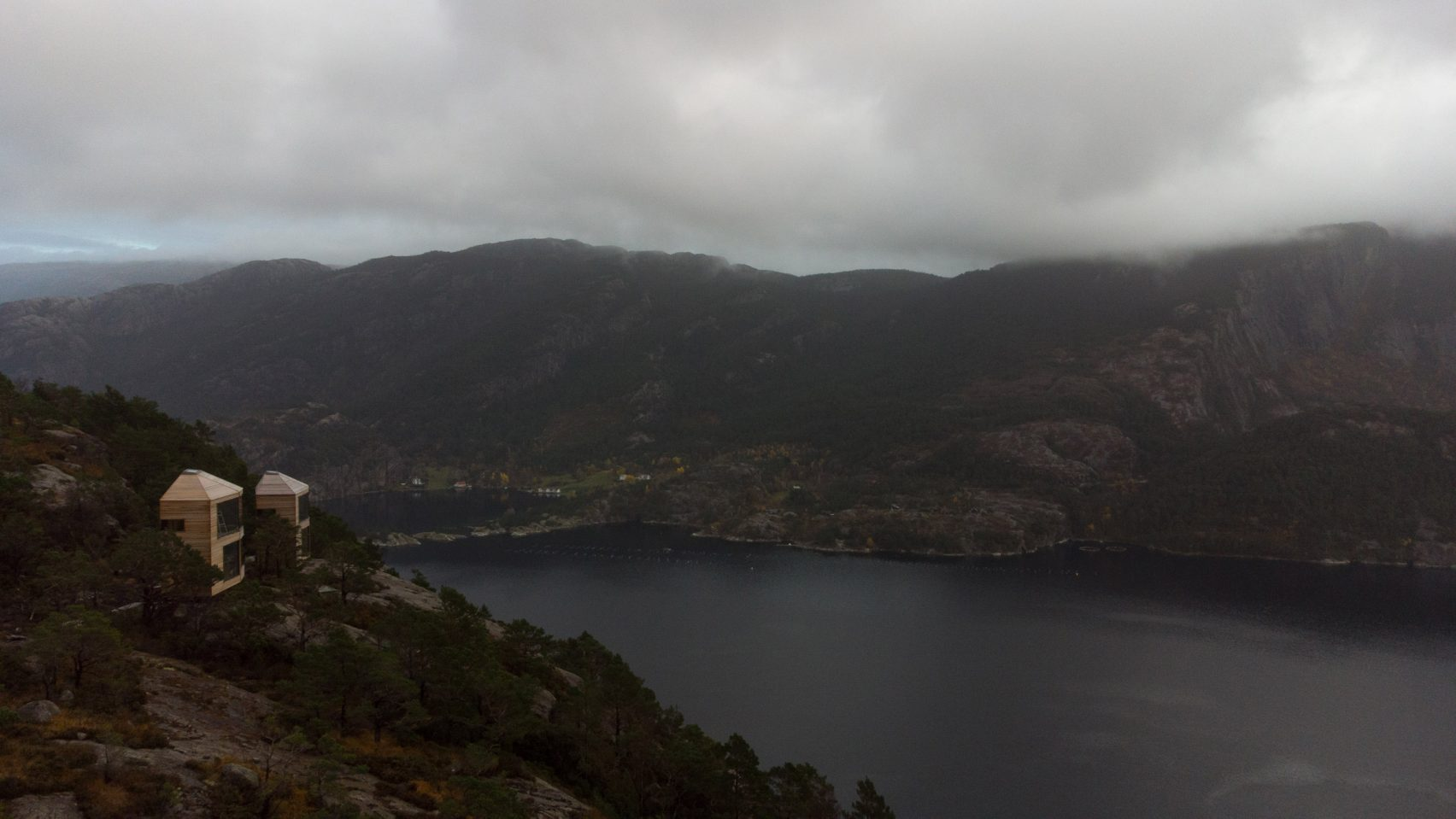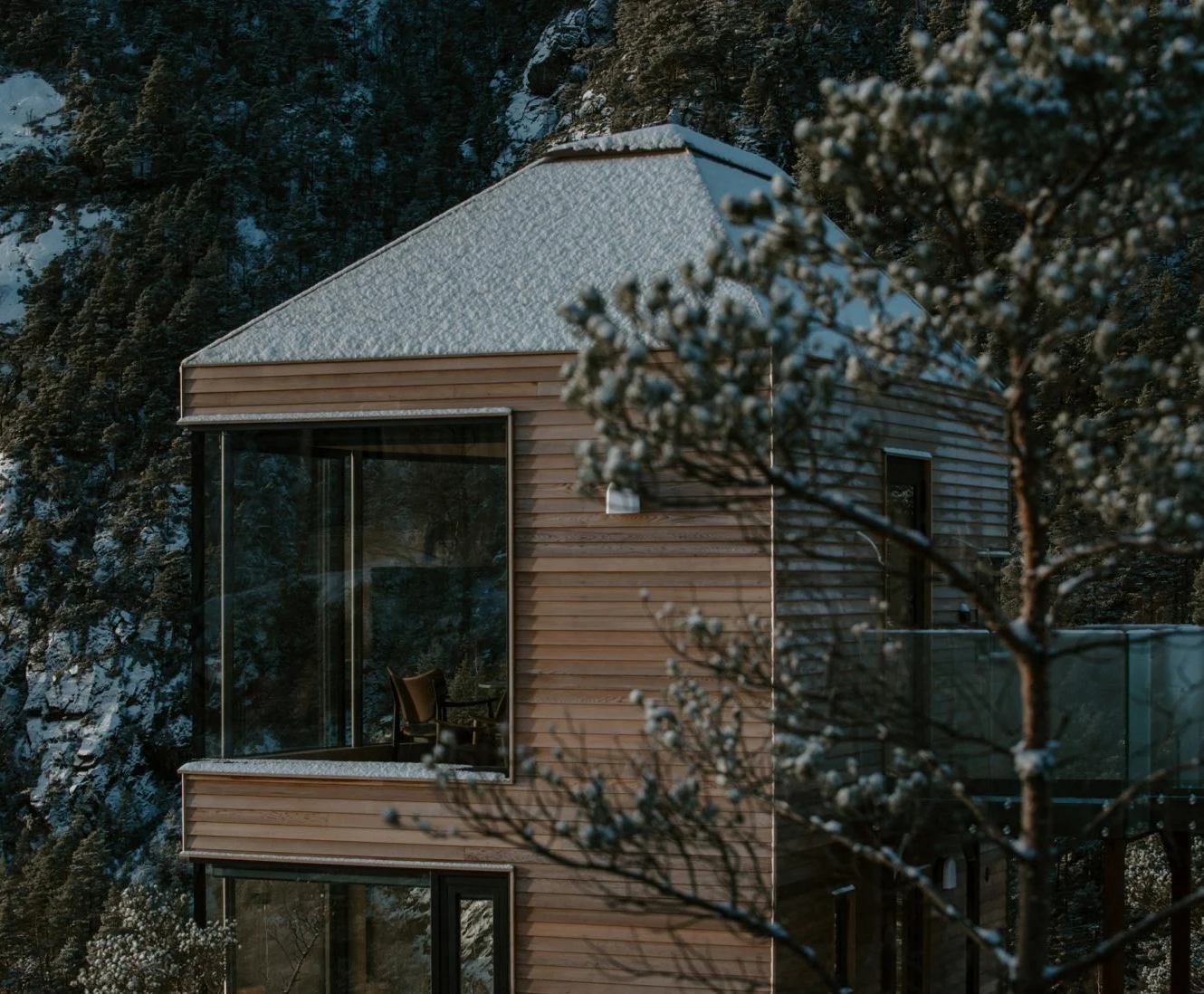 These Snøhetta Starlodges in Norway are something else…