GM architecture aficionados,
Welcome back to the Architecture and Design newsletter that helps you tell wrong from Wright: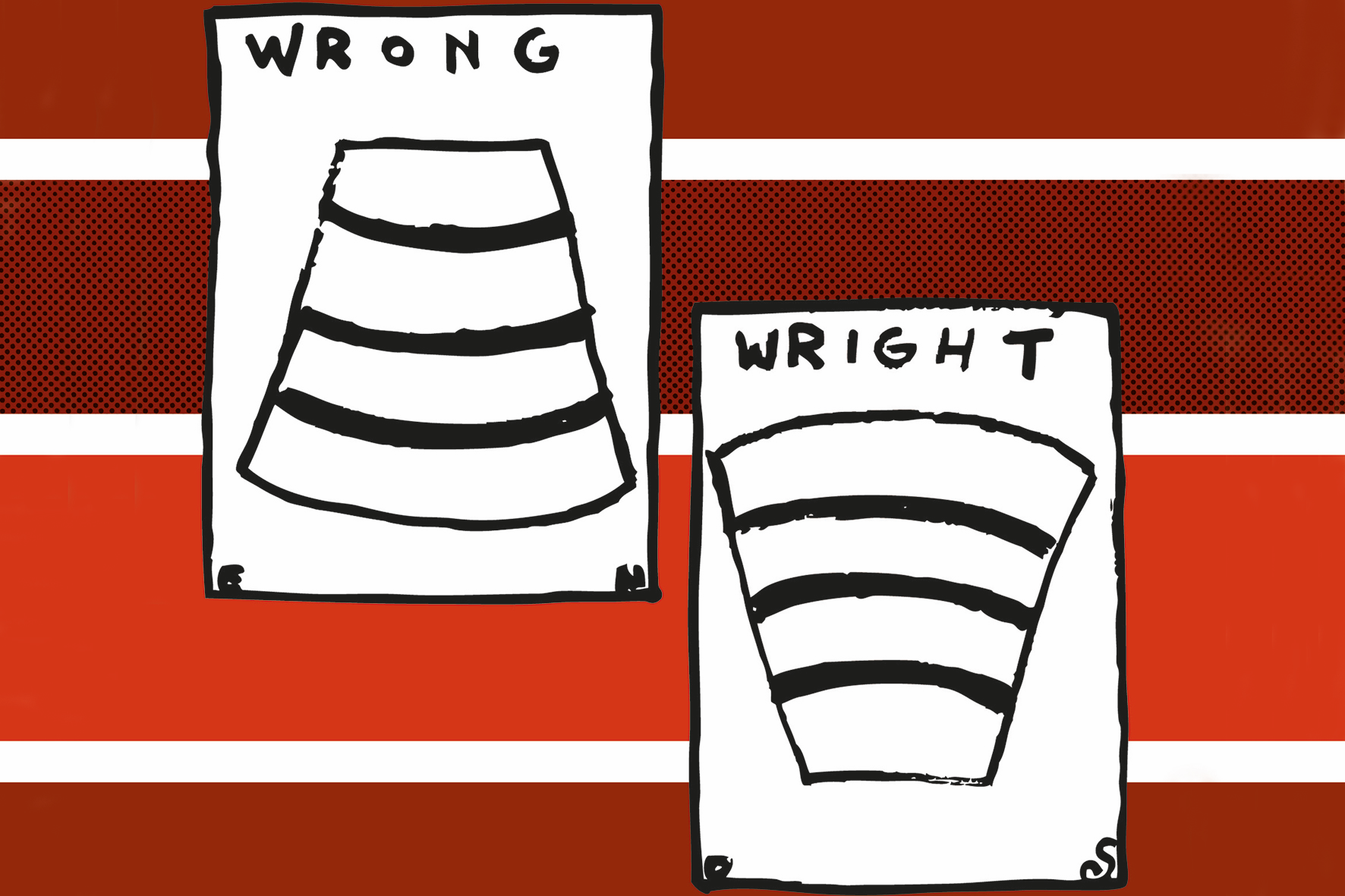 Here's what's good this week:
→ MVRDV's Disassemblable Building 👀
→ Beijing Philharmonic Nears Completion 🎼
→ Scandinavian Collab Wins With Wooden Bid in Finland 🤝
→ Who Said What!? Hot Takes From Around the World of A & D 🗣️
→ and another edition of Drop it Like it's Hot: New Structure of the Week 🔥
Beijing Philharmonic Nearing Completion 🎼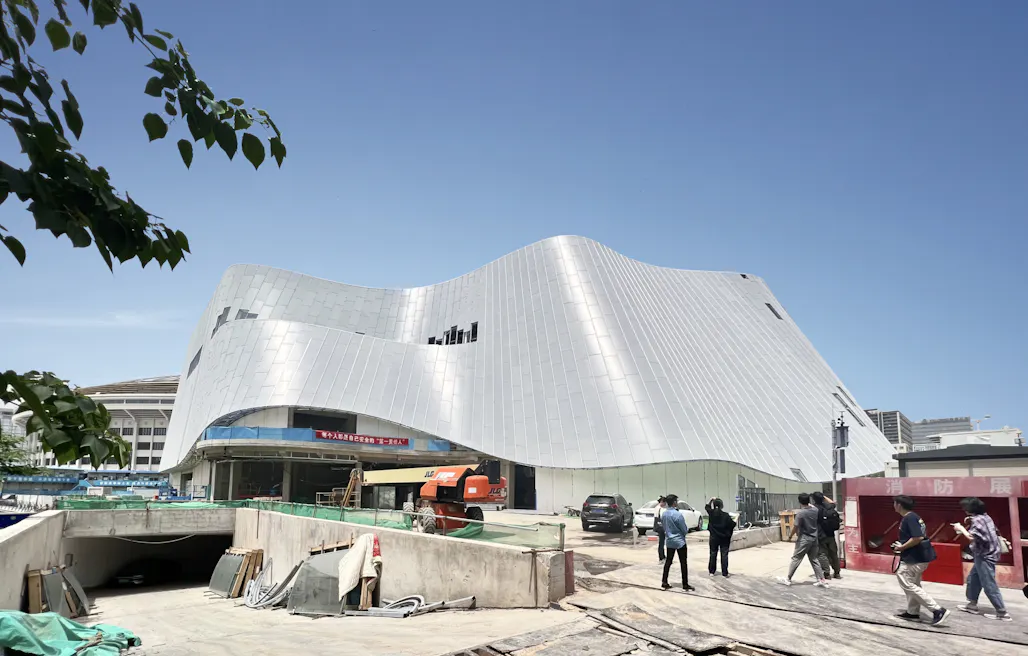 MAD Architects' Beijing's incredible Philharmonic Concert Hall– which features a jade-like translucent facade- is nearing completion.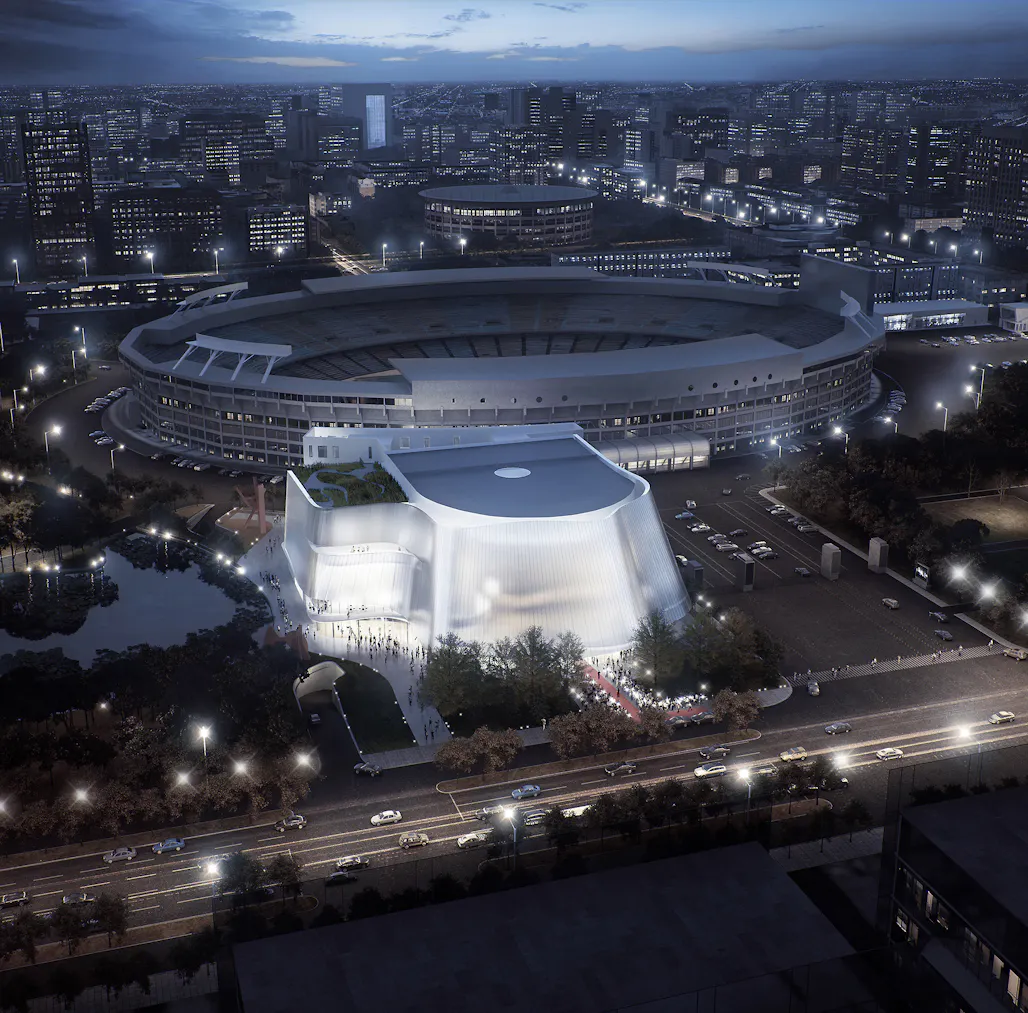 The 280K sq ft, two-story, 16K seat venue is set to be one of the most impressive auditoriums in the world. MAD is calling it: "​​a pure and sacred oasis in the middle of the city, providing a state-of-the-art performance venue that fosters cultural exchange and stands as China's new locus for classical music."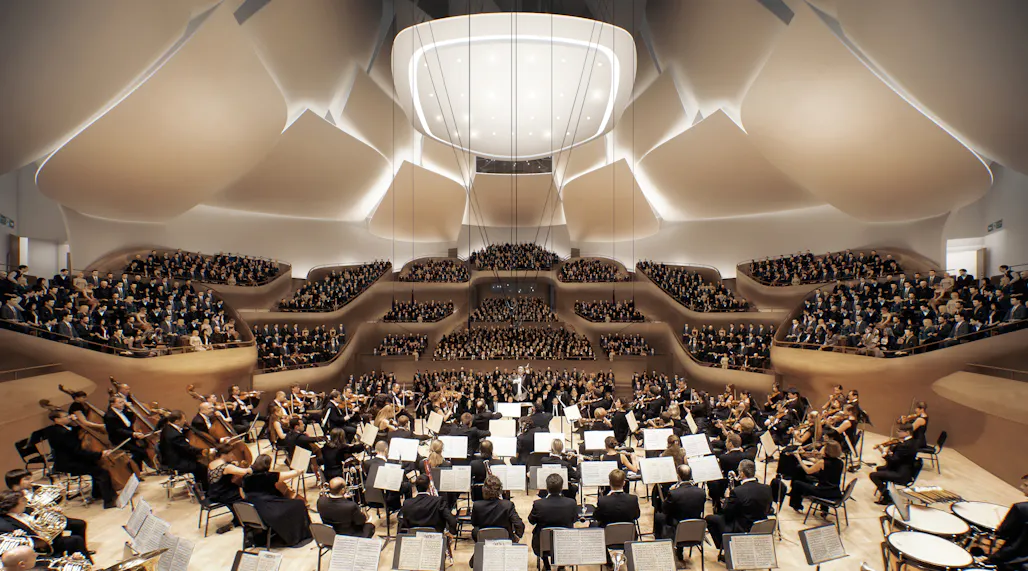 The plan is to be ready to open by early 2024.
MVRDV's Disassemblable Building 👀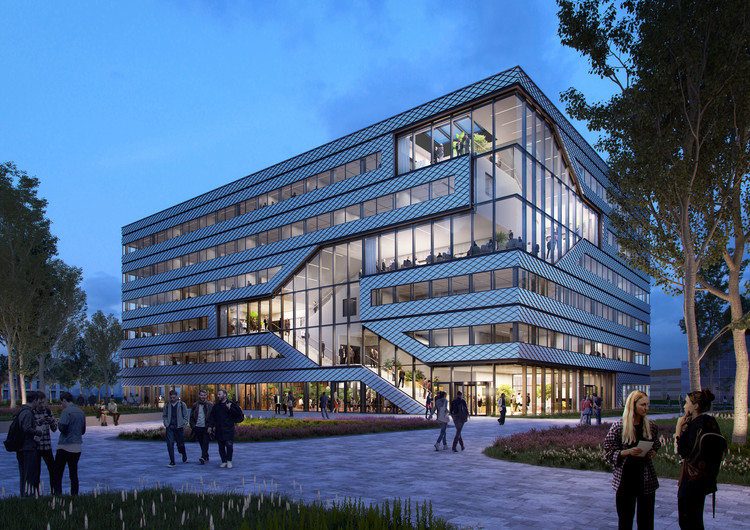 MVRDV is thinking outside the box in a brand new way, as Matrix ONE is built to be disassembled into its component parts. It's a six-story lab and office combo located in the Amsterdam Science Park.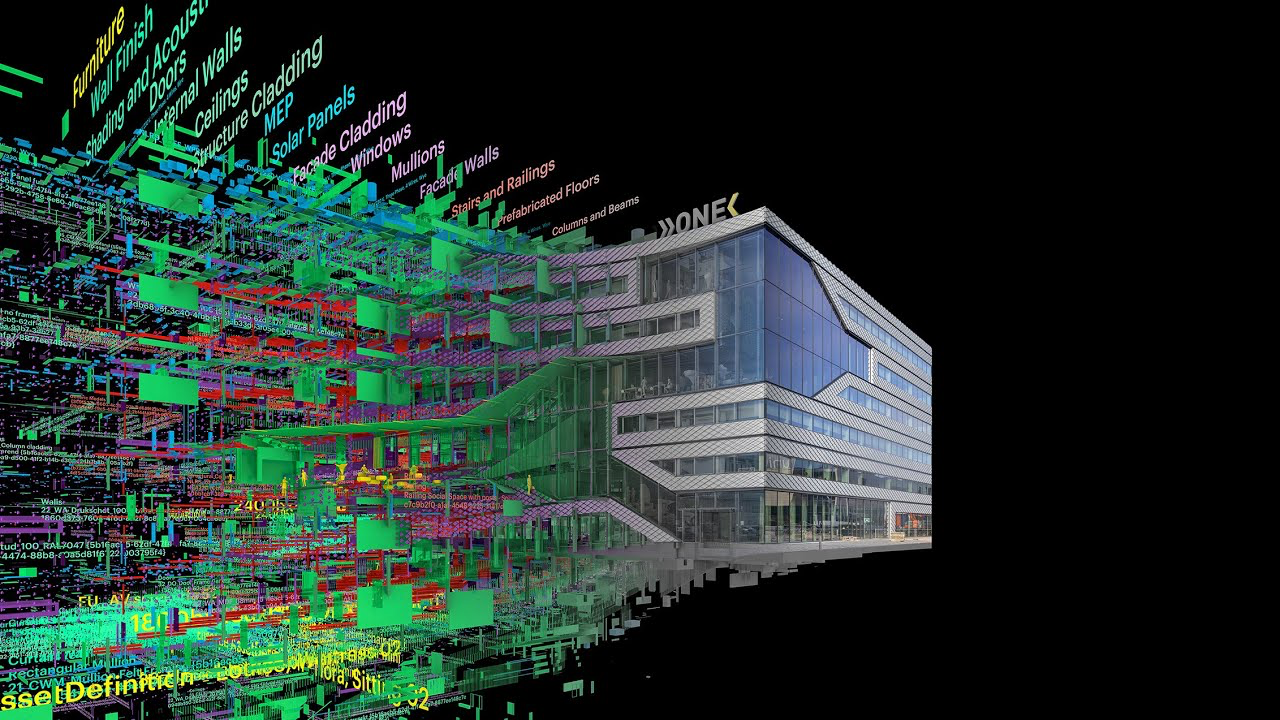 The disassembling feature is not just a gimmick, though. It's all for the sake of sustainability. Wooden facades have aluminum cladding modules screwed into them, with a remarkably compact floor-to-facade ratio. All of this lessens the carbon footprint.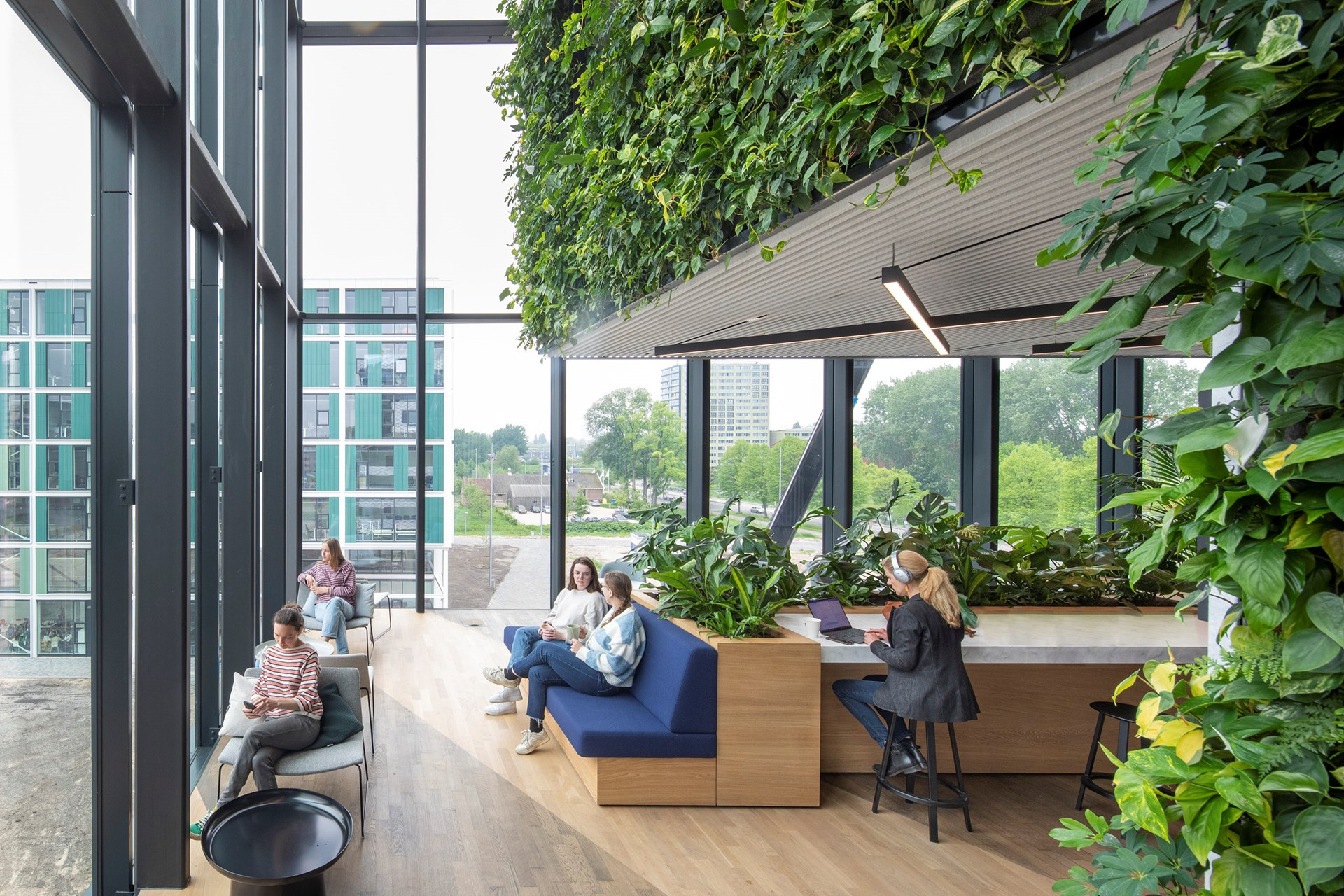 Scandinavian Collab Wins With Wooden Bid 🤝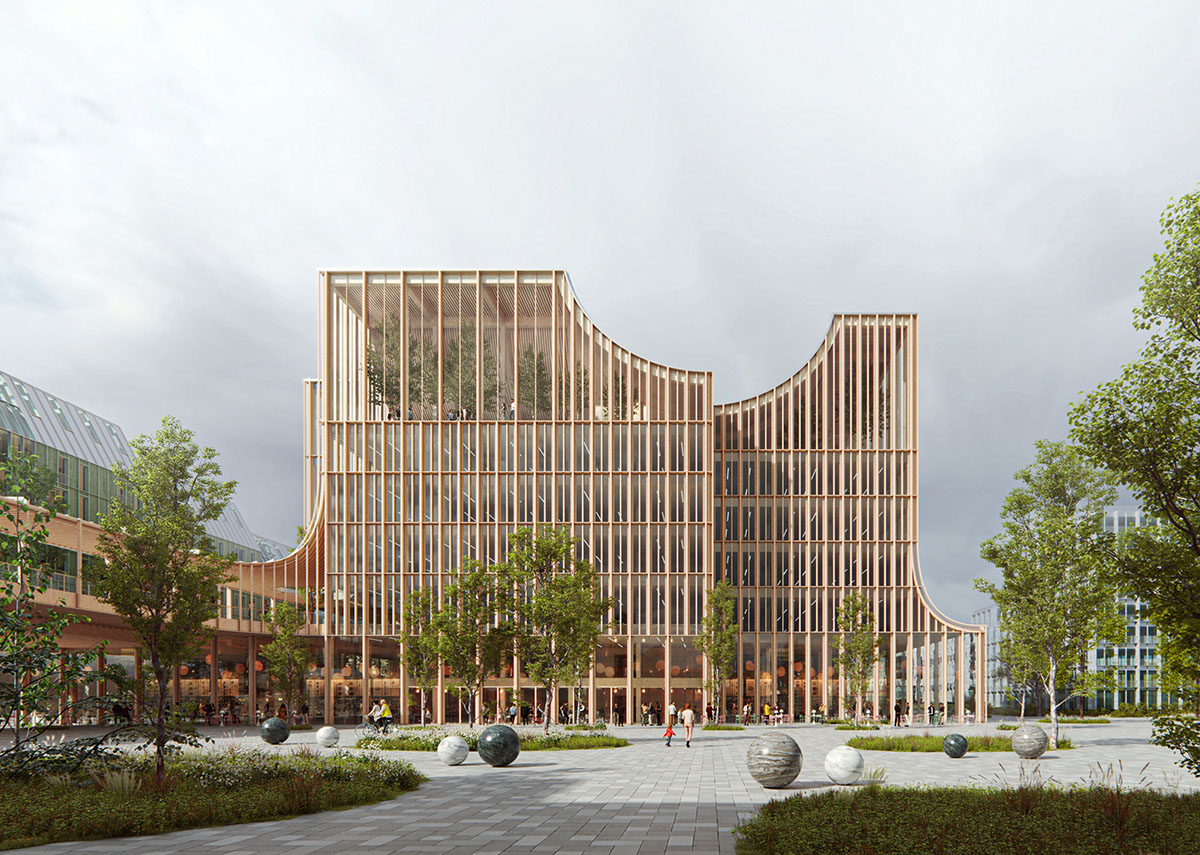 Espoo, Finland's second-best city, has a major municipal construction coming down the pipe— a collab between Denmark's Cobe and Finland's Lunden Architecture Company.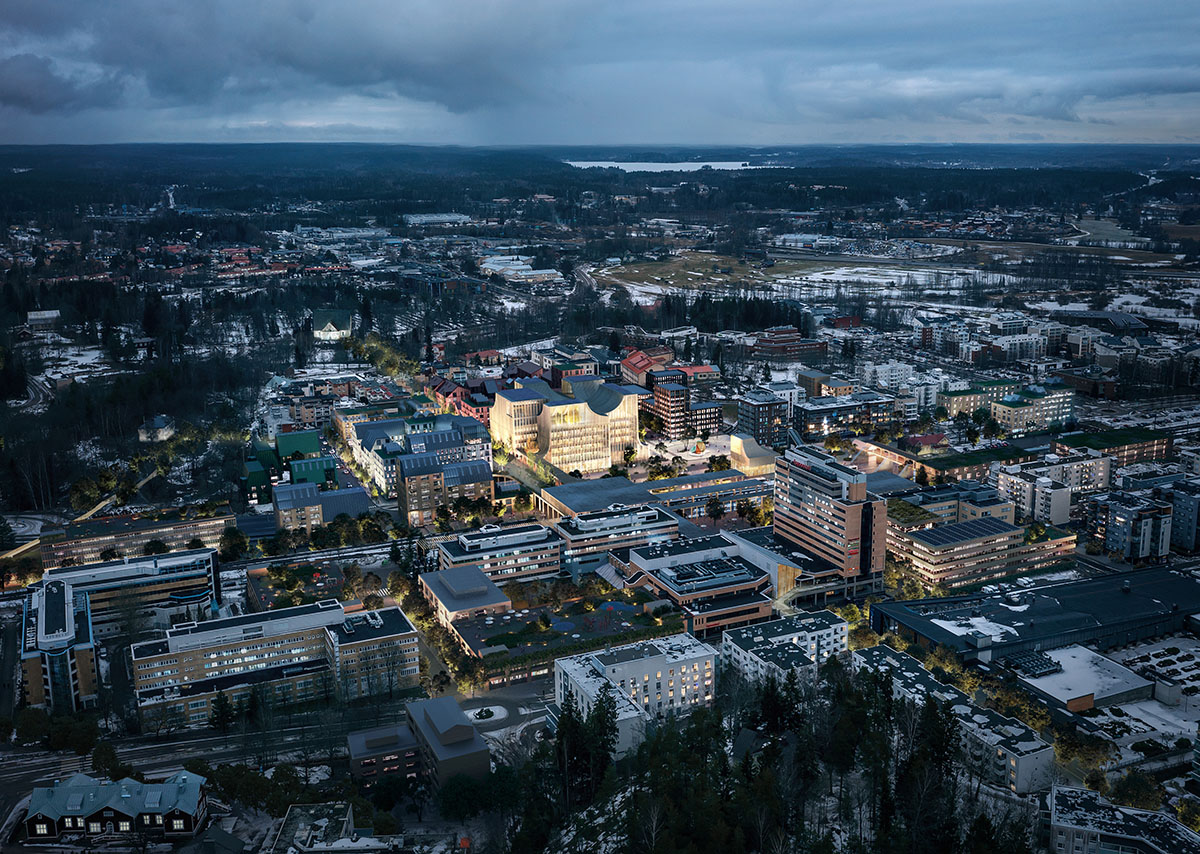 The Espoo House will be a 24K sq meter hybrid made mostly from wood.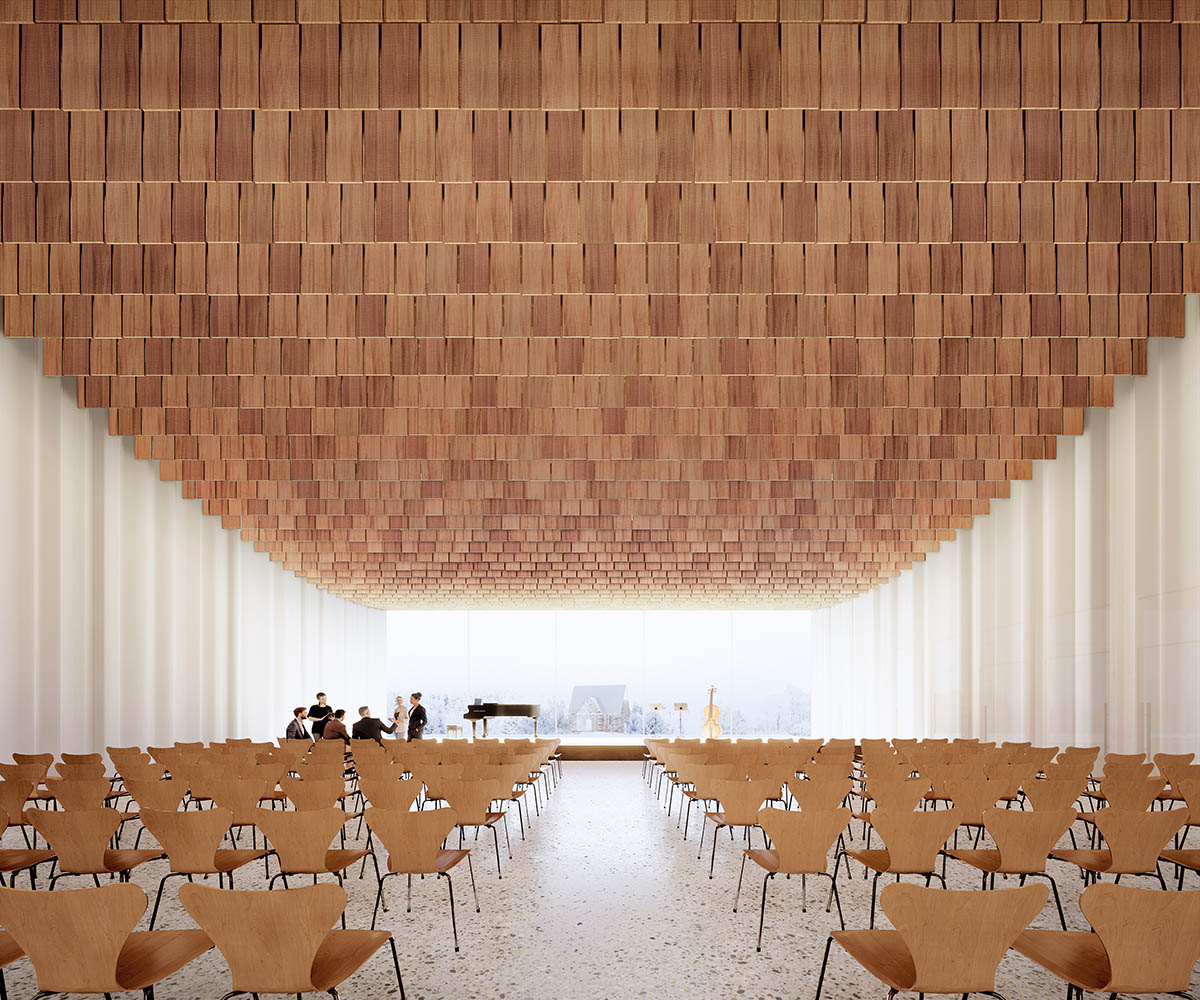 It'll be a while, though— construction is slated to begin in 2026 and to be completed in 2029.
Who Said What!? 🗣️
"At the heart of landscape architecture is a shared understanding about time, haptic connection and human experience. Landscape architects plan and design parks, campuses, streetscapes, trails, plazas, residences and other projects. They draw from a training that encompasses a deep and holistic way of thinking about human relationships and how we engage with diverse environments. Across rural and urban projects, their process of study, design, and development is also tied to human aspirations and hopes for what a future landscape or place may one day become."
→ Eric Baldwin on "Designing Without Plants"
"Clients should understand that the size of the practice does not automatically equate to risk. Every practice was small at some point. As the architectural landscape evolves, collaboration, community, and collective action will become increasingly important. Despite my obvious cynicism, I remain committed to promoting genuine collaboration between architects, regardless of the size of the practice, as it holds the key to unlocking the full potential of our profession. A collaboration that is based on empathy and respect, not on forced need."
→ Satish Jassal on The art of collaboration in architecture: A call for genuine partnerships
"Sauntering through these resilient, reborn hamlets, we can encounter an enduring testament to the power of sustainable innovation with the Alberghi Diffusi model. These scattered hotels are not merely establishments offering accommodation; they are a vibrant tapestry of community life, a profound immersion into authentic Italian culture and heritage."
→ Samantha Frew on the Alberghi Diffusi design concept
Drop it Like it's Hot: New Structure of the Week 🔥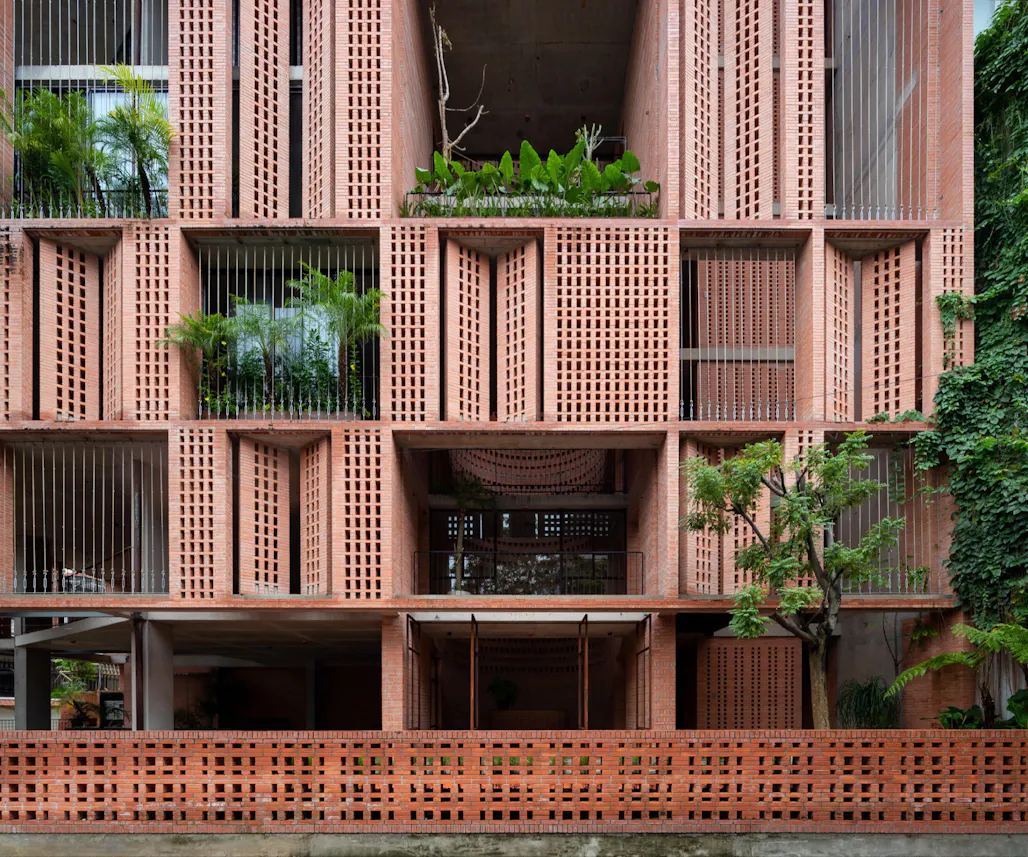 We go back to Vietnam with Tropical Space's new Ho Chi Minh City office building: Premier Office.