GM, architecture aficionados ☕️
Welcome back to the newsletter that puts the "style" in architecture newsletter(y)
🤷‍♂️
Here's what you need to know this week in the world of Architecture & Design:
→ Quebec City's Summer of Wonder ✨
→ Foster & Partners' "Coral Bloom" Coming to Life 🪸
→ Bath's Stadium Battle: The Most Intense Match in British Rugby? 🏟️
→ Another Edition of Who Said What!? Hot Takes From Around the World of A & D🗣️🙊
→ Drop it Like it's Hot: Fresh Drop of the Week 🔥🥵
Bath's Stadium Battle: The Most Intense Match in British Rugby 🏟️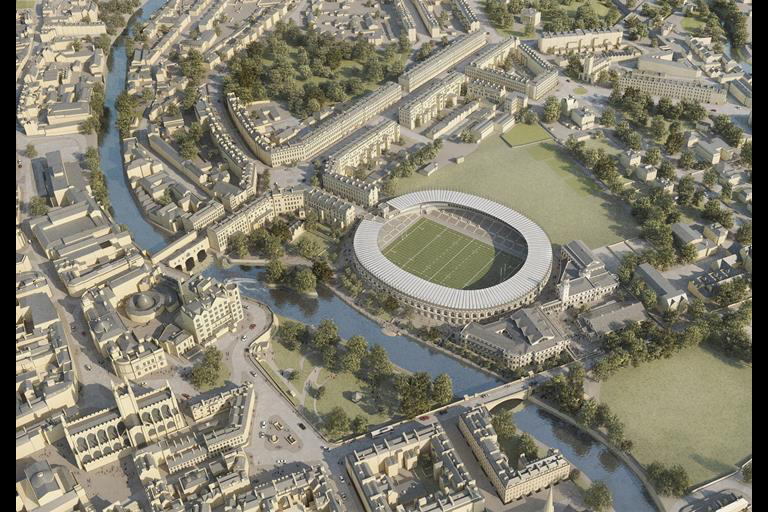 Pictured above is a proposed re-design for the new rugby pitch in England's UNESCO-designated Georgian gem, Bath.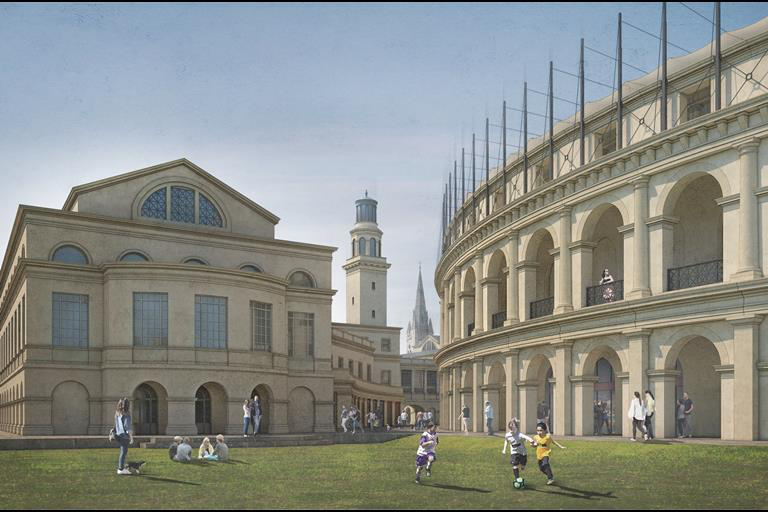 This proposal comes in the wake of a widely-panned design by Grimshaw, who won a competition to design the new Bath Rugby stadium on the Bath Recreation Ground back in 2018. The problem? Their vision (not pictured in the newsletter, too boring) just doesn't fit the Georgian vibe of the town very well at all. The solution? This alternative scheme by Apollodorus Architecture.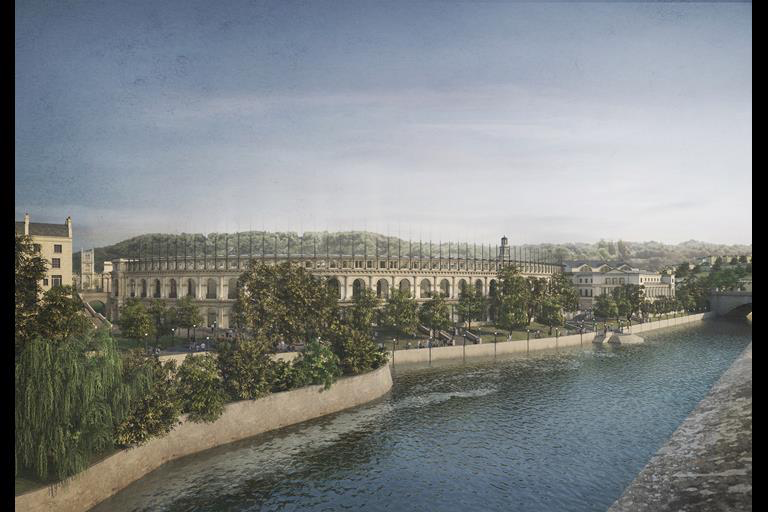 Should be an interesting one to follow.
Quebec City's Summer of Wonder ✨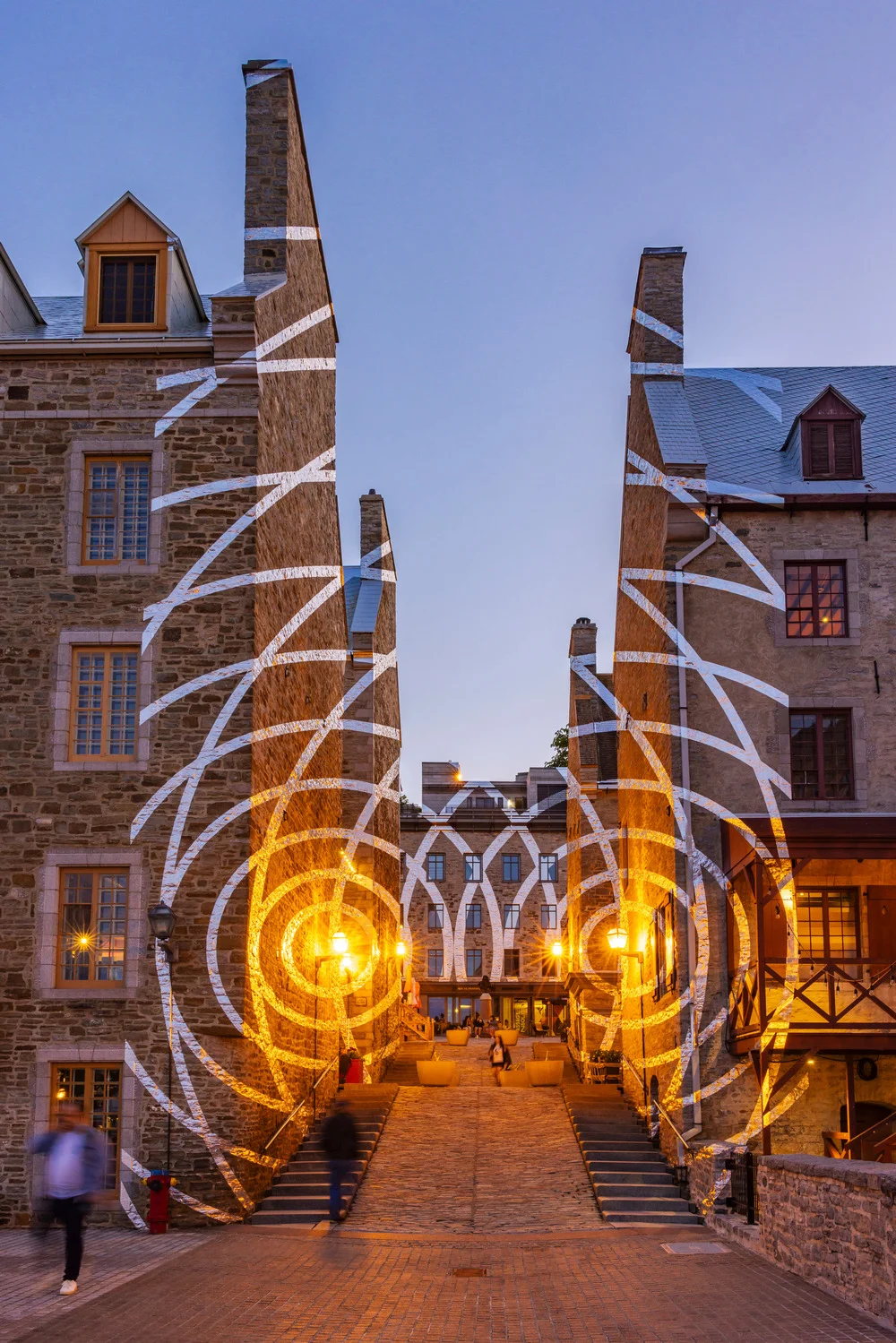 Felice Varini's "Double interlaced concentric circles"
Arguably Canada's most exquisite urban setting, Quebec City, has been overtaken this summer by some brilliant installations.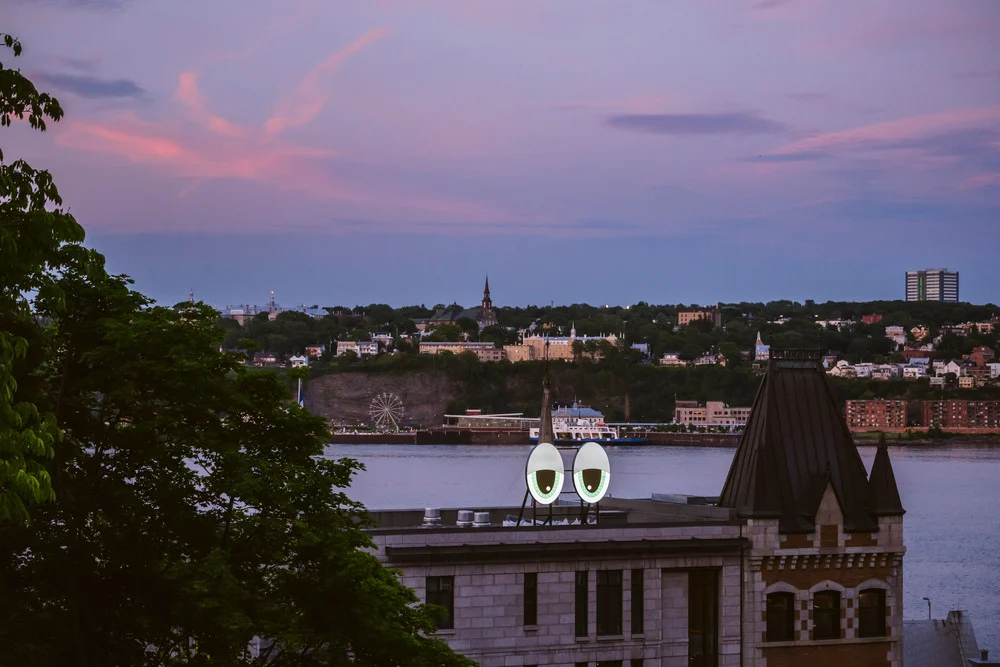 Pierre & Marie's "Big Other"
The 10th edition of Québec City's Passages Insolites (aka Unusual Passageways for us Anglos) has brought some buoyant, fun, creative, and beautiful offerings to the culturally vibrant locale.
"Little Quebec" by AnonyMouse
All of these and more are worth checking out— if you aren't lucky enough to be headed to QC this summer, just click through to the write-up on Azure.
Foster & Partners "Coral Bloom" Coming to Life 🪸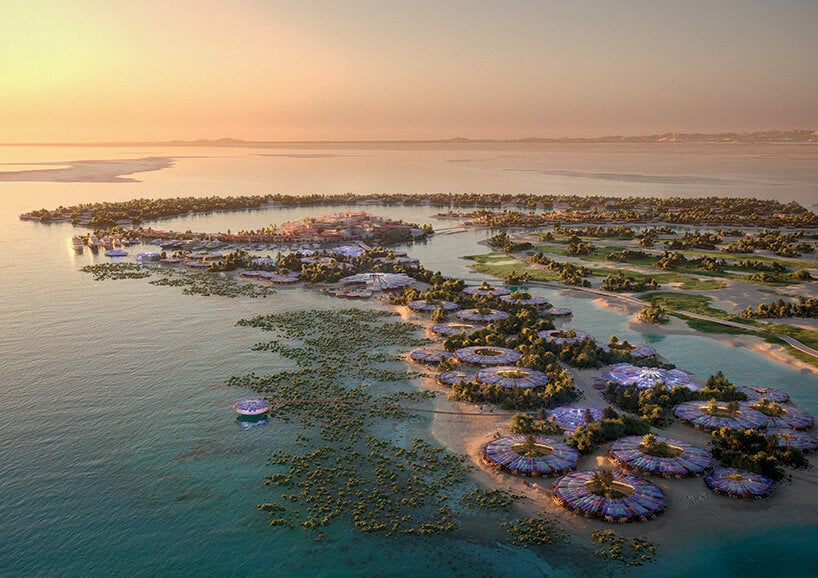 Saudi Arabia is officially six years into constructing its famous "Red Sea Project," which includes the much-anticipated, highly-ambitious "Coral Bloom" resort island by Foster & Partners.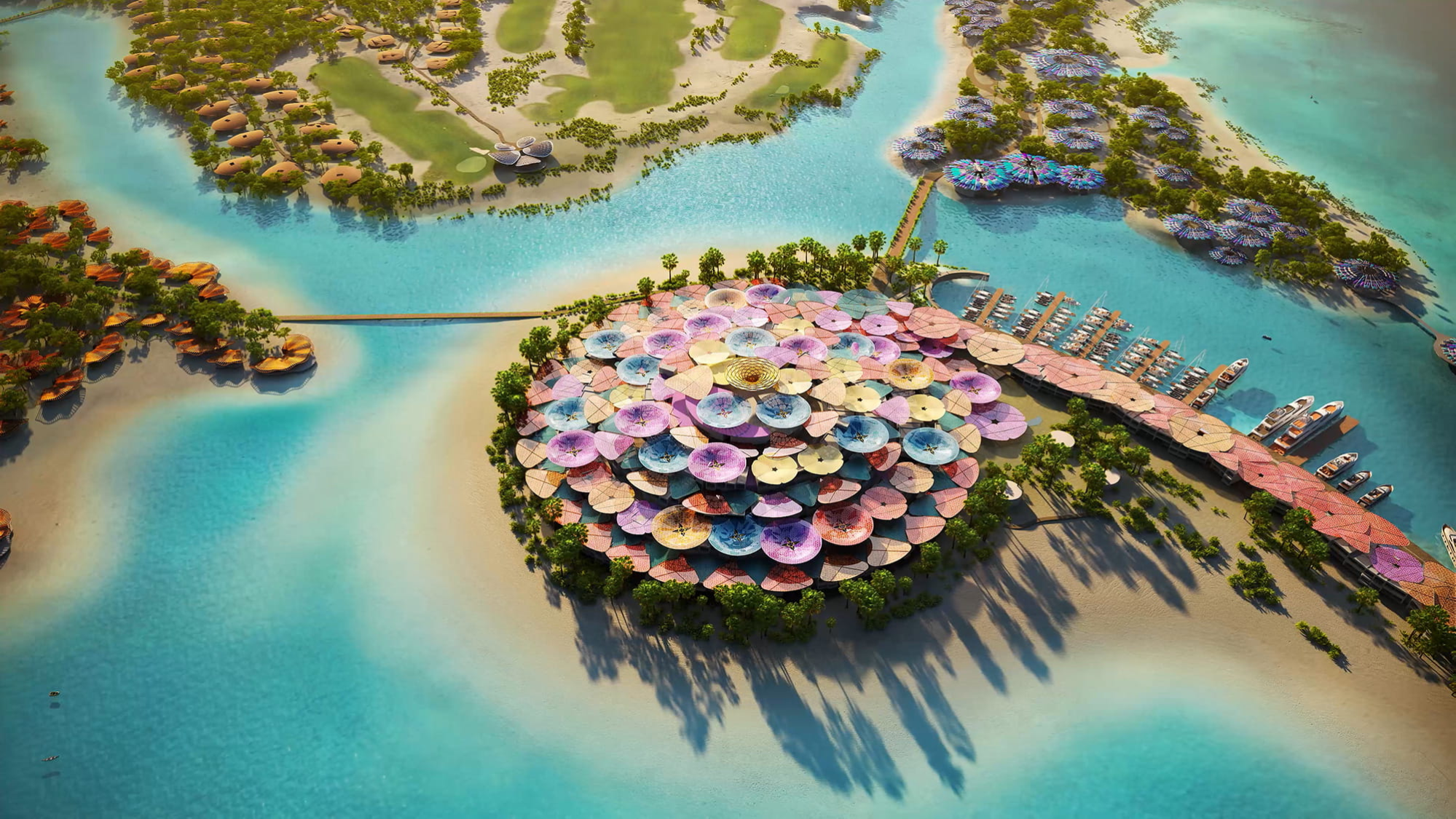 The end of the construction phase is near, too, with the expected completion date in Q4 2024 still looking realistic, and even optimism that some resorts should be open by late 2023.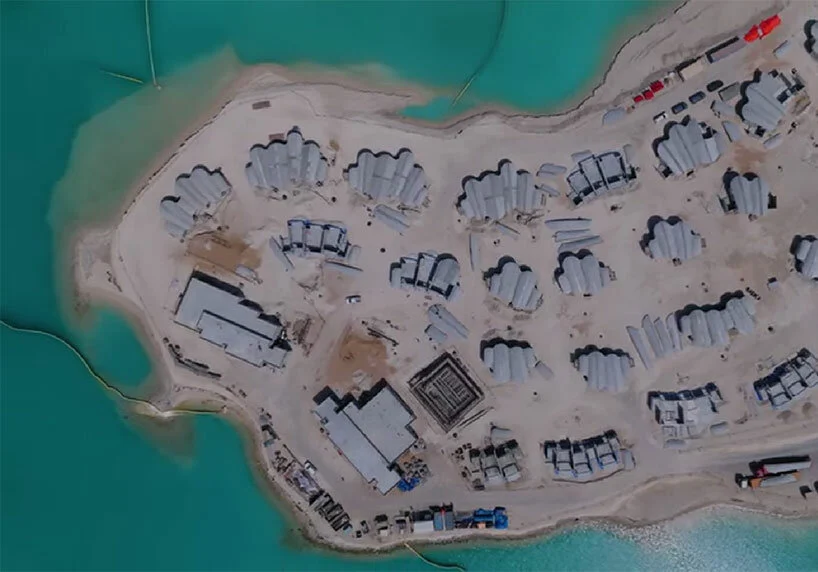 Who Said What!? 🗣️🙊
"It would be easy to write off the Vessel as some kind of metaphor for "capitalism-turned-death-cult of climbing a spiral to our death". But the reality is more boring: The Vessel shows us how bad the vampiric ultra-wealthy and their for-profit developers are at making public space and public art. There must be a feedback loop between the top-down and the bottom-up."
– Matt Shaw unpacks what went wrong with Hudson Yards
"Many architects will be aghast thinking about the idea of software solutions attempting to do any of the core work of architects and so we should consider these companies as sitting in two camps; those that aim to augment architecture practice and those that aim to replace a substantial part of it. I am in favour of the former; of tools that work in partnership with the good judgement of an architects and that can improve the work of practices and reduce the amount of waste and low-value mechanical task work currently being done by architects."
– Keir Regan-Alexander unpacks the most interesting trends in the intersection between AI and architecture
"Who could look at the solid stone structure of, for example, the Mallorcan social housing, where the forces of nature and the work of humans is evident in the fabric, and prefer the processed surfaces and plasticised finishes of their British equivalents? And the great thing about stone is that, having been used for millennia, it's well tested. It's conceivable, indeed, that the era of concrete will prove only an interlude in the far longer history of stone. Such a shift won't happen easily, but it's an outcome worth striving for."
– Rowan Moore makes a case for the virtues of stone
Drop it Like it's Hot: Fresh Drop of the Week 🔥🥵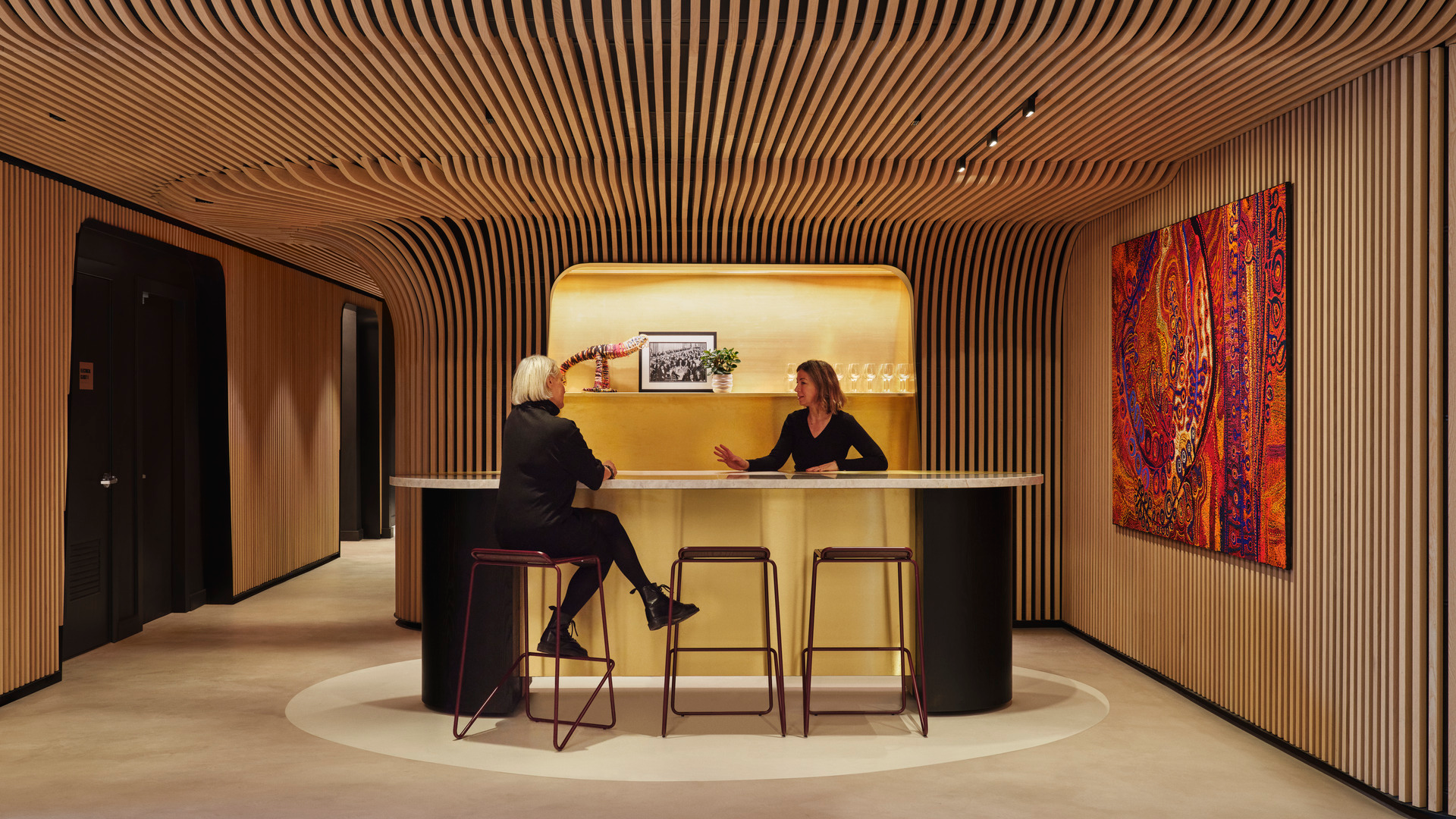 Woods Bagot graces the American Australian Association's new NYC HQ with slick oak battens.