Rafael Edward Cruz, a prominent figure in American politics, has been a Republican senator representing the state of Texas since 2013. Known for his conservative views and passionate speeches, Cruz has gained recognition and sometimes controversy on the national stage. However, despite his public presence, the exact details of where he resides have remained curious for many. Our article delves into where Ted Cruz lives and sheds more light on his residences.
Who Is Ted Cruz?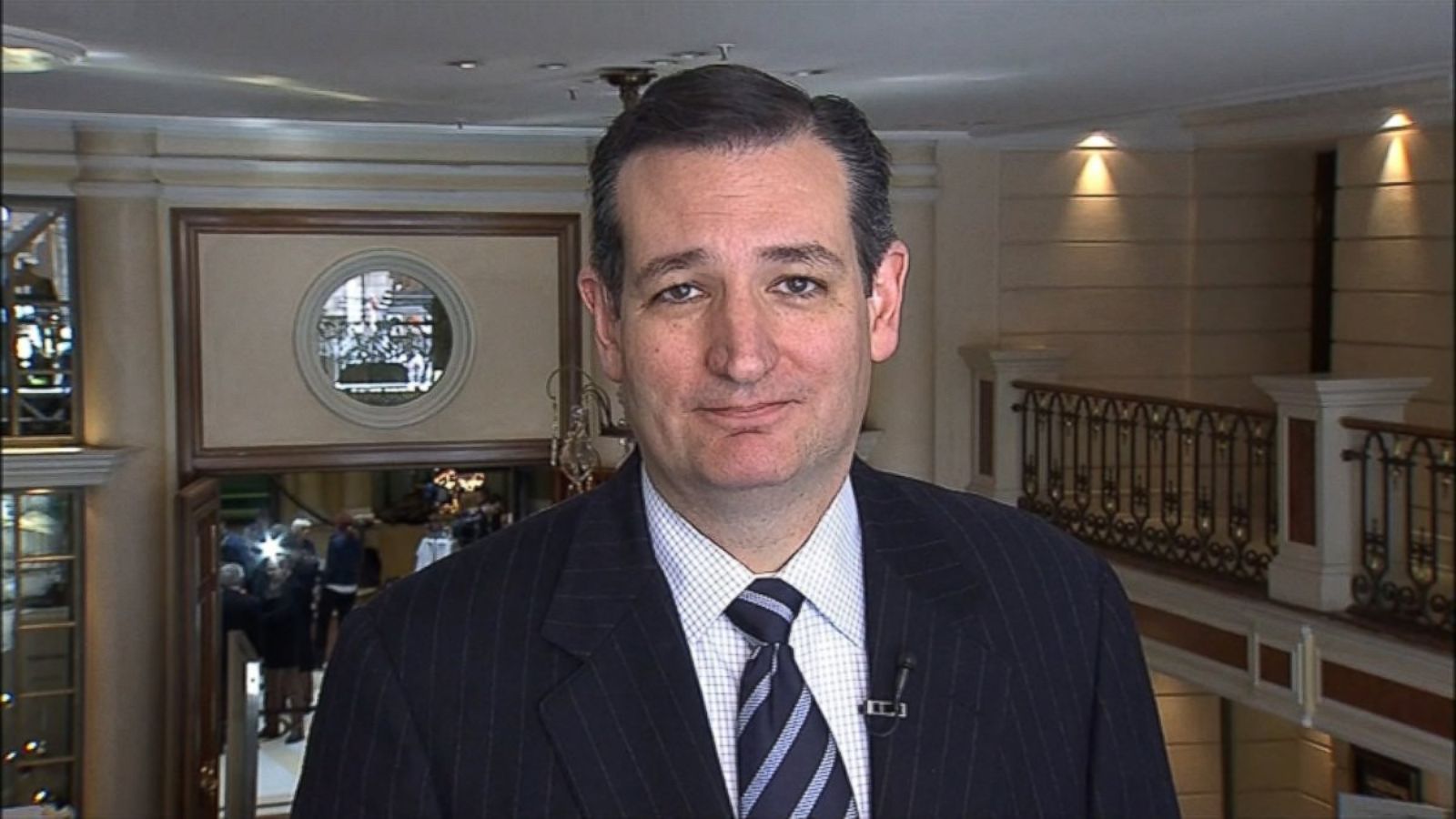 Image Credits: abcnews.go.com
Ted Cruz is a prominent American politician and member of the Republican Party. He has been serving as a United States Senator from Texas since 2013. Cruz gained national attention during the 2012 Republican presidential primary with his conservative positions and passionate speeches.
Known for his staunch conservative ideology, he advocates for limited government, lower taxes, and a strict interpretation of the U.S. Constitution. While some admire his principles, others criticize him for his role in the 2021 Capitol riot and his handling of certain policy matters. Overall, Ted Cruz is a polarizing figure in American politics.
Ted Cruz Background
Ted Cruz, a prominent figure in American politics, was born in Calgary, Alberta, Canada. His parents, Rafael Cruz and Eleanor Darragh, were both of diverse backgrounds, and their influence played a significant role in shaping Cruz's life and political ideology.
Cruz's father, Rafael Cruz, was born in Cuba and strongly advocated for limited government and individual freedom. He fled the oppressive regime of Fidel Castro in the 1950s and eventually settled in the United States. Rafael's experiences in Cuba deeply impacted Cruz, instilling in him a staunch conservatism and a deep appreciation for the principles of liberty.
On the other hand, Cruz's mother, Eleanor Darragh, was born in Delaware to Irish and Italian ancestry. She worked as a mathematician and computer programmer, passing on her love for mathematics and logic to young Ted. Eleanor's influence, along with his father's conservative values, contributed to shaping Cruz's intellectual development.
Ted Cruz's family background reflects his diverse heritage. While his father's Cuban background imbued him with a strong sense of anti-communism and limited government, his mother's ancestry provided him with a broader perspective and an understanding of the melting pot that is America.
Growing up, Cruz was known for his intellect and exceptional debating skills. Due to his family's frequent moves, he attended various schools, eventually earning his undergraduate degree from Princeton University and a Juris Doctor from Harvard Law School.
Cruz's early life and family experiences significantly influenced his political career. His parents' immigrant backgrounds and conservative values helped shape his conservative ideology, commitment to constitutional principles, and focus on limited government intervention.
Today, as a U.S. Senator from Texas, Ted Cruz continues to advocate for conservative values, championing causes such as limited government, free markets, and individual liberty. His early life and family have undoubtedly played a crucial role in shaping his worldview and commitment to public service.
Ted Cruz's Early Life and Where He Lived
Ted Cruz, born on December 22, 1970, in Calgary, Alberta, Canada, spent a significant portion of his early life in various locations due to his family's frequent moves. Cruz's father, Rafael Cruz, worked in the oil industry, often requiring relocating for job opportunities.
Image Credits: chrisbolin.com
After his birth in Canada, Cruz moved with his family to Houston, Texas, when he was four. Houston became the primary home for the Cruz family, where Ted Cruz spent a significant part of his childhood and adolescence.
Image Credits: chrisbolin.com
During his youth, Cruz attended various schools in Houston, including Faith West Academy, a private Christian school, and Second Baptist High School. He excelled academically and was known for his intelligence and debating skills.
Cruz pursued higher education at Princeton University in New Jersey after high school. After completing his undergraduate studies, he attended Harvard Law School in Massachusetts, earning his Juris Doctor degree.
While Cruz's education and career took him outside of Texas for a time, he eventually returned to his home state. He has since established deep roots in Texas and considers it his adopted home. Ted Cruz's connection to Texas has significantly influenced his political career, leading to his successful bid for the United States Senate in 2012, where he has represented Texas ever since.
Despite being born in Canada, Cruz renounced his Canadian citizenship in 2014 to address any potential eligibility issues regarding his presidential aspirations, as the U.S. Constitution requires the president to be a natural-born citizen. So it is safe to say, "Ted Cruz is a die-hard Houstonian".
Where does Ted Cruz live?
1. Houston, Texas
Ted Cruz has lived in Houston, Texas, for several years. Houston, the largest city in Texas, is where Cruz's family has lived since at least 2004. The junior senator, accompanied by his wife Heidi Nelson and their two daughters, resided earlier in a lavish high-rise condominium unit in Houston.
The residence boasted two bedrooms and 2 ½ bathrooms, offering picturesque city views, including the skyline. Situated on the 19th floor, the Cruz family's living space spanned 2,049 square feet and was constructed in 2003. In September 2008, the couple purchased the property for $837,500, funding $670,000 of the acquisition through a conventional 30-year adjustable mortgage.
CoreLogic data reveals that in March 2011, they refinanced $417,000 of the loan to a fixed-rate mortgage with a term of 15 years and purchased another $2M house. Although specific details about his Houston home are limited for security reasons, it is widely known to be in the affluent River Oaks neighborhood.
Inside Ted Cruz's $2M Houston House
According to property records, the house was built in 1940, but Cruz acquired the residence in 2011 for $1.5 million. Realtors estimate that the property's current value stands at approximately $2.1 million. Now, let's take a glimpse inside the house.
Image Credits: realtor.com
Image Credits: realtor.com
Cruz's Houston house was constructed in 1940; the residence comprises three levels and covers an area of 4,142 square feet.
Image Credits: realtor.com
His upscale kitchen underwent recent renovations, including installing sleek, dark, reclaimed hardwood flooring and high-quality appliances.
Image Credits: realtor.com
In the primary living area, you'll find convenient built-in bookshelves and an open layout that seamlessly connects to the formal living space and a hallway.
Image Credits: realtor.com
Image Credits: realtor.com
Recently, floor-to-ceiling windows with blinds have been added to the house. Nestled in a private rear corner of the residence, the formal living area boasts a wood-burning fireplace.
Image Credits: realtor.com
The breakfast area is within the spacious kitchen, providing ample space for enjoying meals.
Image Credits: realtor.com
The residence comprises five bedrooms and 3.5 bathrooms, with the master suite featuring two generously sized walk-in closets.
Image Credits: realtor.com
Cruz's office area, the fifth bedroom, and a recreational game room are on the third level.
Image Credits: realtor.com
Image Credits: realtor.com
outdoor patios showcase one of the best flooring plans with red brick flooring and a well-maintained garden area with a barbecue zone.
Image Credits: realtor.com
2. Washington, D.C.
As a U.S. senator, Cruz must spend a significant amount of time in the nation's capital, Washington, D.C. Like many senators; he maintains a residence in the city to fulfill his legislative duties. However, it's worth noting that senators typically maintain a second home in Washington for convenience, and their primary residence is often in their home state.
3. Multiple properties
In addition to his primary residences in Houston and Washington, D.C., reports have suggested that Ted Cruz owns additional properties. While these reports have surfaced over the years, the specifics and locations of these properties have not been widely publicized.
Frequently Asked Questions On "Where Does Ted Cruz Live?"
1. Is Ted Cruz part Cuban?
Yes, Ted Cruz is of Cuban descent. His father, Rafael Cruz, is from Cuba. Ted Cruz often mentions his Cuban heritage and has spoken about his father's experiences as a political refugee from Cuba.
2. Was Ted Cruz raised in Texas?
Yes, Ted Cruz was raised in Texas. He moved to Texas at a young age and spent his formative years there. Cruz attended schools in Texas and eventually went on to represent the state as a senator.
Conclusion
Ted Cruz, the Texas senator known for his conservative stances, calls Houston, Texas, his primary residence. As a U.S. senator, he also maintains a residence in Washington, D.C., to fulfill his legislative responsibilities. While there have been reports of additional properties owned by Cruz, details about these properties have not been widely disclosed. As with any public figure, respecting personal privacy while ensuring transparency is a delicate balance that society must strive to achieve.