Bathrooms are the perfect space for a little extra pampering. The right accessories and essentials make the experience more relaxing and enjoyable. Giving your bathroom a facelift can be as simple as stocking up on essentials, ranging from stylish shower curtains to floating shelves for extra storage. Here is a selection of essential bathroom accessories for an easy update.
36 Essential Bathroom Accessories
1) Toilet Paper Holder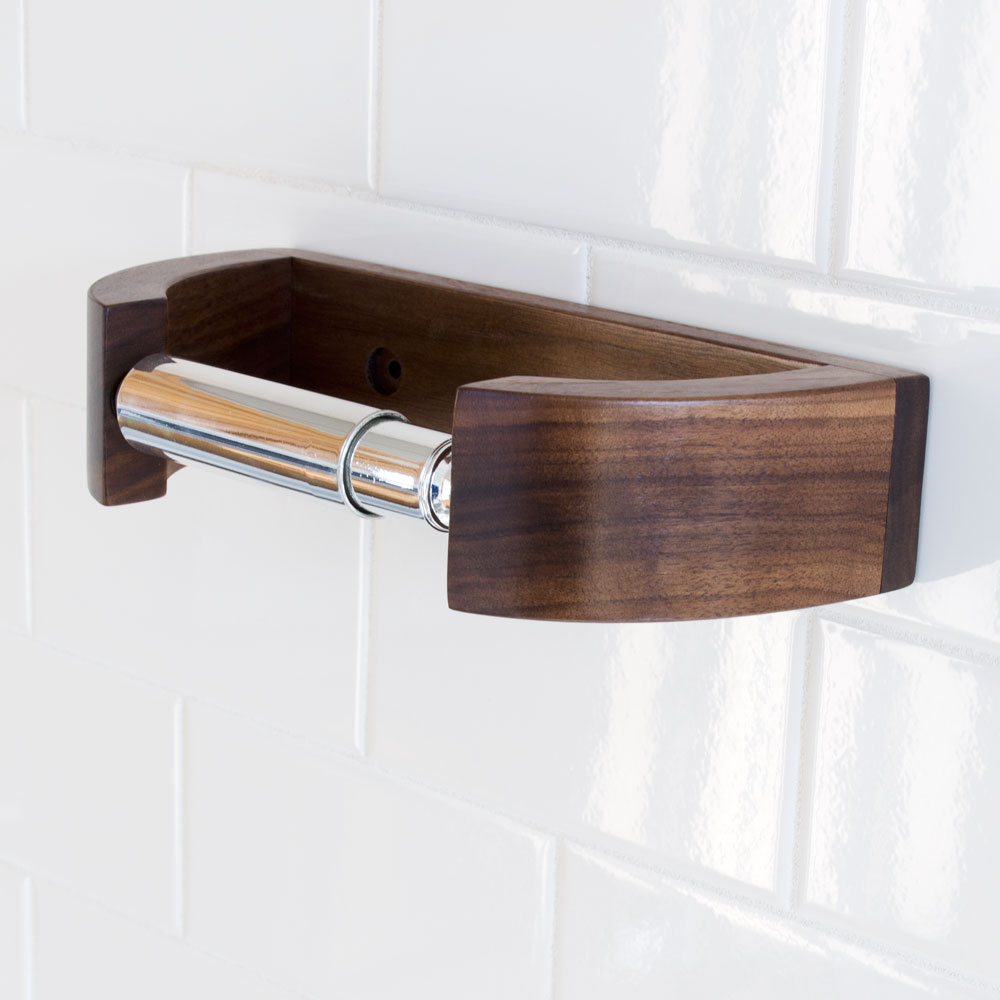 Image Source: wilburdavisstudios.com
Installing a toilet paper holder inside your bathroom makes it easy to grab a roll when needed with no hassle. Consider the free-standing toilet paper holder if you need a holder that doesn't require mounting. Alternatively, there are classy toilet paper holder options that will give you a trendy bathroom.
2) Bathtub Caddy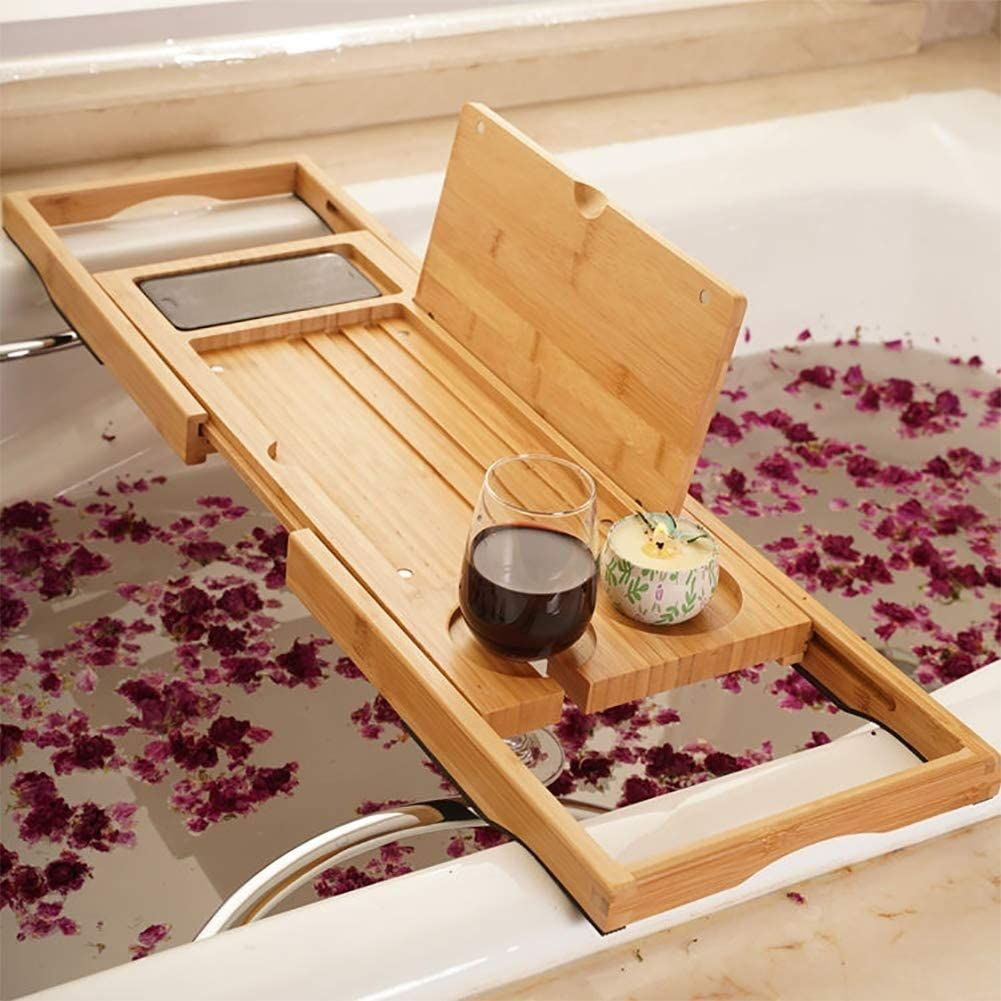 Image Source: housebeautiful.com
A shower caddy can be used to store shampoo and conditioner bottles on the side of the bathtub. During bathing or showering, you can place items like towels, candles, and books right in front of the tub for easy access.
3) Bathroom Mirror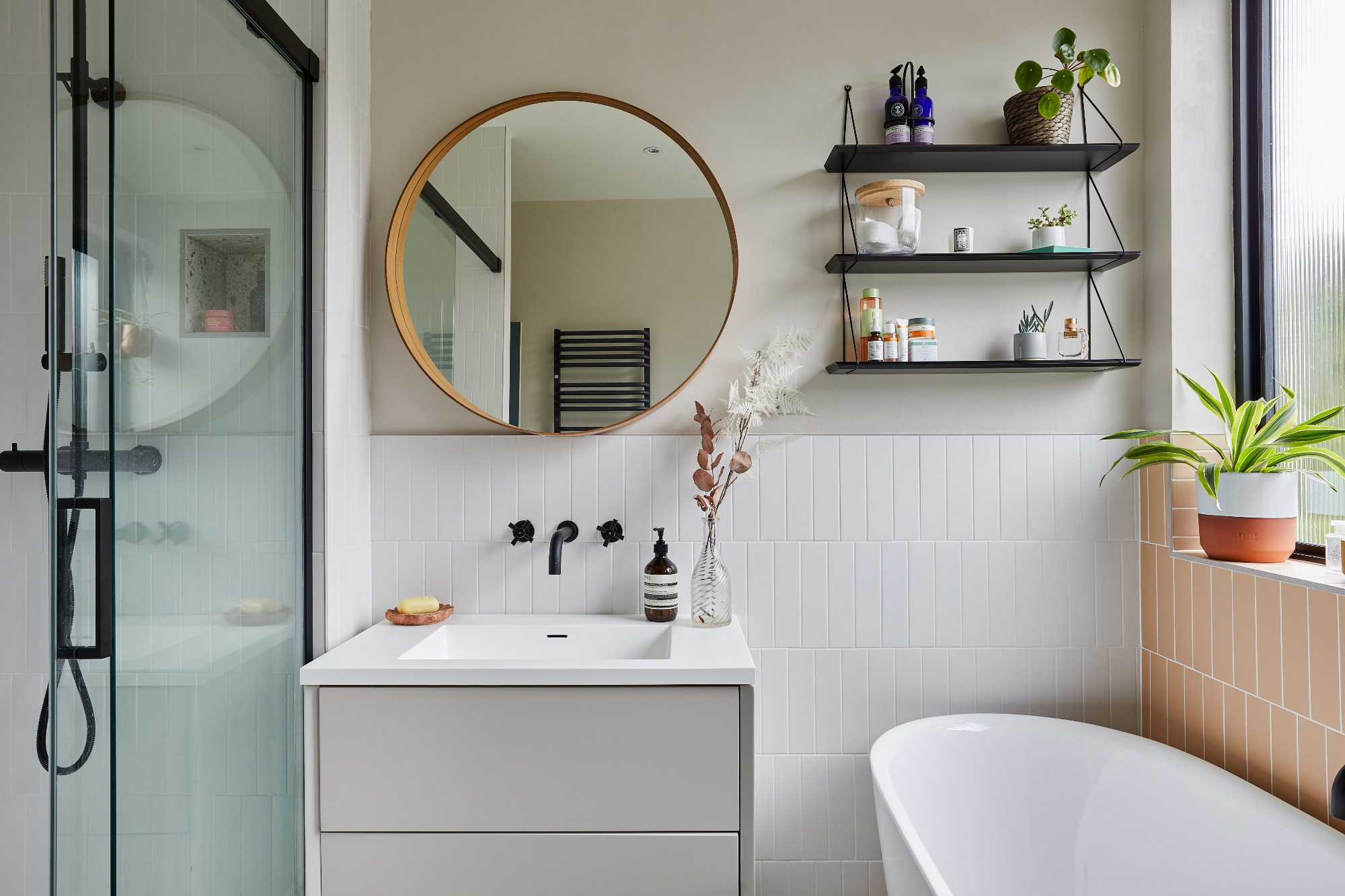 Image Source: realhomes.com
The bathroom mirror is where you get to see whether your skincare products are working or whether you flossed right. The mirror is one of the most helpful shower accessories since it allows you to dress any wounds, apply medication or have a moment to talk to yourself.
Your choice of a mirror depends on the style you want to achieve in your bathroom. While mirrors are popular decorations, particular mirrors are more suited to bathrooms than others. If you have an en-suite bathroom, you should have a mirror over the sink.
You can install your bathroom mirror yourself, but if it's within your budget, consider working with experts in the field. Professional bathroom renovation companies can advise you on the right size mirror for your bathroom and aid in the installation.
4) Bathroom Organizers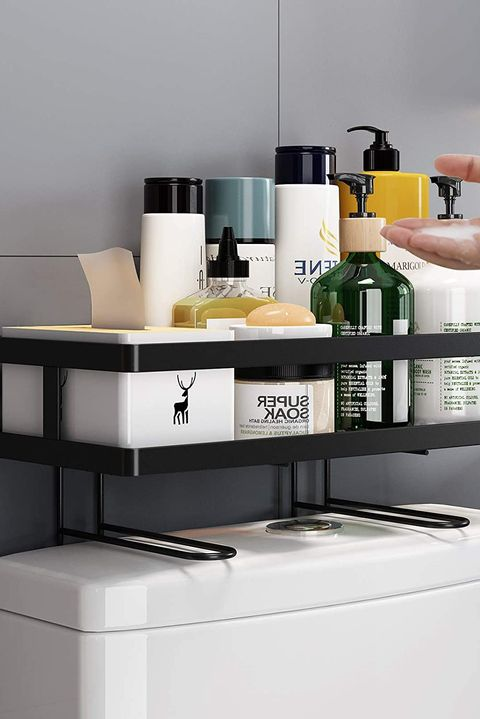 Image Source: housebeautiful.com
Organizing your bathroom is essential for keeping it clean and tidy. Bathroom organizers come in all shapes and sizes, including hooks, shelves, drawers, storage containers, and baskets. Organizers can store towels, toiletries, or other items that must be kept out of sight.
If you need more space in your bathroom due to limited space or lack of cabinets, bathroom organizers are ideal as they're portable and can easily be moved.
5) Quality Towels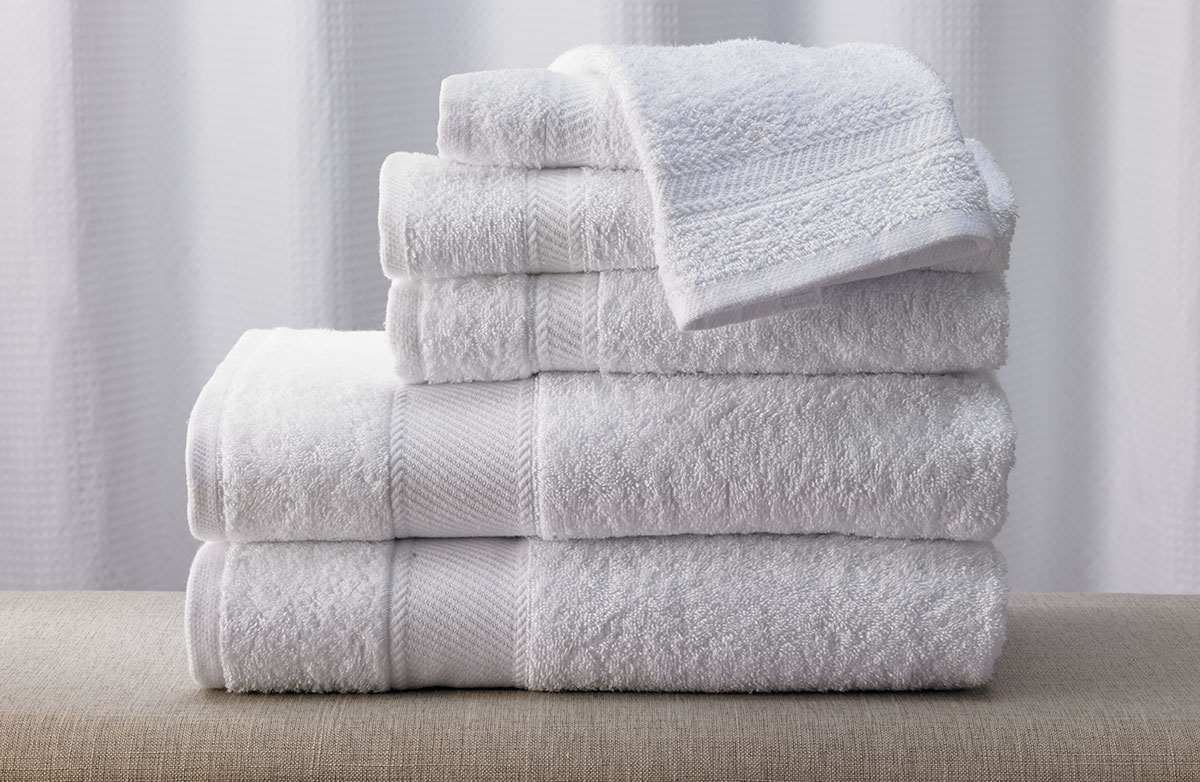 Image Source: shopmariott.com
This is an essential part of any bathroom. It gives you extra comfort and warmth while drying off after a shower. Choose high-quality towels in soft and absorbent materials like cotton or microfiber. You can also invest in a towel rack to hold other accessories, such as washcloths and hand towels.
Makeup towels are vital since you want to use something other than one towel for your body and makeup. Since most products used on the body and the face differ, the towels should vary too.
When getting bath towels for the guest bath, you can also consider having an extra makeup towel there.
6) Bathroom Scale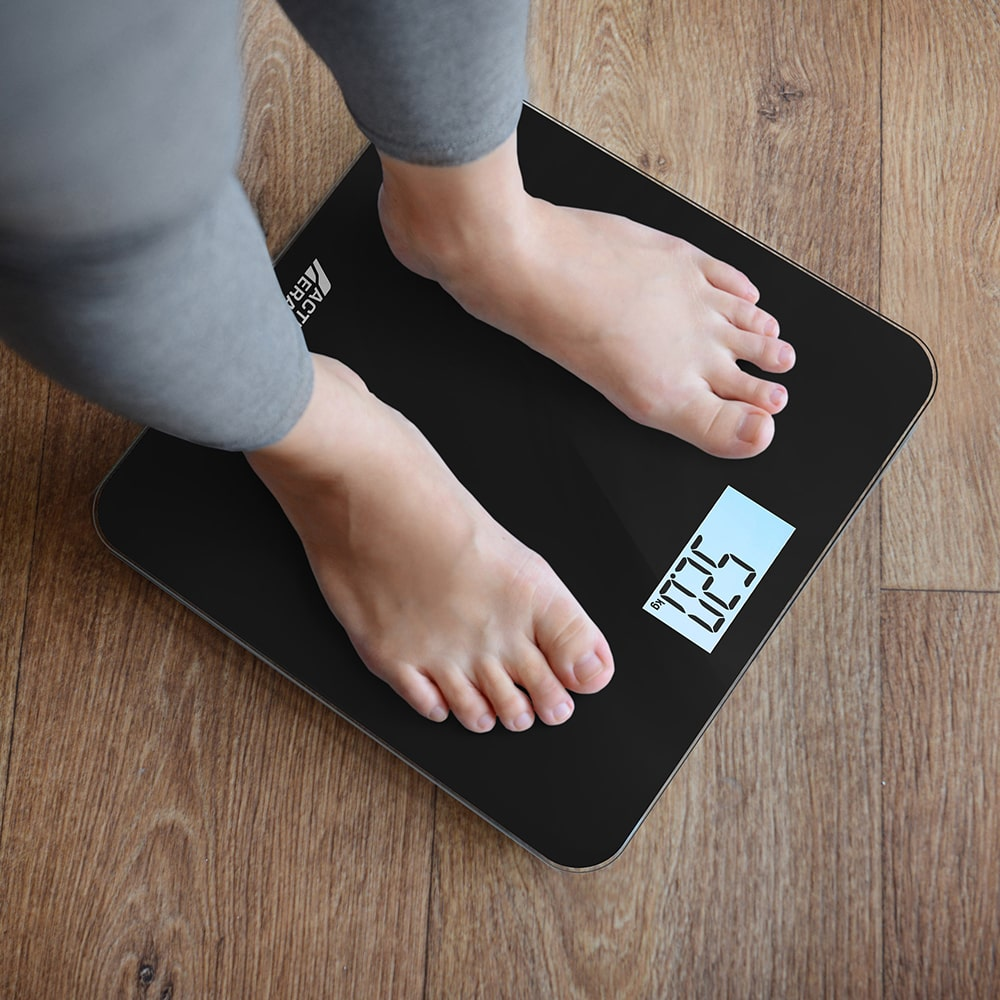 Image Source: activeera.com
Keeping track of your progress is essential if you want to lose or maintain your current weight. A digital bathroom scale makes it easy to track how much weight you have gained or lost.
7) Toilet Seat Cover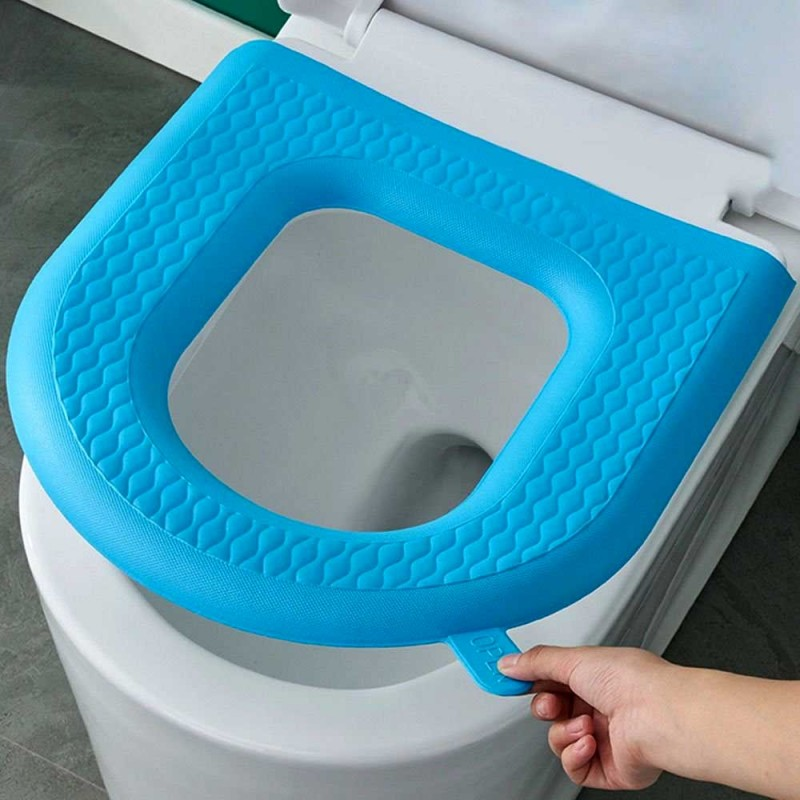 Image Source: shopaholic.pk
Toilet seats also add a touch of elegance to your bathroom. The toilet seat cover protects you from germs and bacteria. You can buy a toilet lid with an auto-close feature that closes the lid after stepping off it. This is one of the best bathroom accessories for hygiene purposes.
8) Shower Curtain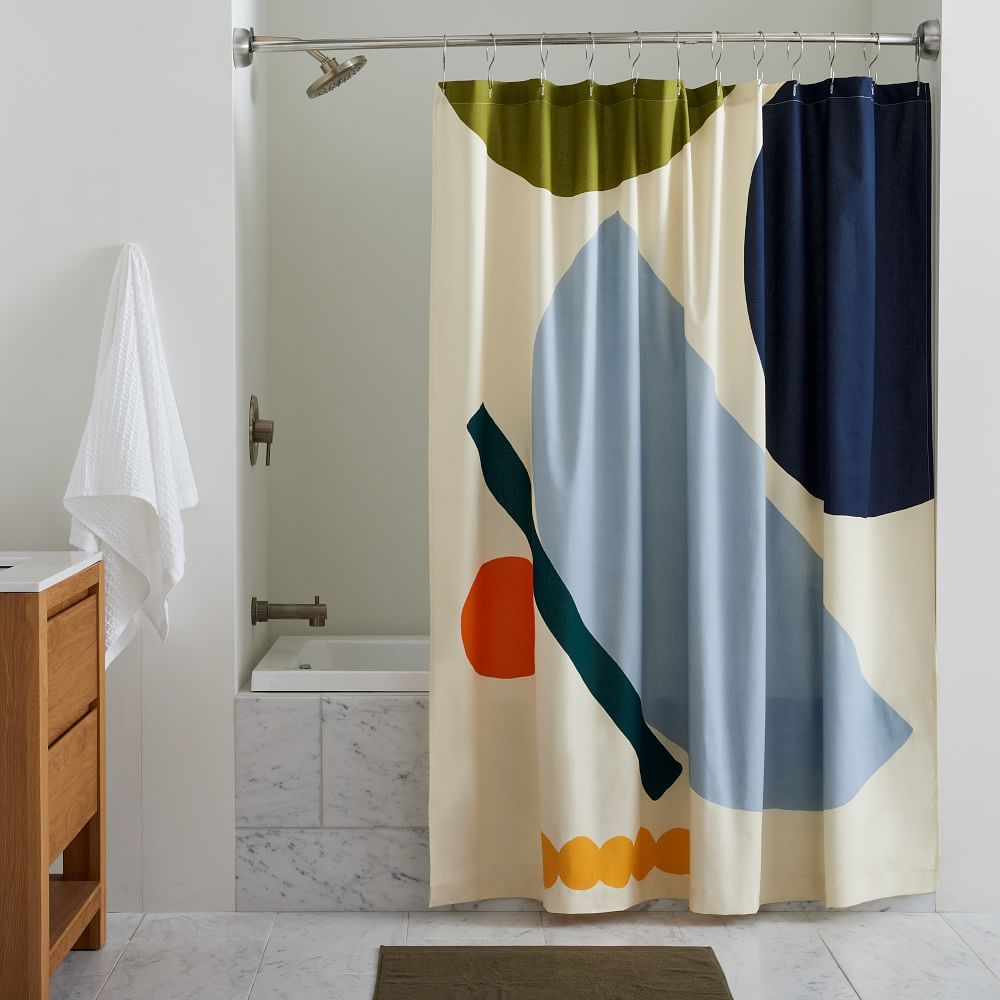 Image Source: housebeautiful.com
Use a shower curtain that matches the other accessories to spruce up your bathroom. These prevent water from spreading all over your bathroom floor. It keeps your bathroom dry and clean and prevents water damage. If you have kids, you should get a waterproof shower curtain, so they won't destroy it by spilling water every time they bathe. 
9) Trash Can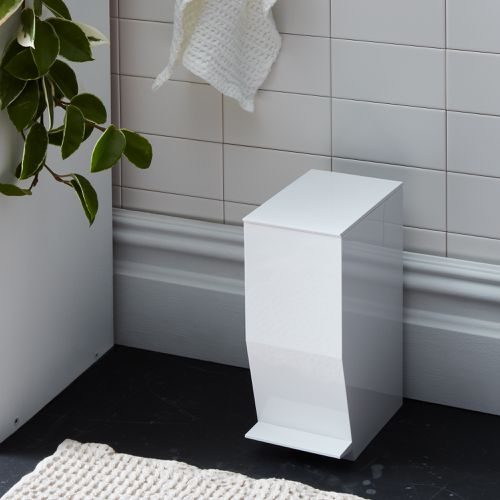 Image Source: food52.com
The last thing you want is to wander around the house deep in the night to throw something away because you need an easy-to-access trash can. When cleaning up, you need somewhere to put your trash and a dirty sponge or rag. The best trash cans should be small enough to fit in the corner of the bathroom.
10) Bath Mat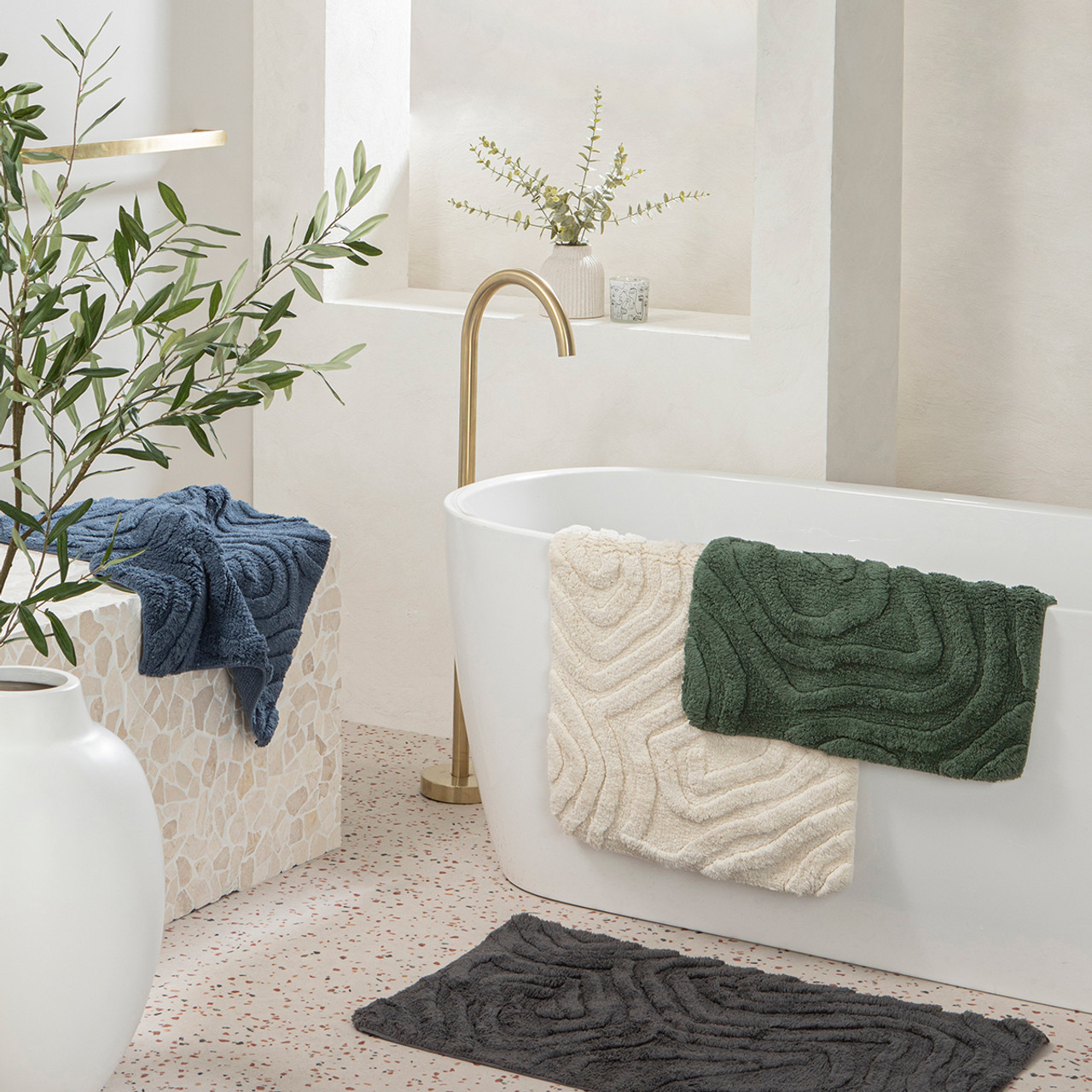 Image Source: pillowtalk.com
Bath mats keep your floor clean and add style and personality. Besides keeping your feet warm and dry, they prevent slipping on bathroom floors. Get a bath mat with a pattern or color scheme matching your bathroom decor to make your space more inviting and comfortable.
11) Soaps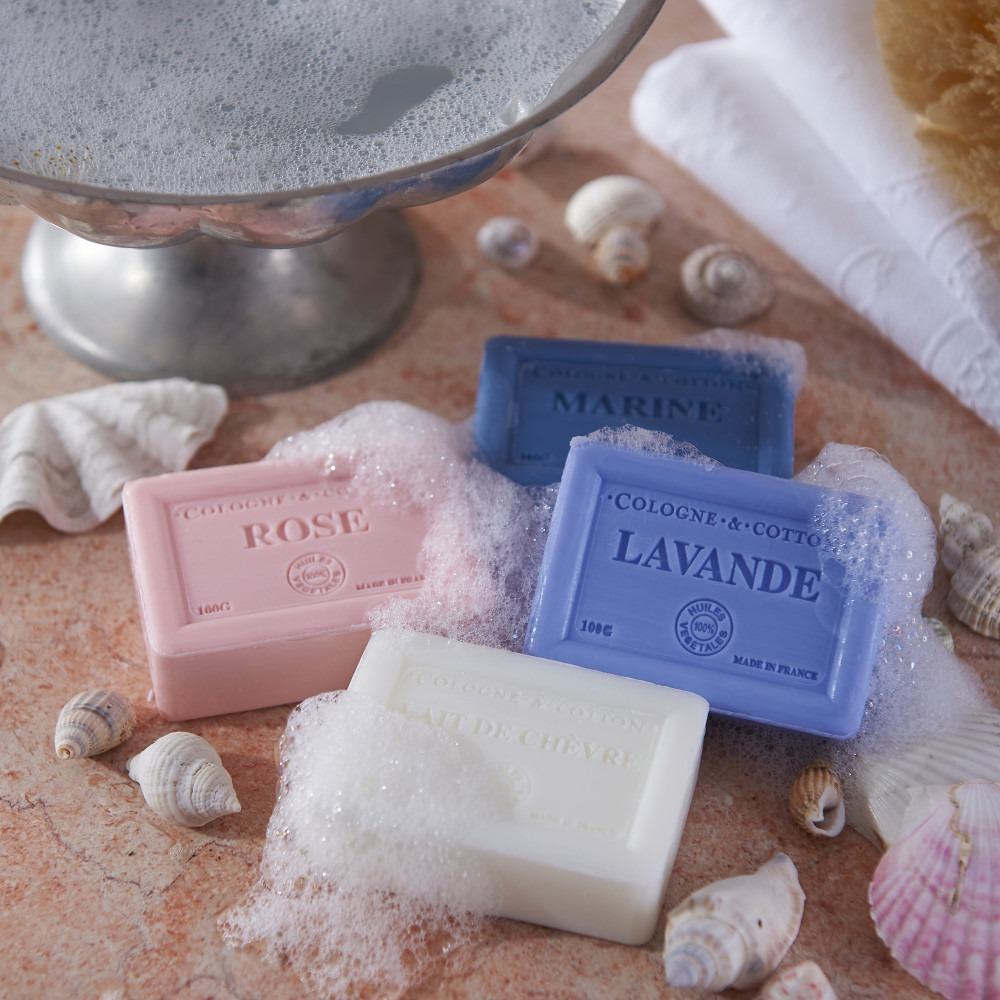 Image Source: cologneandcotton.com
Soap is one of the most common items on the bathroom essentials checklist and comes in different forms: liquid and bar are the most common. When shopping for soap, look for one with the best ingredients for your skin type.
12) Soap Dispenser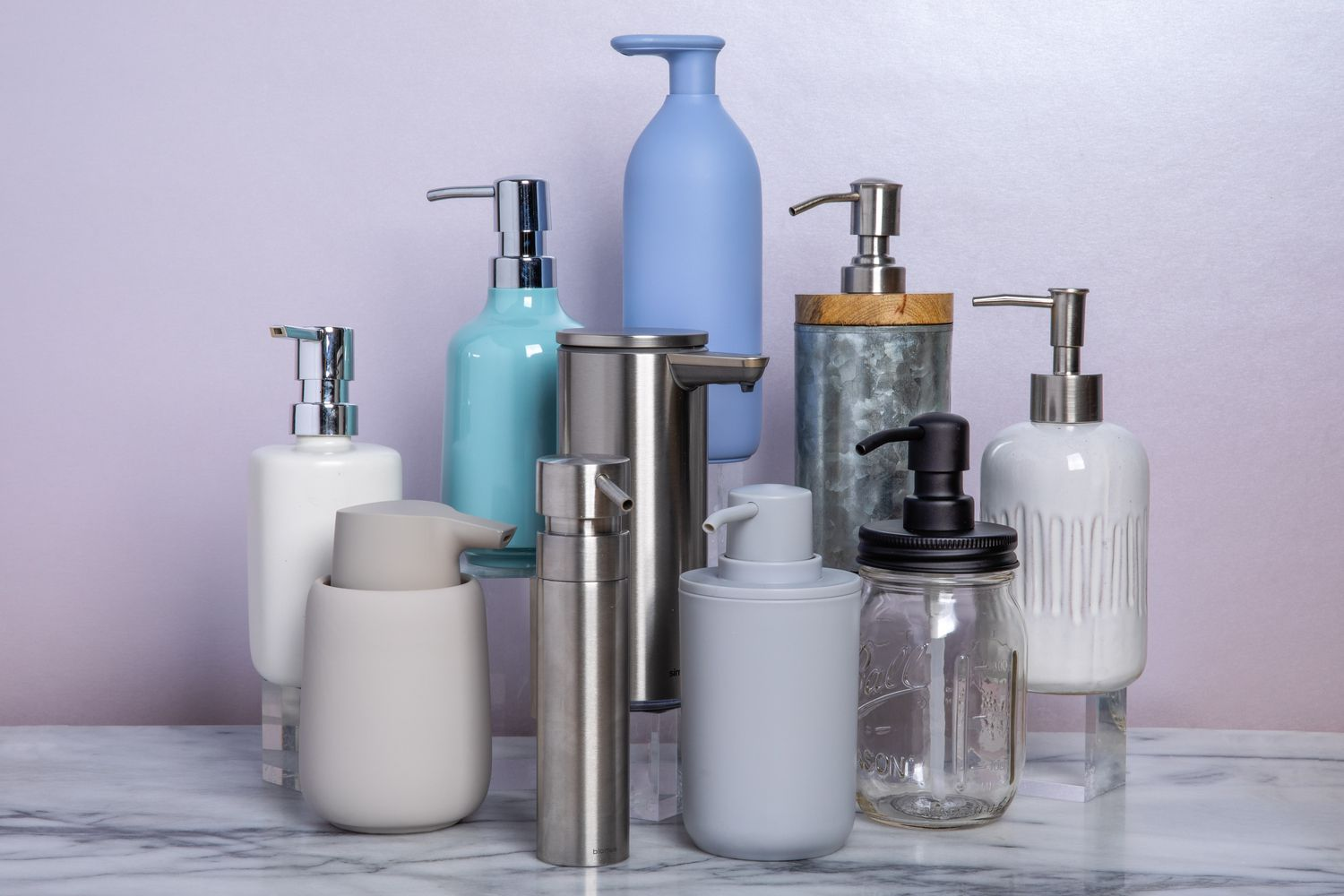 Image Source: thespruce.com
A soap dispenser keeps the sink free of clutter and makes it easy for everyone who uses the bathroom to wash their hands. They keep the hand soap from getting dirty or covered in germs, which can spread disease. A suitable hand soap dispenser should have an easy-to-use pump.
13) Towel Rings And Hooks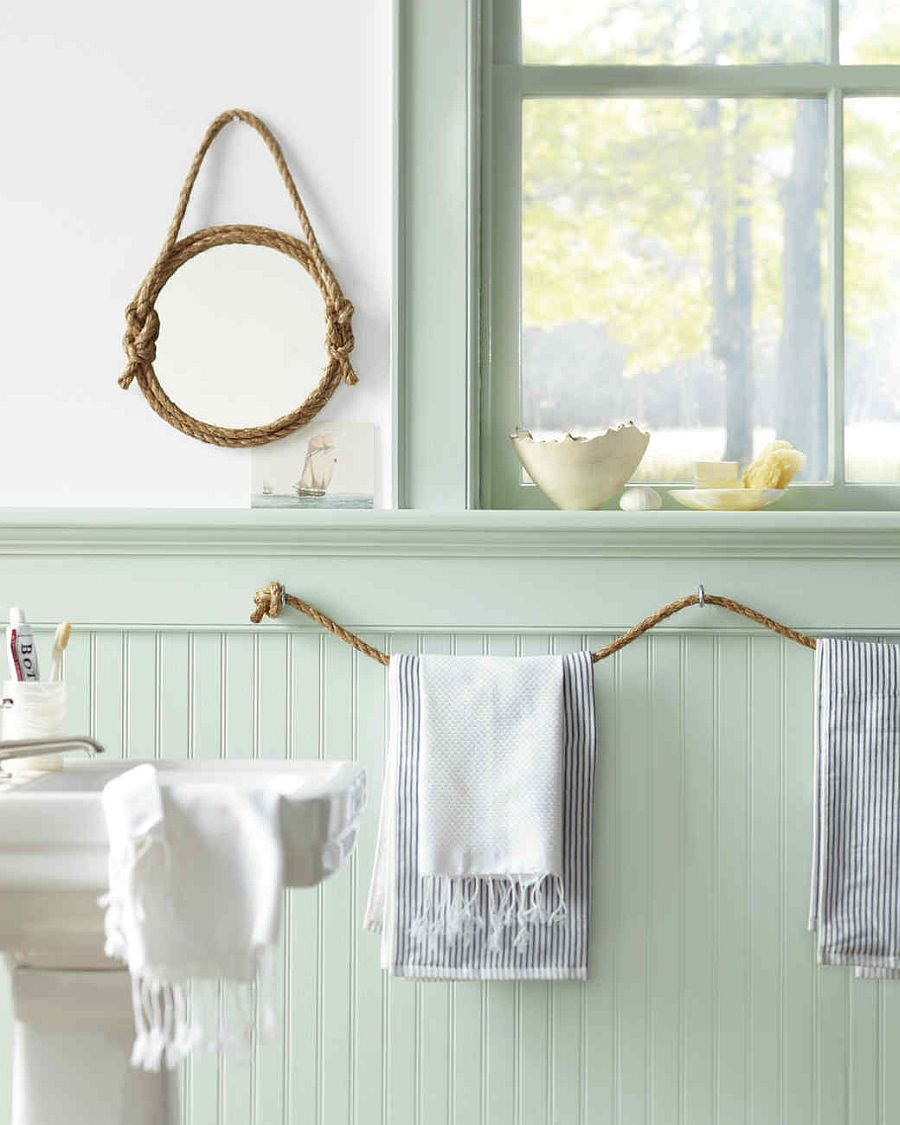 Image Source: decoist.com
These accessories hang towels, bathrobes, and other clothing items when not in use. The best towel bar models are made of brass or stainless steel, as they are corrosion resistant. They should be easy to install, with screws that fit the holes in your wall. Some models include mounting hardware; others require you to buy it separately.
14) Artwork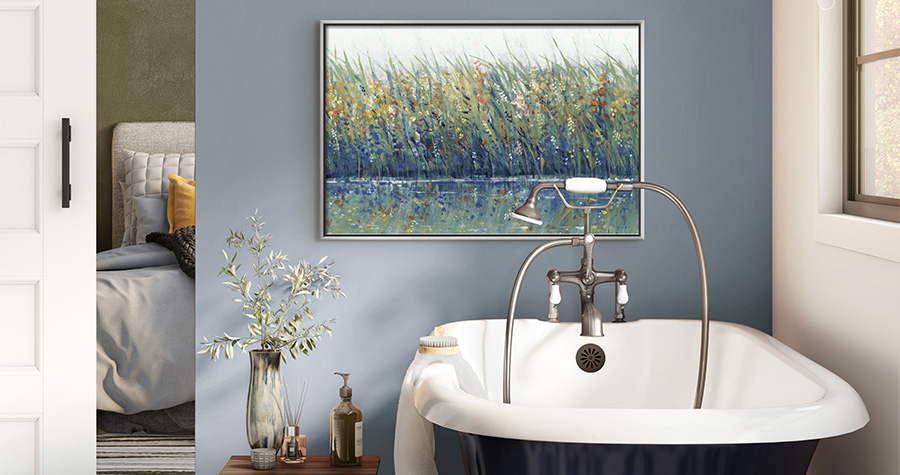 Image Source: art.com
You may need more wall space for big art pieces, but even a miniature painting or print adds color and life to your bathroom. An excellent selection of artwork also helps hide imperfections in the walls or ceiling.
The bathroom is the one place in your home where you can pamper yourself and enjoy a few minutes of relaxation, so you should choose the accessories and essentials that match your personality and style.
15) Soap Dish
Image Source: food52.com
The soap dish is a vital part of the bathroom accessory set. Getting more than one soap dish is a good idea to avoid mixing different bar soaps made of other ingredients.
There are soap dishes that are built into shower walls and others that are standalone. If you want to avoid feeling stuck with the bar soap once you are done, a soap dish is all you need.
16) Shower Squeegee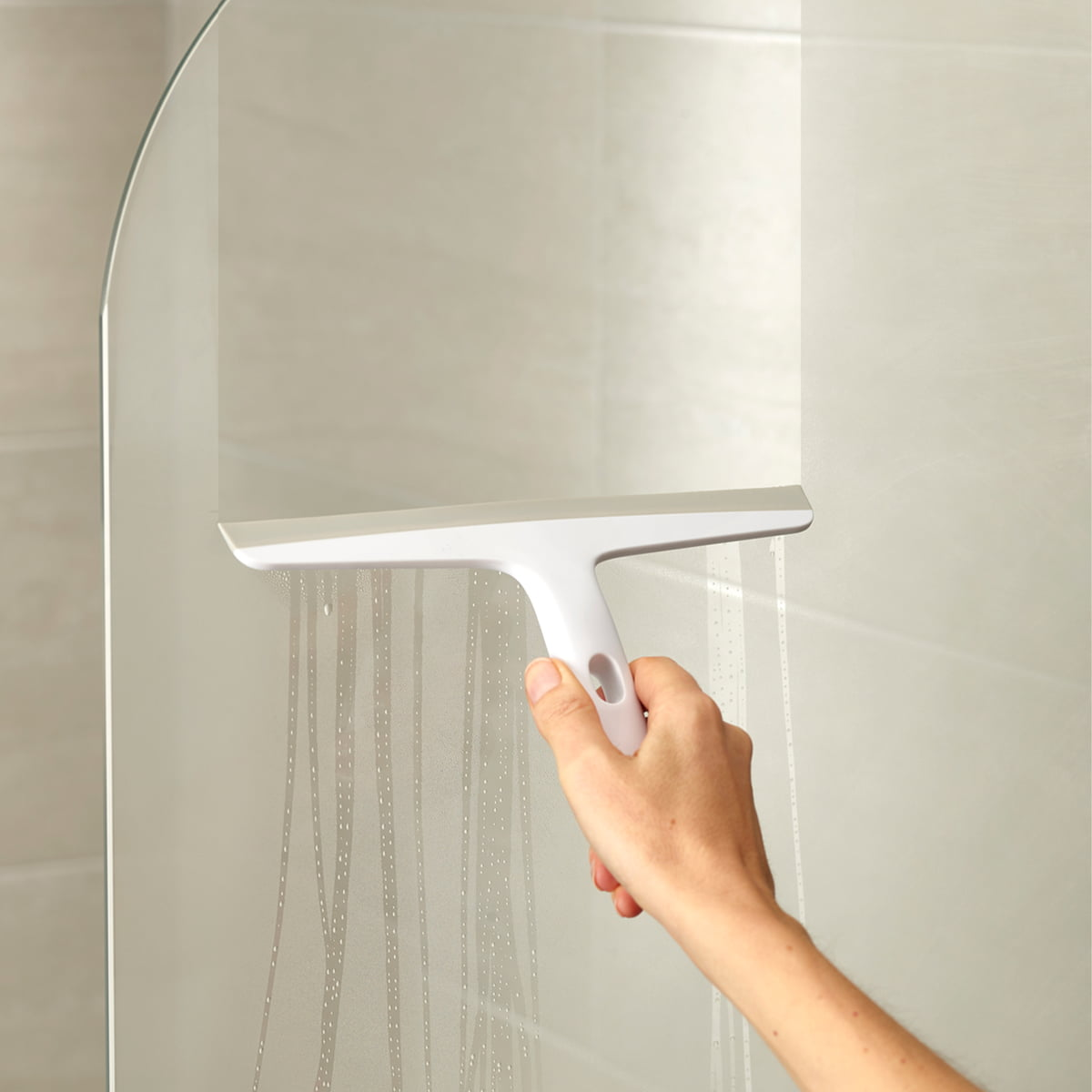 Image Source: connox.com
When foam splashes all over the bathroom, they dry on walls, and you need to clean them off often. A squeegee is a perfect pick to make the process fun and effective. The squeegee works well for tiles, glass doors, and windows.
17) Wallpaper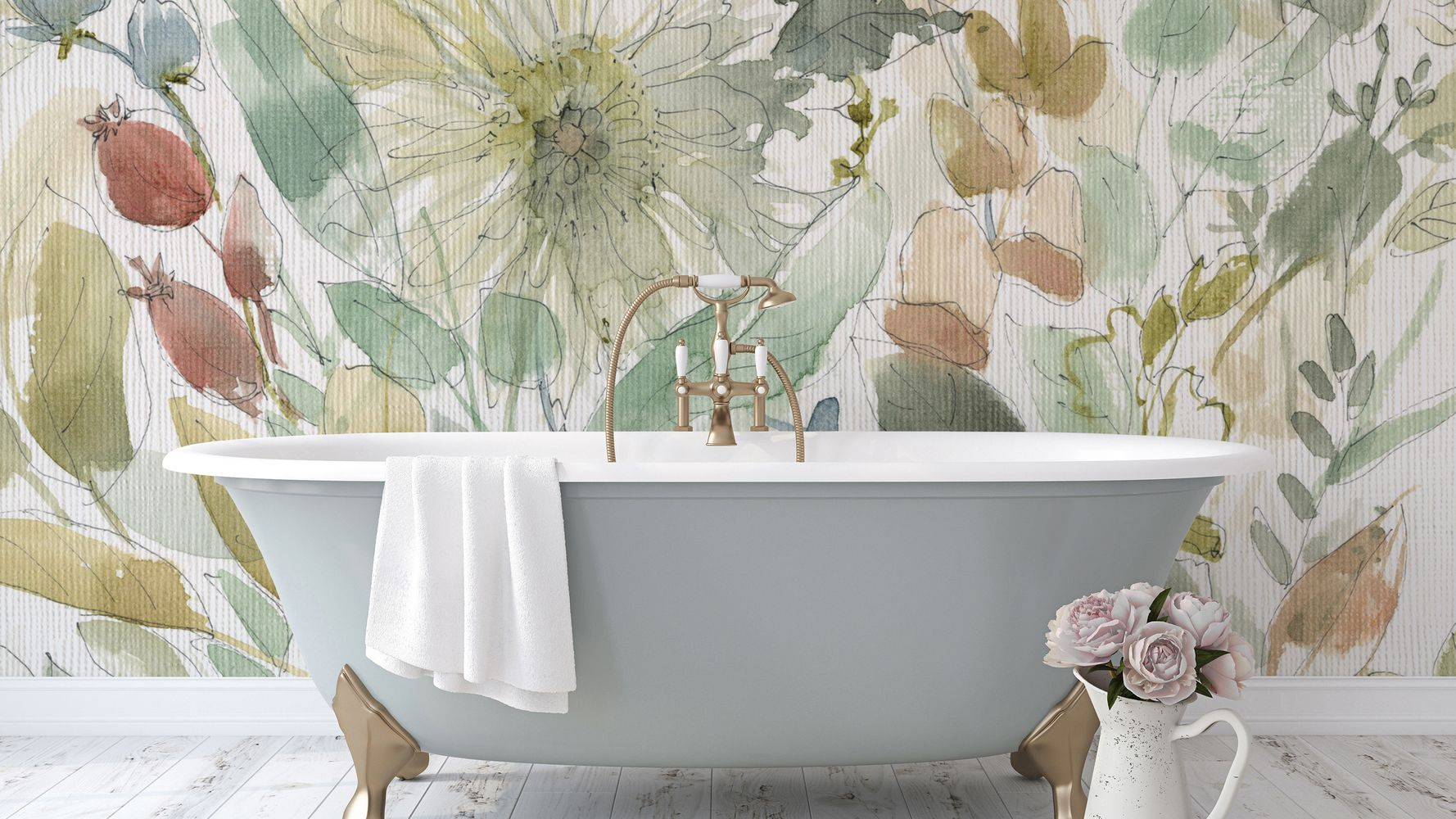 Image Source: huffingtonpost.co.uk
The suitable wallpaper can change your mood in the shower and relax your showers. Whenever you do a bathroom remodel, wallpaper can be one of the things that will radically change your bathroom.
There are waterproof wallpapers that protect your walls from all the moisture in the bathroom. Wallpapers are easy to install, and you can change them often.
18) Toilet Brush Holder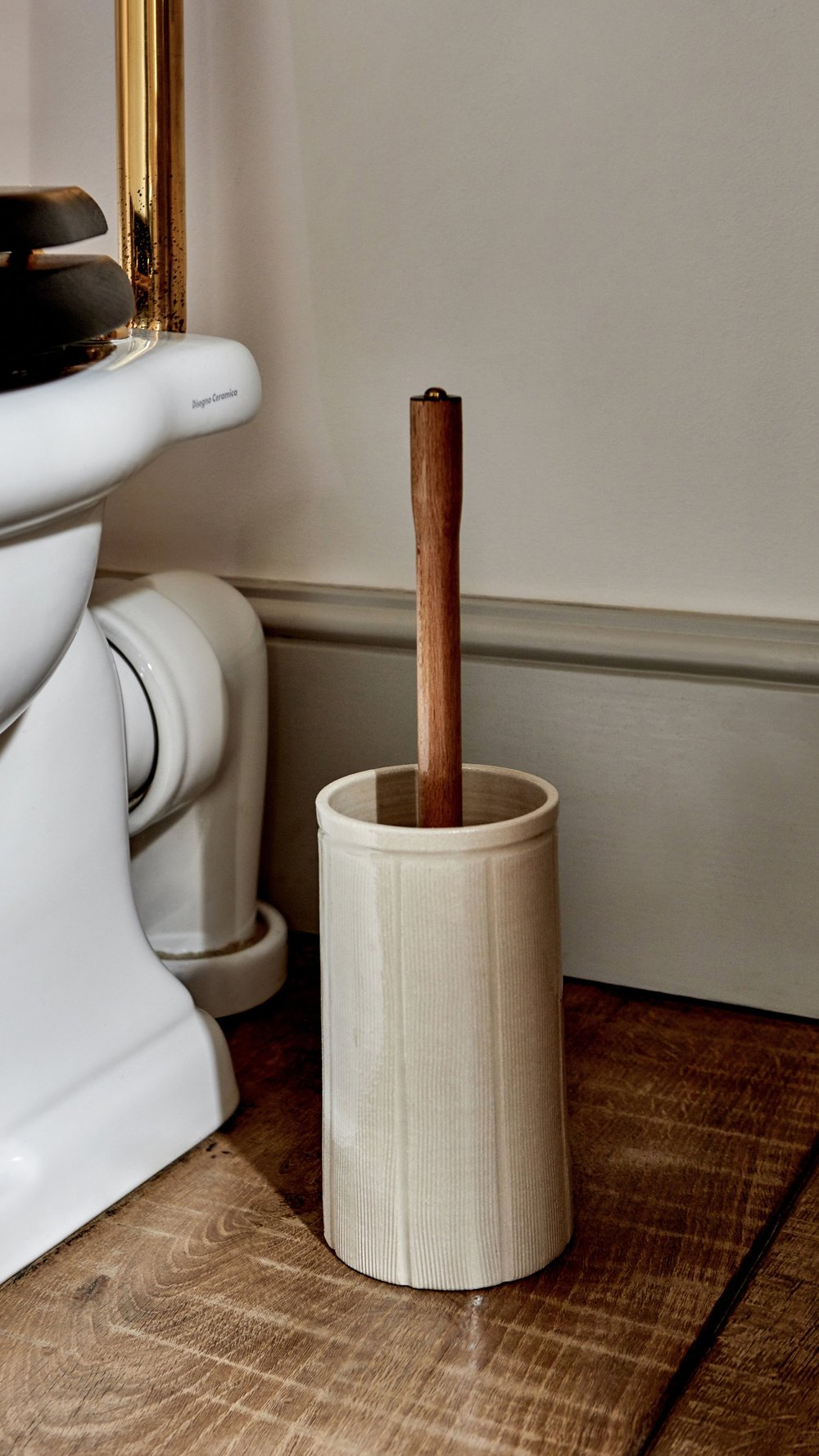 Image Source: marklewisinteriordesign.com
It is best to have the brush dry and clean always; a brush holder will get the job done.
19) Bathroom Sink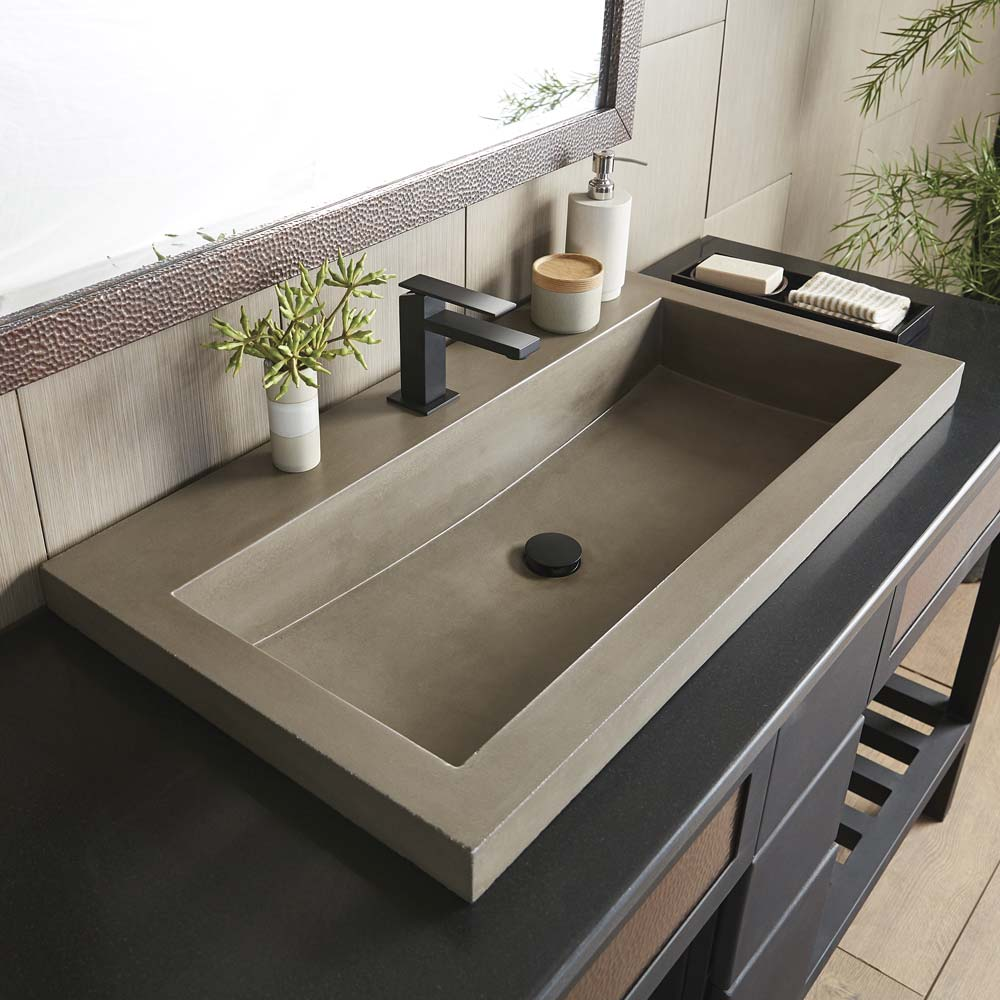 Image Source: nativetrailshome.com
When remodeling a bathroom, one of the most important things to include is the bathroom sink if you have space. A sink is where so much happens; it is best to couple the sink with a mirror.
20) Air Freshener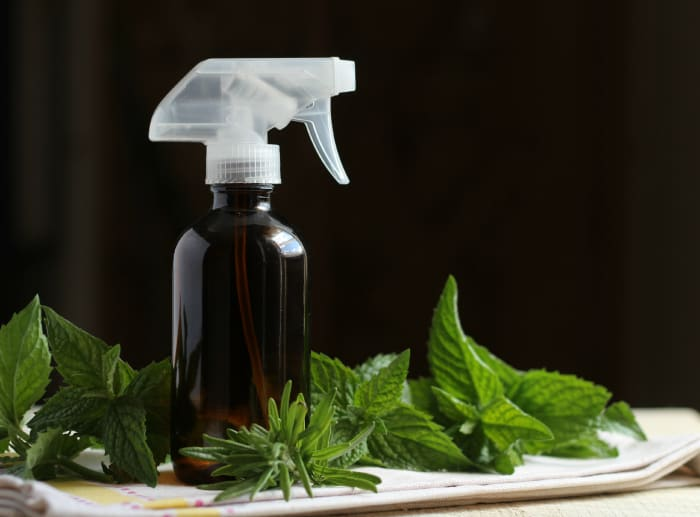 Image Source: theprairiehomestead.com
Every bathroom deserves a fresh and welcoming aroma. There are many ways to achieve this, from odor absorbents to air freshening sprays. An automatic air freshener is a convenient pick to keep the bathroom fresh always.
21) Grab Rails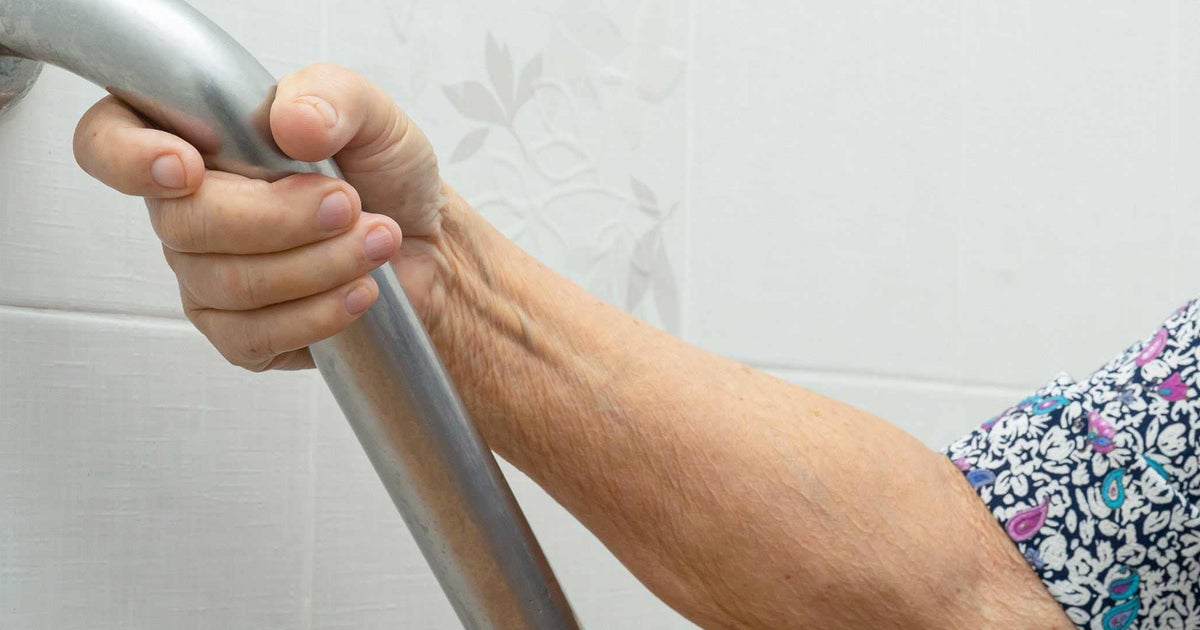 Image Source: healthcarepro.co.uk
Since water and soap are involved, the bathroom grab rails can keep you from falling when you need to maintain your balance. Having one in your guest bathroom is excellent in case you have a senior member of the family over.
22) Robe Hook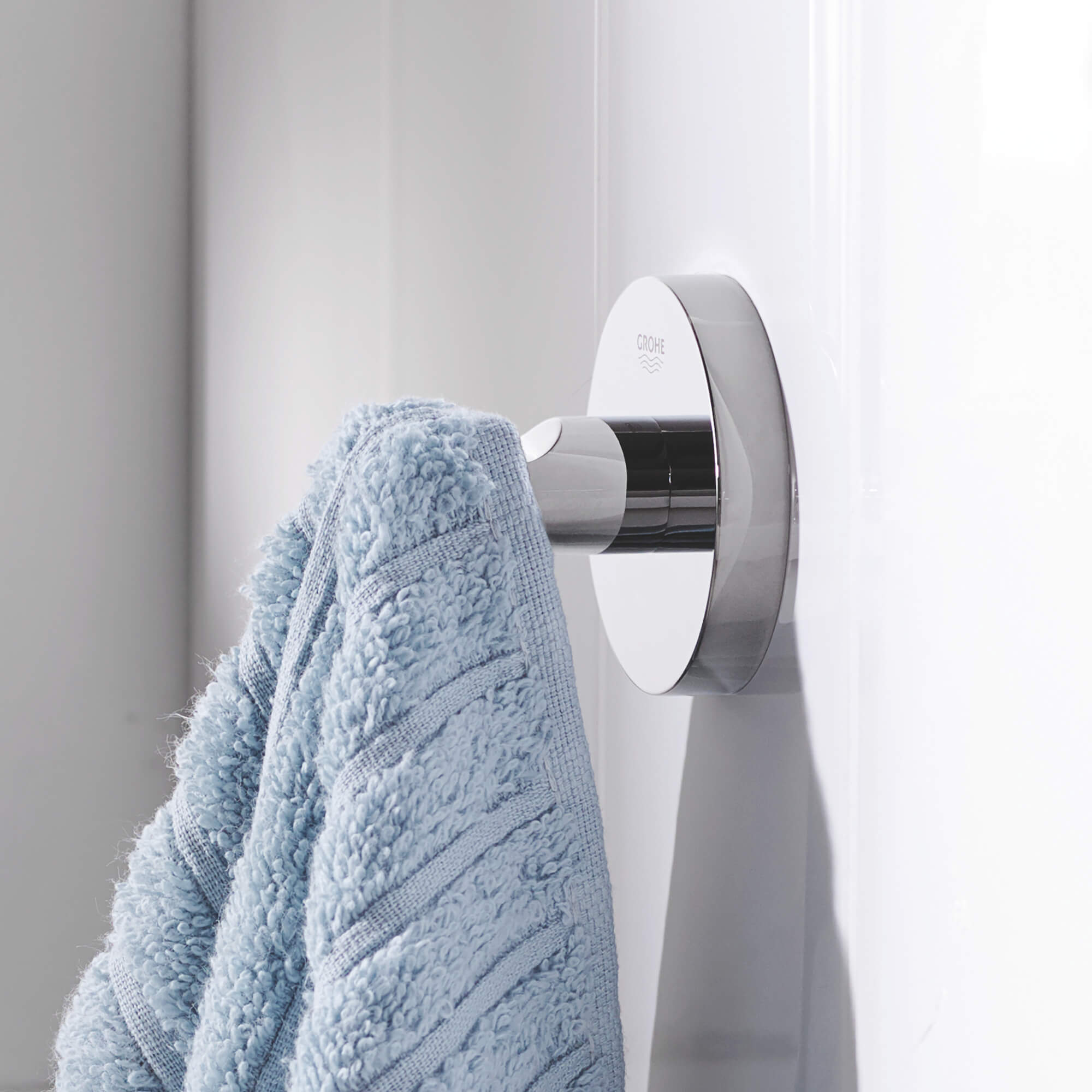 Image Source: grohe.us
The robe hook is a great accessory to add to the bathroom.
23) Bathroom Extractor Fans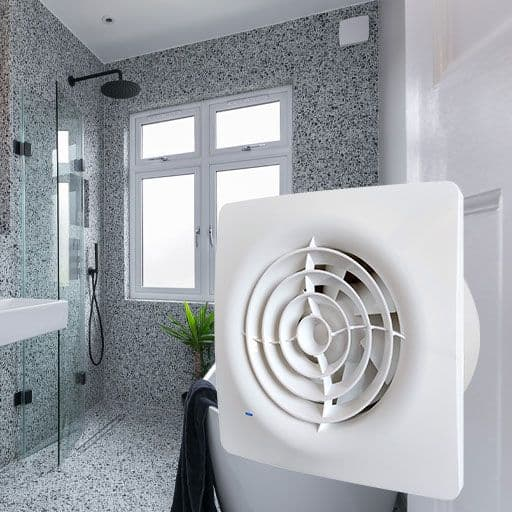 Image Source: extractorfanworld.co.uk
The air in the bathroom can be a bit humid, especially when taking a hot shower. A bathroom extractor fan extracts moisture and keeps the air in the toilet flowing.
24) Bathroom Lighting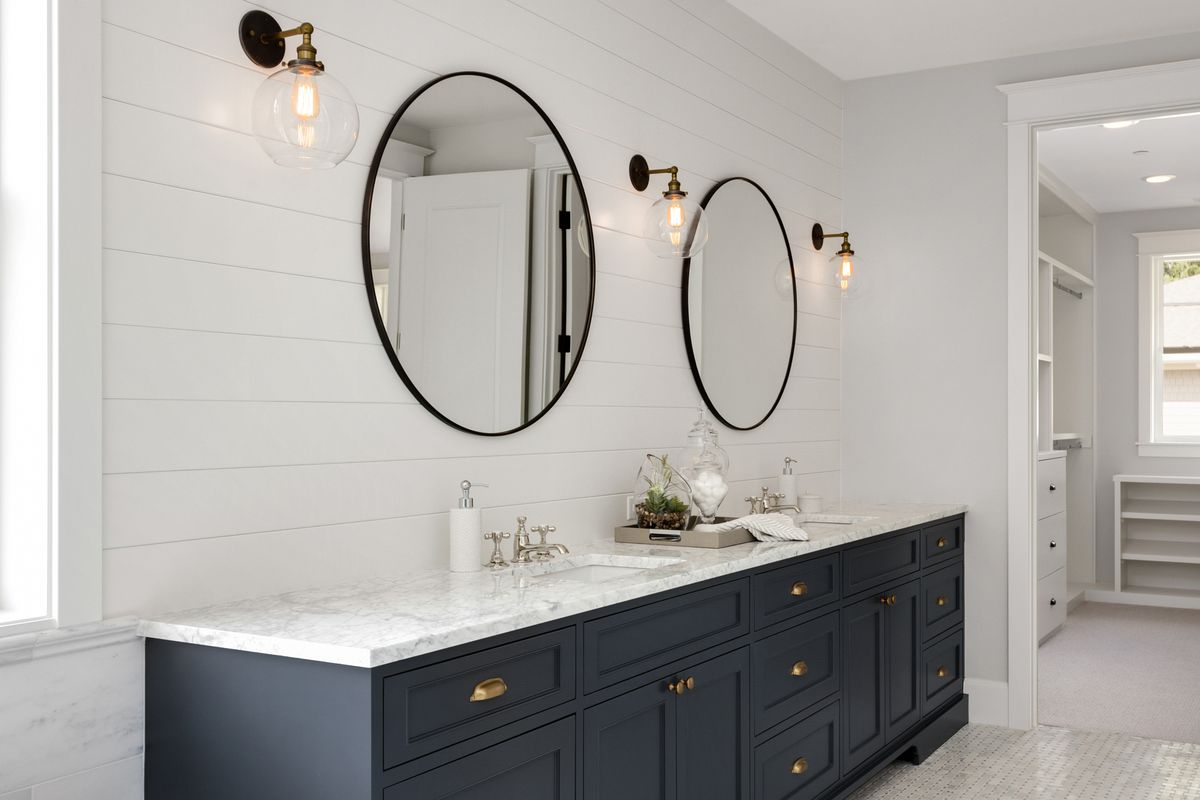 Image Source: claxy.com
Adding the right ambiance to your bathroom will positively affect your mood for the days to come. One of the most important interior design decisions is lighting.
25) Essential Oil Diffuser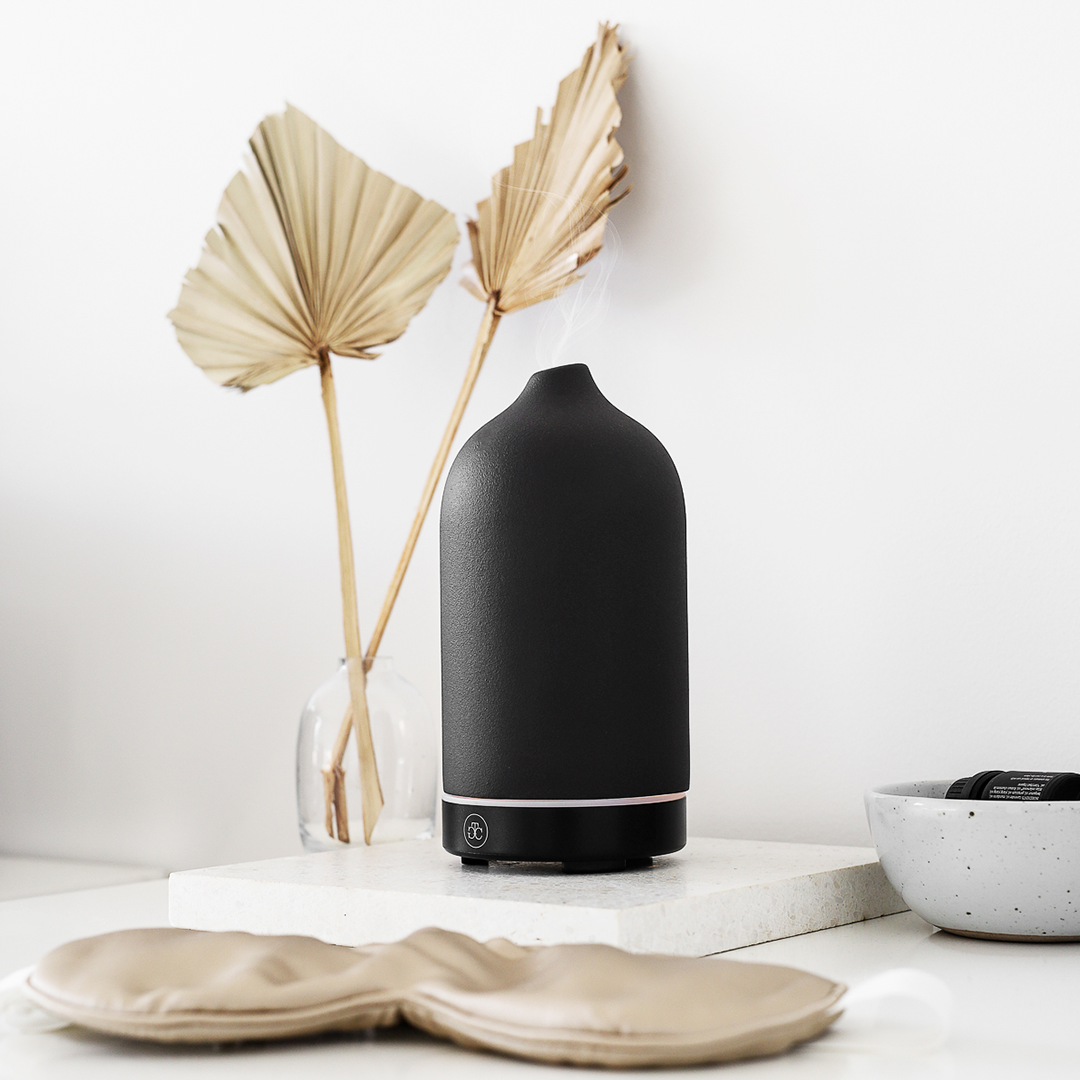 Image Source: marlospa.com.au
Aromatic vapor for your bathroom makes the atmosphere better and more refreshing. Furthermore, oils are beneficial for your body. The best place to have the essential oil diffuser is in your master bathroom because others might react differently to the essential oil.
26) Shower Mist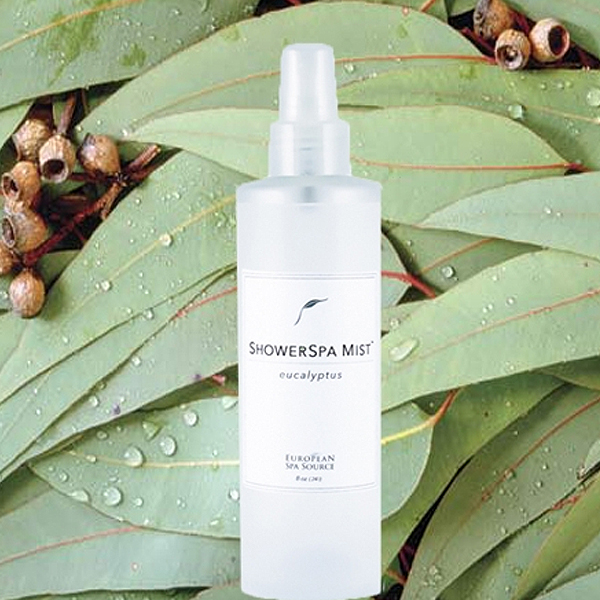 Image Source: altitudespa.ca
You can turn your shower into a spa-like oasis with a shower mist. A scented shower mist makes it more exciting.
27) Slippers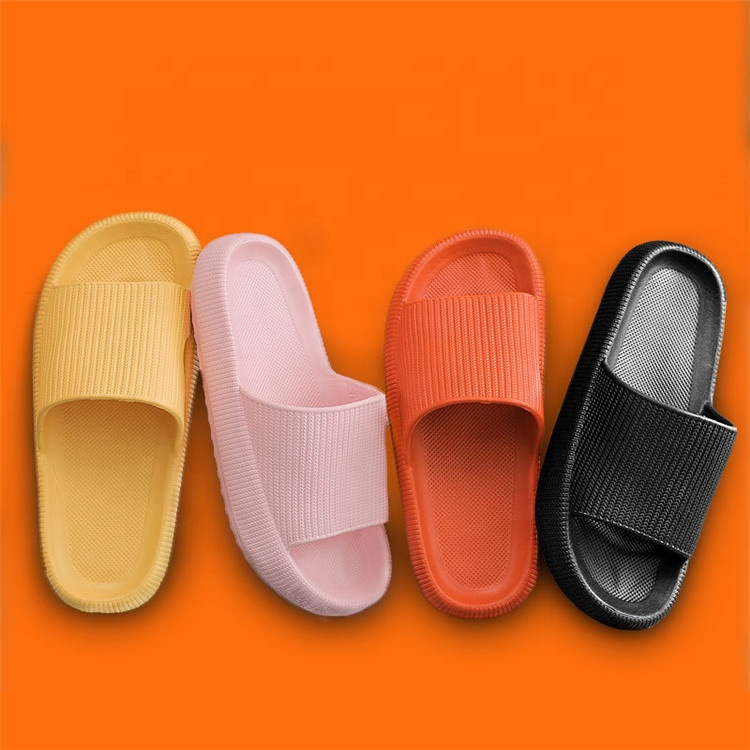 Image Source: call4care.uk
Bathroom slippers come in handy to keep your feet safe from microorganisms or a cold floor. The feet have a significant effect on body temperature.
28) Bathroom Plants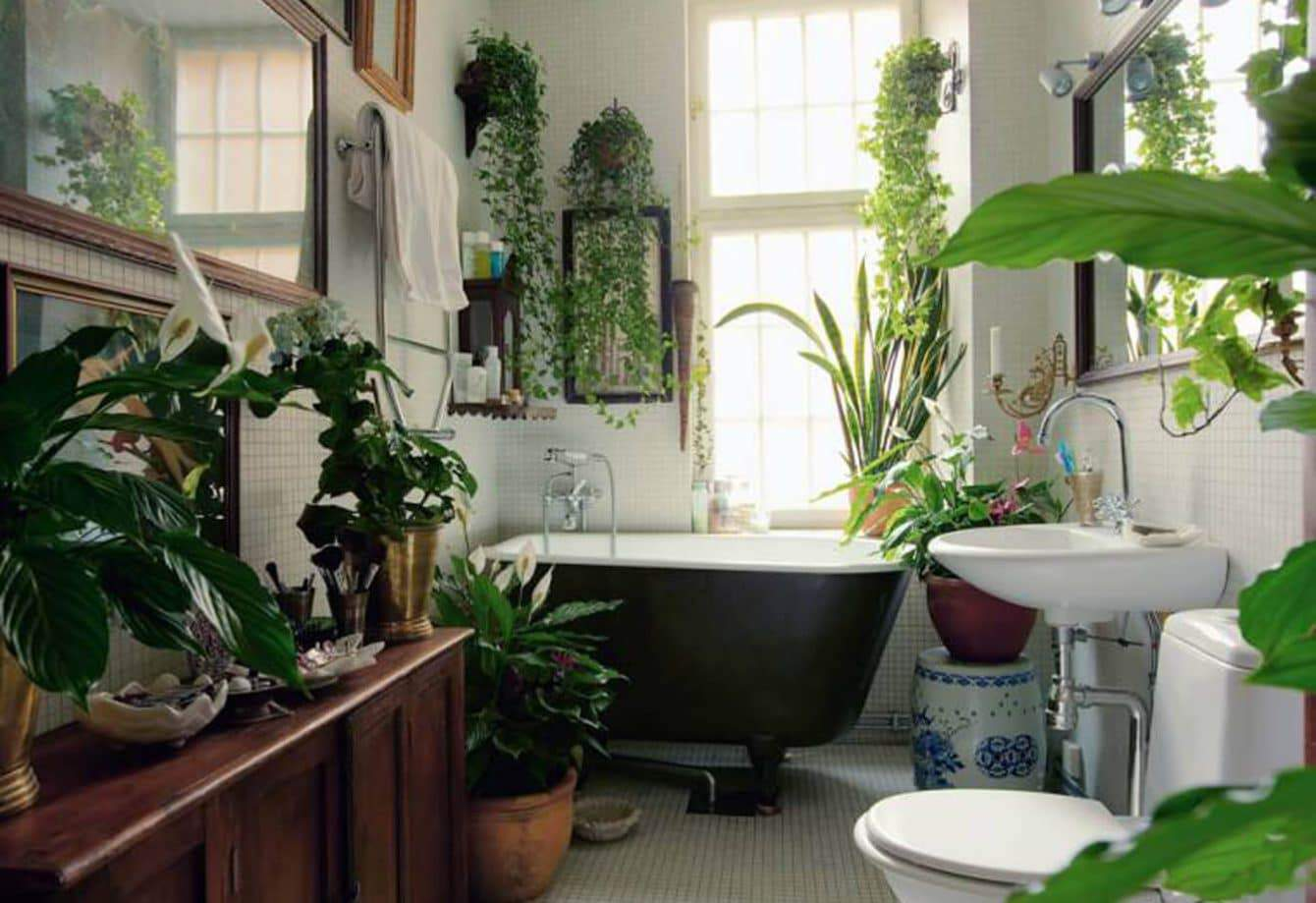 Image Source: hortzone.com
Hanging plants or having them set up in the bathroom will add to the ambiance and make your bathroom look relaxing.
29) Pumice Stone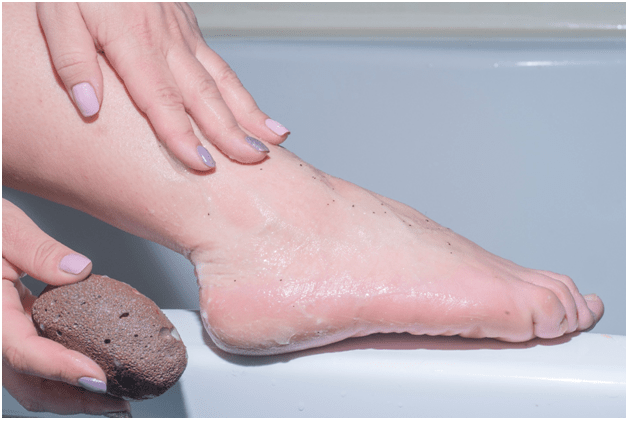 Image Source: womensbeautyoffers.com
To keep your feet clean, the pumice stone will get the job done.
30) Bath Brush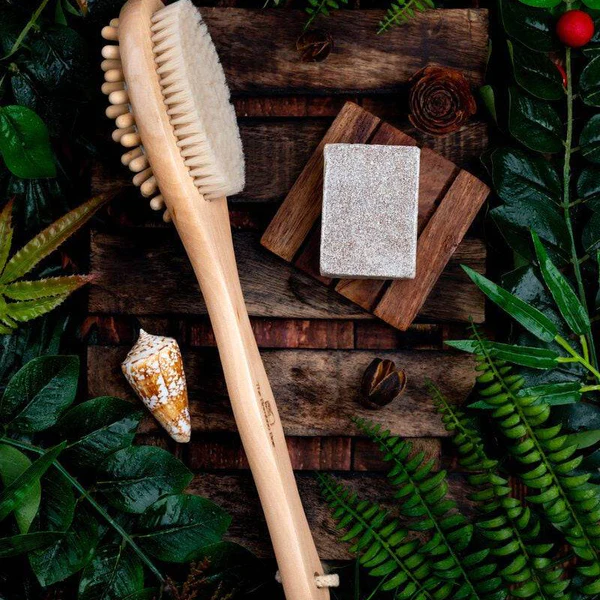 Image Source: brownliving.in
Sometimes you must scrub your back; the bath brush is all you need. The bath brush works great to exfoliate your skin and eliminate all the dirt.
31) Body Wash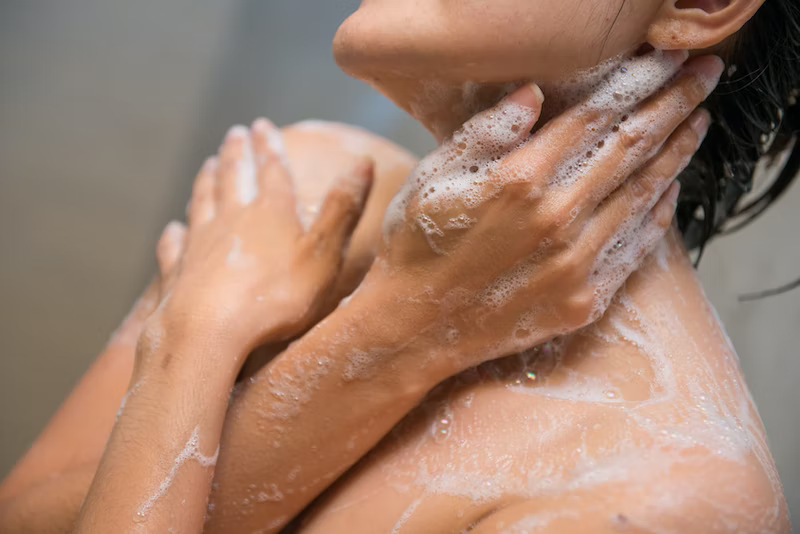 Image Source: bustle.com
The body wash interacts directly with your skin; getting the right one for your bathroom will make or break your shower moments.
32) Bathroom Chest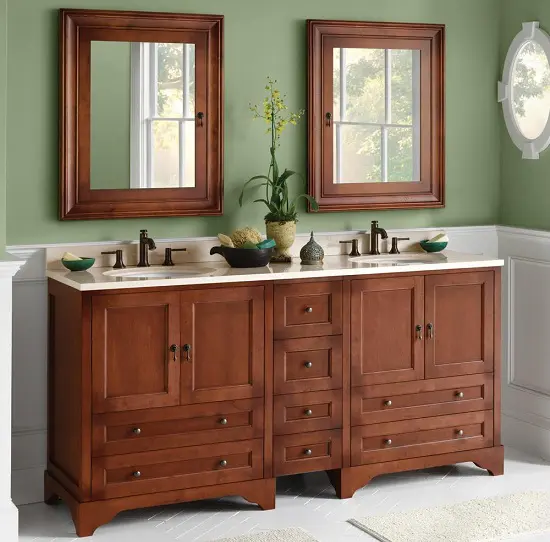 Image Source: stylesatlife.com
A chest keeps most bathroom accessories like dental floss, medicine, and extra brushes. Instead of having a separate medicine cabinet, you can have a section in the chest set aside for meds.
33) Storage Baskets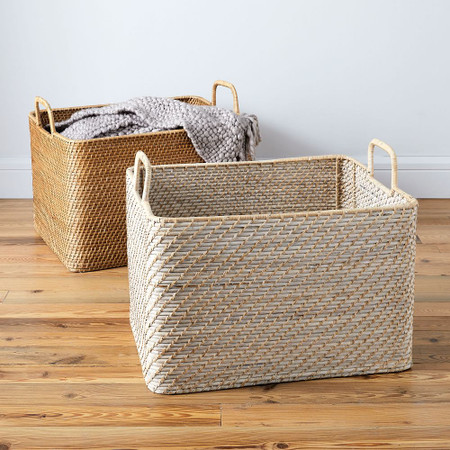 Image Source: westelm.com
Storage baskets or hampers are great for keeping the extra supplies in the bathroom. Be it liquid soap, toilet paper, toilet brushes, extra soaps, cleaning supplies, and other accessories.
34) Window Coverings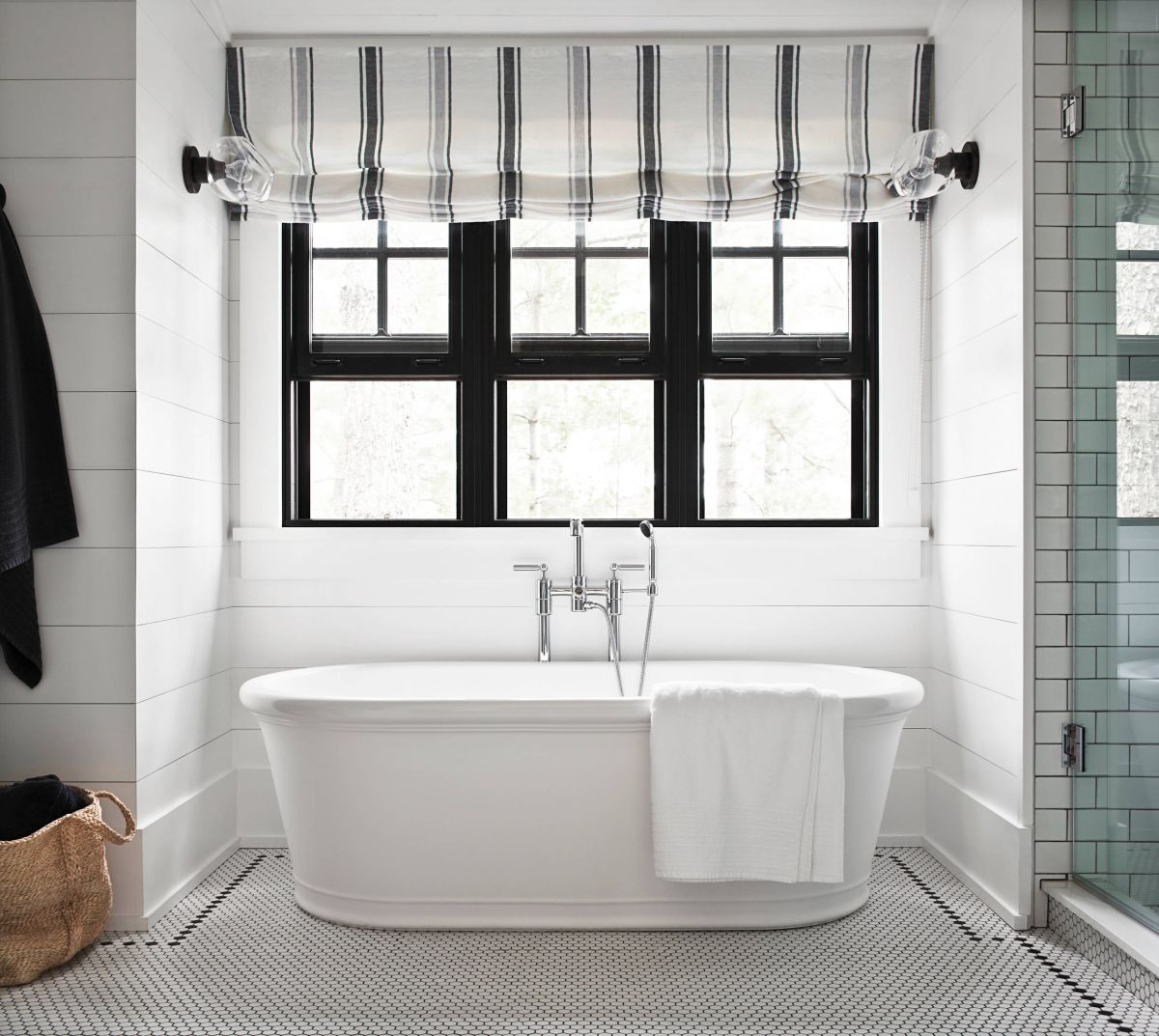 Image Source: homedit.com
If your bathroom has a large window, you will find PVC shutters, cellular honeycomb shades, vinyl roller blinds, and more. It is better if the coverings are waterproof.
35) Toilet Plunger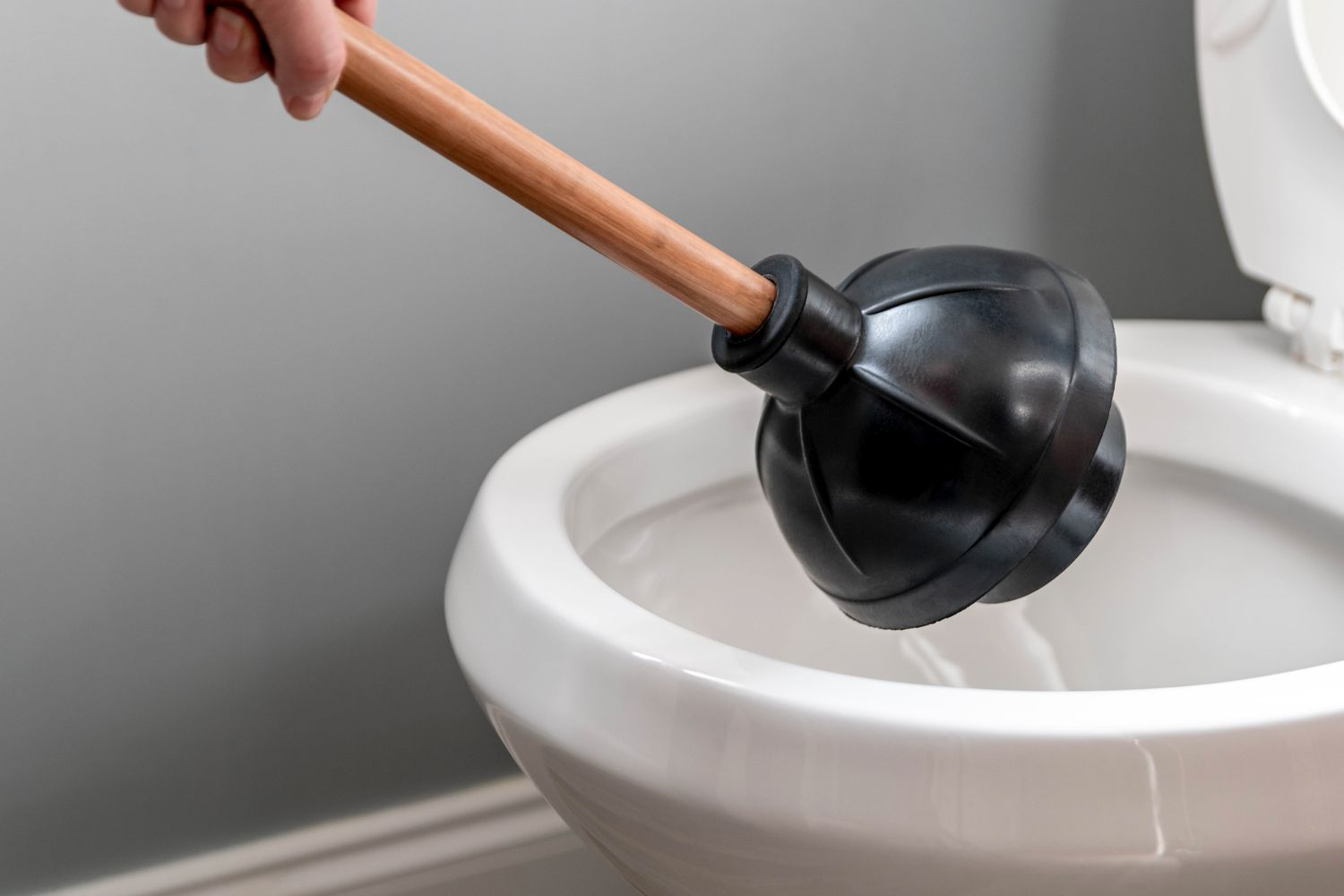 Image Source: thespruce.com
When the toilet clogs, you better have a plunger.
36) Tumbler Holder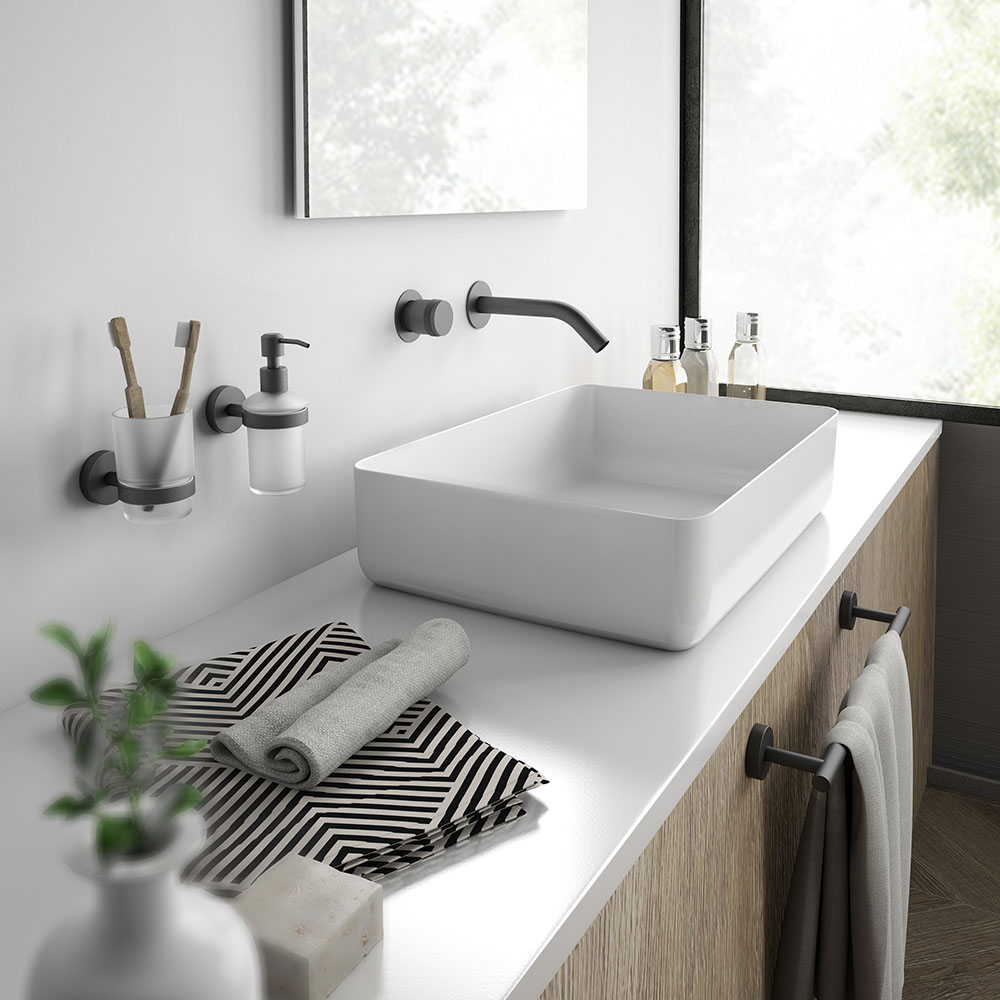 Image Source: originsliving.uk
The tumbler holder is great if you are keeping toothbrushes in a tumbler. There are double tumble holders available too.
Frequently Asked Questions About Bathroom Accessories
a) What accessories should be in the bathroom?
The bathroom can have a lot of accessories. However, primary accessories include soaps, tissues, cleaning supplies, towels, and more. On the other hand, you can get supplements to improve the bathroom environment, like plants, scents, and more.
b) How do I accessorize a new bathroom?
Accessorizing a bathroom after a remodel is a great chance to make a change. Try to avoid having items from the old bathroom. Otherwise, you will not feel the difference between a new and your old bathroom.
c) What is the essential thing in the bathroom?
The essential thing in the bathroom is your health. A few things work hand in hand to make the bathroom safe. For instance, you need good lighting, a properly sloped floor, aeration, and more.
d) What should you stock in my guest bathroom?
Consider that your guests will often be different. Apart from having primary bathroom supplies like toilet paper and towels, getting supplies that fit the personal preference of your guest is a good idea.
Final Thoughts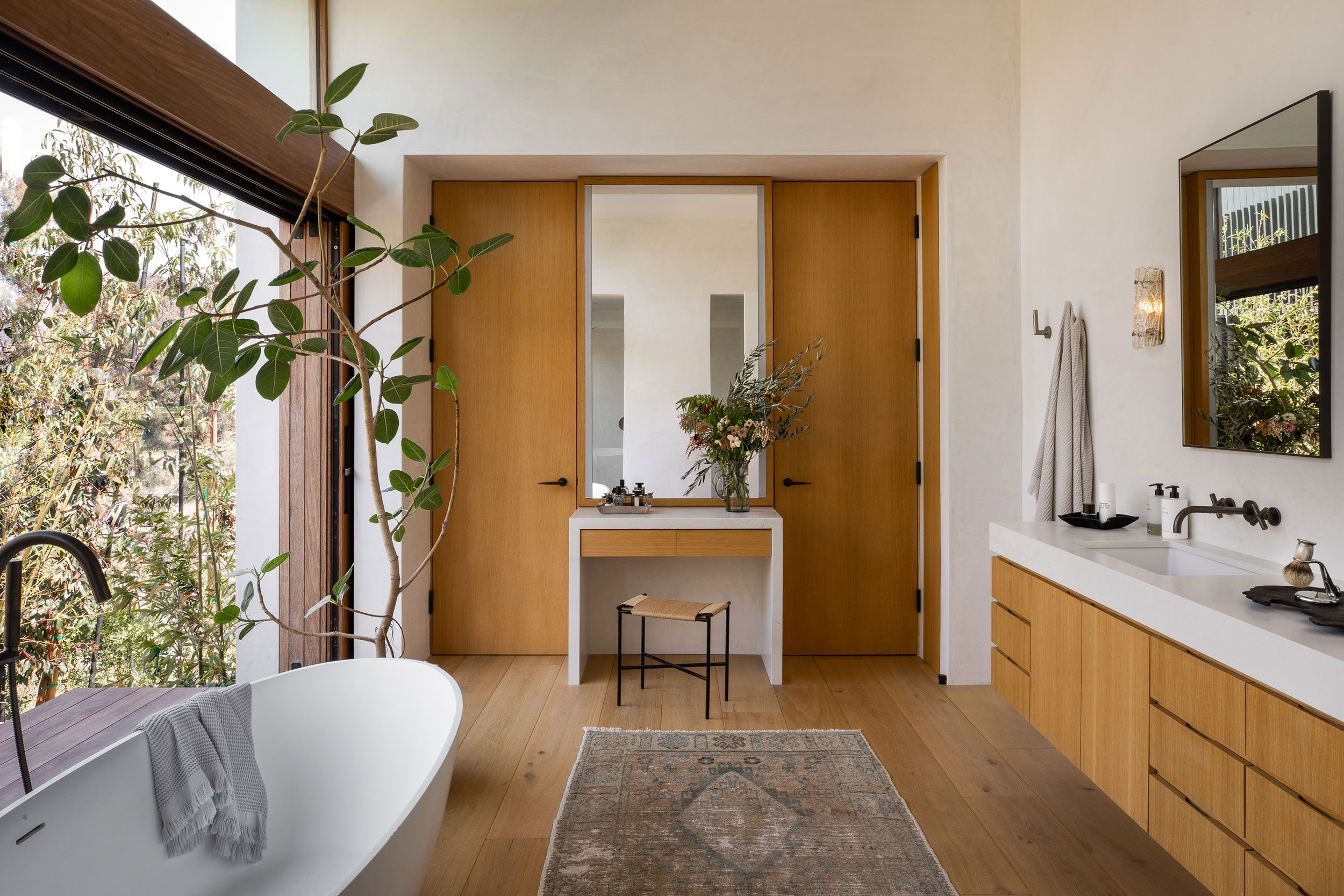 Image Source: elledecor.com
The bathroom is an essential part of a home. The best way to achieve a good bathroom is to be mindful when accessorizing; getting the best accessories and bright decorative accents is the way to go. A good bathroom will make a better mood in the house.
Featured Image Source: realhomes.com