On May 1, 2020, Elon Musk, CEO of SpaceX and Tesla, shocked the internet with a tweet announcing that he would sell his mansions worth millions of dollars each and nearly all of his personal belongings. So, it makes sense to wonder, "where does Elon Musk live now"?
Elon Musk says he lives in a very little Boca Chica, South Texas, three-bedroom home with a $45,000 price tag. In a tweet from November, Musk said that he had been living in a house in South Texas and that he found smaller houses to be warmer and more inviting.
The Tesla entrepreneur followed through on his post and unloaded his entire real estate holdings valued at over $100 million. Read on to learn more about Musk's current property as well as his luxurious past residences.
Who Is Elon Musk?
Elon Reeve Musk was born to white South African parents on June 28, 1971. He grew up in Pretoria, Transvaal, South Africa. Later he moved to Canada at 17 and acquired Canadian citizenship through his Canadian-born mother, where he stayed for a while before moving to the US. Musk studied economics and physics at the University of Pennsylvania.
Later, he began his career as a successful tech entrepreneur with great accomplishments such as Zip2 and X.com, which merged with a company that became PayPal.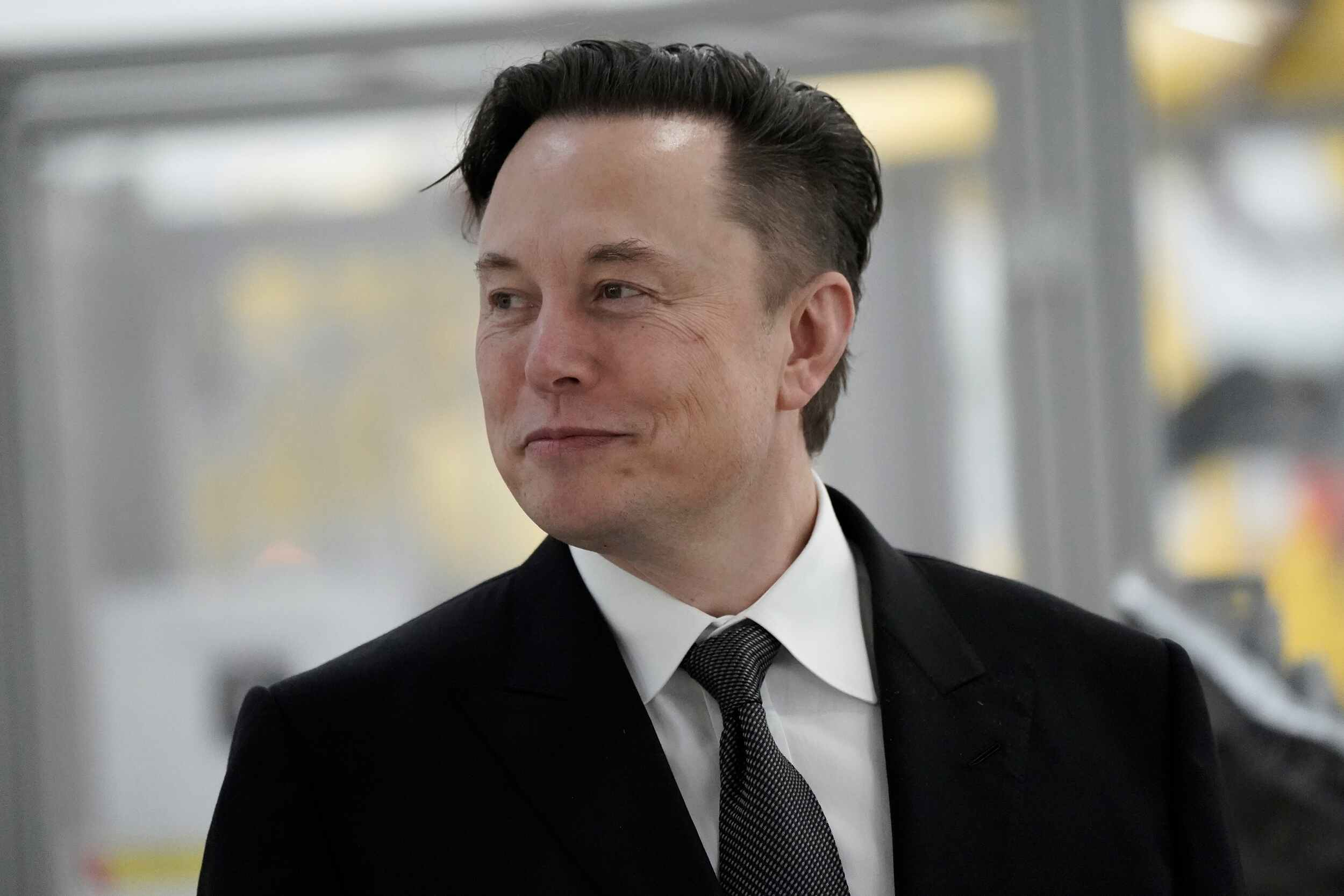 Image Source: nbcnews.com
He is the CEO, product architect, and angel investor of Tesla Incorporation; CEO, Chief engineer, and founder of SpaceX; Co-founder of OpenAL and Neuralink; founder of The Boring Company and has recently made a deal to buy Twitter.
According to Forbes and Bloomberg Billionaires index, Elon Reeve Musk is the wealthiest man in the world, with a network estimate of $215.1 billion as of June 2022.
Where Does Elon Musk Live?
Two years ago, in May 2020, Elon Musk tweeted that he would sell all his physical possessions. He also stated in his tweet that he would not own a house to focus on his mission of getting to Mars. Previously, Elon Musk and limited-liability companies linked to him had acquired six houses on two streets in the mid and lower Los Angeles suburbs of Bel-Air.
A month after his tweet, he listed four of his mansions in Los Angeles worth $137 million. His real estate portfolio holds a $30 million mansion in Los Angeles, Gene Wilder's old house, and a 100-year-old historic mansion on San Francisco Peninsula. Initially, he would sell almost all physical possessions, excluding the Bay area's property.
However, he later put the property on sale. As a result, Elon Musk succeeded in offloading his seven houses, which were roughly worth $127 million, and he closed his last sale in November 2021. According to the wall street journal, he gained a profit of $ 25 million from his seven house sales with mortgages remaining on a few of the properties, according to public and Property shark records. In December 2021, the Wall street journal reported that Musk had been living with a rich friend on a waterfront estate in Austin.
Currently, he lives in a small rented house worth $50,000. The $50k house in Boca Chica, Texas, is close to the SpaceX headquarters. He says he will take his vote in Cameron county now that he lives in Texas.
Elon Musk's Boxabl House in Boca Chica
Musk's current primary home is located in Boca Chica. It's a $50,oo0 foldable prefabricated house made by Boxabl, a housing startup company. Elon reveals in a tweet that living there is quite awesome.
The transportable house is a 20 x 20 unit and 400 square feet. Its set-up is like a studio apartment and features a fully equipped bathroom, living room, kitchen, and bedroom.
However, this is yet to be confirmed through the Boxable Casitas company, hinting that it will post a promotional video to confirm these details. He bought this house after he sold all his properties.
Check Out These 7 Elon Musk's Previously Owned Houses
1. The Grand Historic Hillsborough Estate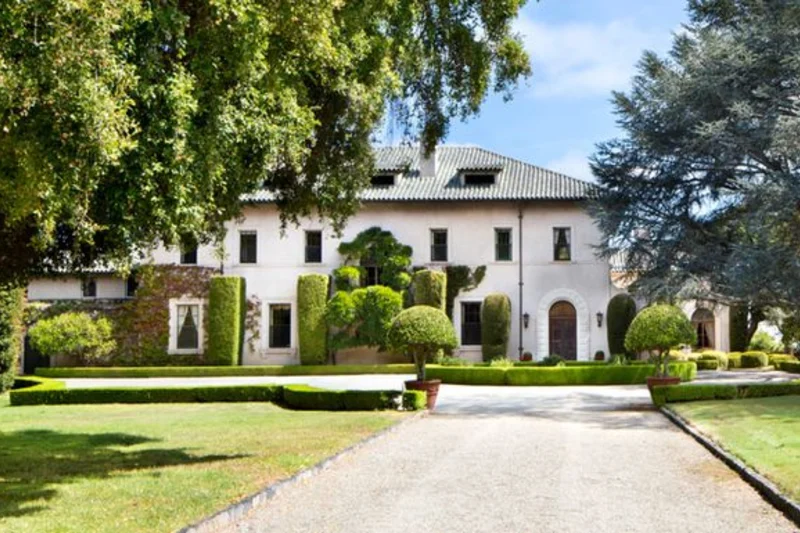 Elon Musk's initial purchase price for the Hillsborough estate was $23 million. The grand historic estate, Guignécourt, is a spectacular nine-bedroom, nine-bathroom house. Musk bought the house in 2017, and its estate is known to have been owned by the French nobility.
According to Elon Musk, the estate was a special place that best suited a large family. This house is located on an enclaved green hilltop about 20 minutes north of Silicon Valley and San Francisco. Besides, the property features a Mediterranean-style design and sits on a 19-hectare lot.
Furthermore, the house spreads across four levels and has a ballroom, concealed bar, and a library with a fireplace. Moreover, the house boasts a six-bedroom staff wing and a flower-arranging room. Also, the house has a pavilion with Chinese wallpaper dating back to the 18th century. The spacious pavilion overlooks the amazing pool.
Christian de Guigne IV previously owned the historic mansion; His grandparents built the house in 1912. In December 2021, renowned entrepreneur Kirill Evstratov purchased the estate for a whopping $30 million. The sale allowed Elon Musk to offload his last house in his portfolio.
2. First Bel-Air Colonial house located in Bay area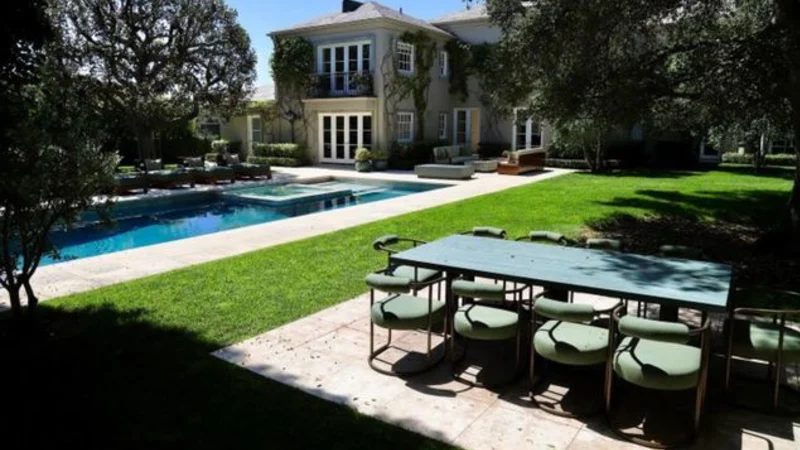 CEO Elon Musk purchased the Bel-air colonial house for $17 million. Musk put the property up for sale with an asking price of $30 million and, in June 2020, sold it at $29.72 million.
Tesla CEO revocable trust bought the house in 2012 after renting the white stucco colonial mansion for 3 years since 2010.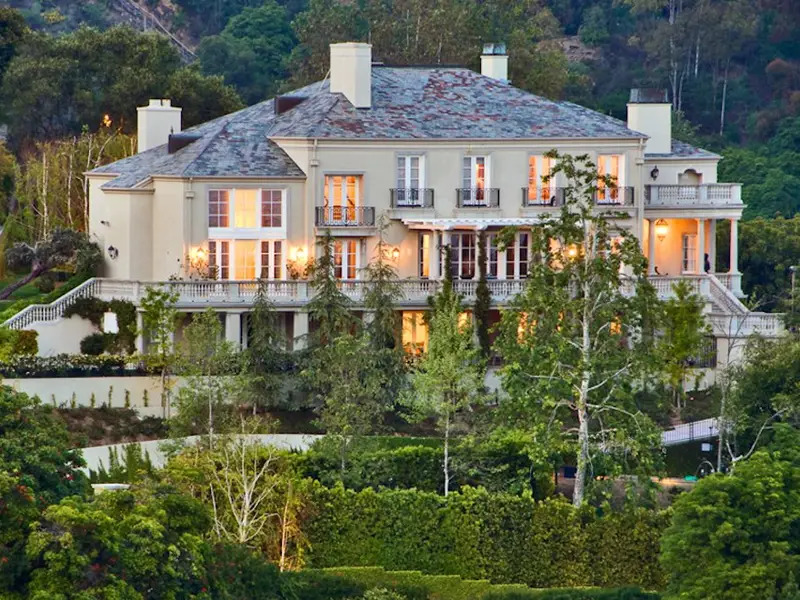 Image Source: sothebysrealty.com
The mansion was the primary home of the billionaire and was built in the french country estate style. He lived there with his family. Besides, the house overlooked the exclusive Bel-air country club and was across from Gene wilder former home.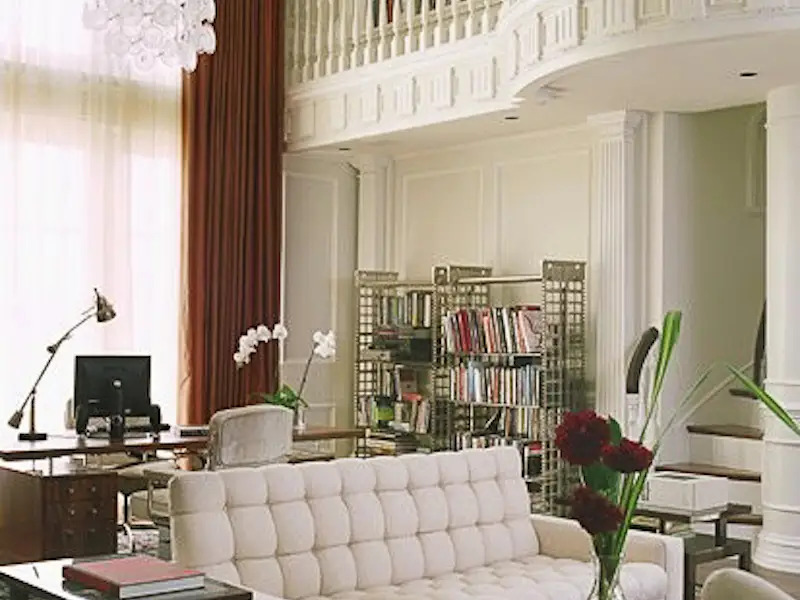 Image Source: sothebysrealty.com
The 20,248 square foot 13-bathroom house has seven bedrooms and a lightened and spacious tennis court. Also, it has five garages that are home to his many cars. The backyard has an amazing pool for kids and adults to swim in. Plus, the house has a fruit orchard.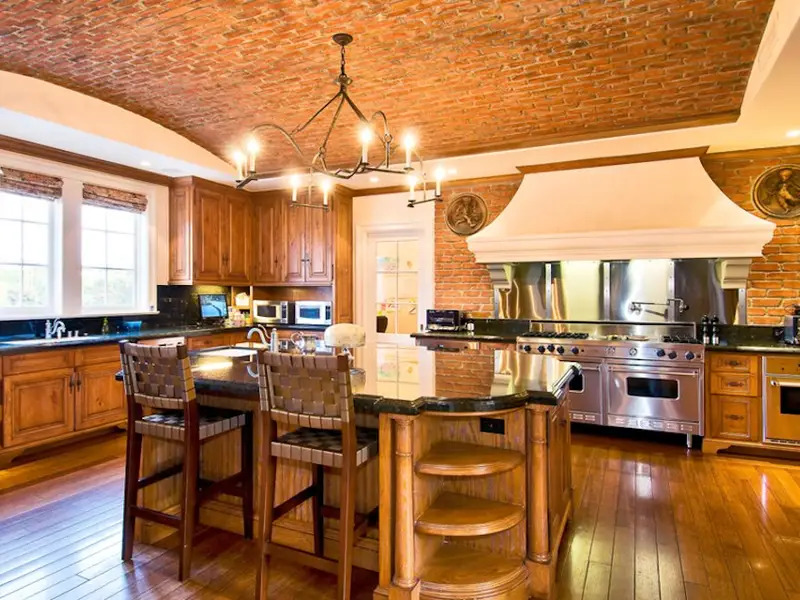 Image Source: sothebysrealty.com
The kitchen of this house has an incredible brick ceiling. Besides, the house has a two-story library. There is also a spa and guest quarters. The house also has a gym and a wine cellar with a 1000 bottles capacity.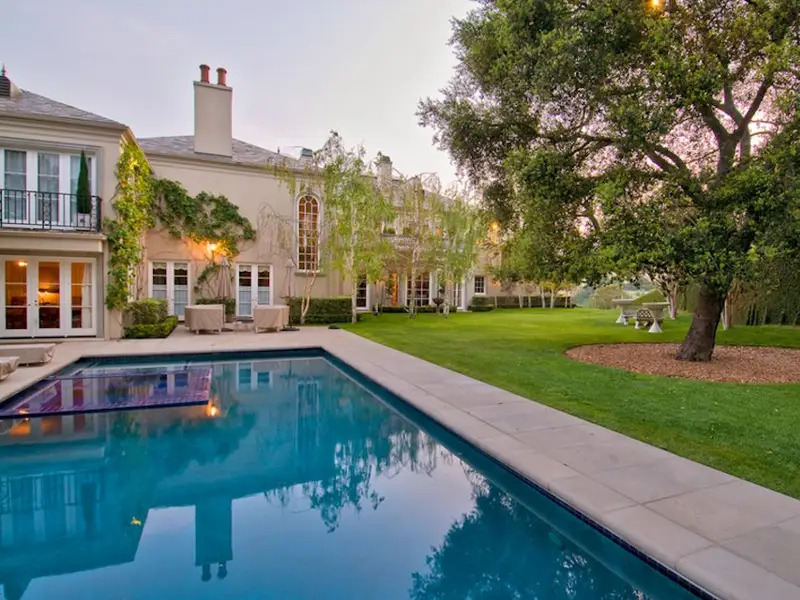 Image Source: sothebysrealty.com
According to public records, Musk sold the magnificent mansion to a limited liability company linked to a Chinese billionaire, William ding, who is a blockchain investor. And according to the Bloomberg billionaire index, William Ding's net worth is estimated to be $26 billion.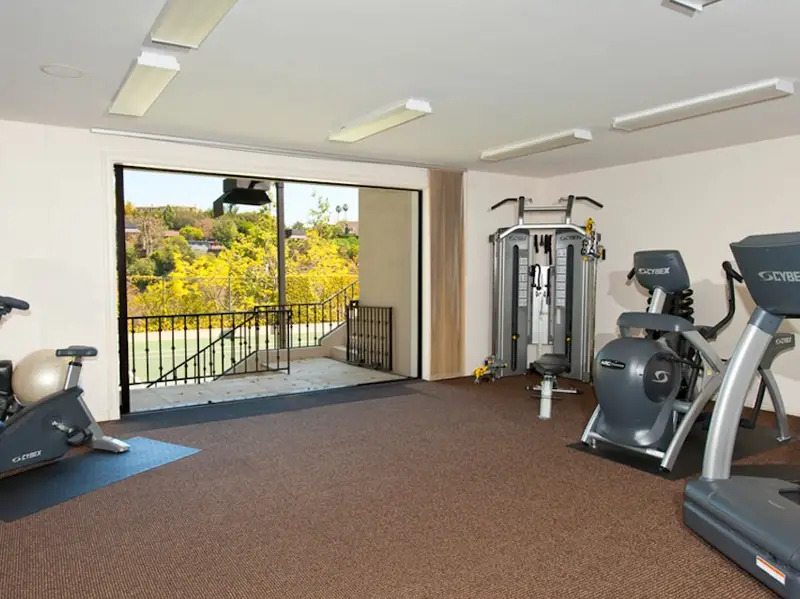 Image Source: sothebysrealty.com
3. Elon Musk's Second House in Bel Air (Gene Wilder's Former House)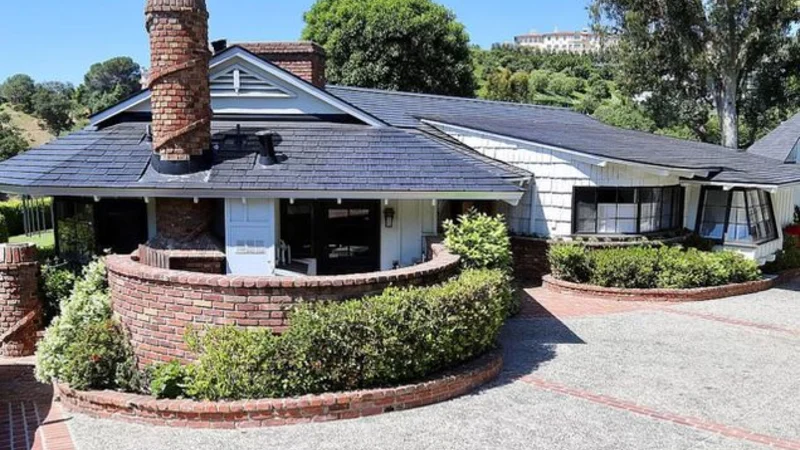 Image Source: trulia.com
Elon Musk bought Gene Wilder's Former house in 2013 for $6.75 million and stated that his selling price was going for $7 million. In an interview, Elon Musk said he bought this house to preserve Gene Wilder's spirit. The late Gene Wilder was a famous actor who lived in this house for 30 years until 2007 when she was laid to rest.
This ranch-style home of 2,756 square feet was Gene Wilder's home for over 30 years until 2007. The actor had three bedrooms and three bathrooms.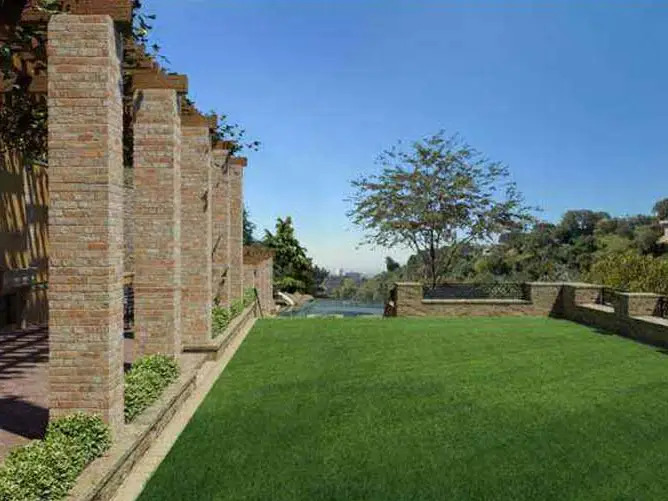 Image Source: trulia.com
He tweeted that he would sell it to the buyer, who would agree to his stipulation of not tearing down the house since he would still own it and didn't want it to lose its soul. The billionaire CEO described the house to Vogue as " like a little school house on the prairie except in the Bel-Air golf course." The house was located opposite his previous main residence.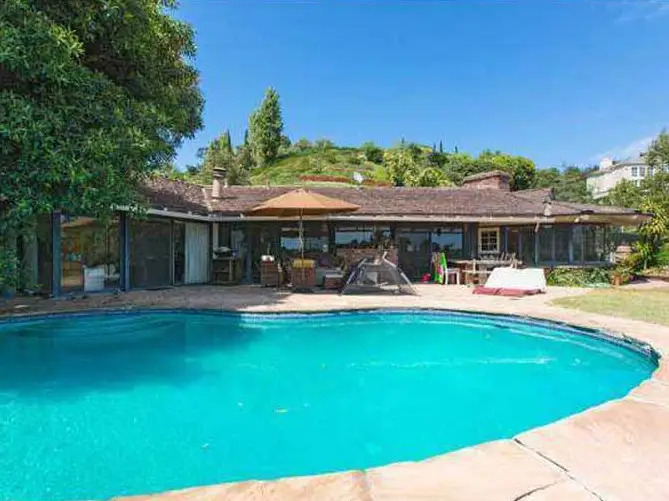 Image Source: trulia.com
People thought that the reason he bought this house was to protect his view. According to the Wall Street Journal, Elon used this house for parties, and at one point, he registered Ad Astra, the private school he started for his five sons and some of the children of Tesla and SpaceX employees, to this address. Jordan Walker-Pearlman, Wilder's nephew, heard about Musk's tweet about selling the house from his friend.
Image Source: trulia.com
He immediately reached out to Musk's team about buying the house back into the family. After four months of negotiation, Elon Musk agreed to sell the house to Walker-Pearlman and his wife, Elizabeth hunter and settled for $7 million in October 2020. According to Property shark, Musk loaned the couple $6.7 million. The off-market deal included a long-form deed of trust and assignment of rents.
4. Elon Musk's House in Brentwood, California
Image Source: realtor.com
Elon Musk once owned this boomerang-shaped home in Brentwood, California, roughly 15 miles northwest of downtown Los Angeles. According to the Variety-owned real estate website Dirt, Musk paid slightly under $3.7 million for it in 2014.
Although the building is completely covered in privacy hedges for protection, enormous floor-to-ceiling windows bring in plenty of natural light. In late August 2019, Musk sold the house for $4 million, according to a Business Insider story.
Musk sold a contemporary home on 0.28 acres in Brentwood, which is approximately 20 minutes away from his six former Chalon-Somera properties, long before he publicly announced his intentions. The Tesla CEO reportedly paid roughly $3.7 million for the home in 2014, and he later sold it for $3.9 million.
5. Elon Musk's Former House in San Jose
Image Source: realtor.com
Nearly a year after he began purging his possessions, he was left with a single massive estate built in the early 20th century in San Jose. The Hillsborough mansion is situated on 47 acres of property and features 9 bedrooms, 9.5 bathrooms, hiking trails, canyons, a huge ballroom, and a reservoir, among other things.
Image Source: realtor.com
This property was up for sale for $35,000,000 in May 2020. However, it appears that Musk has pulled the listing for the time being. There is, however, a good chance that Musk will relist the property and accomplish his mission to dispose of all of his real estate holdings, as has been widely reported.
6. Other Two Houses in Bel Air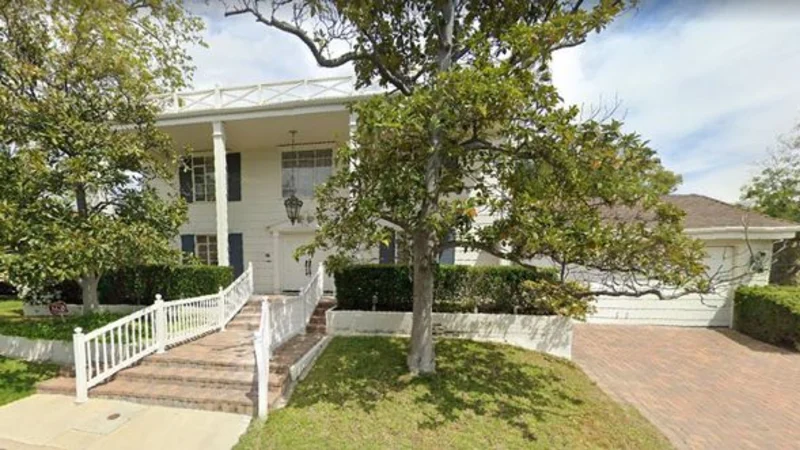 Image Source: smh.com.au
The initial Elon Musk purchasing price of the Four Bel-Air mansions was $54.95 million. He announced that his selling price was $61.88 for the four houses. In 2015, Elon Musk owned a $20 million six-bedroom house that he bought through LLC. The house sits on a 1.38-hectare lot in Bel-Air.
Conversely, the same year, Musk linked liability company bought a contemporary ranch house on an adjacent street. The house cost $4.3 million. Besides, a different LLC linked to Musk bought another modern house three doors down the following year.
Tesla CEO Elon Musk bought this property while it was still under construction for $24.65 million. Then, two years later, a different LLC registered to SpaceX's main office address bought the neoclassical colonial next door. The house is boomerang-shaped and 15 miles northwest of downtown Los Angeles.
The property is highly secured, with privacy hedges surrounding the house. However, the home has large windows to let through a lot of natural lighting. Elon Musk initially bought this house for $3.7 million in 2014 and sold it for $3.9 million.
A successful luxury property developer Ardie Tavangarian purchased all four houses in December 2020 from Elon Musk. The sale closed the year with a package deal of $61.88 million.
The world's richest man doesn't own a house close to the Tesla factory in Fremont, California. Instead, he revealed that he sleeps on the conference floor or the couch during busy production times.
Conclusion
Whether you like him or not, Elon Musk, a tech billionaire, has had one of the most fascinating real estate trajectories in recent memory. From a portfolio worth hundreds of millions of dollars to his decision to sell virtually all physical possessions, we have looked deeper at one of the richest man's living arrangements.