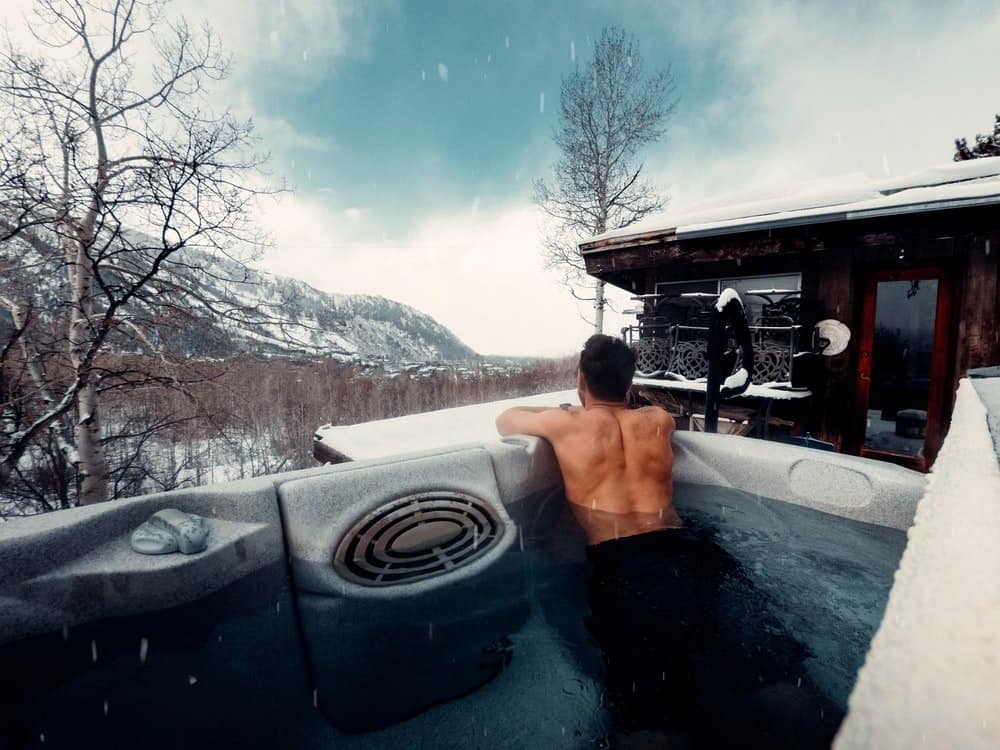 7 Best Hot Tub Brands for Soaks and Calming Hydrotherapy
A warm, bubbly soak in a hot tub is a ticket to calming and blissful relaxation outdoors, whether you're unwinding at the end of a long day or hosting your close friends on the weekend. A good hot tub soothes tight aching muscles, as well as helping you to de-stress, thanks to restorative hydrotherapy. Also known as spas, hot tubs are equally a stunning addition to any backyard or patio, a classic example of impeccable form and function.
Finding the ideal hot tub for you, your family, and your friends isn't exactly a walk in the park. On this account, we've put together a comprehensive guide of the best hot tub brands and their top-rated products to help you narrow down to the one that suits your needs best. Most of these companies feature many customization options so that you can set up your ultimate hot tub experience.
1. Best Value: Master Spas
[Image source - https://www.masterspas.com/]
Master Spas hot tubs offer a neat blend of unique standard features and desirable upgrades, particularly for entry- and mid-level hot tubs. The US hot tub company offers 21 models, 13 of which fall into the highlighted categories. Their hot tubs come in all sizes, represented in four product lines: Clarity, Twilight, Healthy Living, and the Michael Phelps Legend range.
Master Spas offer numerous premium features as standard in all their hot tub models, from waterfalls to a unique bio-magnetic therapy system for deep massage therapy. The brand also offers the best hot tub upgrade options in the spa industry, including UV-C and ozone sanitation options, Bluetooth audio and a Wi-Fi module.


Clarity Balance 8
This top-rated hot tub accommodates six people comfortably. It features innovative multi-therapy options, including 48 massaging jets, dual therapy pumps and StressRelief seats. The hot tub also comes with the Master Force Bio-Magnetic Therapy System, which targets specific pressure points on your back and neck using strategically placed magnets.
The Clarity Balance is pretty well-sized. You also have the option to include premium features, such as an air sound system, dream lighting or a Wi-Fi module. Plus, the MasterSpas customer service representatives appear to be easy to work with during delivery and installation.


2. Best Range of Hot Tubs: Cal Spas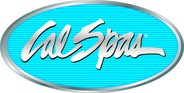 [Image source - https://calspas.com/]
Cal Spas offers the most models of any manufacturer in the hot tub industry. The company has 51 models split across six product lines, available in multiple color and upgrade options. Of all the best hot tub brands we looked into, Cal Spas is the only one with saltwater, UV-C and ozone sanitation options.
Cal Spas also offer a wide array of hot tub shapes, including square, oval and triangle spas. All the models are manufactured in the US, so you can rest assured of reliable hot tubs. Plus, it's super convenient if you need repairs. Unfortunately, it can be quite difficult to navigate the website with so many options; or even choose your ideal hot tub.


Hawaiian Plus
The Hawaiian Plus, our top pick from Cal Spas, is a five-person hot tub with 31 adjustable jets. It also comes with extra features such as a cascade waterfall and a 5-inch LED hot tub light for a divine, relaxing experience. Its unique design also allows for more targeted therapy in specific parts.
With a titanium heater, the Hawaiian Plus keeps water hot with very impressive energy efficiency. The hot tubs are made in the US. Plus, they come with a 5-year structural warranty. Pricing tends to vary depending on your location and optional features.


3. Best Hots Tubs for Massage: Bullfrog Spas
[Image source - https://www.bullfrogspas.com/]
Bullfrog Spas' remarkable JetPak Therapy System allows you to customize your massage with 18 different options, each targeting a specific type of massage therapy. There are plenty of color options and upgradeable features. More so, the manufacturer lets you pick the exact type of jets and massage therapy you want to be fitted in each seat in your new hot tub.
The interchangeable JetPaks, featured in most of their models, offer 16 seat back options for every seat in the hot tub. This means less tubing and more energy efficiency. Not to mention Bullfrog allows you to design your own custom hot tub.


STIL
The STIL line combines holistic wellness and modern design. This hot tub sports a very sleek design, including reclining seats and personalized therapy options. It also comes with premium features like integrated waterfalls and advanced touch controls.
The STIL is available in four- and six-person hot tubs, designed to utilize real estate efficiently. You can also get extra accessories, such as hot tub cover lifts, improved filtration and Wi-Fi audio systems; however, these increase the final cost.


4. Best Hot Tubs with Built-in Features: Marquis Spas

[Image source - https://www.marquisspas.com/]
Marquis Spas are more synonymous with luxury hot tubs that look fantastic and feature various hydrotherapy features. Their spas come in a wide range of colors, with the option of upgrading even to the finest details, like LED lighting and an amped-up audio system. Their hot tub prices start at the mid-range, which might deter someone on a tighter budget.
Marquis Spas hot tubs are remarkably energy-efficient. Their website lets you know exactly how much each model costs to run per month. They also have ranges, for instance, the Crown Collection that dabs in luxurious hot tubs. That said, all their models come with a free hot tub cover.


Hollywood Elite
The Hollywood Elite, as the name suggests, is a six-person luxury spa that comes with a whopping 41 jets for full water therapy. According to the company, this high-quality hot tub also features a MicroSilk Water System, which encourages cell regeneration. It has several personalization options, from subwoofers to a hot tub steps system.
The Hollywood Elite uses dual pumps, meaning water moves faster while double insulation keeps the hot tub water hotter. It also has cup holders, comfy head cushions and soothing waterfalls. More so, this excellent hot tub comes with a five-year structural warranty and a three-year plumbing warranty.


5. Best Premium Hot Tubs: Sundance Spas
[Image source - https://www.sundancespas.com/]
Any roundup of the best hot tub brands would be incomplete without Sundance Spas, well known for offering top-of-the-line hot tub features. Their spas feature standard built-in smart capabilities, plus a unique adjustable Fluidix system. However, it's worth noting most of Sundance's hot tubs range from premium to luxury level.
All their hot tubs come with several color options for the shell, cabinet and cover. This also includes premium features such as waterfalls and UV-C water sanitation at an extra cost. Sundance Spas hot tubs are also compatible with the SmartTub app, although it has a subscription fee after the first year of use.


Aspen 880
The Aspen 880 is the brand's largest non-lounge spa, coming as a two-person hot tub with bench seating). It sports an outstanding 66 jets, making it one of the most therapeutic hot tubs featured on this guide. This also includes aromatherapy, deep massage therapy and a full-body Intelli-Jet seat.
The tub uses UV-C filtration inspired by nature, a quirk most people will like. The Aspen 880 does include add-on packages, such as cold-weather insulation, smart technology and entertainment. This exceptional hot tub also comes with a 10-year warranty on the shell structure.


6. Best Hot Tubs for Customizable Jets: ThermoSpas Hot Tubs

[Image source -https://thermospas.com/]
ThermoSpas are truly committed to delivering the most customizable hot tubs to their customers, focusing mostly on hydrotherapy. Their spas have the most jets of any hot tub brand featured here. The company also offers free onsite inspections in line with their superb tailored customer service.
They only have a limited 10 models across their collection, but these are still highly customizable. ThermoSpas hot tubs have a unique feature that allows each user to have total control over their won seat.


Concord
The Concord is a mid-size hot tub designed to fit up to five people comfortably. It comes with two luxury therapy seats with back massage hets and armrests for extra comfort. There's a wide variety of cabinet and shell color options to choose from. Plus, LED underwater lighting comes standard.
The heater is made from titanium components, hence lasting 10 times longer than the average heater, making the Concord a truly long-lasting hot tub. Like all other ThermoSpas hot tubs, this one also comes with a 20-year structural warranty and a 10-year warranty on equipment replacement.


7. Best Inflatable: Intex Hot Tubs
[Image source - https://intexcorp.com]
Intex is widely known for its superior above-ground pools. Therefore, it comes as no surprise that the company makes the best inflatable hot tubs. Their Spa lineup is a testament to the brand's ethos: delivering the best quality products at an affordable price.
The Intex Spa lineup features several portable and top-quality hot tubs. There are a couple of color and shape options to choose from. You can also get an energy-efficient hot tub cover from their website. Additionally, their customer service is also worth pointing out as excellent.


Intex PureSpa Plus
The Intex PureSpa is a great, easy-to-set-up, portable hot tub that comes with an inflation hose. It inflates ready for water in a quick 20 minutes and deflates just as fast. Even though it's an inflatable hot tub, it still features a phenomenal 14o water jets and a brilliantly built-in LED light.
The Intext PureSpa Plus can seat up to four people. It comes with a thermal ground cloth, two headrests, an insulated cover and even a carry bag. This exceptional hot tub also features a built-in heating system, hard water treatment, an air blower, a floating chlorine dispenser and a test strip.


Factors to Consider for in the Best Hot Tub
1. Above Ground vs. Below Ground
There's no doubt that you'll always enjoy soaking and relaxing in a nice, warm hot tub at any time of the year; from the cold winter to the summer dog days. One of the first things you'll have to consider is whether you prefer the convenience and affordability of an above-ground hot tub or the elegant aesthetic appeal of a below-ground model.
Above-Ground: Pros
Lower cost to buy and operate
Easy to install-most above-ground hot tubs are plugged directly into a 240V outlet.
Portable
Simple to cover; can be fitted with an integrated cover for extra convenience
30 to 1oo jets so that everyone can enjoy a soothing hydro massage
Low maintenance, plus easy access to weather-resistant and durable mechanics
Available in a variety of smooth and contoured seating surfaces to accommodate people of all heights and sizes
Can include extra features such as integrated stereo system and brilliant LED lighting
Cons
Might not be as aesthetically pleasing to everyone
Can be a tad harder to get in and out of, particularly for the elderly or people with disabilities
Not a wide range of size or shape
Limited options for interior surface materials
Below-Ground: Pros
Endless potential to choose whichever shape or size you want
Stunning aesthetic appeal
More customizable options -you can integrate whatever features you want, even waterfalls or fountains.
Can be built fully sunk into the ground or partly exposed above the ground
Easier to blend in with the existing decor or outdoor theme
Plenty of material choices, such as stone, vinyl, tiles, acrylic, etc.
Cons
More expensive to install and maintain
Limited to 5-20 jets
Can be difficult or expensive to find custom covers for uniquely shaped hot tubs
Typically have bench seating, which might be a problem for short people
At the end of the day, it all boils down to your needs and personal preferences. That said, you really can't go wrong with either hot tub style. All hot tubs provide the same benefits to your health, well-being and happiness.
2. Quality Materials and Insulation
Most hot tubs are made of vinyl, acrylic, polyethylene or other types of durable plastic. Generally, acrylic and rotomolded spas are more popular on the hot tub market, thanks to their resilience and durability. Vinyl hot tubs are preferred for their affordability, but they can be of notably lower quality.
Quality insulation is quite important because it keeps the tub running efficiently while also protecting several major components. There are three common types of hot tub insulation; barrier, partial and full foam. Avoid spray foam insulations since it becomes waterlogged quite easily. Whichever the style, invest in sturdier, more durable insulation materials to save on time and maintenance costs in the future.
3. Proper Water Filtration and Sanitation System
Hot tub filters are the gears that keep your tub running smoothly and efficiently. The filtration system picks up debris floating on the water surface, whereas water purification eliminates microorganisms.
Suction filters are the most popular because they're fairly easy to access. Most premium hot tubs have pressure filter systems, mainly using cartridge filters, which are the most effective and pretty easy to maintain. We suggest avoiding cotton or paper-blend filters because they require frequent replacements.
Hot tub sanitation systems purify the water and get rid of germs and bacteria. The standard purification system uses ozone, saltwater and UV light to disinfect the water. Some systems may require specific chemicals, such as chlorine or bromine, to run properly.
5. Seating Options
Hot tub seating options determine how people can sit in and what benefits the spa can offer. Whether you want to use your hot tub for relaxation, therapy or entertainment, you should go for a seating style that matches your needs.
The most common seating options for the best hot tub brands include:
Barrier-free seats -offer seating without obstacles so that you can move from one part of the tub to the other with ease.
Contoured seats - feature armrests, neck rests and massage support.
Bench seats - typically include a contoured seat with bench seating around it.
Lounge seats - are designed ergonomically to fit every body contour for therapeutic comfort. You can even lie almost horizontally in the water, creating a nearly weightless feeling.
Pivot seats - allow you to switch positions and adjust the level of hydrotherapy massage.
Therapeutic comfort seats - come with additional massage points (neck, back and shoulders). Some hot tub companies design deep-soak seats, allowing you to lie really low for neck and spine relief.
Cool-down seats - allow your body to remain partially out of the water.
5. Massaging Spa Jets
The number of jets in a hot tub and their placement play an essential role in the overall hot tub experience. The best approach is to find a bespoke combination of strategically positioned jets to achieve your ideal therapy. Some of the common hot tub jets include:
Rotary jets - swirl the hot tub water in a circular pattern.
Pressure point jets - provide acupressure-like massage for discomfort and strain relief.
Directional jets - are adjustable in any direction.
Kneading oscillator jets -provide kneading, relaxing and therapeutic action.
Pulsator jets - have two or more holes to interchange water pressure.
Shower jets - provide a gentle stream for soothing pressure.
Cluster jets - also known as ozone jets, they allow water to flow through an open center.
Target therapy jets - can be adjusted to target key tension points, such as the lower back or calves.
6. Lighting & Sound for Ambience
Most hot tub brand models feature a built-in control panel that allows you to control the heater components, pumps, lights and plenty of other features. Some even feature wireless connectivity, meaning you can connect the hot tub to your phone using Wi-Fi or Bluetooth.
Some popular features in the hot tub industry include:
Sound system with built-in speakers that can be controlled via Bluetooth.
Decorative lighting for ambiance and creating moods as well as safety.
Waterproof hot tub speakers that are designed to float or fit in a cup holder.
Frequently Asked Questions about Hot Tubs & Hot Tub Brands
1. How long do the best hot tub models last?
Generally, it depends on the hot tub brand and model; materials, construction and maintenance. A quality hot tub should last between 10 and 20 years if it's maintained properly. Bargain and inflatable hot tubs tend to last shorter, for 5 to 15 years. Even a used one from the one of best hot tub brands should give you at least 5 years of reliable service.
2. What kind of maintenance do hot tubs need?
Proper maintenance is what gives your hot tub an extended lifespan. Always keep your spa covered when it's not in use. Furthermore, develop a maintenance schedule as follows:
Test the spa water weekly.
Clean the hot tub filters deeply every month.
Drain the hot tub, deep-clean filters, then refill the spa with fresh water every 2 to 4 months.
Replace the filters annually.
3. What chemicals should I preferably use for my hot tub?
CDC recommends hot tub owners use chlorine and bromine as the primary disinfectants. You can also combine some mineral sanitizers with an oxidizer (for example, ozone with silver ions and MPS-a nonchlorine compound) to help minimize microorganisms in the water.
4. How much does it cost to run a hot tub?
According to Direct Energy, it normally costs about $1 per day to run a hot tub. However, the type of water you use determines the hot tub's energy efficiency and ultimately how much it costs to operate.