Your iPad screen may be too small to relay your presentation fully or to immerse yourself in the film playing, so you need a large screen. We show you how to connect an iPad to a projector for the best immersive viewing experience.
Studies have proven that screen size affects a viewer's immersion, whether you want to watch a movie on a big screen or have a presentation at work—consequently, the bigger the screen, the better the viewing experience.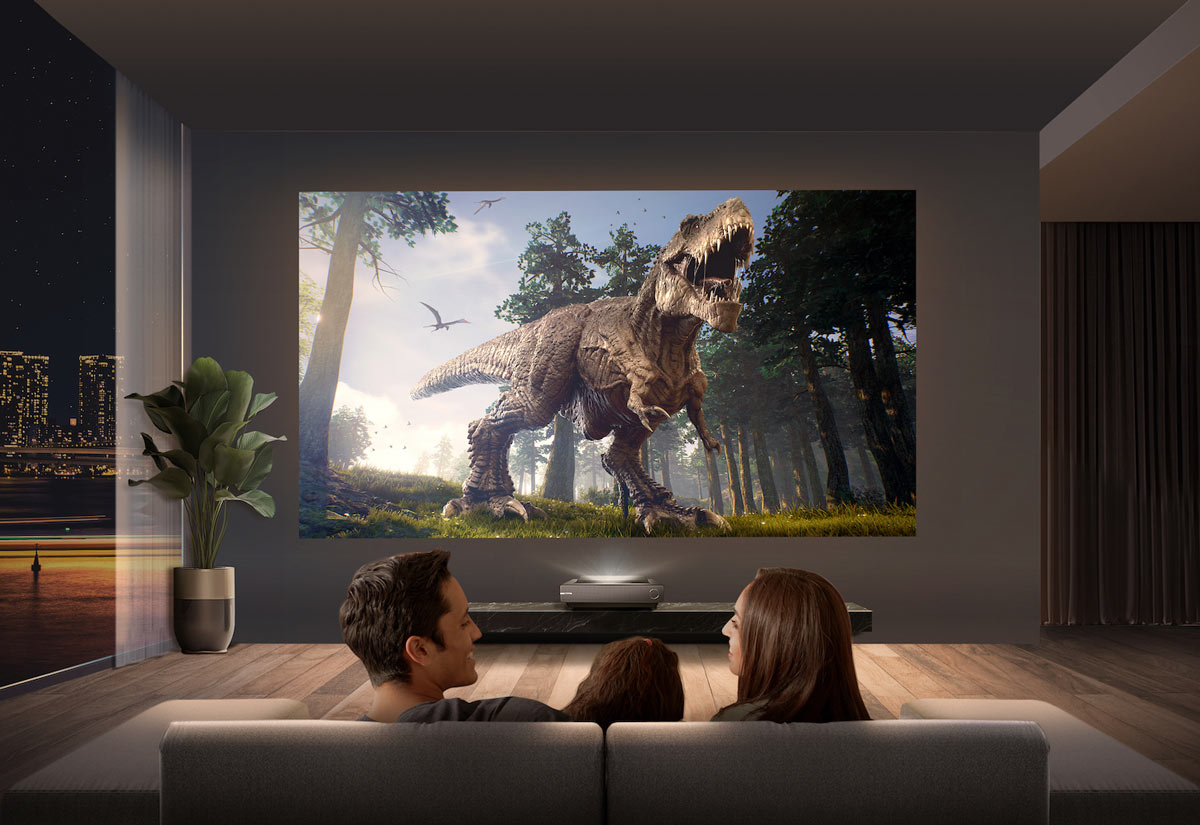 Image Credits: notebookcheck.com
There are two ways you can connect your iPad to a projector:
Wired connection (Adapters)
Wireless connection (Apple TV)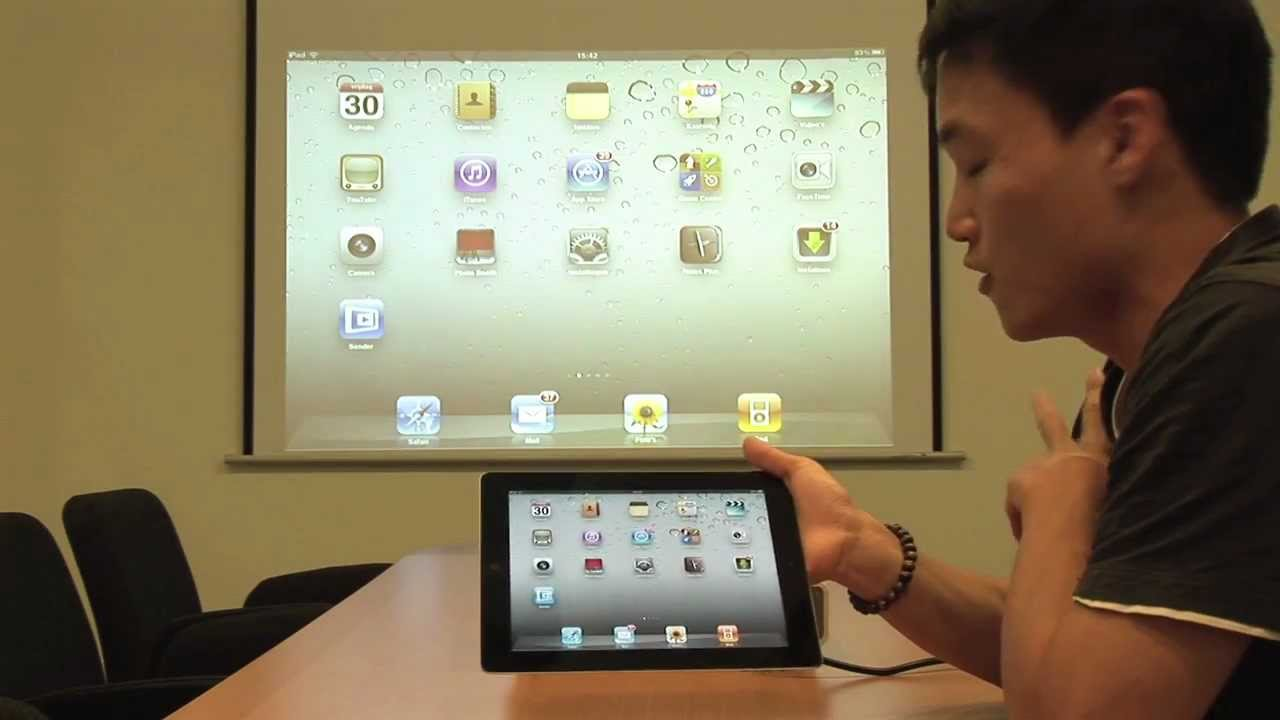 Image credit: youtube.com1. Wired Connection
What you'll need:
HDMI cable
iPad or iPad Pro
Lightning to HDMI adapter
USB-C to HDMI adapter
Projector
Projector screen
Step 1: Turn on Your Projector
You've probably heard the joke: turning it on will solve all its problems. The joke is an anecdote referring to when people don't turn on their machines yet complain that they are not working.
So, turn on your projector. Make sure everything is working as it should. Ensure your iPad is on as well and working seamlessly. Your iPad should be fully charged or connected to a power source.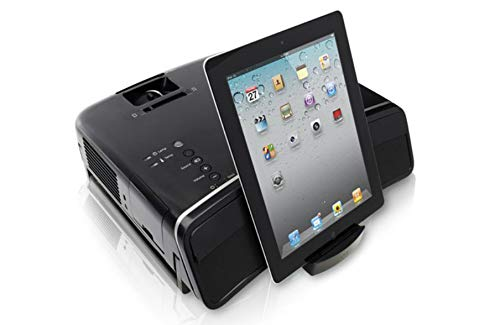 Image Credits: pointerclicker.com
Remove any obstacle that stands in the projector's line of projection. Also, ensure that the lens cap is off. Before connecting with the video input, confirm that your projector is good to go.
Step 2: Plug in HDMI Cable to Projector
At this point, it is imperative to know if your projector is an old generation or a new one. The difference will come in the type of adapter you will use, which we will explain later. But first, what are the telling differences between an old-generation projector and a new one?
The first and obvious difference is that older projectors have more technical issues. But say your projector is working just fine, how will you know? Higher resolutions are a good place to start. Newer projectors begin at 1080p, meaning better resolution, while older ones will stick to 480p or 720p.
Bigger projectors will most likely be older. This is because they take up more space and use up more power. Newer ones have better performance and are portable projectors. Also, HDMI is a video and audio interface, while VGA deals with video only.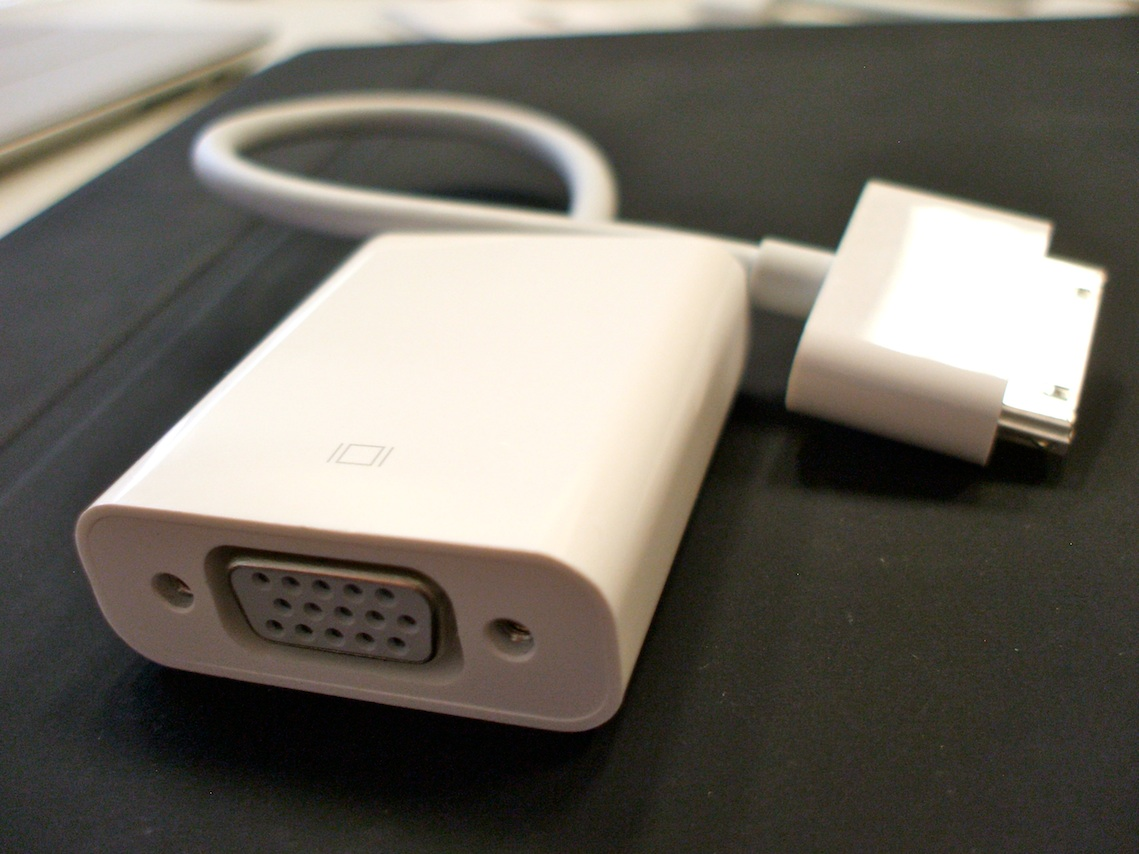 Image Credits: ipadacademy.com
But perhaps the greatest difference in design, and one relevant to connectivity, is replacing the VGA cable with an HDMI connection. You should notice this by checking the back of the projector; most will come with an inscription of what port that is. Most projectors nowadays come with HDMI ports.
Step 3: Connect Lightning to HDMI Cable (or Lightning to VGA Cable, or USB-C to HDMI Cable) to iPad and Projector
Once you have plugged the HDMI or VGA cable into the projector, you will need to somehow connect it to the iPad for the video signal to pass through. The reason for this uncertainty is that iPads do not have an HDMI or VGA port, and they probably never will.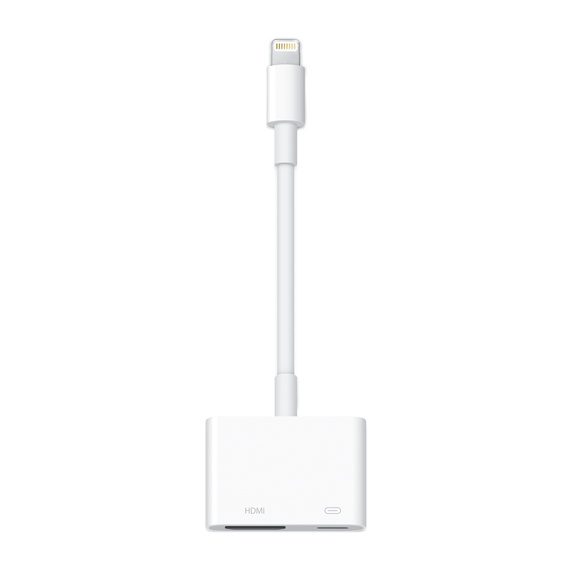 Image Credits: apple.com
An adapter does the trick. Now, Apple has lightning to HDMI cable that connects the projector to the iPad (you can purchase it from the Apple Store). The adapter is reversible, meaning you can connect on either side. Connect the lightning connector to the iPad on one side and the projector on the other.
The purpose of the adapter is to transmit the video signal from the iPad screen to the projector and then to the projector screen. Once connected, check that the input on the projector screen is set to HDMI. Some projectors have two HDMI inputs; check that the one displaying output is the one currently selected.
The length of your HDMI cable affects how far you place the iPad from the projector. The best strategy is to place the projector and iPad on the same table or surface.
You'll use the typical lightning to HDMI adapter cable for an iPad. However, for an iPad Pro, you will need the USB-C to HDMI adapter. Always source your adapters from Apple; it guarantees efficiency and compatibility with most projectors.
Quick Takeaways
Consider this a cheat sheet of sorts. First, you will need to ensure that all your devices are working properly and that you know whether your projector uses HDMI or VGA. The following information is a summary of the above:
iPad (with a lightning connector) – use lightning to HDMI cable or lightning to VGA cable
iPad Pro (with a USB-C port) – use USB-C to HDMI cable
Older projector – lightning to VGA cable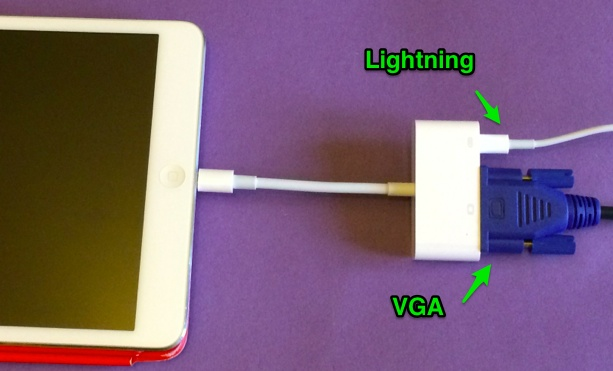 Image Credits: head4space.com
Newer iPad versions have updated the lightning port to USB-C. Moreover, most projectors come with HDMI or VGA connection cables.
2. Wireless Connection (Apple TV)
Imagine you are in a conference room, and it's your turn to give your presentation. You have the PowerPoint slides masterfully crafted on your iPad, so you'll need them projected on the projector screen for everyone to see. However, working around wires may be a hassle.
Luckily, there is a solution to this. You can wirelessly transmit pictures and videos from your iPad to your projector. The key benefit of this method is that more than one person can connect their devices to the projector. This ensures a seamless flow of presentation between speakers.
What you'll need for a wireless connection:
Apple TV
HDMI or VGA cable
WIFI network
iPad
Projector
Projector screen
There are several ways to connect your Apple TV to the projector. This method connects your Apple TV to the projector using an HDMI cable. You can now find the iPad by searching for devices connected to the WIFI network. Your iPad and Apple TV are connected to the same WIFI network.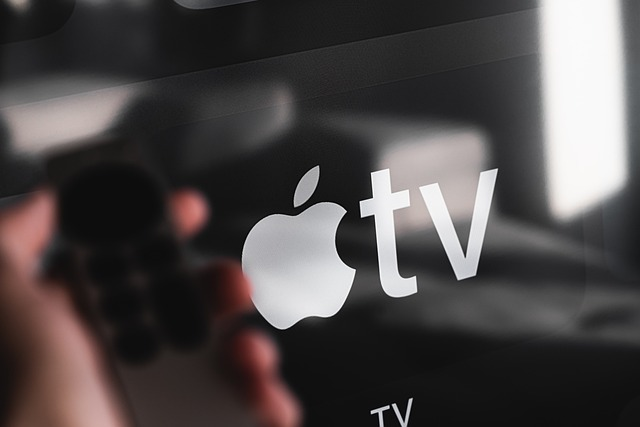 Image Credits: pixabay.com
Swipe down the upper right corner of your iPad, and open the Control Center on your iPad. Select 'Screen Mirroring.' To end the connection, tap on the 'Stop Mirroring' from the same Control Center.
Another feature offered by Apple TV is AirPlay. First, check whether AirPlay is compatible with your apps. The benefit of AirPlay is that you do not share everything on your screen; rather, what you want to be shared from your iPad.
YouTube supports AirPlay. Open the video you want to project on YouTube and press the AirPlay icon in the top right corner. Enable 'AirPlay and Bluetooth devices,' then connect to your Apple TV.
When using the wireless option, ensure that your internet connection is stable. Otherwise, you may experience lag issues. If you run into more trouble with Apple's other devices required for the connection, contact Apple Support for troubleshooting.
Which Method is Better?
Choosing between a wired connection and a wireless one may not be an issue of preference. Sometimes, you may be more inclined to pick one over the other due to the presenting factors. However, it is important to remember that a wireless connection will still require an HDMI adapter most time.
A wired connection means the projector will portray every activity on the iPad. Wireless connections through AirPlay may restrict the viewer from certain apps on your iPad. The viewer only sees what you allow them to. So, depending on the sensitivity of the information on your iPad, you know which method works best for you.
FAQs
Do you need an HDMI connection if you are connected via WIFI?
Yes. The WIFI network connects the iPad and the Apple TV. You will need an HDMI or VGA cable to connect the Apple TV to the projector. Doing so will pass video signals from the Apple TV to the projector screen.
Why doesn't the screen fit on the projector screen?
This is a typical issue. For example, when projecting images, videos, or presentation slides from your iPad to a projector, the screen may need to be adjusted to fit the screen size. This is because your iPad's resolution and display size differ from the projector screen's. The solution to this is to zoom out your screen for maximum viewing.
Can you connect your iPad to a projector via Bluetooth?
A Bluetooth connection works almost similarly to a WIFI connection. The most popular wireless connection is through WIFI. You can create a Bluetooth network if you are in a place without WIFI. Some projectors allow you to connect directly to the iPad via Bluetooth.
Some projector brands allow you to do this. Once you connect the projector to the Bluetooth network, you should activate the app that works with your projector. However, the maximum range for most Bluetooth devices and connections is 10 meters, which may be inconvenient for some presentations.
Further, Bluetooth connections may be affected by obstacles such as structures or electromagnetic fields. Another reason wireless connections trump Bluetooth connections is that the former is slower. It is better to use wireless methods when connecting an iPad to a projector.
If you find this article helpful, read more here.
Featured Image: pixabay.com