Georgian architecture has remained a popular design in most English-speaking countries since the 18th century. Several original Georgian buildings have influenced architecture for many generations. Additionally, Georgian houses are distinctly known by symmetry and proportion, based on Greece and Roman architecture. Plus, Georgian-style homes exude elegance and have continued to be one of the most enduring designs even today.
The Georgian style enjoyed popularity for its unbridled simplicity and class. And while it faded for a period, there has been a revival of this design both in the US and Europe. Read on as we explore the characteristics and famous examples of Georgian-style architecture.
What Is Georgian Architecture?
Georgian Architecture refers to the preferred architectural designs completed from August 1714 to June 1830, during the reigns of George I, George II, George III, and George IV. Georgian buildings became prominent across Europe and were popular in public and private structures. This architectural style was known for its elegance and simplicity. Still, Georgian-style homes faded after the reign of King George IV, giving way to the emergence of another design.
In the late 19th century, there was a wave of Georgian revival architecture across the United States and other countries like Britain. The American houses with Neoclassical architecture came to be known as Colonial Revival Architecture, whereas in Britain, they were called Neo-Georgian architecture. Unlike modern architecture that utilizes technology in its design, Georgian architecture is characterized by using bricks and other durable materials.
Georgian Architecture Characteristics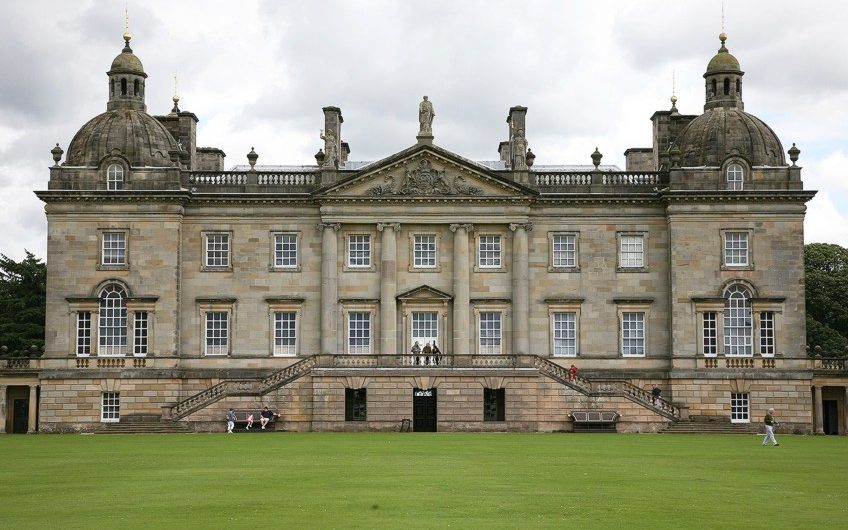 Image Credits: artincontext.org
Georgian architecture continues to be an enduring design across the United States and other countries. Nonetheless, it is essential to understand that achieving the Georgian style home in this modern era requires that one learns the vocabulary and characteristics of the Georgian style homes. When we realize the composition and adaptations essential to designing Georgian houses that will exude the famous understated elegance, we will have Georgian homes that live well into the future.
When discussing the characteristics of Georgian architecture, it is critical to note that there are two styles to consider – the early Georgian period and the late Georgian period.
The early Georgian design had a distinct revival of Palladianism and historic Roman temple pillars and facades. Historic Georgian homes were characterized by doors with a fanlight above and were set back not less than four inches from the brick face. The frontage was commonly flat with conspicuous windows.
As for the late Georgian period, there was room for flexibility with the rise of the Regency style. There was more vibrancy – ornamentation, decorative iron railings, balconies, large French windows, and grander entrances.
The Key Characteristics of Georgian Homes
Georgian houses were marked by strict symmetrical form and window placement
Georgian houses' interiors had high ceilings with their rooms deep
Materials popularly used were brick, but sometimes stones too
Georgian buildings commonly had sash windows
Hipped roofs were commonplace, sometimes with the addition of dormer windows
Entrances popularly had decorative elements like pediments or crown moldings
There were chimneys on both sides of a Georgian house
Hipped Roofs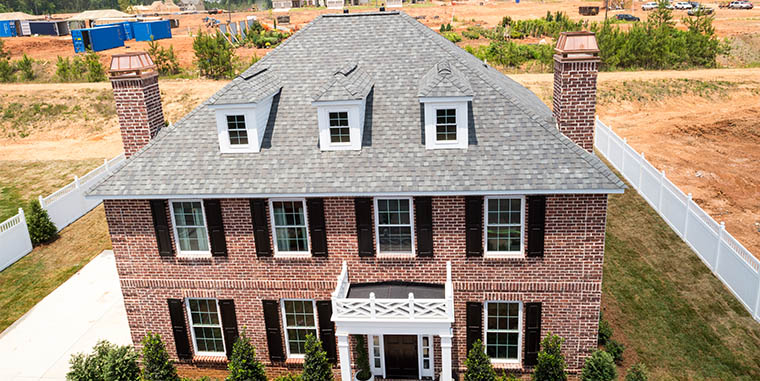 Image Credits: certainteed.com
The Georgian-style home typically had a hip roof design, sometimes with the addition of dormers. And because one of the strict features of Georgian architecture was rigid symmetric lines, gabled roofs were rarely featured.
Georgian Windows
Earlier buildings had large windows consisting of six or eight small panes of glass. Having six or eight panes in the top sash and the same number in the lower sash was a popular style. Additionally, it was common practice to have the windows made of wood, including the bars holding the panes.
Modern Georgian-style homes have two panes of glass. Georgian architects use glazing bars to achieve an illusion of smaller panes in the upper and lower sash. The contemporary design used is cost-effective and energy efficient.
15 Notable Examples of Georgian Architecture
1. Houghton Hall, Norfolk, UK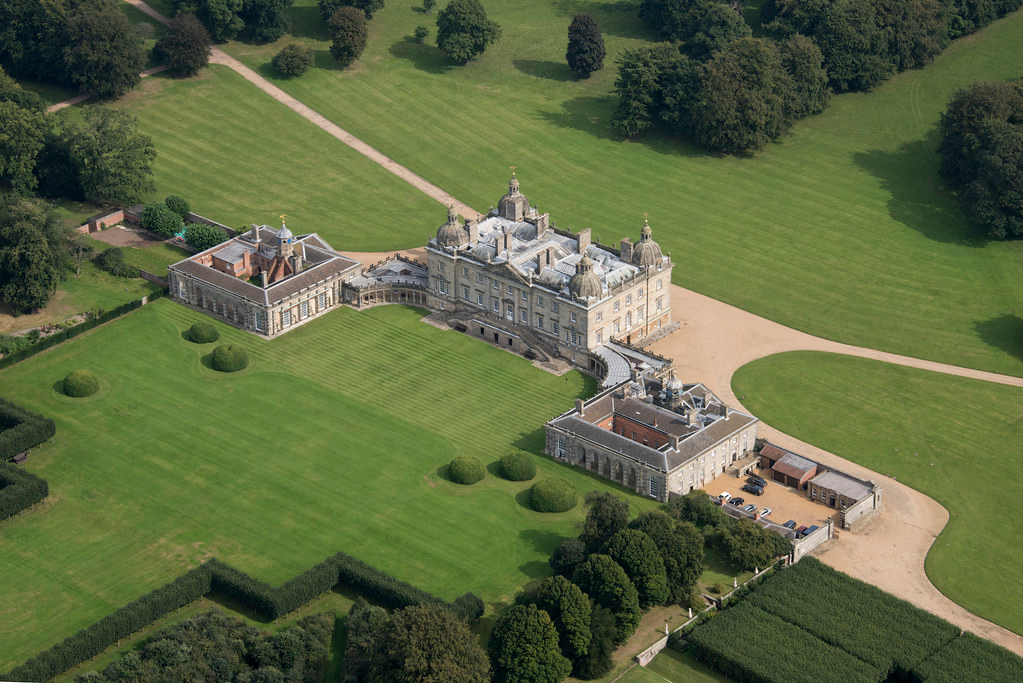 Image Credits: pinterest.com
Houghton Hall is one of the most famous examples of a true Georgian-style home. It was completed in 1735 and was home to Britain's first prime minister, Robert Walpole. Houghton Hall stands on 1,000 acres of parkland and boasts a large center block of three stories. It also has two separate wings on either side, joined to the main block by colonnades. This impressive Georgian mansion has every detail of Georgian architecture on the outside and the inside.
2. St Paul's Cathedral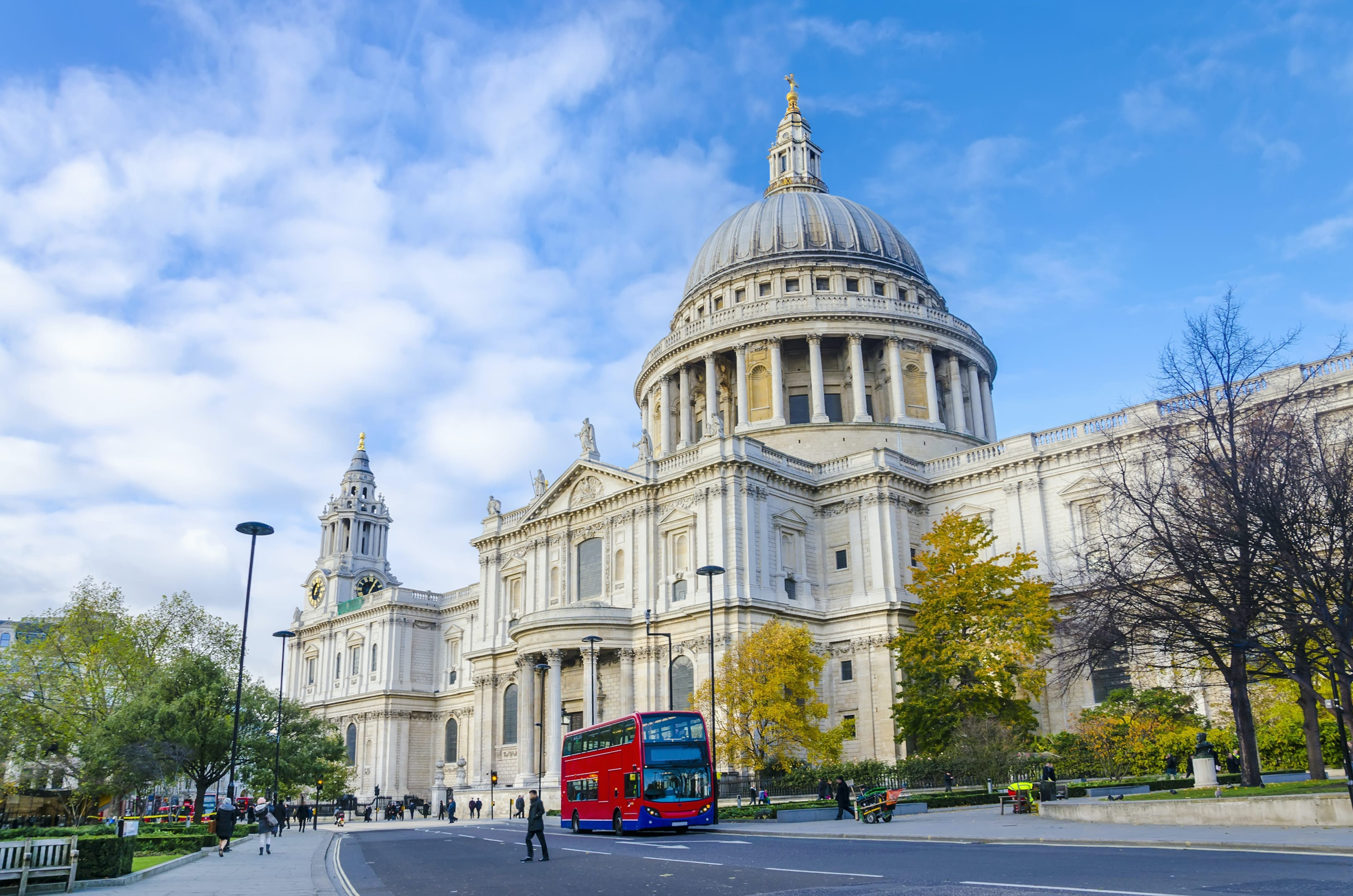 Image Credits: lonelyplanet.com
St. Paul Cathedral is one of the most iconic buildings in London. Famed for its stunning architecture and religious significance, it is one of the tallest and largest historical monuments globally. St. Paul's Cathedral was designed by Sir Christopher Wren and completed in 1710.
Its most notable feature is the lead-covered dome, resting on pendentives, and it has remained standing for decades.
3. Marble Hill, Twickenham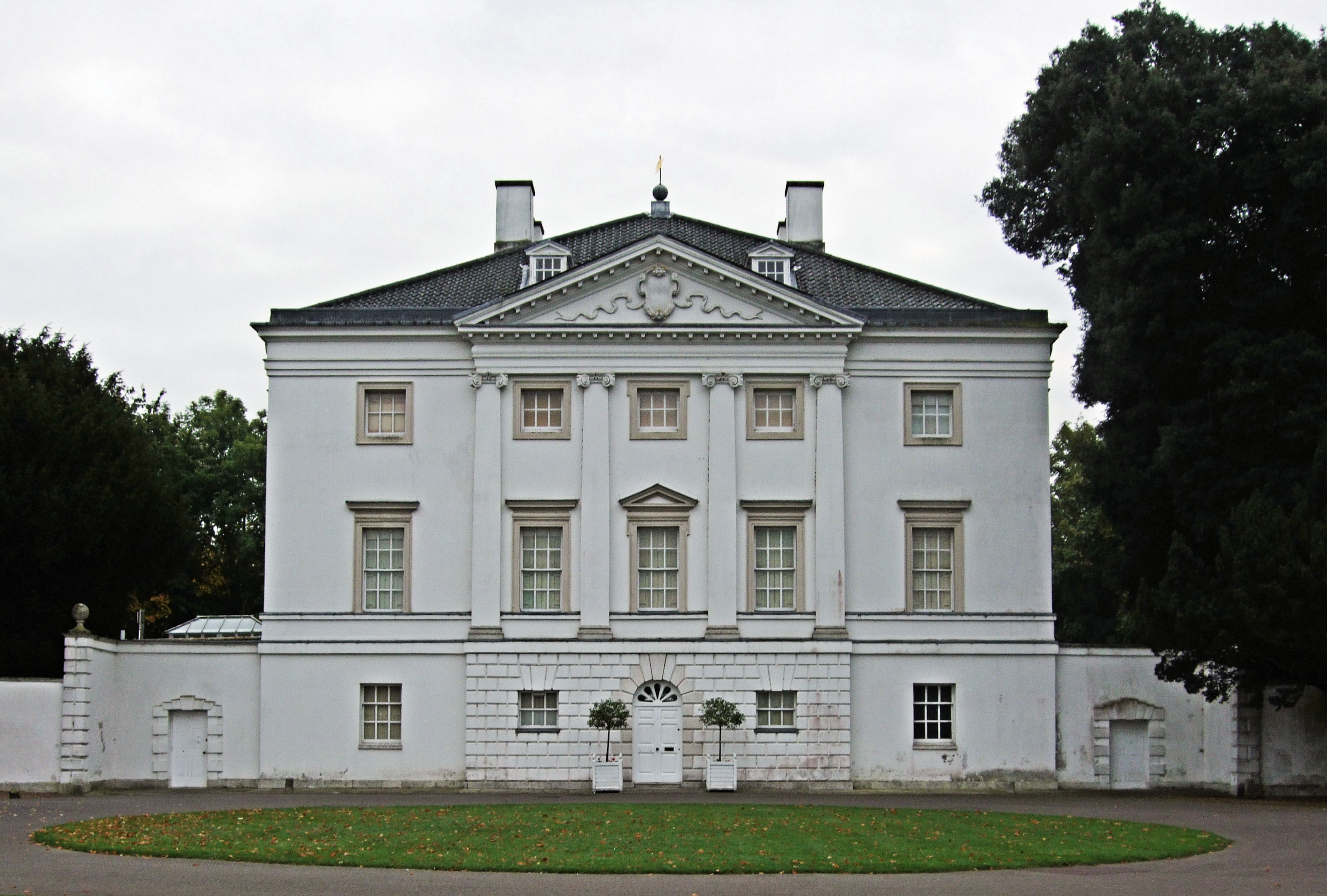 Image Credits: londonist.com
Marble Hill was home to Henrietta Howard, mistress to King George II. Roger Morris and Henry Herbert built Marble Hill as a neo-Palladian villa, a style from the 16th Century by Italian architect Andrea Palladio. The completion of this Georgian house was in 1729 in Twickenham, England. Today it houses Georgian paintings and is owned and operated by the English Heritage.
4. Jeremiah Lee House (Marblehead, United States)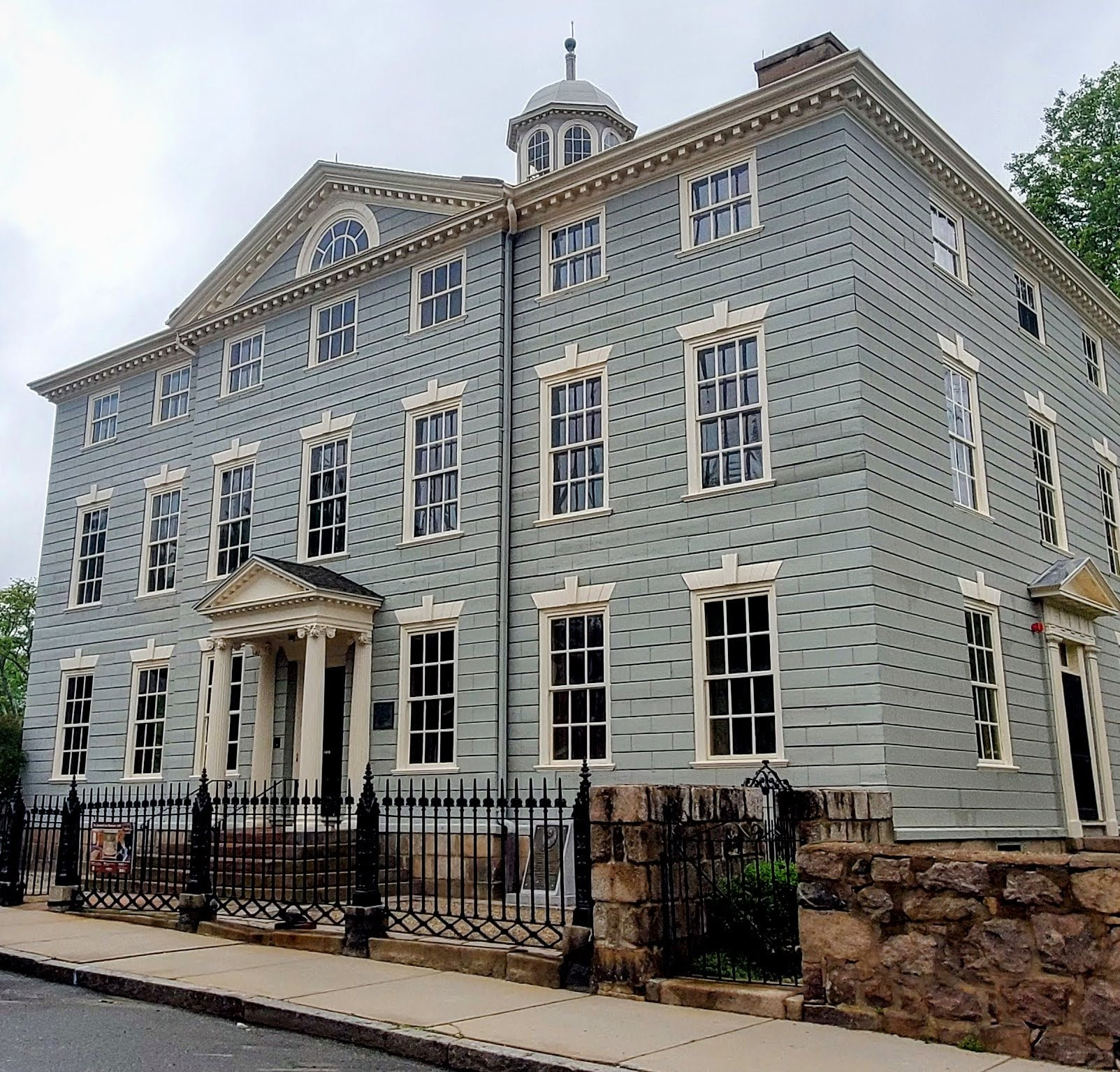 Image Credits: streetofsalem.com
The Jeremiah Lee Mansion is a historic Georgian house in Marblehead, Massachusetts. It was built in 1768 by American craftsmen. The magnificent house was home to Jeremiah Lee and was named a National Historic Landmark in 1960. As one of the finest examples of Georgian architecture, the preservation is in an almost original state as a tribute to the ties between England and Colonial America.
5. House of Correction, Littledean, Gloucestershire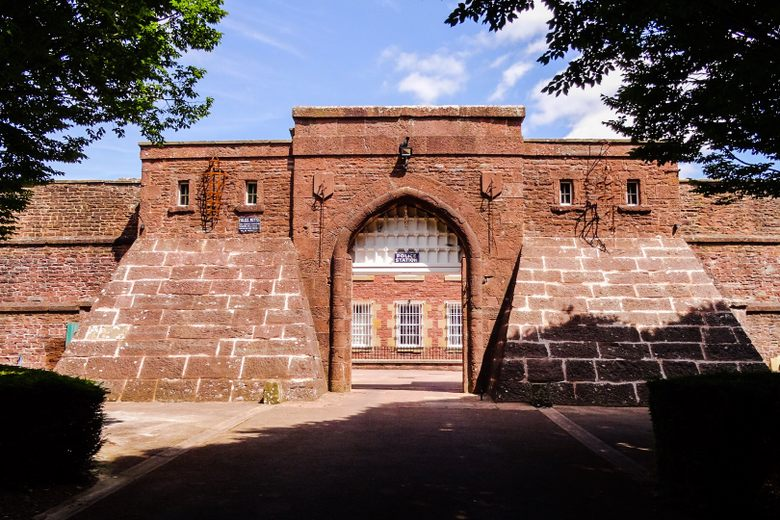 Image Credits: atlasobscura.com
The House of Correction in Littledean was designed and completed in 1791 by William Blackburn. It was esteemed and seen as a role model for other prisons of the day. House of Correction in Littledean was a police station and a remand center since 1854. Today it is a museum referred to as a home to the infamous Crime Through Time collection.
6. No 13, Lincoln's Inn Fields, London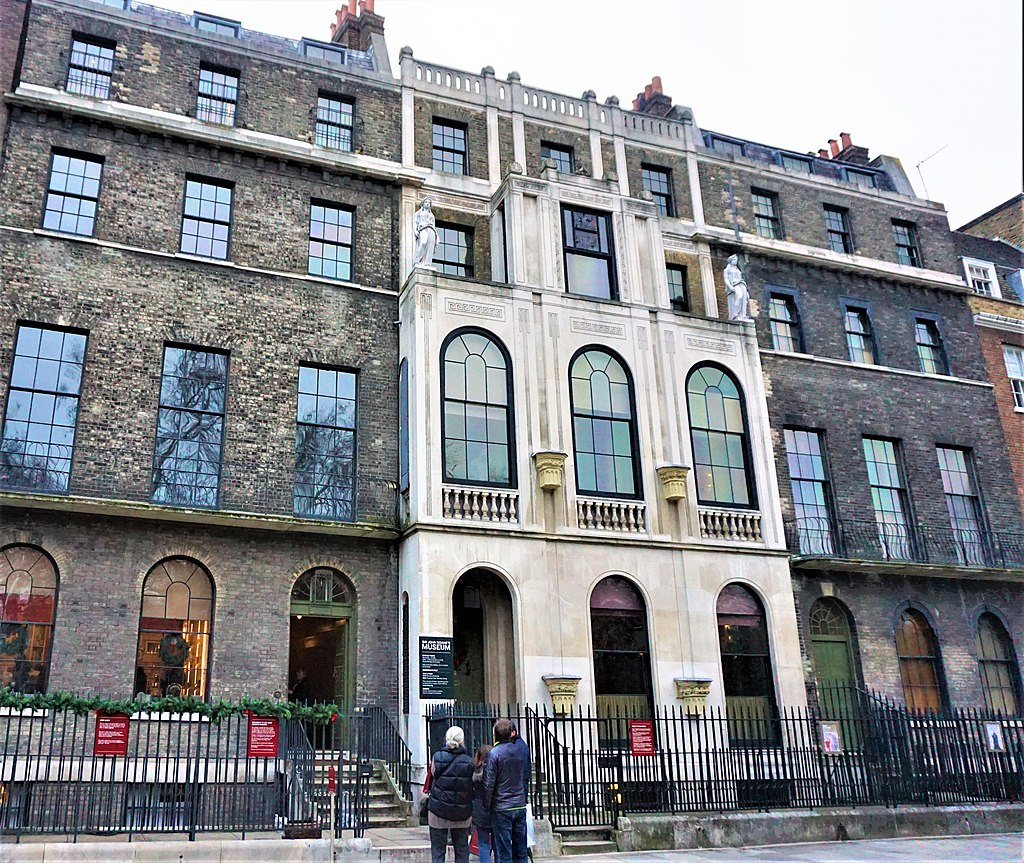 Image Credits: joyofmuseums.com
No 13, Lincolns Inn Fields was purchased in 1806 and rebuilt to house the collections of Sir John Soane. The building is amongst the finest examples of Georgian architecture, with perfect symmetry, white stone, and a beautiful pair of female caryatids inspired by the Erechtheion of ancient Athens. Soane ensured the preservation of his building for generations, and today, No 13, Lincolns Inn Fields is a museum that exudes everything classical Georgian simplicity offers.
7. Canterbury Cathedral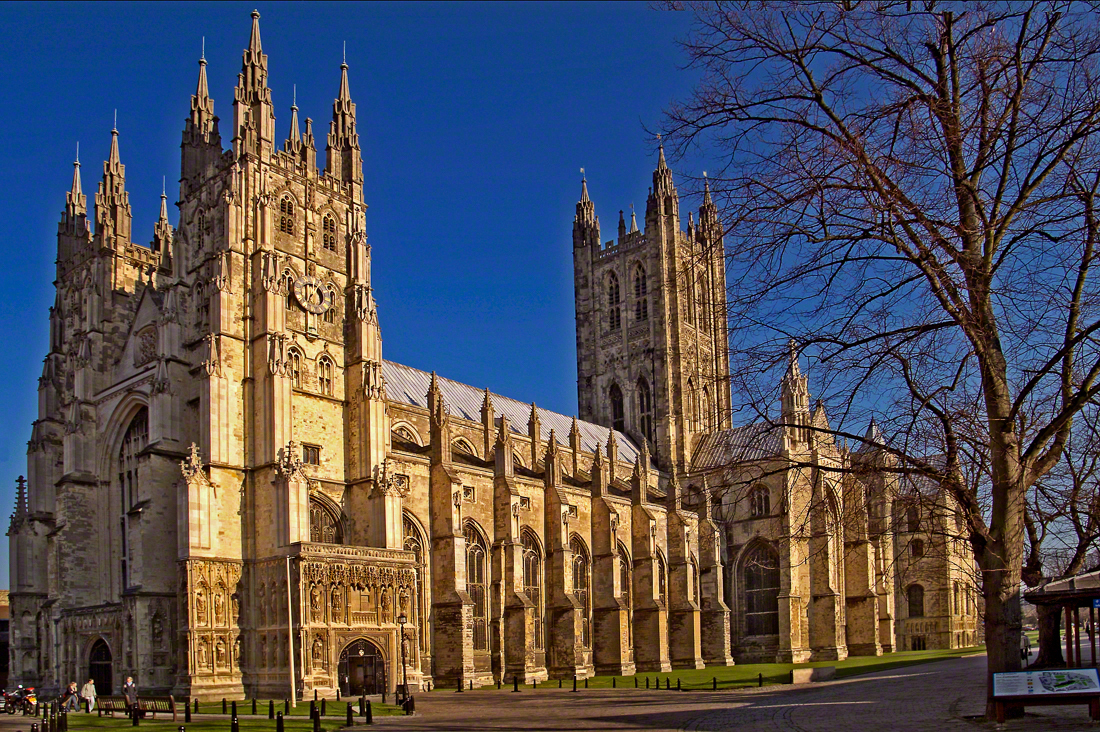 Image Credits: planetrail.co.uk
Canterbury Cathedral has a history that dates back to the 16th century. Experts built the original cathedral between 1070 and 1077. However, 100 years later, it had to undergo a rebuild because of the effects of the fire that ruined the Gothic architecture. In 1988 the church became a UNESCO site following the murder of Archbishop Thomas Becket.
8. Bedford Square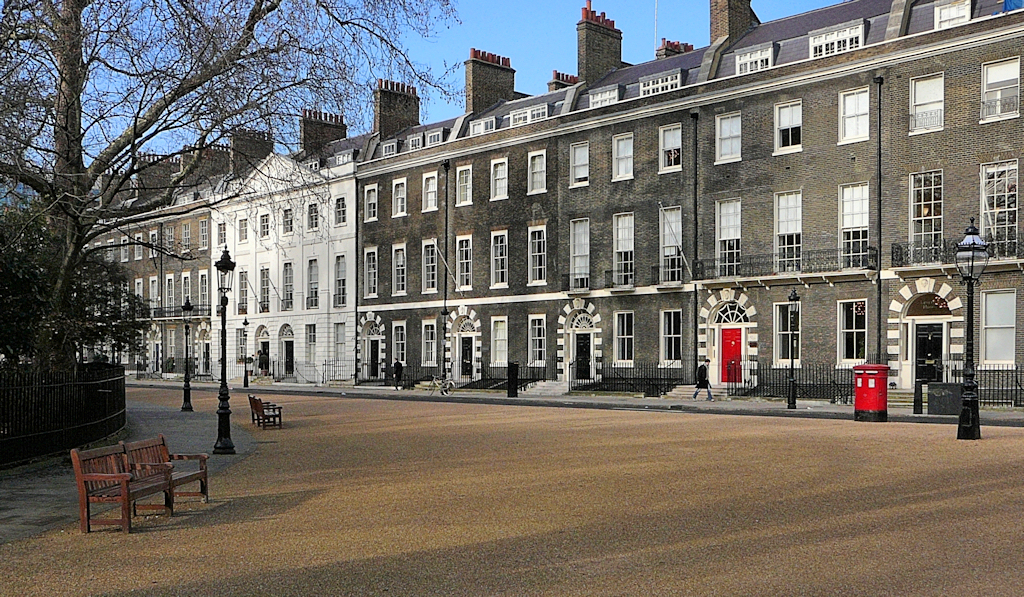 Image Credits: huntnewsnu.com
Bedford Square is one of the most beautiful examples of Georgian architecture built between 1776 and 1780. It is one of the few first examples of a planned neighborhood intended to be an upper middle-class residential area. The building forms a geometrical square with every feature of a Georgian-style building. It is today a host to several commercial businesses, including New College for Humanities and Architecture Associates.
9. Notre-Dame De Paris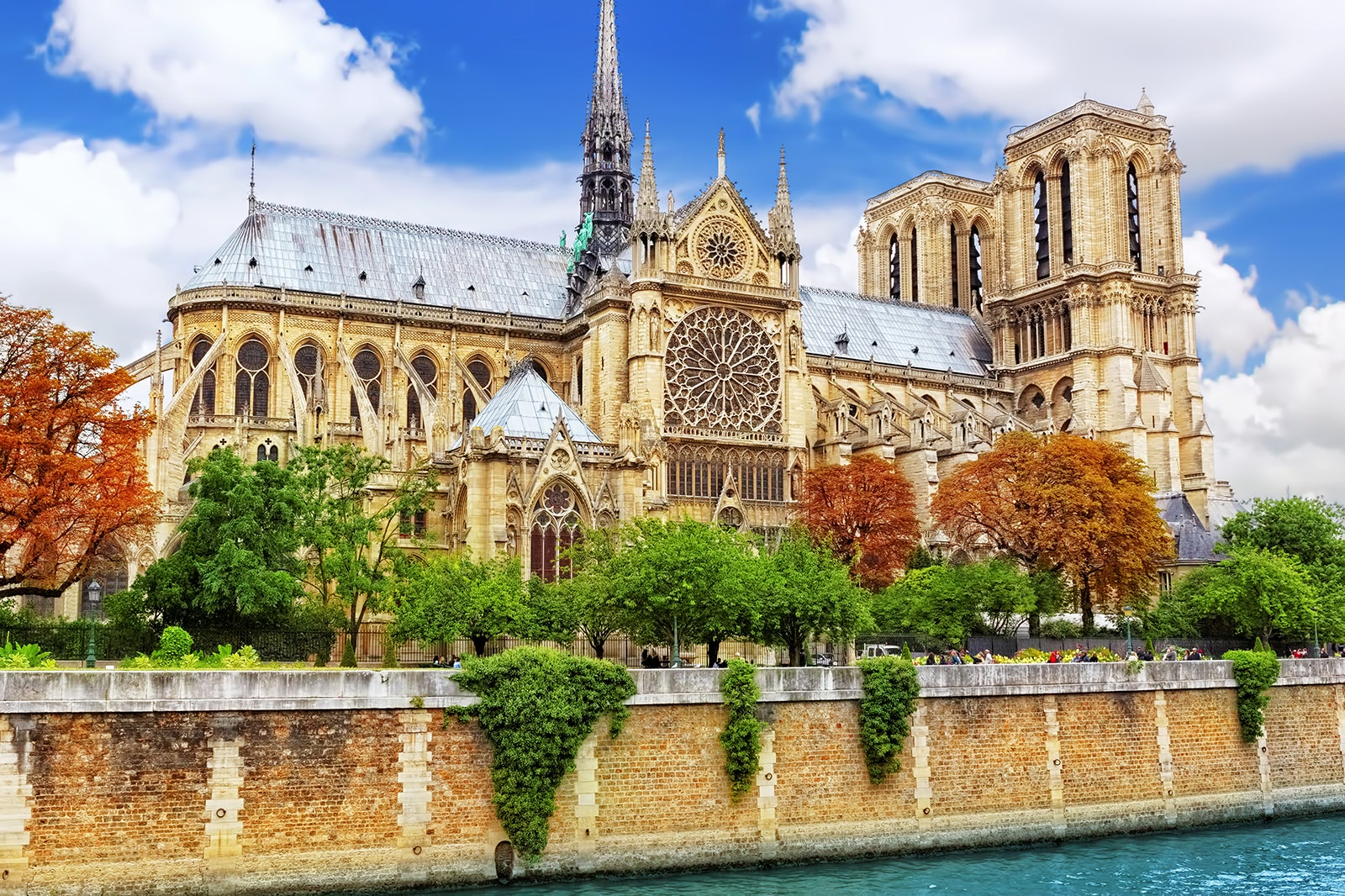 Image Credits: hotels.com
Notre Dame De Paris is one of the most famous churches in France, constructed between 1163 and 1345. While the Georgian design is still very evident, the church has gone through numerous alterations to correct damages from Second World War. In the 19th century, Notre Dame underwent several renovations by architect Eugène-Emmanuel Viollet-le-Duc.
10. Royal Scottish Academy, Edinburgh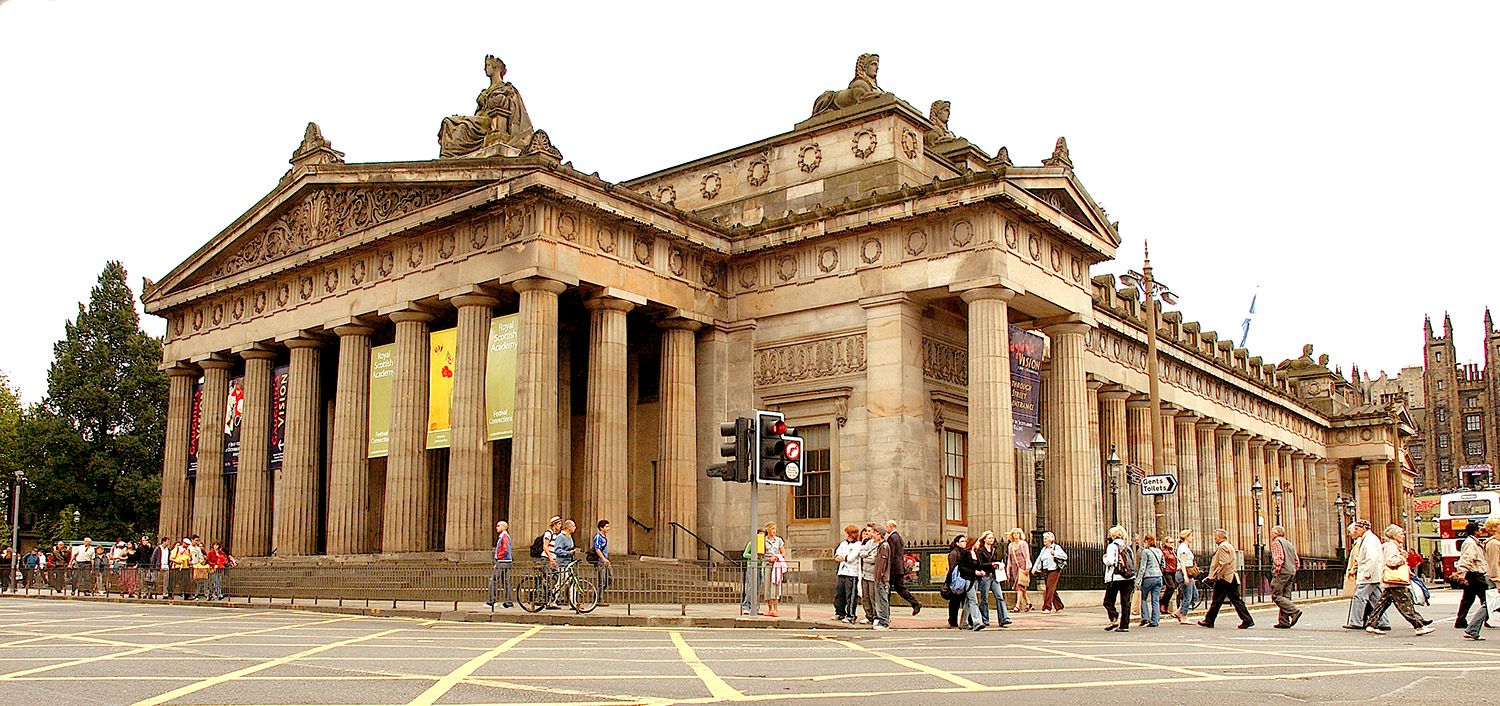 Image Credits:nationalgalleries.org
William Henry Playfair designed and completed the construction of the Royal Scottish Academy in 1826. In 1912, sculptor William Thomas added a statue of Queen Victoria on the top of the Royal Scottish Academy. The Academy still stands adjacent to the National Gallery of Scotland.
11. Hyde Park Barracks – Georgian Architecture Australia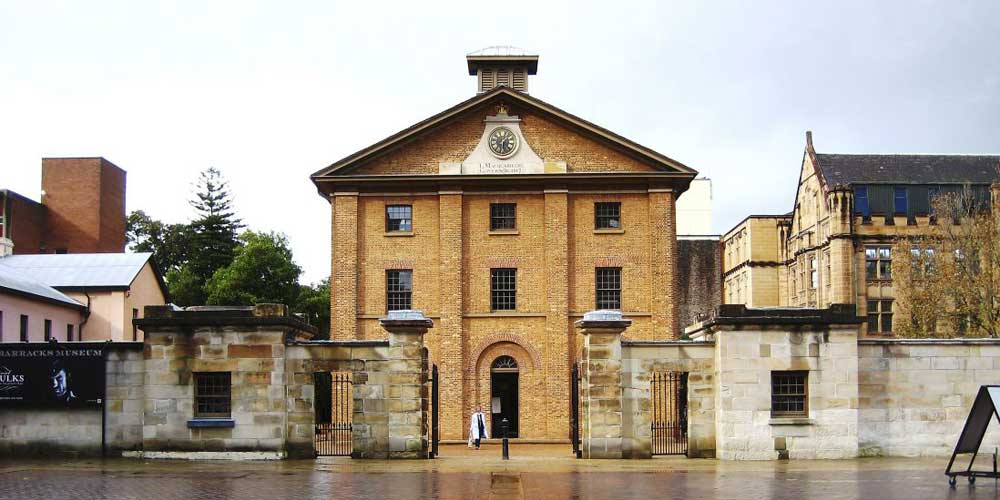 Image Credits: independent.com
Frances Greenway designed this three-story Georgian building with a capacity to host up to 1400 convicts. With a colonial-style design, it is predominantly sandstone. This exemplary example of Georgian architecture in Australia is today a museum registered on the UNESCO World Heritage Sites list. Hyde Park Barracks holds great significance in Sydney today.
12. The Westover Plantation Houses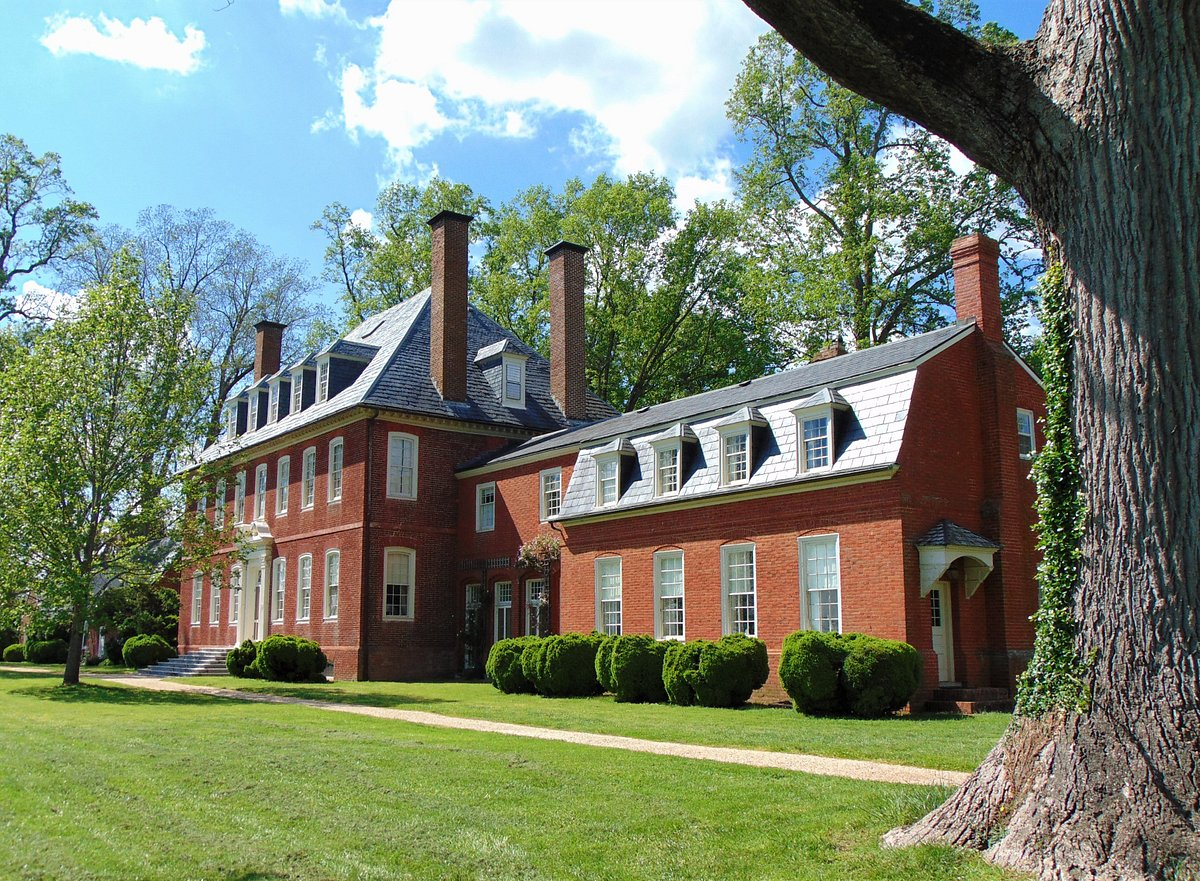 Image Credits: tripadvisor.com
Westover is one of the best examples of colonial Georgian architecture in the US. It stands along the James River, almost ten kilometers west of Charles City county. Once described as the most beautiful place in America by Major-General Francois-Jean de Beauvoir (1734-1788), Marquis de Chastellux; remains one of the best Georgian houses in Virginia.
13. 10 Downing Street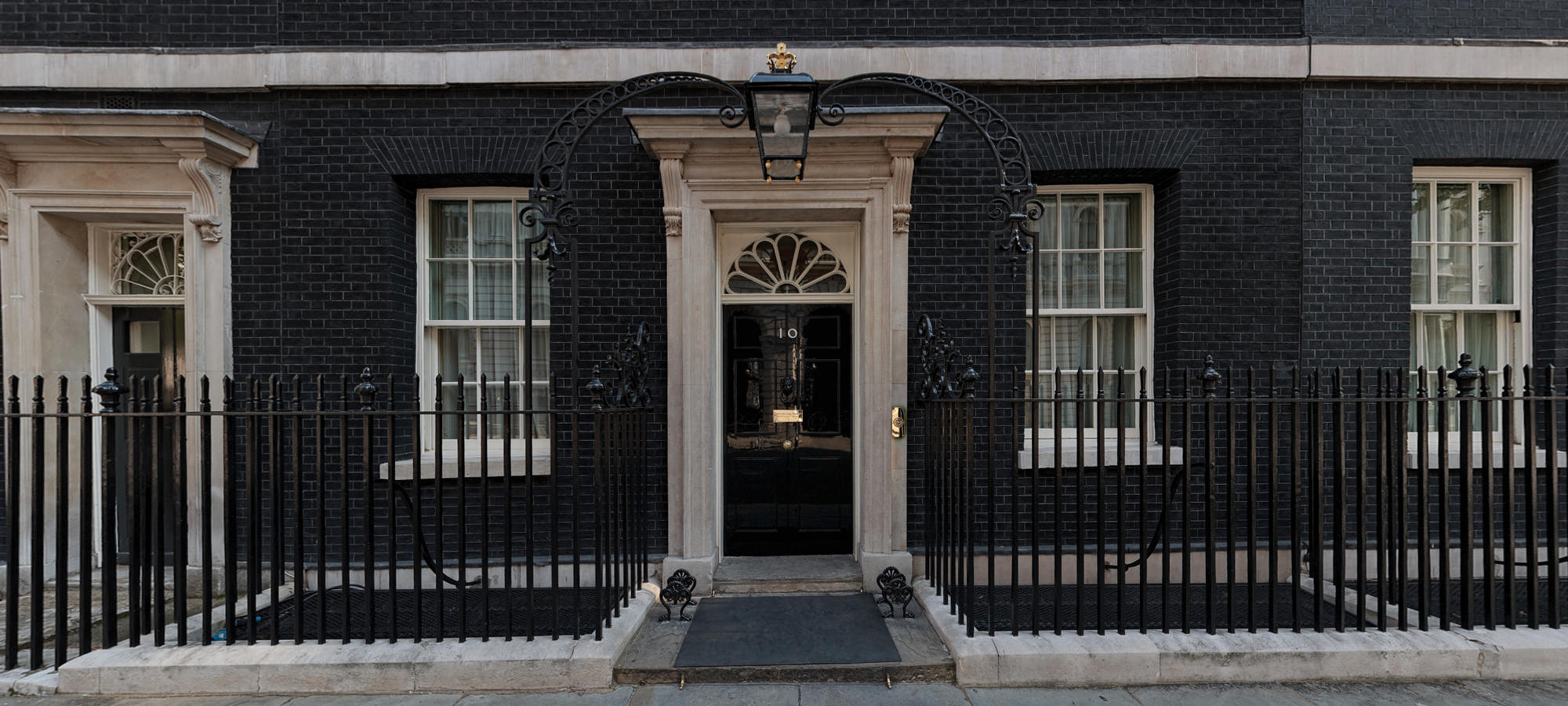 Image Credits: eyerevolution.co.uk
No. 10 Downing St was the home of the former UK Prime Minister, Boris Johnson. Originally it was three separate buildings, but then they were renovated in 1733 to become a large home to Robert Walpole, the first Lord of the Treasury. It is over 300 years old and still stands strong, with about 100 rooms.
14. Cronkhill, Shropshire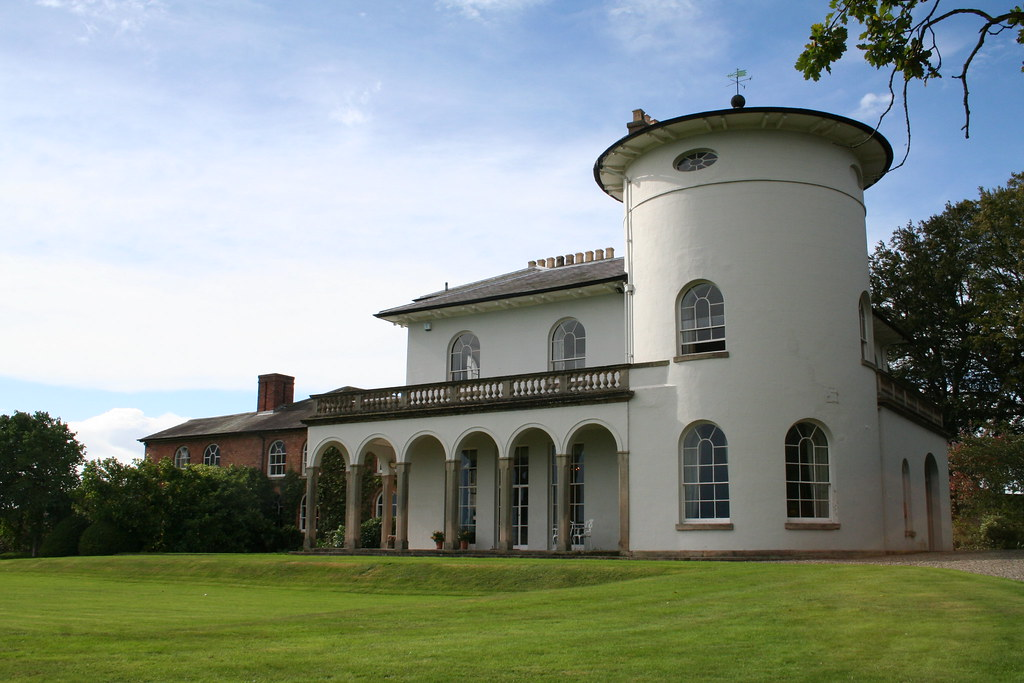 Image Credits: flickr.com
Cronkhill, Shropshire, is one of the early examples of an asymmetrical villa, designed in the early 1800s but also gained popularity in the first half of the 19th century. The architect John Nash is famed for his impeccable works designing famous buildings like Carlton House Terrace and Buckingham Palace. The residence of King Charles III, Buckingham Palace, is one of John Nash's best Georgian designs.
Frequently Asked Questions
1. What is the Georgian order?
The Georgian order is a set of rules that every architect was to abide by in design and construction. The Georgian homes were to be symmetrical externally and internally. Unlike a traditional house, the hall of a Georgian home was to be an entrance vestibule.
2. When did Georgian revival architecture emerge in the US?
Around 1876, the Georgian Revival re-surfaced, but it only hit the West Coast after World War I. And as time passed, the design became very popular in the US. People eventually started using the term "Georgian" to refer to "symmetrical" in architecture. Tyler Swift is amongst the celebrities who have shown a preference for Georgian-style homes. Check out her California Georgian estate for a closer look at the beauty of Georgian architecture.
3. When did neo-Georgian architecture emerge?
Neo- Georgian architecture emerged later in the 19th and 20th centuries. And while there was a lot of modern touch to how architects approached the design, they still used the principles and strict guidelines of Georgian architecture.
4. What is a characteristic of a Scottish Georgian house?
A Scottish Georgian house typically featured dado rails between walls, plus small window openings. The Scottish Georgian houses also have a hip roof and follow the guidelines of Georgian architecture.
5. Can a Georgian home have clerestory windows?
To install a clerestory window, an architect has to consider the size and shading. It is also essential to consider the measurements between the soffit and the window.
6. Can you replace Georgian windows?
Changing Georgian windows can be very costly, and you stand the risk of changing the home's appearance. Even if you use uPVC Georgian equivalent windows, chances are you may tamper with the original Georgian façade of your house. Therefore, it is advisable to understand the kind of professionals you approach when any of your windows need repairs or replacements.
Conclusion
The Georgian design is undoubtedly an understated elegance. The delicate charm exuded by these symmetric structures is employed by following strict guidelines that give them a distinct look. The interiors boast generous spaces and ample natural light. Though the style emerged during England's King Georges' reigns, it has remained a timeless architectural design. Georgian architecture can be seen in US plantation houses, English country estates, and townhouses in London and other cities globally.
Featured Image: southlondonwindows.co.uka