Finding good interior design firms in the design world to bring your vision to life can be a bit challenging. Some of the best interior design companies offer both commercial and residential services. Expert interior designers also range from commercial designers to residential interiors designers. Before hiring interior design firms, you must have a shallow idea of what you are looking for and also a list of your major dos and don'ts which you can read up from a book. This is a great starting point as it will ensure the interior design company narrows the possibilities to a number they are sure are going to please you because your opinion matters the most.
Please Note: During COVID, we're recommending an online design service like Laurel & Wolf. Use our coupon code: ARCHUTE5.
Before your first meeting with the potential top interior design firms, make sure you thoroughly go through their website and social media profiles mostly Instagram, Facebook, Twitter, Youtube, and even Pinterest if they have a page. This will give you a vast idea of the work they deliver to their clients based on their previous interior design projects. Additionally, when looking for the top interior design firms, connect with firms whose portfolios make you feel good, whose style is attractive to you, and also are in line with the style design you are going for. Some of the top firms may offer consultation over the phone, some in an in-person meeting, and others through an email.
Ways you can get interior design style ideas are:
1. Elle Decor
Elle Decor magazine is a beautiful meet point of style and design. It is the predominant origin of inspiration for those whose apartments are an illustration of their passions. Elle Decor is for readers seeing to improve their lives with all the latest in design, art, and style.
Elle Décor Magazine offers home décor tips, and guides for the trendy soul. The magazine combines the most sizzling trends in interior design and top interior design firms to bring you inspiration for your own home. Also, Elle Decor Magazine shows sneak peeks into your favourite celebrity fashionistas homes and lofts in every issue. One of the prominent works that have been featured in this magazine is that of John Meeks and partner James Aman who designed spaces to enhance the adventurous paintings and sculptures of a blue-chip collection.
To top it all, Elle Decor Magazine offers advice on what accessories to incorporate to make your space trendy, how-tos, and advice on how to buy the right kind of furniture design style, whether it is custom furniture or ready-made, for a particular style.
2. Architectural digest
This is a design magazine that shows you the world's topmost beautiful houses. Architectural digest is known for showcasing homes of the rich and famous and they include, musicians, billionaires, and famous actors just to name a few.
It is a magazine that features work between the best photographers, writers, and the top content editors in the top interior design firms world. This magazine is a great source of inspiration, ideas, and mostly for entertainment purposes.
Every month, there is a new colour theme to look forward to, from the most extravagant and lavish accomplishments in the design world to featuring contemporary and classic styles.
3. House beautiful
This magazine is a dream for the people looking for fresh ideas to design their homes. It offers expert advice from some of the best interior designers from choosing the right colour of your living room to applying new themes in your home. This magazine comes with plenty of how-tos and where to shop in your area and environs, for those project ideas to come to life.
Top interior design firms in the world
1. Bates Masi + Architects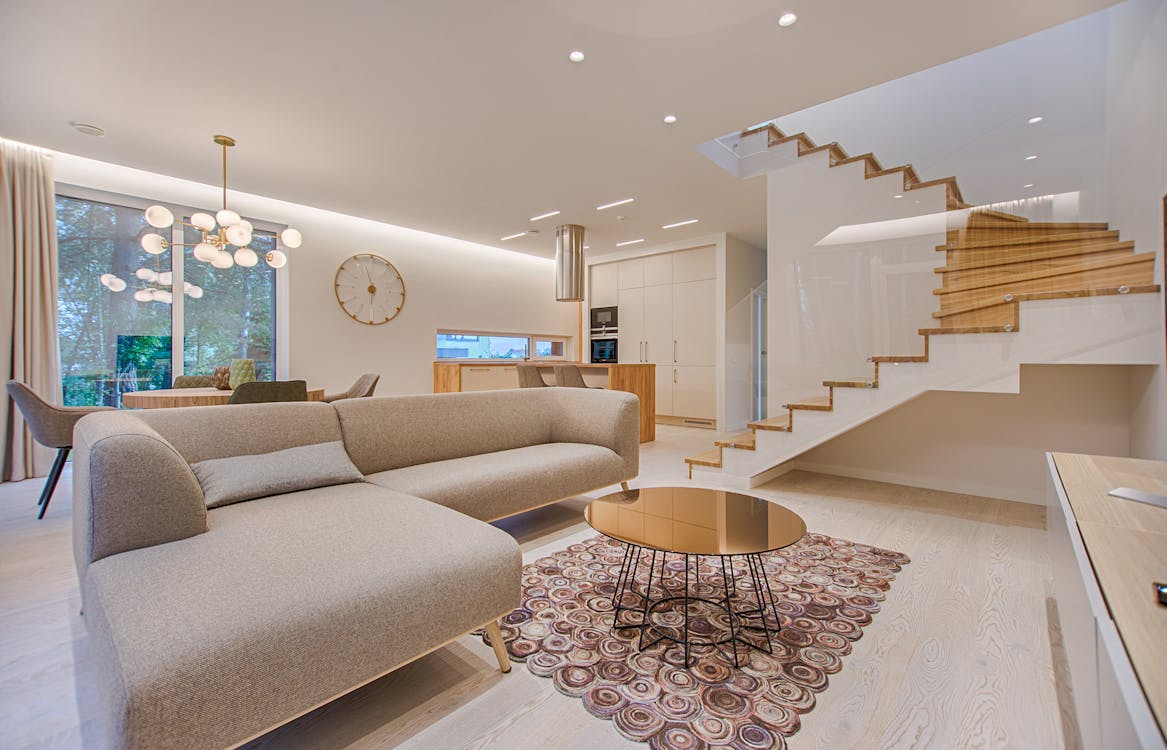 This Basi Masi+ Architects firm is one of the full-service top interior design firms located in the East Hampton, New York area. Over the 55 years, they have been functional, this top firm has received over 86 awards all over the design world. Their main clientele comes from hospitality, residential, and also refurbishments. This LEED accredited top interior design firms projects have ranged from suburban residences, urban residences, offices, furniture, and also schools all around the US. Many of their top projects have been recognized by a list of publications and also the AIA Design Awards.
Their main focus is enriching the environment and these top interior design firms do not shy away from any size or type of project in their line of work. The firm's philosophy in achieving the best interiors is maintaining an attention to detail.
2. Brad Ford ID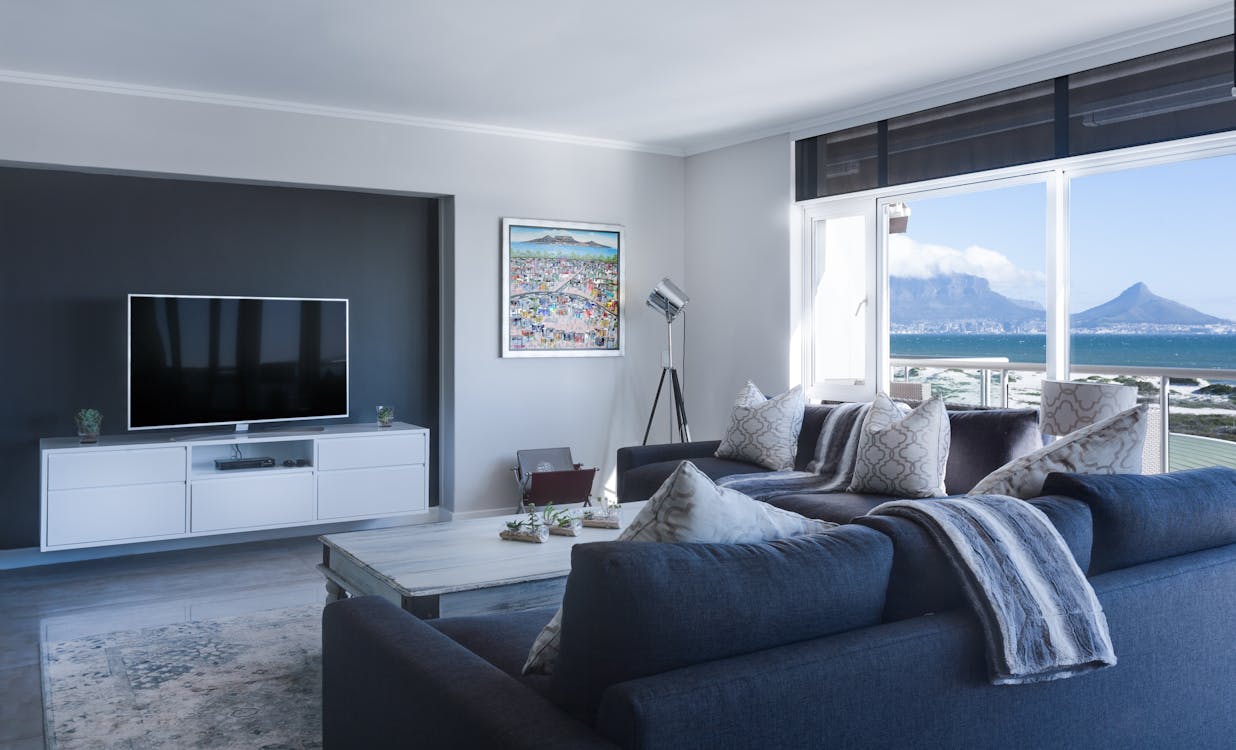 This is one of the top interior design firms, NewYork based, that balances colour, space, and light into their every design. Their interiors work portray elegance and sophistication but yet functional. Brad Ford's firm has been featured in various magazines such as the Elle Decor and the list continues to expand with the growth of the company.
Brad Ford, with over 10 years of experience in the interior design industry has perfected his skills under top designers Thad Hayes and the late Jed Johnson. His growth over the years can be seen in his timeless pieces of art.
3. 1508 London
This top rating interior firm is an interior and architecture design studio that boasts of creating exceptional spaces worldwide. It specializes in multi-unit developments, hospitality, and also private residentials. It is considered one of the go-to interior design companies for the high end and the world's finest hotels. Among the few top hotels designed by this firm is Jumeirah, Park Hyatt, Four Seasons Hotels&Resorts, and also the InterContinental Hotels.
This London-based firm, style designs come as an inspiration from geography, history, and architectural vernacular which they derive from measured principles. They guarantee to create designs that are of incomparable value and represent the passions of their clients.
1508 London boasts of an expert design method starting from the feasibility studies to ensuring high-quality completion of every project. Besides, they also understand the value of people and provide a disciplined team that provides the top interior design firms with the knowledge to push any boundaries to suit clients' needs. Instagram @1508LONDON.
4. Aero Studios
Aero Studios is based in New York and is one of the top interior design firms in the United States, founded by the pro, Thomas O'Brien in 1992. This firm's interior design style is warm modernism. The designer embraces the broad curve of traditional to trendy style designs as new approaches to represent American present living. This designer's projects is a combination of a modernist filter with some old-fashioned virtues such as vintage elegance and also classic comfort. This organization has clients ranging from product design, fine art consultations, to designing private residential projects and also designing commercial properties.
The Aero studios have a home interior decor store that plays the retail function by displaying Obrien's latest interiors ideas publicly for six days a week, all year round. Some of the top interiors from the designer's collection are textiles, fabrics, accessories, carpets, beddings, furniture, tableware, and also lighting. In addition, Aero Studios offer a variety of home decor services in the store and also a special gift registry. As one of the top interior design companies, any studio visits have to be scheduled through an appointment. Instagram @aerostudios
5. Stac Architects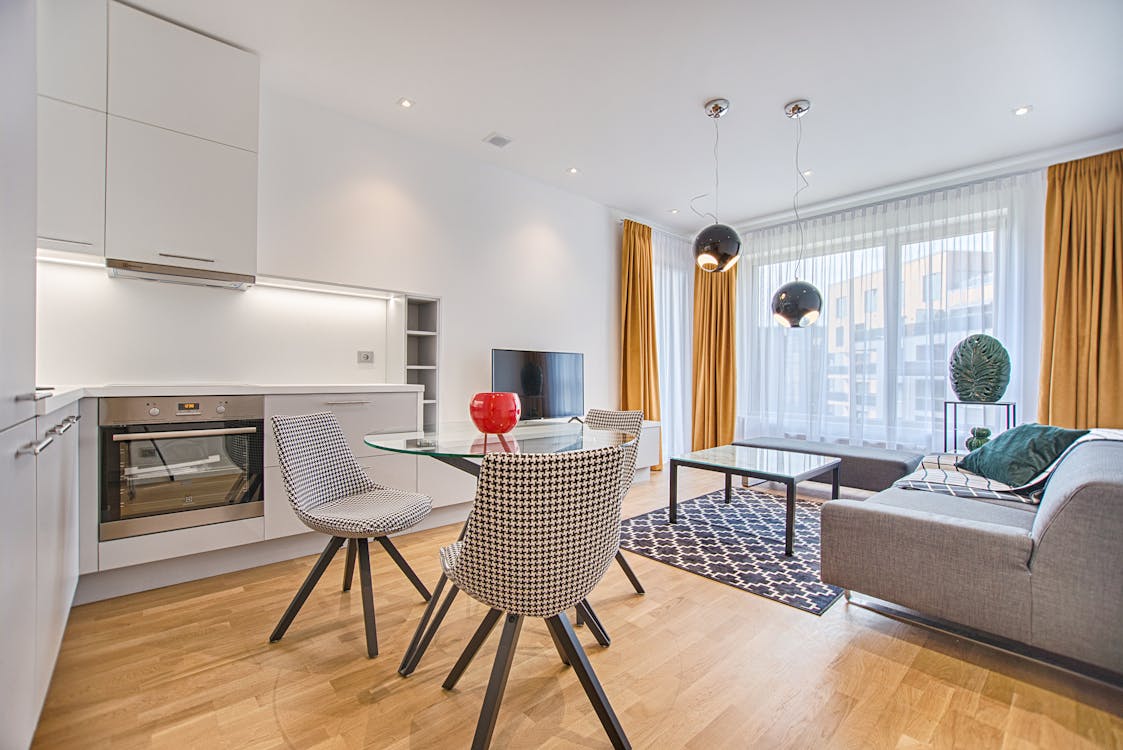 This is one of the top interior design firms from Bulgaria that has been around for 9years now. Stac architects' team of enthusiastic architects is always craving good interior design and modern technology. Their interior style design comprises industrial, product design and contemporary design, restaurant & bar designing. They boast of being able to provide quality work in diverse projects. Their clients range from corporates, commercials, creative residential, architecture, and also recreational interior design styles. Their major interior design focus is on family residential designs and also residential buildings. They promise to deliver each and every project with elegance irrespective of its size.
The finished interior projects are a direct representation of the clients' needs, style, and personality as their opinion matters the most followed by any environmental concerns. Their work environment is a close collaboration with the top team of interior design and architecture consultants and contractors. As a result of this top pro team, the design firms produce a perfect work of art that naturally blends with the environment. Instagram @stac_architecture
6. Studio O+A
Another one of the top interior design firms is Studio O+A interior design company which is based in San Francisco. The top design name O+A came from the founders' names who are Primo Orpilla and Verda Alexander. This firm has designed stylish interiors for a number of well-known top tech facilities such as Cisco, Yelp, Facebook, and Evernote. They pride their work on a combination of creativity, expertise, and flexibility to achieve the clients' required full service. The interior design staff consists of over 40 trained professionals with adequate experiences that deliver well planned and designed projects for their clients.
Studio O+A also sells some interiors for either a living room, kitchen, or a work environment. Among the list are accessories, lighting, building facade, stairs railing, furniture, construction products, equipment, and kitchen materials just to name a few. This top interior design and architecture firm has won awards in the interior design industry and also has been featured in several magazines like Elle Decor across the globe. Among the top design awards received by O+A Studios is the Hewitt National Design Award. Notably, the founders Primo Orpilla and Verda Alexander were 2015 hall of fame inductees. One of the reviews about Studio O+A reads "It is internationally acclaimed in interior design" Instagram @o_plus_a
7. Decor aid Interior Designers
This is one of those top interior design companies that hire only senior interior designers. Any designer that is part of the staff is a proven contemporary interior designer. Each and every interior designer that is part of the team is handpicked and goes through a thorough vetting process. Also, in any construction collaborations that take place, the construction experts must have a proven success record. These designers guarantee a top finish, end-to-end interior design service. These firms have been responsible for the upcoming of some New York City landmarks to start-up offices in Silicon Valley.
Decor Aid Interior practices fixed and upfront pricing and also exclusive access to huge furniture discounts. The fixed pricing helps to avoid any excess charging groundlessly or unnecessary raises on any products and services. This interiors firm practices transparency from the beginning of the projects to the end of the projects and avoid any delays by any designer.
Décor Aid's interior designs have been starred in Elle Décor, Architectural Digest, New York Magazine among many more. This interior design firms offer free in-home consultation with one of your chosen interior designer from their employees. The in-home consultation is very effective as they check thoroughly what interiors should be purchased and also what resources are needed. The work they do is to scout the home from the living room to the kitchen and analyze it for you. They suggest color themes and also a list of decor items you should purchase for a better interior. For any interior design projects, the interior designer allocated the work, they must present perfect Instagram worthy interior designs within the agreed period of time.
From late 2014, these top design firms have completed over 3000 projects in only New York. Decor Aid's team offers a list of its interior design services in London, Washington DC, Miami, Chicago, Los Angeles, Toronto, and San Fransisco just to name a few. One of the reviews stated that they are "super easy to work with, hands down a great group of people." Instagram @decoraid
8. CKDESIGN Licensed Interior Design
CKDESIGN Licensed Interior Design is one of the top interior design firms that major in the hospitality industry and specializes in casinos, restaurants, and hotel interiors across Canada. The head office of this top interior design firm is based in Edmonton, Canada. As one of the top interior design firms, it is licensed with the AAA and has been rendering consulting services as of 2008. The interior design studio leader is known as Chris Kourouniotis LID.
Among the services, CKDESIGN top interior design firms offers are construction administration, programming, project tendering, and conceptual design development. CKDESIGN Licensed Interior Design clients are mostly medium-sized businesses, enterprises, and SMEs.
These top interior design firms have bagged plenty of rewards. Among the recent rewards received by these top interior design firms are 2020 Masi Design Award, 2020 Avenue Magazine,2019 Avenue Magazine, 2019 Enroute City Guide, 2018 Where Magazine Canada, 2018 Vue Weekly Golden Fork Awards, 2018 Avenue Magazine just to mention but a few.
Instagram @ckda.inc
Some other top interior design firms in the list include:
1. Amy Lau Design Company
Amy Lau Design is known for its interior design style of attention to detail, design process, lavishness, and bringing warmth to spaces. The portfolio of the award-winning pro, Amy Lau's firm consists of a list of luxurious residential interiors from some of the topmost artistic and sophisticated homes in the interior design world. Among a few of her top known projects is designing renowned show houses like Kips Bay in New York and also the inaugural Architectural Digest Design Studio for the Architectural Digest Design Show in New York.
2. Eastlake Studio
Chicago based Eastlake Studio architecture and design firms that majors in designing corporate office spaces and producing astoundingly great and high end working spaces for their clients. They boast of being one of the first architectural and interior design companies to use computers, having been operational for over 33 years.
This interior design firm projects also have a turnaround time of about six months which is a very short period considering everything that it would take to complete such a project. This confirms how hard the employees work to ensure clients are satisfied and have one of the top best interior design services in the market.
Instagram @eastlakestudio
3. M Moser Associates
This is one of the top interior design firms that specialize in designing and producing workplace environments for almost 40 years now. M Moser Associates' interior design firm boasts of a clientele that ranges from the education sectors, corporates, and also private healthcare sectors.
These top interior design firms work with a team of over 1000 people from different professional backgrounds across the globe. They promise to capture your workplace vision and deliver holistic projects. Instagram @mmosersocial
4. HKS Architects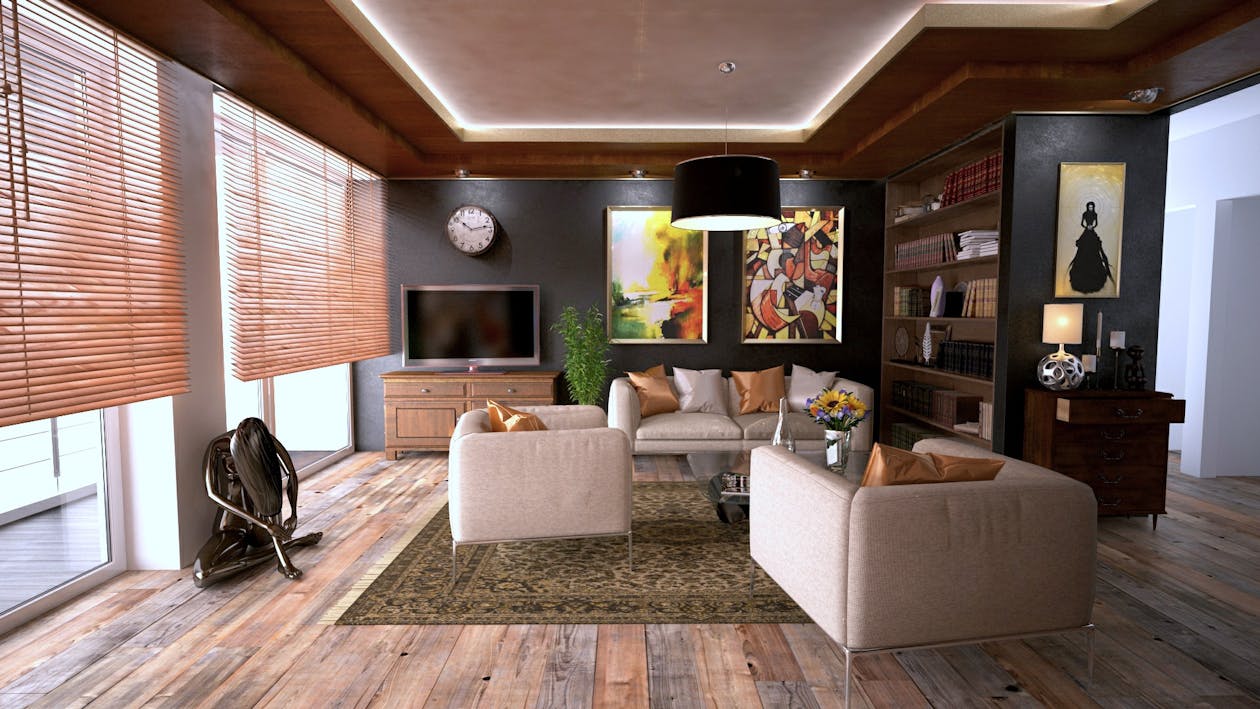 HKS is one of the top interior design firms that pride themselves to be interior design firms that improve, test, and design top smart solutions. They are located in 27 different locations in the East, Central and West America, Latin America, Europe, Middle East, North America, Asia, and the Pacific. The main interior design firms' office is located in Dallas Texas. This top interior design firms team is made up of over 1000 workers which include the top nurses, researchers, architects, anthropologists, and many more interiors workers. HKS global firm's founder Harwood had a purpose of inspiring through design. They have collected a list of awards over the years. Some of the Awards they have won recently the 2020 Outstanding Organization Award from Healthcare Design Magazine, 2020 Fast Company Innovation by Design Awards