Mobile home remodeling is among the easiest remodeling projects. However, most mobile homeowners don't see it that way, especially when they consider remodeling simply by looking at their mobile home's design, flooring, windows, and walls. Planning is the key to a smooth mobile home remodeling process. So, what remodeling ideas do you have for your mobile home? And how are you going to put those thoughts into action? Here are mobile home remodel tips, ideas, and costs that might work for your house.
What is a Mobile Home?
Mobile houses, also referred to as trailers, are homes on wheels that were mass constructed before 1976 with minimal government construction regulation and control. They primarily resembled modern-day campers, with an open trailer coupler and wheels that allow the home to be readily movable.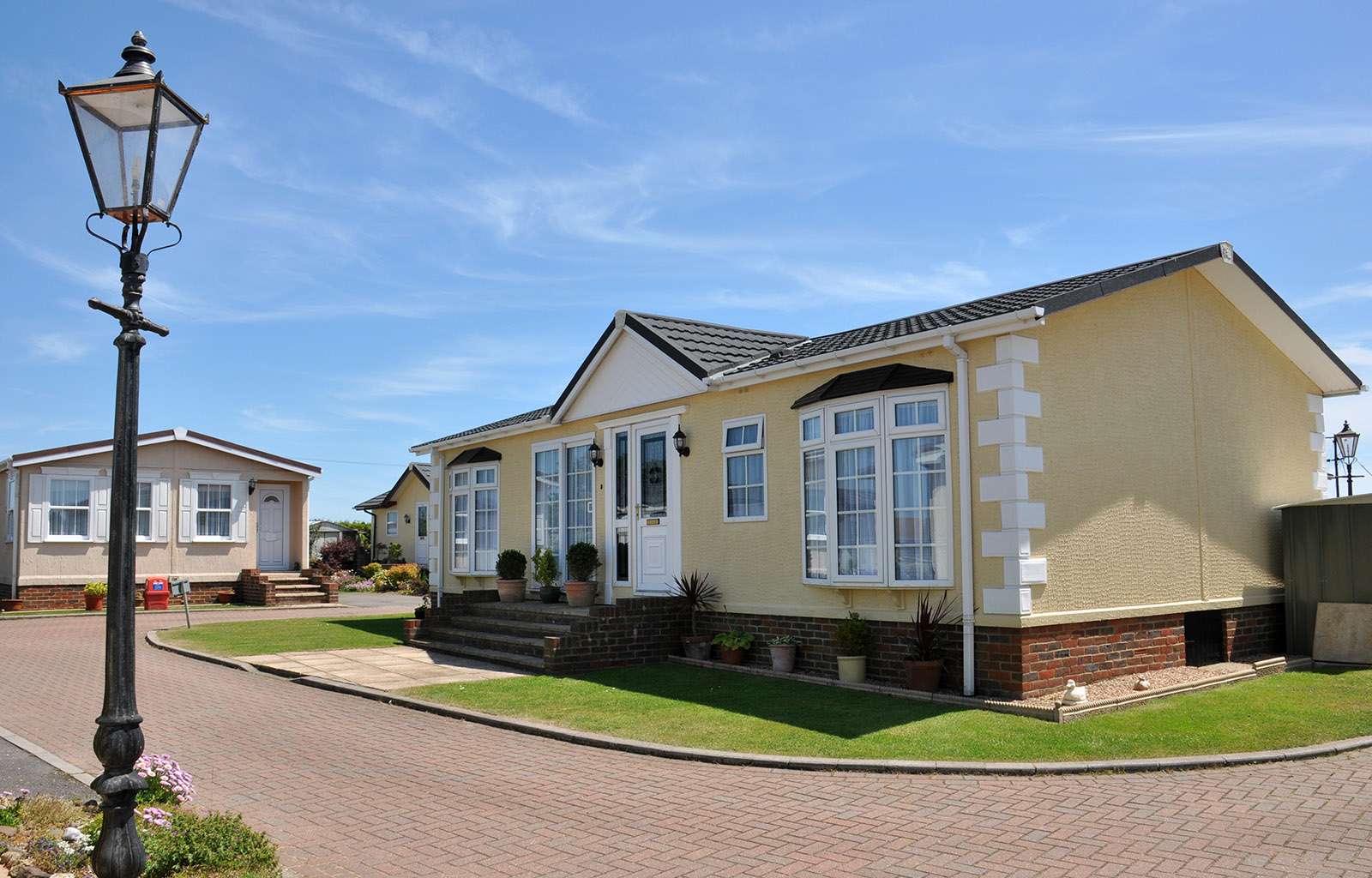 Image Source: khov.com
These houses are built completely in the factory, with the U.S Department of Housing and Urban Development overseeing the whole construction process under the HUD federal building code. Conversely, the houses can be single-or multi-sectional and are transported and installed on-site.
There are several house remodel ideas for customization. Besides, you can customize everything before the workers start building your new house. For example, there are several floor layouts, windows, colors, and amenities.
Mobile Home Remodel Tips
1. Have a Budget Plan
Remodeling a mobile home requires great planning. First, you will need to decide where to spend your money and when to save it. Without a working plan, you will spend far more than you intended. Therefore, make a list and set a budget whether you intend to renovate your entire kitchen or living room or freshen up your bathroom.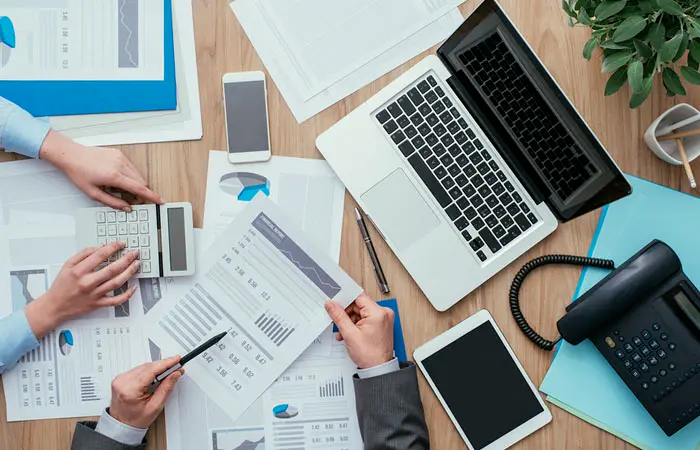 Image Source: makingyourmoneymatter.com
To ensure you aren't overwhelmed, you can divide the renovation into several tasks. For example, we recommend dividing your house into different spaces or rooms.
2. Make your Mobile Home More Eco-Friendly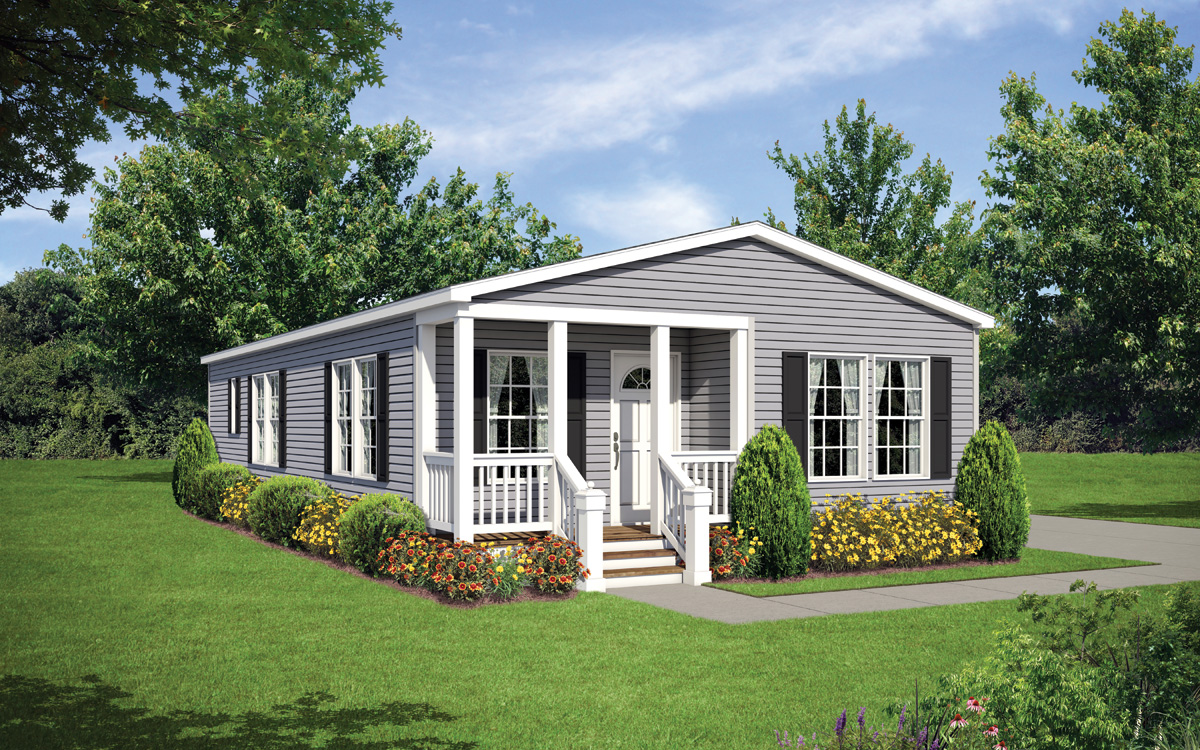 Image Source: summerfieldsfriendlyvillage.com
Eco-friendliness has many benefits, such as saving money. In addition, you can make your mobile home more eco-friendly and energy efficient. For instance, you can upgrade light bulbs with more energy-efficient ones, put up window film, or add weatherstripping. This way, you will spend wisely not only during your renovation but also in the future.
3. Choose a Design and Stick to it.
Image Source: phmnconstruction.com
When remodeling your mobile home, switching from one design to another will result in overspending. If you pick a specific design, stick to it to avoid incurring additional costs. You can also choose two designs and integrate them from the start. This will allow you to buy just the renovation materials necessary for your mobile home's design.
4. Adjust your Roof Pitch
The standard roof pitch of a house is 5/12, meaning that the roof raises five inches for every 12 inches as it "runs" from one end to the other. As a result, the higher the pitch, the steeper the roof.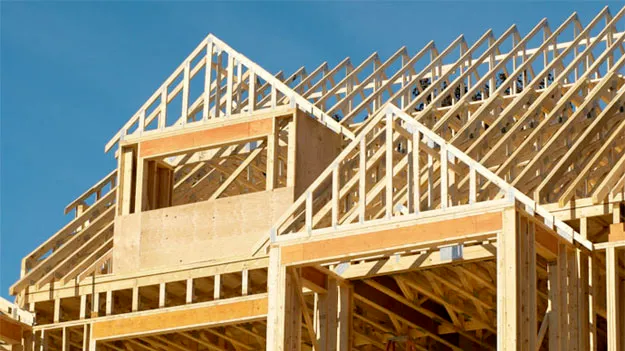 Image Source: champaignexpertsblog.com
So if you live in a snowy environment, a steeper roof pitch is handy since the snow will fall off the sides resulting in less damage on the roof. Conversely, if you live in an area with no snow experiences, the pitch of your roof is not a major concern.
This is one of those renovations that can be worth investing in for now if it will likely save you money on repairs in the future. If you are unsure if a steeper roof pitch might benefit you, ask your mobile home dealer what is typical for your area and use that information to make your decision.
5. Widen the eaves
Eaves usually keep water away from the home's exterior and windows. The wider the eaves, the better. And since the roof pitch of your mobile home is higher, the eaves must be wider. They should be between 12 and 16 inches broad.
6. Upgrade your lighting
Upgrading your mobile house's exterior and interior lighting will make it feel more like home. Though most mobile homes have a regular outdoor light at your front entrance, you may upgrade to a coach or nickel light. Besides, you can upgrade to ornamental kitchen light, chandelier-style dining light, and other light fixture options throughout your house.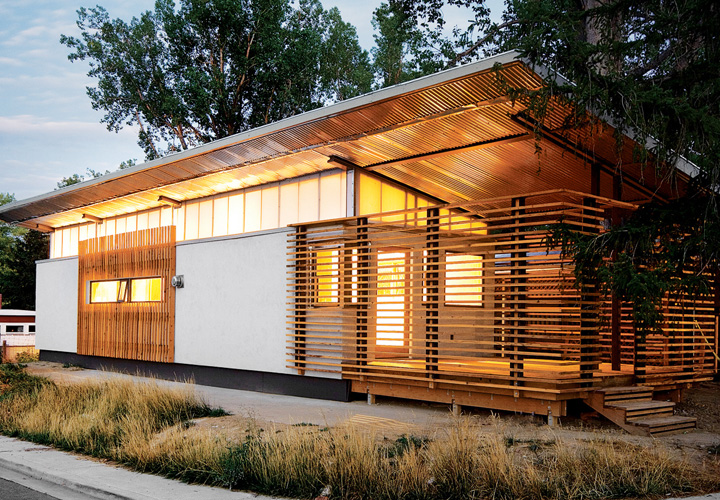 Image Source: mobilehomeideas.com
On the other hand, if you prefer natural lighting to have several light fixtures in your house, adding windows or larger windows to your mobile home would be a great solution.
7. Replace the Doors
Mobile houses usually have small interior and exterior doors, which are often less appealing. Therefore, we recommend replacing them. Replacing the doors with larger ones is the best option. Besides, go for a door material appropriate for where you intend to install the door.
Image Source: hunker.com
Aluminum is a great option for external doors. The exterior door size should be 36 inches wide by 80 inches tall. On the other hand, wood is the best material for interior doors. Furthermore, look for the latest doorknobs for the internal door to offer it a more appealing look.
8. Create a Deck
A mobile house can have an outdoor space too. What are your thoughts on a porch in a mobile home? A deck will radically transform the appearance of your mobile home. Add some outdoor furniture on the deck. It can be an ideal place to unwind while reading your favorite book. You can also have an evening drink while enjoying the sunset.
Image Source: mobilehomerepair.com
Other outdoor extras include an exterior outlet for power tools and Christmas lights, as well as sliding glass doors providing access to your backyard or even a back porch from the inside.
9. Paint the Mobile Home
Painting your mobile home can make all the difference in remodeling. Even repainting a small area can make the space feel entirely revitalized. For instance, in the image, all they had to do was spice up their kitchen with a fresh coat of paint on the kitchen cabinets.
Image Source: mobilehomeliving.org
We recommend using neutrals or colors that complement your space for interior paint colors. Consider the colors you have to work with (for instance, the color of your furniture, floors, decorations, etc.).
10. Change The Flooring
We replaced the damaged flooring with vinyl plank flooring. Plus, this mobile home had four different types of flooring living room, bedroom, bathroom, and kitchen. So it needed to be one consistent flooring.
Image Source: fabulousfloorsnashville.com
This flooring significantly transformed the look of the living room. It not only made the space more modern, but it also made it feel bigger. It's incredible what having one consistent floor can do for a house. It's now one consistent, lovely floor.
11. Install Insulation R-Values
Your home's insulation's R-value determines how well it will retain heat inside during the winter and cool air during the summer. The higher the R-value, the greater the thermal resistance and the more the energy efficiency of the insulation.
Image Source: cedarspringsme.com
Most mobile homes have R-38 roof insulation as standard. However, R-values for basements, sidewalls, and crawlspaces range from R-10 to R-19. As a result, if you want an energy-efficient home, you can upgrade your insulation to a higher R-value, although this is optional.
12. Add a Garage
Image Source: flickr.com
Adding a garage is another remodeling idea you should try out. You can add the garage on the side of your house. The garage can be attached to the house or isolated from it. However, each option will offer your home the desired look after you build a garage. Besides, a garage will make the home appear bigger. And since a mobile home can be rather small, you can store some items in the garage.
Mobile Home Remodel Ideas
i). Mobile Home Kitchen Remodel
a). Fixing the cabinets
The kitchen had stained wood cabinets. The kitchen had other empty cabinets, which took up a lot of counter space. So we decided to remove it. This freed up a lot of counter space. There is now a place for the microwave that only takes up some of the counter space.
BEFORE: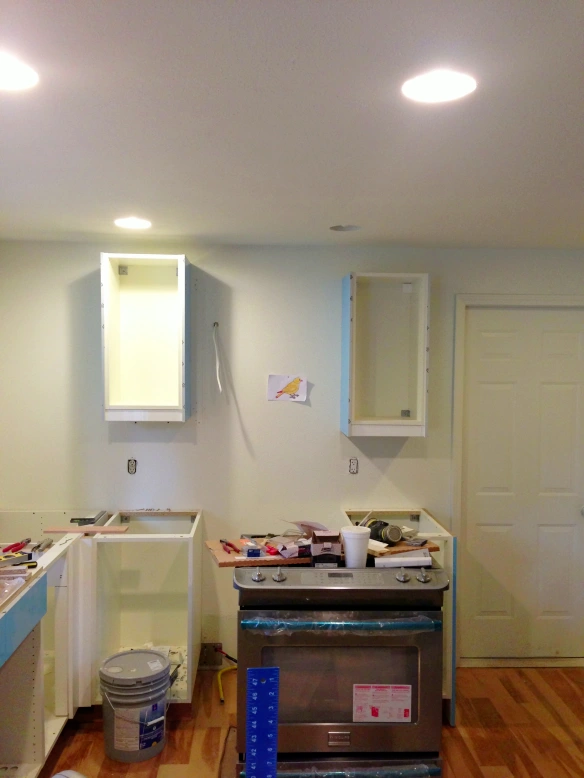 Image Source: thisbendablelife.com
We used the corner cabinet to store snacks, cookbooks, plant food, and vases. We realized it was not a good use of space, so we removed it. It turned out to be a great spot for a water cooler.
AFTER: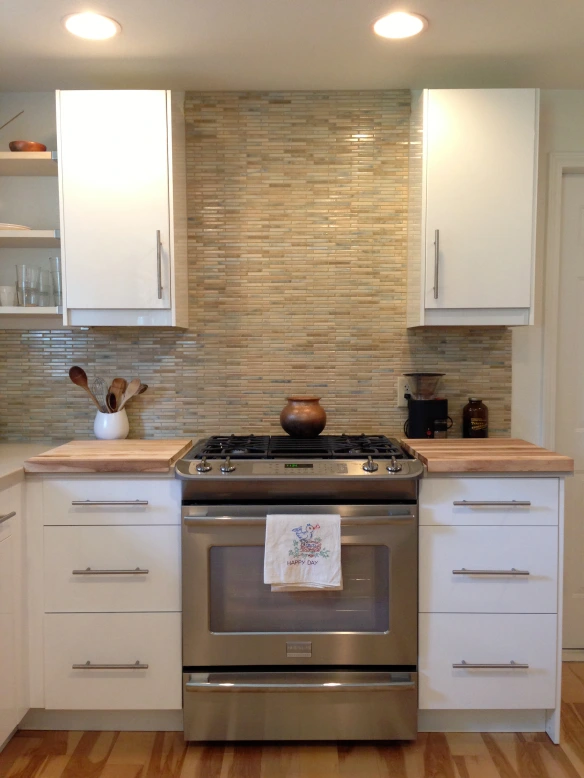 Image Source: thisbendablelife.com
b). Paint the cabinets and paneled walls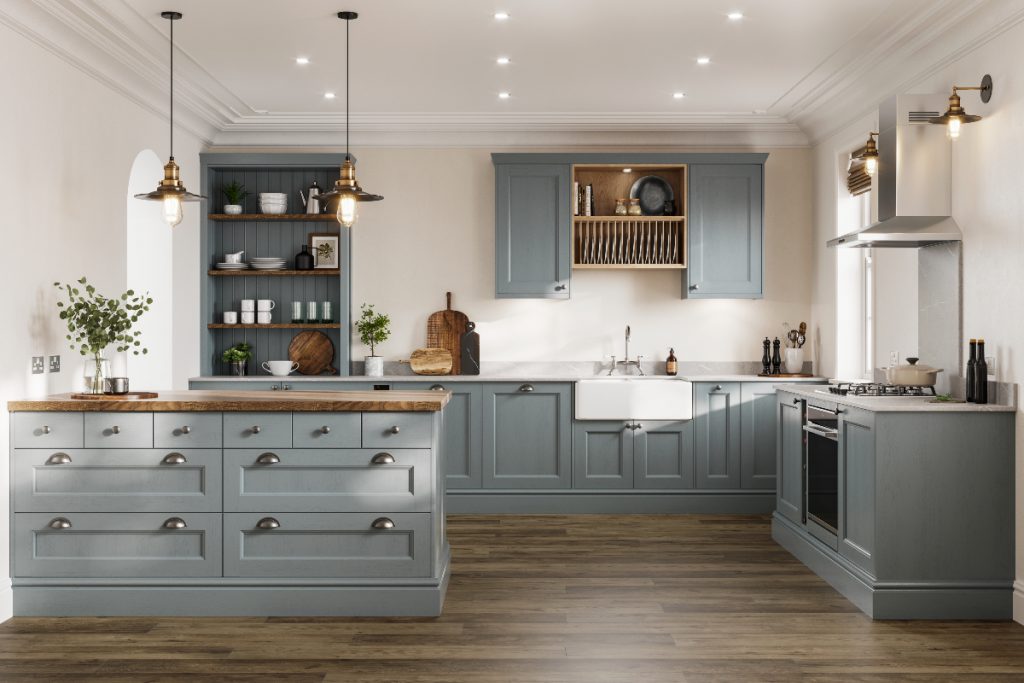 Image Source: thesethreerooms.com
Paint can effectively transform a place from dull to vibrant and cheery space. For cabinets, you can consider a darker color for a more moody or contemporary vibe. You can also choose a bright color to make the space feel lighter. Plus, you can always consult the experts for more color ideas. Painting one area is enough, but if you want to go all in, why not repaint your interior walls too?
c). Add style with a backsplash.
If you're working on a budget, you can add style to a section of your kitchen walls with a backsplash instead of painting it. This peel-and-stick tile complemented the paint colors and flooring.
Image Source: pinterest.com
Installing the backsplash is quite easy. When installing your backsplash, we recommend cutting one edge of the tile into a straight line and working your way from a corner. I started at a corner but did not cut the tile first, so I had to use "fill in" with more tiles. Though this worked fine, I could have saved a lot of effort and time by starting with a straight edge, to begin with.
D). A Divine Double Wide Mobile Home
The homeowner bought the double-wide mobile home and did a remodeling. The results are spectacular. The before and after photos of the mobile home remodeling tell the story better than I could.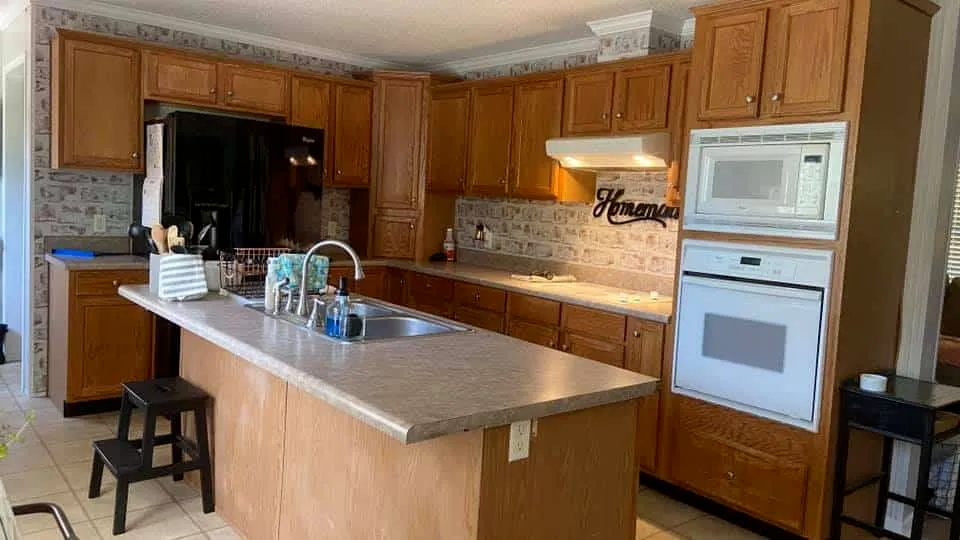 Image Source: mobilehomeliving.org
The color combinations and a cool retro eclectic design create a pleasant and relaxing environment. Although the homeowner has never remodeled a home before, they rapidly learned, and the result is stunning. Besides, interior design techniques create a great kitchen space.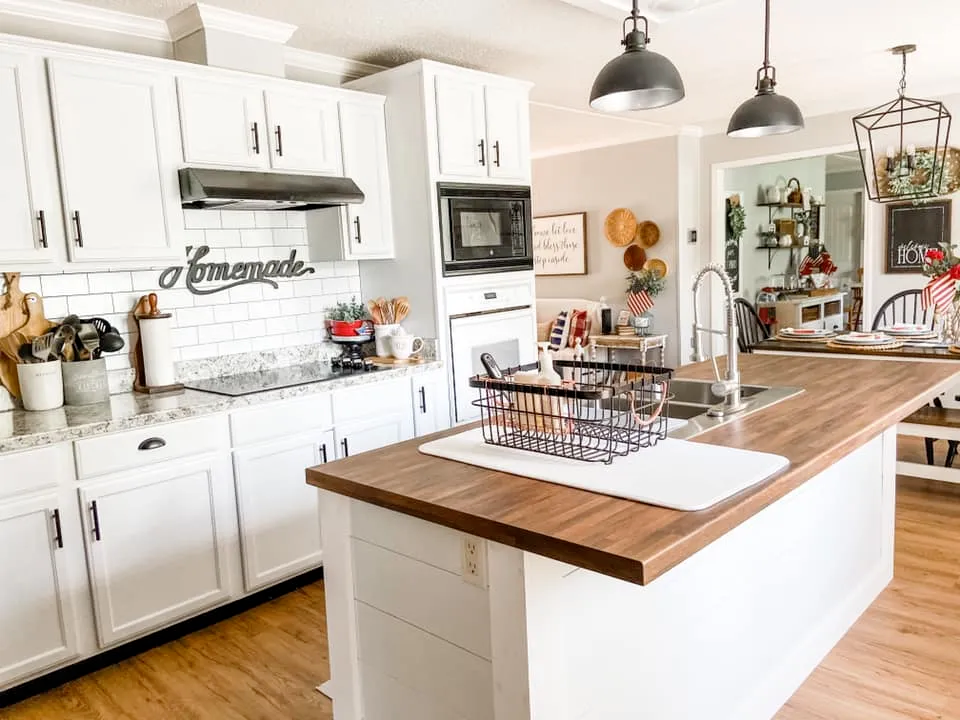 Image Source: mobilehomeliving.org
Painting the walls with a white color draws attention to the space and makes it feel larger. The white ceiling, as well as the bright light bulbs all, make the ceiling look high.
Another eye-catching feature worth mentioning is the mantle. It is elaborate, but painting it the same color as the wall takes center stage while still adding depth and warmth to the space.
ii). Mobile Home Living Room Remodel
A). Transform a Panel Pandemic to a breathing living room
The homeowners bought a 1980 single-wide mobile home, and since it came with fake paneling, they decided to gut the entire space. After a month or two, the homeowners were proud of the house.
BEFORE: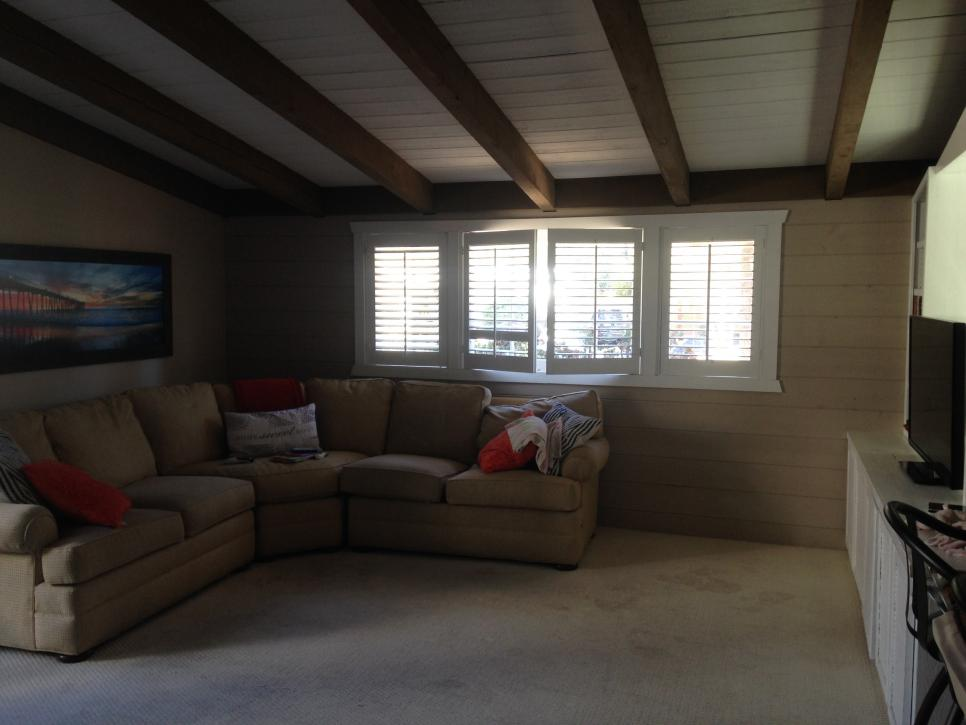 Image Source: hgtv.com
Removing the paneling and carpet dramatically brightened the space, and the installation of Sheetrock, bamboo flooring, and bright yellow paint gave the house a much more traditional feel. Reusing as many materials as possible and furnishing the house wisely and affordably made the mobile home remodeling project achievable at a low cost.
AFTER: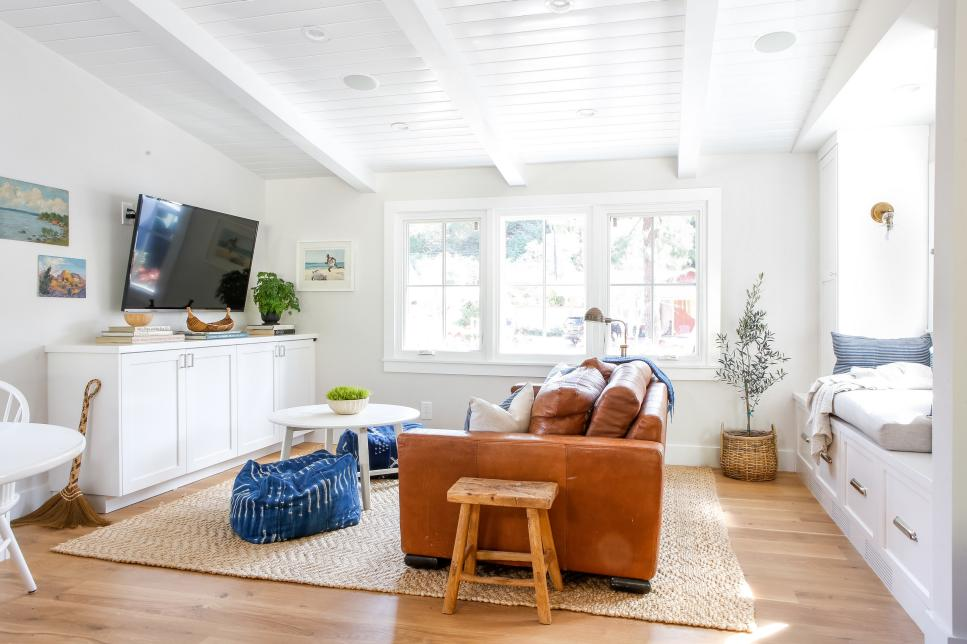 Image Source: hgtv.com
B). Buy New Furniture
If tearing down your mobile home walls and getting your hands dirty is not what you intend to do when remodeling your house, why not try new furniture? Replacing old furniture with new ones is a great way to make a space feel new while also allowing you to re-design it.
BEFORE: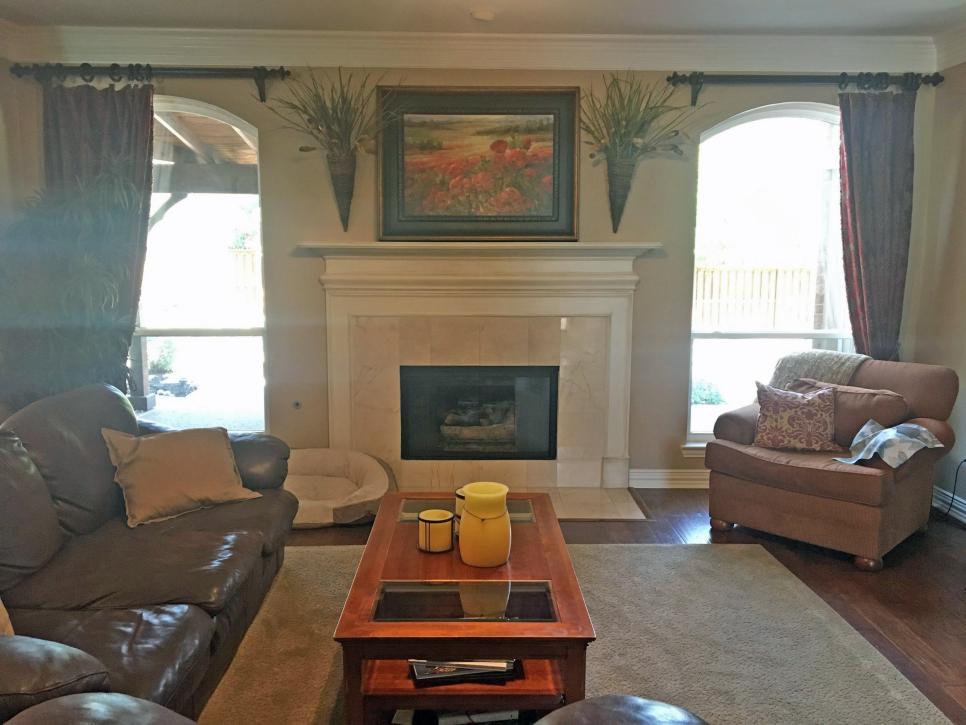 Image Source: hgtv.com
For instance, the image shows that it felt a bit out of date before remodeling the mobile home with dirty flooring and mismatched furniture, the space needed to meet expectations. So, it had to be changed.
AFTER: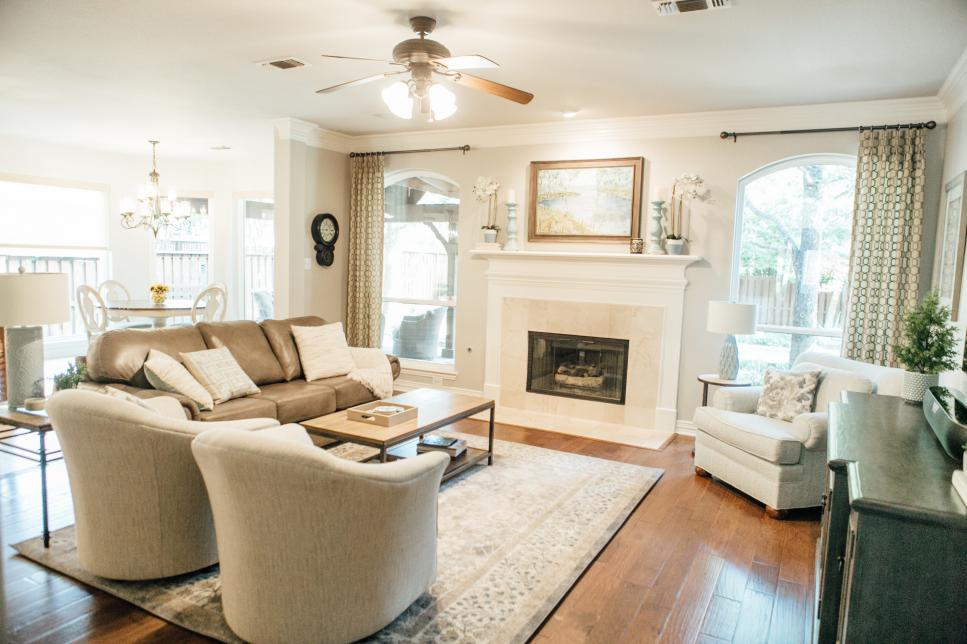 Image Source: hgtv.com
After the remodeling, the space was drastically transformed. To make the space feel cohesive, the homeowner went for furniture that tied together, with the concept of varying colors of brown. Also, the homeowner replaced the old carpet with hardwood flooring.
Though these upgrades may seem small, they make a significant difference. On the other hand, when purchasing new furniture, ensure that the pieces complement one another and that you maximize your available space.
C). A Single Wide Mobile Home to a Retro
This 1968 Landola Single Wide makeover is one of our best mobile home remodels. These affordable antique mobile house remodels nothing short of spectacular. Besides, the house had potential, and when the right person comes along, that is all a vintage mobile house needs.
BEFORE:
Image Source: pinterest.com
The homeowner mixed retro-styled furniture and décor with modern appliances and a neutral color scheme. The white color on the walls and appliances matched the lovely backsplash. The finished product is stunning.
AFTER: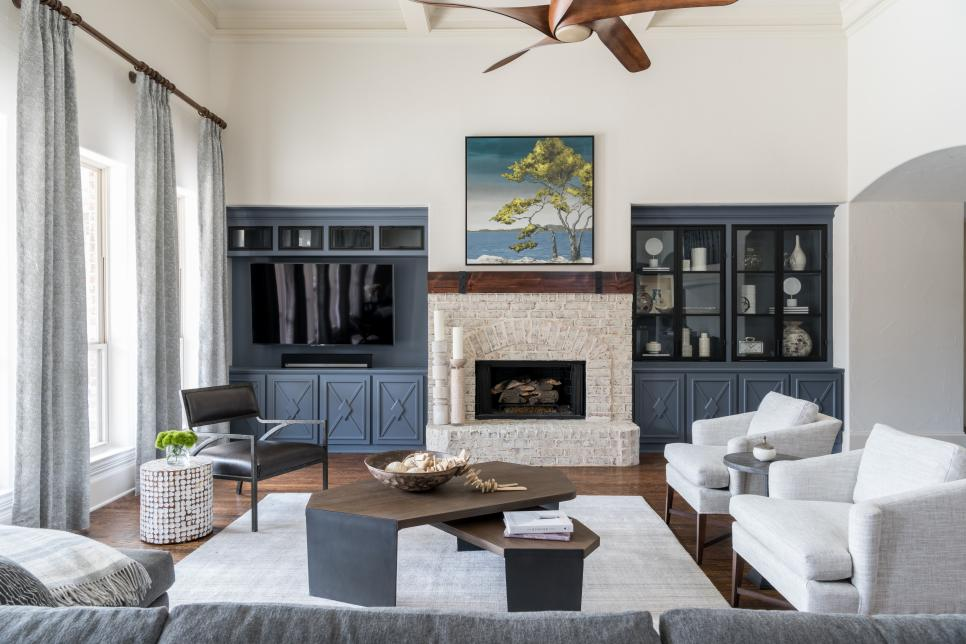 Image Source: pinterest.com
It's neither too retro nor too modern; it's the right blend of the two.
iii). Mobile Home Bathroom Remodel
a). Bad Bathroom to Bask-Worthy Bathroom
The homeowners gutted the space and removed walls, flooring, and fixtures. Though they rearranged fixtures to stay within their $600 budget, they avoided replacing plumbing pipes. As a result, an entirely different plan was necessary for the mobile home bathroom remodeling.
BEFORE: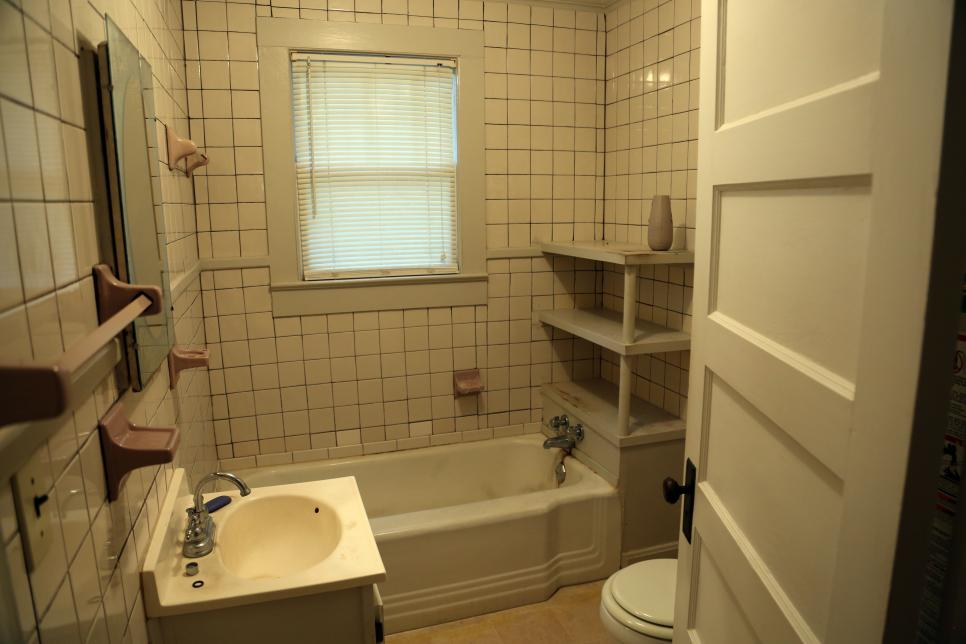 Image Source: hgtv.com
Though no square footage was added, the lengthwise plank flooring, perfect-fit wood vanity, and white walls made the room look like the main bathroom.
AFTER: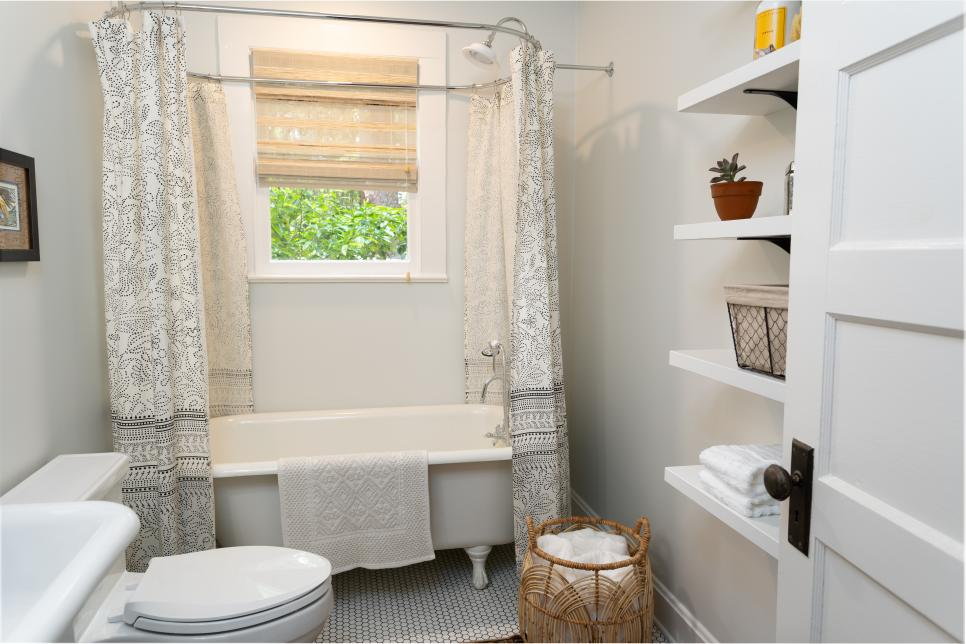 Image Source: hgtv.com
b). Lackluster Laundry to Awash in Style
The 1993 mobile home was a "hot mess" with hunter green and mauve as its main colors. However, the homeowner has transformed it into a quirky, homey farmhouse-style home on a modest budget.
BEFORE: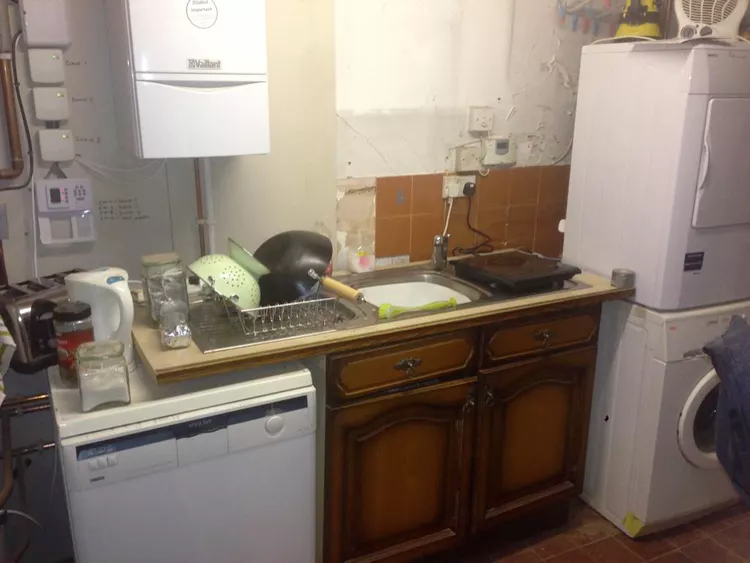 Image Source: thespruce.com
The laundry area has a contrasting black door that offers a lot of oomph after the long, narrow room was refreshed with linen-colored paint. Besides, industrial features like the corrugated metal used as a wall covering and a galvanized can be used as a clothes hamper helped transform a dowdy environment into one with purpose and design.
AFTER: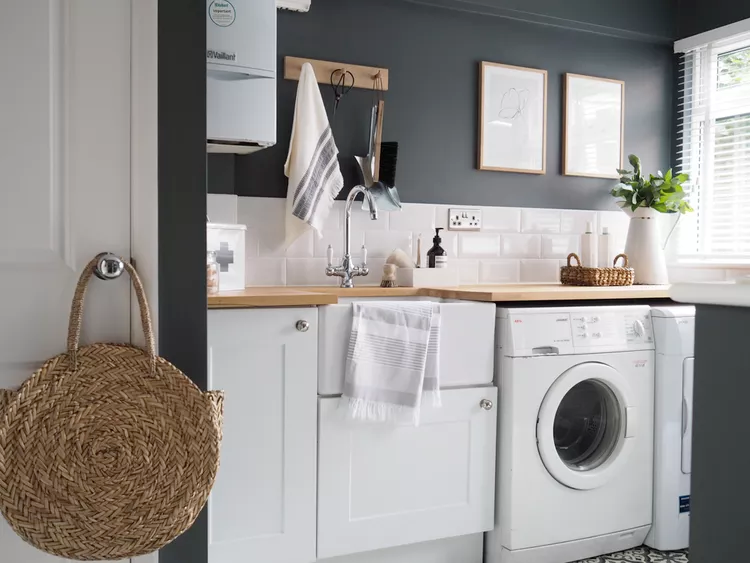 Image Source: thespruce.com
iv). Mobile Home Bedroom Remodel
a). Dull Nights to Bright nights
The homeowner finished the furniture in shades of white. The homeowner tempered its formality by whitewashing the mobile home bedroom and rejuvenating its vitality.
BEFORE:
Image Source: pinterest.com
The homeowner painted most of the room's dark wood furniture to match the new bright style. Smartly placed mirrors, such as the trifold vanity mirrors on the nightstand, help to keep the space bright and airy.
AFTER: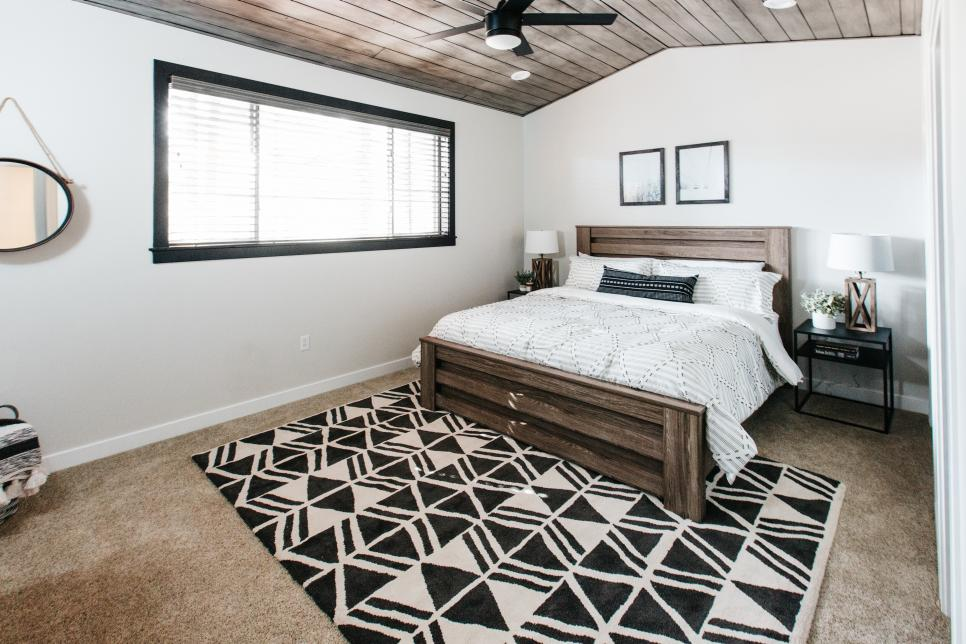 Image Source: pinterest.com
V). Mobile Home Exterior Remodel
a). Epic Exterior Home Remodel
A mobile home remodeling project can be overwhelming at times. For example, this 1979 Single Wide Remodel required interior and exterior remodeling. The house was used as a fishing camp but was salvageable. The homeowner did an excellent job transforming the outdated mobile home into a family holiday getaway.
BEFORE: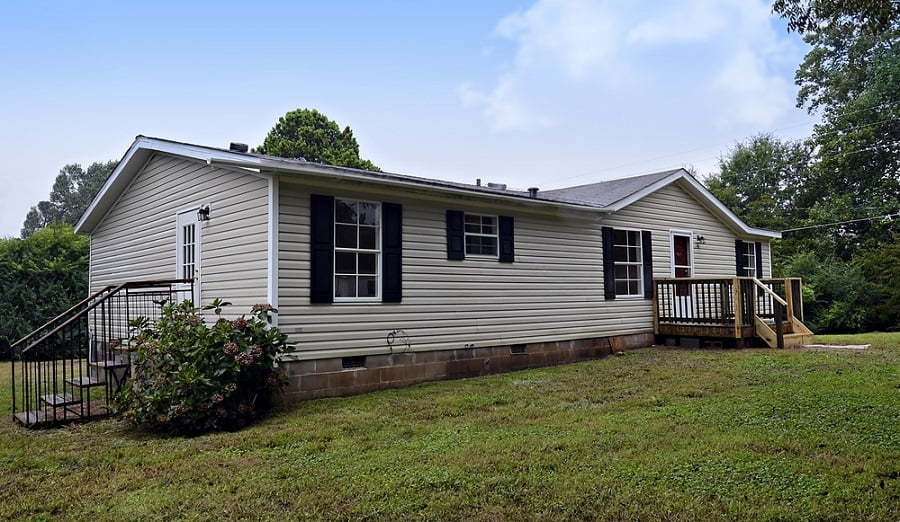 Image Source: buildgreennh.com
The homeowner wanted the exterior of the single-wide mobile home to reflect the fashionable small home siding trend of natural wood accents. However, it can be left natural or stained depending on the wood.
AFTER: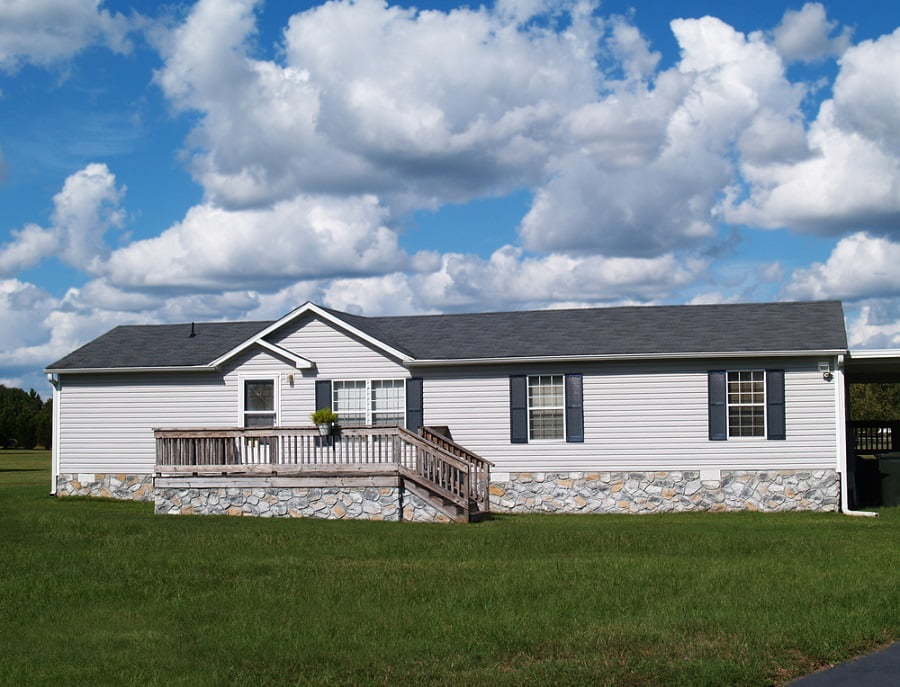 Image Source: buildgreennh.com
Board and batten are common siding materials for small houses and mobile homes. It's quite easy to install and is often one of the least expensive siding options. If you want your mobile home to look like a country cottage or rustic cabin, consider the board and batten style.
The homeowner added a tremendous factor to their home by installing cedar planks on the small addition after the sheathing. It's incredible.
b). Standard Double Wide Mobile Home to a Dream Home
This home is an ideal example of what can be achieved with a simple mobile home and a vision. The homeowner bought the mobile home in 1991 and has gradually completed modelings such as log siding and custom interior woodworking.
Image Source: mobilehomeliving.org
The homeowner bought a 3/4′′ oak hardwood flooring for around $3,000 – $4,000. And to prevent squeaking, they used tar roofing paper under the flooring.
The goal was to transform this mobile home into a dream house. The two large windows were installed for enough lighting in the living room.
c). Country Cottage Mobile Home Remodel
This double-wide mobile home demonstrates that adding the owner's style to the property is what makes it unique. The home is full of country charm and is a lovely blend of warm and rustic.
BEFORE: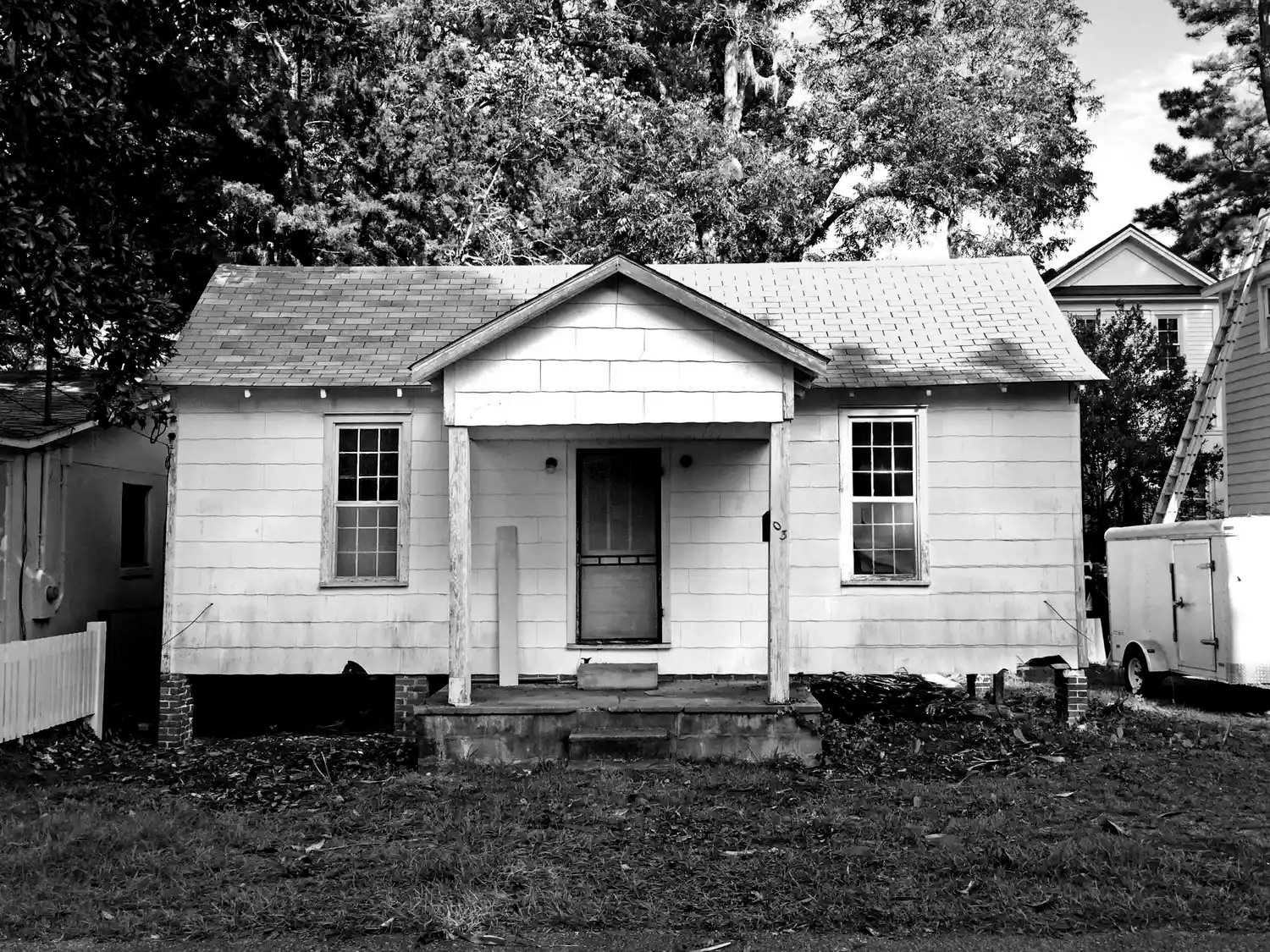 Image Source: southernliving.com
AFTER: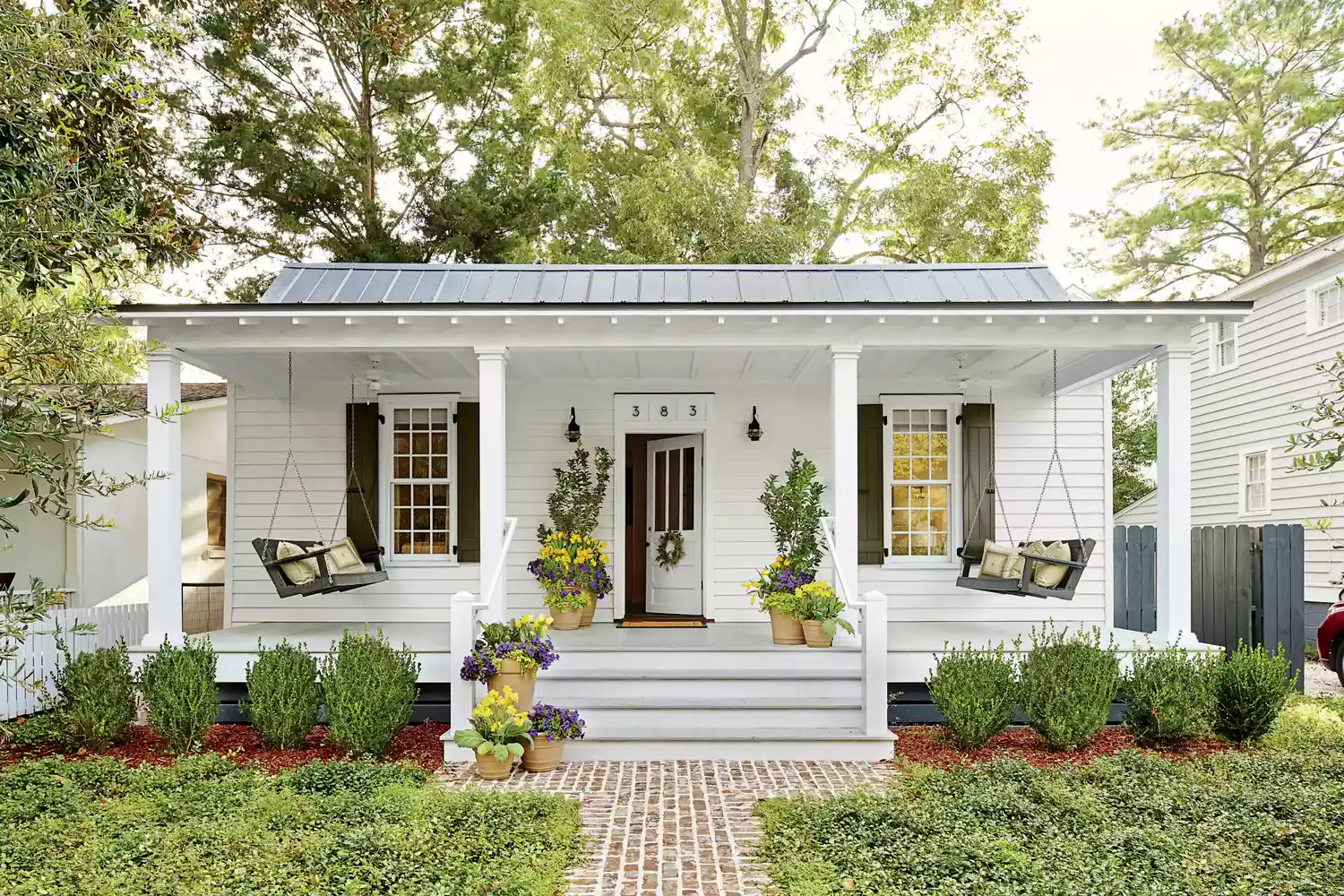 Image Source: southernliving.com
Mobile Home Remodel Cost
A mobile home modeling costs between $50,000 and $80,000 on average. However, with single-wide mobile home units, you can spend as little as $1,000. On the other hand, purchasing remodeling materials can be as little as $500.
Frequently Asked Questions on Remodeling Mobile Home
1. What Are the Advantages of Remodeling a Mobile Home?
You have the option of selecting the material's quality
You can conveniently remodel your mobile home inside a factory, so worry less about the weather conditions.
You have complete control over how your house is customized.
It boosts the value of your mobile home.
You can remodel according to your budget.
2. Do You Require a Permit to Remodel Your Mobile Home?
A permit is usually not required to remodel your mobile home, but if you have a big project, such as an entire building, you may require a license to remodel your mobile home.
3. Do Mobile Homes Come with Furniture?
Though you will most likely see images of mobile home models that include furniture like sofas, chairs, tables, loveseats, and mattresses, these items will not be included when buying your house. However, after your mobile home is delivered and built, you can personalize it with your furniture and decorations.
Featured Image Source: thehomesdirect.com