Whether you have a bay window or plan to incorporate it into your new house, you'll agree that it naturally adds grandeur to any space. Other than offering fantastic open views of the outdoors, It's an easy way to let in extra natural light into your space. All you have to master is how to style a bay window to give it that extra edge that'll have everyone talking.
Additionally, there is just something sophisticated and elegant that a bay window adds to any house. Bay windows can help you bring out your creative side with simple decor. Whatever you decide to do with it, a little strategy will turn a simple natural light inlet into a backdrop for impressive interior design.
How to Decorate a Bay Window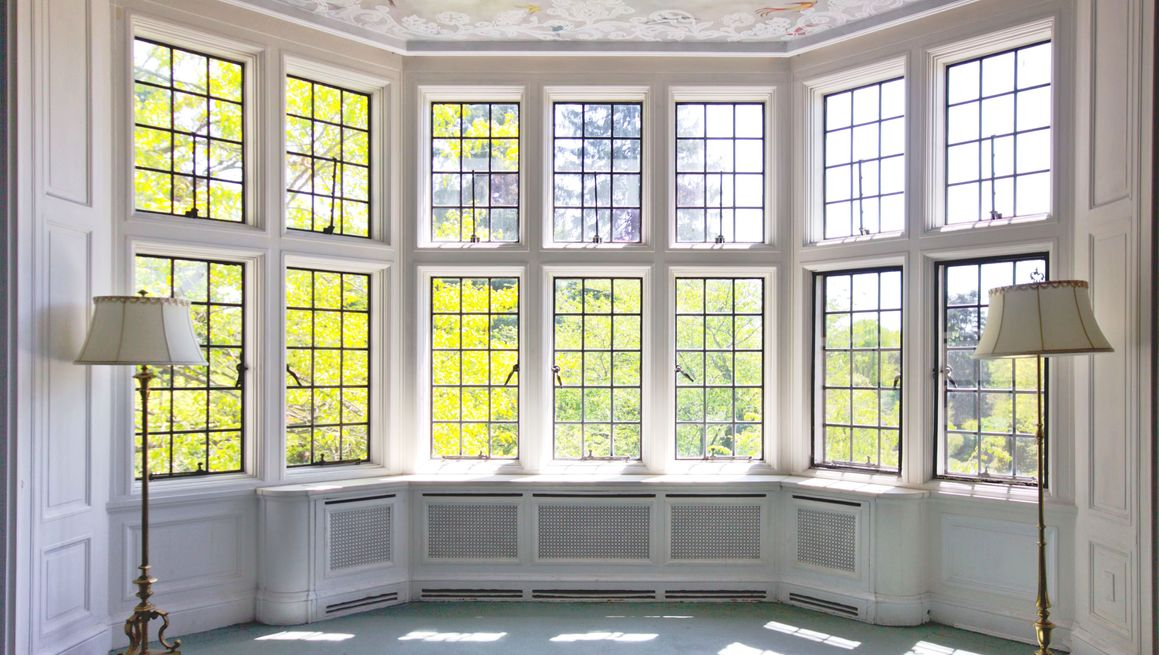 Image Credits: grapevinebirmigham.com
Most contemporary homes are today inclined towards interior designs that are more aesthetic. However, you can still ensure that while it has an interesting look, it also has functionality. Nonetheless, decorating bay windows depend on factors like their location, size, and personal preference.
So, ensure you personalize the space to fit your needs and desires. After all, the house is yours, and you need it to be as comfortable and appealing as possible. So, implement the following interesting bay window ideas that interior designers agree will add oomph to your room.
1. Custom-Made Shutters
Shutters are the best option if you want to create a visual punch in your bay window space. The modern design aspect that it adds to your windows is an excellent way to decorate them without overdoing things. Not only do shutters offer much-needed privacy to your room, but they also leave room for other additional décor items.
Image Credits: theshutterstudio.com
 Whether your window is amongst the 10 most popular window styles loved by architects, ensure the shutters fit perfectly. So, made-to-measure shutters will suit your windows no matter how unique their shape is.
2. Build Window Seats
One of the greatest advantages of bay windows is the great views they offer outside. All you have to do is add a little personal touch to the space, resulting in a great cozy sitting area. Then, when it's comfortable, you can enjoy the view of the outdoors for as long as you please.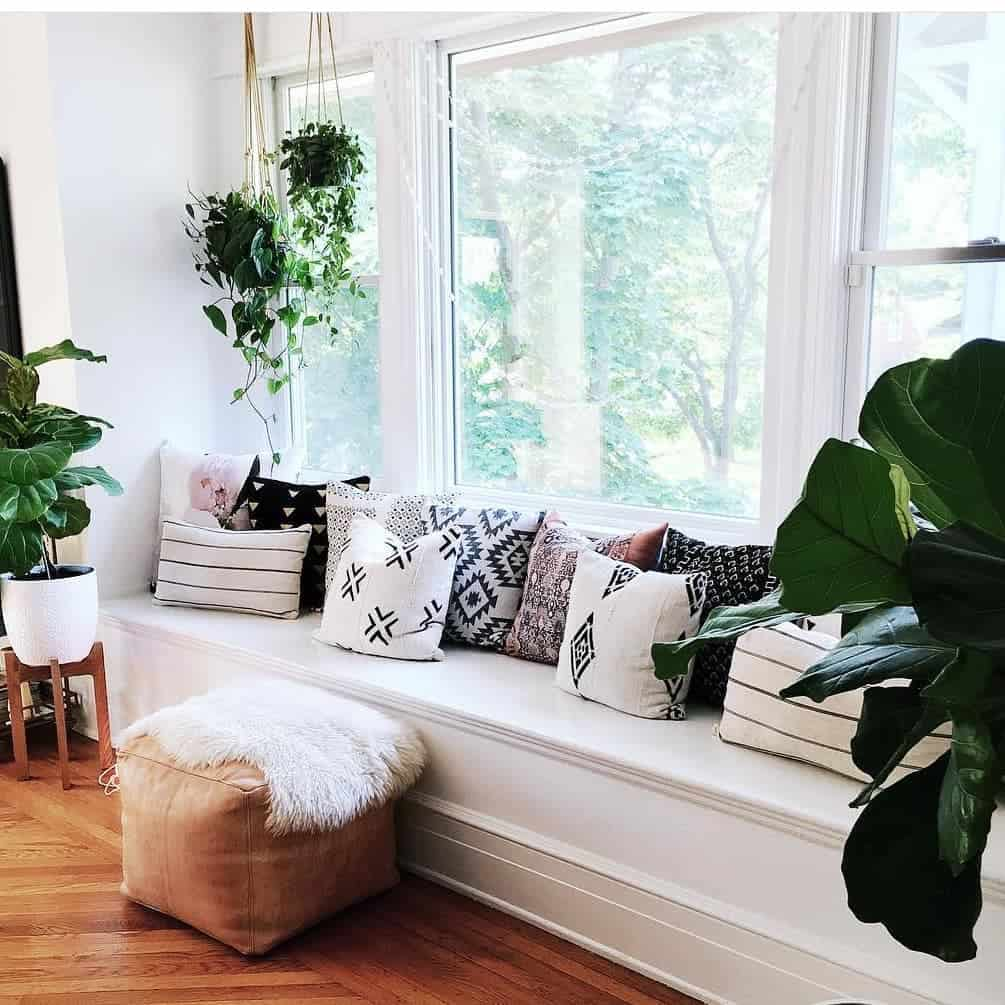 Image Credits: trendey.com
The best way to turn your bay window area into a cozy spot is by adding a built-in seat. A bay window seat with comfortable cushions and aesthetic pillows can make for a chill reading area. Better yet, you can use it as a napping spot and enjoy the amazing fresh air without leaving the comfort of your home.
3. Create a Cozy Workspace
If you don't have a home office, you can convert the bay window space to a working one. The natural light from the window into your living space benefits any workspace.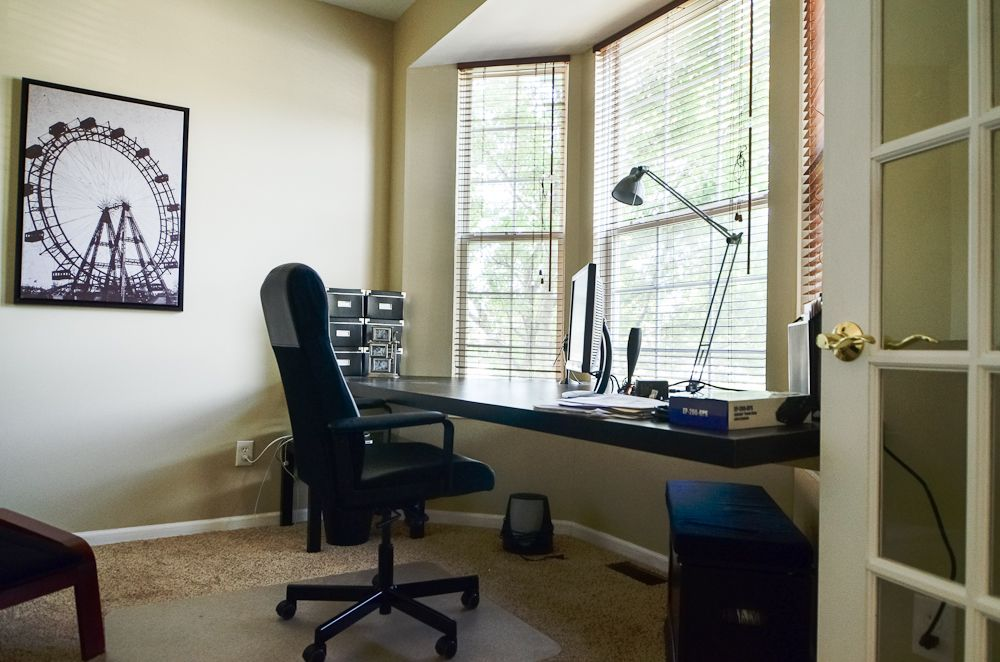 Image Credits: pinterest.com
All you have to do is place your working station in the bay window. Only ensure you have your furniture facing your living space so that you can see anyone coming. Additionally, remember window treatments so that the sun's rays don't affect you as you work. A window treatment will help protect your eyes, especially if you are reading or using a computer.
4. Create a Conversation Area
As you think of ways to decorate your bay window space, remember that functionality is also important. So why not turn it into a conversation area? Let in as much light as possible, place two upholstered chairs facing your living room, and add a side table. And to be a little more creative, place a floor lamp on one side to add ambiance.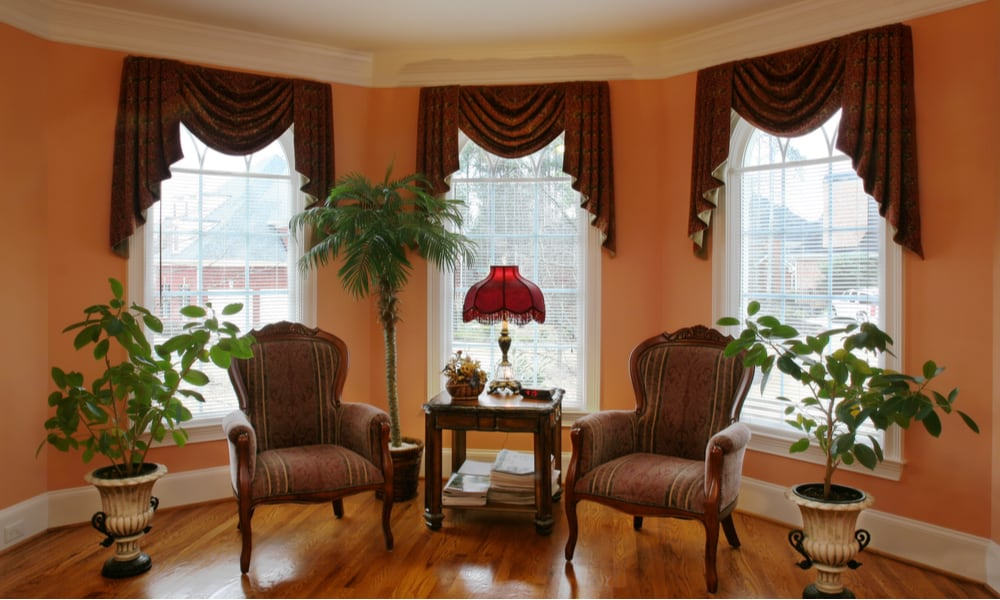 Image Credits: wcmanet.org
Now, you can also opt to have your seats facing the window. A seating space facing outside can also be a very interesting and enjoyable conversation area. Use the same upholstered chairs and middle side table, and add a coffee table to make it feel like a complete room.
5. Enhance Window Frames with Venetian Blinds
One of the best ways to dress your bay windows is using slatted Venetian blinds. These blinds will give you the same look shutters would, except you can adjust the light coming in as desired. When you combine the blinds and the window frames, you will have an instant modern interior design factor that is seamless and bespoke.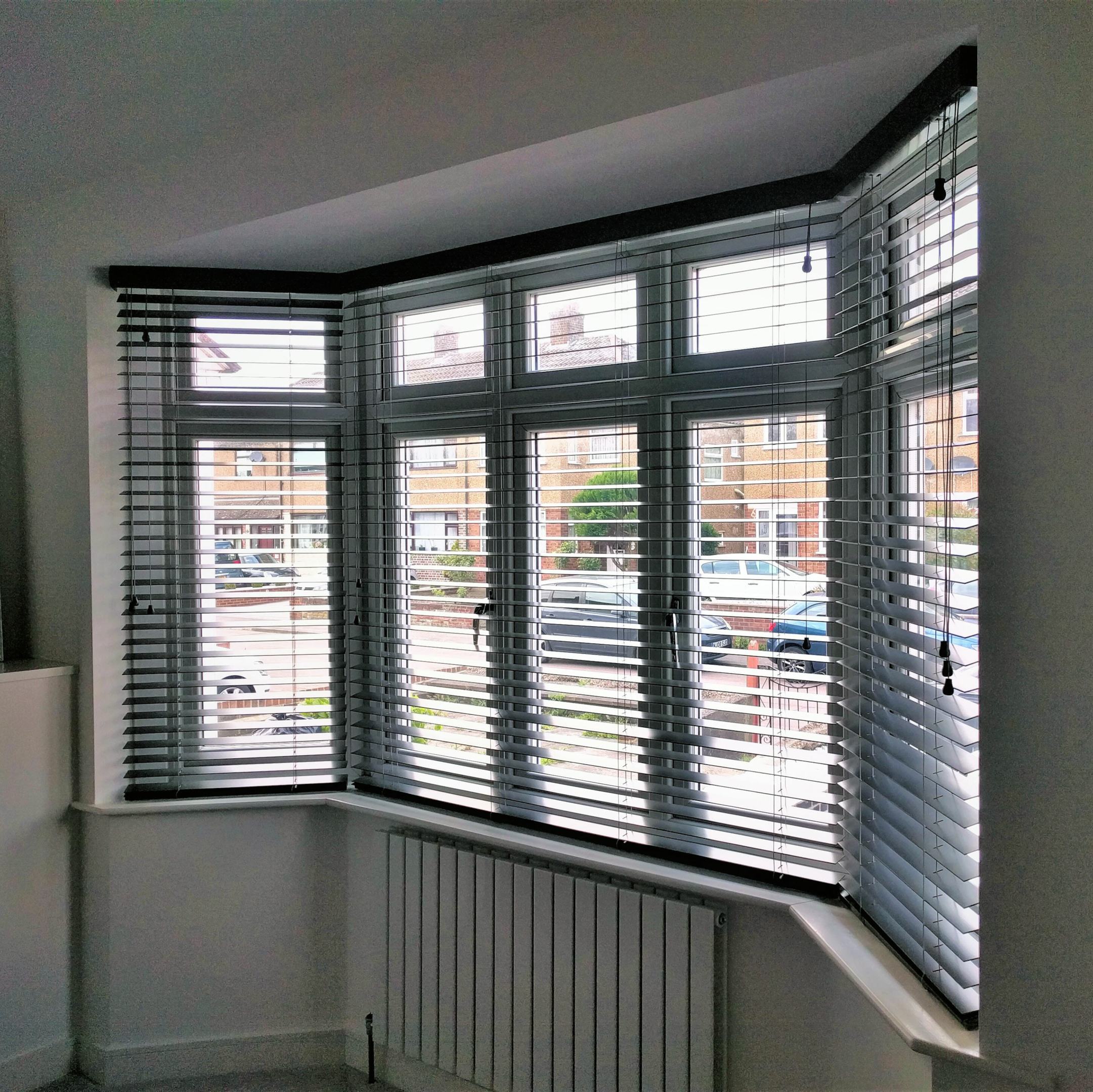 Image Credits: essexblindfitters.co.uk
Blinds can be lowered, raised, or tilted according to whether you want privacy, natural light, or a moderate reading atmosphere. Blinds are awesome because they can enhance your reading nook, conversation area, or evening to add to your décor as a focal point. And even if your windows have a unique shape, blinds are versatile and can be made to fit perfectly.
6. Buy a Settee or Loveseat
You might be interested in creating a sitting area but want something other than a built-in window seat. Nothing to worry about; buy a settee or a loveseat that fits the contours of your bay area. Settees can be found in different shapes and sizes, so find what will fit and give you a perfect space.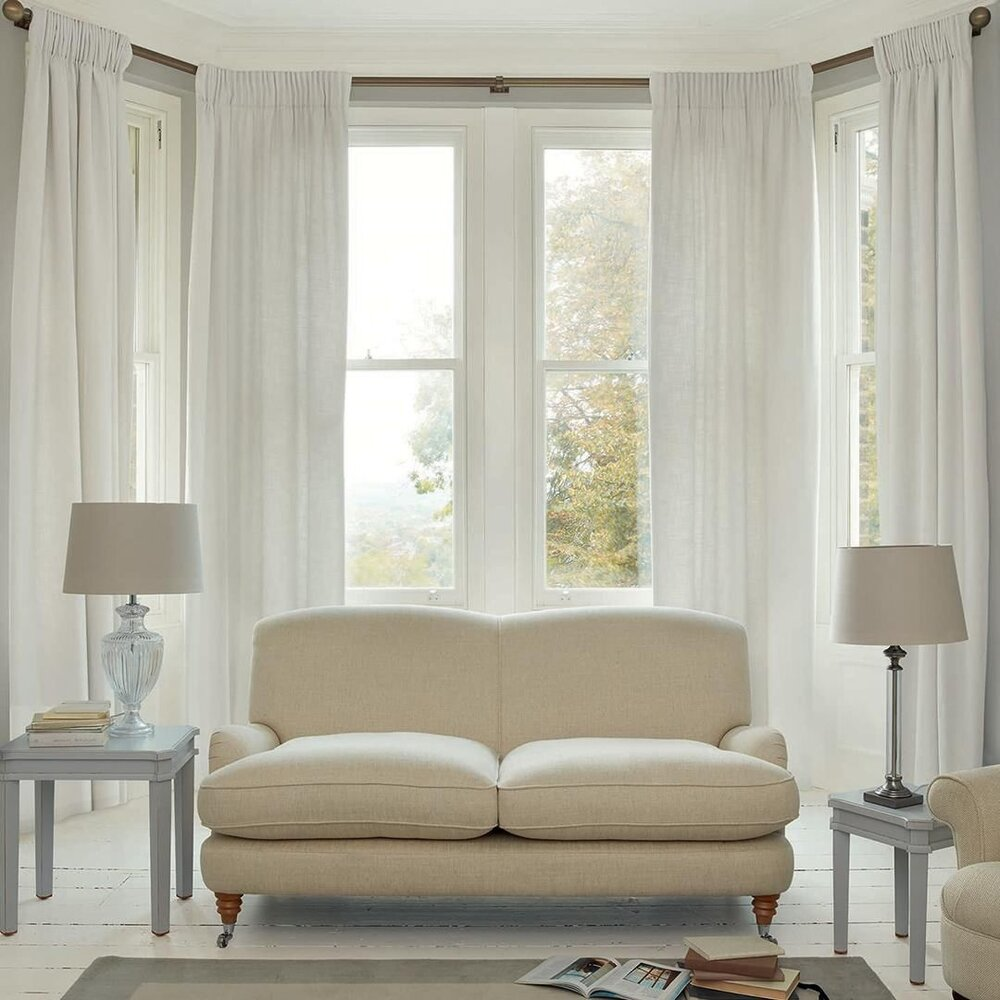 Image Credits: fifimcgee.co.uk
The bay window space offers much room for creativity, so don't limit yourself! Make it comfortable, aesthetic, and functional all at the same time.
7. Install Roman Blinds for a Timeless Appeal
Do you want to have some privacy? Then, Roman blinds will do the trick. Though expensive compared to classic roller blinds, roman blinds accentuate a living space to give it an elegant feel like none other. The versatility of roman blinds is why this item remains a timeless option for window treatment.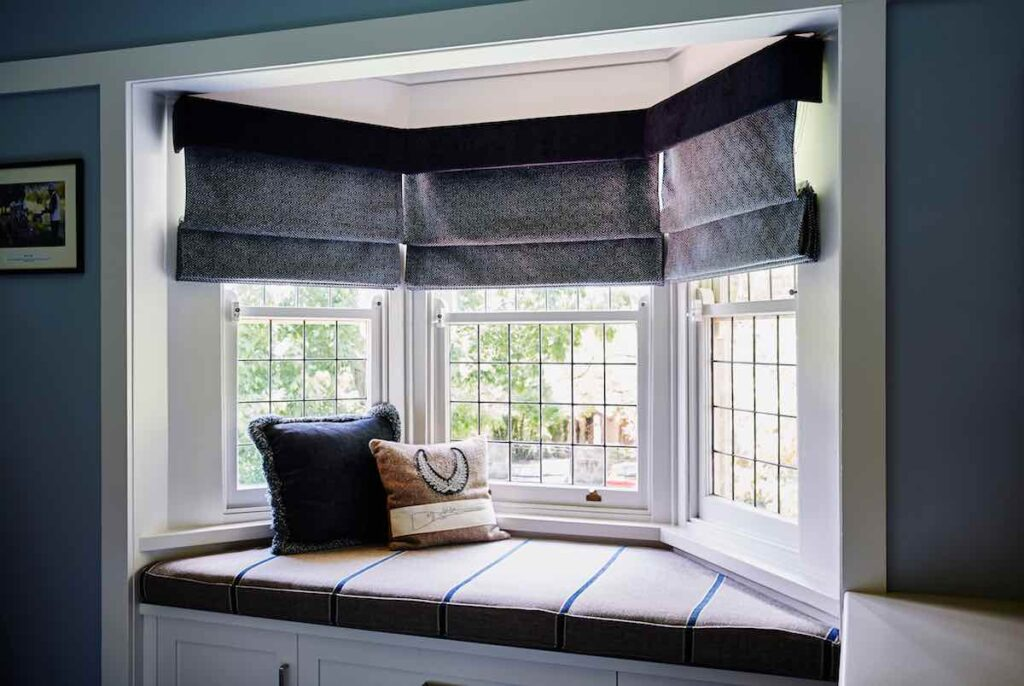 Image Credits: housedigest.com
Go for roman blinds for each window and ensure that it covers the window perfectly. Plus, choose a color that draws attention to your bay window. Another advantage is that roman blinds block out dust and come in various masculine to feminine types.
8. Add Curtains and Sheers
Curtains have remained a timeless way to dress windows. Your bay windows will automatically have a personal touch with good curtains. Make their ceiling-to-floor curtains for a more dramatic effect, or match the curtains to furniture in the bedroom. Understand what the standard curtain width and length are, and get creative!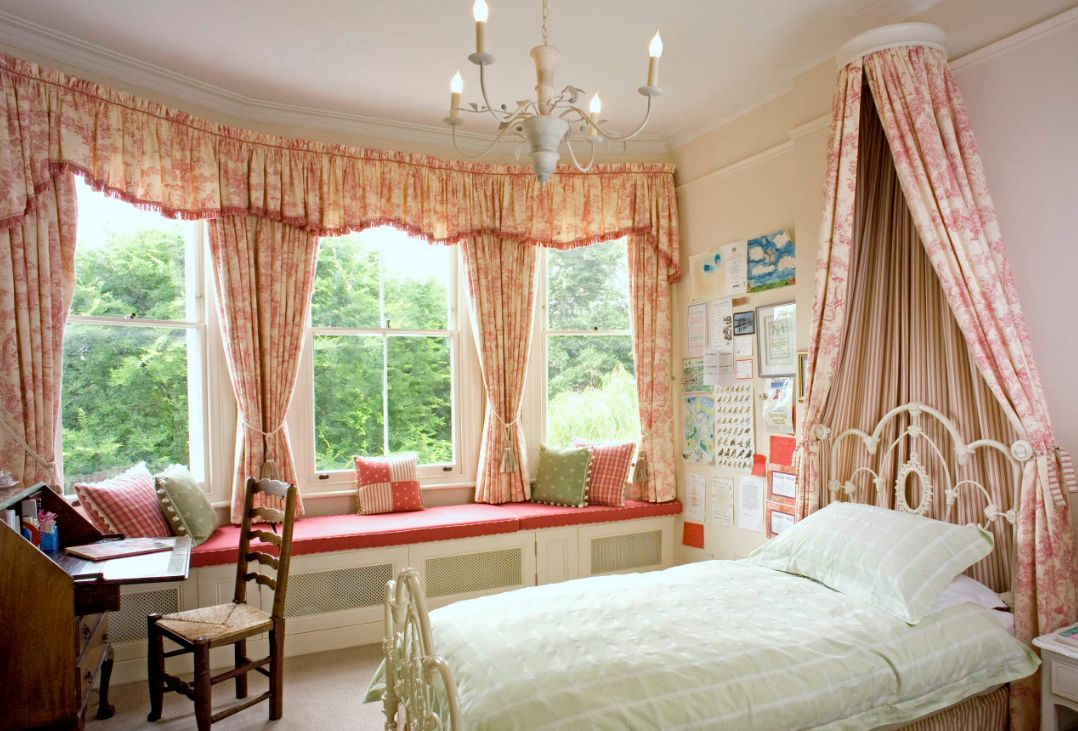 Image Credits: homedit.com
If you want natural light to drench your space without having the direct sun rays hitting you, go for sheers. When you open your heavy curtains, you can always have your sheer curtain to help regulate the amount of light streaming into the room.
9. Turn It into a Breakfast Area
A bay window in the kitchen can create a perfect place for a breakfast nook. Place your dining table next to it so you can enjoy the morning air while breakfasting with your family. And if you already have a formal dining room, why not set it as a comfortable place to sip your coffee after a long day of chores?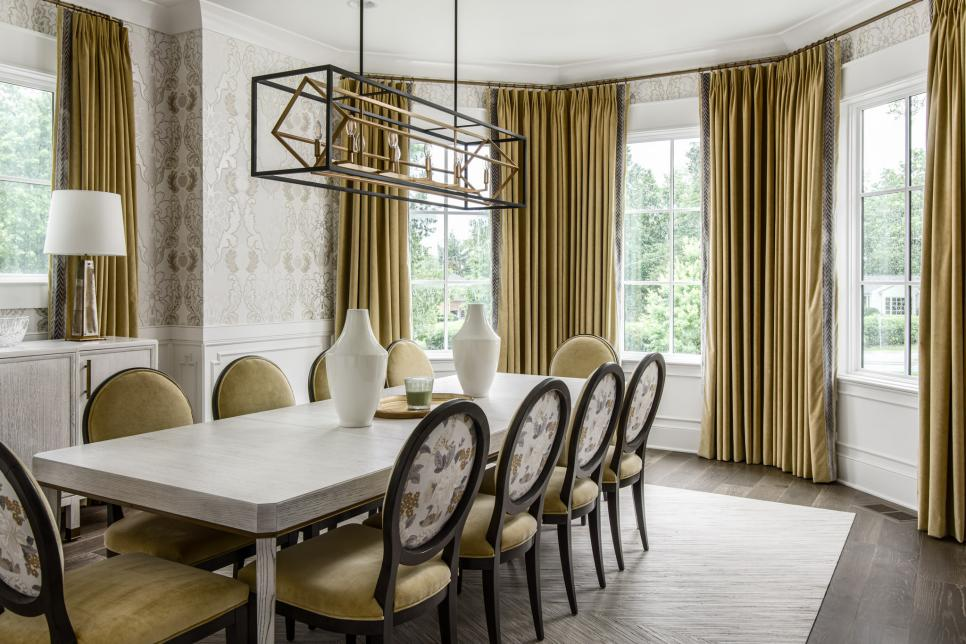 Image Credits: hgtv.com
It is important to ensure that the bay window view is secured while setting up the breakfast table. Explore some of the best tables for a small dining room area at home to get you started.
10. Christmas Tree for Bay Windows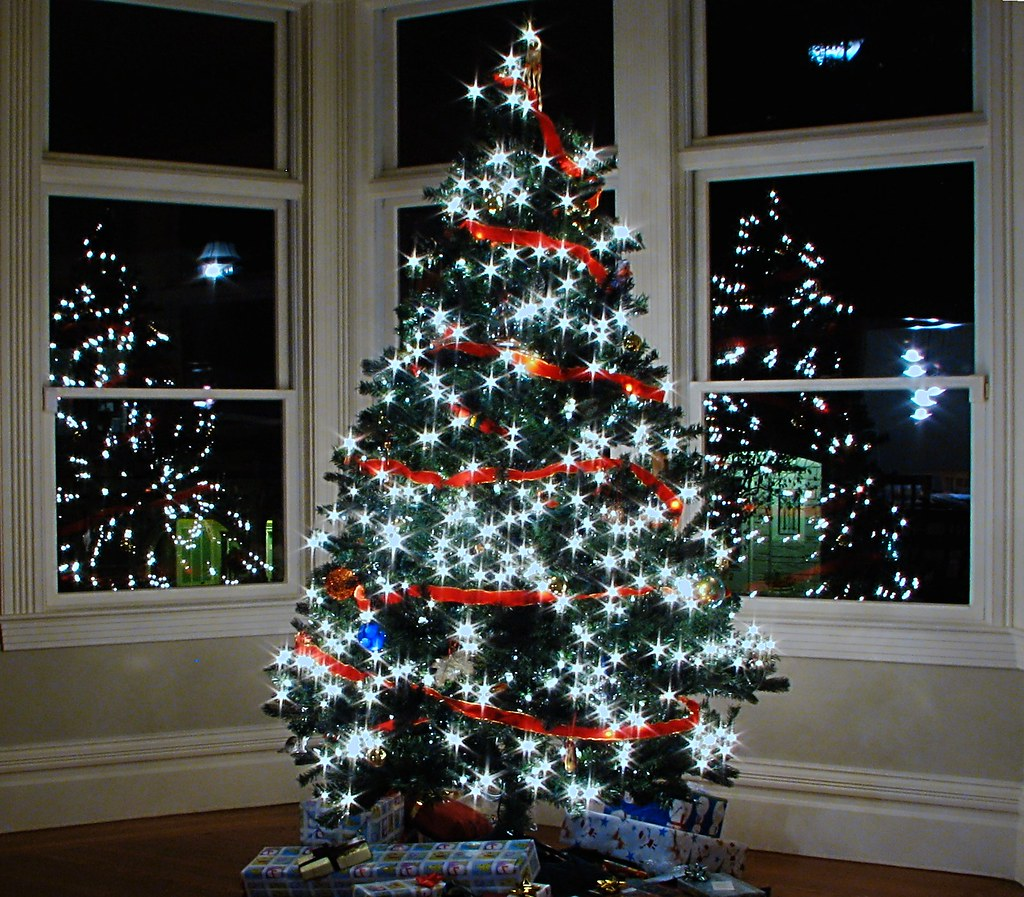 Image Credits: flickr.com
The bay windows are a great spot to place your tree when we get into the Christmas season. Create space for your Christmas tree, decorate it, and it can shine beauty inside the house and for outsiders.
11. Add Plants and Flowers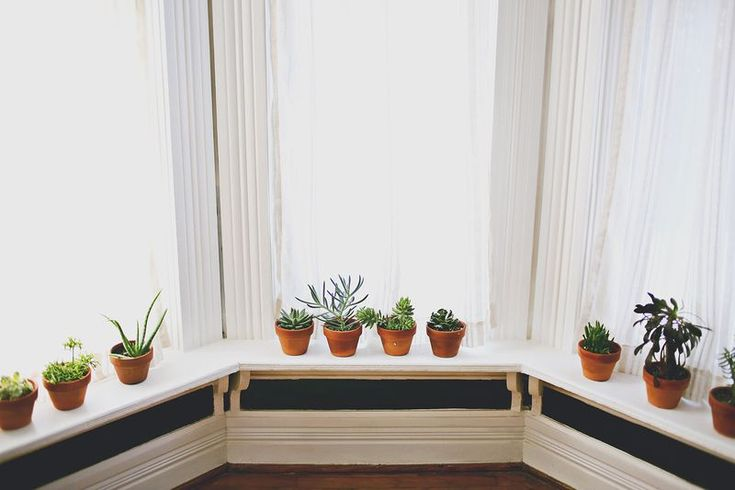 Image Credits: pinterest.com
You can use your bay window nook to flaunt your houseplants and flowers. Using your bay windows to create a home for your flowers and indoor plants is one of the best ideas for a living room. Ensure the window treatment allows you to display your plants or flowers without the windows looking too crowded.
12. Frosted Film to Add Privacy
If you stay in period properties, you may feel restricted from making significant changes to your windows. Nonetheless, a frosted film can still offer you an amazing, bespoke window covering that doesn't damage anything.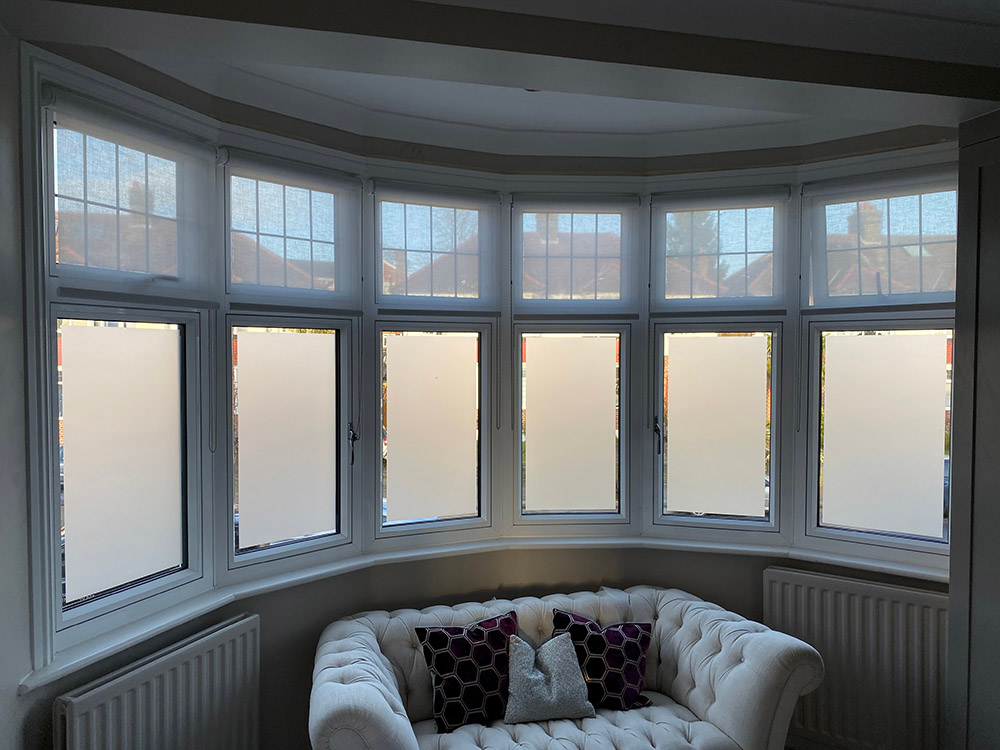 Image Credits: prsolarwindowfilm.co.uk
You can still have more light with frosted film as you create privacy. Of all the window treatments you can opt for, the frosted film ensures you enjoy the kind of light only such large windows offer to a room.
13. Enhancing The Architecture With Paneling
Wall paneling is another creative way to add architectural interest to a space. Plus, you can add other décor items to enhance the room and modernize it however you please. Wall paneling allows for creativity and flexibility when styling your bay window.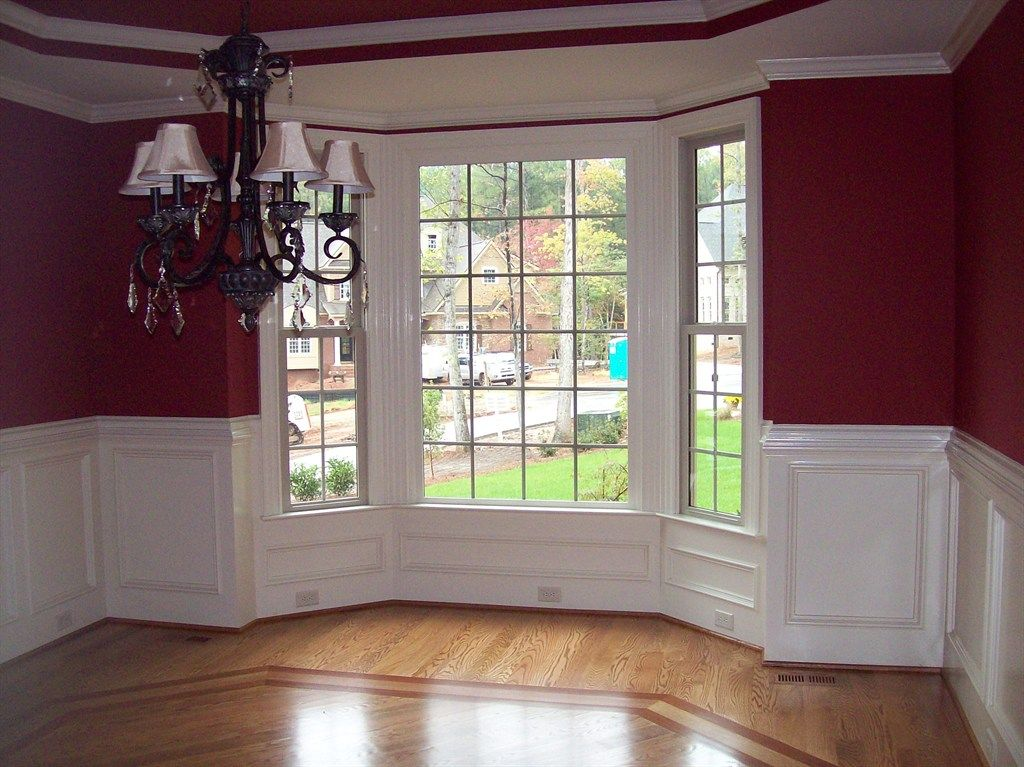 Image Credits: pinterest.com
The sophisticated simplicity that wall paneling offers ensures you can still add personality to the windows without seeming to overdo things. Window dressings such as roman shades can work great with wall paneling. However, curtains can easily block the walls from being an architectural interest.
14. Creating an Accent Wall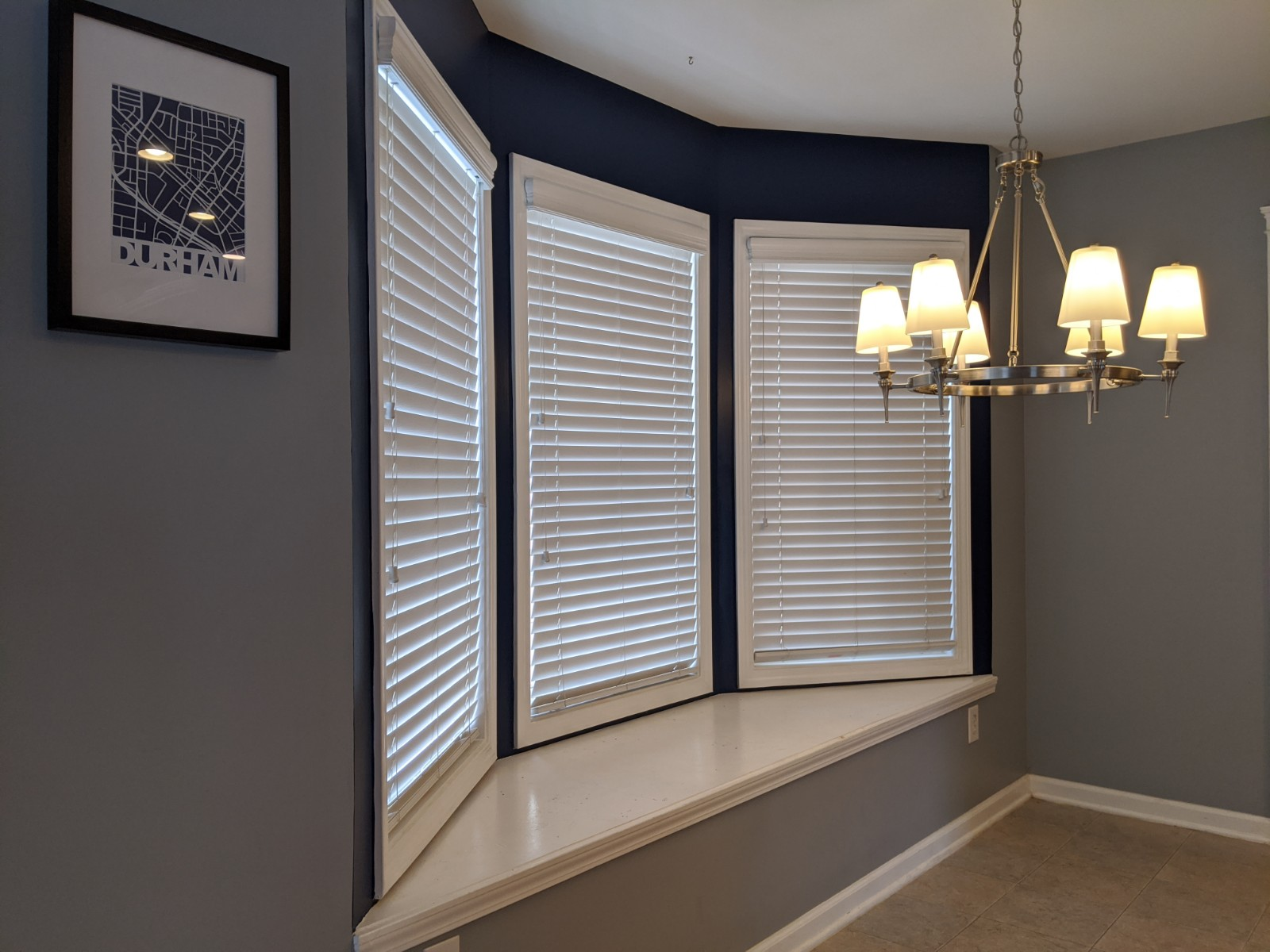 Image Credits: paintcoveredoveralls.com
Sometimes the best décor is the subtle touches we give to a room. To make your bay area pop, try using a bold color around your window to draw attention to your bay area. This is an awesome way to add a soft touch to your ideal home and still make your room shout elegance. Ensure that whatever color you paint around your bay windows should complement the color scheme used in the rest of the living room.
Conclusion
Revamping your bay window is very rewarding! Not only are you adding an attention-grabbing space to your home, but a bay window space can be very useful. With creativity and a little personal feel, your bay window area will become one of your favorite spots in the house. So, the space doesn't have to be boring, whether it's a DIY décor project or you opt to consult an interior designer. Make things fun by giving it the much-needed upgrade!
Featured Image Credits: istockphoto.com