Besides his successful business empire, he's famously known for his time in the Chicago Bulls as the basketball king and NBA legend— the name's Michael Jordan. He is chairman of the NBA team, Charlotte Hornets, and 23XI Racing in the NASCAR Cup Series. As a galvanizing sports figure, when Michael Jordan buys or moves to a new house, we want to know all about it. So, where does Michael Jordan live?
Before getting into Michael Jordan's house, it's prudent that we get to know a little more about him.
What You Probably Didn't Know About Michael Jordan…
Jordan started playing basketball in college with North Carolina Tar Heels; he practiced under Coach Dean Smith.
He joined the Chicago Bulls in 1984, which skyrocketed his basketball career. Jordan joined as the third overall pick, but as one of the best defensive players, and with such epic scores, he quickly rose as a league star. In addition, his slam dunks, leaping ability, and movements earned him nicknames such as 'His Airness' and 'Black Cat.' Michael Jordan is also popularly known as the No. 23.
Michael Jordan first won his NBA championship with Chicago Bulls in 1991 and had two more wins in 1992 and 1993.
He retired in the 1993-94 season but returned to the Chicago Bulls in March 1995. Against all the odds, he won three more championships in the following years; 1996, 1997, and 1998. He retired a second time in January 1999 and then joined a new team, Washington Wizards, for two NBA seasons, from 2001 to 2003.
As one of the most famous athletes in basketball and professional sports, the Jordan brand brings Jordan roughly $130 million annually. Michael Jordan's current net worth is estimated at $1.7 billion, making him one of the richest athletes in the world.
Michael Jordan's Early Life
Michael Jordan, also known as Michael Jeffrey Jordan or MJ, was born on February 17, 1963, to his parents James R. Jordan Sr. and Deloris Peoples. He was born in Cumberland Hospital in Fort Greene, Brooklyn, United States.
In 1968, when Michael Jordan was five years old, the family moved to Wilmington, North Carolina, where Jordan enrolled at Emsley A. Laney High School. He played basketball, football, and baseball. The irony is that Jordan tried to join the varsity basketball team in his second year, but he was 5'11" at the time, and they thought he was too short to play.
That didn't deter him because he eventually became Laney junior's varsity team star and was recruited into several college basketball programs. These include the South Carolina, North Carolina, Virginia, Duke, and Syracuse programs. Finally, in 1981, he accepted a scholarship to the University of North Carolina, Chapel Hill, where he played and majored in Cultural geography.
Michael Jordan's Family Life
Michael Jordan married his first wife, Juanita Vanoy, in 1989. Together, they had three children; Jeffrey Michael Jordan, Marcus James Jordan, and Jasmine Mickael Jordan.
Image Credit: Pinterest
After 17 years of marriage, Jordan and his wife divorced in December 2006. However, on April 27, 2013, Jordan married Yvette Prieto, a 35-year-old Cuban American model, at the time.
Image Credit: Pinterest
Michael Jordan and his wife Yvette have twin girls, Ysabel Jordan and Victoria Jordan, who are now aged eight as of 2022.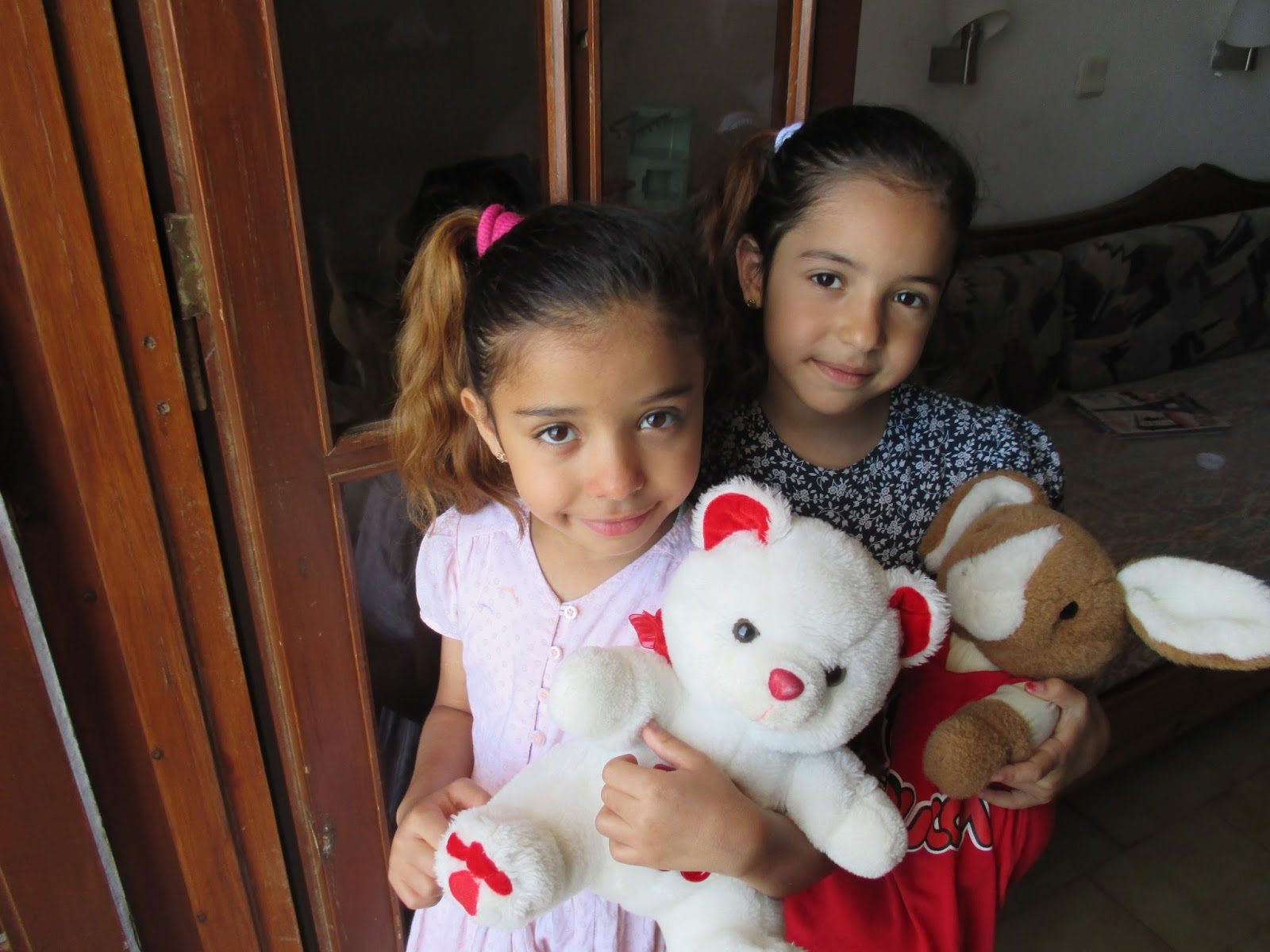 Image Credit: Pinterest
The twins were born on February 9, 2014, in West Palm Beach, Florida. Understandably, their parents keep them out of the limelight in such private lives.
Michael Jordan's Mansion Home in Bear's Club, Florida
Michael Jordan currently lives with his wife, Yvette Prieto, and their young twin girls, Victoria and Ysabel Jordan, in the sunshine state, Jupiter Island, Florida. The home in Bear's Club serves as Michael's main residence at the moment.
Jordan bought this property in 2010, and it cost him $12.4 million in price. As you'd expect, Michael Jordan's home is nothing short of pure luxury. It took two years to complete, six months of planning, plus eighteen months of construction to create MJ's luxury dream home.
Bear's Club is the ultimate golf course community concept developed by the famed golfer Jack Nicklaus.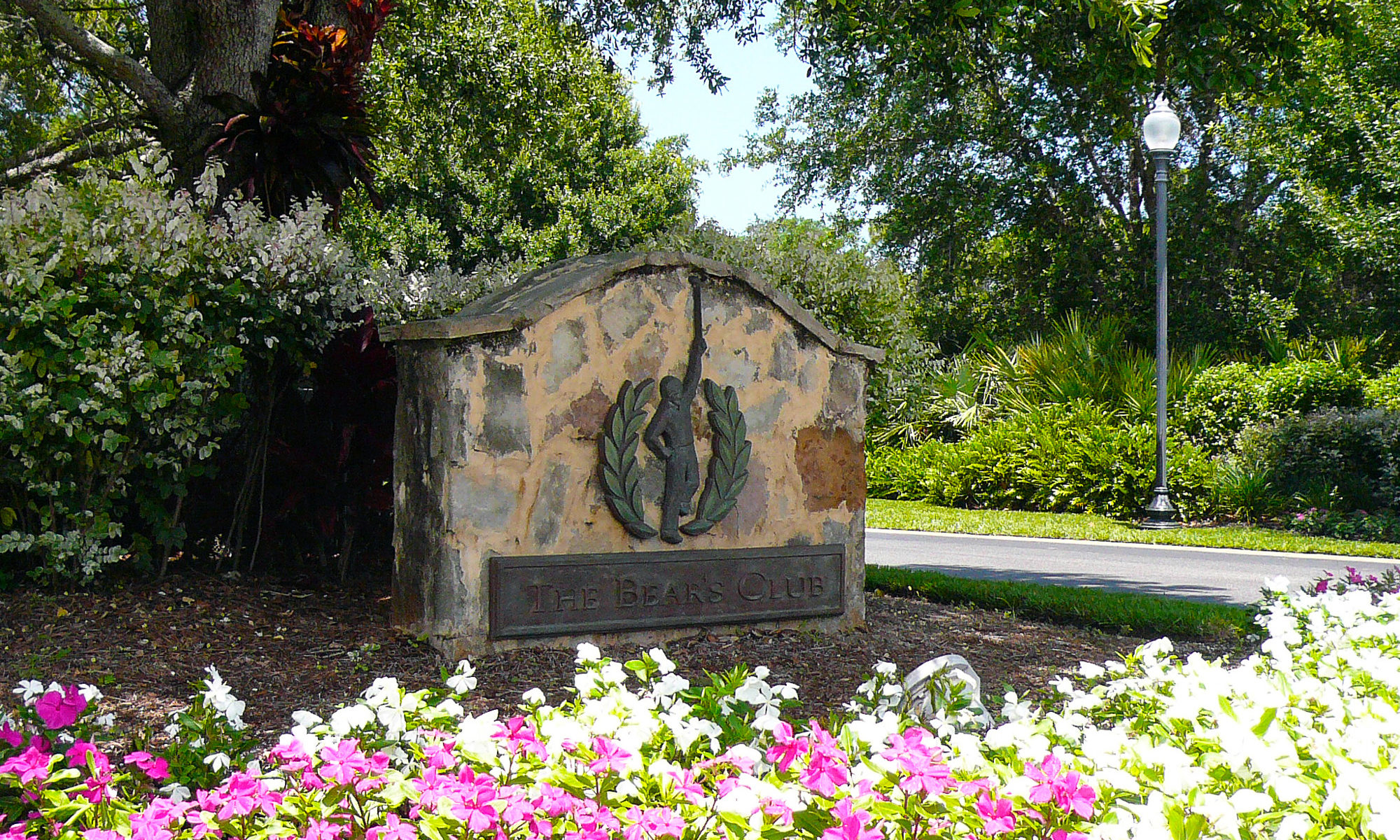 Image Credit: Pinterest
The Bears club community hosts 55 estate residences as a celebrity hot spot that's completely out of sight and offers plenty of privacy. So, it wouldn't be surprising why Michael Jordan's opted for this place.
The 3-acre homesite land in Bear's Club cost Jordan $4.8 million, while the construction of this 28,000 square feet house cost roughly $7.6 million. So after construction and all personalized customizations are done, Jordan's mansion racks up more than $20 million in worth.
This makes Jordan's property one of the most expensive houses in Palm Beach with no waterfront. Moreover, since the home sits in the Bear's Club community, known to host most celebrity residences, it gets extra credits.
Michael Jordan's House Exterior
Michael Jordan's home has a forest landscape, further ensuring privacy in his massive 28,000-square feet mansion. The whole property is primarily made up of separate sections – the main house, guesthouse, the guardhouse, and the pool house.
The two-story guardhouse in the compound is fully equipped with state-of-the-art security appliances and an incredibly huge media room. Jordan's house maintains a modern detached architecture, with a detached guest house and pool.
The main house has been separated into different wings. The roof tiles are slate-colored and made of concrete for a more traditional Mediterranean type of architecture.
As one of the richest athletes, would it be surprising for you to know that one of the wings in Jordan's house is dedicated to an athletic wing with a full-size basketball court? This athletic wing also consists of an impressive workout facility.
Similarly, the compound also consists of an exotic spa and gigantic pool for some downtime. We all know of Michael Jordan's love for cigars and gambling, so there's a cigar-friendly media room in Jordan's house with state-of-the-art 'cigar friendly' appliances.
The Interior of Jordan's Mansion
This 28,000-square-foot house is surrounded by a forest which works perfectly for MJ since it adds to its level of privacy. Unfortunately, Michael Jordan and his wife live quite a private life, so we have yet to get the full scoop on how they've designed the inside of the house. Although, we've been doing some digging, and here's what we know.
MJ's $12.4 million house has 18 distinct roof structures that intimately partition this massive mansion into different rooms within the house.
The house has 11 bedrooms, 11 full bathrooms, plus one-half bathrooms. The modern architecture is also maintained inside, with a more open floor layout. An open floor architecture means that the rooms are more defined by the furniture used and less defined by the walls.
The family room has large windows that pour the outdoor atmosphere into the indoor space; this also helps ensure that there's plenty of light.
From the house design, it's clear that Michael Jordan prefers the familiar clean break brought about by the Mizner Traditional Mediterranean architecture. This architectural design is popular in the Palm Beach area and has been used for the past 80 years. Most neighboring celebrities in the area, including Tiger Woods and Rory McIlroy, are also incorporating this architectural design.
This design incorporates concepts such as using more glass structures, clean lines, disappearing doors, and slide pockets. In addition, instead of regular polished marble and stone, the marble and stone here are honed. More specifically, the honed marble and stone are mostly used on kitchen cabinets, while the white or cream granite is used on the rest of the surfaces.
The layout inside this 28,000-square-foot house is in an open floor plan, so different spaces perfectly merge into each other to create 11 bedrooms, 11 full bathrooms, one-half bathrooms, a well-equipped athletic wing with a full-size basketball court, and a cigar-friendly media room.
The Rest of Michael's Real Estate Portfolio on Sale
We can all agree that the house in Jupiter, Florida, is a next-level-class luxury home. In addition, Michael Jordan also owns two other real estate properties, one in Chicago and the other in North Carolina, where the NBA team, the Charlotte Hornets, is based.
a) Lakefront North Carolina Mansion
Michael Jordan is the majority owner of the Charlotte Hornets basketball team, so naturally, he acquired a house just close by. His $2.8 million lakefront mansion is located on the Peninsula Golf course in Cornelius, North Carolina. This 12,310-square-foot house has six bedrooms, eight bathrooms, and a lovely infinity pool.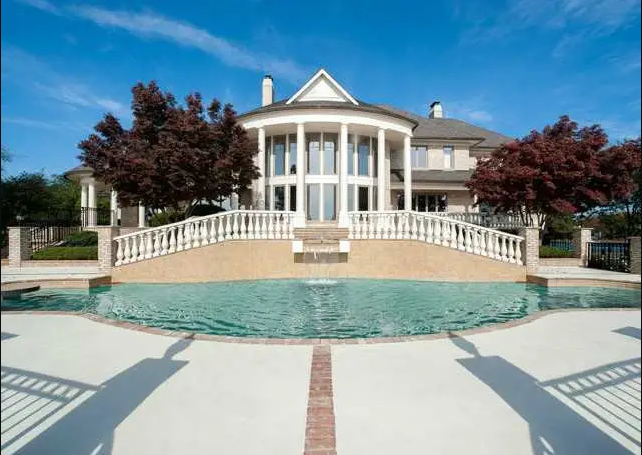 Image Credit: Realtor
Lake Norman surrounds this $2.8 million lakefront mansion on its three sides.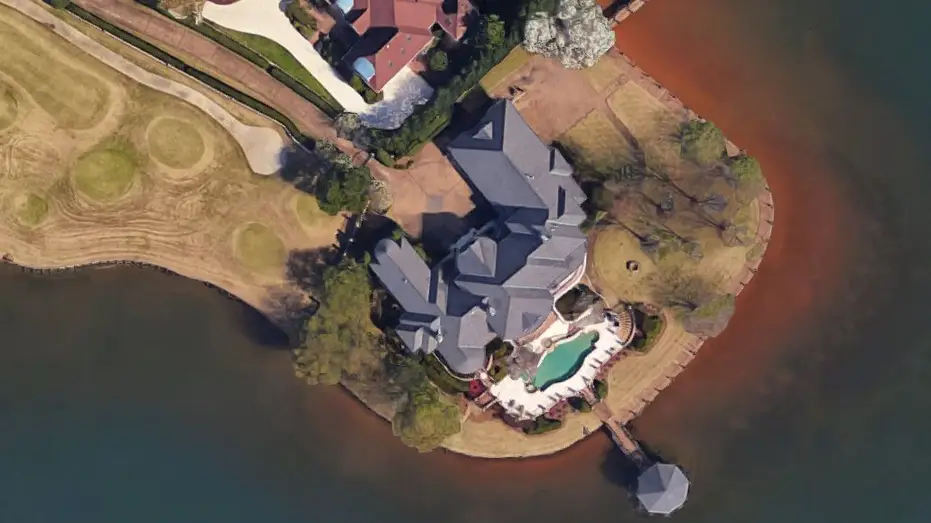 There's an enchanting front view of the lake for the magical sunsets.
The house also has a private dock to lake Norman where the family can enjoy water sports or a leisurely Sunday afternoon walk.
Inside the house is a lovely foyer that directs you to the living spaces.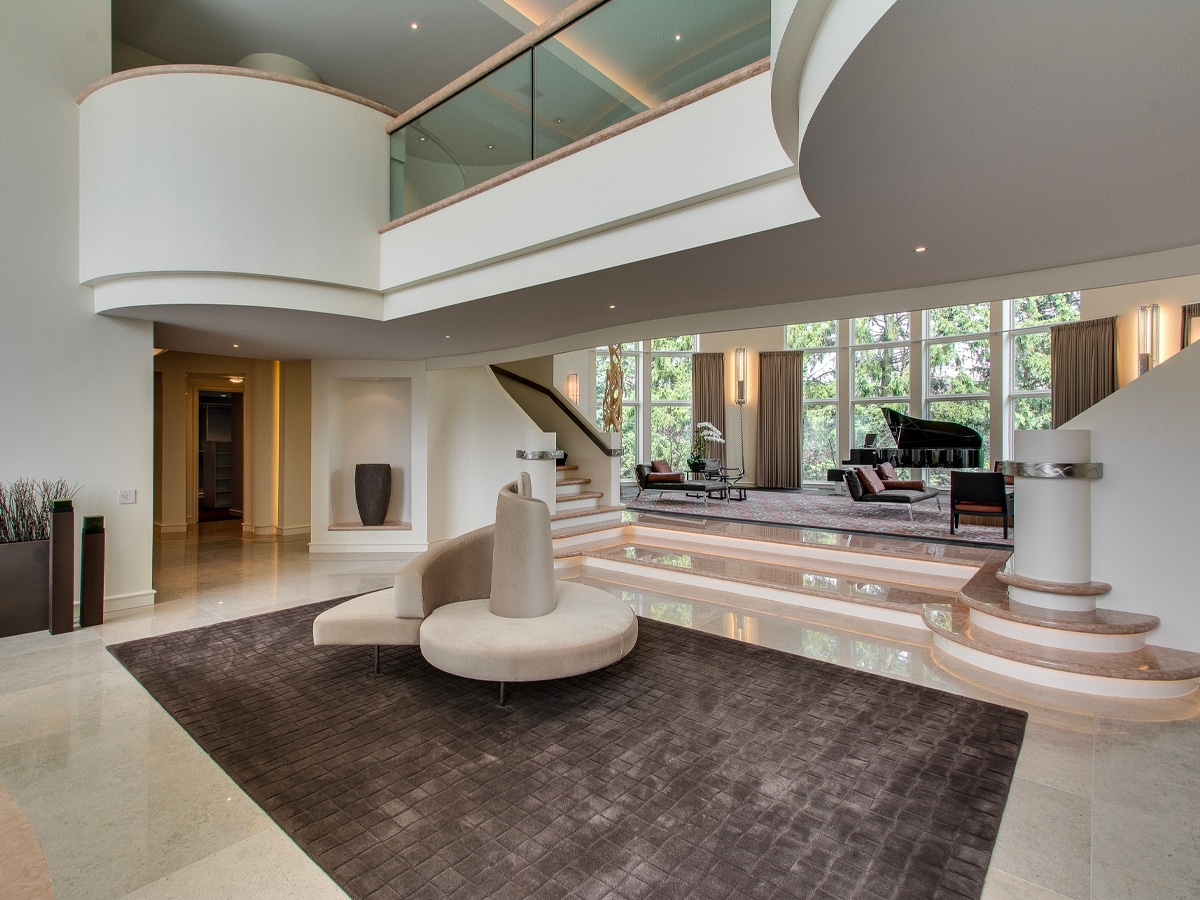 Image Credit: Realtor
The house has an open floor plan with large windows for a spacious, light-filled space. The living area connects to a large quaint kitchen with ceiling-to-floor windows that merges with the outdoors.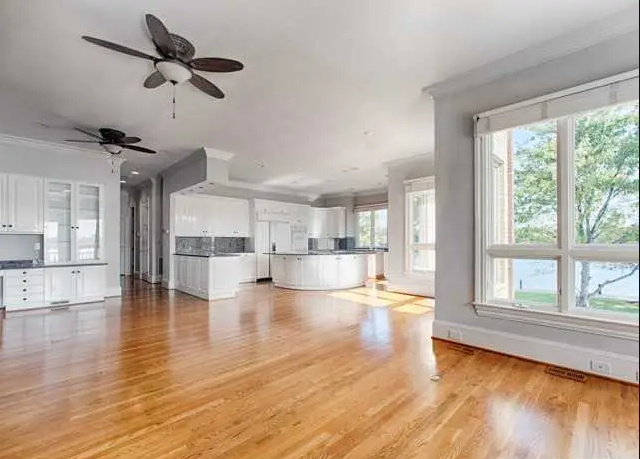 The house is personable, to say the least, but interestingly, this might be the only NBA Hall of Famer's house with no basketball court.
B) Highland Park City Mansion
Michael Jordan has a second house is in Highland Park, roughly 25 miles north of the Chicago area. The 56,000-square-foot house sits on a 7.39-acre lot. Michael Jordan bought it in 2013 and lived here when he led the Chicago Bulls to six championships.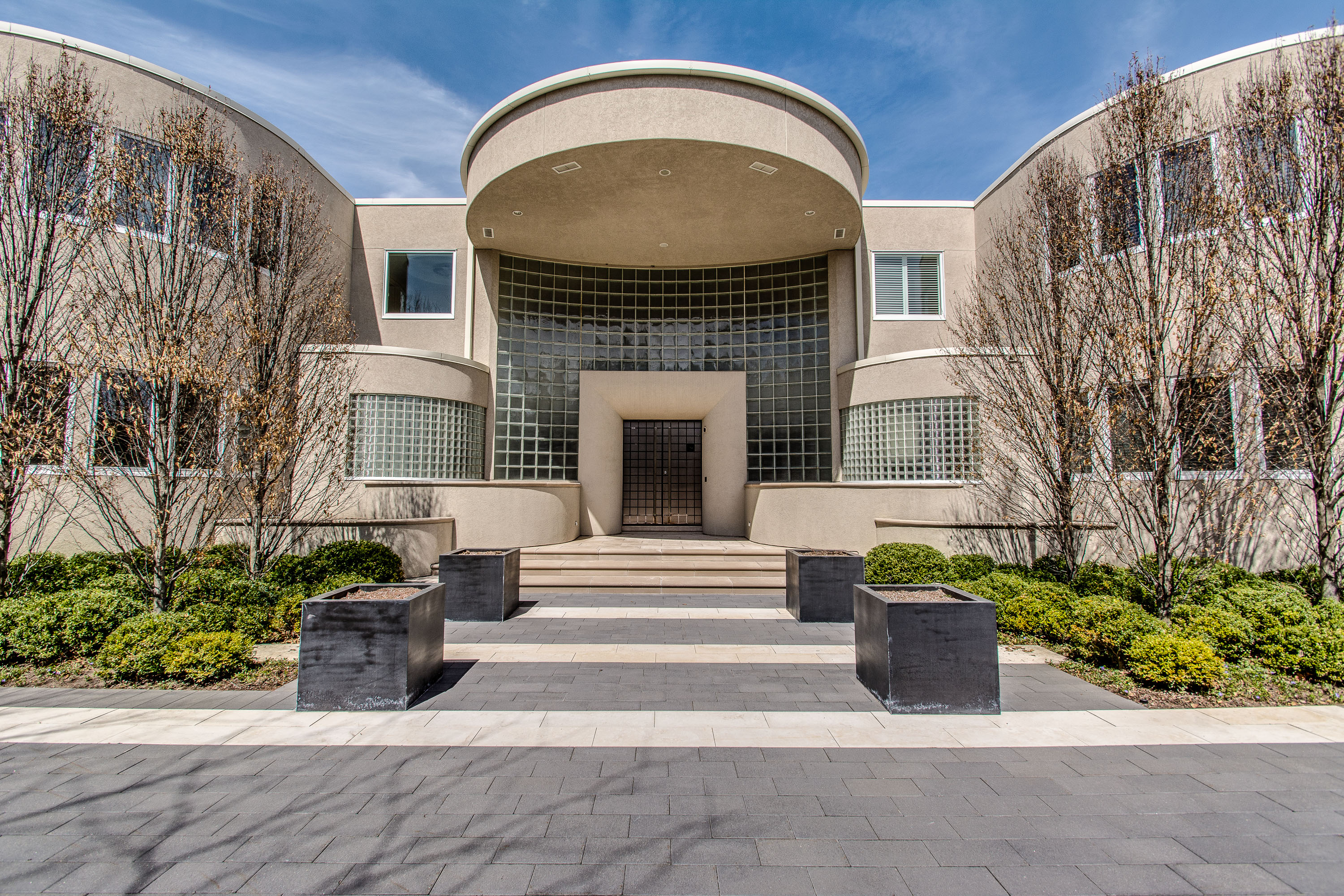 Image Credit: ConciergeAuctions
The property's front gate of his Highland Park home bears his iconic jersey, number 23.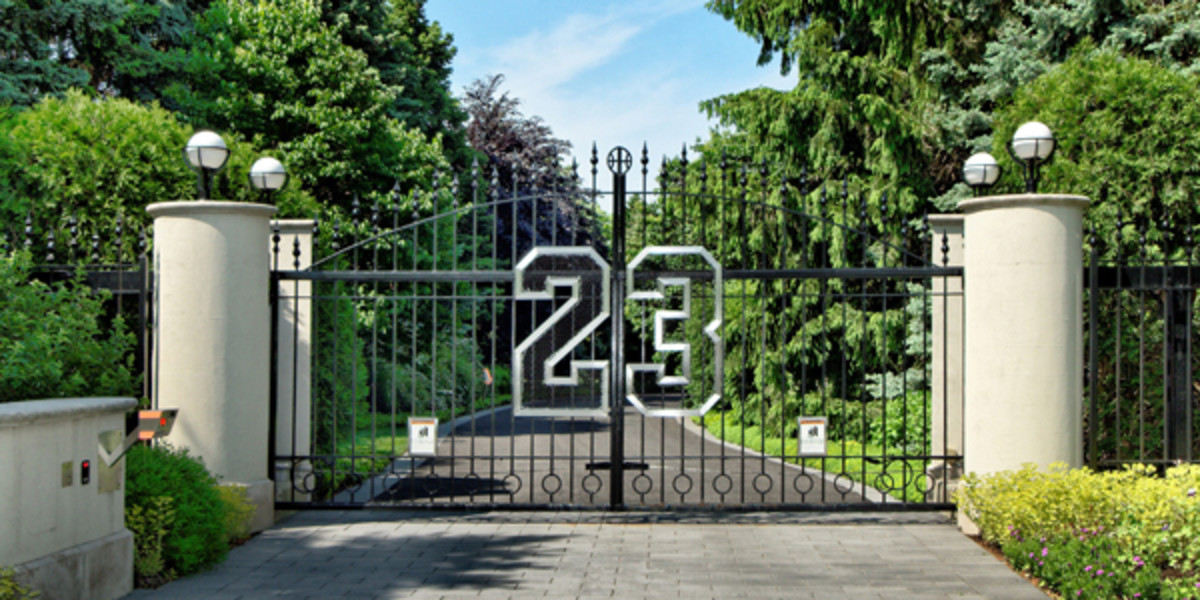 Image Credit: ConciergeAuctions
The Illinois mansion in the Chicago suburb has nine bedrooms, five full bathrooms, and four half-bathrooms.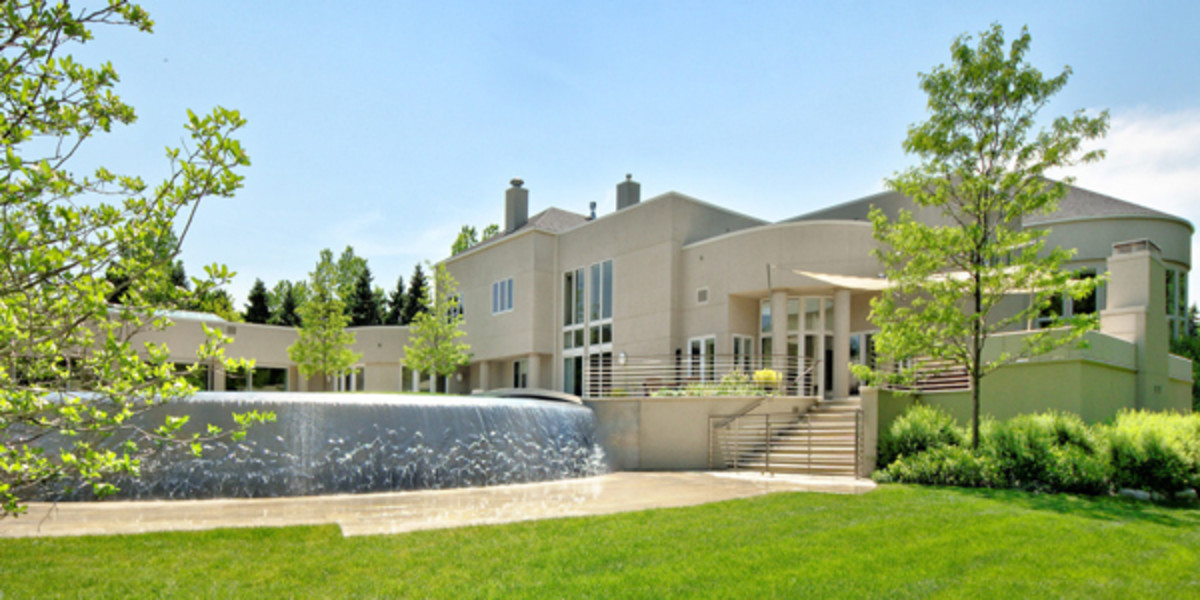 Image Credit: ConciergeAuctions
Outside, this massive property is surrounded by more than 260 trees and also houses a 15-heated garage space and a well-stocked pond.
There's a lovely infinity pool and a minimalist pool set-up to compliment it.
Image Credit: ConciergeAuctions
Besides the circular infinity pool, the property has a well-maintained outdoor tennis court and a sprawling golf course.
Inside, the mansion has five lounges with so many ceiling-to-floor windows for plenty of natural light.
The mansion has three kitchens with multiple floating islands.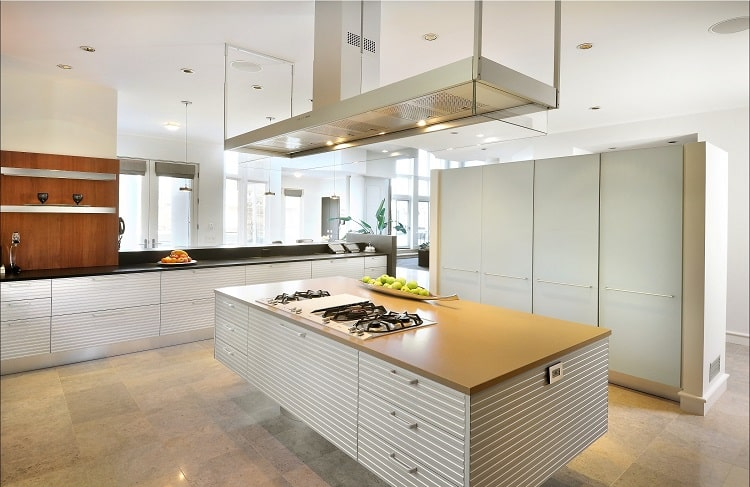 Image Credit: ConciergeAuctions
Besides, the multiple kitchens are elegant dining rooms that are well lit and designed.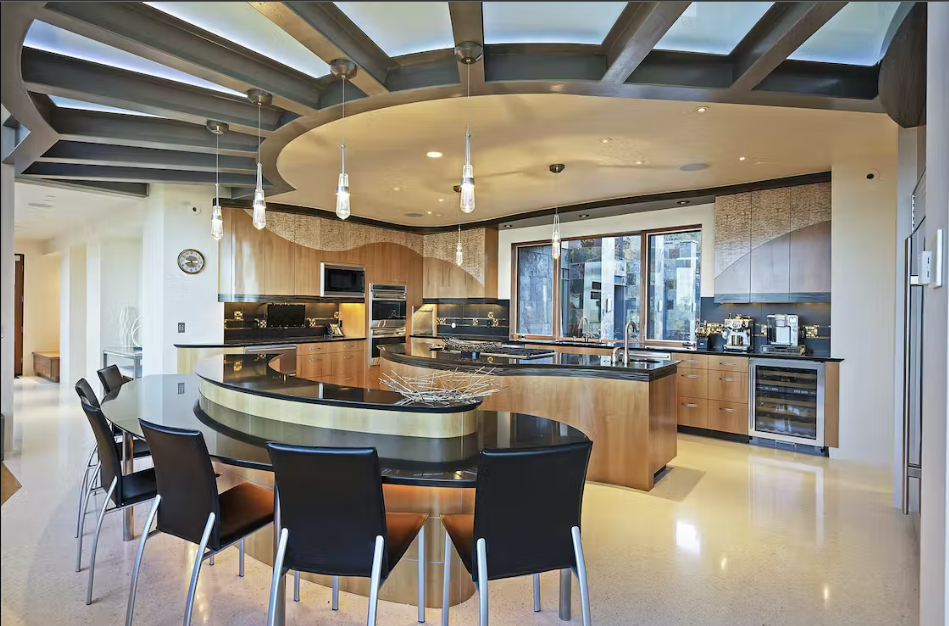 Image Credit: ConciergeAuctions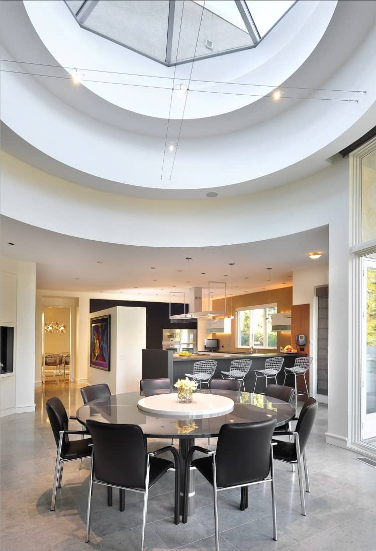 Image Credit: ConciergeAuctions
In addition, it has two incredible additions; a cigar room that's entirely dedicated to cigars and an entertainment lounge that looks like a casino hall.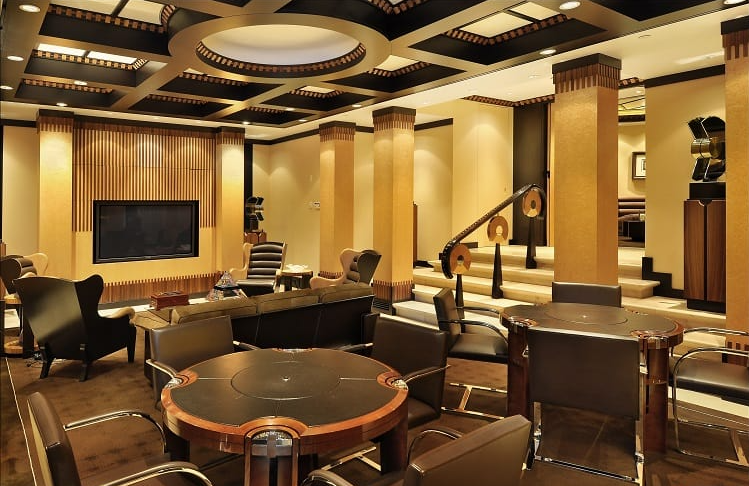 Image Credit: ConciergeAuctions
The house also has a cinema room— otherwise known as the Air Jordan home theater.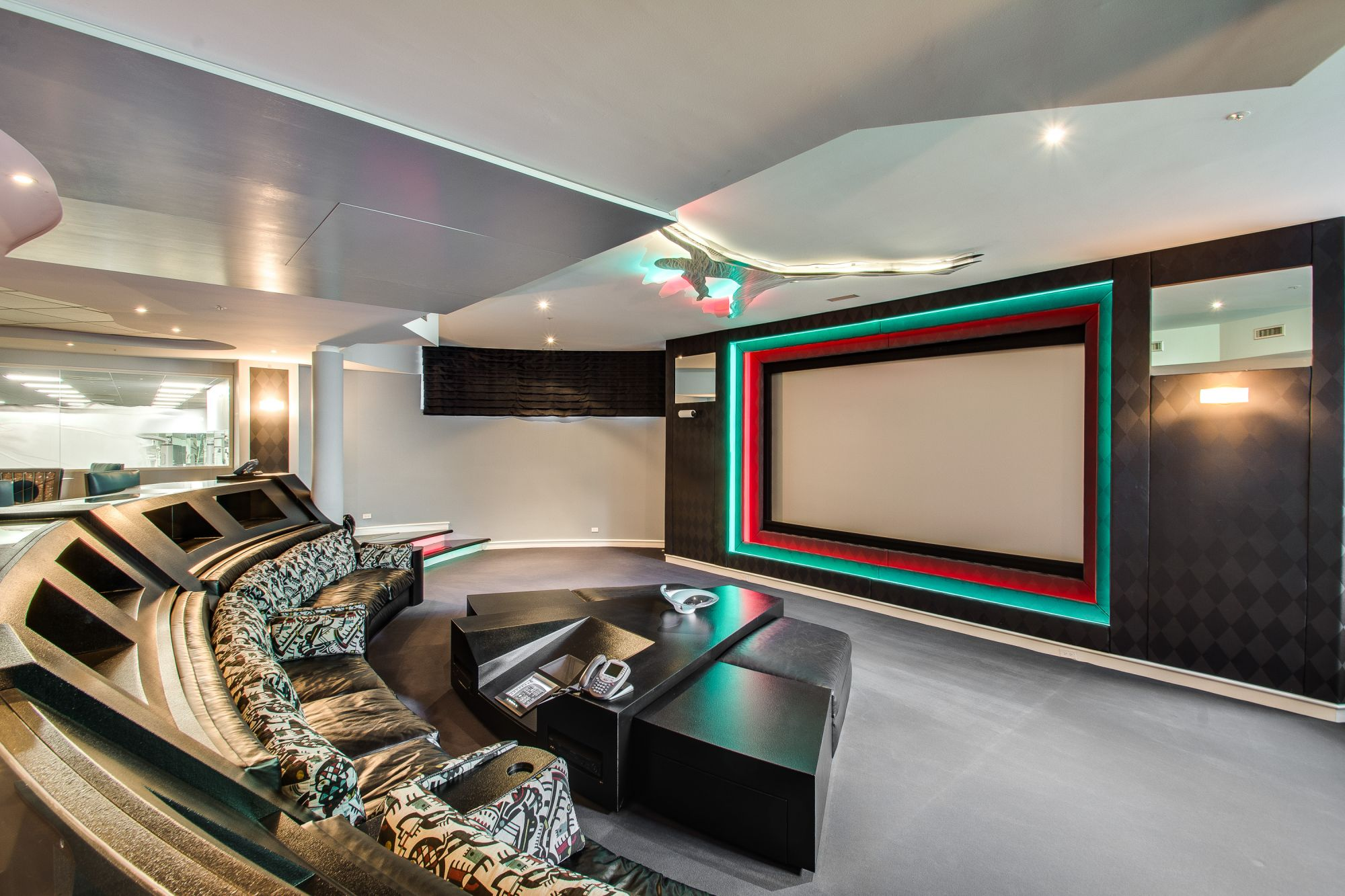 Image Credit: ConciergeAuctions
Like the rest of Michael's properties, it has the classic staple; a full-size basketball court. In addition, the basketball court is fully equipped with custom sound systems, locker rooms, and showers.
Image Credit: ConciergeAuctions
Besides the basketball court regulation, the house has a full fitness studio with treadmills, StairMasters, ellipticals, etc.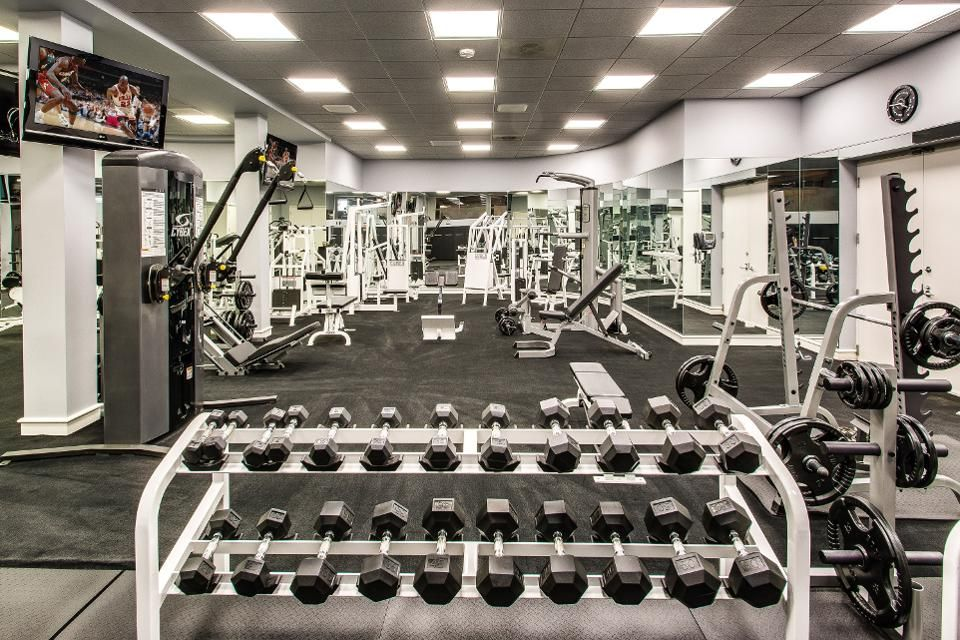 Image Credit: ConciergeAuctions
In addition, there's a card room and a golf putting green that has allowed Michael Jordan to pass the time in his favorite ways.
As you step inside the lower level of the Highland Park home, it houses a walk-in humidor, a fully equipped beauty salon, and a gigantic wine cellar that holds 500 bottles. Next to the wine cellar is an exquisite wine-tasting room to complement the wine cellar.
The gentleman's retreat suite has a billiard parlor, a lovely fireplace, a fully stocked library, a wet bar, and a video screen. Interestingly it has the original doors used in the Playboy Mansion in Chicago.
Upstairs, the 504 square-foot main suite has a three-sided fireplace and private lounge to help Michael Jordan relax after a long day. In total, the house has five fireplaces.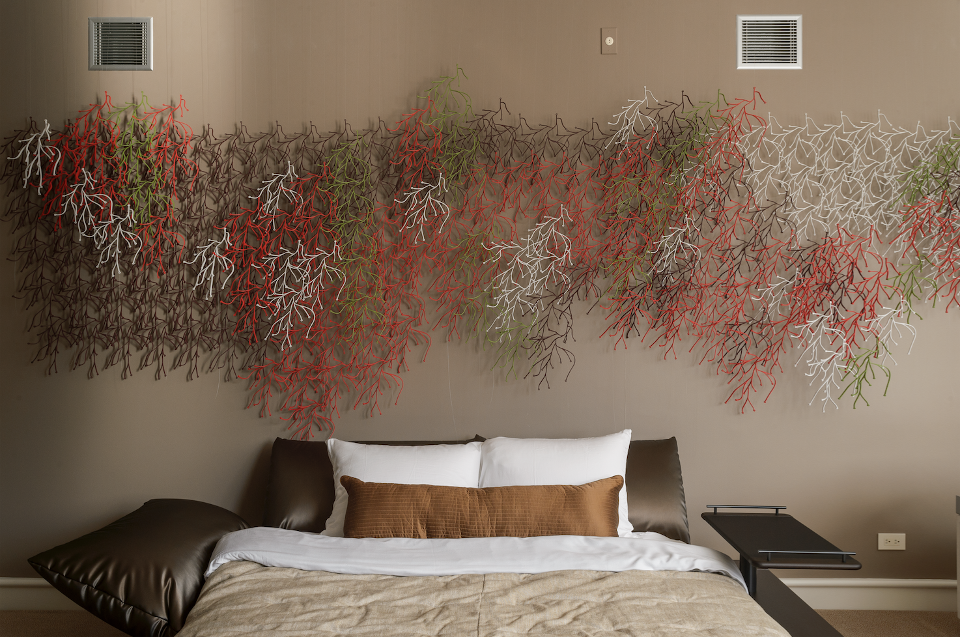 Image Credit: ConciergeAuctions
Michael Jordan has worked long and hard to achieve his stellar athletic performance and business mogul status; understandably, he achieves no less in all his homely spaces. We truly hope you can draw some homely design inspiration from MJ's spaces— but it's okay if you're just here for the tea… wink!