Serving as the 46th governor of Florida, Ron Desantis has lived in a few places in the Sunshine State. The 44-year-old governor has been in politics for long, even representing Florida's 6th congressional district in the US House of Representatives. The Republican governor retains a great real-estate portfolio, but where does Ron Desantis live?
Before diving into his surprisingly modest real estate portfolio, let's look at his life and background.
Who is Ronald DeSantis?
Ron DeSantis has been a member of the Republican party and has served as governor of Florida since 2019. Additionally, he is 44 years old and a native Floridian with blue-collar roots. He attended Yale University and was captain of the baseball team. After graduating from Yale University, he attended Harvard law school and earned a commission in the US Naval justice school.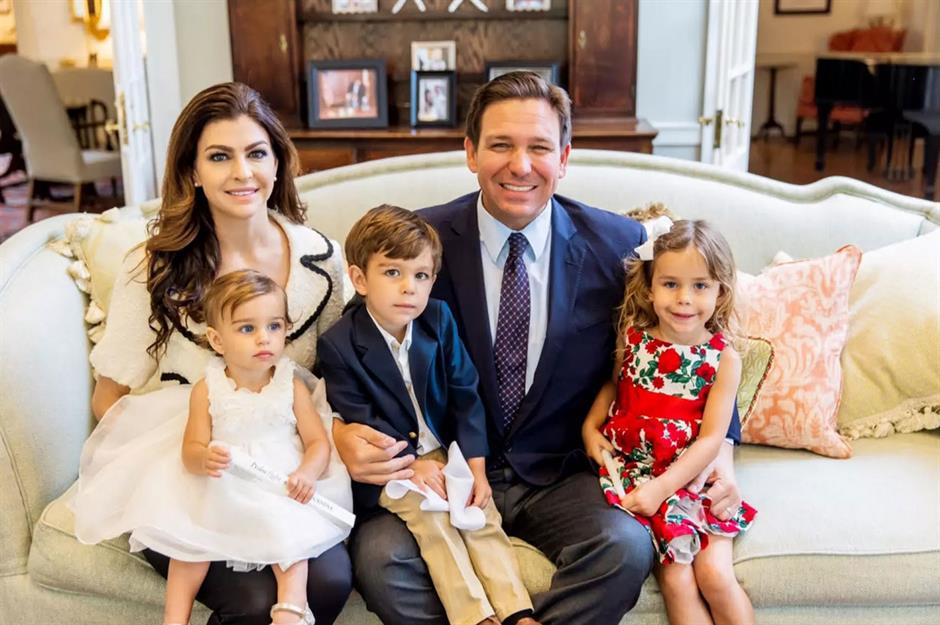 Image Source: loveproperty.com
After retiring from active duty, the Florida Governor served in the judicial system as a federal prosecutor. He then ventured into politics and was elected to Congress in 2021. Governor Desantis is also known for his controversial policies, including the tax reform bill and an unsuccessful effort to replace the Patient Protection and Affordable Care Act. The governor's pandemic policies also saw Florida lift its lockdown sooner than other states, which still maintained Florida's death and infection toll on a national average.
Despite all his political success, Ron DeSantis has kept himself humble with a modest portfolio when it comes to real estate. Here are the homes he has lived in, in the recent past.
Real Estate Portfolio
1) Current House: Tallahassee, Florida
Ron DeSantis currently lives in Florida's governor's mansion. The governor's house was initially built to resemble Andrew Jackson's (7th USA president) home. The 2-story mansion was finished in 1956 and depicts beautiful neo-classical features that major political figures have occupied in the past. The symmetry and simplicity of line and form are just some of its appealing features.
Image Source: topbrunchspots.com
Like most homes, political figures like the vice president are allocated, and the mansion is surrounded by a large, well-manicured lawn and garden. Additionally, it also has a large, columned portico at the entrance. Furthermore, the Desantis family enjoys 15,000 square feet of indoor living space on a 1.5-acre plot. The house has 30 bedrooms, 14 bathrooms, and a 5-car parking lot.
Image Source: dickndebby'stravels.com
The Florida governor's mansion also houses the family's private living quarters, as well as a grand entrance hall, formal parlors, and dining room. Additionally, since the mansion is listed as a historical place, it is well furnished with some of Florida's historic memorabilia, antique and period pieces, as well as various artwork. They all go well with the stunning high-impact doors and wood flooring.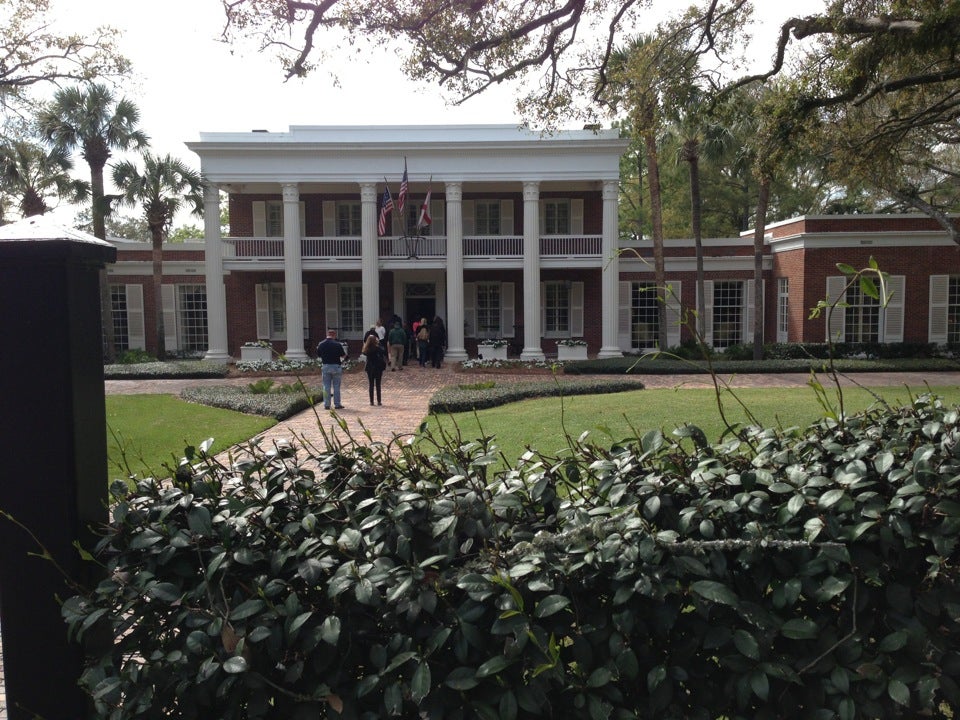 Image Source: mapquest.com
The beautiful and luxurious grounds also feature a gym, koi pond, screened-in swimming pool, gorgeous brick patio space, fountain, and a cabana. The governor's official residence also houses a beautiful rose garden and greenhouse that have provided the indoors with fresh flowers every day.
Serving as a state symbol, this beautiful mansion is also used for official functions with multiple formal parlors. Furthermore, as a house of such national prominence, it is also open to the public for tours, and you can book a tour if you wish to visit Florida's governor's mansion.
2) Former Home: Ponte Vedra Beach, Florida
The Ponte Vedra Beach house is the former home of the Florida governor that he and his wife purchased in 2009. Before settling in Tallahassee, Governor DeSantis owned this modest 3 bedroom, 3 bath home. Of course, compared to the mansion he now enjoys, this much smaller 1700 sq ft waterfront home with a large palm tree on the front still has appeal.
Image Source: news4jax.com
Any local real estate agent will tell you that this house is prime real estate. The house offers architectural simplicity that is supposed to blend into the surrounding tidal marsh. The 18th-century geometric contemporary architecture embraces Lowcountry features, as is the nature of true Southern homes.
Image Source: wusfnews.com
The home features steeply pitched roofs and double-hung windows that give it an air of sophistication. Additionally, the single-family home features beautiful wood flooring, a 2-car garage, and a small pool. According to property records, and having lived in this house for nearly a decade, Ron DeSantis sold the house for $460,000. It was a great move, given that the pandemic caused housing prices to increase in value and soar fundamentally.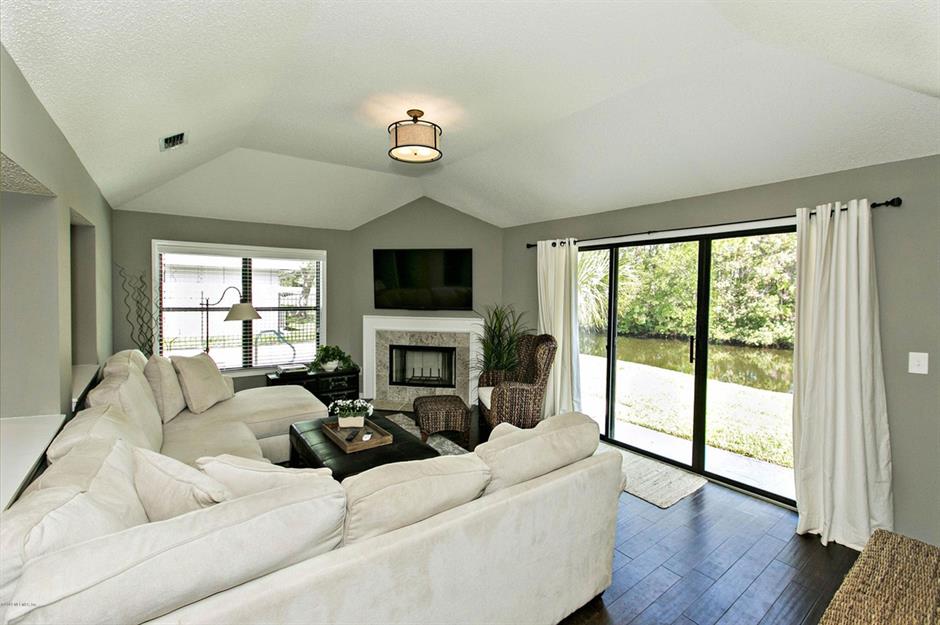 Image Source: loveproperty.com
The house has a formal entrance into a generous living room that effortlessly leads into the dining room area and a spacious kitchen equipped with modern appliances. The formal entrance also leads to a small but beautiful outdoor area that opens into a flawless water view. The large, popular, and modern windows provide key lighting which accentuates the interior. Furthermore, it's easy to see why the house has doubled in value since Governor DeSantis owned it.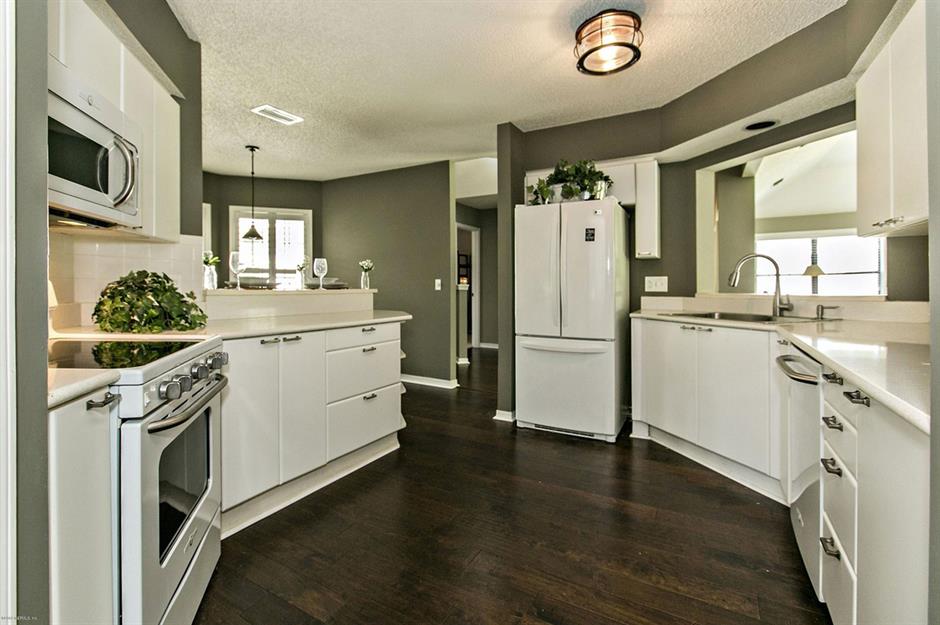 Image Source: loveproperty.com
While the governor sold the house for more than he bought it, government financial disclosure paperwork shows that he once rented it. Additionally, Governor Ron DeSantis sold the house since he didn't want to maintain a separate residence outside the Tallahassee mansion.
3) Former: Palm Coast, Florida
The Florida lawmaker bought a 1500 sq ft house in the Palm Coast with 3 bedrooms and 2 baths. Before DeSantis moved to the Ponte Vedra beach house, he lived in this Palm Coast lakefront house built in 1994. Nestled in a gated community, the home gives off small-house vibes.
Image Source: wusfnews.com
The white house official bought the house for $242,000, and the family sold the house for $275,000. Despite Florida's strong economy, the pandemic caused housing prices to soar. This also meant property taxes would be more expensive, so his small profit on the house would have been higher had he held out longer and known how to increase the value of the real estate.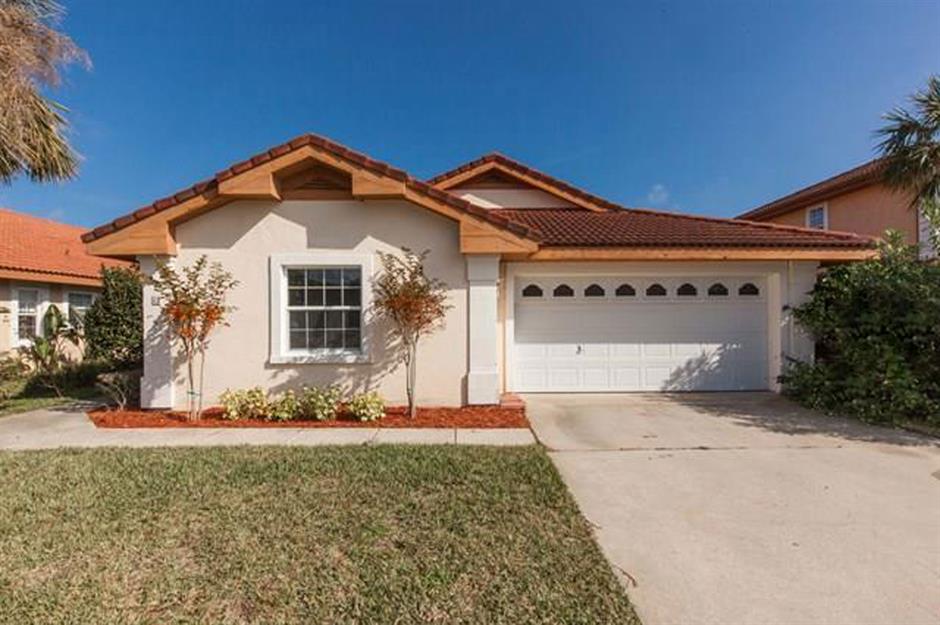 Image Source: loveproperty.com
The house's interior is set against beautiful light-grey walls and white furniture and finishing. Additionally, the house is surrounded by a well-manicured but small lawn. The screened lanai overlooks the expansive lake. The open living area also opens into a beautiful and updated kitchen. Furthermore, the wood flooring is also well-maintained.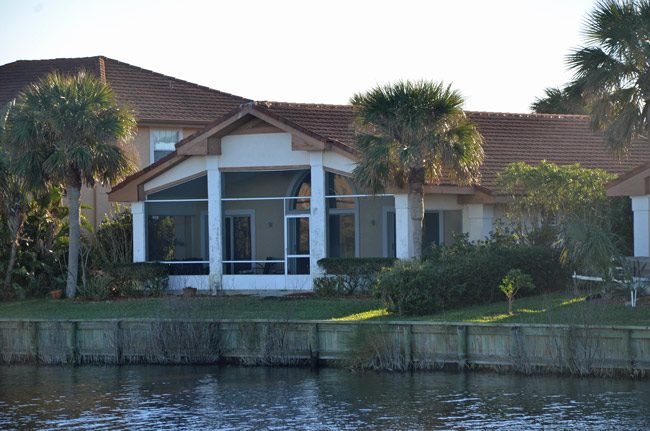 Image Source: flaglerlive.com
While the house doesn't have a house gym, it offers access to the community's shared spaces like the nearby beach, tennis, volleyball, and shuffleboard courts. It also provides access to the swimming pool and clubhouses.
What's More;
The Republican former lawmaker Governor DeSantis didn't grow up wealthy. His family's very first home was an apartment in downtown Jacksonville. The family then moved to his childhood home in Orlando and moved again to a 1300 sq ft home on Florida's gulf coast.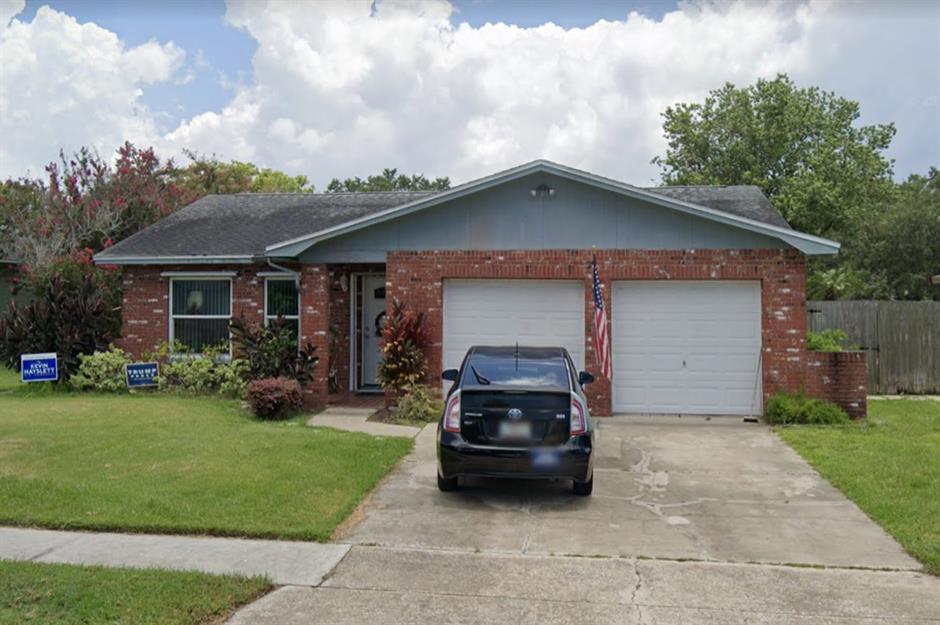 Image Source: loveproperty.com
After getting accepted by Yale University, the governor lived in a semi-detached house near his college. He worked his way through university and was awarded a scholarship since he was a gifted student.
Soon after, he applied to law school and was accepted into Harvard. He lived in a one-bedroom apartment in Central Cambridge and paid $2400 monthly. Soon after, he joined the Navy, and public records show that he lived in Dallas City's Stonewall Terrace neighborhood. During his time in the Navy, all his housing arrangements were subsidized.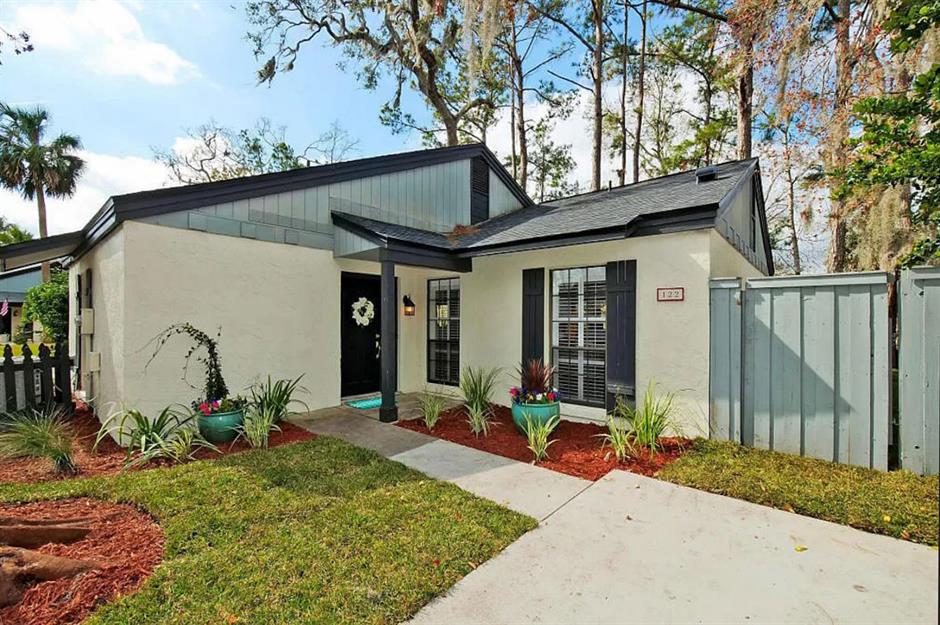 Image Source: loveproperty.com
After his stint in the Navy, he joined politics by representing Florida's 6th congressional district in the U.S. House of Representatives from 2013 to 2018. With backing from Donald Trump, he ran for governor in 2018 and won the seat in 2019. However, despite a great real estate portfolio, Ron DeSantis owns no other properties since he lives in the governor's mansion.
The Bottom Line
Ron DeSantis has resided in a few places in Florida. Real estate looks great in any investment portfolio for everyone. Of course, while the governor's mansion will have to do for now, there's no doubt that his next home will be equally grand and beautiful. Additionally, since taking up residence in the governor's mansion, the DeSantis family has enjoyed many perks.