Stephen King is a master of the horror genre, but it wasn't until 2002, and not in his typical medium, but as a television miniseries, that he truly tried his hand at a complex haunted house narrative. So, where does Stephen King live?
To this day, Stephen King still considers Maine home. His writings' originality and examination of the rhythms and ruins of civilization as they were staged in the little villages of Maine made them scary. With a net worth of $500 million, Stephen King could afford lavish residences.
Despite his fame and fortune, he resides in his native state, where he owns a fairly unique estate outside Bangor's central business district. We take you on a tour of Stephen King's home and some other homes he currently owns.
Who Is Stephen King?
An American novelist named Stephen King is well-known for his acclaimed horror books. King was born on September 21, 1947, and in 2003 he was presented with the renowned National Book Foundation Medal for Distinguished Contribution to American Letters.
Image Source: cnbc.com
His best-selling book Pet Sematary from 1983 was adapted into a movie in 1989. In 1992, Pet Sematary Two, the sequel, was made available. In April 2019, a new version of the original was expected to be released.
So far, Stephen King has racked up a whopping 59 awards for his works of literature. He supports the Boston Red Sox. On Saturday, January 2, 1971, he married Tabitha Spruce, who was also a writer. The names of his children are Owen and Joseph, both males, and Naomi, a daughter. Both Joseph and Owen are writers of novels.
Where Does Stephen King Live?
The renowned author Stephen King is said to be leaving his Bangor, Maine, residence. After 37 years, he is finally packing up and leaving this creepy house for his vacation home in Center Lovell, Maine, and his permanent residence in Casey Key, Florida.
Undoubtedly, it was Stephen King who brought national attention to Maine. The famous author and his red Victorian estate are inextricably linked to the little New England town, which is home to his mansion.
Modern tourists will find little communities with historical memories, rejuvenated cities, and echoes of their favorite scenes in King's works as they traverse this terrain. Here are some of the homes of Stephen King.
1. Casey Key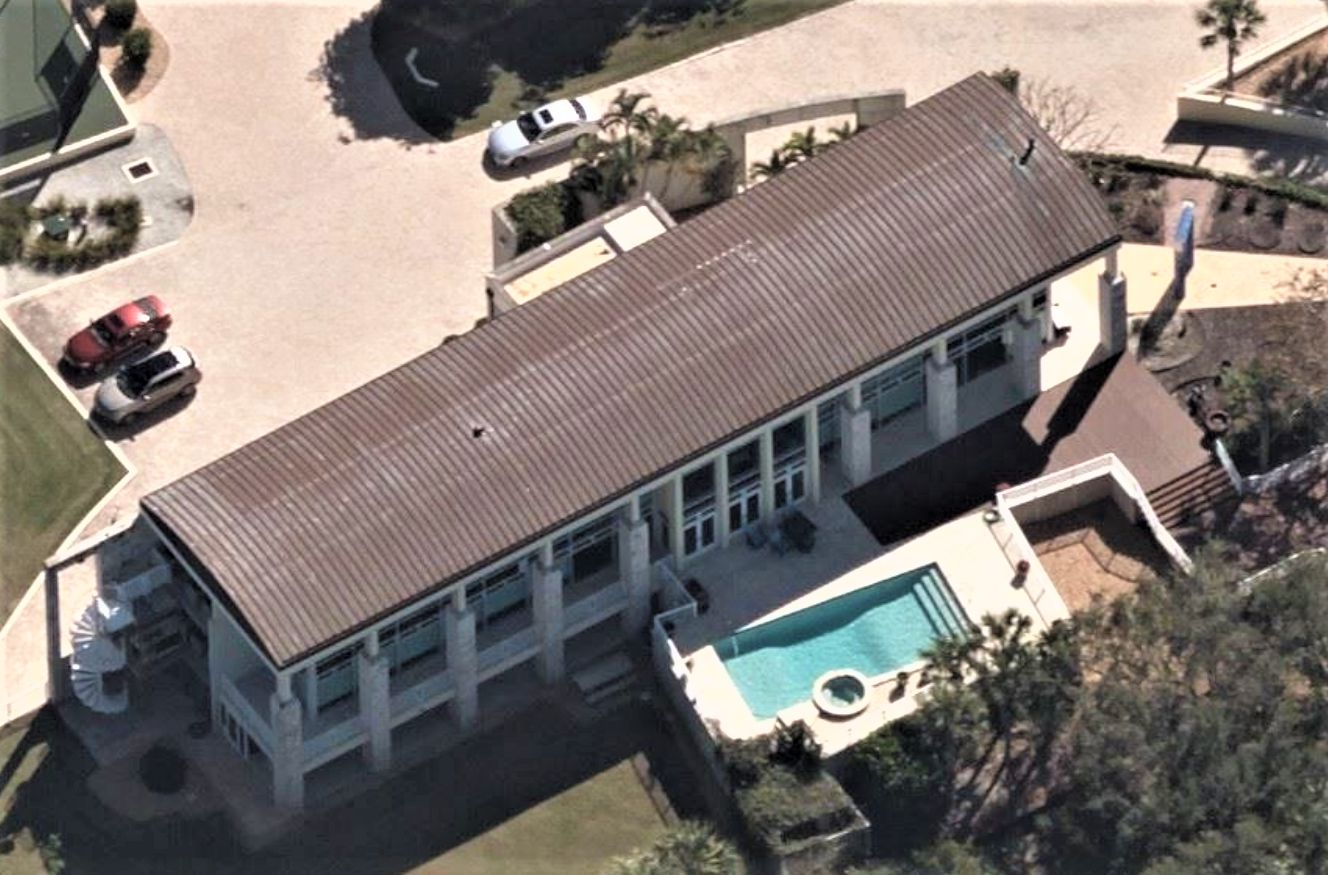 Image Source: celebritydetective.com
One of the most expensive properties on Florida's west coast belongs to horror author Stephen King. In April of 2001, King spent $8.9 million on a property in Sarasota, Florida. This 6,817 square foot property on Casey Key was built in 1854 and featured three bedrooms, four bathrooms, a swimming pool, and a tennis court.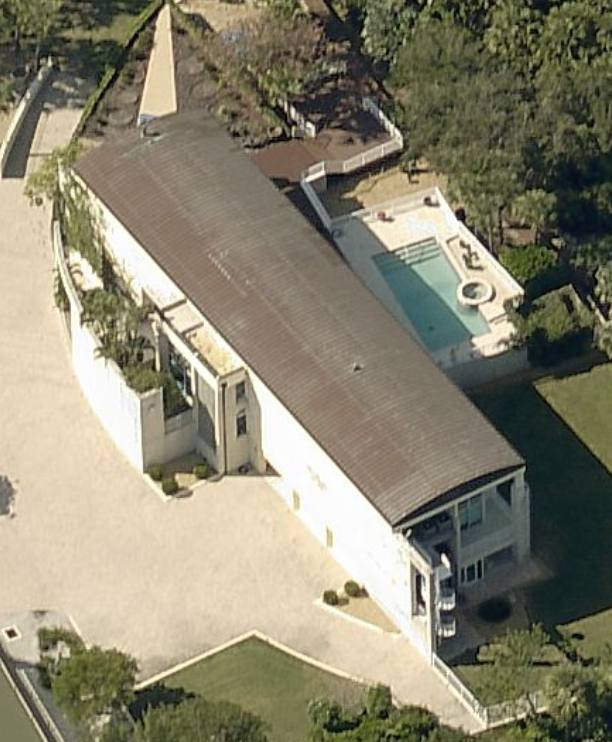 Image Source: celebritydetective.com
The 8-mile-long and 300-yard-wide barrier island where Stephen King resides is a true paradise. About 600 people call Casey Key home. Casey Key is situated around sixty miles south of Tampa, Florida.
Property records reveal that the previous owner added a rectangular 544 square foot pool, a spa, and a 1,173 square foot deck and patio in 1991, years before Stephen King bought the house.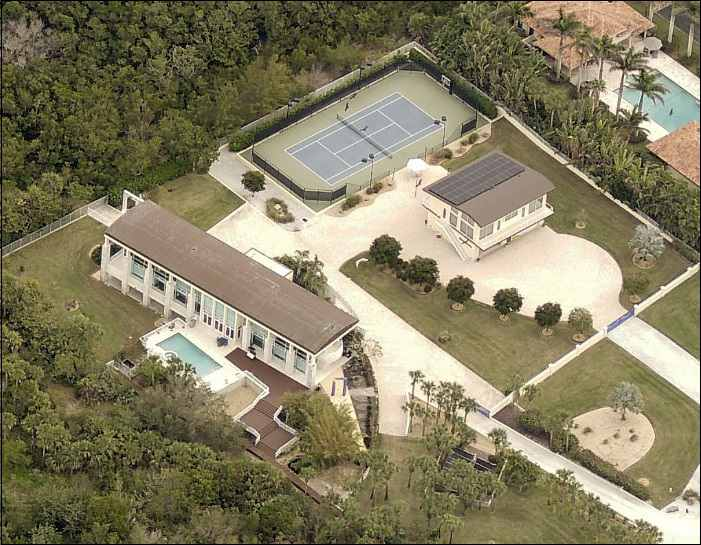 Image Source: celebritydetective.com
In addition to the aforementioned tennis court, property records also reveal that King installed solar panels there in 2002, a privacy wall in 2006, a new dock and pier in 2012, and a swimming pool in 2014.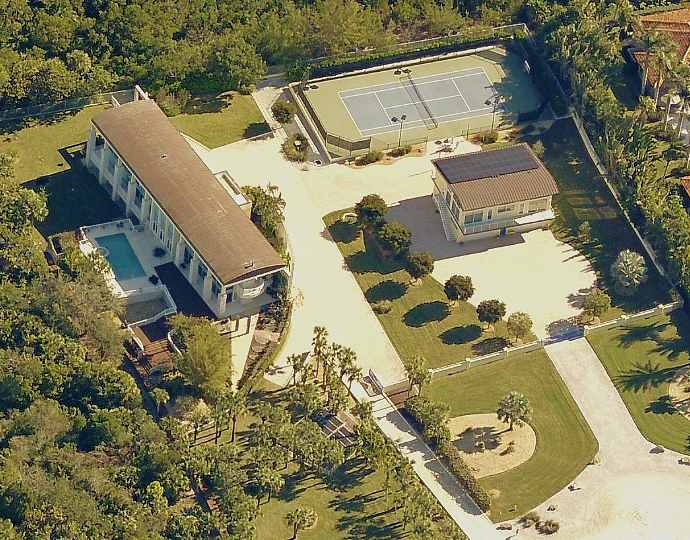 Image Source: celebritydetective.com
As of September 2021, Zillow pegs the house's worth at $10.1 million. One similar residence in the area, which includes 12 bedrooms and 14 bathrooms, has a $15.9 million listing.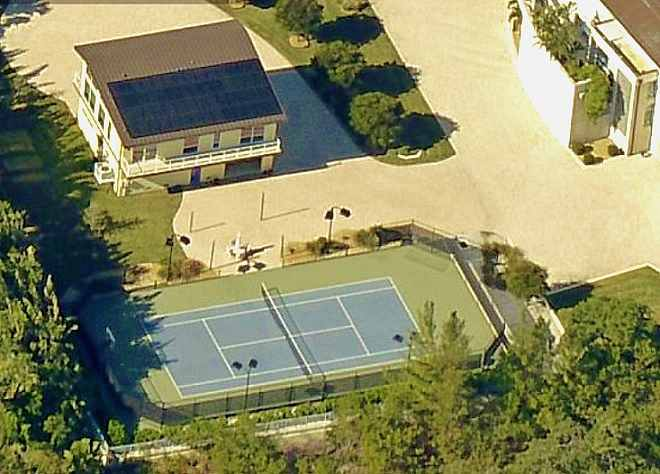 Image Source: celebritydetective.com
According to property records, Stephen King also owns another, much smaller house on Casey Key that he bought in 2007 for $2.2 million. The 2,510 square foot house contains a swimming pool, three bedrooms, and three bathrooms.
2. Bangor, Maine
Image Source: Tripadvisor.com
Tabitha and Stephen moved into their Bangor house in 1979. They cherished the house and desired that their children might walk to school.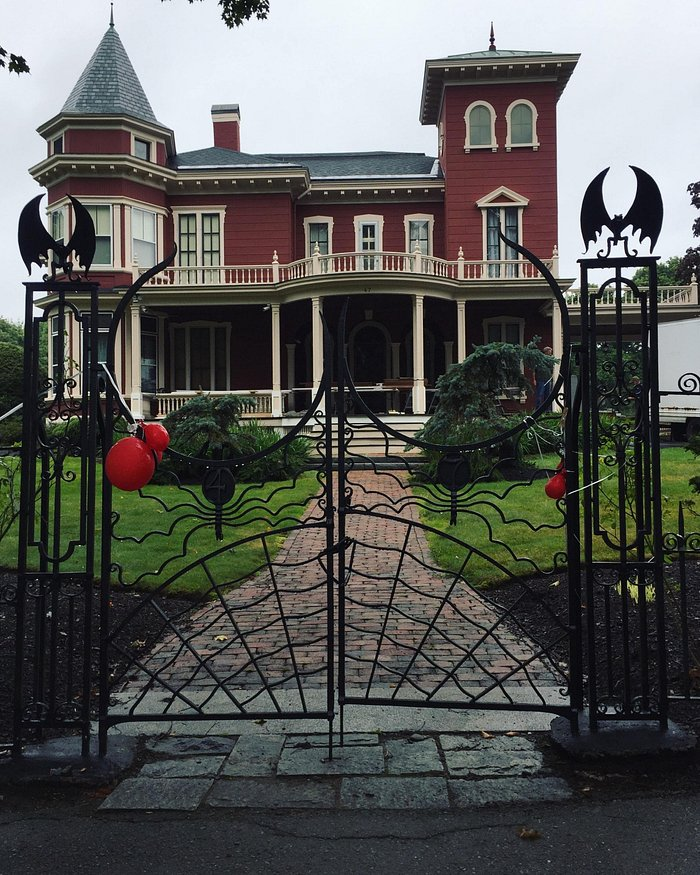 Image Source: tripadvisor.com
Real estate agents estimate its value to be between $750,000 and $1,000,000. The house has 4,952 square feet, 5 bedrooms, and 6 bathrooms. The residence is regrettably not up for sale. The guest home next door, which Stephen also owns, is being transformed into a retreat for writers, though!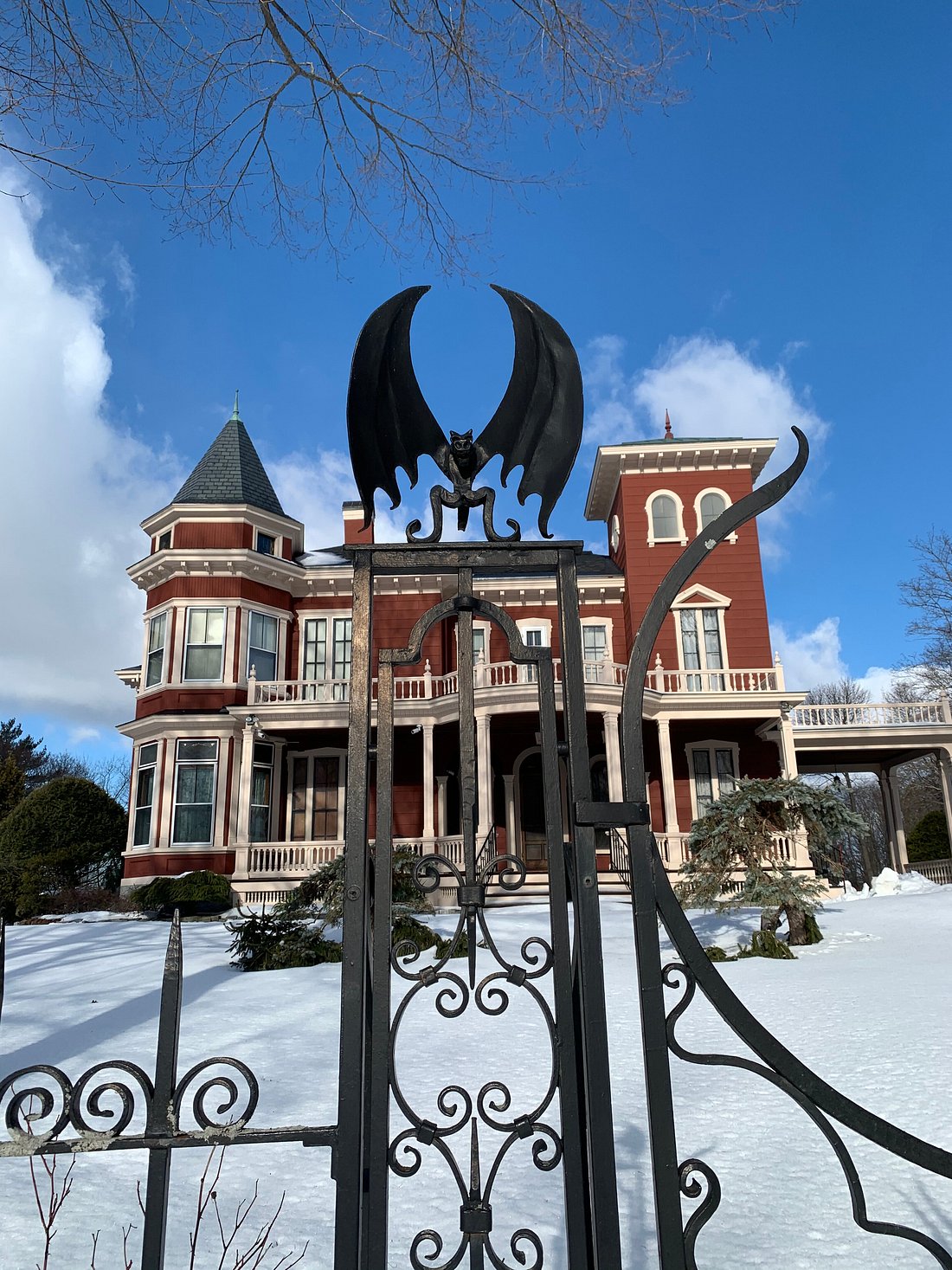 Image Source: tripadvisor.com
The mansion was constructed around 1870, and from the exterior, it definitely seems haunted. Sadly, interior pictures are not yet available. However, the lovely Victorian home has a crimson exterior.
King Manor was also constructed in the Italianate Villa style and sat on around 2 acres of land. The family's backyard borders Hayford Park, and the area is very private, thanks to the trees.
The property currently includes King's former writing studio at the back of the home, a three-car garage, and an adjacent barn with an indoor pool.
In 2020, Stephen King hired sculptor Josh Landry to transform a fallen ash tree into a towering wooden bookshelf supported by human legs and adorned with depictions of birds, a cat, and King's much-loved dog, Molly. The elaborate sculpture was made by Landry using a chainsaw.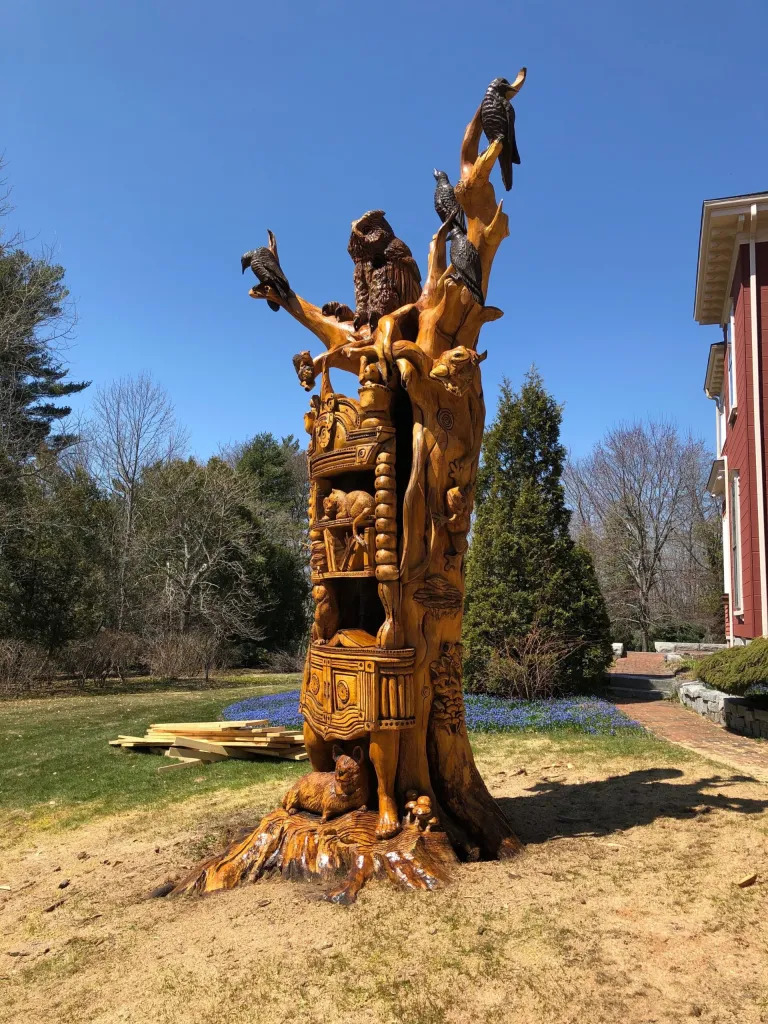 Image Source: tripadvisor.com
Tabitha King, the literary wife of Stephen King, wrote that she was motivated to turn the ash tree into a sculpture by the idea that "the fullness of life" might be contained in a dead tree.
The house will be rezoned to accommodate Stephen's archives as a charity. In addition, up to five writers will be permitted to reside on Stephen's property at a time in his guesthouse, which will also be converted into a writer's retreat. There is currently no information available on how to apply for the writer's retreat or when it would open.
That doesn't mean you're welcome to visit it, though. King clarified that the residence would not be open to the public but that the archives would be available to academics and researchers.
Conclusion
What do you think about Stephen King's home? Would you be interested in attending a writers' retreat in his nearby guest house? It seems like a wonderful chance! Today, the home in King's town is one of America's most photographed celebrity houses, second only to Graceland.
Featured Image Source: tripadvisor.com