Trying to decide between the best AC brands can be confusing since numerous manufacturers have top-of-the-line products. If you want to make an ideal investment that guarantees premium comfort, we have provided you with a list of 5 of the best companies and their most reliable AC units. Additionally, we have covered the most important aspects to focus on when looking for reliable air conditioners.
5 Best AC Brands
1. Midea

Midea is one of the best AC brands with top-tier devices to ensure you keep your office or residence comfortably cool all year round. The company's drive is directed toward giving consumers solutions through sophisticated products that help them feel more at home and relaxed. With numerous accolades and recognitions, it is not a surprise why this manufacturer is at the top of our list of the best air conditioner brands.
Best AC: Midea 10,000 BTU EasyCool Window Air Conditioner
MIDEA 10,000 BTU EasyCool Window Air Conditioner,...
3-IN-1 FUNCTIONALITY - Midea's 3-in-1 technology combines air...
FAST COOLING - This 10, 000 BTU model provides fast and efficient...
INNOVATIVE FEATURES – An intuitive design remote control and a...
EASY INSTALLATION - This window unit installs easily without...
Fresh Air Vent Control - Fresh air can easily flow into a room by...
The Midea EasyCool Air Conditioner offers three functions in the same model; air conditioning, dehumidification and fan mode. These features collaborate to boost comfort in your office, home or apartment. Additionally, the impressive 10,000 BTU model provides reliable energy efficiency and speed to cool large living spaces up to 450 square feet.
Moreover, these AC units come with an LED digital display panel and remote control. These components give you the ability to monitor and adjust the settings. Plus, you can tweak the flow rate of fresh air into the room by adjusting a switch.
These air conditioning units are simple to install since this AC brand includes all the necessary accessories with every purchase. If your apartment has a small window, this model requires a minimum of 14 inches in height and 23 niches for the width. Additionally, you do not have to make significant alterations to existing window frames, lowering the AC installation costs.
2. Black + Decker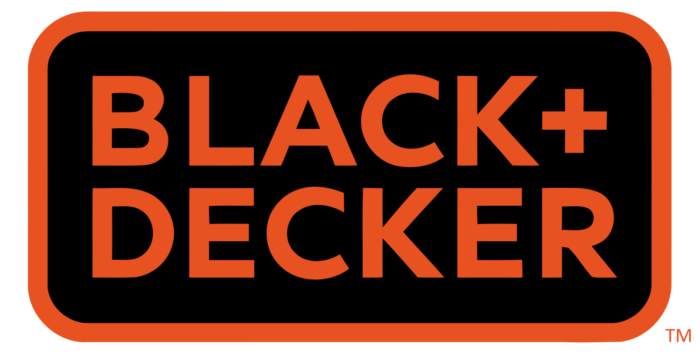 Black + Decker has a rich heritage of offering innovative products that stretches to over a century. Additionally, their focus over the years has been to ensure their customers are satisfied. As a result, they have amassed a reputation of providing value, state-of-the-art technology and reliable quality. Although Black + Decker is mostly known for making power tools, they are among the best air conditioner brands with a product towering above the rest.
Best AC: Black+Decker BPACT10WT Portable Air Conditioner
BLACK+DECKER BPACT10WT Portable Air Conditioner with...
QUIET & POWERFUL - Our 6,000 BTU DOE (10,000 BTU ASHRAE) compact...
PERFECT FOR SMALL ROOMS - This floor-standing portable AC unit...
SIMPLE & QUICK TO INSTALL – Just wheel this portable air...
EASY TO USE & CLEAN – The simple remote control & top-mounted...
3-in-1 FUNCTIONALITY - Combines 3 energy efficient functions for...
Installing a window or wall-mounted air conditioning unit can be a hassle. The Black + Decker BPACT10WT Air Conditioner offers optimal convenience by combining portability and energy efficiency. These AC units can be rolled into any room, thanks to their four castor wheels for easy maneuverability. Once there, you need to attach the accompanying hose and window adaptor to your sliding or a double-hung window. Afterward, you let the air conditioner take care of the rest.
If you want good air conditioners, these energy-efficient models will help you save on energy costs. The product includes a 24-hour timer to minimize waste. Also, its sleep mode automatically adjusts the temperature at night while the 10,000 BTU rating provides sufficient power for cooling. This air conditioner uses an R410a refrigerant which does not harm the environment.
This product is small enough to fit into any room without obstructing your living space. In addition, it operates quietly at around 75dB, which guarantees it does not mess with your sleep. Finally, you do not need drain pipes with these AC units since they have a self-evaporating system.
3. LG Electronics
LG Electronics is one of the most well know brands for consumer electronic products. Their mission is to focus on improving the lives of their customers through innovative gadgets that cut across a wide range of applications. As one of the best AC brands on the market, their devices are energy-efficient and packed full of impressive technologies, like the one reviewed below.
Best AC: LG 8,000 BTU 115V Air Conditioner
Sale
LG 8,000 BTU 115V Window-Mounted Air Conditioner with...
LOW NOISE PERFORMANCE: Operates at sound levels as low as 53dB...
ENERGY STAR CERTIFIED: This air conditioner has met the high...
MULTIPLE FAN SPEEDS: 3 cooling and fan speeds with auto cool...
MAXIMUM USABILITY: Easy to use electronic controls with remote
COOLS ROOMS UP TO 350 Square Feet: LW8016ER is ideal for cooling...
The LG 8,000 BTU 115V Air Conditioner is a window-mounted ac unit that emphasizes convenience in its design. As a result, this model offers one of the lowest operating noises at about 53dB in the low mode. Plus, it is also compact to fit smaller windows while producing little noise when air conditioning.
If you want to lower your energy cost while still having an efficient AC unit, this product will not disappoint. It incorporates energy efficiency innovations that meet the stringent standards that come with an Energy Star certification. With a high SEER rating of 13 and a 24-hour auto turn on or off feature, buyers get a reliable air conditioning system offering a beefy 8,000 BTUs.
4. Amana
The Amana air conditioner brand is known for drawing on its incredible wealth of expertise on heating and air conditioning systems to deliver products designed to cater to your specific uses. Additionally, this company provides fantastic standard limited warranty coverage for the products they manufacture. Below is one of the prime examples of why this is one of the best air conditioner brands.
Best AC: Amana 5,000 BTU 115V Window-Mounted Air Conditioner
AMANA 5,000 BTU 115V Window-Mounted Air Conditioner...
5, 000 btu air conditioner for window-mounted installation
Product Dimensions: 15.30" D x 16.0" W x 12.50" H | Window...
Cools a room up to 150 sq. Ft. With up to 1.06 pints per hour...
Mechanical rotary controls with 2 fan speeds (low and high)
8-Way directional air louvers directs the air where you need it
The Amana 5,000 BTU 115V Air Conditioner is a compact window-mounted AC unit installed in a small window with a minimum width of 35 inches. People with tiny apartments or those who want to cool a room but have smaller openings can go for these air conditioners.
This product also features a dehumidification feature that can work at 1.06 pints per hour. The mechanical rotary controls provide users with two different speeds for cooling. Additionally, the airflow can be adjusted to eight different directions to meet your specific cooling requirements towards a chosen area of the room.
5. Whynter
The Whynter air conditioner brand comes up with products that offer their customers optimal flexibility while still providing reliable comfort. Their design philosophy incorporates both style and function to give you a dependable product that will ensure you are covered during the hottest or coldest days. Below is one of their most popular air conditioners.
Best AC: Whynter Elite ARC-122DS 12,000 BTU Dual Hose Portable Air Conditioner
Sale
Whynter Elite ARC-122DS 12,000 BTU Dual Hose Portable...
12,000 BTU (ASHRAE) / 7,000 BTU (SACC) cooling capacity
Three operational modes: air conditioner, fan or dehumidifier....
Full installation set includes extendable exhaust and intake hose...
AWARD WINNING : 1. Good Housekeeping's "Best Portable Air...
Full thermostatic control (61°F - 89°F) with digital readout,...
The Whynter Elite ARC-122DS Portable Air Conditioner boasts a compact size and a dual-hose mechanism. These features ensure you get optimal space usage and high energy efficiency in cooling. In addition, the versatility of this device makes it suitable for eradicating warm spots in living spaces, offices and even server rooms.
Moreover, buyers get three modes for operating the fan, dehumidifier and air conditioning system. You can monitor the ambient temperature using the digital display or use the full thermostatic features through the remote control. Thus, you can set up a 24-hour timer to achieve the right level of comfort.
Key Features to Look For in the Best Air Conditioner Brands and Their Products
a). Energy Efficiency
The best AC units have an impressive energy efficiency rating to help you save on your utility bill. Ideally, you need to look for heating and cooling equipment with the following features.
The Seasonal Energy Efficiency Ratio measures the effectiveness of an AC system to maintain the desired ambient temperature regardless of changes in the season. Therefore, seeking a higher SEER rating is advisable.
Energy Star certification is a trusted system for assisting customers in evaluating the costs of running their AC system. For this measure, more means the setup consumes less energy when operating.
Heating Seasonal Performance Factor determines the heat pump's efficiency in the rise in temperature achieved versus energy consumption. Typically, higher means better.
b). Size of Living Spaces
Some manufactures offer a central air conditioning unit for large-scale residential applications. However, other brands focus on providing products that can address heating and cooling concerns in small apartments, offices and homes. Unfortunately, a central air conditioning system comes at a high cost when compared with other AC units.
Going for a larger unit does not mean that you can cool more space. Aside from improper installation, other factors like the power of the air conditioning units determine whether you can cater to your entire office, apartment or home. Luckily, manufacturers of air conditioners provide detailed information on the effective area that their products can function optimally.
c). Extra Features
Buying air conditioners with high-quality universal components could significantly lower the average cost of maintaining the unit. Similarly, some systems come with removable filters that are easy to clean and keep running costs low. As a plus, you can look for air conditioners with HEPA filters that remove allergens from the air as it cools it.
Remote controls and digital displays can be essential features if you require more precise tweaking and control of air conditioners. Also, look for affordable air conditioner brands that include detailed adjustments like intelligent programmable thermostats. These qualities will help simplify the process of finding the right temperature.
Some air conditioner brands focus on products that are quiet when operating. This aspect is vital if you want to control the temperature in your bedroom while sleeping.
A lifetime compressor warranty, effective customer service or a limited lifetime replacement warranty are some of the most critical considerations to make. Air conditioner brands that focus on covering their clients are more attractive to those who want a reliable service. However, even though these products do not cost as much like central air conditioning systems, the maintenance costs might be prohibitive to some buyers.
Frequently Asked Questions (FAQs) on Air Conditioner Brands
1. Which air conditioner brand is the best?
Midea is one of the best air conditioner brands on the market. Their focus on comfort and the numerous awards the company has garnered indicate why they are among the most sought-after manufacturers. The Midea EasyCool Air Conditioner is one of the most popular offerings due to its high energy efficiency, low installation costs and precise adjustability.
2. Are central air conditioners better than AC units?
Central air conditioners cost way more than regular AC units that are portable or installed on windows. However, most people prefer the former because they provide reliable air conditioning for the whole home, apartment or office without requiring an extra device. Plus, efficient central air conditioners may prove to be much cheaper in the long run since they offer years of reliable service.