This American actor and stand-up comedian has been entertaining since the early 2000s and is well-known for his satirical jokes. So, where does Dave Chappelle live?
If you like following celebrity lifestyles, you may want to know where they live. So, we shall discuss where Dave Chappelle lives. Other celebrities that you may like to know about their homes include Russell Brand, Tim Allen, and even the United States Vice President.
Who is Dave Chappelle?
Dave Chapelle, also known as David Khari Webber, was born in 1973 in Washington, DC, United States. He is an actor, film producer, and comedian. He was even ranked one of the best stand-up comedians by Comedy Central.
Chappelle grew up in Washington, D.C., and in Yellow Springs, Ohio. He lived with his parents, and after their divorce, he would stay with his mother in D.C and father in Yellow Springs.
Image credits: thenewyorktimes.com
He started his career while in high school at Duke Ellington School of Arts, where he studied theatre arts. He began performing stand-up comedy at the age of 14.
Shortly after graduation, Dave Chappelle relocated to New York City and established himself as a major talent.
Dave Chappelle's on-screen appearances have really reduced over the last decade, but his comics remain fresh. He is among the boldest and most versatile actor-comedians known for his oddball humor.
Besides stand-up comedy, Dave Chappelle has starred in movies like Blue Streak, Robin Hood: Men in Tights, and The Nutty Professor. After featuring in small roles on several occasions, Mr Chappelle filmed his primetime show.
His new show featured celebrity mimicry, short films, and skits. However, his production was indefinitely terminated, and he returned to stand-up comedy.
Where Does Dave Chappelle Live
Dave Chappelle lives in his 39-acre farmland southwest of Yellow Springs, Ohio. He has lived in his current home since purchasing it in January 2005, shortly before airing The Chappelle Show.
His Ohio house is 3 154 sq ft and has three bedrooms and three and a half baths. He grew up in Silver Spring, Maryland but spent most of his summers in Yellow Springs.
It is probably due to nostalgia for his childhood that made him move to Yellow Springs to provide the same setting for his family. In addition, he feels that all he needs to live in Yellow Springs is just a nice smile.
Dave purchased his Ohio house at $309, 000 and according to the Realtor's estimate, the property has reached $433 500.
Image credits: NBCNews.com
Records show that the house was built in the 1900s and includes an addition constructed in 1950.
Dave is quite a private guy and hasn't shared much about his home. However, before he purchased the property, it was an all-natural brick home with quality craftsmanship and woodwork.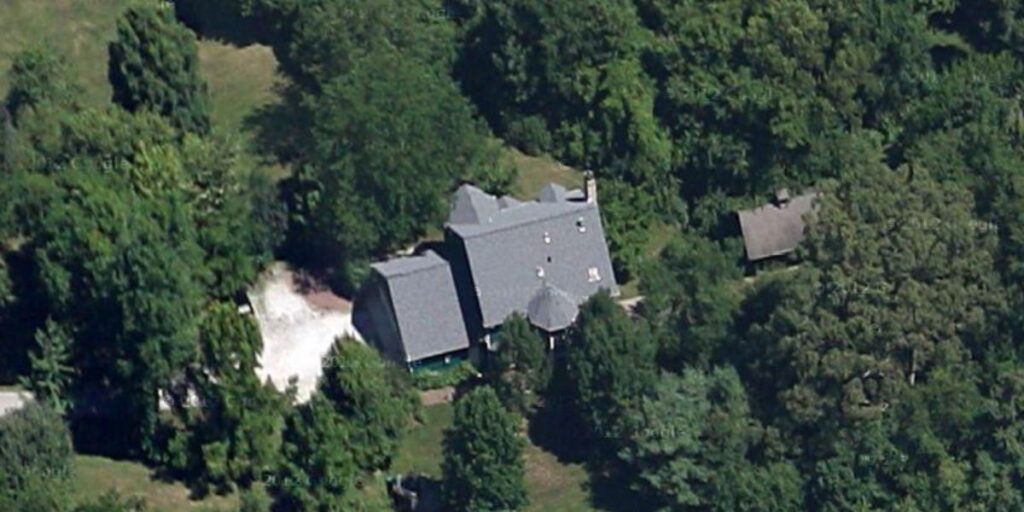 Image credits: thelittlefacts.com
Most of the floor was all wood. Also, for energy efficiency, the house featured tall replacement windows. The rooms are generously sized, from the living room to the kitchen, providing enough gathering space for all.
The kitchen overlooks an adjacent courtyard where you can enjoy some fresh air. Also, you can use the huge covered front and back porches for fresh air instead.
With a library that adds ambience and a touch of class. It also provides a cool and quiet place for morning coffee.
Image credits: velvetropes.com
The property also features a big lot for a flower or vegetable garden. Besides, it has a detached garage suitable for organizing lawn gear and other equipment.
Other Properties Owned By Dave Chappelle
This comic genius has been buying properties for over a decade. His properties include small retail stores, apartment buildings, and family homes.
He has developed a significant real estate footprint around Yellow Springs, Ohio, where he spent some time during his childhood and still lives today.
a) 314 Dayton Street
According to public records, on December 1, 2020, Chappelle paid $480,000 for 314 Dayton St., a commercial property on 1.4 acres.
According to the minutes of a town planning meeting in 2021, he intended to use the office space for his business and the nearby national public radio station WYSO, which serves Southwest Ohio.
Image credits: Dayton.com
The Union Schoolhouse was formerly a village office before being converted to private offices. According to site plans provided by a city official last summer, Chappelle's company was supposed to erect a two-story addition on the west side of the structure, part of which will be the radio station's office.
b) 403 Xenia Ave
During the first summer of the pandemic, Chappelle paid $390,000 for this modest apartment and office building, which is close to his other properties. According to Realtor.com's estimation, its worth has since increased to more than $549,000.
Image credits: realtor.com
The brick building, constructed in 1900, has three flats and four workplaces. The interior of the building contains carpeting, wood flooring, and elaborate features like a spiral staircase in one apartment.
According to property records, the property is surrounded by a white picket fence and is a little under a quarter of an acre.
c) 221 Xenia Ave
Property records show that Chappelle bought two properties last summer, one of which was this commercial building with retail space and a $400,000 price tag.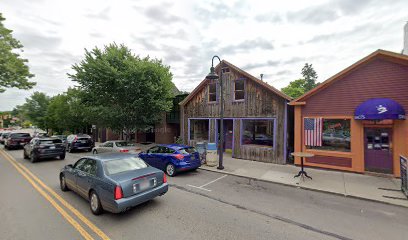 Image credits: googlemaps.com
According to Google Maps images, it had housed Earth Rose International Imports, a women's clothes business, and was empty in September.
d) 225 Corry St.
According to land records, Chappelle acquired this former fire station in 2020 for an undisclosed sum of money. According to the Dayton Daily News, the comedian intended to convert it into a comedy club called Live from YS. A restaurant will also be a part of the renovation.
Image credits: daytondailynews.com
The words "Firehouse" are lit up above the theatre's name in renderings of the proposed comedy club, giving the impression that they are a play on the history of the building.
According to Chappelle's remarks at a planning meeting, "the greats will come" to the entertainment centre, according to a report in the Dayton Daily News.
e) 1425 Brookside Drive
Property records show that the second acquisition Chappelle made in July of last year was this two-building property, which is three minutes away from 221 Xenia.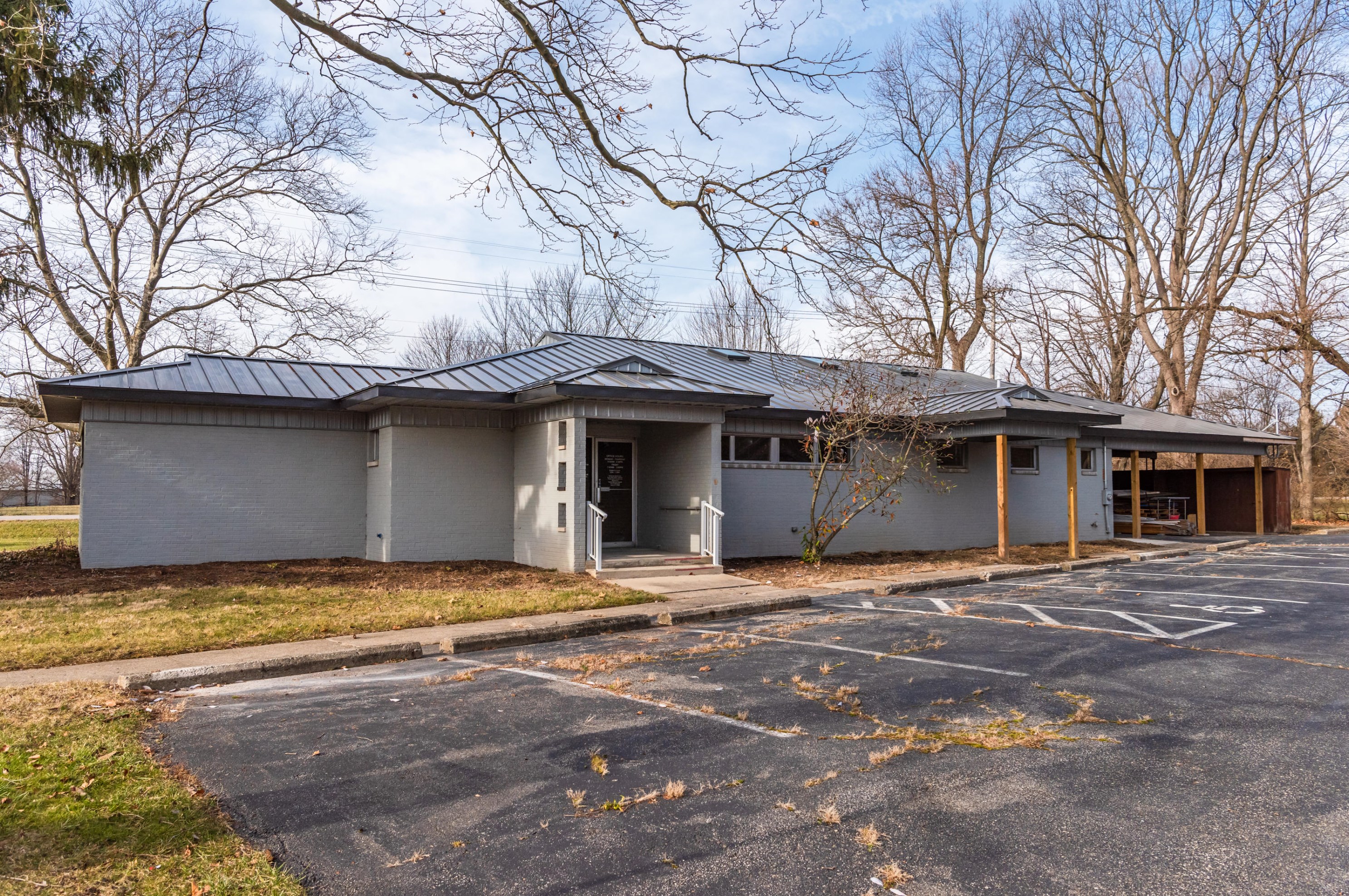 Image credits: coldwellbankerhomes.com
According to the property's listing before it was bought, the land, which occupies less than three-quarters of an acre, features an office building, a storage barn, and a 25-space parking lot.
f) 150 Railroad St
According to property records, Chappelle spent $600,000 for this four-bedroom family house just two minutes from the planned location of the radio station.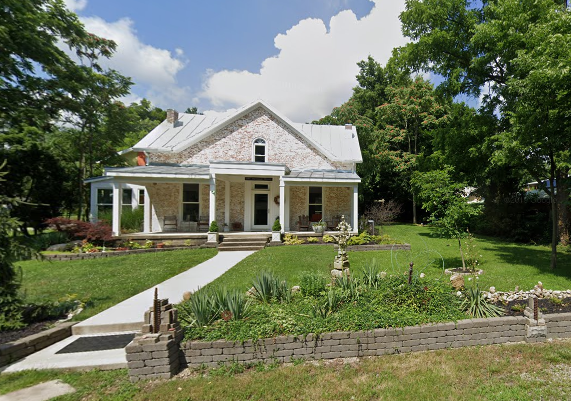 Image credits: googlemaps.com
According to Realtor, it was constructed in 1900 and is situated on a lot that is half an acre. It is a colonial-style home with a brick exterior that has been whitewashed.
g) 309 Xenia Ave
According to property records, Chappelle bought this commercial property in March 2020, the first in a string of purchases along Xenia Avenue.
Image credits: googlemaps.com
The brick building has a brick terrace and is home to a tobacco and hookah store. There is a big fireplace and a spiral staircase within the store.
h) 1540 Xenia Ave
According to property records, Chappelle spent just under $100,000 for this commercially zoned property on slightly more than a quarter of an acre.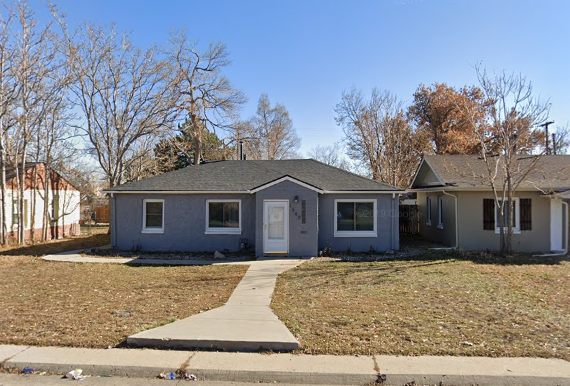 Image credits: google.com
According to a Google Maps image, the property has a modest building and parking area, both of which were present in September.
What Motivated Dave Chappelle to Live in Yellow Springs?
Chappelle's decision to live in Yellow Springs can be attributed to his parent's divorce. His parents divorced when he was only six years old, after which his father moved to Yellow Springs, Ohio.
Chappelle could stay with his mother in Washington, DC, but could go spend the holidays with his father in Yellow Springs.
So, after Chappelle left Hollywood, he moved to Yellow Springs, where he stayed for a long time. However, he later traveled to South Africa, where he stayed for some time.
His main reason for leaving was to avoid the American media. However, this decision surprised his fans as his Comedy Central show proceeded well.
Once he returned to the US, he established his life away from the Hollywood spotlight, where he decided to settle in his current residence.
Frequently Asked Questions On Where Dave Chappelle Lives
1. When was Dave Chappelle's block party filmed?
In 2005, comedian Dave Chappelle hosted and wrote the American documentary Block Party, also known as Dave Chappelle's Block Party and directed by Michel Gondry.
The movie and its soundtrack are devoted to music producer J Dilla, who passed away from lupus one month before its release.
2. Who was Dave Chappelle's father?
Chappelle's father, William David Chappelle III, was a civil rights organizer and a professor of music in Ohio. He was also a Dean of students at Antioch College.
3. When and where was Dave Chappelle born?
Dave Chappelle was born in Washington, D.C., on 24 August 1973.