Decorating one's space has been shown to relieve stress and boost moods. Today, even with the lockdowns lifted, many still spend most of their time indoors. We have transformed our homes into offices, meeting rooms, part-time gyms, etc.
The best furniture brands in the world will help you upgrade your furniture to fit your taste while offering much-needed comfort. When purchasing these essentials, you want to trust a reputable brand to buy from. The following brands are among the best in the world, and if you are spoilt for choice, you can trust any of them to deliver top-notch furniture for you.
1. Eternity Modern

Image Credits: Eternitymodern.com
Modern furniture is what comes to mind anytime you mention this company. They boast continued innovation in their sharp lines, silver metals, and black and acrylic designs. This brand is always ready to take some design risks in its works.
Eternity Modern is famous for its dramatically tufted collection of couches. Some of its pieces seem like they are made of bubbles. Try out their furniture today.
2. IKEA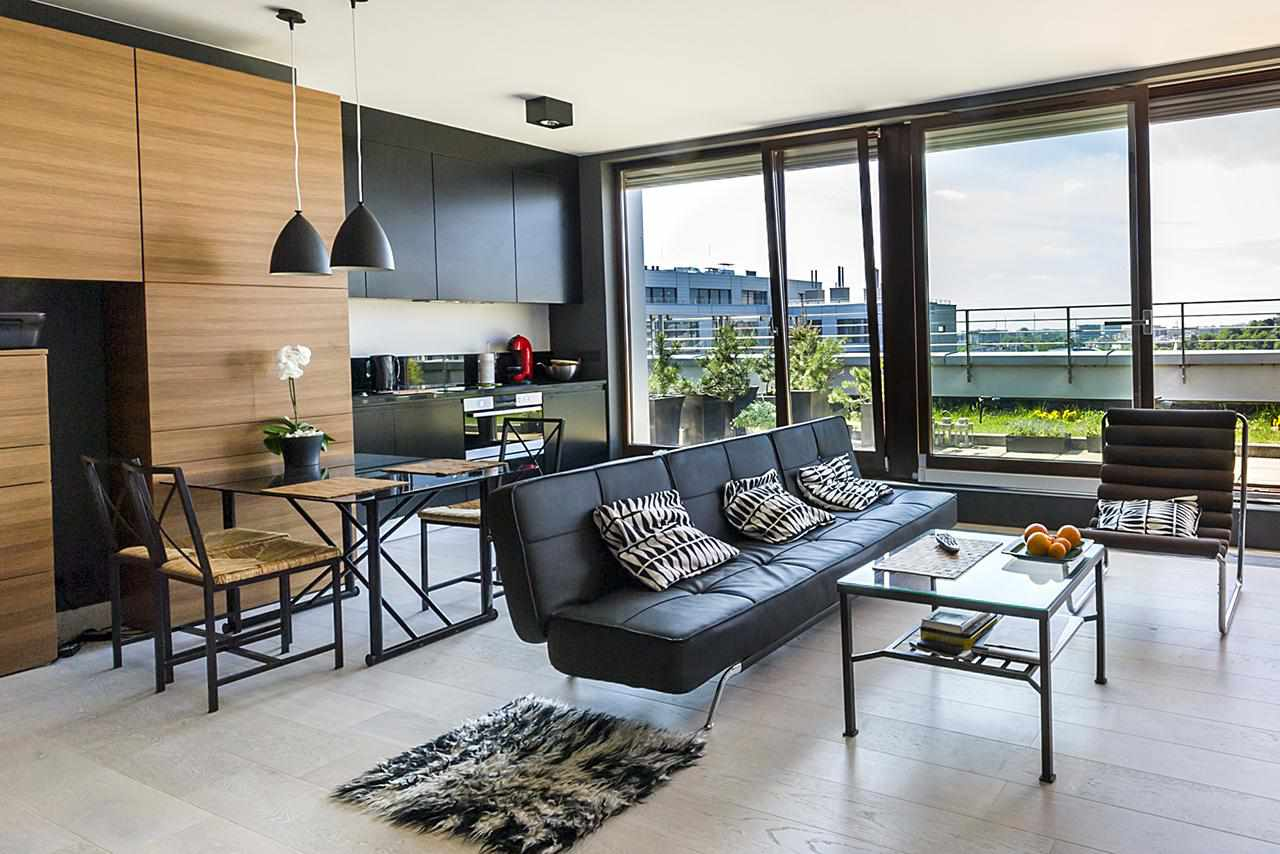 Image Credits: Thespruce.com
The 76 years old IKEA furniture brand is among the world's largest. Its first store is Almhult Smaland and is headquartered in Delft, Netherlands. The company operates in 433 locations globally in up to 52 countries. They manufacture and supply ready-to-assemble furniture.
Its sizeable online presence and exquisite, affordable furniture make this brand stay atop one of the world's best furniture brands. Its official website has more than 12000 listed products and generates approximately 2.1 billion visitors yearly.
3. Ashley HomeStore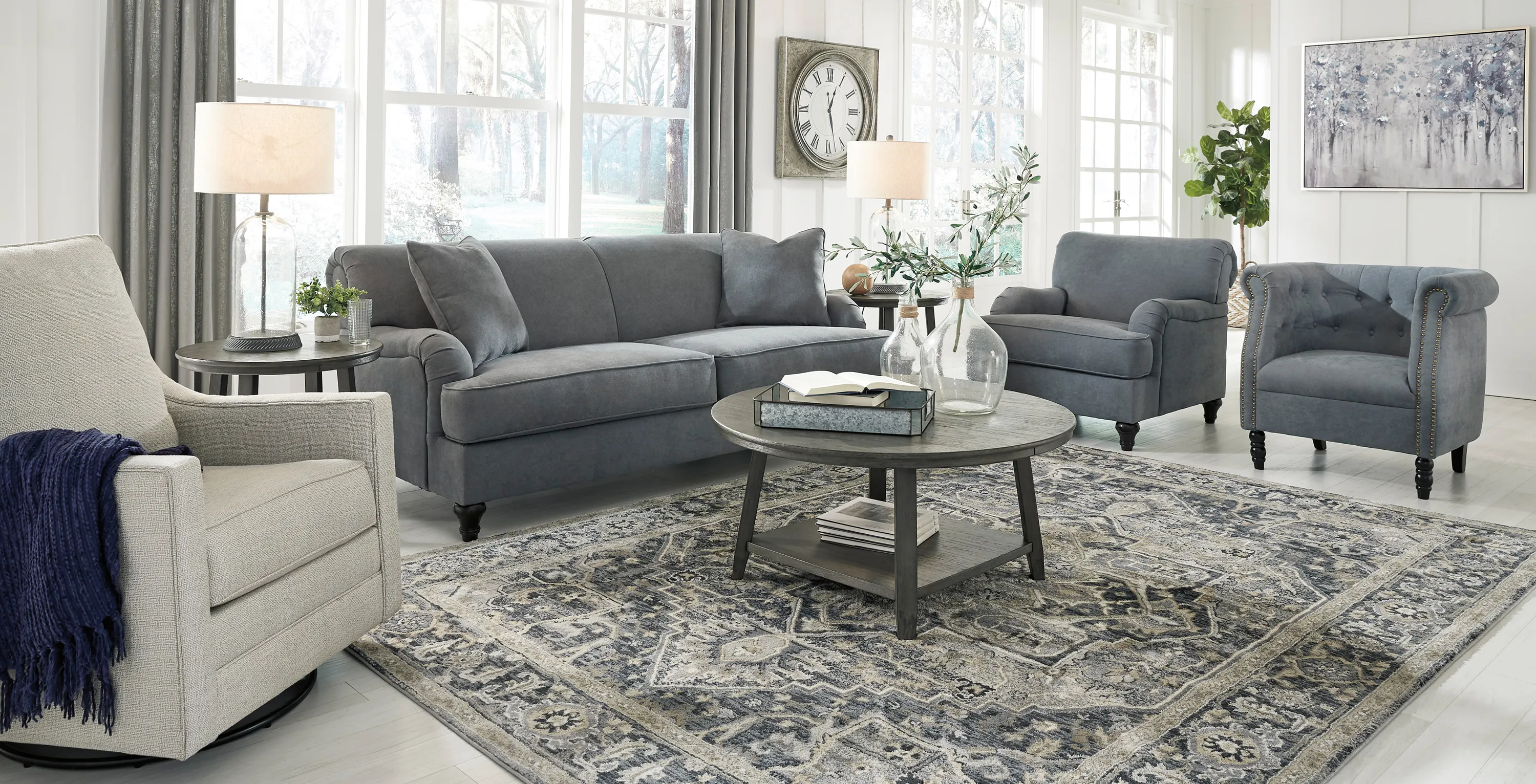 Image credits: Ashleyhomestore.ca
Ashley Homestore is an American home furniture store chain founded in 1997 in Anchorage, Alaska. Its headquarters in Brandon, Florida, U.S., is the leading furniture brand throughout North America and in a good spot worldwide. The parent company for Ashley HomeStore is Ashley furniture industries, which is the world's largest home furniture.
It is the best furniture store and has its presence in thousands of locations worldwide, including Mexico, Canada, Central America, Singapore, Kazakhstan, Bangladesh, Japan, and Saudi Arabia.
4. Restoration Hardware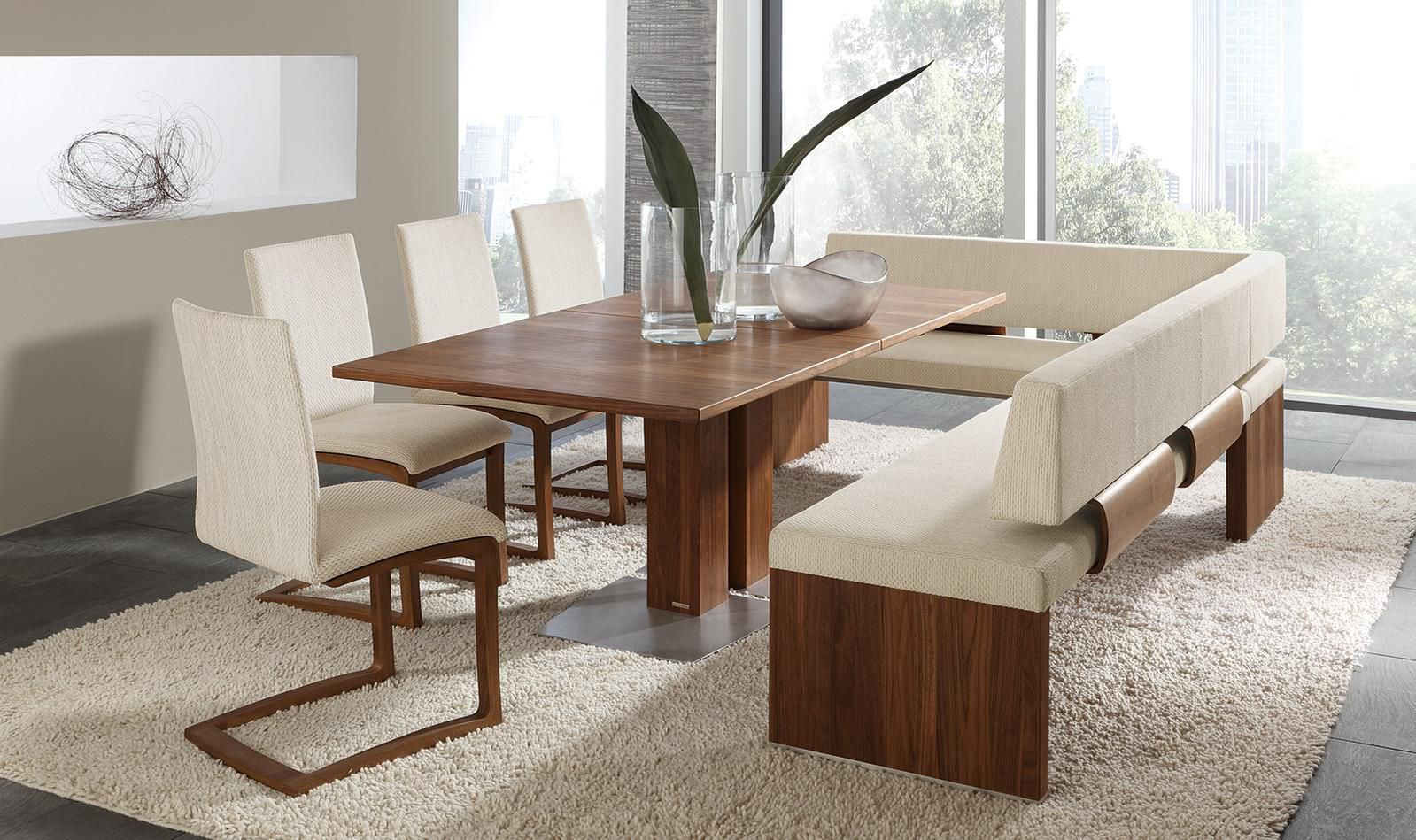 Image Credits: Archiexpo.com
Restoration Hardware is among the top furniture brands in the world, with headquarters in Corte Madera, California. The brand sells furniture in retail through its stores, catalog, and online platform. Restoration Hardware company was founded in 1979 in Eureka, California.
It currently boasts of having 36 outlet stores across the U.S. and Canada. As one of the top luxury furniture brands, it gears towards higher price points with its vast array of home furniture offerings.
5. Kartell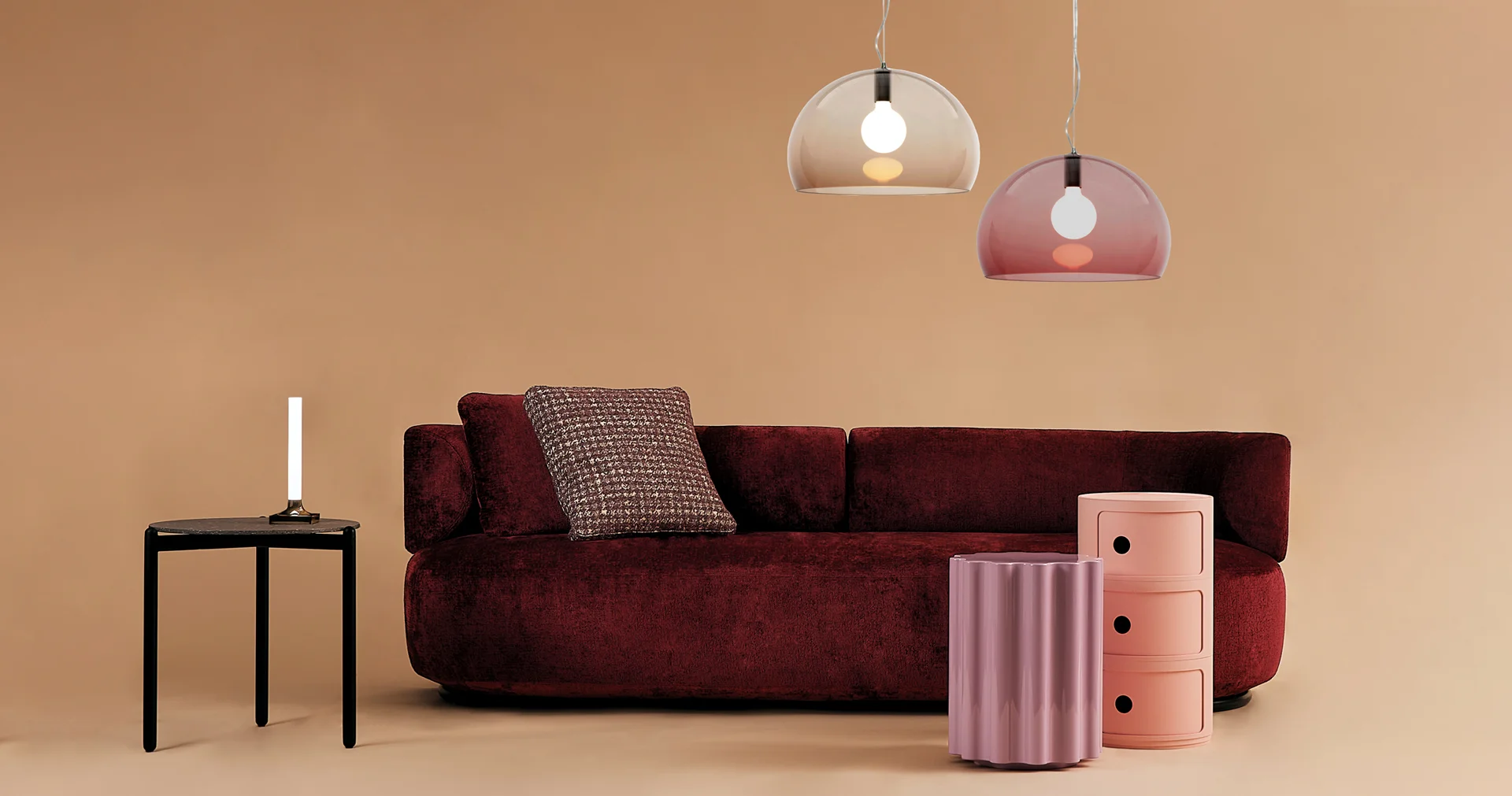 Image credits: Kartell.com
Kartell will treat you to the best furniture offerings if you love Italian furniture. This brand makes and sells contemporary plastic furniture. It was founded in 1949 by Giulio Castelli and Anna Castelli and is headquartered in Novigilio, Italy.
This company is known for stocking its furniture in a wide array of styles and colors, for outstanding creativity, and being a leader in furniture design.
6. Ethan Allen

Image Credits: Ethanallen.com
Ethan Allen is one of America's best furniture brands that was started in 1932. It was established by Nathan S. Ancell and Theodore Braumritter.
Currently operates 300 around the middle east, Canada, the USA, Europe, and Asia. Additionally, this brand is headquartered in Danbury, Connecticut. Ethan Allen employs at least 5200 people and realizes a revenue of $763.38 million annually.
7. Roche Bobois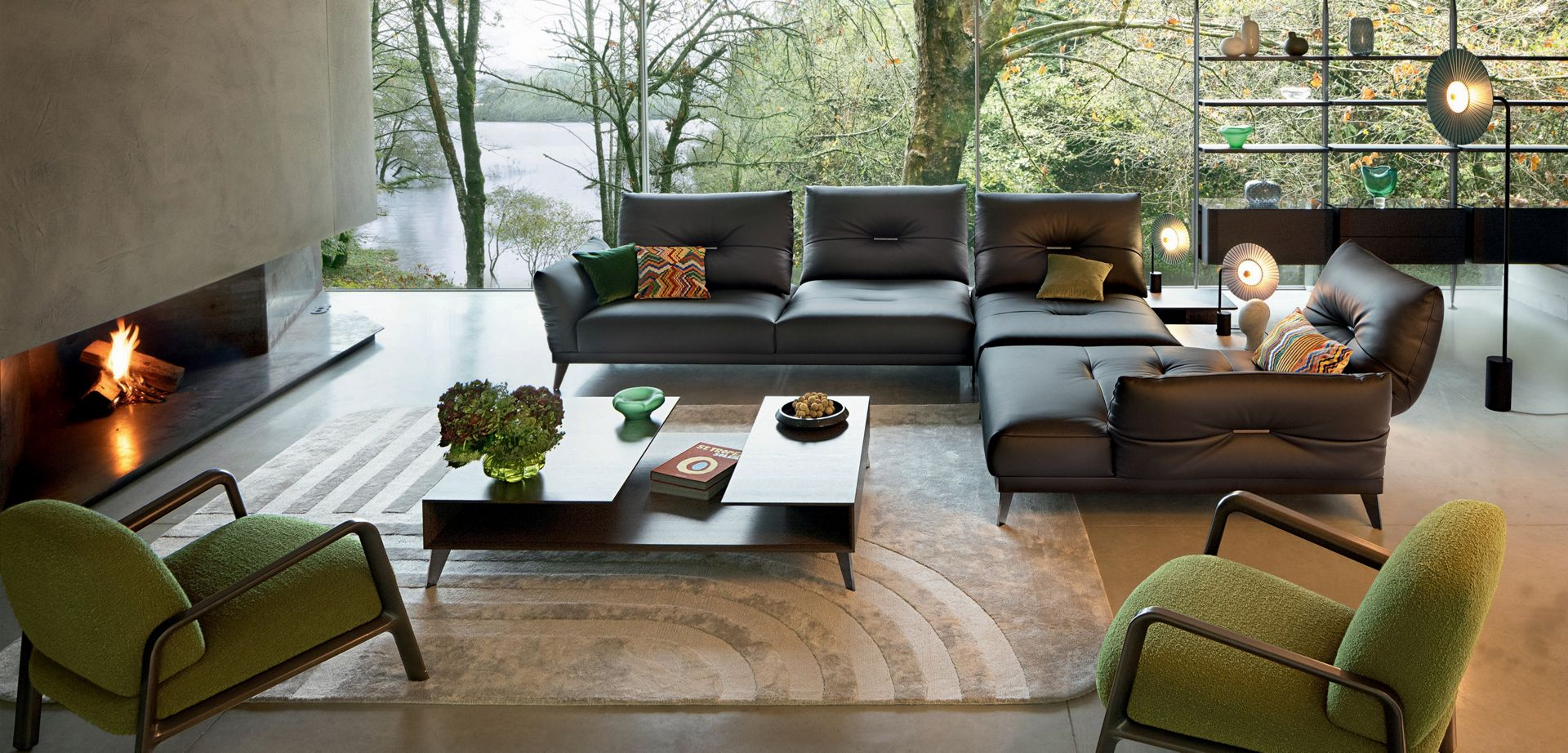 Image Credits: Roche-bobois.com
This company was established by the Roche and Chouchan families back in 1960. The free brand is a French retailer of high-end furniture and homeware. To date, this furniture brand has opened several furniture showrooms across the globe, including the latest one in Japan.
Roche Bobois has 250 more showrooms in about 55 countries. Roche Robois employs over 800 people, and its operating income is 459 euros.
8. American Signature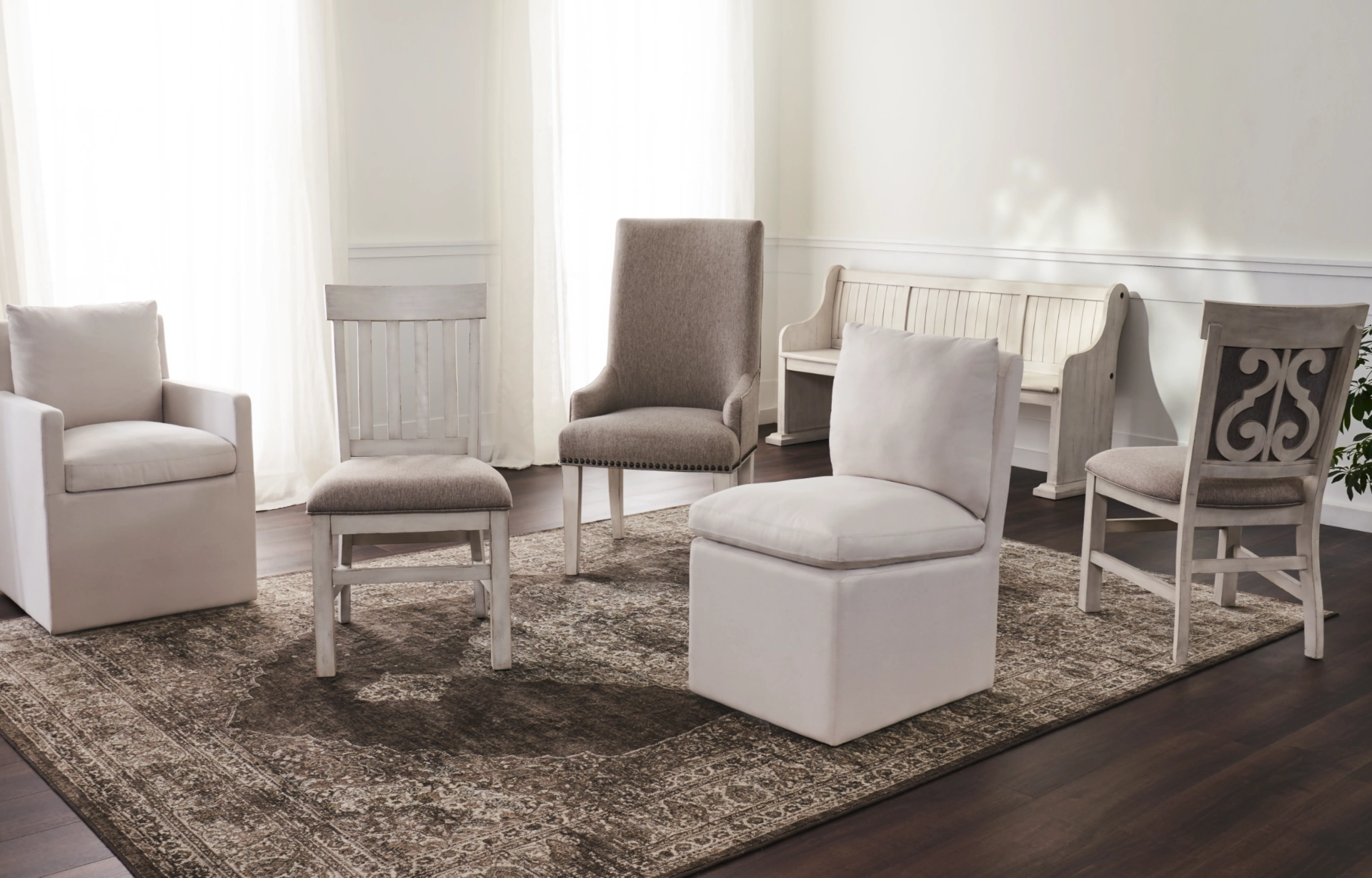 Image Credits: Americansignaturefurniture.com
American Signature is a privately owned furniture brand founded by Jerome Schottenstein and headquartered in Columbus, Ohio. This furniture brand operates in up to 19 states in the U.S. and over 120 locations across the world. People identify with this brand for the multifaceted options it offers.
9. Raymour & Flanigan

Image credits: Slumbersearch.com
Raymour & Flanigan is a furniture retailer that has its headquarters in Liverpool, New York, and is currently the largest furniture retailer around the Northeast. Its product line includes home furniture for dining rooms, sitting rooms, bedrooms, and mattresses. It employs at least 5000 people.
10. La-Z-Boy Furniture Galleries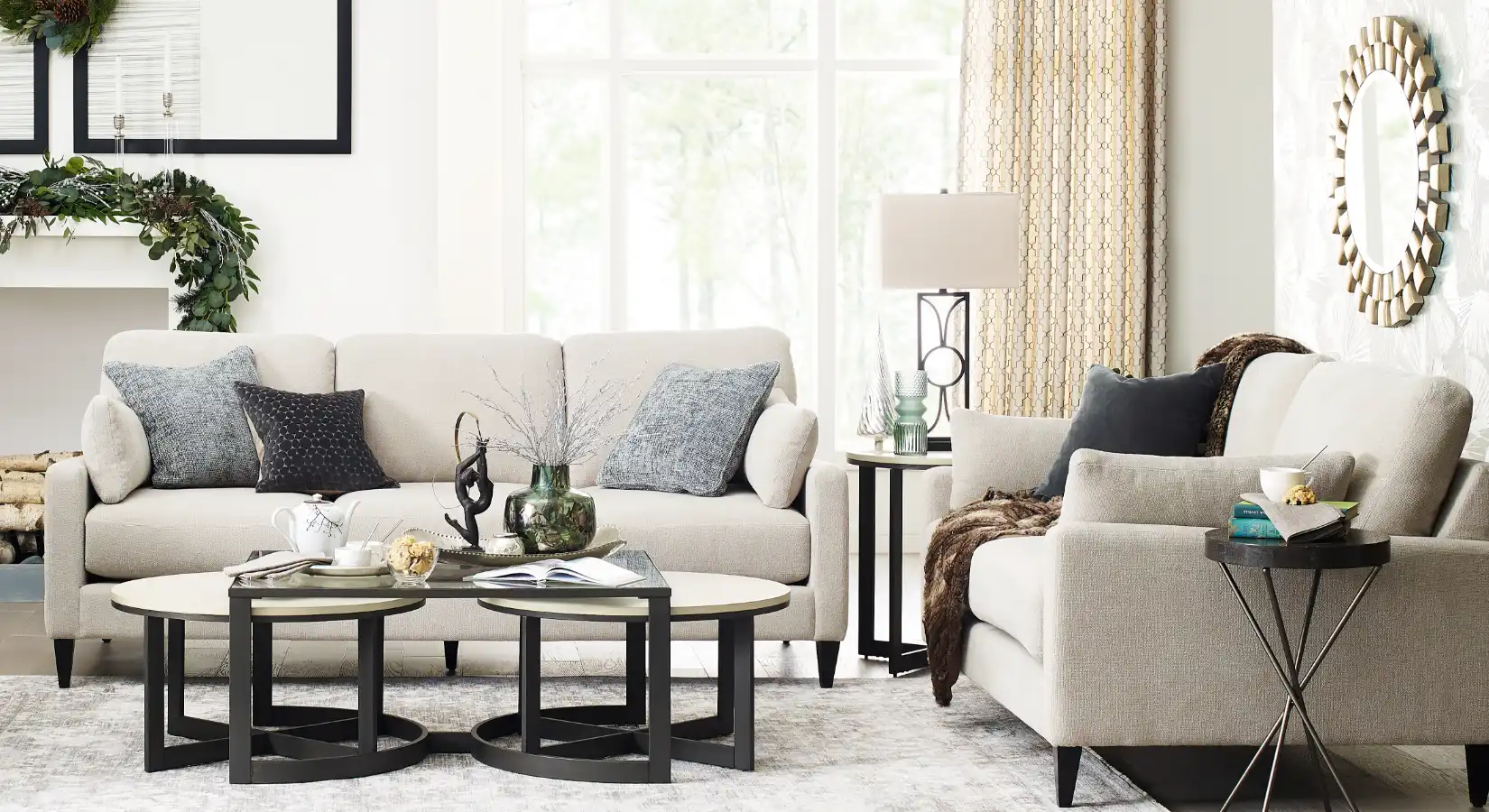 Image Credits: La-z-boy.com
North Americans love this company for its outstanding offerings, comfortable upholstered recliners, stationary chairs, sofas, sleeper sofas, lift chairs, and more. La-Z-Boy Furniture Galleries was founded in 1027 and is currently headquartered in Monroe, Michigan.
The brand operates numerous company units and is divided into three reportable operating segments: Casegoods Group, Upholstery Group, and Retail Group. It employs 8950 people and collects up to $1.52 billion in revenue each year.
11. Benchmade Modern

Image Credits: Benchmademodern.com
This brand believes in customizing its couches to the customer's needs. The moment you place an order with Benchmade Modern, the business will work around the clock to submit your furniture within six weeks. They sometimes deliver it in less than four weeks.
The company has up to 14 collection sofa styles where you are required to choose your fully customized material and size, and that's it. It has a competitive edge thanks to free shipping off all its sofas.
12. Tov Furniture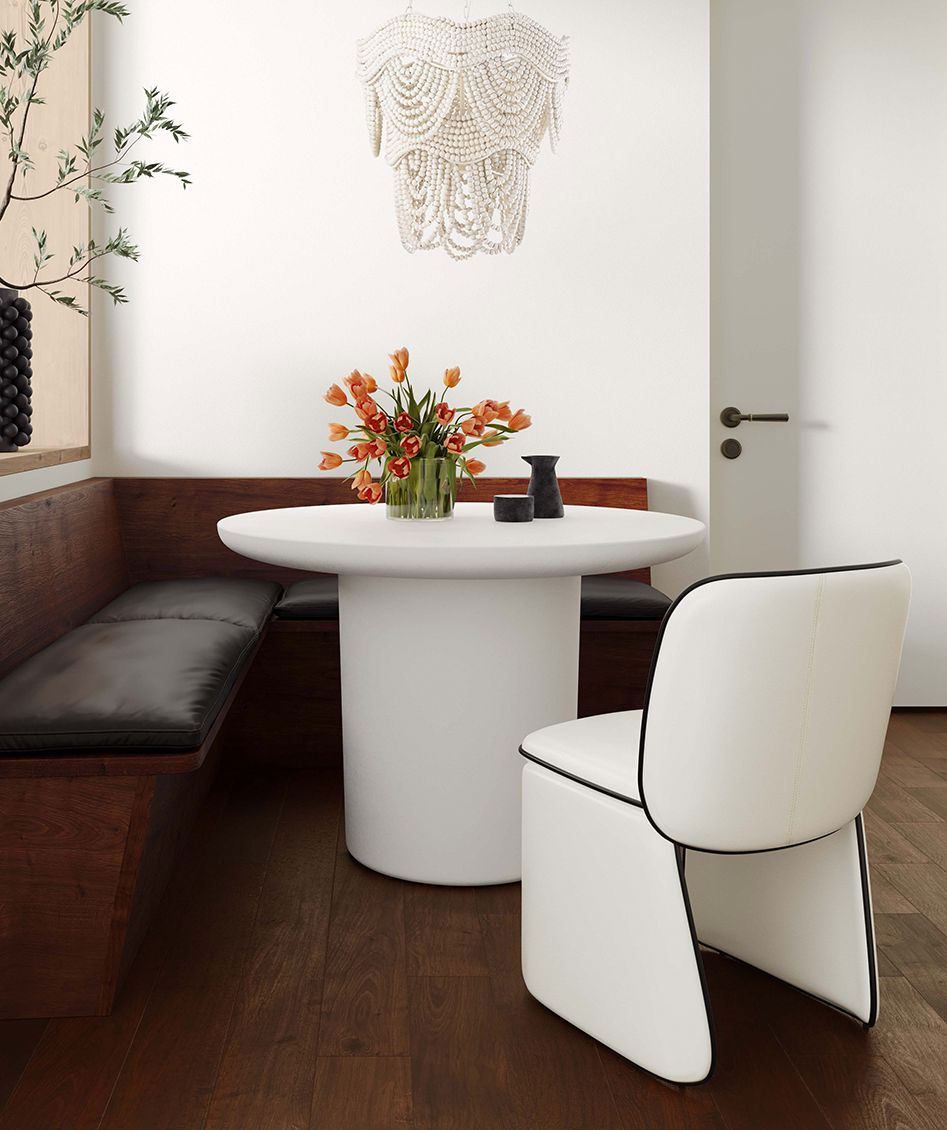 Image Credits: Tovfurniture.com
This is not your basic furniture brand. It combines quality, style, and affordability. There is something for every buyer, including those operating on a budget.
Here is where to find that lovely tufted velvet couches, unique accent furniture and graphic side tables, and other furniture that's worth a ton of compliments. Consider Tov Furniture old enough to know what quality furniture is and trade in them.
13. Floyd Home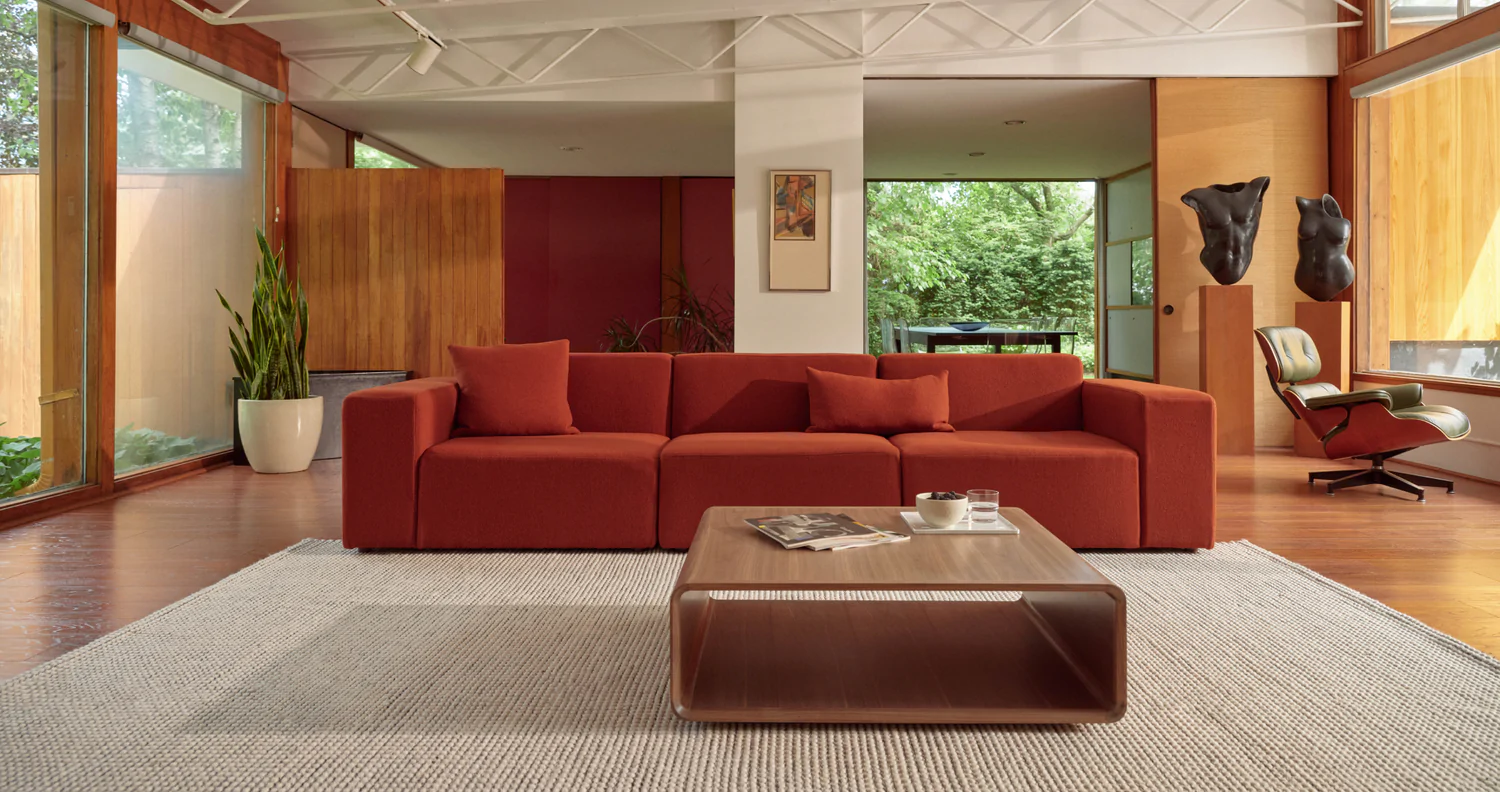 Image Credits: Floydhome.com
Are you changing homes constantly? If so, you need the services of a good furniture brand that can move with you. That company would be Floyd Home furniture company.
The enterprise is on a mission to put an end to disposable furniture by creating high-quality furniture made with all your needs in mind. All their furniture is made for simple assembly and disassembly. They deliver their furniture also inboxes and include a manual for simple assembly.
14. Poly & Bark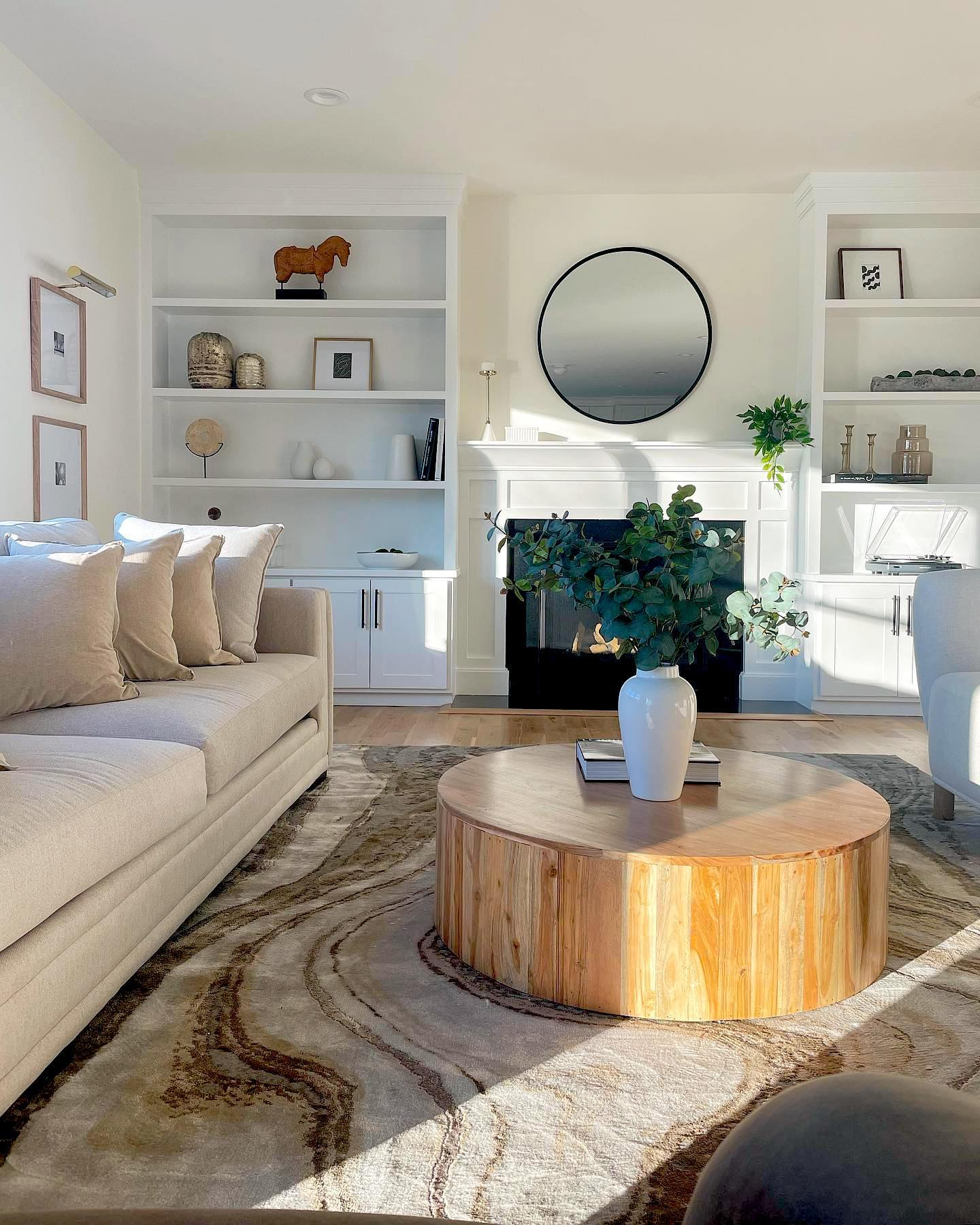 Image Credits: Polyandbark.com
All those who have bought from this brand will confess that their designs are simple, modern, and beautiful. And as such, they do not have come expensive. The customer support at Poly & Bark also has one of the best customer support that handles all their customers well.
Their furniture is built to last long and will easily blend with the rest of your furniture. You can trust this brand of apartment-friendly sofas available in a wide array of beautiful designs and fabrics.
15. Serena & Lilly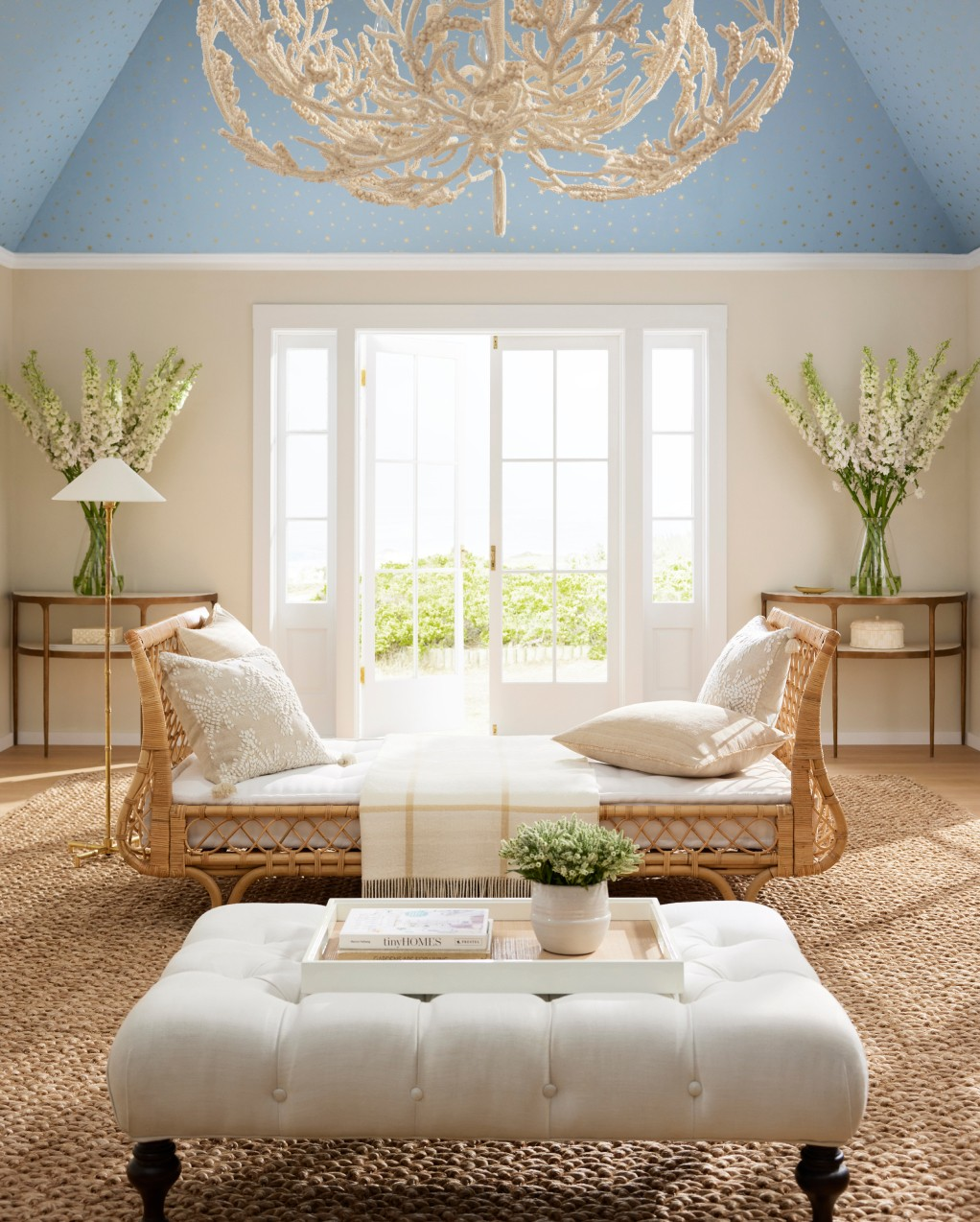 Image Credits: Serenaandlily.com
Are coastal chic and farmhouse fresh your vibe? If yes, then make Serena & Lilly your furniture brand of choice. The business is on a mission to bring cozy California's seaside into your living room.
The brand boasts beautiful furniture available in soft, calming hues and patterns. It prides itself on rattan and linen-wrapped furniture. Also, it is known for the meticulously made Driftaway Dresser that immediately warms it up when placed in your bedroom while enhancing your interior decor.
16. Saatva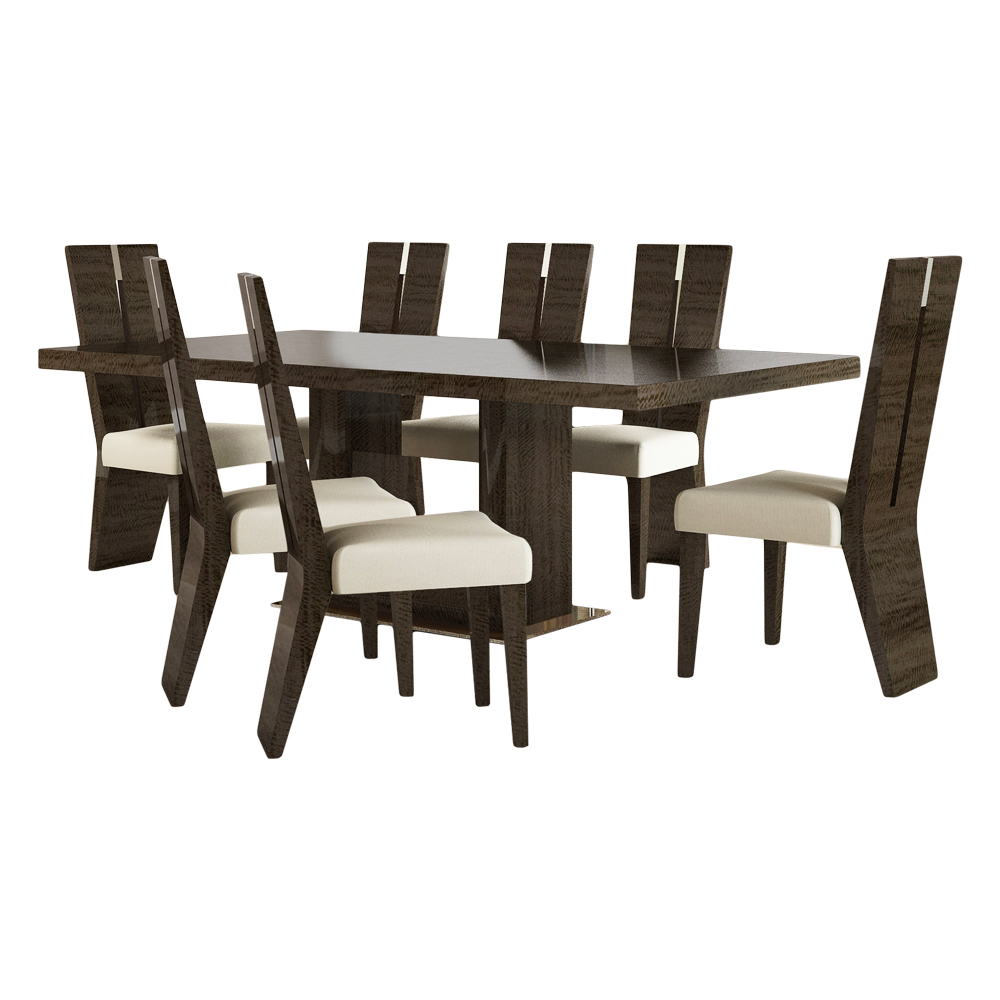 Image Credits: Tacc.co.ke
For a long time, Saatva has been known to be the ultimate maker of mattresses. Just recently, the brand has found its way into the furniture industry. It has become one of the best producers of benches, bed frames, and accent chairs, which are all made in America using sustainably sourced wood.
All furniture this company makes lasts for a long while hence loved by most buyers. Their furniture offer value for money. You will particularly fall in love with their Santorini bed frame, which remains a standout product today.
17. Interior Define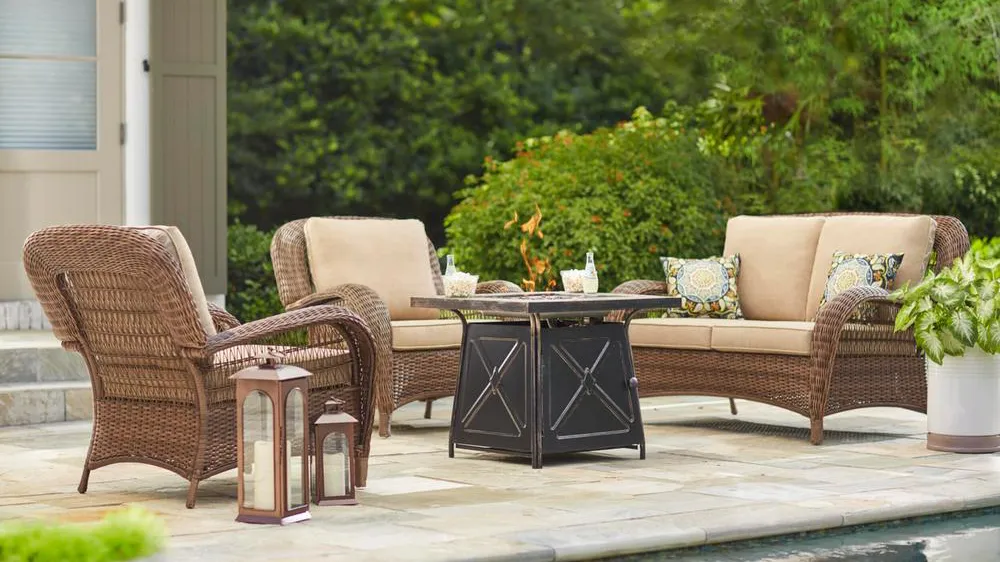 Image Credits: Usatoday.com
Interior Define boasts plenty of customizable products at a reasonably affordable price point. More than 120 color and fabric options range from performance-based to velvet swatches. You will love the stylish and functional accent chairs you will actually spend most of your time in.
18. Castlery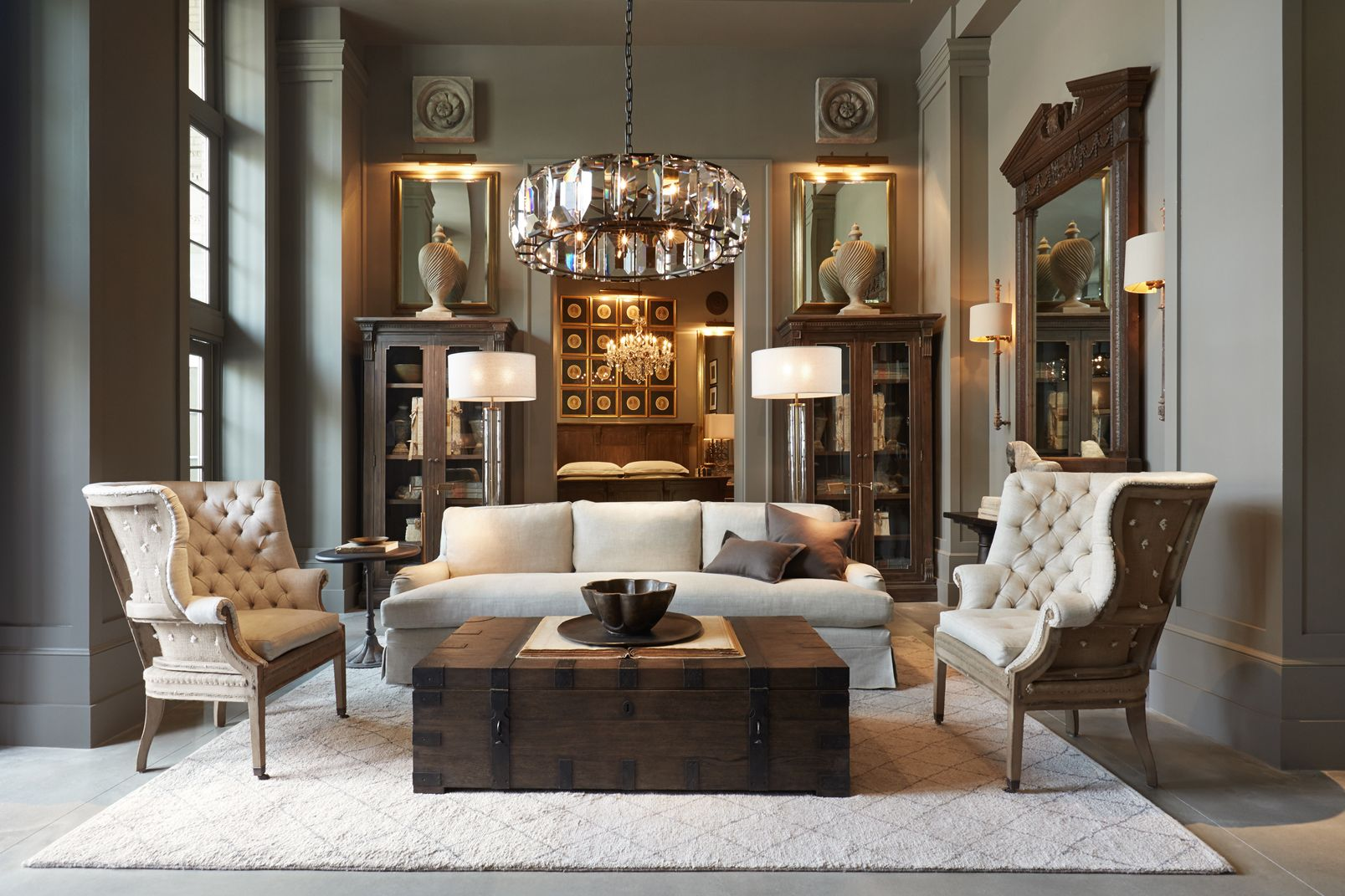 Image Credits: Luxxu.net
If you are looking for straightforward furniture shopping of high quality and long-lasting, then Castlery is the place to shop. This brand's furniture makes some zeitgeist and a timeless interior style statement every time. If you need a mid-century or contemporary style, you will get just that.
Plus, this furniture is made to last for a long time, given that it is made using high-quality hardwood. The furniture company also wants you to have a great shopping experience thanks to its polite and customer-oriented customer support reps.
19. Lumens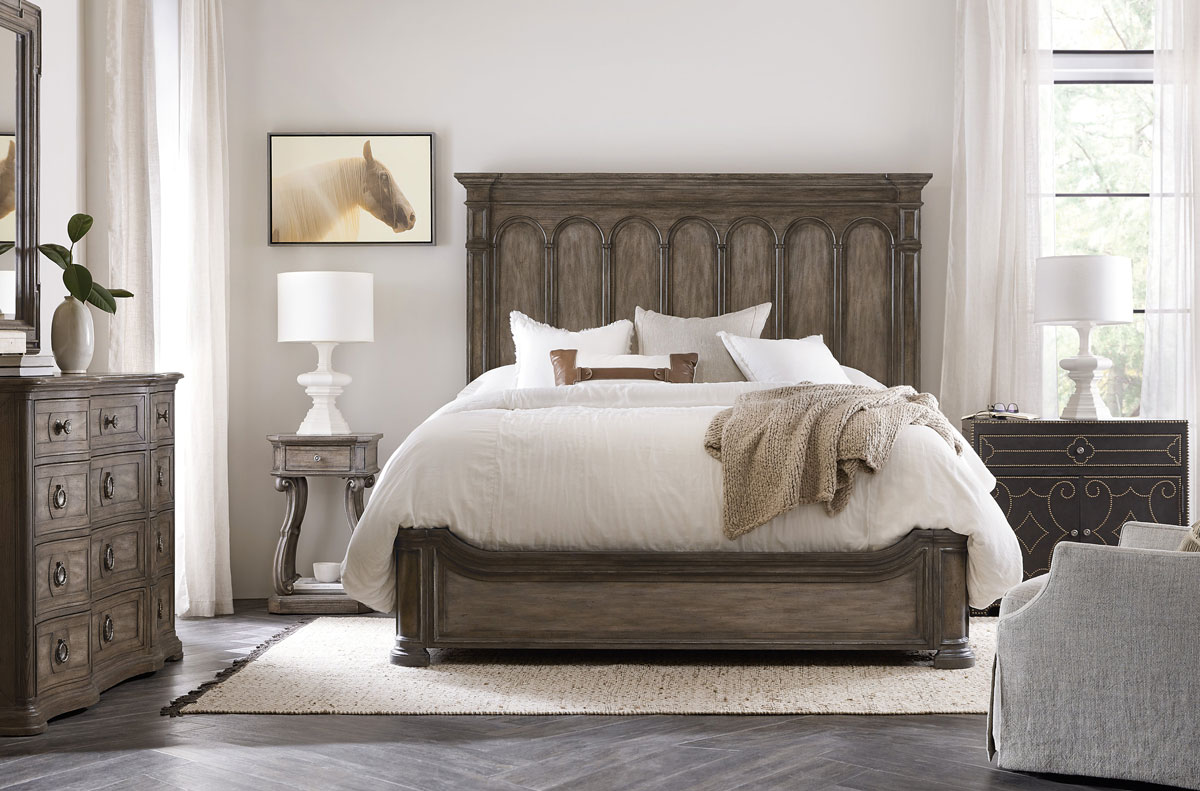 Image Credits: Coloradostyle.com
Lumens company is a high-end thrift store that does all the work for you. All of their furniture is simply beautiful. You can sum up the company's offerings as modern.
You will find minimalist couches, high-end chairs, and abstract-shaped tables. All this furniture will look good in your house or business space and complement your existing residential and interior commercial styles.
20. HNI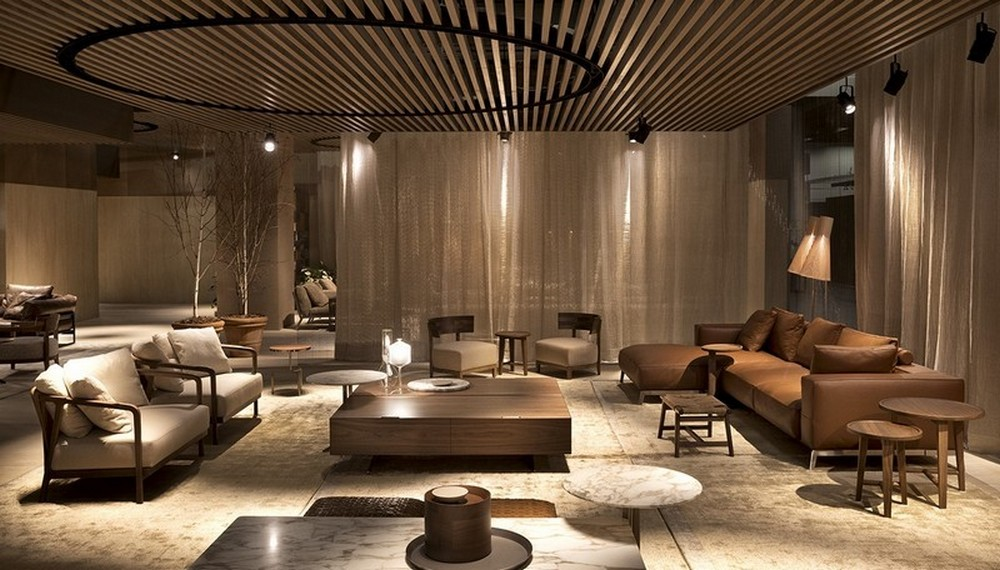 Image Credits: Interiordesignmagazines.eu
This American-based furniture company is touted as the world's second-largest furniture company and among the leading manufacturers in the United States in office furniture production and sales. The brand's product portfolio includes a wide array of office furnishings, hearth products, and workspace accessories.
This company is the parent company to many of its subsidiaries, like Holga Inc, HNI International Inc, HFM Services LLC, HNI Partners, The HON Company, HTI Hungary, and HNI Asia.
21. Steelcase

Image Credits: Steelcase.com
Steelcase is a U.S.-based furniture company established in 1912. This makes it one of the oldest furniture companies today in the U.S. The brand specializes in designing, manufacturing, distributing, and selling interior architectural products, furniture settings, and the latest technology solutions.
It also operates through three product segments: systems and storage, seating and others, and uncategorized product lines and services.
22. William Sonoma, Inc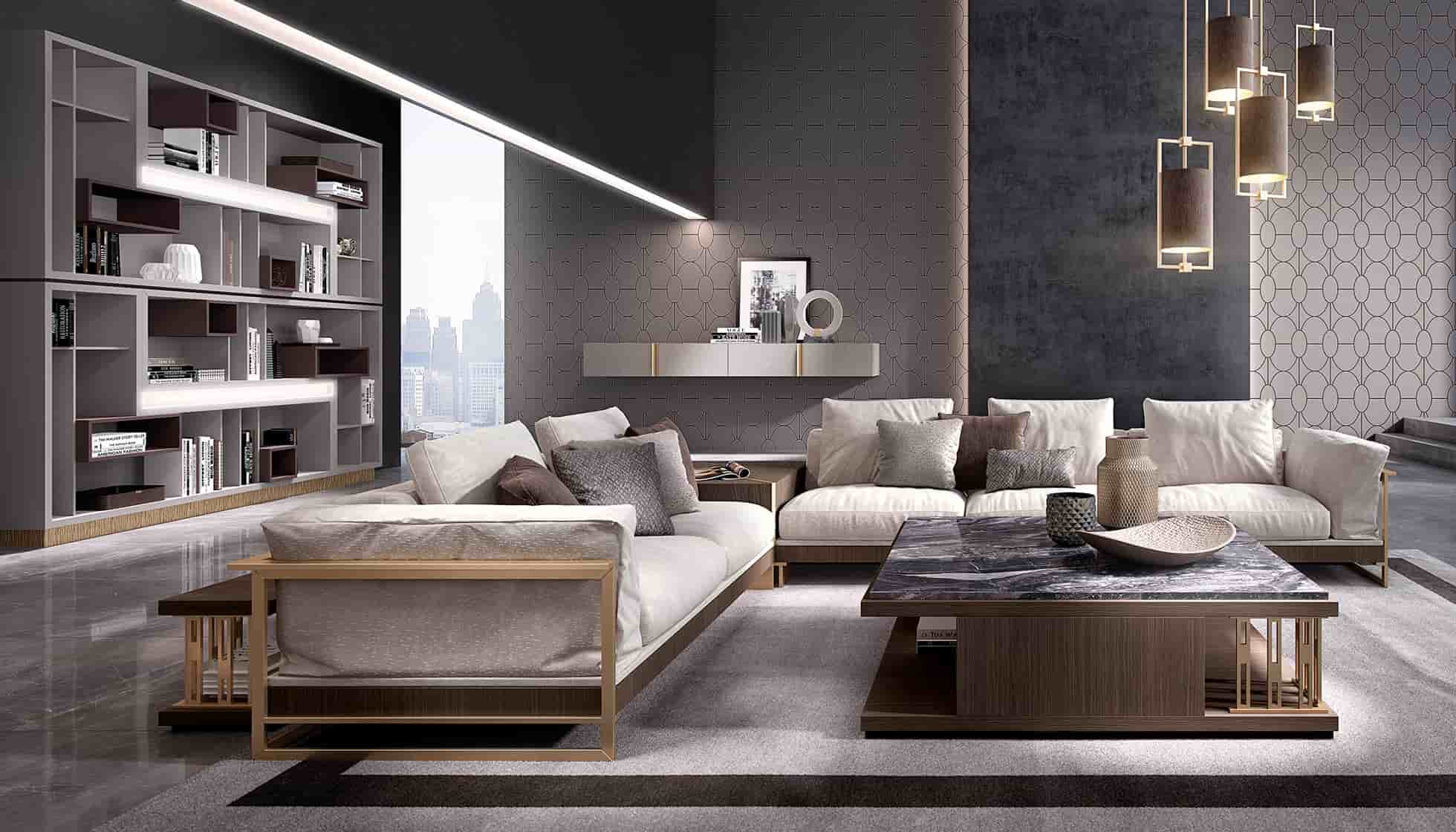 Image Credits: Thinkinitalian.com
This is yet another U.S.-based furniture company that deals with kitchen wares and home furnishings. This brand operates in various countries where it has its stores. Examples of the countries include Puerto Rico, Australia, the U.S., the U.K., and Canada.
In 2018, William Somona, Inc announced her ambitions to merge with Reliance Industries Limited and further tap the booming Indian market. The following year, the company recorded a revenue of $5.84 billion. To this day, this brand remains one of the world's most famous top furniture manufacturers.
23. Rooms To Go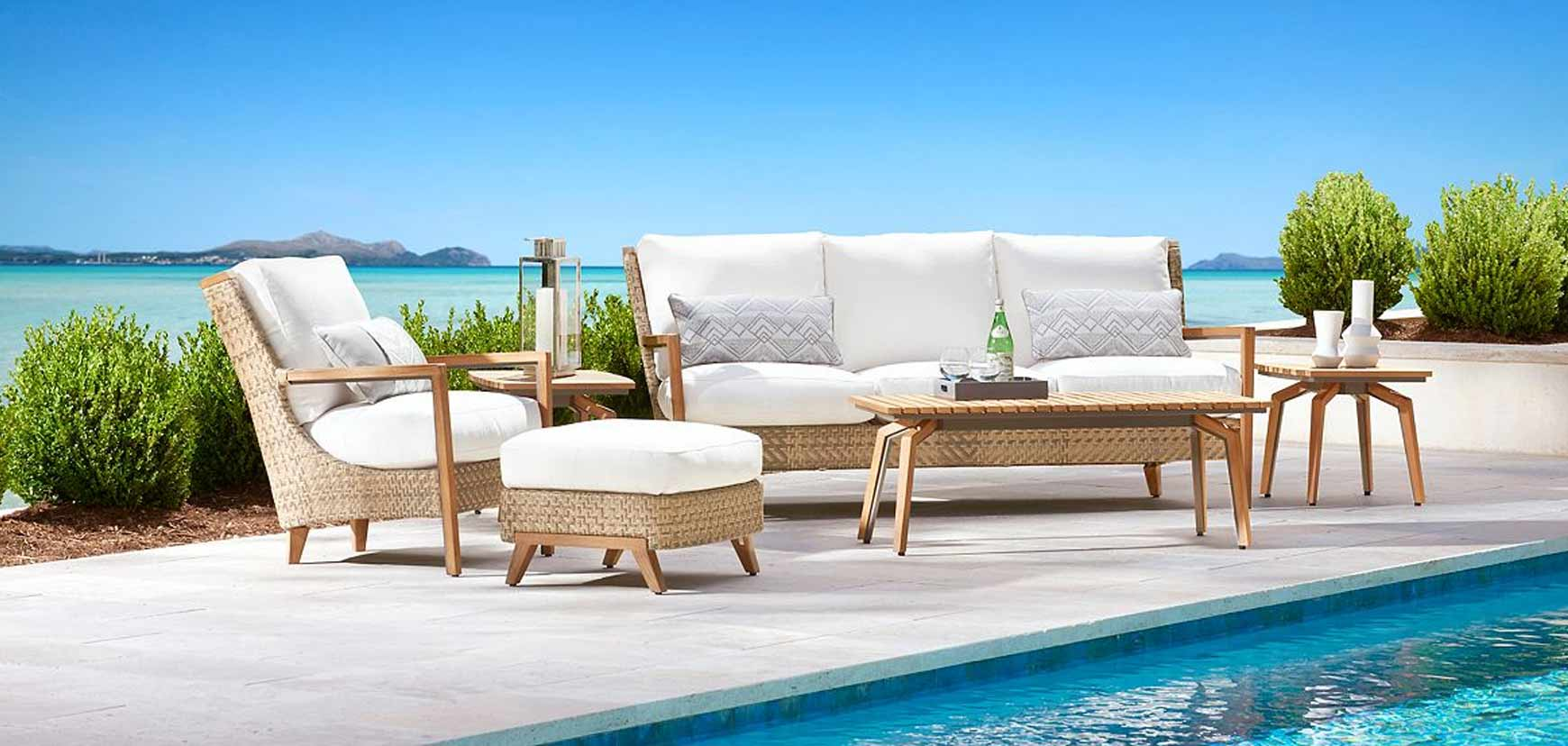 Image Credits: Hickorypark.com
This U.S.-based furniture store chain offers a broad spectrum of home furnishing products like sleepers, living room sets, sofas, loveseats, table sets, chairs, recliners, chaises, ottomans, and also home entertainment products. It integrated Google Analytics Premium with BigQuery in 2014. This move was in an effort to provide a seamless shopping experience to its buyers.
This would offer buyers thoroughly designed room packages. In 2019 the company invested $69 million to build its new warehouse and outlet store in Wilson County. This would see Rooms To Go extend its presence in Tennessee and create employment for more than 200 people.
24. Herman Miller
Image Credits: Interiordesignmagazines.eu
If you are looking for new furniture for your office in the U.S. and don't find the right furniture company, you wouldn't go wrong when you buy from Herman Miller. This brand focuses on everything from design, manufacture, and sales of furniture systems.
They deal with textile and also seating products. The company sells its offerings via third-party retail distributors.
25. Frontgate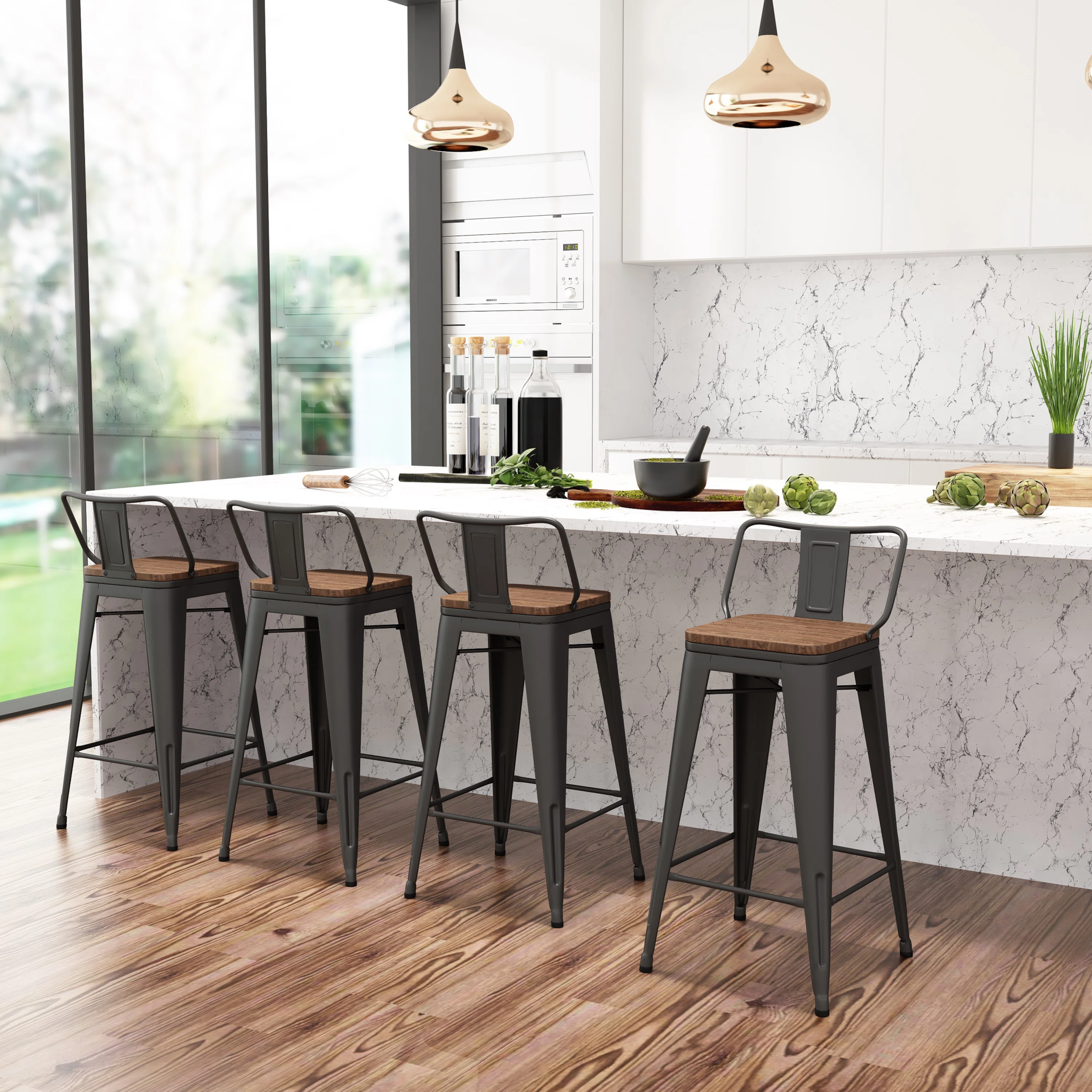 Image Credits: Frontgate.com
One way to know if a furniture brand is worth buying from is from its catalog size. Frontgate has a huge catalog of high-quality furniture. You can make it your one-stop shop for your modern or classic furniture.
You can get whatever you need, from outdoor living to game room furniture, under one roof. Their price is also worth mentioning as all their furniture satisfies all the budget. Online shoppers can also purchase what they want over the company's website.
26. Bouclair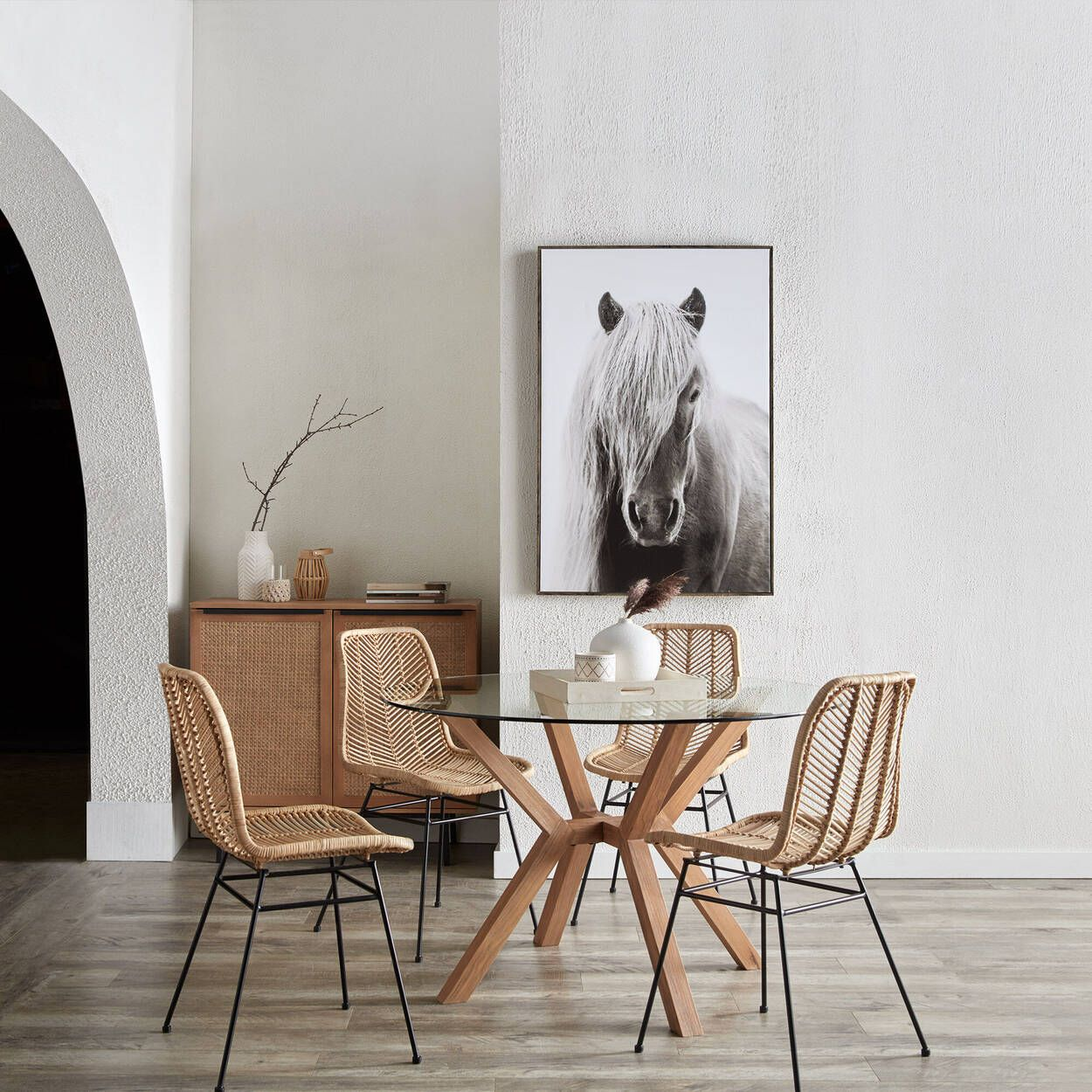 Image Credits: pinterest.ca
This company was launched to serve a distinct purpose, to manufacture pocket-friendly furniture that will last long. A lot of furniture today doesn't go past just a couple of years, but what you get from this reputable brand will last you a lifetime before breaking apart.
Their furniture, other than being of high quality, will also complement your room. So, if you are considering making a few changes in your living room, why not purchase your home and office furniture from Bouclair?
27. Thuma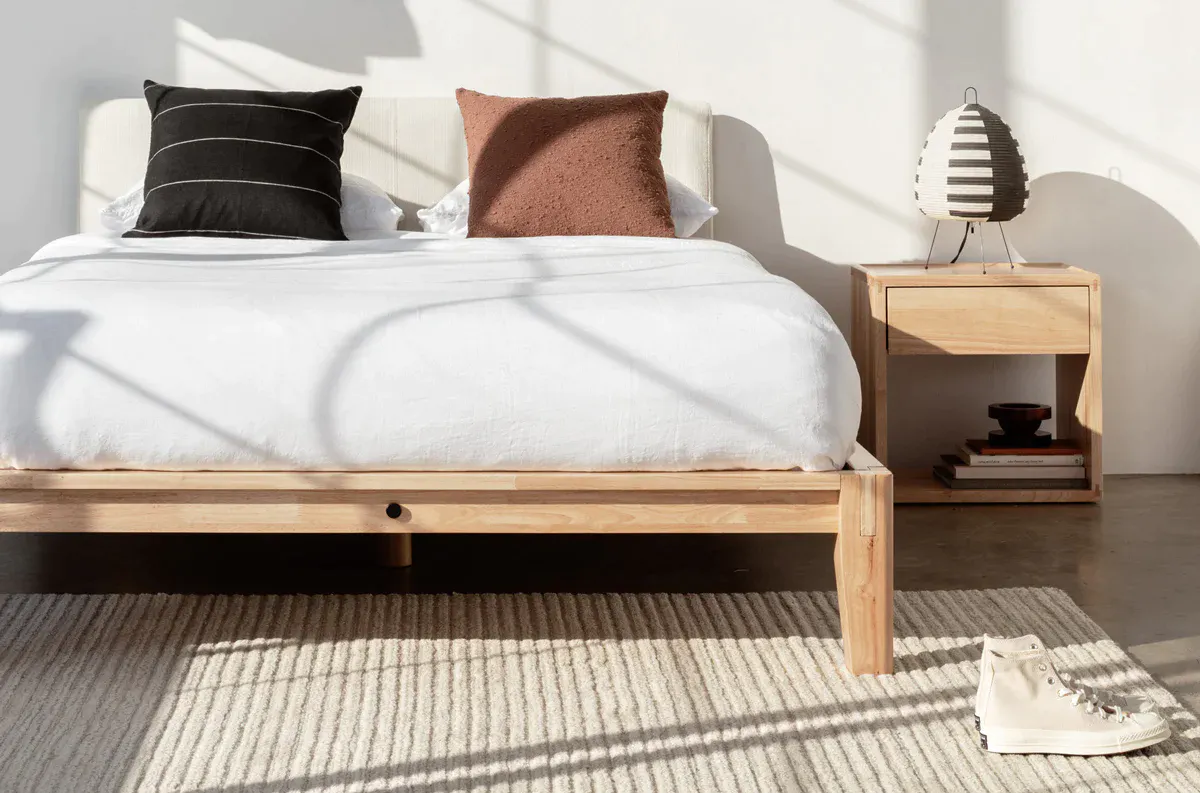 Image Credits: Thuma.co
When shopping for furniture for your home or workplace, you want outstanding and eco-friendly ones. It's easy to buy beautiful ones only without knowing whether they will stand the test of time when buying elsewhere.
However, when buying from Thuma, you rest assured that you are getting value for your money. Their pieces are among the best in the market today. Their pieces are also easy to assemble and disassemble.
You don't have to be afraid of them being too expensive. You will get everything you want for your budget and pimp your house or office.
28. R.H.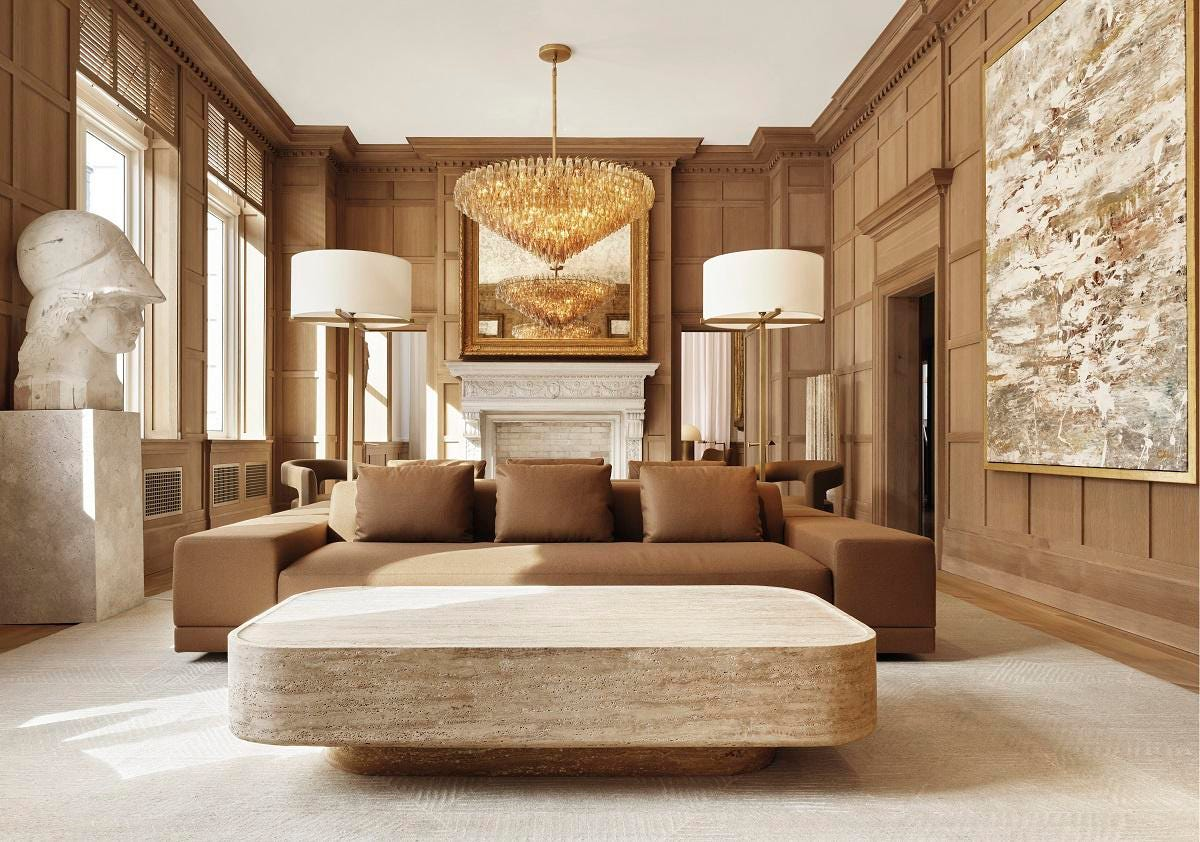 Image credits: Rh.com
R.H. is a niche company. First, because its products stand out from the rest in the market, they are also different in terms of the quality of the materials used to make them and their unique style. When you sample them in terms of quality, they will top the rest.
The company won't stop at anything while looking for quality materials to make these pieces. This is why you will, of course, have to part with a considerable amount of money when purchasing them, but in the long run, you will be a happy customer.
29. Burke Decor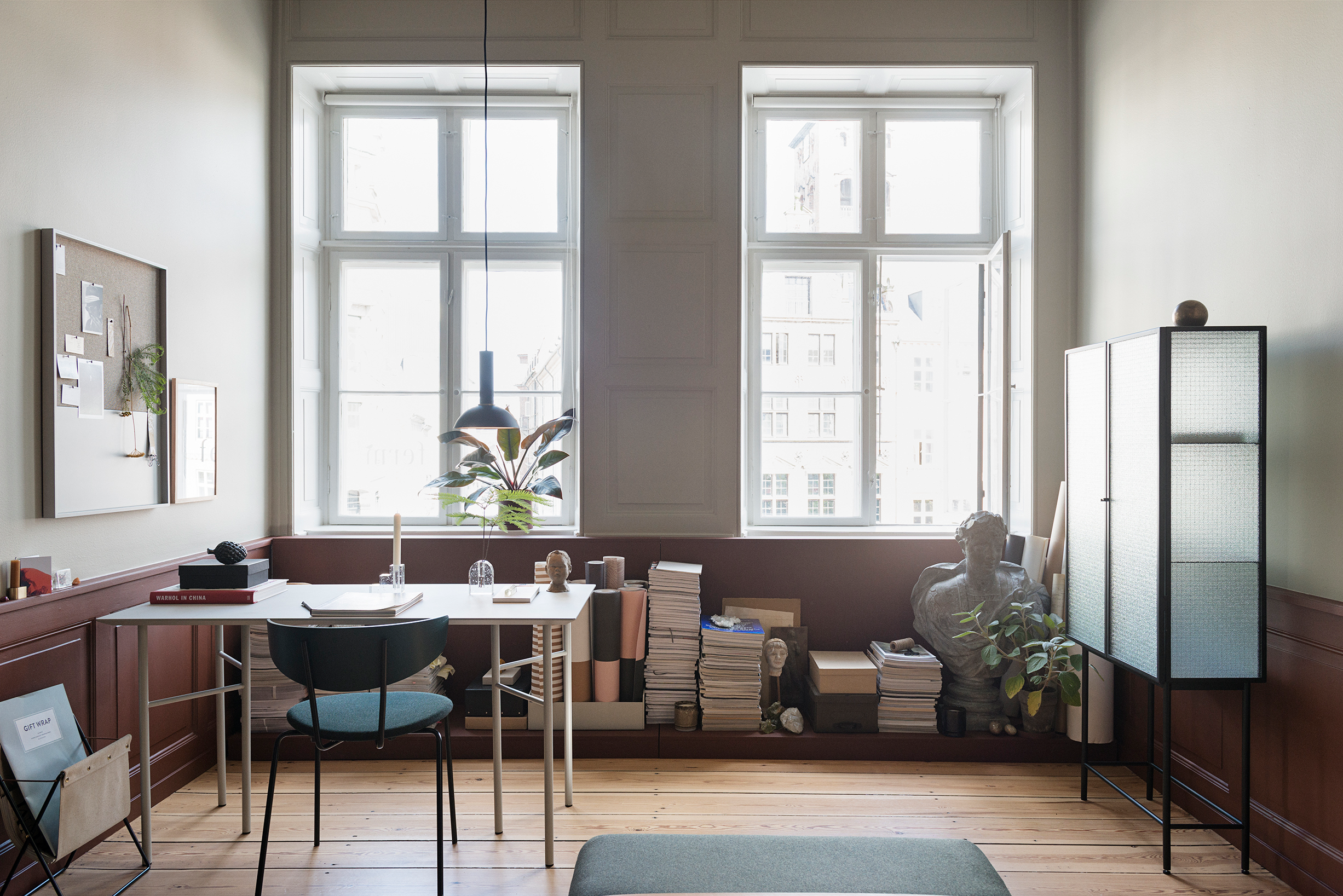 Image Credits: Burkedecor.com
If a furniture brand manufactures unique products for its brand, then Burke Decor is that brand. Never will you find any other company that manufactures the same pieces of furniture as Burke Decor. This explains why most collectors have settled for this company's products.
Quality is their other name. You trust pieces manufactured by this brand as they are beautiful and sure to last you a lifetime. If you make this brand your company of choice for all your office and home furniture, you will not regret it as each of your hard-earned coins does not go to waste.
30. Arhaus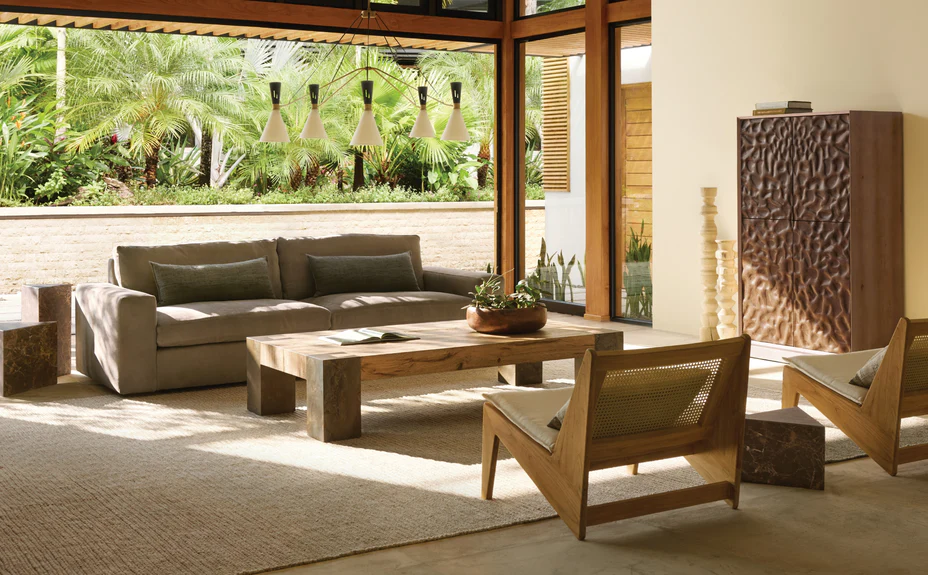 Image Credits: Arhaus.com
Arhaus makes its incredible home and office pieces out of recycled natural resources. The company has topped itself in terms of its offerings because of the outstanding furniture in the market. It recycles copper and turns it into admirable and unique furniture.
Best-quality wood has also been turned into beautiful and long-lasting chairs. The company is capable of turning what would have been deemed useless into beautiful high-end furniture that can give life to your home or office.
All the products that Arhaus makes are worth every coin you pay. Even if the price could be higher, you are assured that you are buying quality products. That is why you need to make this company top of your list of furniture brands.
Conclusion
Regardless of what you pick from these 30 furniture brands, just know that you have made the right choice. Eventually, what you want is quality products with outstanding design that is worth every coin. Whether operating on a budget, you will still find the best pieces worth your investment. It is now entirely to pick the right company out of these for your furniture needs.
Featured Image Credits: Fabricsandpapers.com