GM architecture aficionados,
Did you ever hear the one about the architects who won the big TV studio bid in Albania? Their design is a reel winner 🎞️ 🥁
*crickets*
You'll get it later in the newsletter. You might not laugh, but you'll get it 🤷‍♂️
Anyway, no time to waste. What's new in the world of architecture & design?
→ Rammed Earth in Athens 🪨
→ UK's 20th Century "At-Risk" List ⚠️
→ OODA Wins Big Bid in Albania🎬
→ MAD Dance in Rotterdam 💃
→ Who Said What!? Hot Takes From Around the World of Architecture 🗣️
→ Drop it Like it's Hot: New Structure of the Week 🔥
OODA Wins Big Bid in Albania 🎬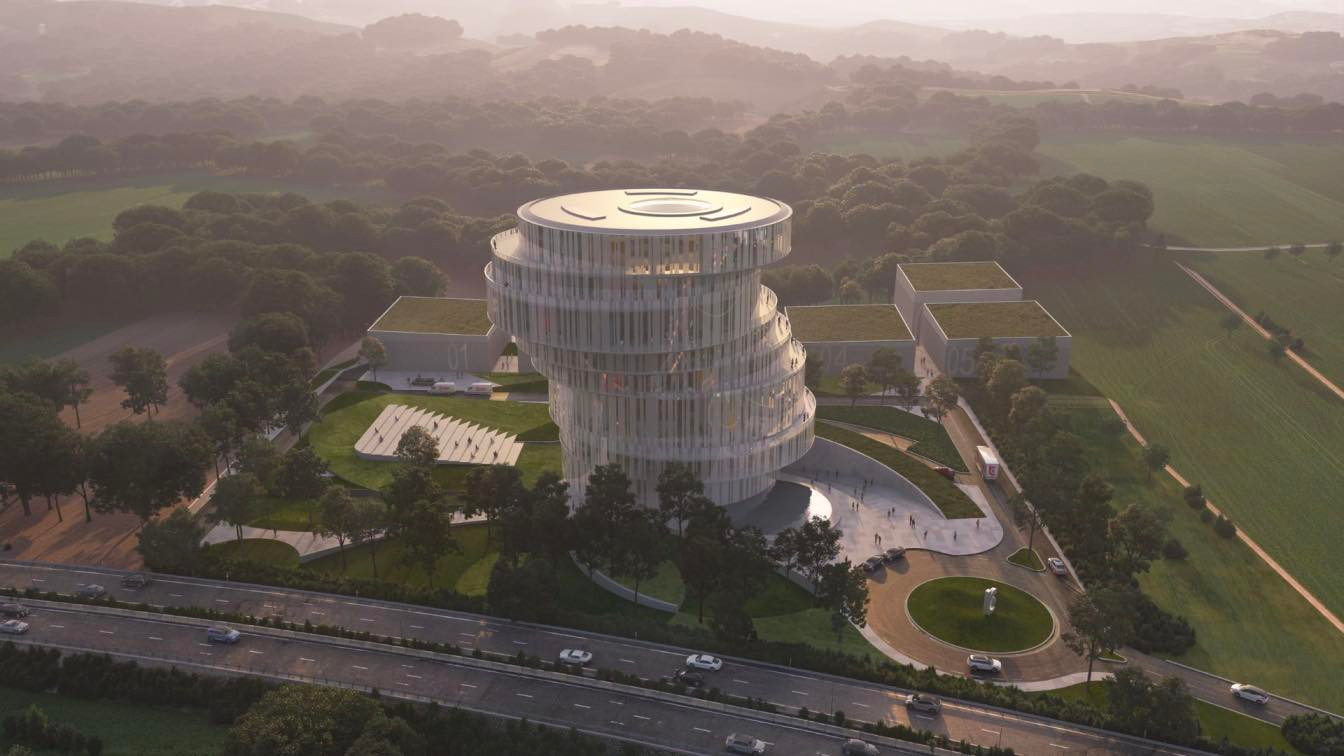 Straight out of Portugal, OODA just won big in a design bid for the new Klan TV HQ in Tirana, Albania. The concept is a stack of film reels, but it comes through as anything but cliche.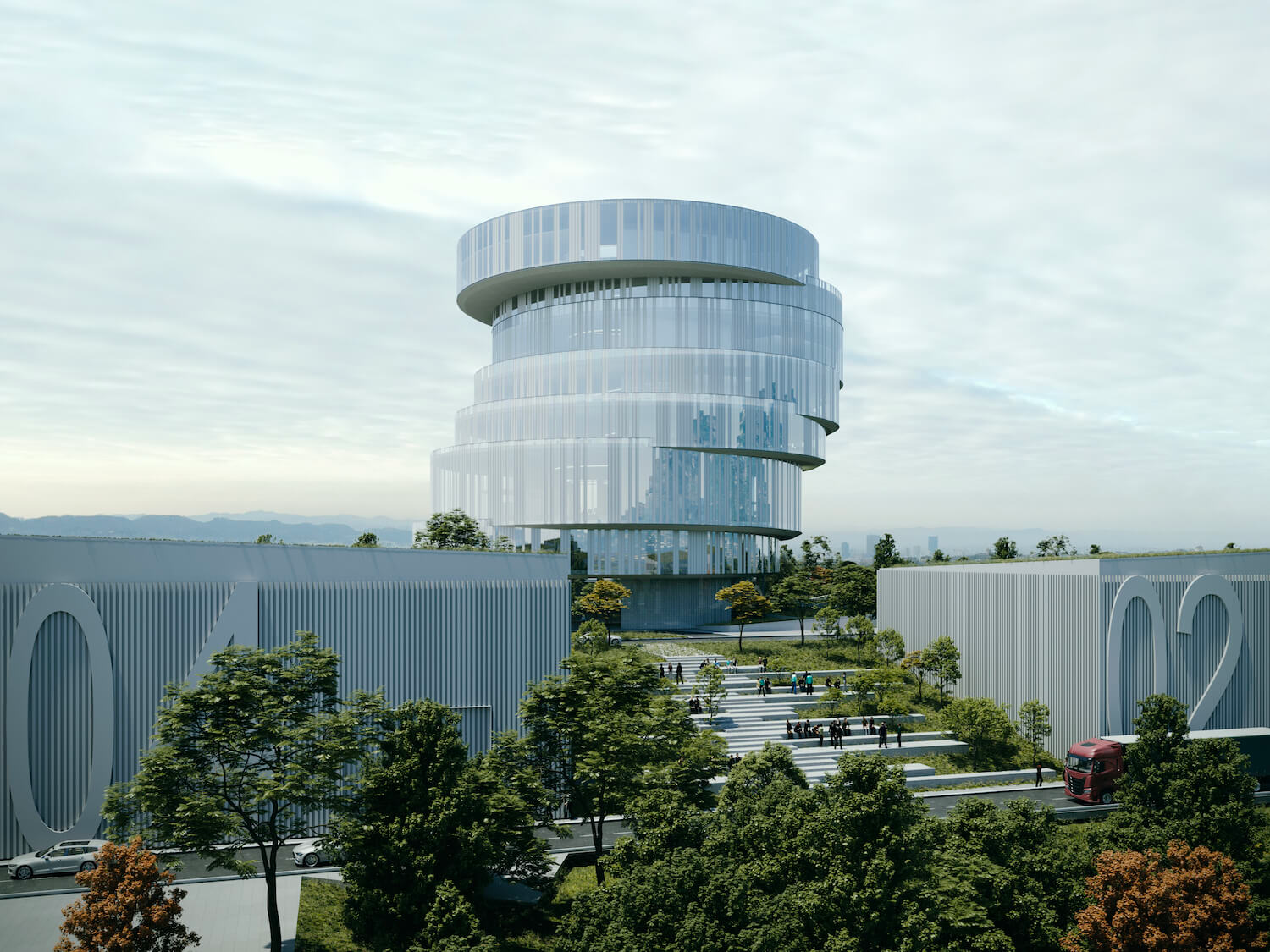 Built from structural U-glass that will allow for an array of atmospheric lighting moods, this 8-floor structure uses solar energy and reutilizes rainwater for human and vegetation use.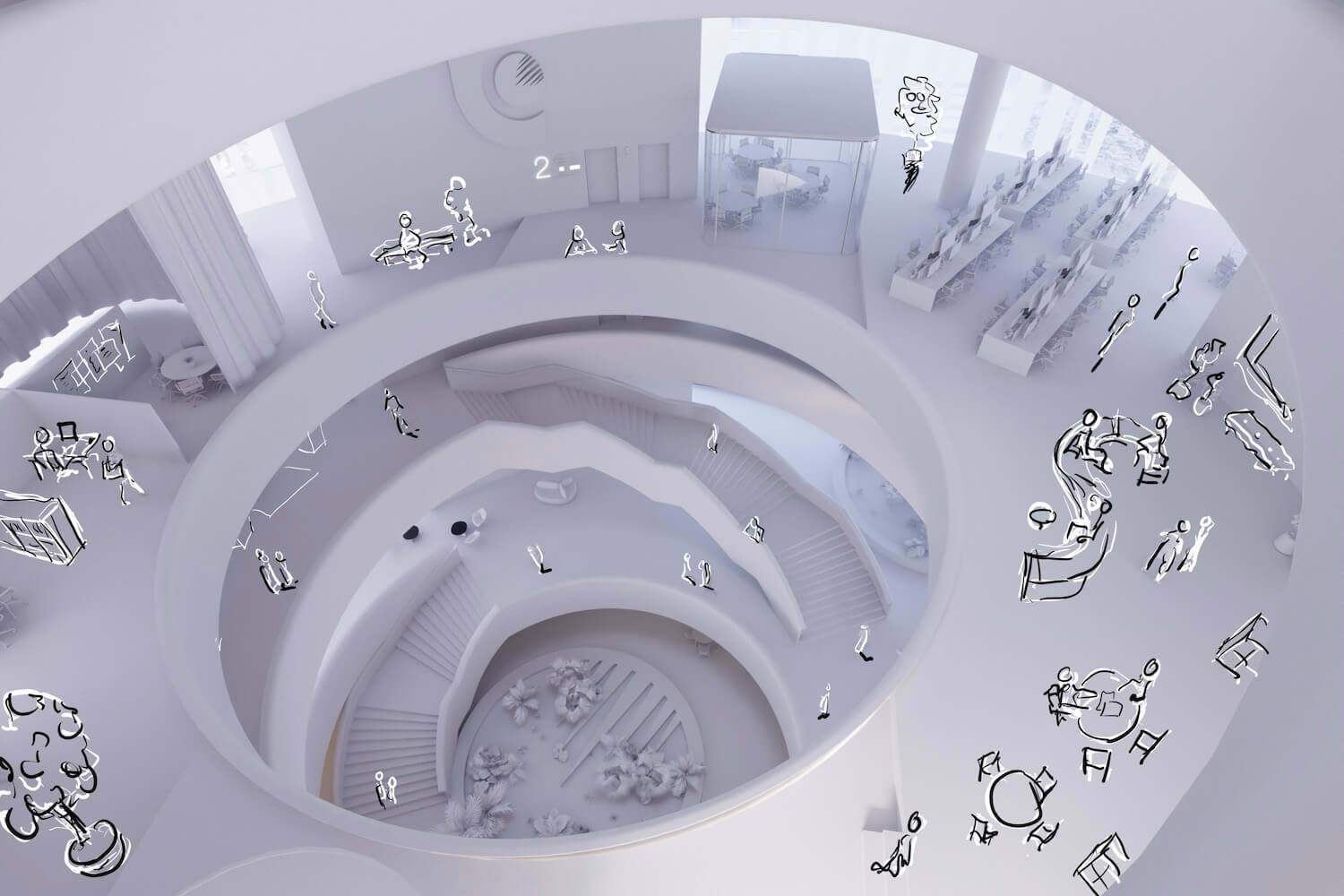 Can't wait to see how it turns out IRL. Specs look great.
Rammed Earth in Athens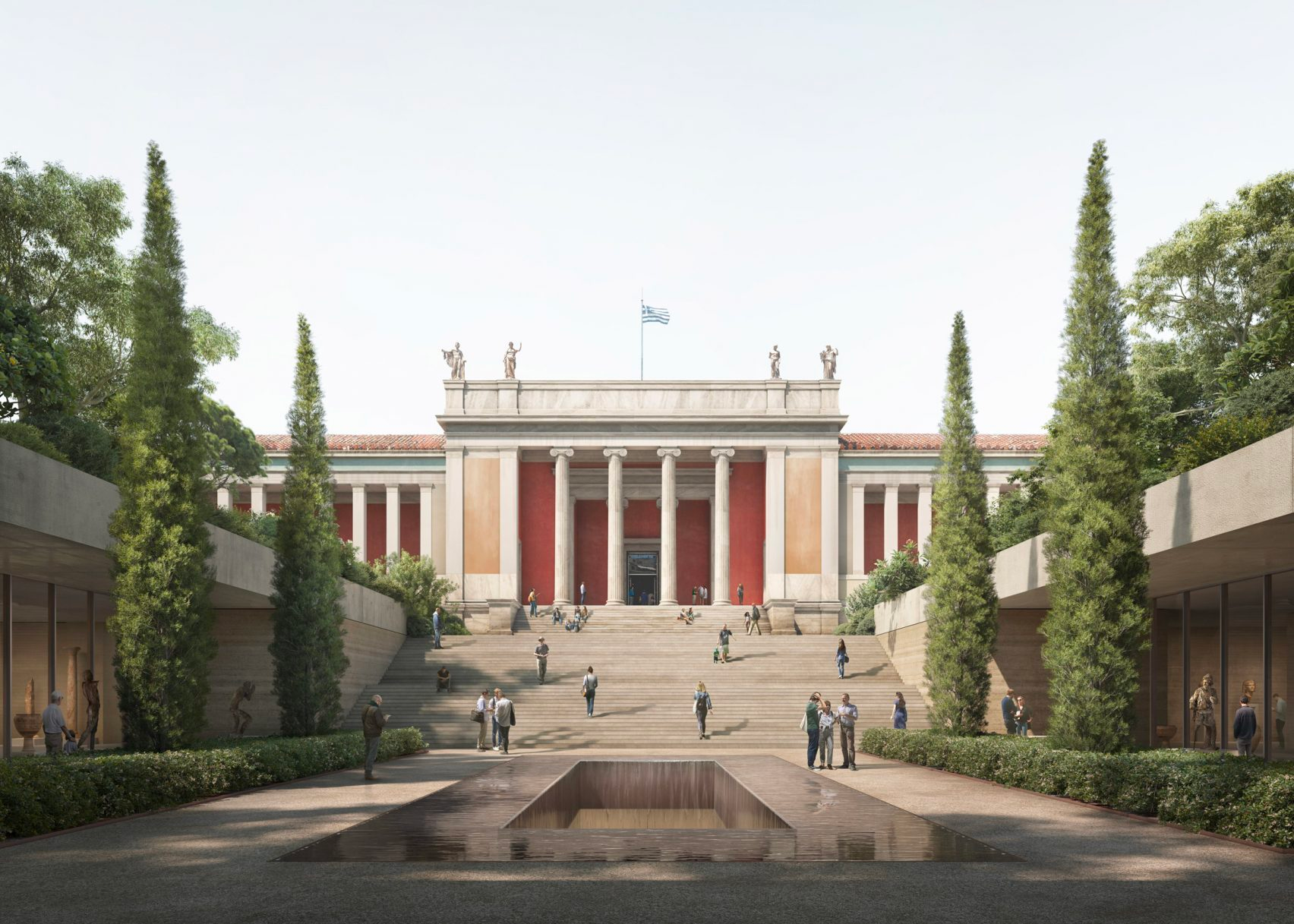 Athens' National Archaeological Museum- an iconic monument of Western civilization- will soon be seeing some refurbishments. The world of architecture is buzzing, of course, because Berlin's David Chipperfield Architects' studio is adding a rammed-earth extension into the mix.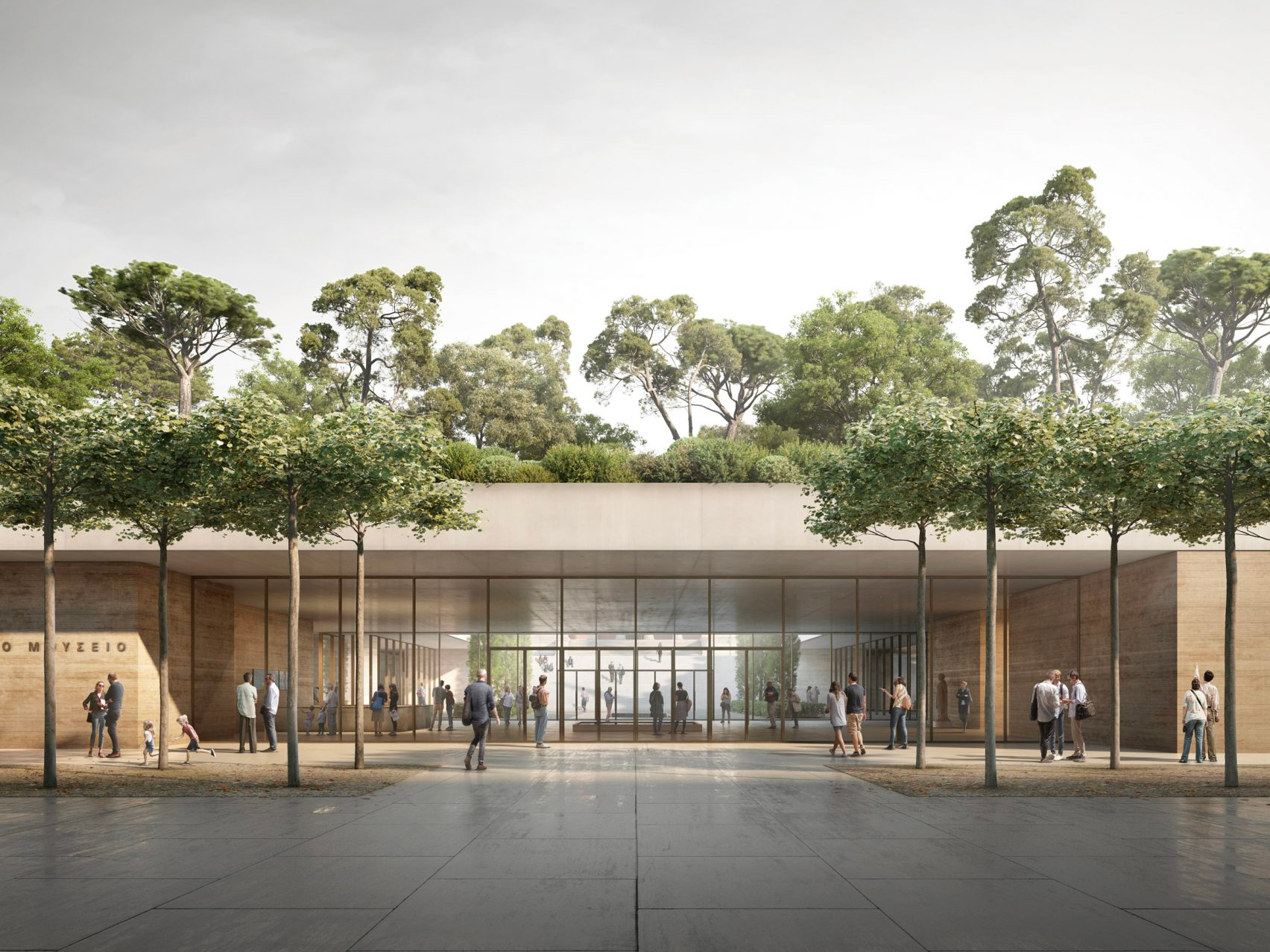 Details? Of course:
→ 20,000 sq. meters of space, including a rooftop park and auditorium
→ stylistically, will complement the original neoclassical scheme but modernize on openness, sustainability, and quality
→ Wirtz International, the renowned Belgian landscape architects, are on the case for landscape design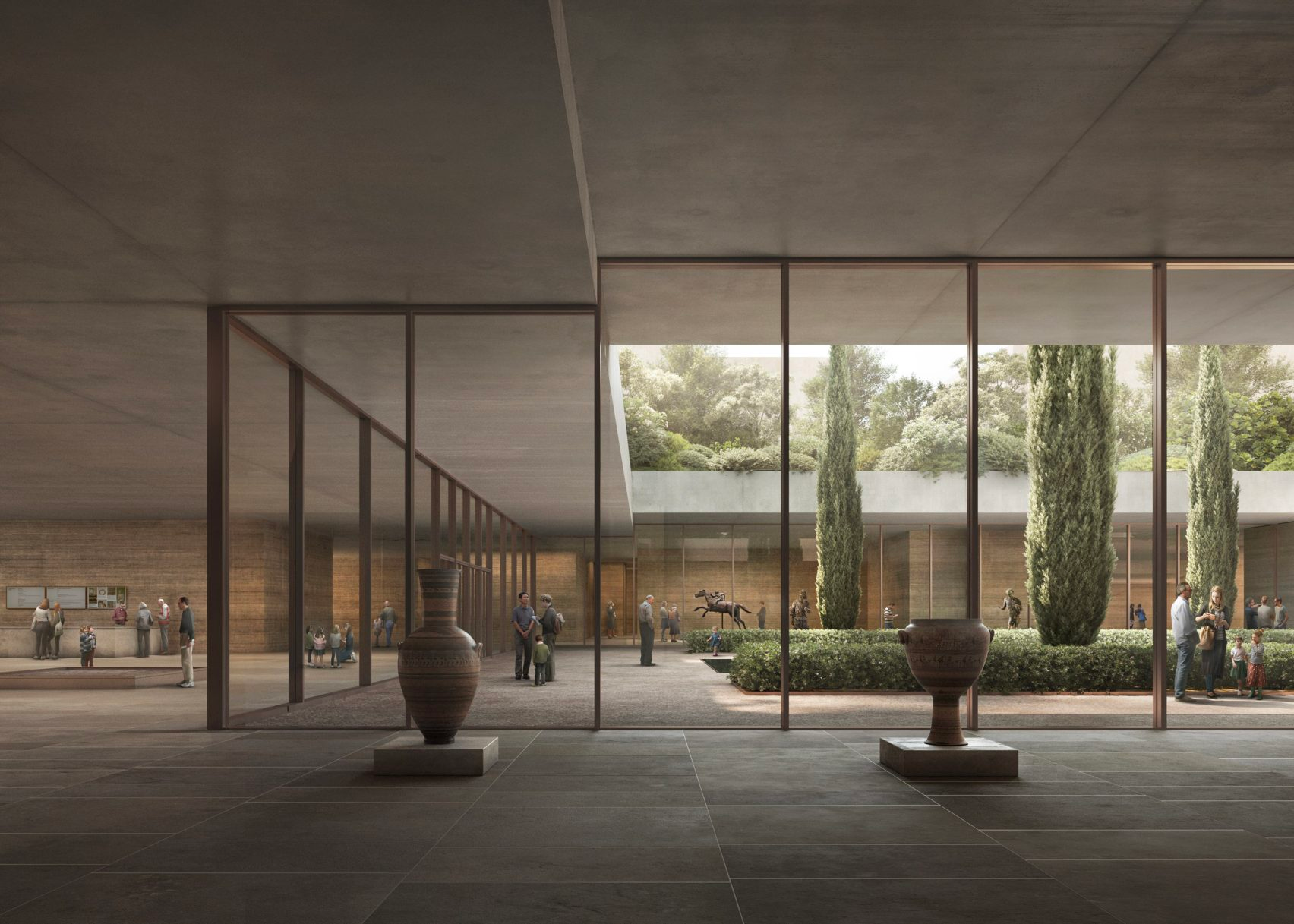 Rammed-earth is definitely having a moment right now, and it definitely fits the vibe of an archaeological museum, capturing the feeling of dwelling in the ground and among the earth. Concept rocks, let's see how it plays out.
Risk List: UK's Architecture on the Brink ⚠️
C20 just dropped a "risk list" as a crucial element of a campaign to save historic buildings in the UK. The list features buildings that are at risk of demolition, redevelopment, and neglect.
There are some iconic inclusions on the list, like: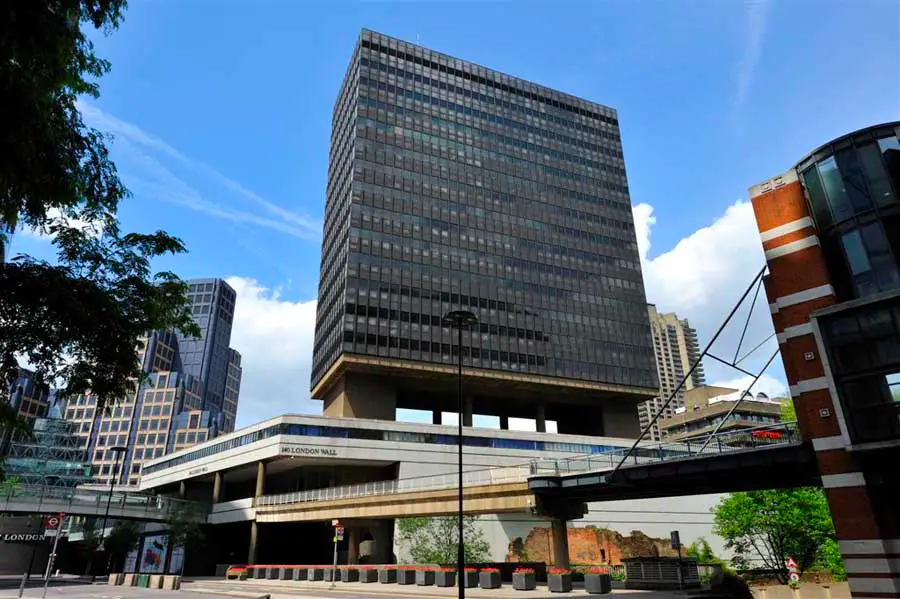 The Museum of London / Bastion House (Powell & Moya, 1977) is at risk of total demolition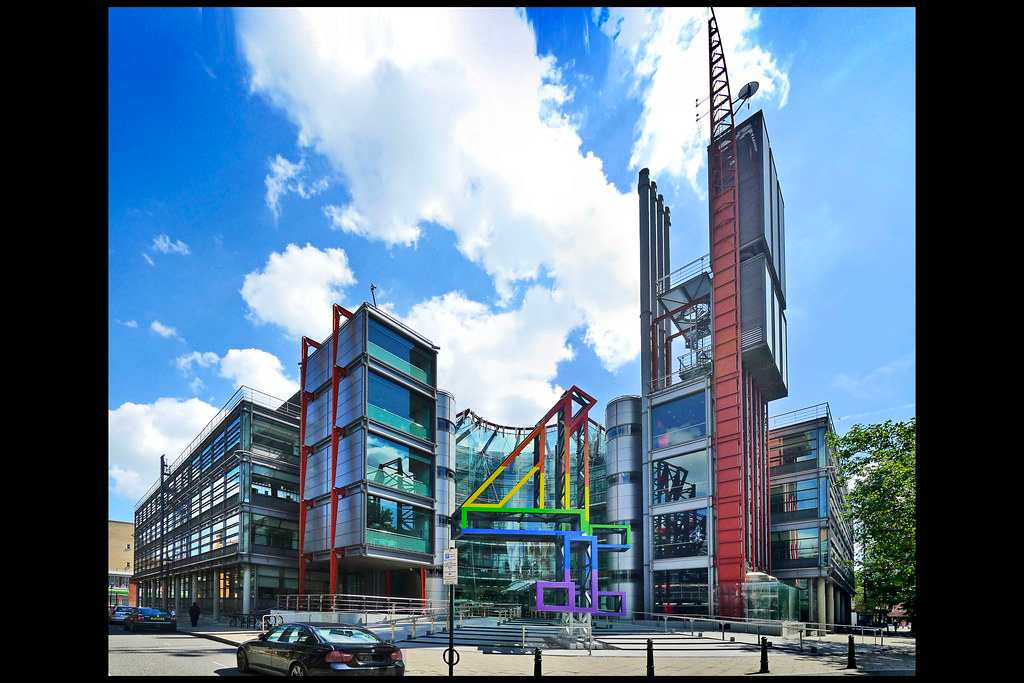 Channel 4 Headquarters, Westminster (Richard Rogers ,1994) is at risk of redevelopment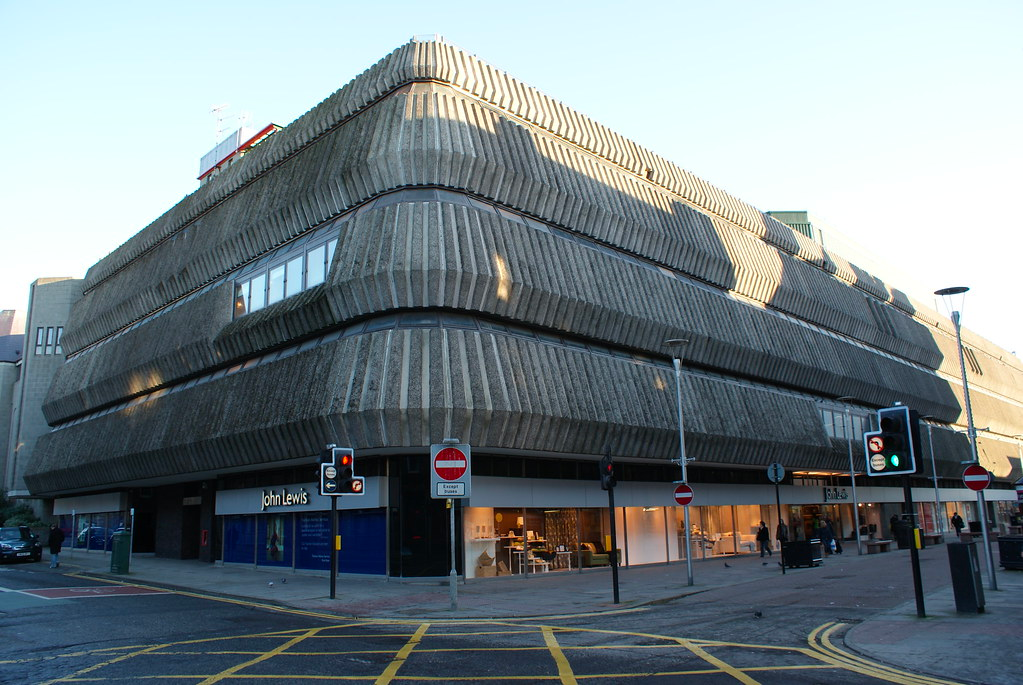 Brutalist Icon: Norco House, Aberdeen (Covell, Matthews & Partners 1966-70)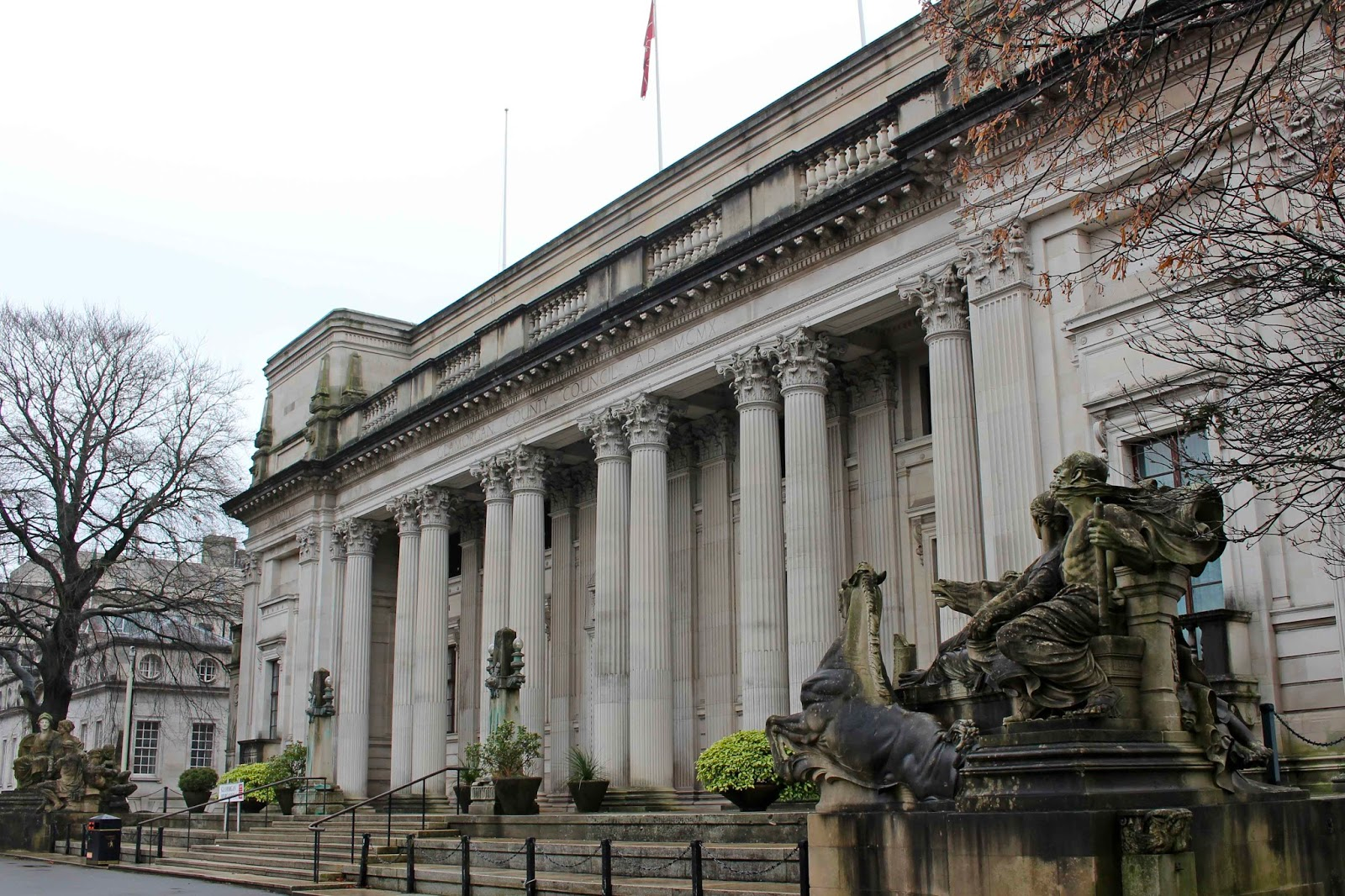 Cardiff County Hall, South Glamorgan (County Architect's Office, 1986-87)
Basically, the campaign wants to reimagine and repurpose, rather than demolish, for reasons of environmental sustainability and cultural preservation.
Check the article for the rest. There's some real ones on there.
MAD Dance in Rotterdam 💃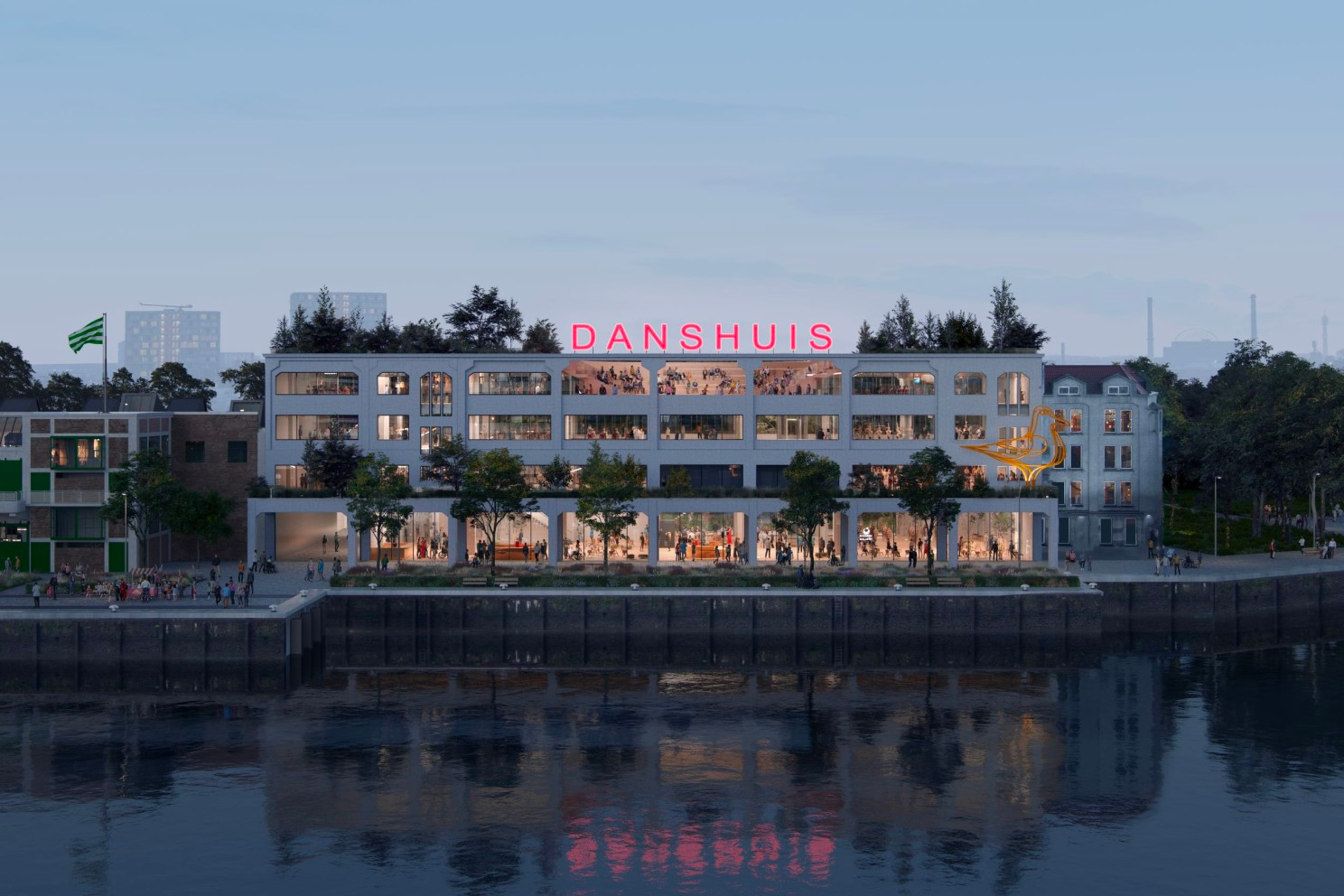 Beijing's MAD Architects are making yet another splash in Europe, glowing an old warehouse space into The Danshuis— a cultural hub housing dance theatres, studios, and exhibition spaces.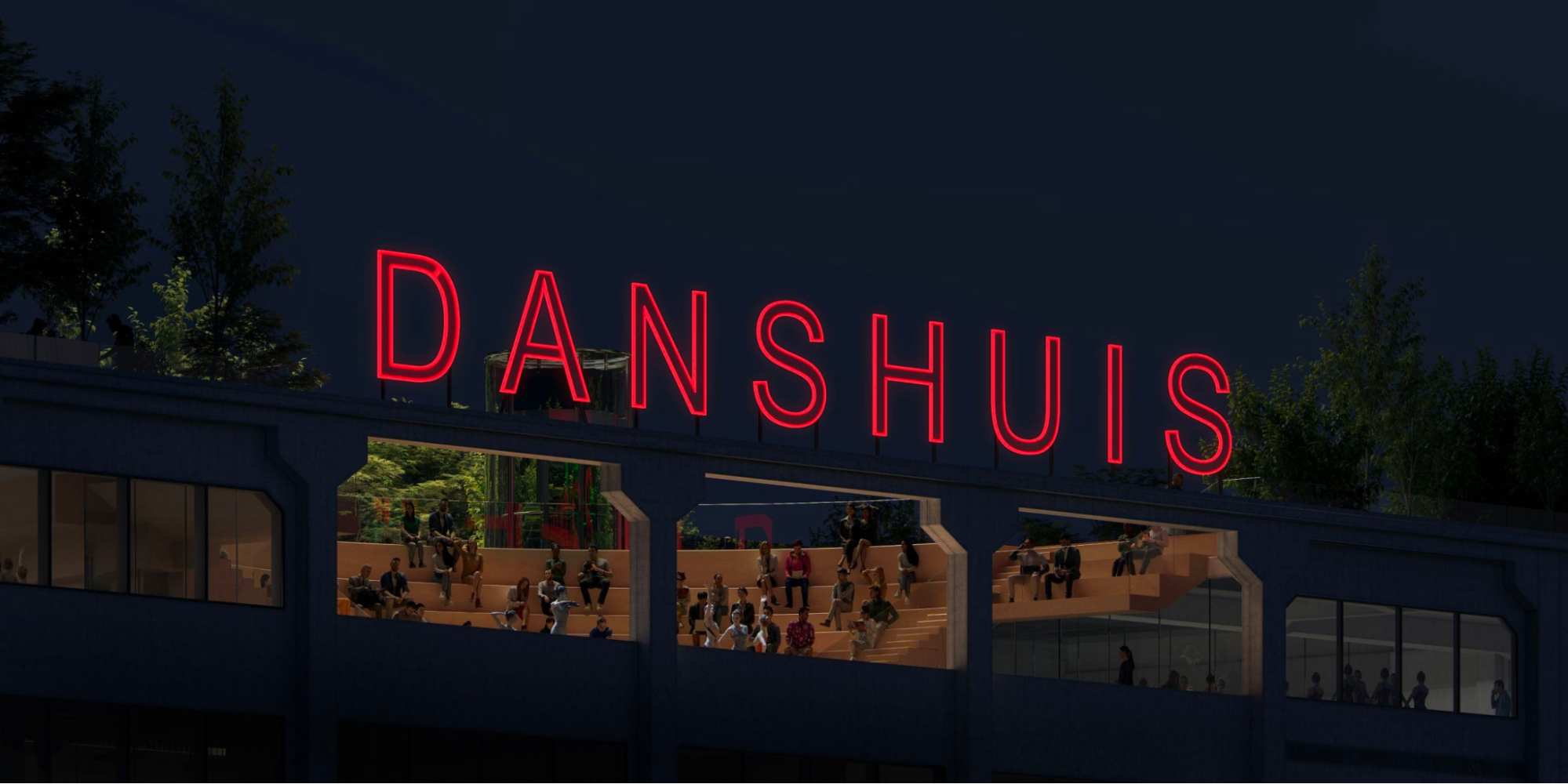 You'll still see shades of the original warehouse structure, but they're also bringing in sculptures, signs, and open-air spaces to embody the spirit of freedom, pluralism, and creativity.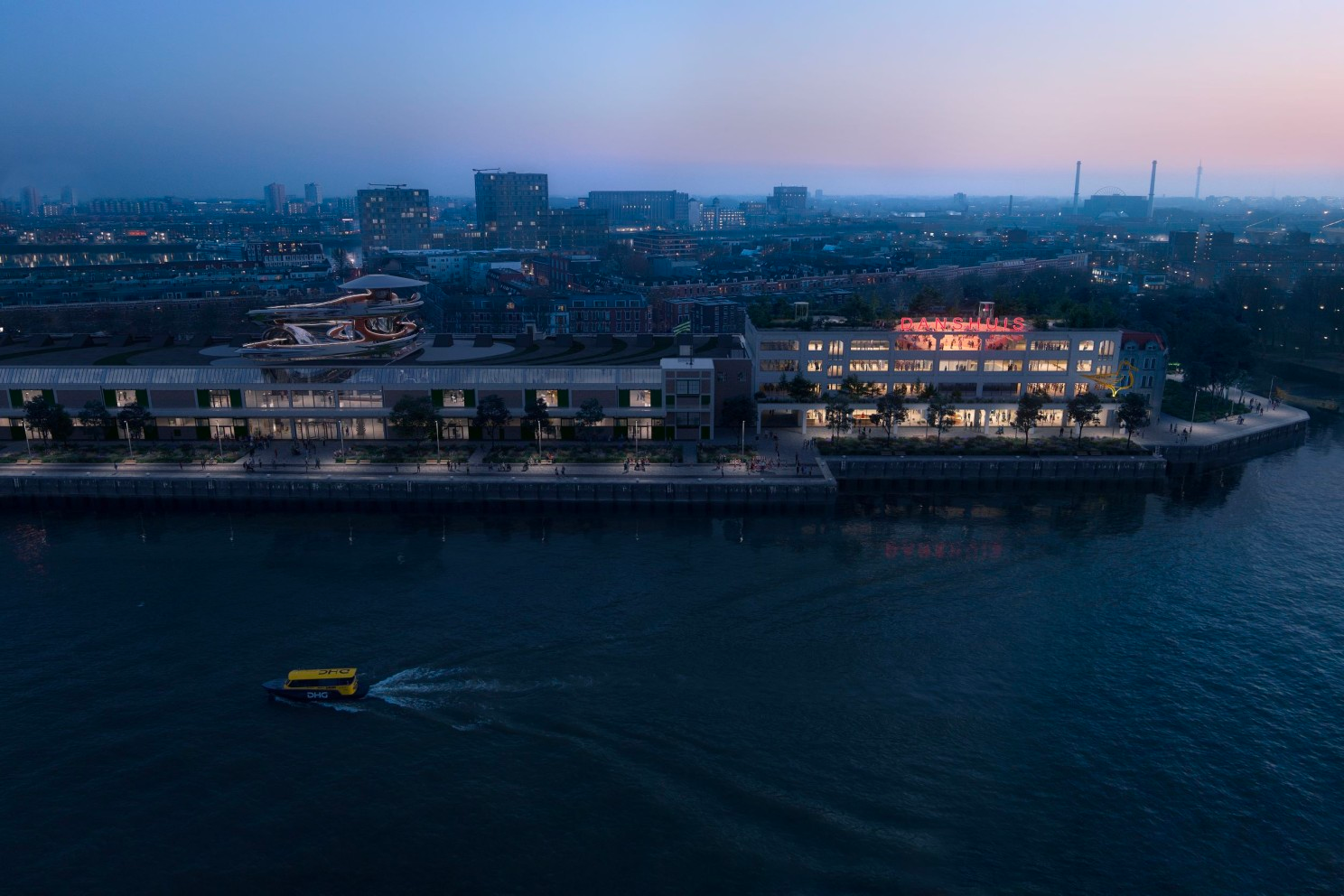 Construction starts "soon." Should be lit.
Who Said What!? 🗣️
"Radical imagination is crucial to dismantling 'architecture' as a service and expanding it into a holistic, collaborative, and political practice."
→ Anjulie Rao in Architect Magazine
"Gender bias also manifests in less obvious places, especially as the frequency and impact of climate hazards increases in cities. Women are more exposed to the negative consequences of these hazards, principally because they are more likely than men to live in extreme poverty. Equally, data used as the basis for planning is often biased, stemming from decades-old scales of measurement, ingraining inequality in our buildings from conception. While women make up half the global urban population, cities have not been designed with them in mind. As a result, many cities do not work for women. As rapid urbanisation continues, and reconstruction due to conflicts and climate change intensifies, there is an urgent need to change that – and create cities that are safer, more inclusive, and more equitable."
→ Sara Candiracci on re-thinking cities in light of Women's Day
"We can create life without more buildings… I'm very much interested in the refurbishment of buildings, the renovation of buildings. Sometimes refurbished buildings add unexpected value."
→ Japanese architecture icon Kengo Kuma on building vs. refurbishing
"What can possibly be the solution to replacing the world's most used substance? There is certainly no clear path to doing so, but there are ways to start. Architects, builders, manufacturers and consumers all carry a responsibility when it comes to making conscious choices that will impact our planet. Rethinking the production process, using alternative materials and conserving existing concrete structures are starting points. Finding alternative construction practices, such as timber-framed buildings, is important areas to explore. However, it is crucial not to replace one ecological issue with another. The situation is complex, political and far from resolved."
→ from the aptly titled "Architects Should Stop Using Concrete: Change My Mind"
Drop it Like it's Hot: New Structure of the Week🔥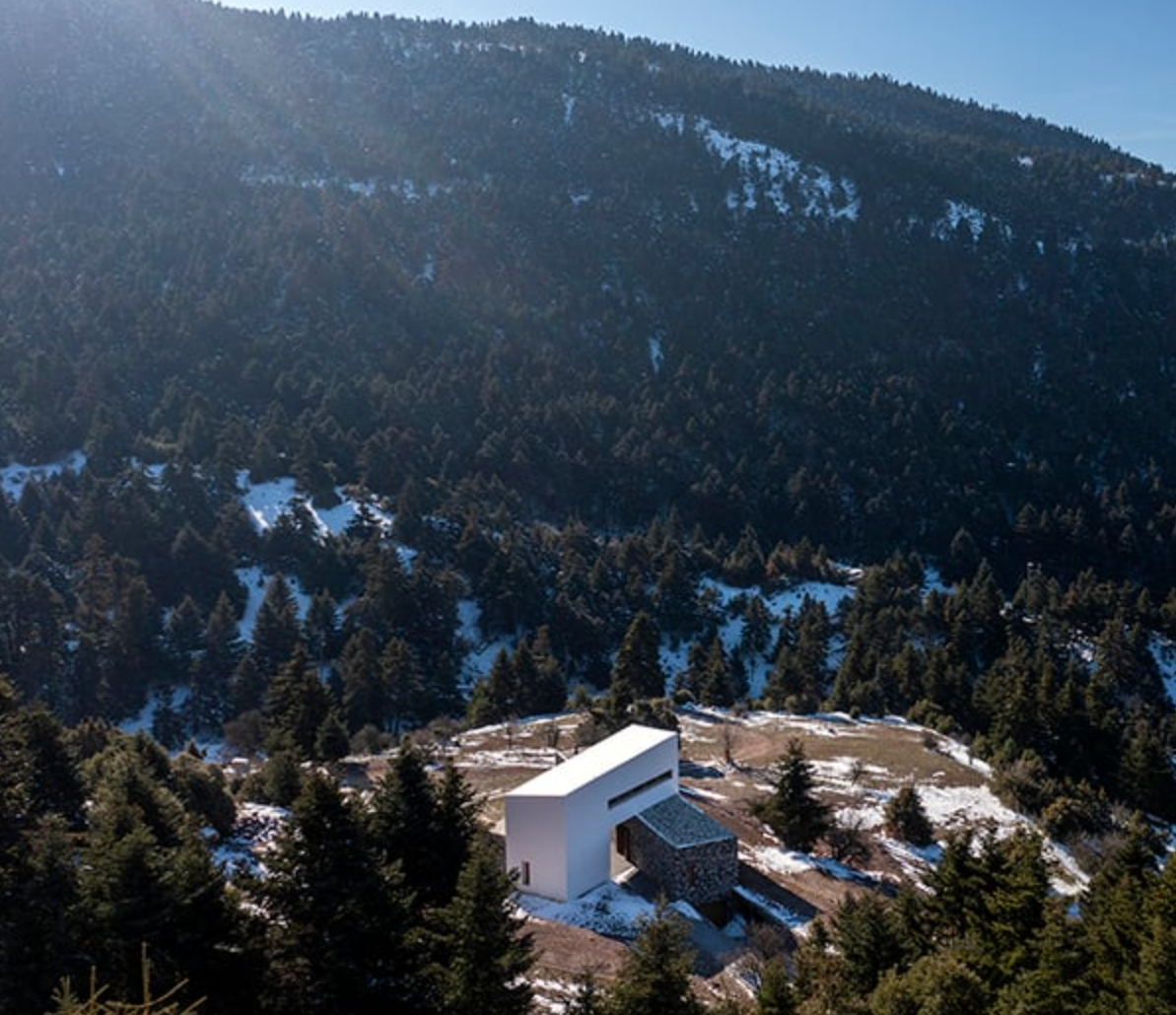 "Snowfall House" by DOTN (Design Over The Norms) in Kalavryta, Greece is a special kinda place…