Are you living in a home with beige walls that have to stay beige for some reason? The color doesn't have to mean boring. In fact, beige is one of the best neutral paint colors if you seek a warm, elegant interior, and it can look absolutely delightful when complemented by the right colors. So what are the paint colors that go with beige walls?
Beige is a timeless shade that can be used in every space, from the living room, bedroom, kitchen, and bathroom. It is also quite adaptable and works practically with all colors. However, it might be challenging to narrow down the complementary colors to use with your beige walls because of their versatility.
So if you're struggling with a beige wall you don't like, here are some paint color ideas you can try to make your space go from beige to bold and elegant.
What Paint Colors Go with Beige Walls?
1. Orange
Orange is a great option if you want to add a splash of pop to your beige wall without making the wall look too vibrant. Less is more with a warm, welcoming orange shade pairing, and its general effect is anything but subtle.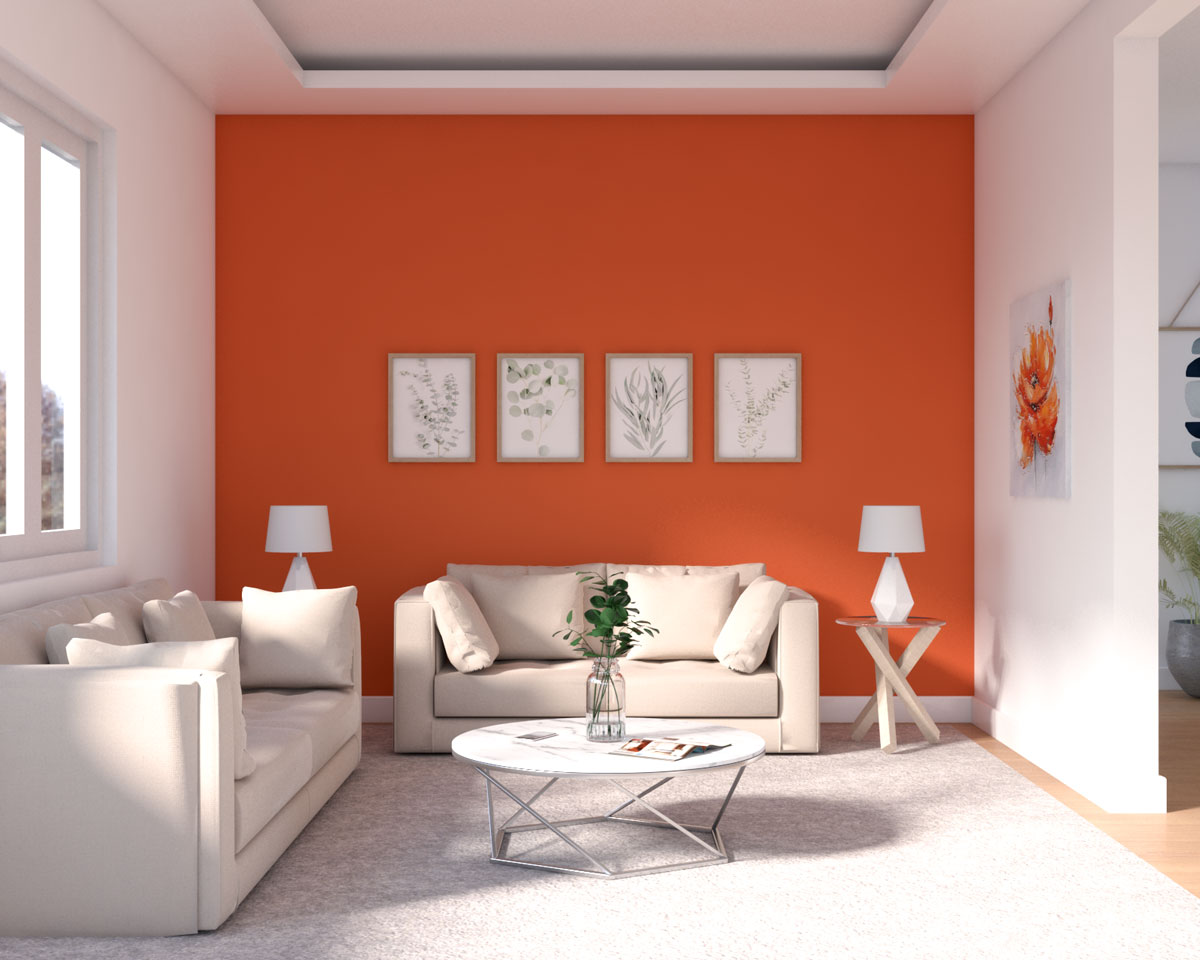 Image Source: pinterest.com
If you're working with a space that's otherwise heavy on neutrals, an accent piece or two, for example, throw pillows, a coffee table tray, or a vase can spice up the entire room completely. The items will not only highlight the wall beautifully but also look flawless against the beige backdrop, making them blend perfectly.
2. Brown
There's nothing like too much brown when it comes to light beige walls. This beige shade goes with almost everything. So, you don't have to worry about perfectly matching wood tones or other brown shades.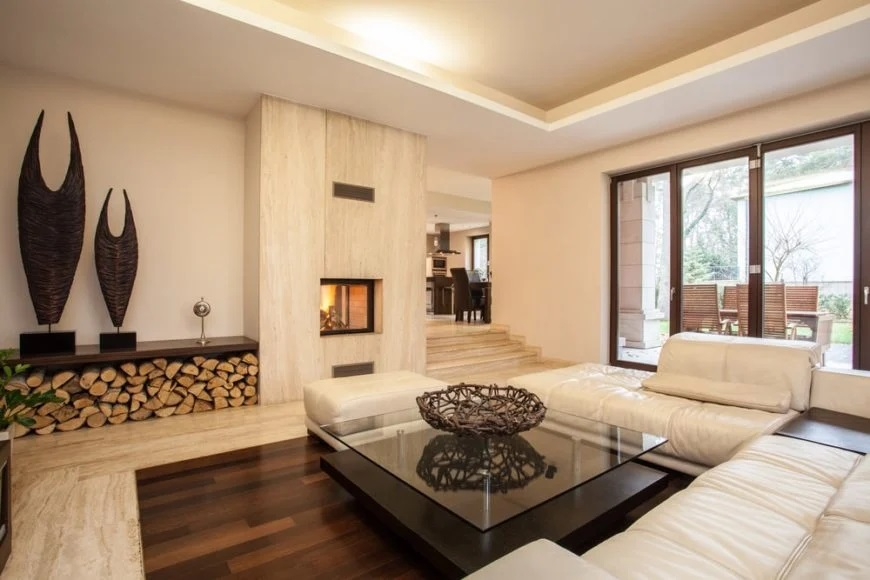 Image Source: pinterest.com
You can whip up a cappuccino-inspired look with a mix of cream hues and coffee by combining wood tones with beige. This way, you can draw the richer, brown quality out of beige, displaying it as a basic color. Contrast is key to making this combination successful, so ensure you include lighter and darker shades for a striking wall color combination.
3. Dusty Blue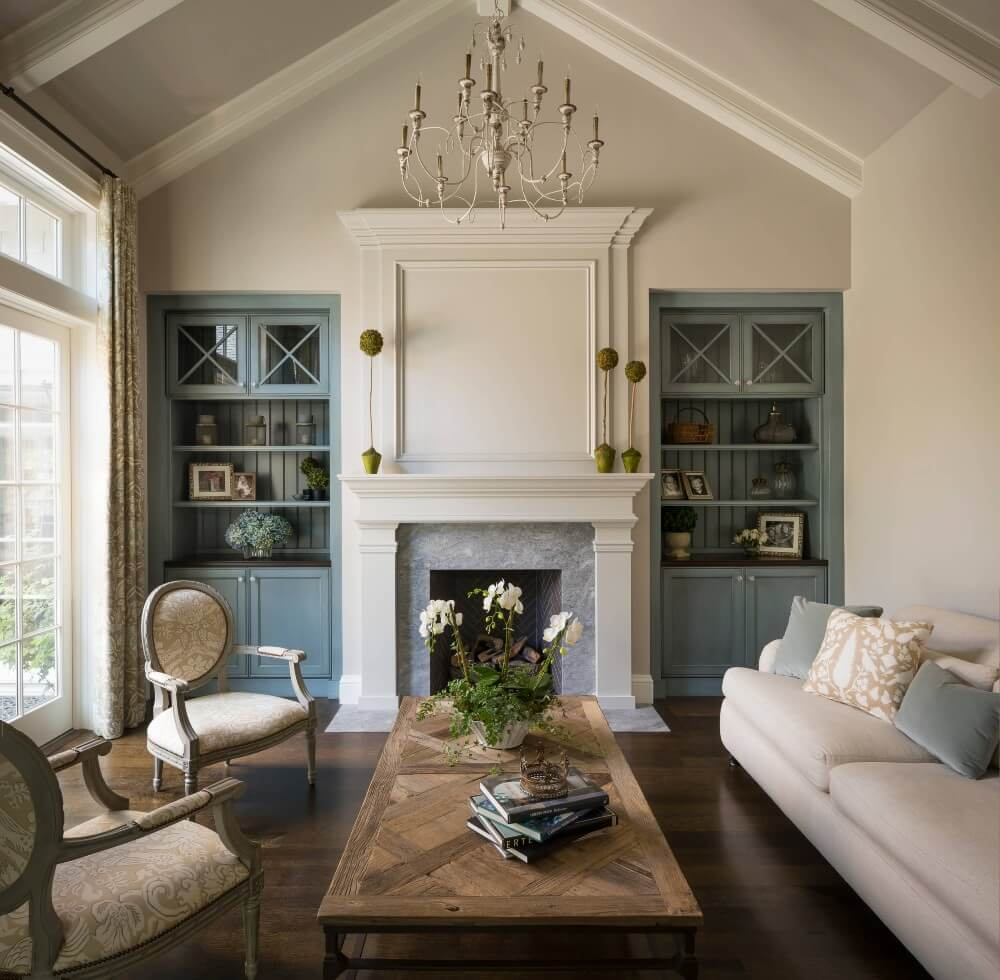 Image Source: hunker.com
A dark beige wall color is a magnificent base for any room, especially a more formal and traditionally designed living room. The dusty blue decorations will bring calmness and tranquility to your dark beige walls and make the entire space feel calmer and comfier. Chances are you can easily find accessories, like the rugs, that highlight both colors.
4. Black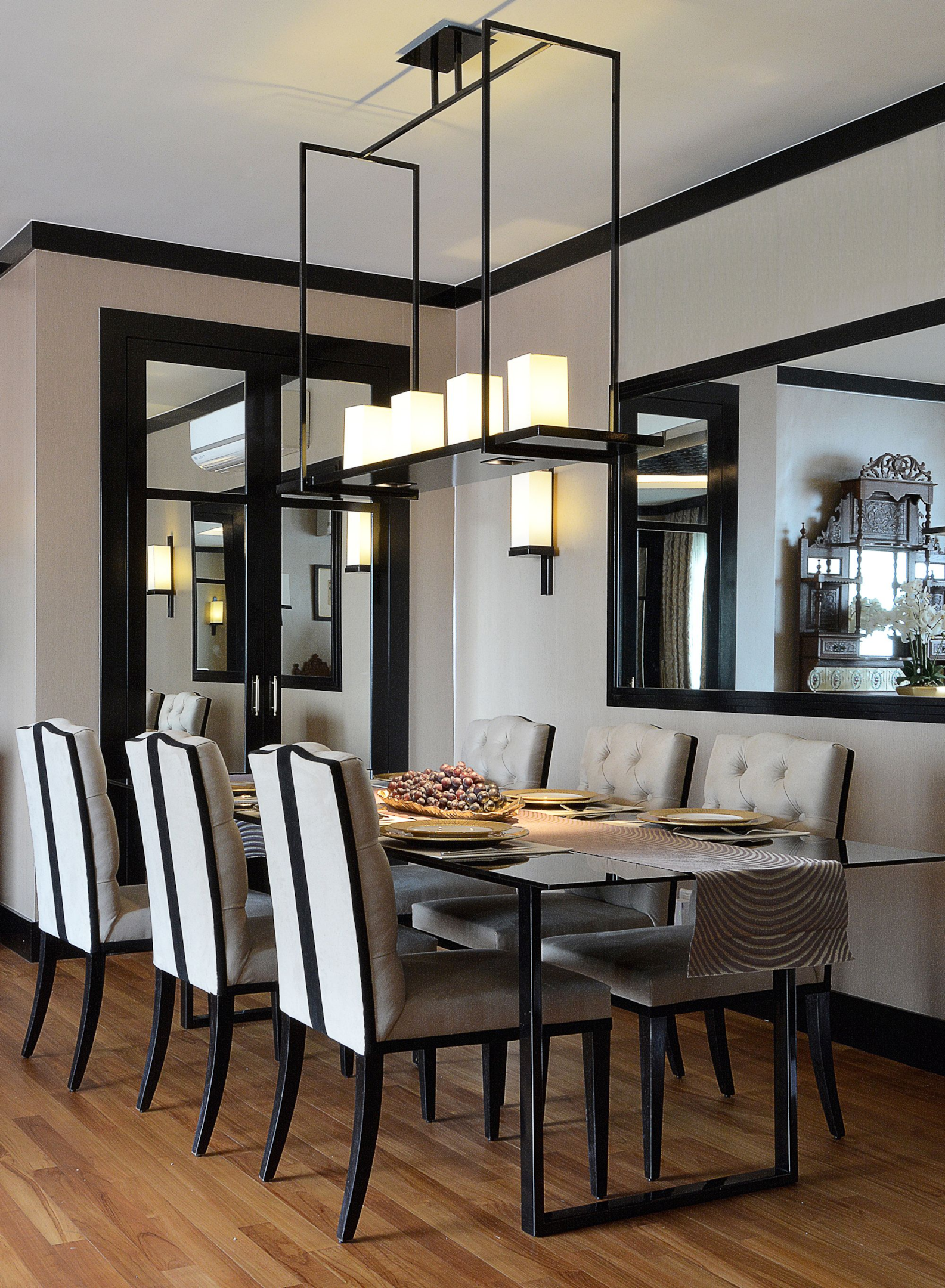 Image Source: pinterest.com
Charming and modest are the ambiance that you'll get by complementing the beige wall with black décor. Even though those colors might look a bit contradictive, they blend quite well by providing a lot of contrast that brings out the best in each other.
5. Sage Green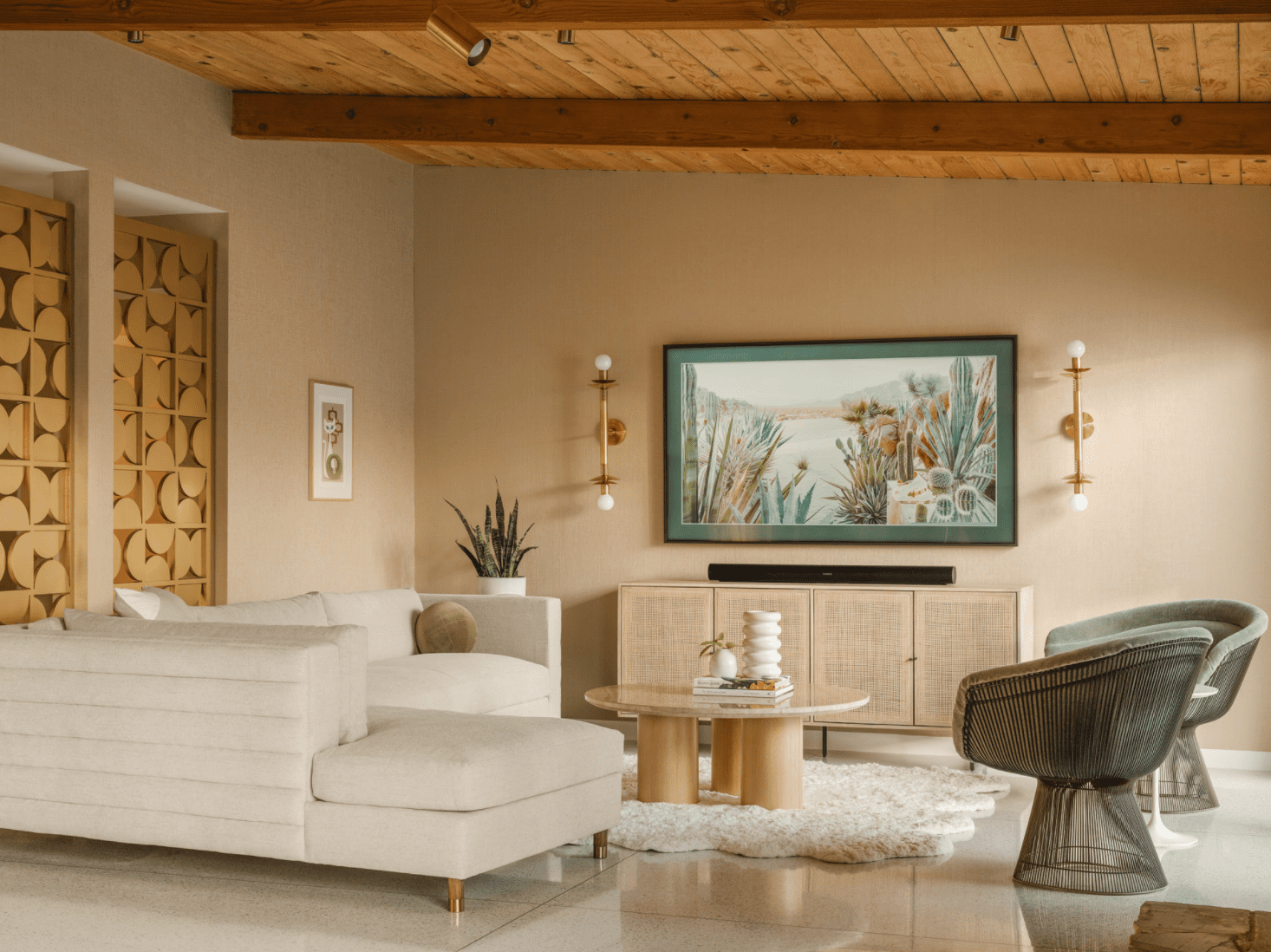 Image Source: mydomaine.com
A dark beige wall can look too dark and go away from its neutrality, so in most cases, you may need to counter it with soft and light paint colors like sage green. Sage green will brighten up the dark beige wall as it brings in a touch of nature, while the beige tone provides a warm and calming ambiance. This color combination is perfect for a bedroom or living room and is extremely easy to decorate.
6. Mustard Yellow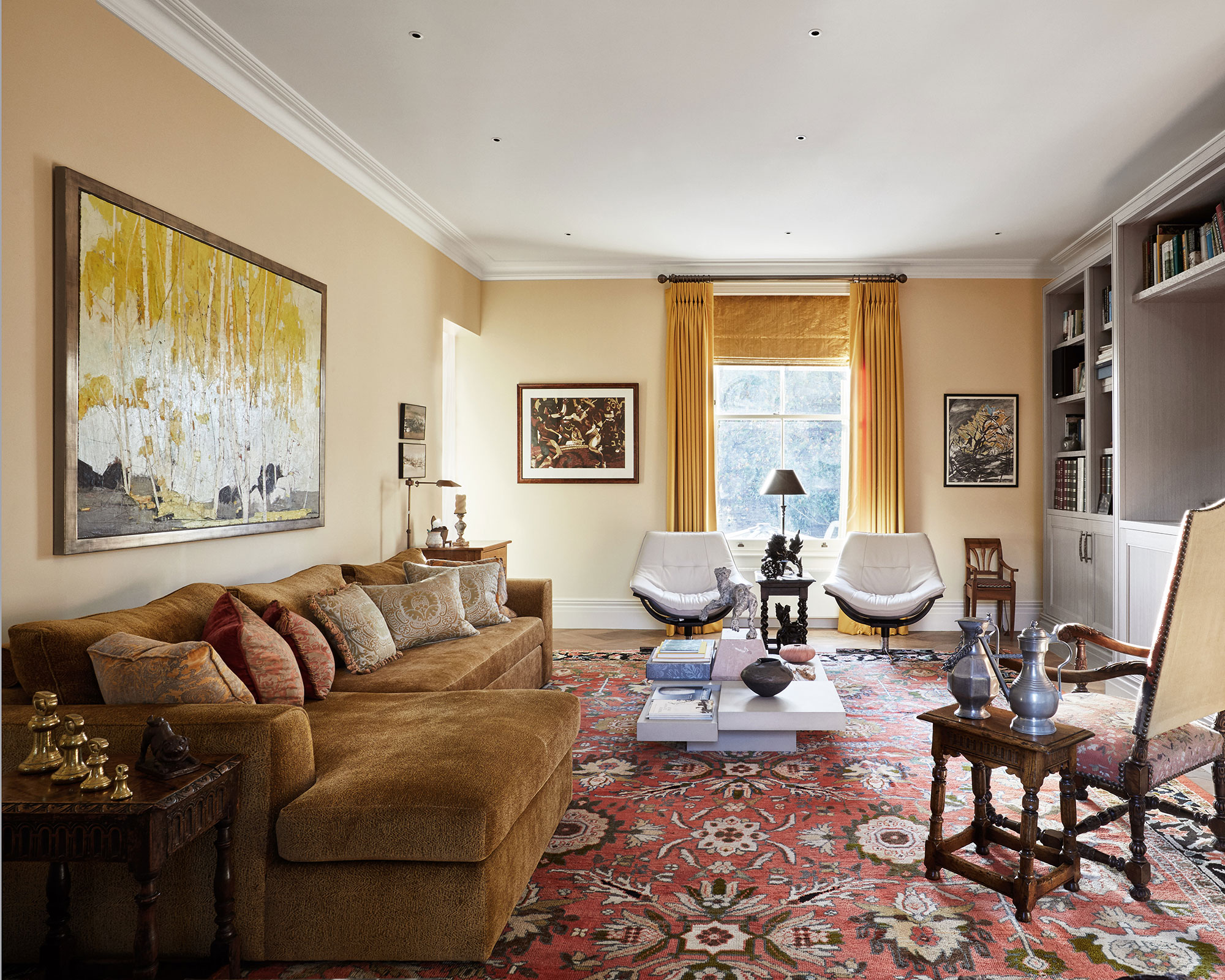 Image Source: homesandgardens.com
This color palette creates a warm and inviting atmosphere in your home. Mustard yellow has a bolder appearance, elevating your beige walls with an elegant yet striking vibe. Alternatively, you can use beige as an accent color to add warmth to a mustard-yellow wall or furniture. This color combination is sure to give your space a cozy feel.
7. Cranberry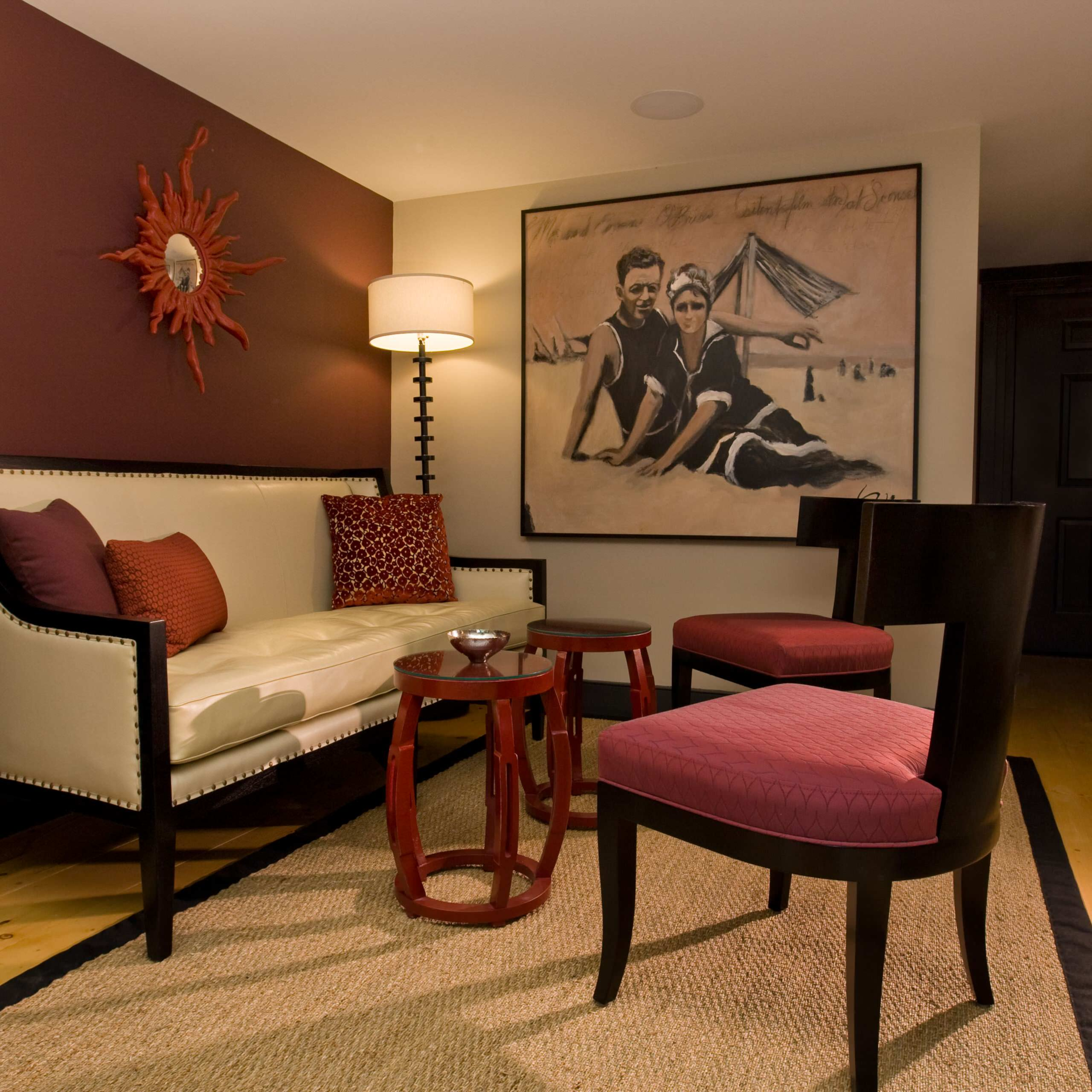 Image Source: houzz.com
This color combination is often overlooked but can be attractive in the right setting. Beige paint is a light brown color with yellow and orange undertones, while cranberry is a deep red shade with undertones of purple. These colors create a warm and inviting feel in your home when used together. For example, a cranberry-colored couch can add color to a predominantly beige room.
8. Light Grey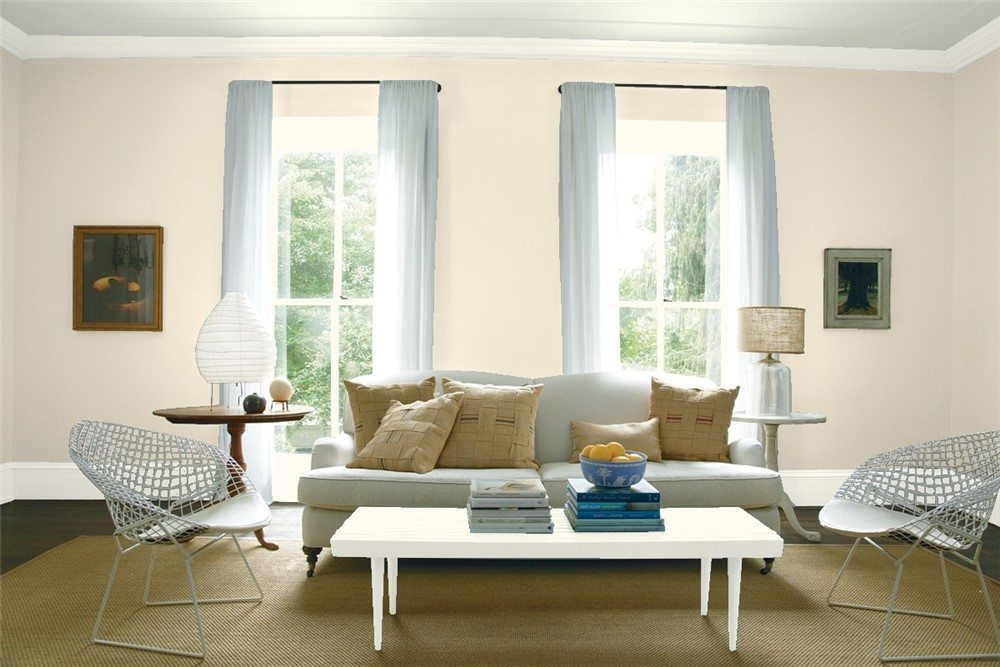 Image Source: thepaintpeople.com
Sometimes, a room with beige walls may look outdated, and if you face this challenge, you may try incorporating light gray into your space. A neutral light gray décor will easily match beige and can, at the same time, modernize the look, making the entire wall more up-to-date in stylish and elegant ways.
9. Light Pink
If you are unsure what style your home is, the beige and light pink combination is a good place to start. These colors are versatile and can be used in different home styles, from modern to traditional. Adding light pink décor to a beige wall enriches and makes it look more interesting and also provides a touch of beauty to your room.
Image Source: alizswonderland.com
Moreover, light pink has a similar softness to beige, so this combination will look perfectly flawless without interfering with each other
Tip: Use light pink as an accent color. Then you can add a touch of beige and light pink colors to your room using curtains, pillows, or rugs. Or you can choose a light pink dresser to go with your beige walls. Another option is to paint one side of the wall light pink. This is a great way to add color without making the room look too busy.
10. White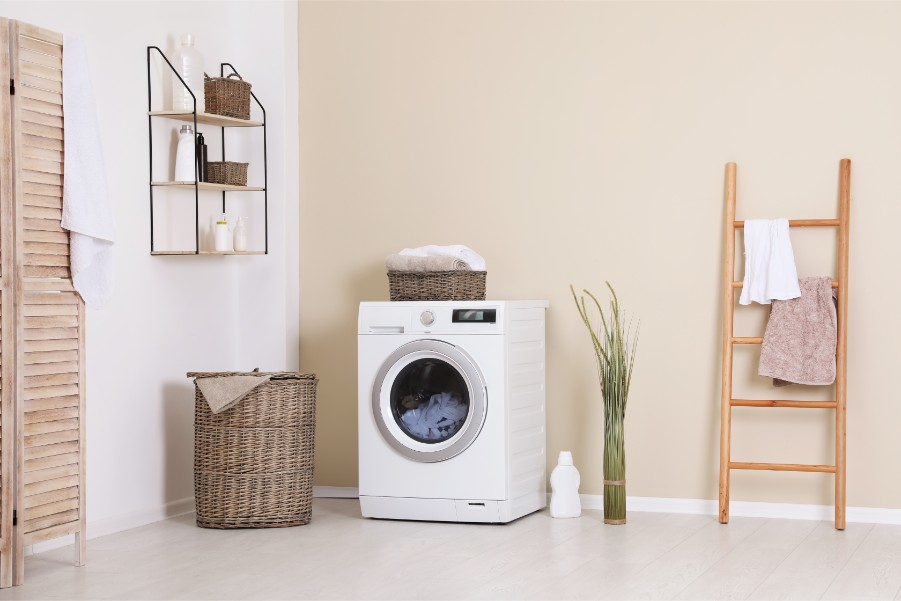 Image Source: paintzen.com
White is a great color to pair with beige walls because it keeps the space neutral but still adds a little cozy warmth. So if you are looking for a calming and sophisticated color scheme for your beige room, white is the color for you. You can pair cool beige with cool, icy white or find a warm beige to play well with off-whites. Similarly, warm white and light beige also blend harmoniously, keeping the overall look mostly monochrome.
11. Navy Blue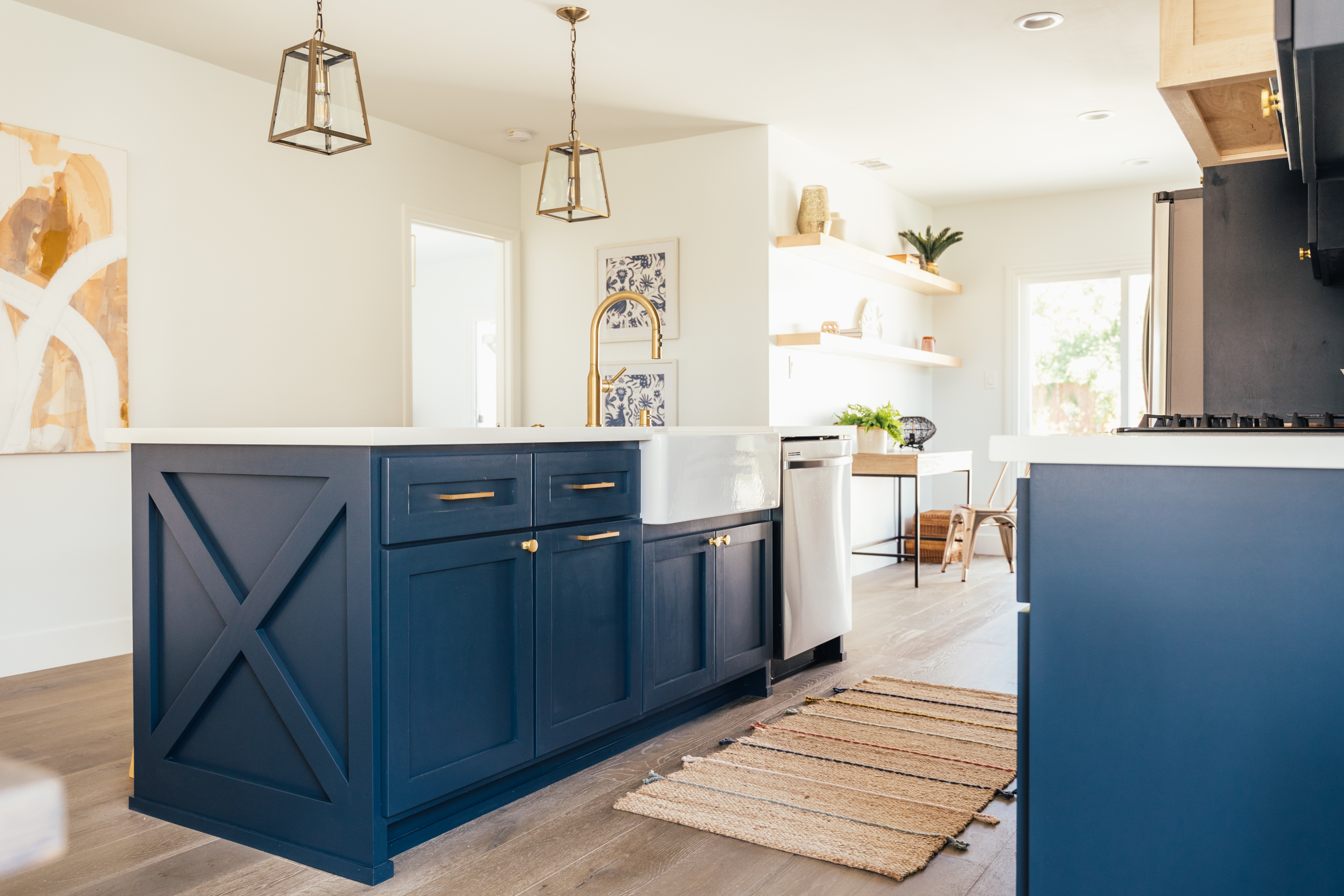 Image Source: hunker.com
Choose a pale beige wall color instead for a softer take on the classic pairing of blue and white. The warm undertones in beige bring out the rich tones of any shade of blue, especially navy blue or cobalt. It's traditional with a twist.
12. Teal
Teal may not be your first option for a paint color that goes with beige. However, as a modern and trendy color, teal can be used to upgrade any walls that may feel and look outdated.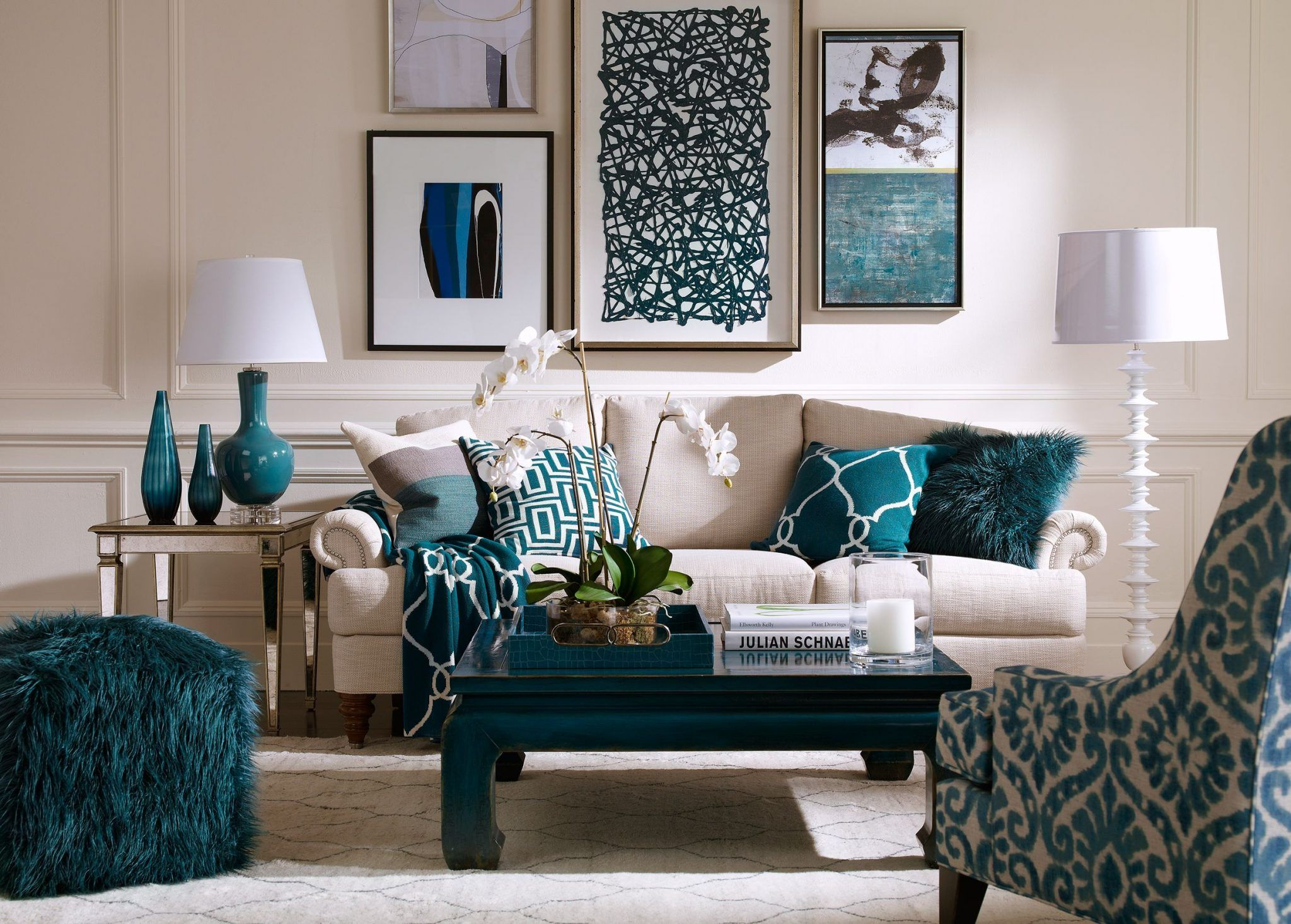 Image Source: pinterest.com
So, If you are looking for paint colors that go with beige walls for a youthful space, like a teenager's room, teal is a great option to consider. Teal adds a dose of fun to the otherwise neutral vibe of a beige wall. It can be reflected in the pillows or the art on the wall.
13. Lime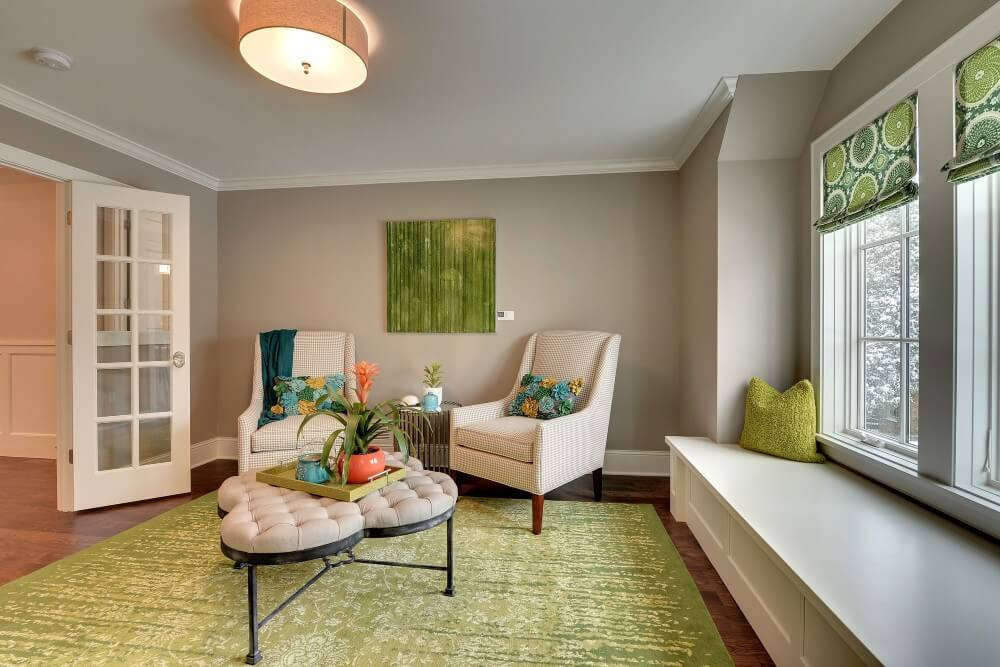 Image Source: farmfoodfamily.com
This is another color combination that is often overlooked but can be very beautiful when set correctly. Lime is a great paint color to use as an accent color in any room with beige walls. It adds a pop of brightness and energy to your space. Try using pieces of lime green artwork or curtains.
14. Mint Green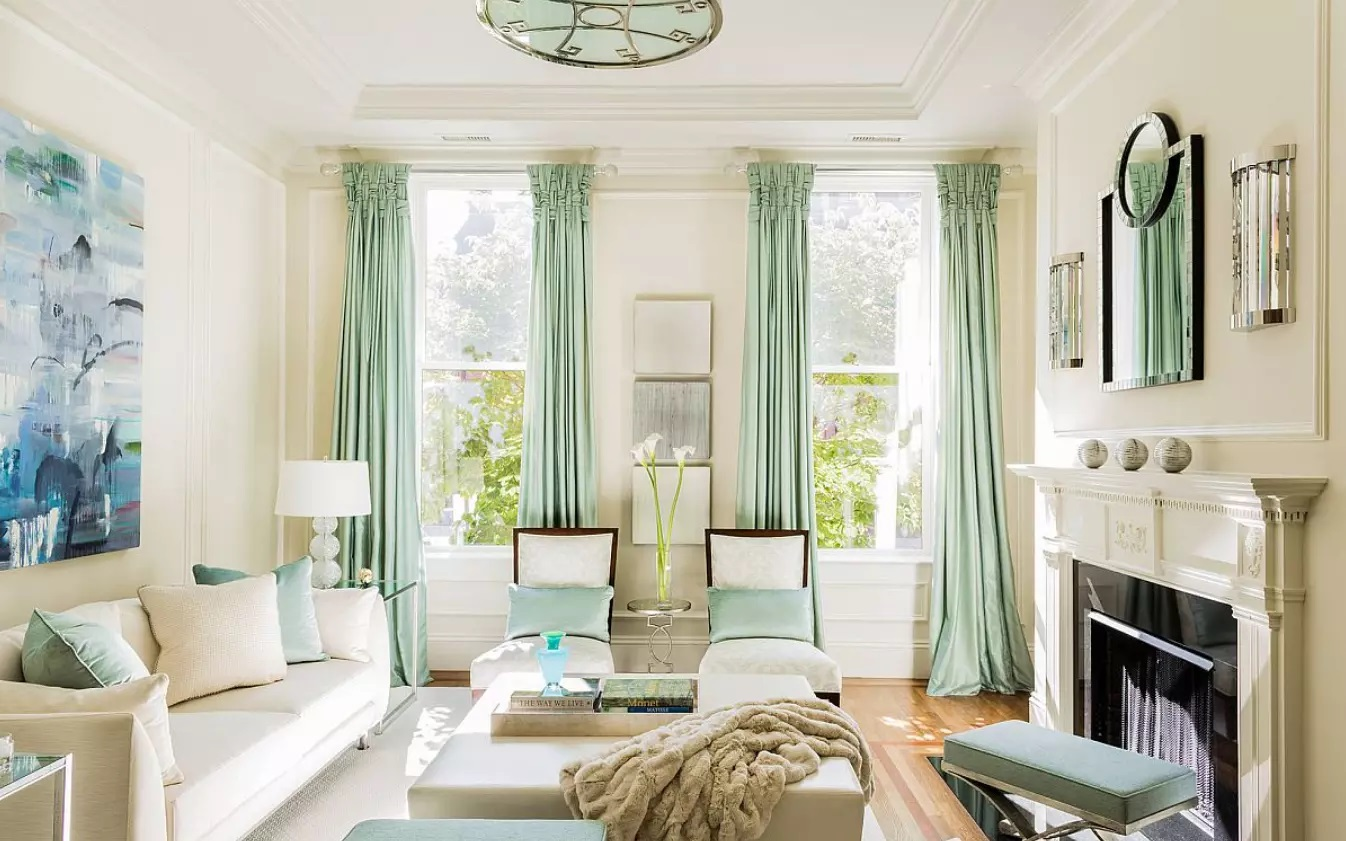 Image Source: treehouse.co
Mint green is another great shade that is a great choice if you want to keep your entire wall looking soft and subtle. You can use it as an artwork, accent wall, or accessory to achieve an aesthetic and eye-pleasing look. When paired with beige, pink creates a calming and relaxing space while providing some richness and freshness to keep the wall from looking boring and monotonous.
15. Pink
Pink and beige colors have been around for ages and continue to be popular due to their flexibility and ability to work with various styles. However, if you are not sure how to use these paint colors together, here are a few tips: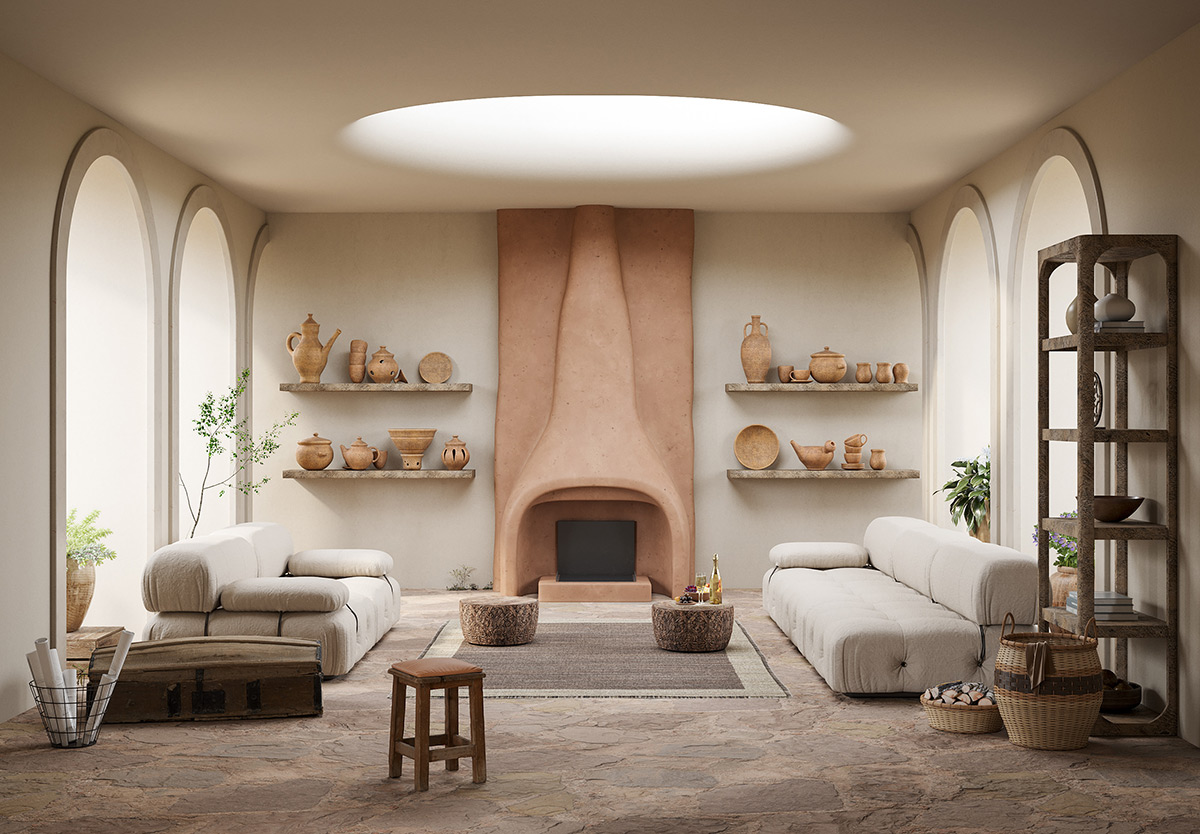 Image Source: home-designing.com
i) Use pink as an accent color in beige rooms to add a touch of femininity to a space.
ii) Add pops of pink through accessories or furniture to a beige room. This tip is ideal for those who want a subtle feminine touch in their space.
16. Purple
These two colors go well together in home décor. Purple color elevates the look of any wall with its unique visual appearance as it is bold enough to become the focal point for your space, making it more attractive. You can use purple and beige as accents or as the main color scheme for your space.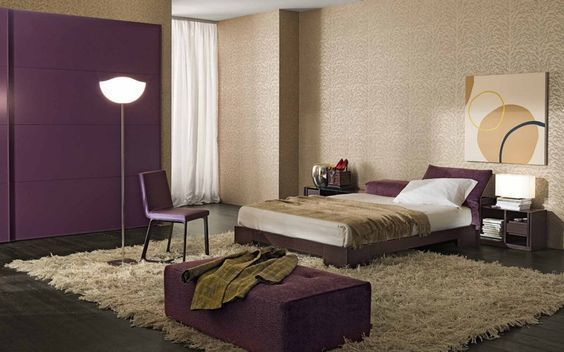 Image Source: pinterest.com
One way of using this color combination is to paint one wall beige and the other purple. This tip is a great way to add color to a space without going too crazy. You can also use purple colors in your furniture or accessories. For instance, you can paint your coffee table purple and your walls beige or use a purple rug with beige walls.
There are endless possibilities when it comes to using these two colors together.
17. Robin's Egg Blue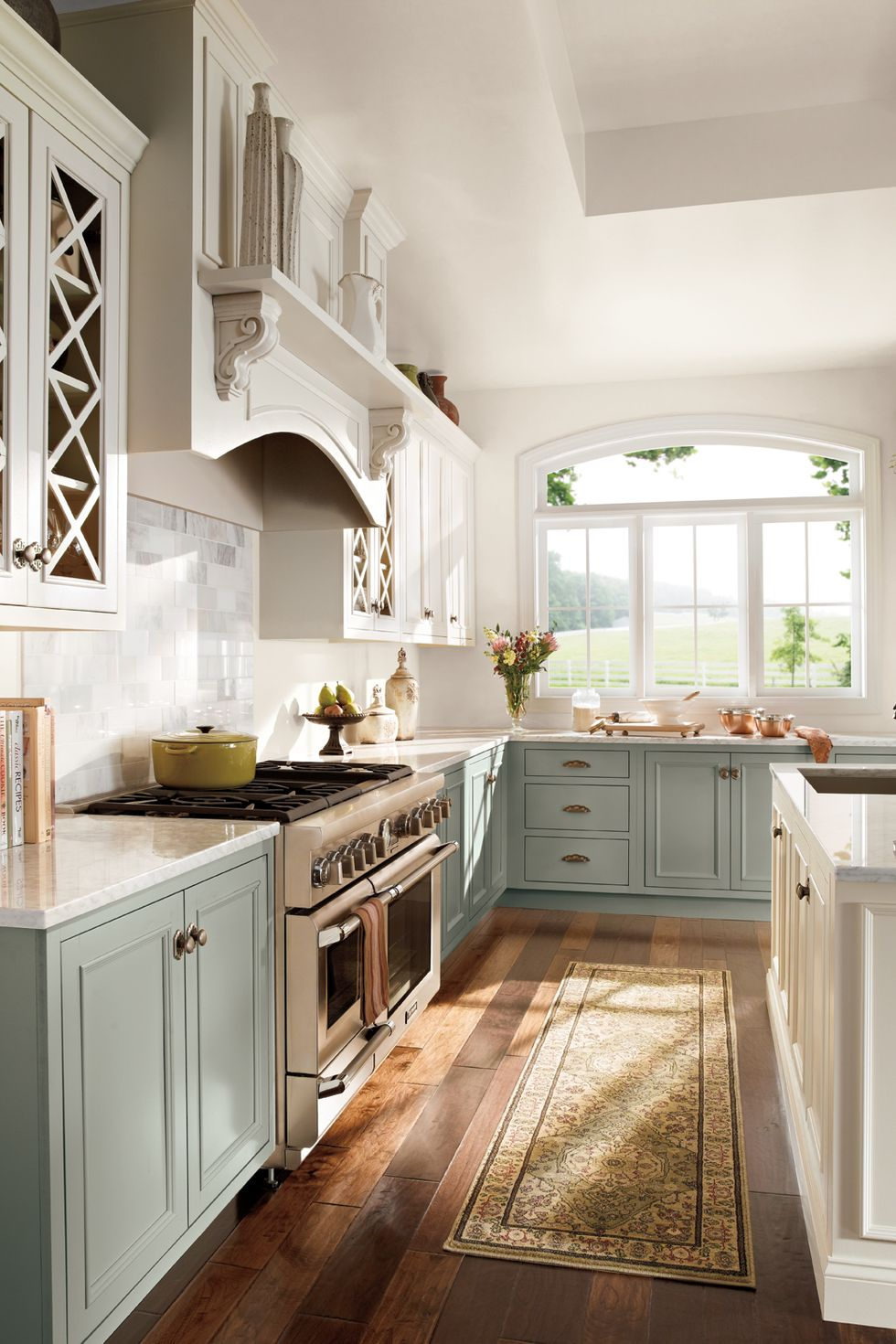 Image Source: pinterest.com
Robin's egg blue is a surprisingly neutral color that goes with many other colors but looks fabulous with beige. Robin's egg blue is a light, airy color that pairs perfectly with creamy beige tones for an ocean-inspired space. The beige walls will be a neutral backdrop to the bright robin's egg blue pops.
18. Olive Green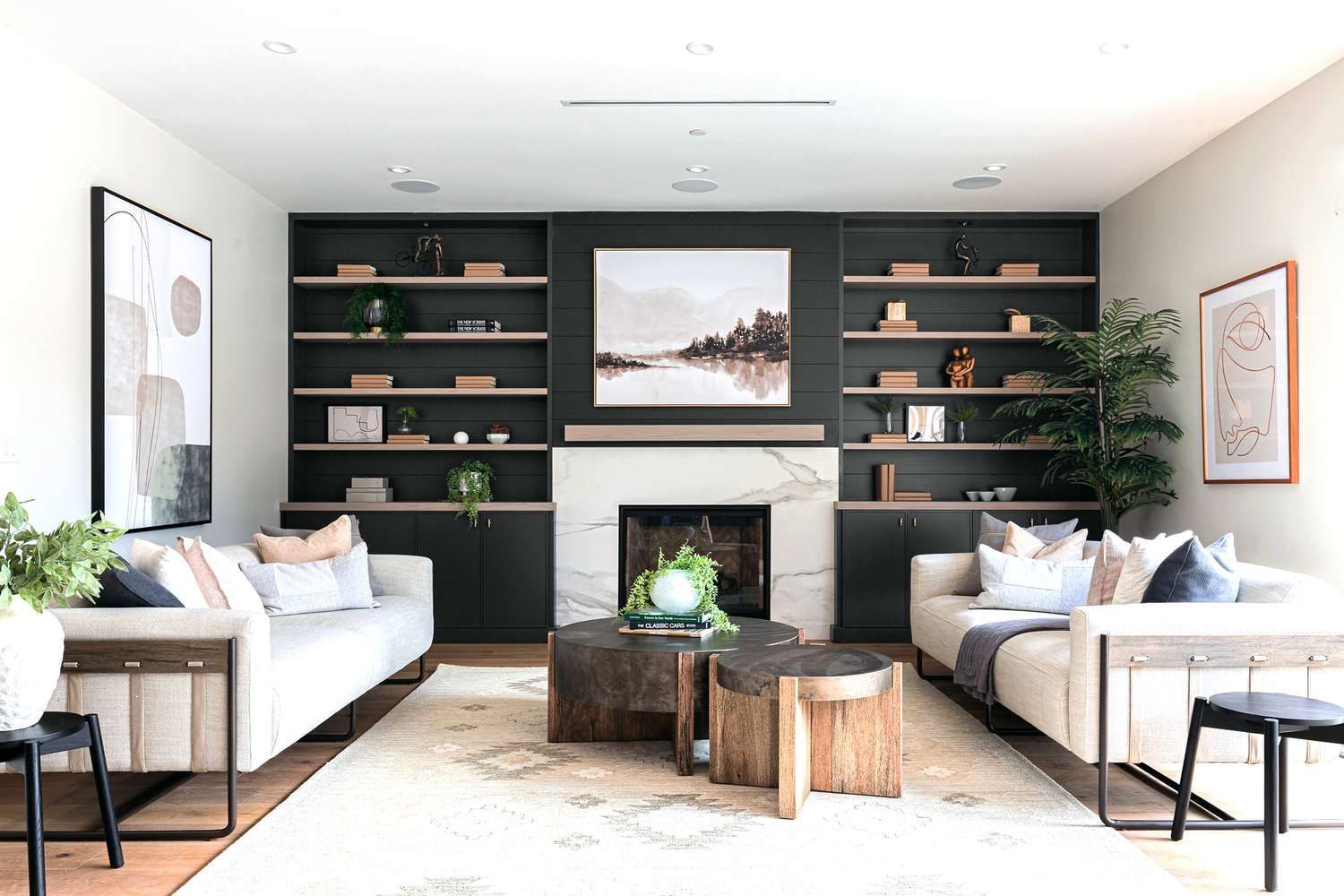 Image Source: thespruce.com
Olive green and beige are two colors often seen as opposites but can perfectly complement each other. Their warm tones accentuate the earthiness in each other, translating into beautiful designs of all kinds. Adding some soft yet vibrant shade of olive green to your light beige wall will add depth and interest to your space without being too overpowering.
19. Red
When considering paint colors to pair with beige walls, red may not be your preferred choice. But it is one of the most inviting color combinations that work great for a bedroom, living room, or dining room. So what makes these two colors work great together?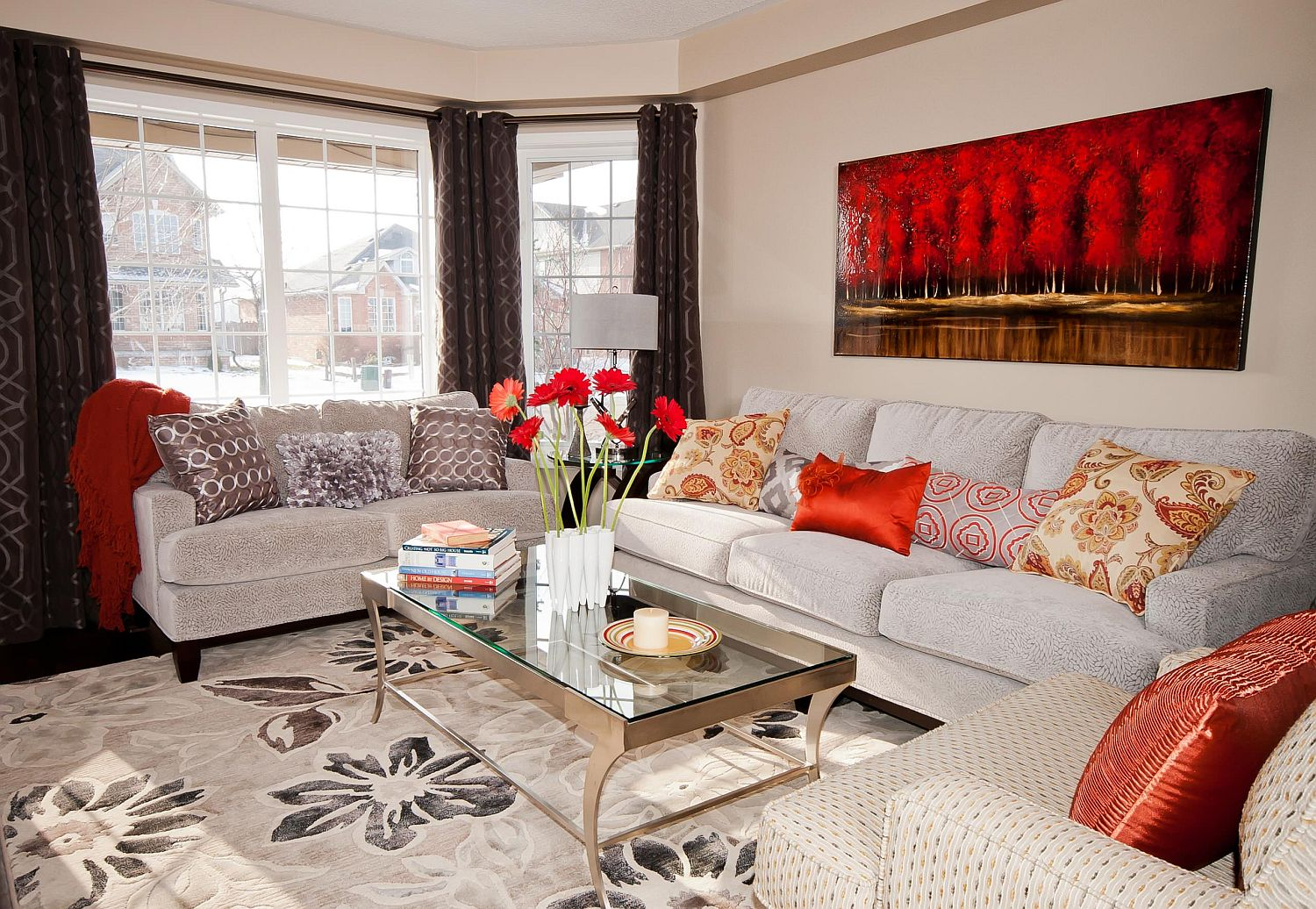 Image Source: decoist.com
One reason is that beige and red are both warm colors. Beige is a calming color, while red is a vibrant color. As a result, they create a cozy and inviting atmosphere at your pace when used together. Another reason why this color palette works so well together is that they are both neutral colors. Meaning they will not clash with any other colors in your room.
Tip: Pair warm beige walls with coordinating red artwork and rich red curtains for an unexpected but exquisite design.
20. Turquoise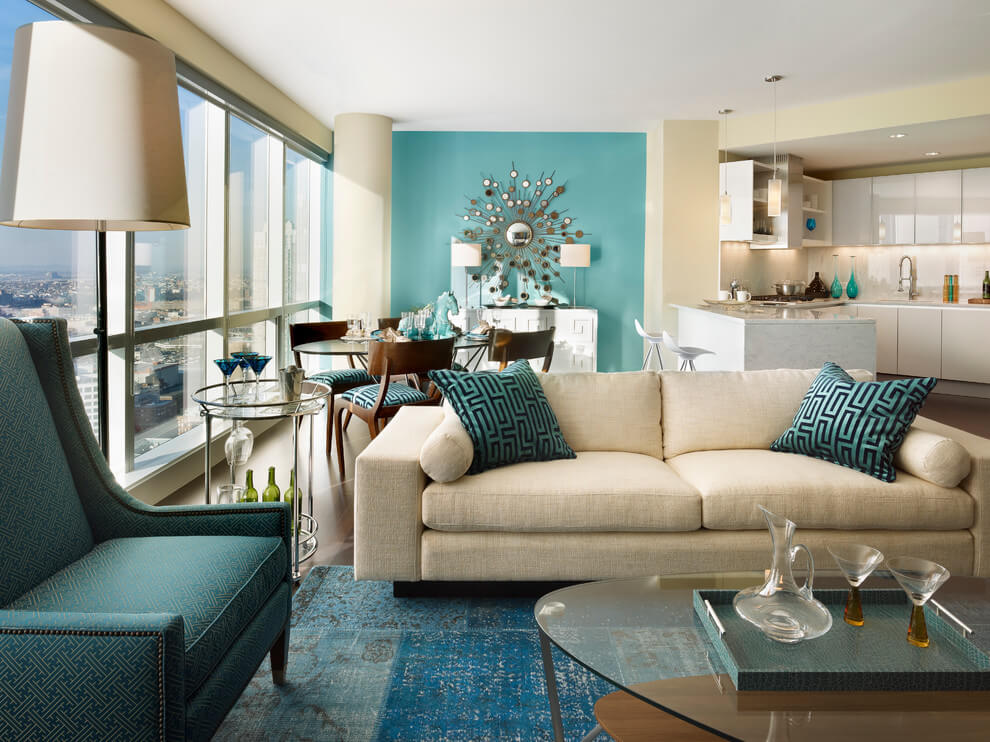 Image Source: foodfarmfamily.com
Beige and turquoise colors are complementary and can be used together in home décor. Beige is a warm color used to create a natural look, and turquoise is a cool color often associated with the ocean. You can pair beige walls with a turquoise chair, couch, or wall art.
21. Emerald Green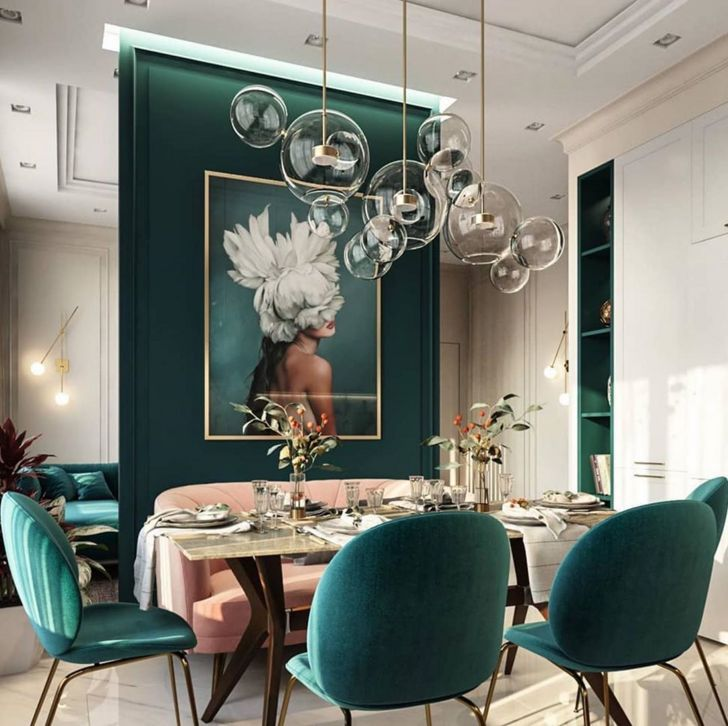 Image Source: pinterest.com
Another color that can match beige walls is emerald green. The common problem with beige is that it often lacks freshness, but this can be easily solved by incorporating green shades into your palette. Emerald green looks bolder and has a cooler ambiance compared to other shades of green. So if you want to create a sophisticated and elegant look, neutralize the warm tone of beige using emerald green for a well-balanced visual appearance.
22. Burgundy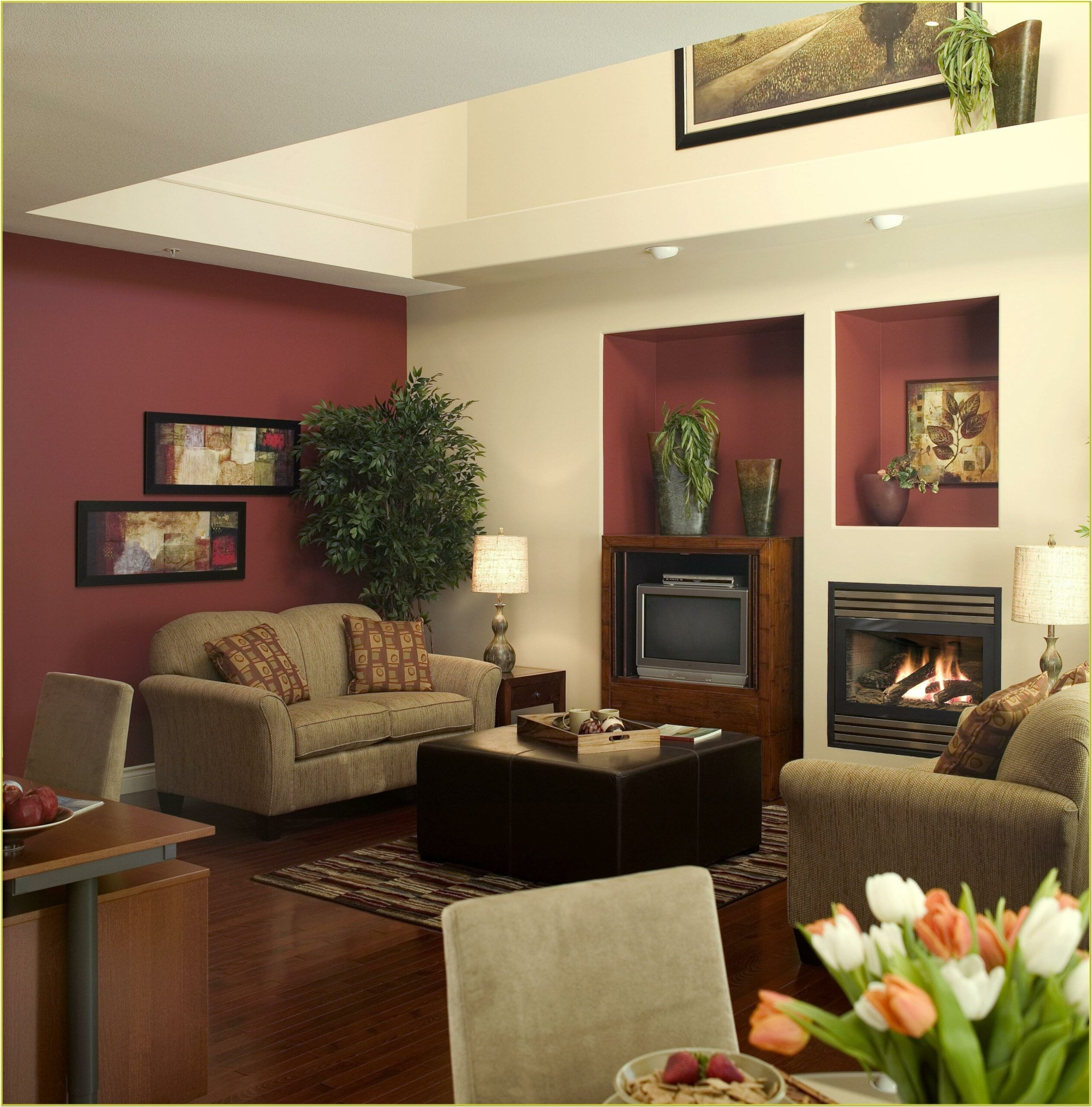 Image Source: pinterest.com
Burgundy is a deep rich color that adds a touch of elegance to any room, including a beige room. Beige is light and neutral, making it perfect for the background color. When used together, beige and burgundy create a calm, inviting atmosphere that is perfect for your home.
23. Gold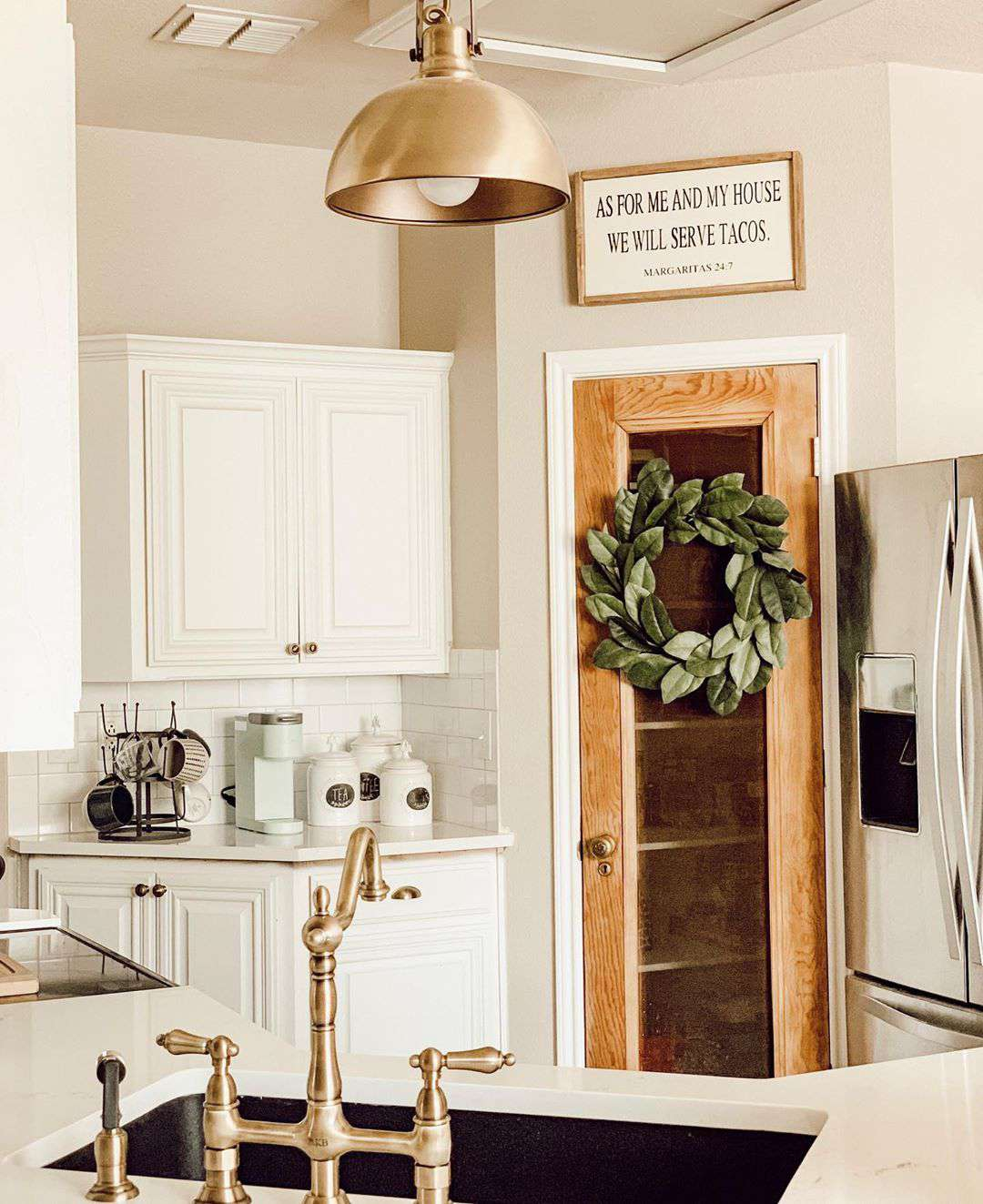 Image Source: thespruce.com
Gold accent is a great way to make your décor pop against a beige background. While beige tempers gold, gold adds a bit of life to beige. As a result, they boost each other's appearance. So you can incorporate gold's inherent flashiness in a beige living room to create a calm and relaxing atmosphere.
24. Yellow
 Yellow and beige colors are a perfect match. They both have a warm and welcoming feeling, and you can use them in many different ways throughout your home.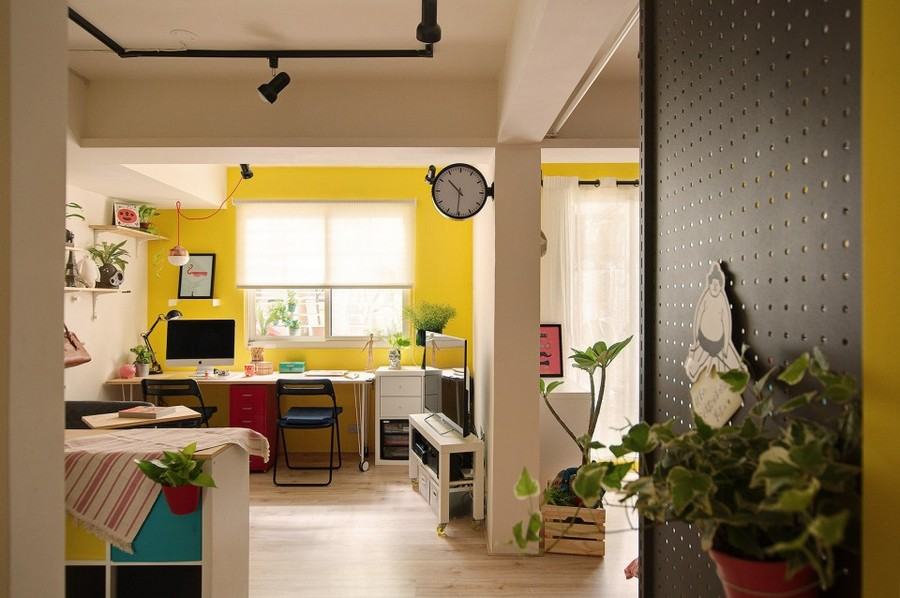 Image Source: homeklondike.co
One of the best places to use yellow color is in the beige living room. You can use the beige paint color on the walls and add some yellow pops with accessories or furniture. This creates an attractive and interesting space for you and your guests to relax.
Another great place to try this combination is in the kitchen. Paint the walls beige, then use yellow as an accent color against the beige backdrop.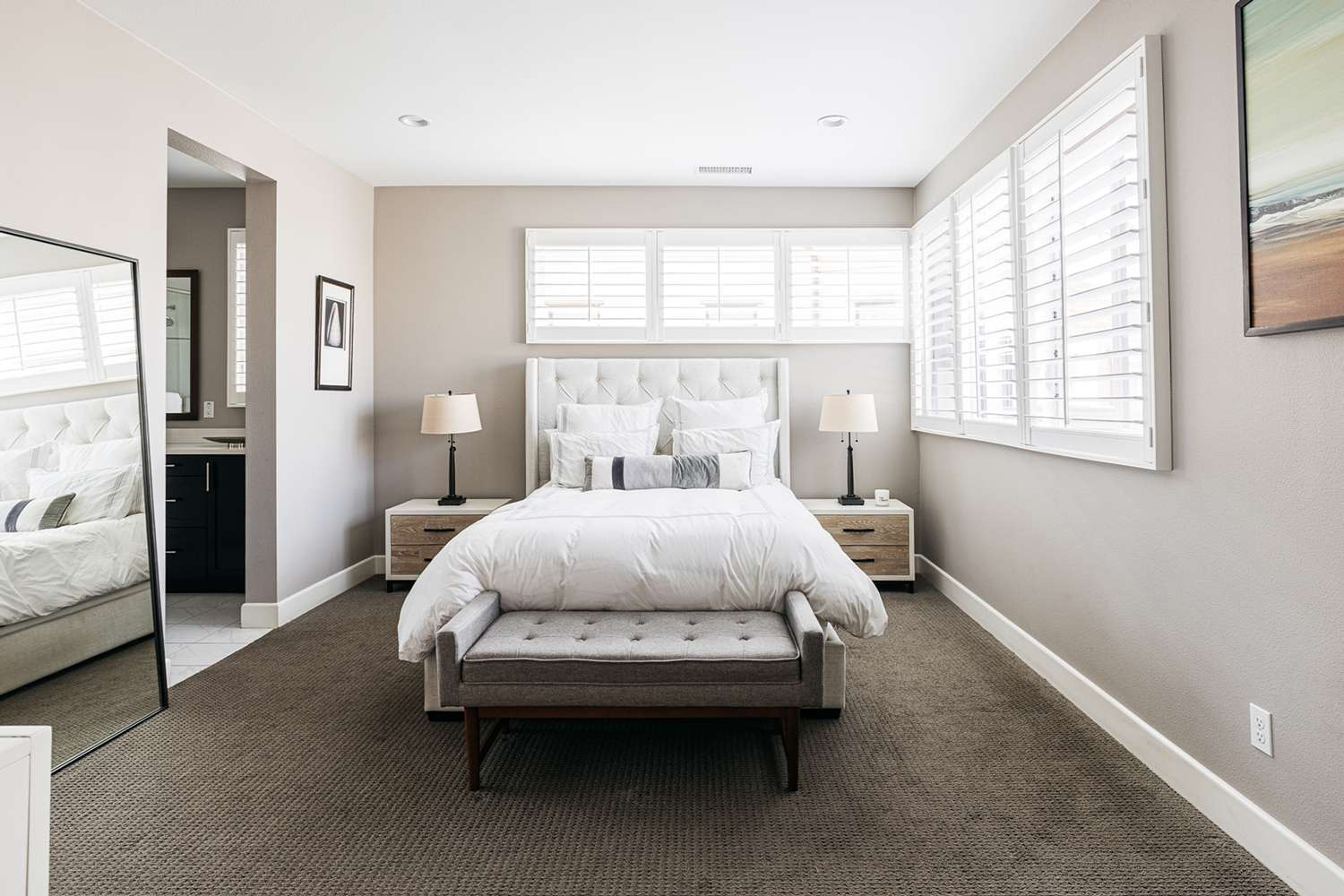 Image Source: thespruce.com
i) Type of Beige
There are different shades of beige, including light and dark shades. Therefore, it is important to choose a paint color that complements the type of beige you have chosen.
ii) Type of Room
Another factor to consider is the space you are working with. Some colors work well in particular rooms and not so well in others. For example, light pink is perfect for bedrooms but not the kitchen.
iii) Mood
Before brainstorming paint colors that will work well with your beige walls, you should consider the mood you're trying to create. It could be a relaxing, calming, or more energetic effect.
Frequently Asked Questions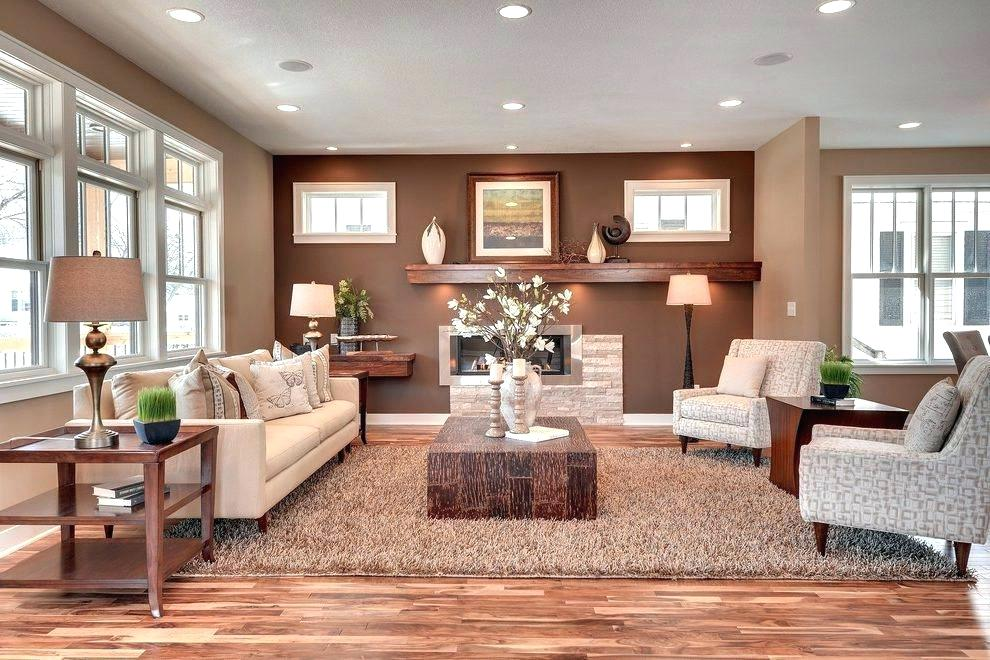 Image Source: itl.cat
1. What is the Best Color Combination for Beige Walls?
The best color combination for beige walls varies depending on personal preferences and the overall look and mood you are trying to achieve. But, some popular color combinations for beige include brown and cream, black and white, or green and gold. Most importantly, experiment with various combinations to see what looks more appealing to you.
2. How Do I Add Color to a Beige Wall?
When choosing colors for beige wall ideas, your first port of call should be the color wheel. From soothing tonal combinations to bold, dramatic palettes, using the color wheel to choose an accent or paint color for a beige wall is a fail-safe way to guarantee decorating success for your space. 
Final Thoughts
Whether you are looking for a bright and bold color or something more subtle, beige is an adaptable color that can go with a variety of colors. In addition, beige often has yellow undertones, so you can create a feeling of warmth and make your room feel more expansive by pairing your beige walls with blues, greys, and chocolates.
Other colors that you can pair with beige walls to create a sophisticated atmosphere include greens, soft yellows, pinks, oranges, purples, and neutral shades like black and white.
Featured Image Source: apartmenttherapy.com