Are you thinking about starting an architecture firm?
When starting a firm, there are many things to consider, such as how to build a portfolio or whether insurance is necessary. Before starting your own architecture firm, you require a strategic business plan that will guide business development and growth.
While starting your own architecture business from scratch is not easy, you have to gain experience and form a network before branching out on your own. Our guide will show you how to start your own architectural firm to form a profitable business.
How to Start an Architecture Firm
1) Start With A Business Plan
Before you can start drawing up blueprints and creating stunning visualizations of your client's dream homes, you need to take care of the details involved in starting your own architecture company. Therefore, a company name, and how you plan to raise capital and cover expenses, among other ongoing expenses are key aspects of opening your own firm.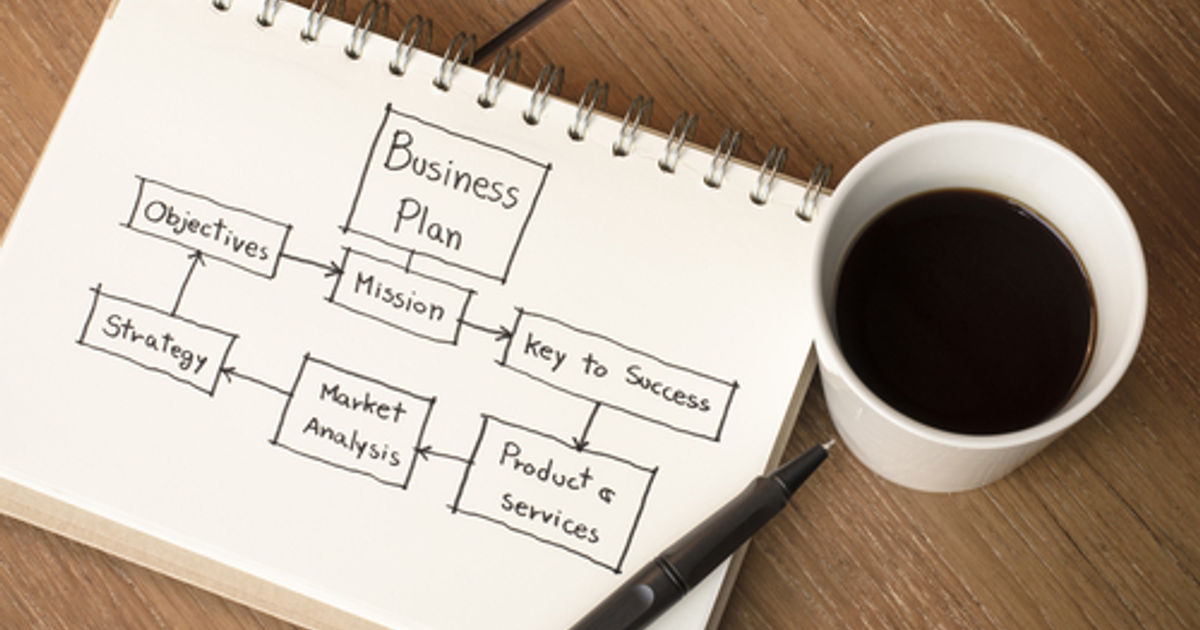 Image Source: thebusinessplanshop.com
One of the most important things you need to do is create a comprehensive business plan. This document outlines your firm's goals, strategies, and financial projections. Additionally, it will also force you to think carefully about the potential risks and challenges you may face. Furthermore, it gives meaning to your business structure as a new firm.
Getting your own practice off the ground without a business plan will be very difficult. So before you do anything else, create a detailed business plan. It may seem like a lot of work upfront, but it is a crucial part of business development that will pay off in the long run. Keep in mind that as a business entity, you will also have to register with the National Architectural Accrediting Board.
2) Gain Insurance Tailored To Your Business Needs
Any business comes with a certain level of risk, and architectural practice is no different. So when starting, you need a certain level of protection for your line of business needs. Before making any major steps, it is good practice to keep your architect license renewed.
Image Source: smallbusinesstrends.com
Business insurance will protect your firm in case of an accident or lawsuit. For example, professional liability insurance can cover you if one of your clients sues you for negligence. In addition, if one of your projects is damaged or destroyed, property insurance can help cover repairs or replacement costs.
And if an accident happens to one of your employees while on the job, insurance can help to pay for their medical bills and lost wages. By getting the right level of coverage, you can help to protect your own business from financial ruin in the event of an unexpected setback.
3) Get Your LLC For Your Architecture Business
Most people thinking about starting their architecture firm don't realize they need to set up a Limited Liability Company (LLC). Most architecture firms are LLCs because they provide important benefits, including personal asset protection and tax advantages, not to mention accounting and tax filing are easier. For example, without an LLC, your assets, such as your home or savings, could be at risk if your firm is sued.
Image Source: forbesadvisor.com
And, if your firm is not an LLC, you may miss out on valuable tax breaks. So, if you're serious about starting your architecture firm, set it up as an LLC. It's the best way to protect yourself and your business. You don't need to know everything about business law and how a legal entity functions. However, you should outsource the technical parts to a lawyer.
4) Take The Time To Create High-Quality Portfolio Pieces
Any new business requires a strong portfolio that will attract the target market, and help you stand out from the competition. But how can you create portfolio pieces that are both high-quality and reflect your unique vision?
Image Source: roberthalf.com
One way to get started is to look for inspiration in the work of other famous architects you admire. Then, once you've found some designers whose work speaks to you, take some time to study their portfolios in detail. What makes their work so successful? What can you learn from their approach?
Another great way to generate ideas is to sketch out your designs. Don't worry about making them perfect – just let your imagination run wild. Once you have a few rough sketches, you can start refining them and turning them into polished pieces.
Finally, don't forget that your portfolio should reflect a small business's style and taste. As you create pieces, think about what makes you unique as an architect. What will clients love about your work? By highlighting your strengths, you'll be sure to create a high-quality and unique portfolio.
5) Create A Website To Home Your Portfolio
One of the best ways to get new clients is to have a website to showcase your powerful architecture portfolio. Even the most common business structures have a website for their architecture firm. It allows prospective clients to see your work, learn about your process, and get a sense of your style and approach.
Image Source: fromdreamstolifestyle.com
It also lets you showcase your work in the most professional light possible. A website is an essential tool for any business, but it's vital for architects who want to stand out in a competitive industry. So when starting an architecture firm, building a website should be one of your top priorities.
6) Market Yourself Across Social Media
The quickest way for entrepreneurial architects to gain clients with a new architecture firm is to market across social media. In today's world, your marketing strategy should include social media since potential clients are increasingly likely to find you through sites like Facebook, Twitter, and Instagram.
Image Source: c180agency.com
And if they like what they see across your social media accounts, they'll be more likely to reach out to you for business. But marketing yourself on social media isn't just about sharing your work with the world. It's also about engaging with clients and building relationships.
Regularly commenting on other people's posts and sharing interesting articles can make you more visible, create a rapport with potential clients and streamline processes. So if you're not already active on social media, now is the time to start. It could be the key to growing your architecture firm.
7) Open a Business Bank Account and Credit Card
As a business owner, business cash flow requires the use of specific business banking and credit accounts, which plays directly into protecting personal assets. You also have to separate personal life assets and business assets.
Image Source: freshbooks.com
Keep in mind that your assets, including your home, car, and other valuables, are at risk when your personal and business accounts are combined. Additionally, if your business is sued, you could lose everything, not just the company's assets.
Opening a business bank account and credit card also helps you to pay your taxes, and avoid different risks that put you in a precarious position with the Internal Revenue Service.
8) Carefully Select Your Premises and Equipment
Finding a space that reflects your aesthetic and design philosophies is important when selecting your office location. Remember that this should be done in the early stages of the business. For example, if you're a modernist, design a professional office to represent that; if you're a green architect, make your workplace environmentally friendly.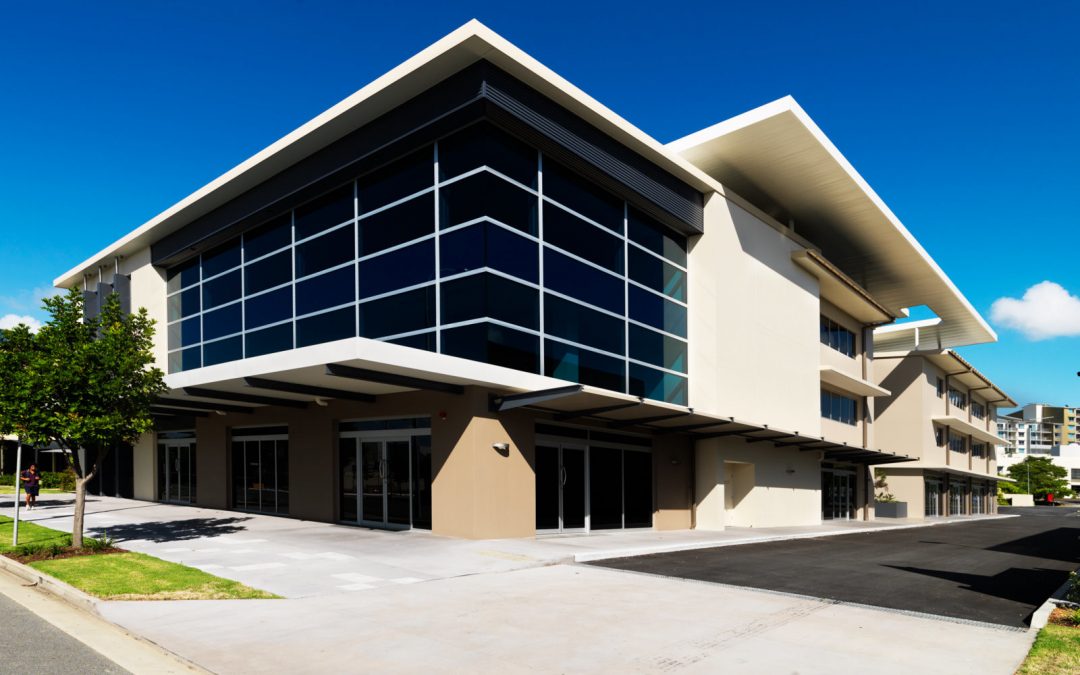 Image Source: fortunaadvisorygroup.com
Additionally, a potential client can rapidly see what you can do and how creative you are in an architect's office because of the nature of the profession.
Of course, there are a few things you need to consider on a more practical level.
How much room do you need?
Will working from home allow you to reduce office expenses? If so, is there room in your house for a studio?
Will you rent or buy if you decide to take new projects elsewhere?
You must also take into account elements like appropriate lighting, accessibility for clients, and closeness to amenities.
Furthermore, when you initially start, think about leasing part of your equipment because investing in tools might hurt your budget. You might find it easier to manage the monthly membership charge than the upfront cost of software like CAD modeling or a 3D printer, which has a high price tag. You could also outsource some services or larger projects to other architecture companies.
9) Manage Your Time
As a licensed architect, when opening your architectural firm, you will find yourself working at all hours of the day as your business begins to attract more clients. Your growth potential requires you to put in more hours. For example, instead of beginning at 8 AM and ending at 5 PM, your workday now consists of meetings all day long, with time for drafting in the evening.
Image Source: timedoctor.com
Additionally, you will notice that personal time with your family and friends will start to shorten. However, if you learn to manage your time effectively, this won't be a problem. You can take on as much work as you like and offer your professional services comfortably.
Therefore, start keeping track of how long it takes you to do specific projects so that you don't find yourself running late or missing deadlines.
10) Volunteer Your Services
As a new architecture business, you will benefit from visiting the town hall and letting the officials know that you are a local sole proprietorship that is concerned about the community's future. Additionally, you can let them know that you are willing to work pro bono, or "for the public benefit" and without payment.
Image Source: personalbrandingblog.com
Furthermore, you should also voice that you are interested in joining advisory groups like the ones that assess plans for new construction or architectural design. Additionally, you can visit the library, the school district, local events, and any other organizations that could require your help.
Through these efforts, you might get your first client and future projects that you will need to list on your website. This will also help you to develop your profile in the community by volunteering to provide architectural services.
Frequently Asked Questions About How to Start an Architecture Firm
1) What do I need to start an architecture firm?
Starting an architectural firm is not easy. However, here are a few things to get you started:
Chisel out your niche
Check you have all the necessary qualifications and paperwork.
Lay the foundations with a business plan.
Select your premises and equipment.
Design your brand
Launch your website.
Build your portfolio.
Develop a marketing strategy.
2) How profitable are architecture firms?
Architectural firms can make good profits and provide stockholders with very good returns on their investments. The average profit margin for architect practices is around 22%.
3) Can a non-architect start an architecture firm?
Different countries and states have different rules. However, in the USA, 51% of practice must be owned by licensed architects. No non-architect can hold a majority stake in practice or start an architecture firm.
4) How much does it cost to start an architectural firm?
The cost varies. However, you can start working from home with $5000. Renting an office costs between $300-$1500.
Final Thoughts on How To Start An Architecture Firm
So there you have it, a complete guide on how to start your architecture firm from scratch. But, of course, this is just the beginning, and there is always more to learn as you go along.
The most important thing is to get started and be willing to put in the hard work required to make your dream a reality. With these steps, you should be well on your way to starting a successful architecture firm of your very own.