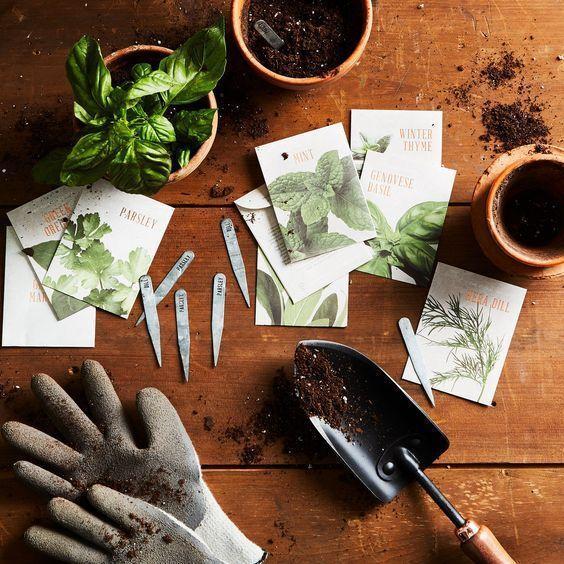 Best Vegetable Seeds Online For Gardeners
Growing your vegetables from seeds is an excellent activity to keep you and your kids occupied while at home. At first thought, the place you buy your vegetable seeds might not seem like a big deal, but in reality, it matters. Buying quality seeds makes a difference in how well your plants grow. To help you get the best seeds, we share the best vegetable seeds online for all your gardening needs.
3 Best Vegetable Seeds Online
1. Augason Farms 5-14000 Vegetable Garden Seeds
Sale
Augason Farms 5-14000 Vegetable Garden Seeds are ideal for any gardener looking to get a kit tha comes with seed mixes. This kit comes with 13 different vegetable varieties specially picked for their storage capability. Again the, Augason Farms provides storage for seeds that are non-hybrid and non-GMO.
image credit: Augason Farms Store
The Augason Farms emergency Vegetable garden seeds will provide high rate flavor, high yields and proven adaptable to most regions. If the seeds are taken care of and stored correctly, the seeds can remain in the container for several years and still produce quality vegetables.
Additionally, the Augason Farms 5-14000 Vegetable Garden Seeds are crafted with a focus on nutrition and taste. Plus, all the products from the company are manufactured to high standards.
What Customers Liked
What Customers Did Not Like
2. Burpee Best Collection Mix of Hot Pepper & Sweet Varieties
Burpee Best Collection | 10 Packets of Non-GMO Fresh...
DELICIOUS PEPPER VARIETIES: Grow a colorful and tasty mix of...
PICK YOUR FLAVOR: The Best 10 collection includes a gourmet...
SOWING MADE SIMPLE: Get a successful start on your pepper garden...
NON-GMO SEED: Burpee offers the highest quality, non-GMO seeds...
100% GUARANTEED: Burpee is committed to the success of all...
If you want a great pepper variety pack, the Burpee Best Collection Mix of Hot Pepper & Sweet Varieties is ideal. The amazing part is that this kit allows you to grow colorful and tasty pepper mixes. Again they come in bell peppers, cayenne, sweet, jalapenos, and hot pepper varieties that most farmers look for.
The Burpee Best Collection Mix of pepper guarantees a thriving start on your pepper garden if you follow the planting instructions that come with the kit. The pepper should plant the seeds indoors for up to 10 weeks before transplanting the new plants to your outdoor garden. And it would be best to transplant the new plants when the weather is warm.
Amazingly, this Burpee Best Collection Mix of pepper provides non-GMO seeds of the highest quality. In addition to that, the germination rate of the seeds is 35% which is even higher than the industry standards.
What Customers Liked
What Customers Did Not Like
3. Deluxe Sprouting Starter Kit w/ 12 Lbs Organic Seed
Deluxe Sprouting Starter Kit w/ 12 Lbs Organic Seed -...
Everything Needed To Learn & Start Sprouting Key Product Features
12 Types of Certified Organic By OTCO Seed: One pound of Each:...
Sprout Garden Stackable Sprouting System Key Product Features
High Germination Rate - Microbial Tested - Non-GMO Key Product...
Some seed substitutions may apply. This collection may have up to...
Deluxe Sprouting Starter Kit is ideal for all gardeners or farmers looking for vegetable seeds to plant the most organic plants. The fantastic part is that the kit comes with a comprehensive guide on everything you need to know or learn when gardening the seeds.
Deluxe Sprouting Starter Kit 12 Lbs Organic Seed will provide you with 12 different types of certified organic seeds: Bean Salad Mix, Lentil Fest, Radish, Green Peas, Clover Green Lentils, 3 Part Salad Mix, Alfalfa, Mung Beans, Cabbage, and Protein Powerhouse. The best bit is that most seeds are used as garden seeds, soups and cooking.
These Organic Seeds have a high germination rate, and all the seeds are microbial tested to guarantee quality. Additionally, the seeds are non-GMO, and they make more than 100 pounds of sprouts.
What Customers Liked
What Customers Did Not Like
Other Places to Buy Vegetable Seeds Online
Baker Creek heirloom seeds is an amazing online store that delivers great vegetable seeds. This online store provides its buyers with a wide variety of vegetable seeds. It even incorporated a "new items" class that offers you the latest additions to its website, giving gardening enthusiasts new ideas on what to plant next.
This company behind Rare Seeds and heirloom varieties offers free shipping for orders placed in northern America, including Canada and Mexico. The Baker Creek heirloom seeds company also takes two and three business days to ship your order, delivered by DHL, U.S. Postal Service, or FedEx.
Johnny's selected seeds is another online shop that has been in the gardening business for almost 50 years now. The company is dedicated to helping gardeners produce fruitful vegetables and have the best growing experience. Johnny's seeds company is mainly focused on offering quality seeds and providing customers with an online resource where they can learn about the product they want to buy before even buying them.
For large-scale growers, Johnny's Selected Seeds is a superb option that can provide both agricultural seed and garden seed varieties. The great bit is that they will also provide the necessary tools and equipment for your gardening needs. They also offer free shipping, which strictly depends on the value of your order.
Seed Savers Exchange is another ideal online seed store specializing in protecting and preserving endangered plant varieties. Mainly it is meant for gardeners who want to help preserve heirloom varieties. Seed Savers Exchange offers over 500 flower seeds and vegetable options, from non-GMO to heirloom vegetable seeds.
Seed Savers Exchange is a company that identifies itself as a platform that helps gardeners worldwide experience a seed exchange with customers interested in doing so. The best bit about Seed Savers Exchange is that it will walk you through the whole gardening process, from planting to picking.
Park seed is a company that has celebrated 15o years in the gardening industry. This company was founded by George W. Park back, a 15-year-old boy selling seeds from his own garden. Today, Park Seed Company is one of the leading online seed sellers that offer high-quality seeds.
The park seed online retailers provide a flat shipping rate based on the quantity and value of the product you purchase. The company also offers specialized kits for indoor growing and shade-tolerant plants. The best bit is that buying seeds labeled garden-fresh express from their site will be sent through expedited shipping without additional costs.
Burpee seeds is a company that has been in the gardening industry for decades and is well known for supplying seeds, gardening tools and accessories. The company offers a wide variety of seeds, and you can find any seed you think of in their online store. The amazing bit is that they even offer Burpee exclusive seeds that only their customers have access to.
Again you will not only find vegetable seeds from this site; you could also purchase fruit, herb seeds, perennials and flower seeds. Burpee seeds company is not only a store since it will provide valuable information to their client on how to plant different seeds.
If you are looking for a place to buy seeds online, then Botanical Interests is one of the best places. This is a great choice if you want to get the best non-GMO Seeds. The company is mainly focused on organic gardening and is thereby one of the first companies to sign the safe seed pledge. This means that the company of the botanical interest can not buy, sell or trade any genetically modified seeds or plants.
Most of the vegetable garden seeds, herbs, flowers and fruits offered by this company are heirloom seeds, and some are new or exclusive to the customers. Additionally, the seed packed that they off do not contain fillers. The seed packet will include recipes, gardening history, landscape ideas, organic pest control tips and even when is best to harvest your vegetables.
Another great seed provider is the Eden Brothers. Although this company is popularly known for flower seeds, it also offers quality vegetable seeds, herb seeds, organic seeds, wildflower seed mixes, heirloom seeds and perennials. The amazing bit is that all the seeds they offer are non-GMO and have the widest variety of seeds in the United States.
Additionally, you can shop by theme since they have a collection of container gardens, kids gardens, cottage gardens, fragrant gardens and pollinator gardens. Again, the Eden Brothers trade seeds ranging from absinthe to valerian. The only disadvantage about this company is that it does not offer any gifts, decor or gardening tools, making it a selling seeds company.
If you are looking to purchase from a company with a mission, then Seeds of chance is the ideal option for you. This company has given over $2 million to school programs via FoodCorps to help boost gardening knowledge in schools. Therefore, a purchase from this company will not only provide you with high-quality seeds but will also help support school gardening programs in the USA.
The great bit is that seeds are categorized into vegetables, herbs, and flowers, so purchasing the seeds from the site is easy. The varieties of seeds offered by this company are more than some retailers. However, you will still not find many options within each type of vegetable, herb, or flower seed.
Are you looking to take the overall aesthetic in your home and garden to another level? Then Terrain is a great option. The company sells seed kits, gifts, decor and great pieces of furniture to make your garden look more attractive. However, the most popular option that you will find on their site includes vegetable garden seeds, cut flower seeds, seed patches, seed paper and seeds to attract pollinators.
Terrain's seed products are well packaged, making them ideal gift ideas that you could give to your friends and family who enjoy gardening. The great packaging includes the prices of these products tend to be abit higher than other companies, but they are of high quality.
Tips For Online Seeds Shopping
Image credit: imagesvc.meredithcorp.io
It is understandable if you are doubtful about buying vegetable seeds online because it can sometimes be frustrating if you don't get high-quality seeds. Fortunately, we have gathered some tips to help you while purchasing quality products. Here are a few tips that will be useful when making these purchases:
1. Research
If you want to kick off your vegetable garden and there is a particular online seed store you are interested in, you will need to look or ask around for as much info about the place as possible. You could maybe go to the company's website and look at the customer reviews of the product you want to purchase.
It would also help to ask any questions to the customer care section of the company to remove any doubts that you may have. Another tip on the same is that if a company has been in the business for a longer period, it will likely provide quality products.
2. Start slow
When you are starting, it should be more about experimenting and finding out what seeds you can grow and what yopu can not. So it is more advisable that you start slow and pick a seed that is not soo complicated to plant and take care of.
It is also ideal that you don't purchase the vegetable seed in bulk for the first time. Again, it would be best to first pick seeds available in your local garden center or hardware store before picking from an online store that you know nothing about.
4. Shipment terms
If you purchase seeds online, you must check the shipping terms before ordering. In some cases, you might find that you are purchasing a single product, but you pay double for the shipment. In most cases, you will encounter that the shipment is free if you buy seeds online in bulk or at a lower price.
5. Check your climate
It would help if you learned as much about the vegetables you want to grow to save you the frustrations of purchasing seeds that you can't grow. You also need to understand your climate because some climates are not suitable for certain types of crops. Then, when you conduct comprehensive research on the vegetable seed you want to grow, you will see which will work best for your climate.
6. Heirloom vs. Hybrid Seeds
You must understand the difference between heirloom seeds and hybrid seeds before yopu buy seeds online. A hybrid seed comes from the first generation of deliberate cross plants of different varieties. Heirloom seeds are the ones that come from plants that have been handed down for multiple generations.
Hybrid seeds can be a wonderful option if you look for specific qualities like disease resistance, cold or heat tolerance, uniformity, large harvests, and consistency. If you want seeds that grow to be true and want to save on money, you can go for the Heirloom seeds.
7. Organic Seeds vs. Conventional Seeds
Again you will need to understand the difference between organic seeds and conventional Seeds. A certified organic seed should comply with U.S. Department of Agriculture guidelines for organic growing. On the other hand, conventional seeds are seeds that can be bought just about anywhere and are, in most cases, cheaper than organic options.
When it comes to planting, the convention seed is grown in a conventional system using synthetic fertilizers and harsh pesticides. On the other hand, the organic options are grown in an organic system with the main focus on the soil and plants' health and mainly use natural fertilizers and pest control.
Conclusion
When buying vegetable seeds online, it is essential to go for brands with enough industry background. Companies that are well known and have been in the business for a longer period are more likely to provide you with various quality products. Again it is more likely that they will be more transparent about which vegetable seeds will work for you and which will not. So, when looking to buy vegetable seeds online, you will need to be very keen on the company you buy from.
Image credit: s.yimg.com