Many people have difficulty differentiating between a sofa bed and a sleeper sofa. A sleeper sofa can fit two people at a time and has a lot of space since the mattress is designed to sleep on. On the other hand, sofa beds have cushions that serve dual functions of sitting and sleeping space.
So, what is a sleeper sofa? We have described it in depth to give you all the necessary information. So, without wasting time, join us as we dive into the definition, types, perks, and how to choose the ideal sleeper sofa.
What Is A Sleeper Sofa?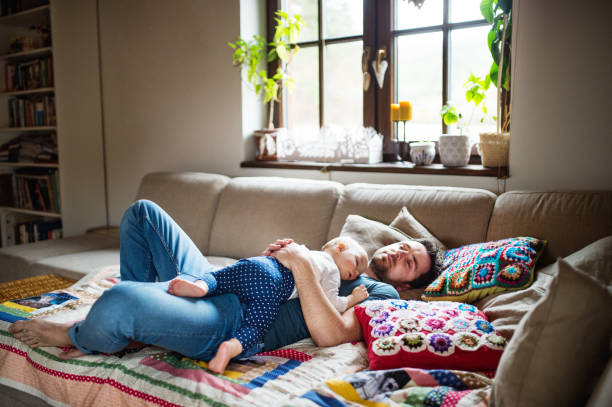 A sleeper sofa's cushions are designed for sleep and thus provide more restful use. Sleeper sofas resemble traditional couches but come with a fold-away mattress that you can convert into a bed when you want to sleep. Unfortunately, these sleeper sofas are bigger pieces, requiring extra space when you extend them.
Recently, new designs have advanced, converting them into loveseats and dual sofas with twin or queen-sized beds. In addition, you can use these sleeper sofas in small spaces since they give you better accessibility and versatility.
Types Of Sleeper Sofas
1. Pull-Out Couches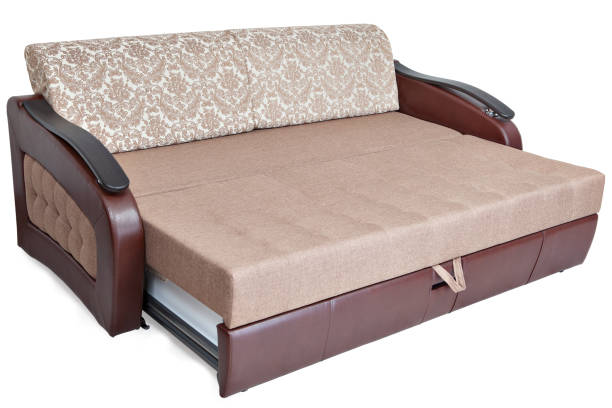 I bet you are familiar with pull-out couches since they are common in the market. These types of sleeper sofas have a real mattress. Let's say you want to open it up for sleeping; you need to remove the cushions, pull on a handle or bar, and then lift it out and unfold the bed.
Some models come with a lock button that you push to release the bed, while others use a powered mechanism to extend the mattress. You can get pull-out sleeper sofas in both large and small sizes, but they tend to take up extra space when you open them up.
2. Sofa Beds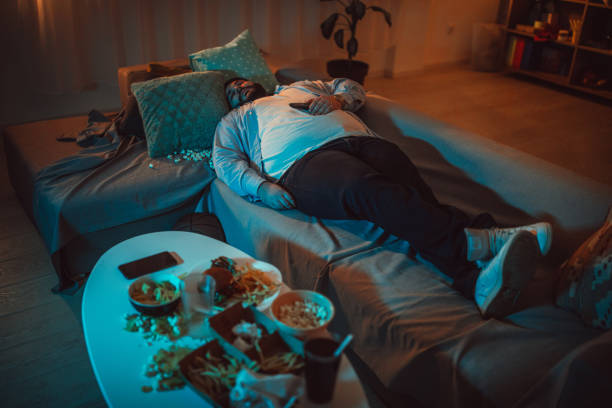 Sofa beds normally fold down into a bed. They are similar to futons since the mattresses you sit on are the same ones you sleep on. Another difference with a pull-out couch is that the sofa bed has no cushions you can move or place elsewhere.
3. Futons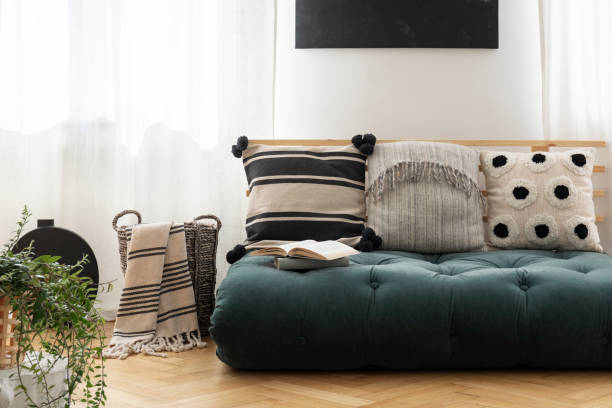 Futons fold out as flat spaces to sleep. They come in different sizes, such as queen and twin-size sleeper sofas. The sleeper sofa's frame can be metal, wood, or both. The futon mattresses are available in different sizes and thicknesses, so if you want to use yours for sleeping purposes, it is advisable to get a thicker mattress.
If you are interested in these types of sleeper sofas, you can purchase the best futons under $200 here
4. Sectional Sleeper Sofas
You can use a sectional sleeper sofa in large rooms since they are mostly the fold-out types or trundle bed style that pulls out. They are often equipped with queen-size or king-size mattresses. If you want a smaller or twin-size type of sleeping arrangement, interchange the sleeper portion at the chaise section of the sectional to save on space.
Advantages Of Having A Sleeper Sofa
1. Saves Space
Sleeper sofas are a great option when you need extra space for a smaller room.They fold easily to create more space during the day and sit upright for most hours. You will not need a bed as you can convert it into one at night.
2. Comfortable
The sleeper sofa's mattress is comfortable to sleep in as they make guests enjoy their stay without worrying about space. In addition, it can also open up as a bed for two people for a comfortable fit.
However, If you are looking for extra comfort, you can buy the best couch for back pain and right posture.
3. Lightweight
Transporting sleeper sofas from one apartment to another is easier since they are lightweight. Always go for inflatable mattresses to make them even lighter.
4. Aesthetics
Many sleeper sofas designs blend with other furniture in your home. You can also buy a sleeper recliner and include it as part of your living room set.
Factors To Consider Before Buying a Sleeper Sofa Bed
1. Your Room's Design
Before you decide if you will get a sleeper sofa, think about the design of your room and how you will plan out your furniture. For instance, if your room has a contemporary design, you can look for a sofa bed with neutral colors. On the other hand, for a room with a country theme, you can go for rustic furniture, quilted throw pillows, or create a log cabin feel.
2. The Weight of Your Furniture
Sleeper sofas come with a mattress that adds to their general weight. If you choose their mattresses, relocating or re-decorating your room will be difficult. You can try out inflatable mattresses if you want your sleeper sofa to be lightweight.
If you have a bigger house, you should place the sleeper sofa in your living room for convenience. Furthermore, you will use less energy if you want to relocate or redecorate. However, if you want to put it in your bedroom upstairs, you will have to use a lot of effort to haul it up.
3. Size
It is advisable to measure your room, doorway, or any passages before you purchase a sleeper sofa. If you have a small room go for the twin-size sleeper sofa to accommodate one person.
On the hand, if you have a big house, you can opt for the queen-size sleeper. This sofa bed is available in various sizes, types, and different sofa mattresses.
In addition, the queen-size sleeper can accommodate three people while sitting and two while sleeping.
4. Sleeper Sofa or Sofa Bed
Sleeper sofas are not the same as sofa beds. Most sofa beds resemble futons since they lie flat, forming a bed-like feature. They also do not have traditional mattresses. On the other hand, sleeper sofas have a buried mattress inside their frame that you can unfold or fold when you want to switch to either a bed or a seat.
5. How You Will Use the Sleeper Sofa
You should know how you will use your sleeper sofa to enable you to choose the best one. Most people buy sleepers sofas as an extra bed to host a friend or family member. You can also use a sleeper sofa to host an ill family member separately so that they don't spread the illness.
It is advisable to buy a heavy-duty mattress or one with inner springs or air beds if you will be using your sleeper bed for sleeping. Plus, when it comes to the end of its life, you can dispose of the sleeper sofa in various ways.