You're not alone if you've ever wondered about Blake Shelton's house. With many honors and a net worth of $100 million, it's no surprise that Blake Shelton can afford to live lavishly in numerous residences across multiple states. So, where does Blake Shelton live?
It all depends on the season. Blake has residences in Oklahoma, Los Angeles, and Nashville. While he has a soft spot for Oklahoma, it is more practical for him to be in Los Angeles when filming The Voice in a typical year. However, this year is different, and it appears that Blake and Gwen have been hiding out in Oklahoma during the pandemic.
Although Blake Shelton has succeeded as a major country music performer, he will always be a country guy. Are you interested in learning more about Blake Shelton's home? Everything you need is available right here!
Who is Blake Shelton?
Blake Tollison Shelton, commonly known as Blake Shelton, is an American country music singer and television personality born on June 18, 1976. As one of the names in country music, he frequently appears on TV as a coach on The Voice, and he was even named People Magazine's Sexiest Man Alive.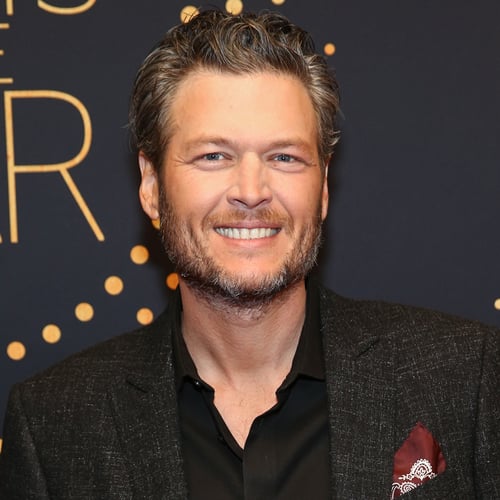 Image Source: popsugar.com
Shelton has won two American Music Awards, Country Music Association Awards, and nine CMT Awards since making his professional debut in 2001. He has also, in the past, been nominated for seven Grammys.
Where Does Blake Shelton Live?
Blake Shelton of country music and Stefani of No Doubt live in a freshly constructed house close to Tishomingo, Oklahoma. There's no doubt that Gwen Stefani and her husband will adore their new, enormous home in Oklahoma.
Although Blake Shelton spends some time in Nashville and Los Angeles, his primary residence is in Oklahoma.
1. Tishomingo, Oklahoma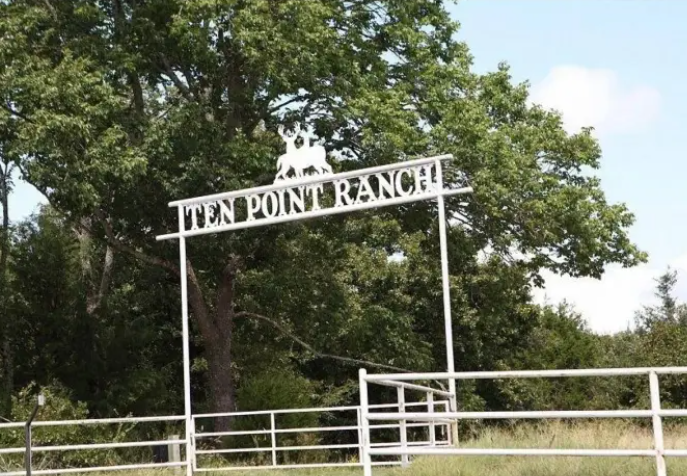 Image Source: velvetropes.com
Shelton bought a 1,382-acre property in his native Oklahoma, showing that he hasn't forgotten his roots. The 2,150 square foot main house on the property, near the small town of Tishomingo, is believed to have four bedrooms and two bathrooms.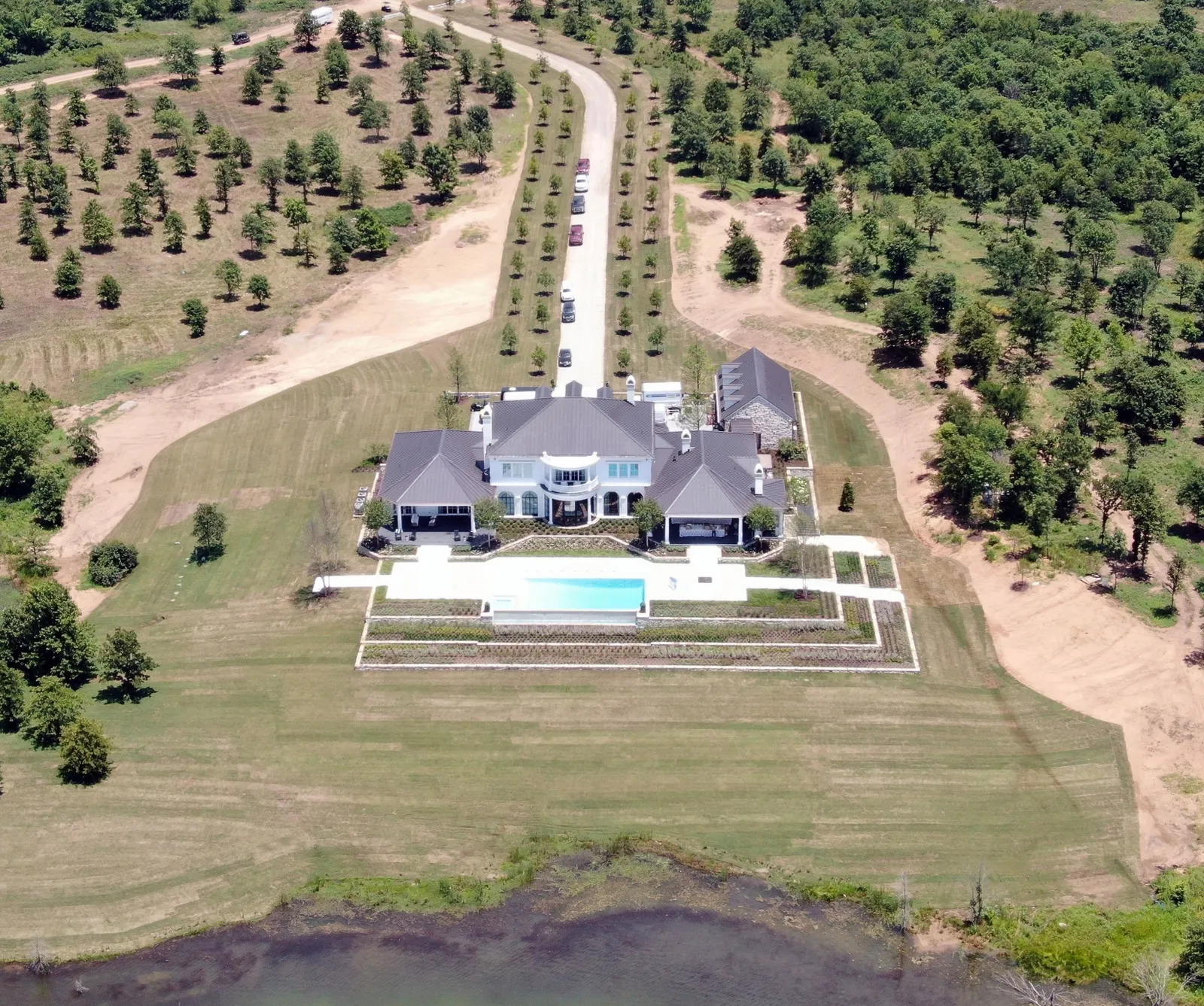 Image Source: velvetropes.com
Blake Shelton's ranch is dotted with bright red barns, offering countless opportunities for classic Southern activities like building campfires and quaffing cold brews.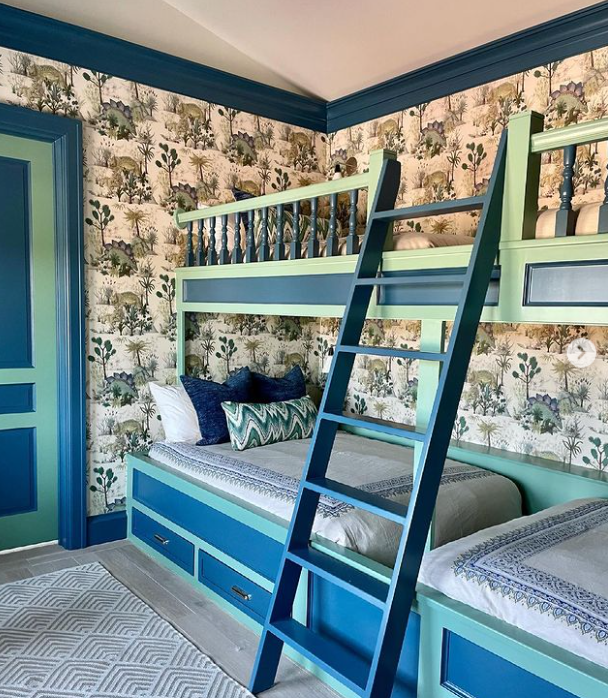 Image Source: velvetropes.com
Gwen Stefani and her kids enjoy playing basketball outside and riding ATVs for long distances.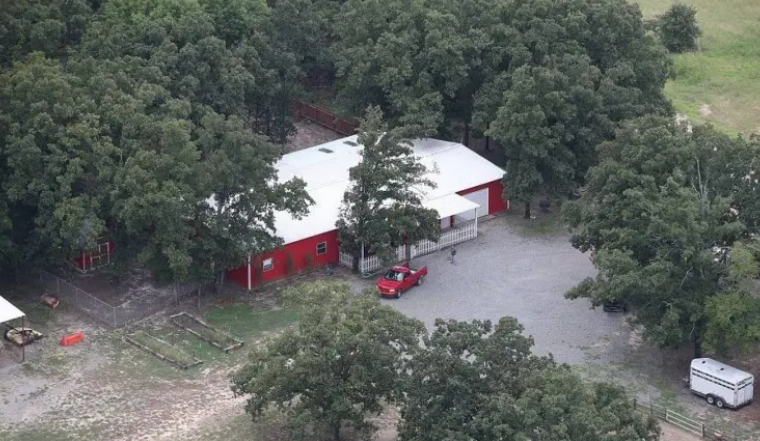 Image Source: velvetropes.com
Do you want to go duck shooting? How about some fun romping on a huge orange tractor? What about trout fishing in Blue River and Lake Texoma? Ten Point Ranch allows you to do all of that and more!
Image Source: velvetropes.com
Blake had the home listed for a staggering $4.7 million around 2017.
2. Lake Texoma
After dating for a while, Blake and Gwen decided to take their love to the next level by moving in together. The well-known couple chose Oklahoma as their new home, but Shelton decided to build Gwen, a private estate near Lake Texoma, rather than purchasing any old house off the market.
Image Source: velvetropes.com
In addition to being unique and built to meet Blake and Gwen's specific requirements, the Hawaiian-style home will stand out in the quiet town of barely 3,000 residents. This spectacular lakeside estate is located near Shelton's second Tishomingo property and is a pleasure to see, especially for those who live in Oklahoma.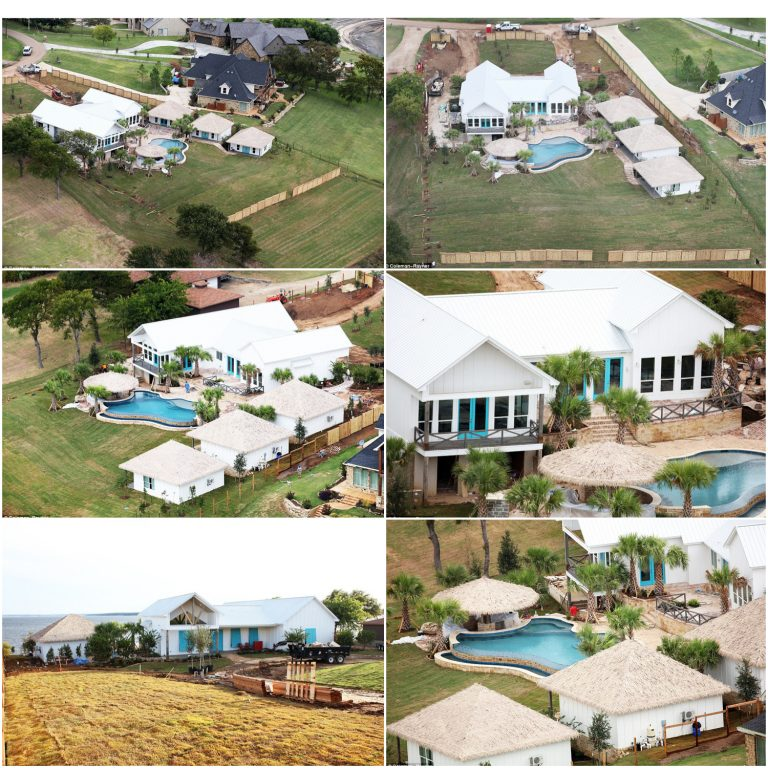 Image Source: velvetropes.com
Many palm trees were brought in and planted around the property to give it an island feel. The small backyard idea is amazing, featuring a huge pool and a swim-up tiki bar. Additionally, there are three guest rooms that are built like huts and have grass roofs.
A balcony in the main bedroom provides views of the lake and pool. Blake will go above and beyond to make Gwen feel at home in Oklahoma, even if that means transporting a small portion of California to the south!
3. Los Angeles
In addition to having large estates in Oklahoma, Blake and Gwen also recently acquired a home in the Los Angeles region. Blake Shelton and Gwen Stefani have found paradise in their new Los Angeles home.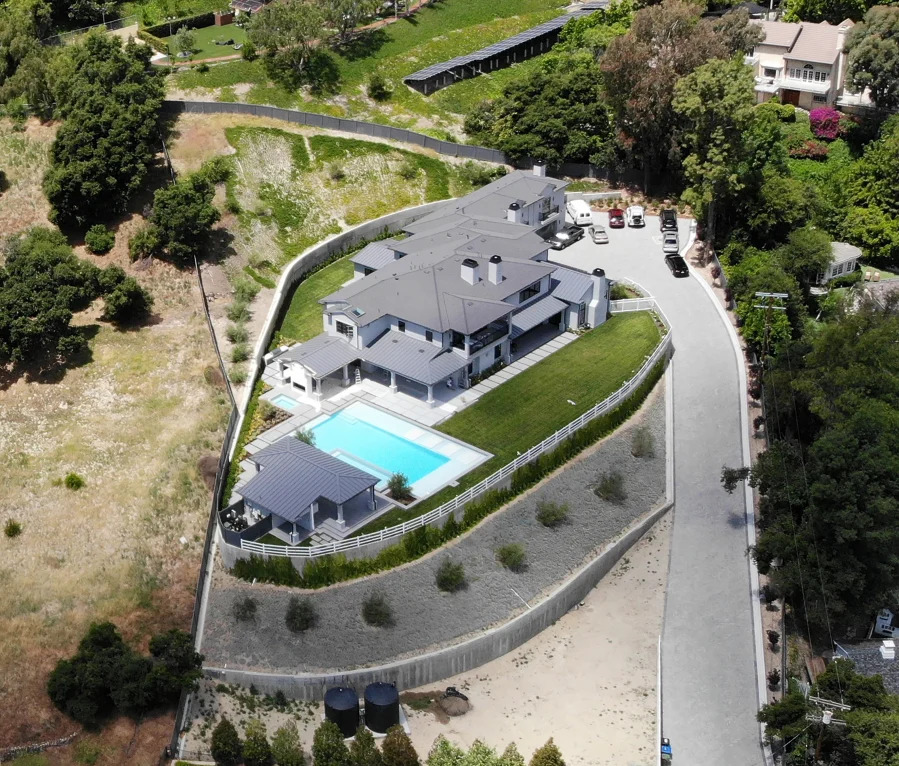 Image Source: mega.io
The famous and legendary country singers are more content than ever with their beautiful Encino mansion. According to Variety, the former lead singer of No Doubt and Blake paid $13.2 million in May for the 13,000-square-foot home in the San Fernando Valley of Los Angeles.
The 1.6-acre home of Gwen and the "God Gave Me You" singer is lavish because it is completely new and was constructed on order.
The mansion has three stories and several rooms, including bedrooms, baths, living rooms, a private theater, and more. The exquisite grounds feature a large backyard with a pool and spa, a small outdoor kitchen, a wet bar, a cabana, a tanning deck, and a four-car garage.
Despite the size of their home, Gwen and Blake's new residence is extremely warm and inviting. Gwen's wardrobe is everything every woman dreams of having. Blake also has a decent wardrobe.
In addition, Gwen's three sons, Kingston, Zuma, and Apollo, have a lot of space to run around and get messy on the wonderful property.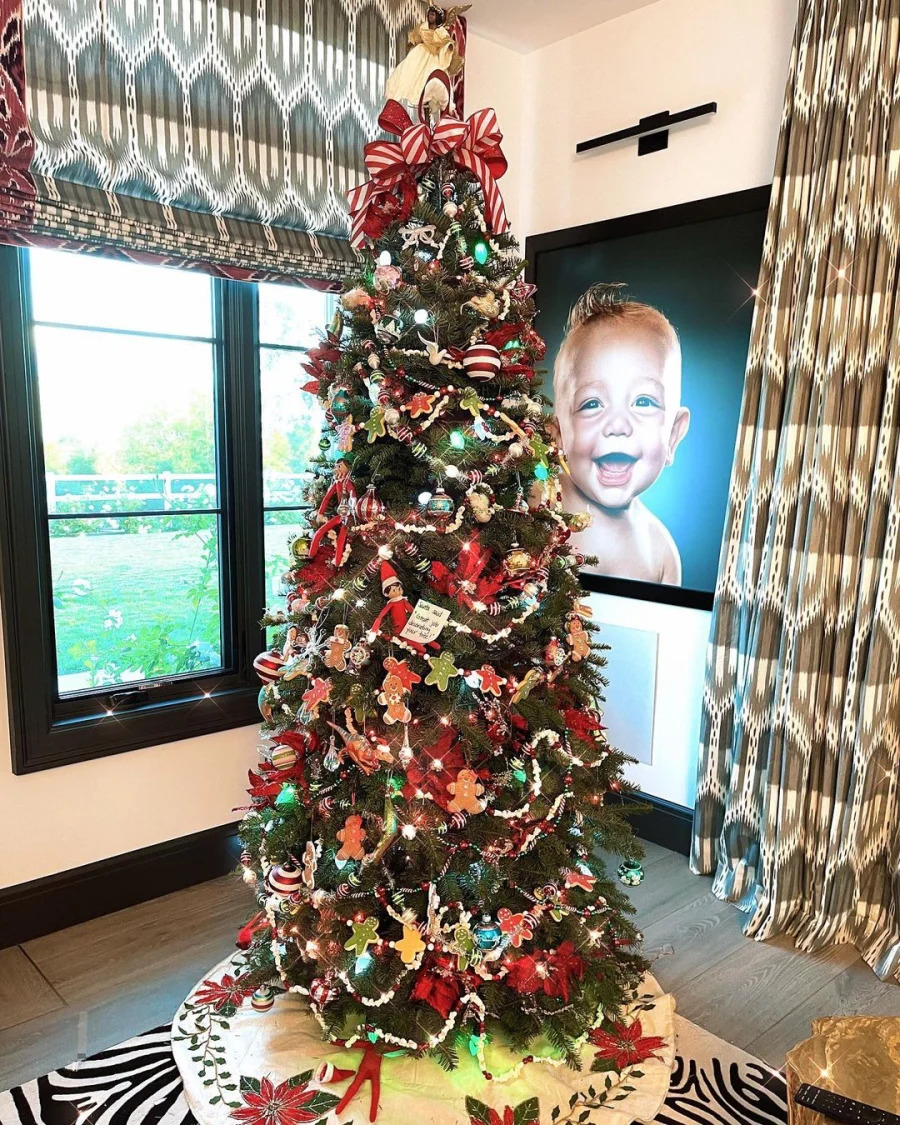 Image Source: instagram.com/gwenstefani
A picture of Gwen's Christmas tree that she appeared to have installed in one of her living spaces was published on social media. Large windows in the room have black trim, off-white paint, and a variety of colored drapes. Gwen also hung the most adorable portrait of Apollo from his babyhood.
Image Source: instagram.com/gwenstefani
Gwen appeared in front of her roomy pantry while showing off her high-end kitchen. There are numerous cabinets, counter space, and food for Blake and her three boys.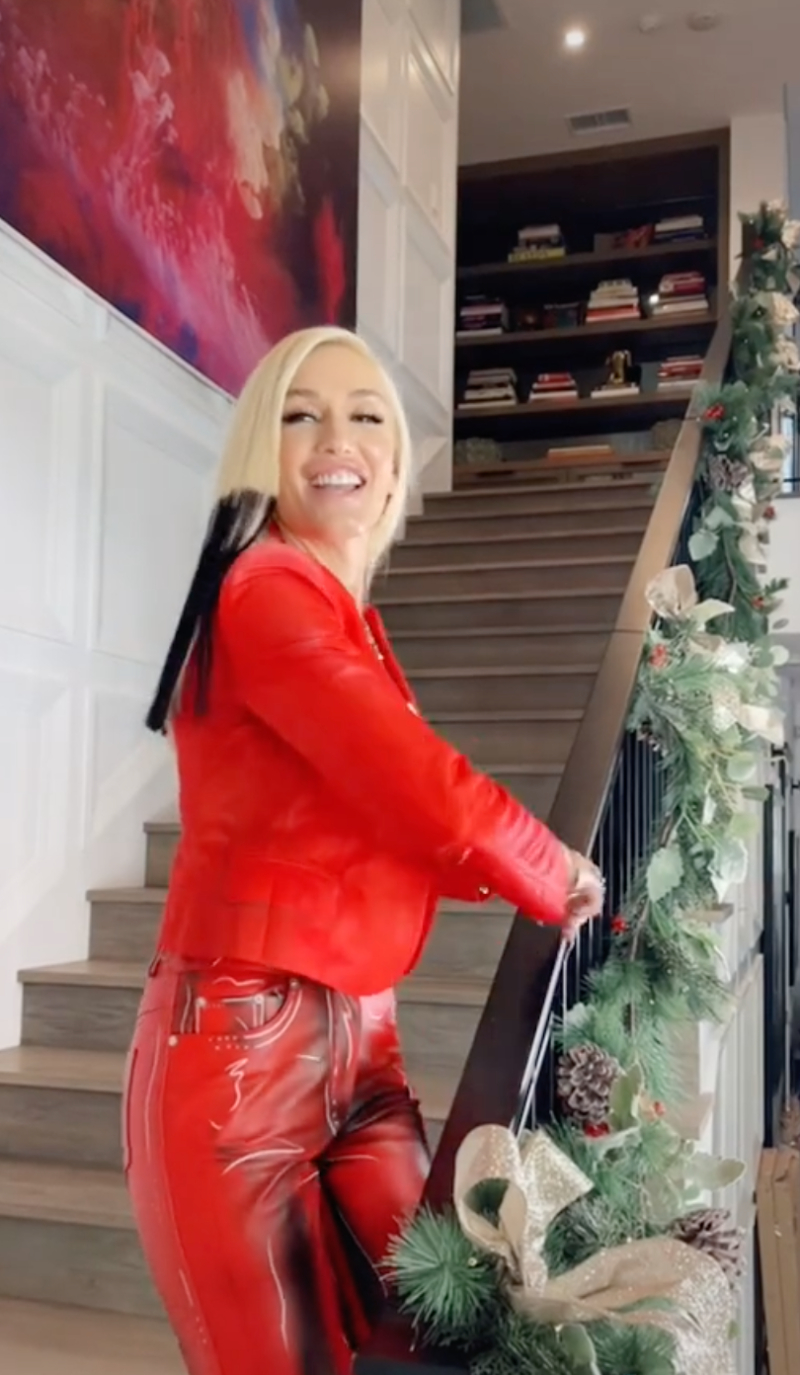 Image Source: tiktok.com/@gwenstefani
The residence of the singing couple has a sizable entrance with vaulted ceilings. In addition, there's a sizable set of stairs up there that you can use to reach the upper levels. You can also see a large artwork installed in the room.
Gwen posted a TikTok video of her front hall and stairway after she had decorated them for a holiday. More artwork and dark oak books are installed in the upstairs hallway.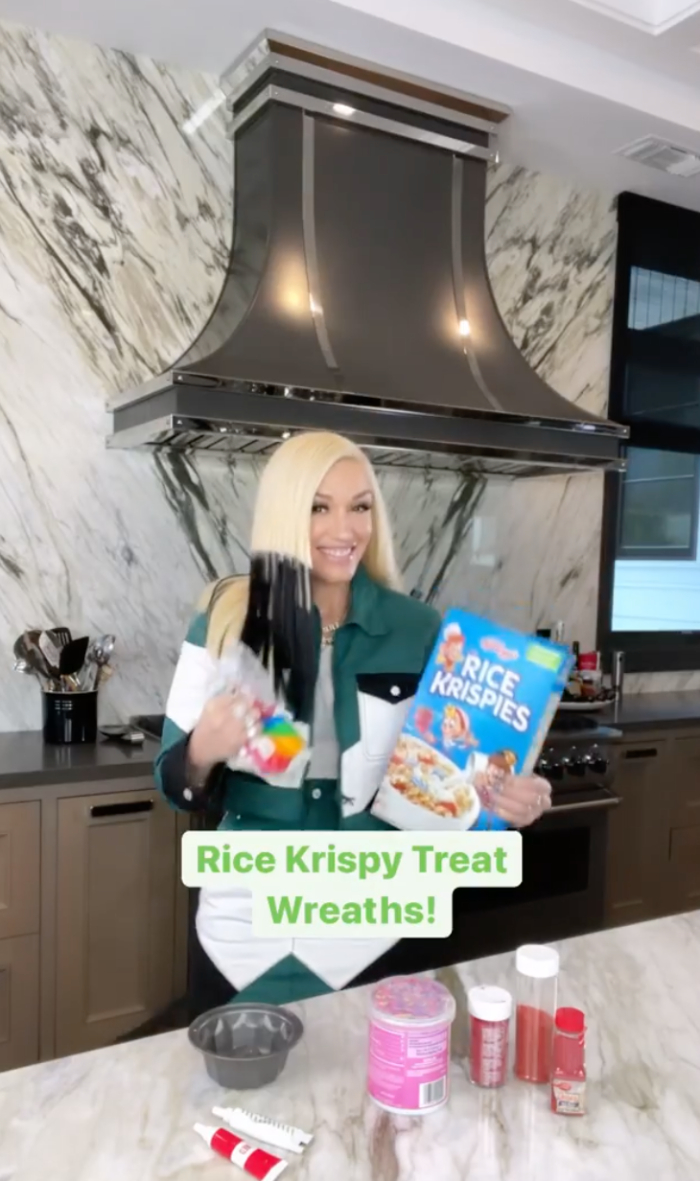 Image Source: tiktok.com/@gwenstefani
Gwen also showed her beautiful kitchen on TikTok, which has a black and white marble backsplash, a white island with white stools, gray cabinetry, and stainless steel appliances.
The couple also has ashy hardwood flooring in their kitchen. The unique ceilings, however, are the main attraction.
Blake Shelton's Former Houses
1. Nashville
Given that Nashville is the center of the country music industry, it comes as no surprise that Blake Shelton purchased a property in the area of Vanderbilt University and Music Row in 2012.
Shelton paid an affordable $837,500 for a cozy condo with two bedrooms and two and a half baths with his then-wife, Miranda Lambert, a well-known country music performer.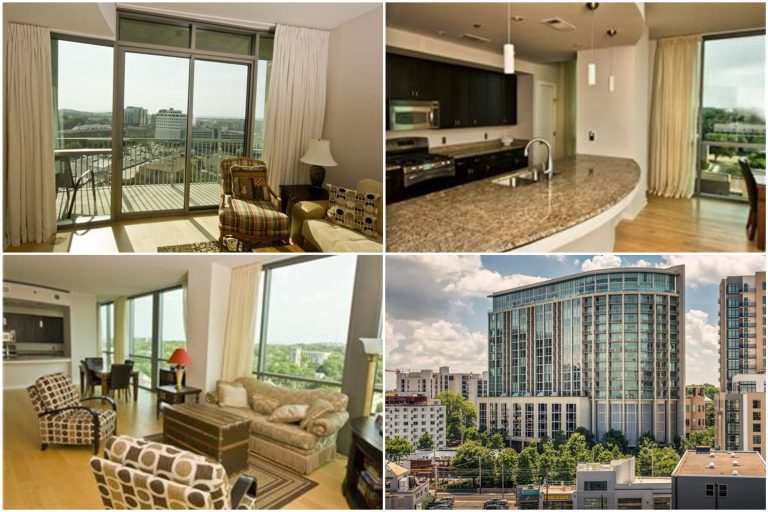 Image Source: velvetropes.com
The couple lived in a 2,000-square-foot luxury corner unit in Nashville's eighteen-story Adelicia building, also the home of Taylor Swift's Nashville penthouse. The unit features were granite countertops, an open floor design, ten-foot ceilings, and lovely city vistas.
This Nashville residence was in high demand due to its Olympic-sized pool, personal trainers, and private dog park where Blake could walk his dogs without being followed by fans. In February 2020, Blake sold the house for $1.1 million.
2. Brentwood, Tennessee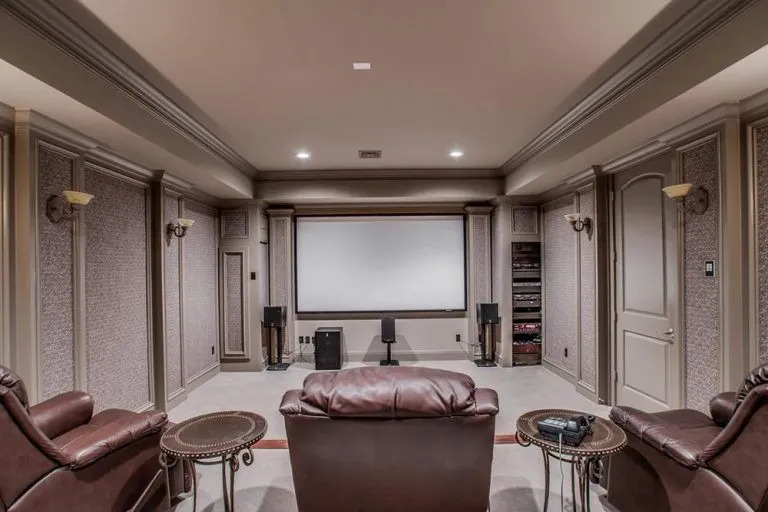 Image Source: trulia.com
Blake and Miranda moved to a new area of Tennessee the following year, seeking refuge from the noise and congestion of the city.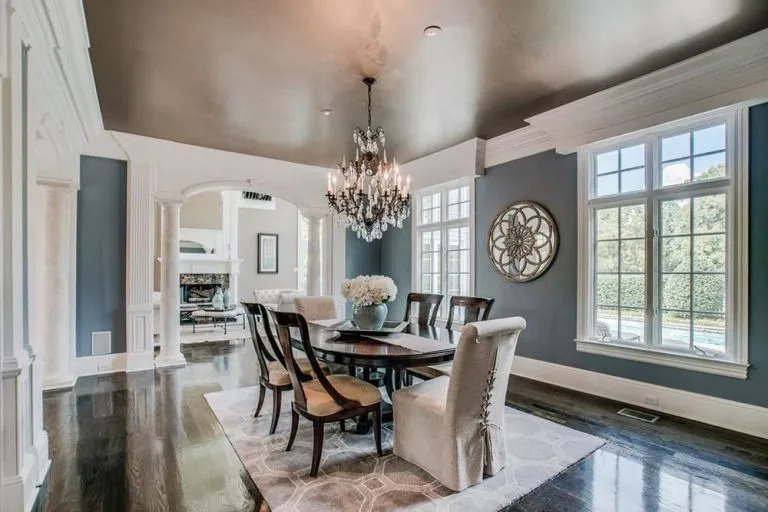 Image Source: trulia.com
They received more salaries and purchased larger homes to reflect their popularity as country music's official fixtures.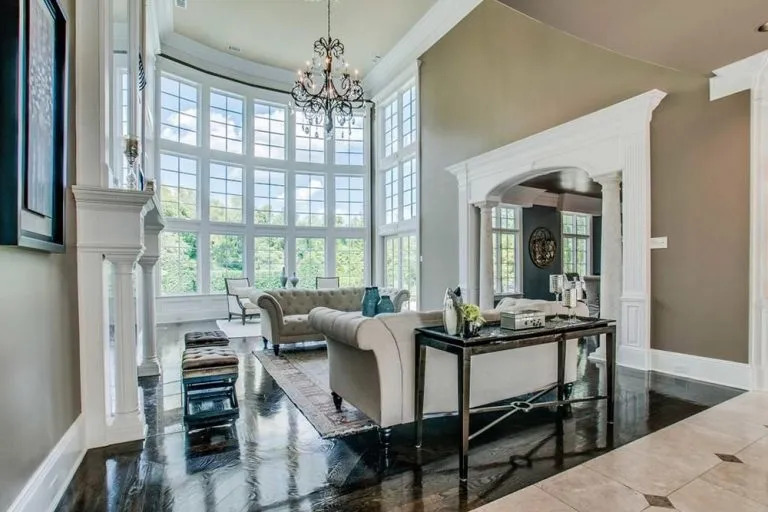 Image Source: trulia.com
They improved their living circumstances by paying $2.285 million for a five-bedroom, eight-bath property in Brentwood, Tennessee.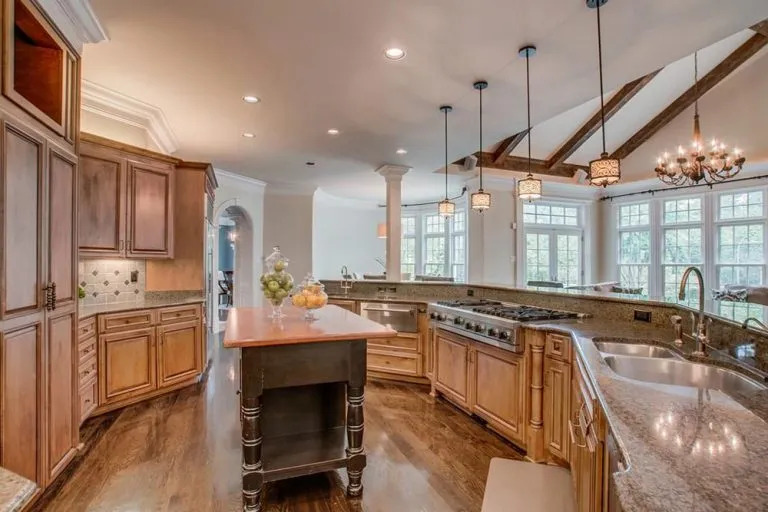 Image Source: trulia.com
The 9,422 square-foot house was situated on more than an acre of ground on the 15th green of the popular Arnold Palmer Signature golf course.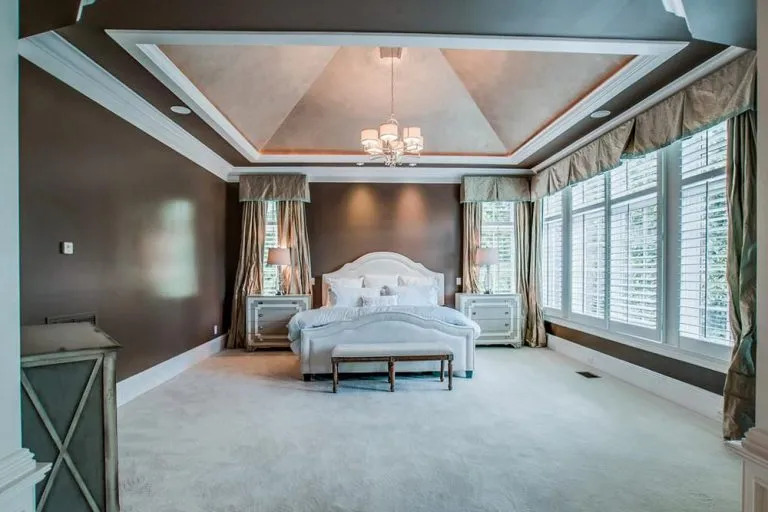 Image Source: trulia.com
Blake's Brentwood house is an all-star residence for country singers, with grand entrances, a home library, an outdoor pool, and a four-car garage. He and Miranda divorced in 2015, and in November 2016, they sold the house for $2.425 million.
3. Franklin TN
Blake and Miranda moved to a more rural part of Tennessee for a second time in 2013, always looking for something larger and better.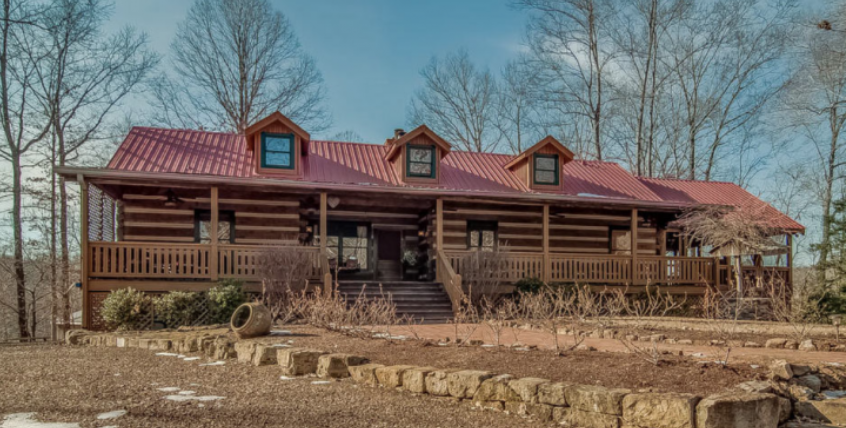 Image Source: trulia.com
The couple relocated once again to a more rural house in Franklin. The expansive property, purchased for a relatively low price of $600,000, included a 1,927 square foot mansion on top of 25 acres.
This attractive home was a wise investment because it had exposed beams, a sizable kitchen with a massive stone fireplace, and grounds for miles.
We don't know if he still owns this house, and there aren't many documents, but from what we can tell, it was previously his home.
Conclusion
While Gwen's three sons, Kingston, Zuma, and Apollo, were born and raised in Los Angeles, they love living in the country away from paparazzi and red carpets. Even though Blake doesn't have children of his own, it is obvious that he appreciates caring for Gwen's children.
The fact that Gwen, born and raised in Southern California's Orange County and a true SoCal girl, appears to love the countryside may be even more unexpected.
Featured Image Source: velvetropes.com