GM architecture aficionados ☕️☕️☕️
you ready for some big storeys?
Sorry,
Stories.
Architect brain 🏢🧠
Anyway, we've got some bangers this week:
→ Low-down on the Line: 12 Studios and Counting 📈
→ AIA 2023: Urban Design Winners 🏆
→ MSG on the Move? 👀
→ A MAD Year @ MAD 😤
→ Who Said What!? 🗣️
→ 🔥 Drop it Like it's Hot: New Structure(-al Installation) of the Week 🔥
Low-down on the Line 📈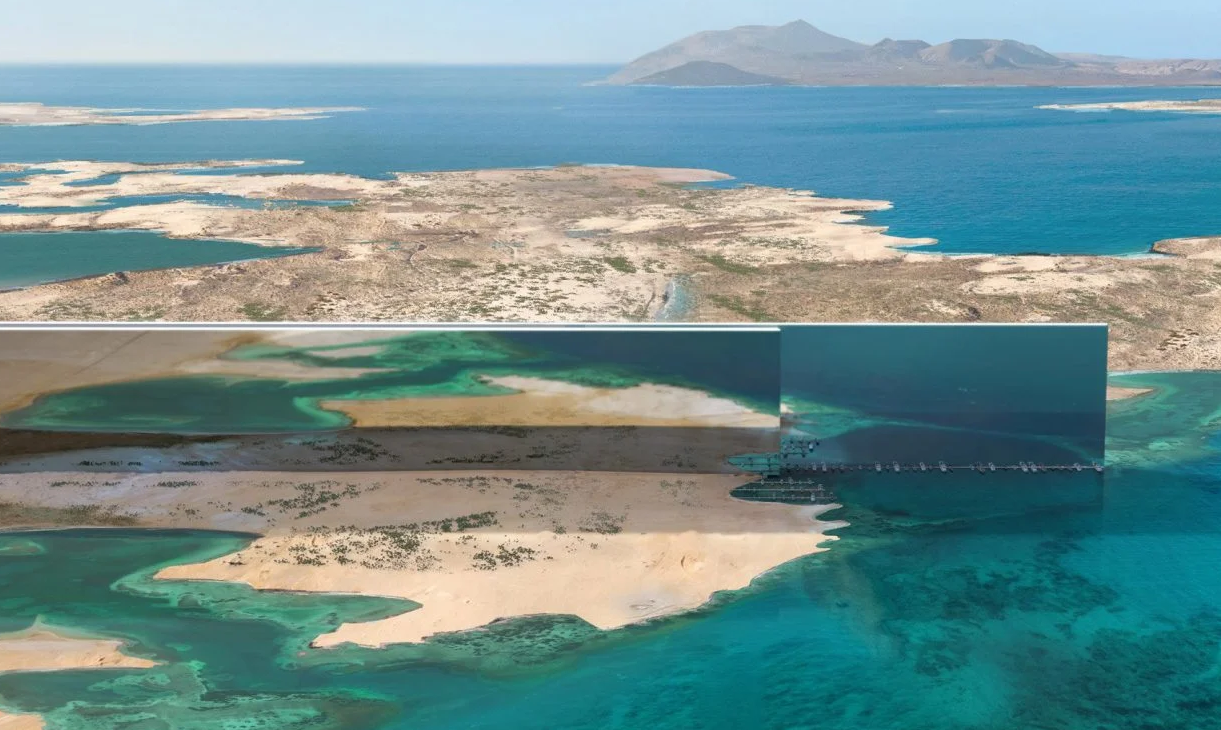 The list of collaborators on "The Line"- the crown in the jewel of Saudi Arabia's Neom project– is already wildin'. Seriously.
Morphosis, OMA, Peter Cook, Adjaye Associates, Peri Cobb Freed & Partners, Studio Fuksas, Tom Wiscombe Architecture, UNStudio, Coop Himmelb(l)au, HOK, Oyler Wu Collaborative, and Delugan Meissl Associated Architects
That's like Coachella for architect firms. And all on the same project. And! that's just who has been named so far. The plan? Each is designing 500 meters of the 170 KM city. Some are doubting that the project is gonna get very far. Even though construction (reportedly) has already started.
Let's see how this turns out.
American Institute of Architects Awards: Regional & Urban Design Winners 🏆
The 2023 AIA Awards have already started being announced. Five projects received honors in the Regional & Urban Design category. Including some bangers.
The Washington University in St. Louis campus re-vamp / "East End Transformation" by KieranTimberlake, Tao+Lee Associates, and BNIM is looking high-key classy: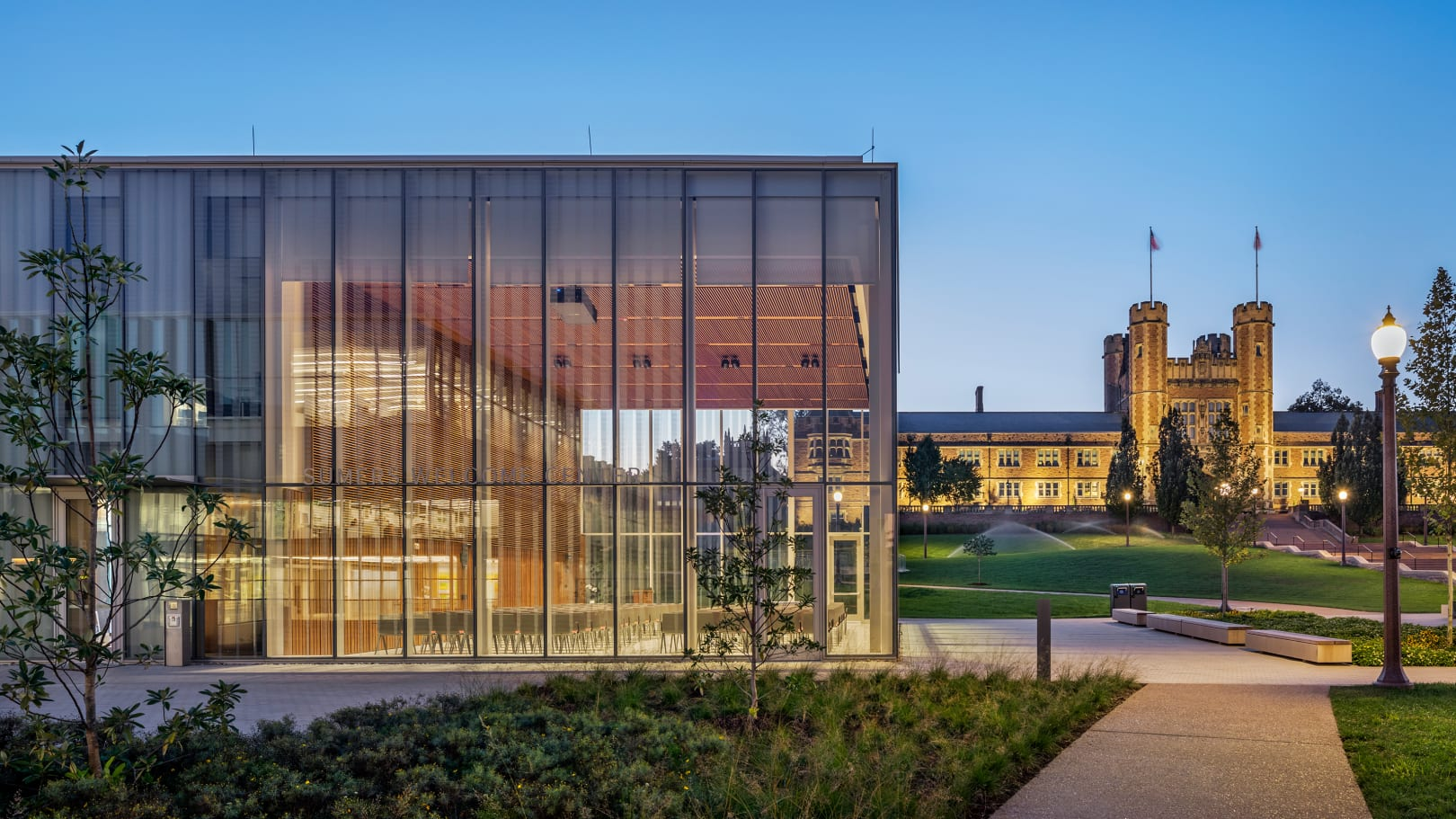 Eskew Dumez Ripple with Marlon Blackwell Architects and Andropogon Associates understood the assignment re: the Thaden School Master Plan in Arkansas: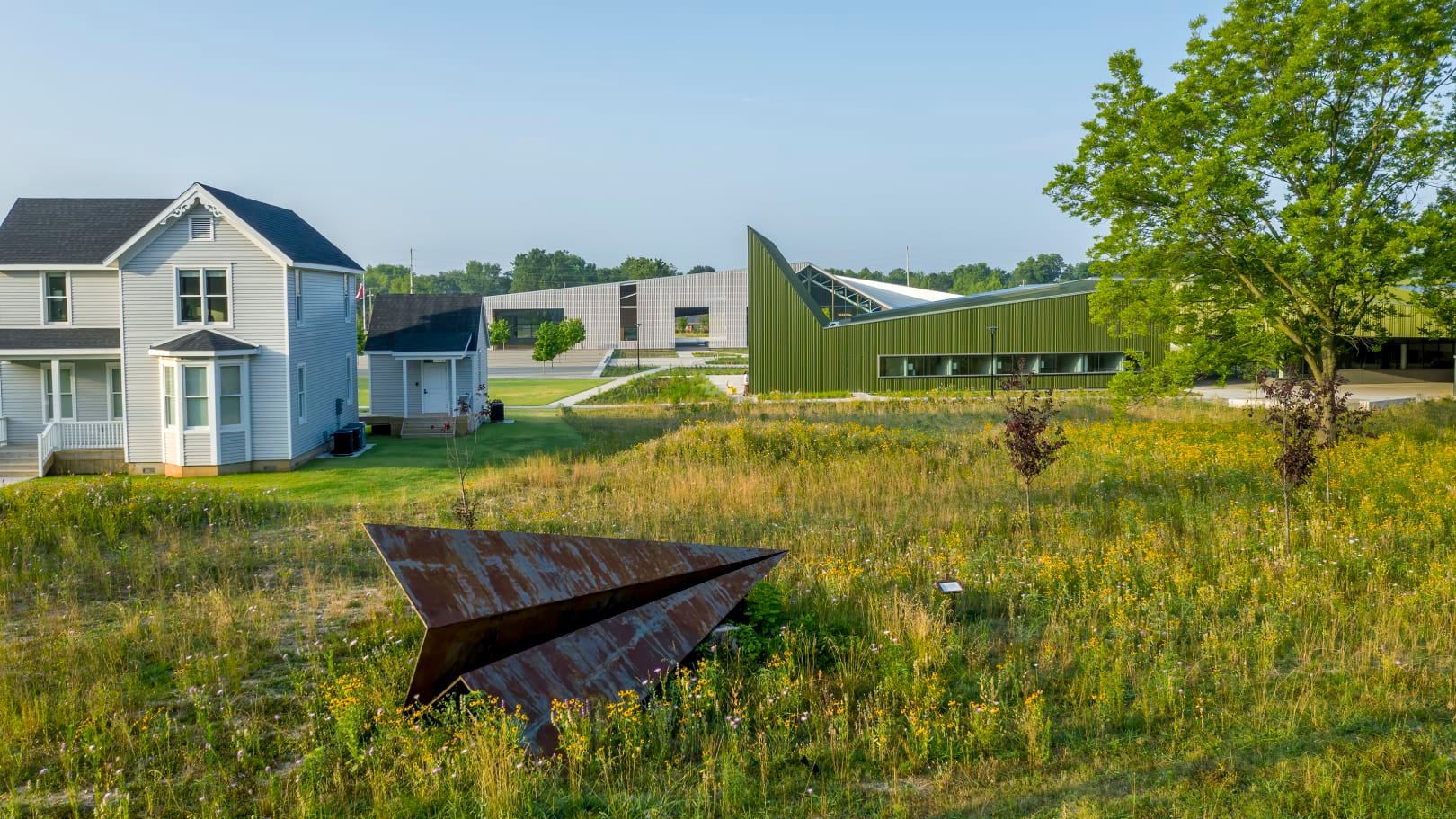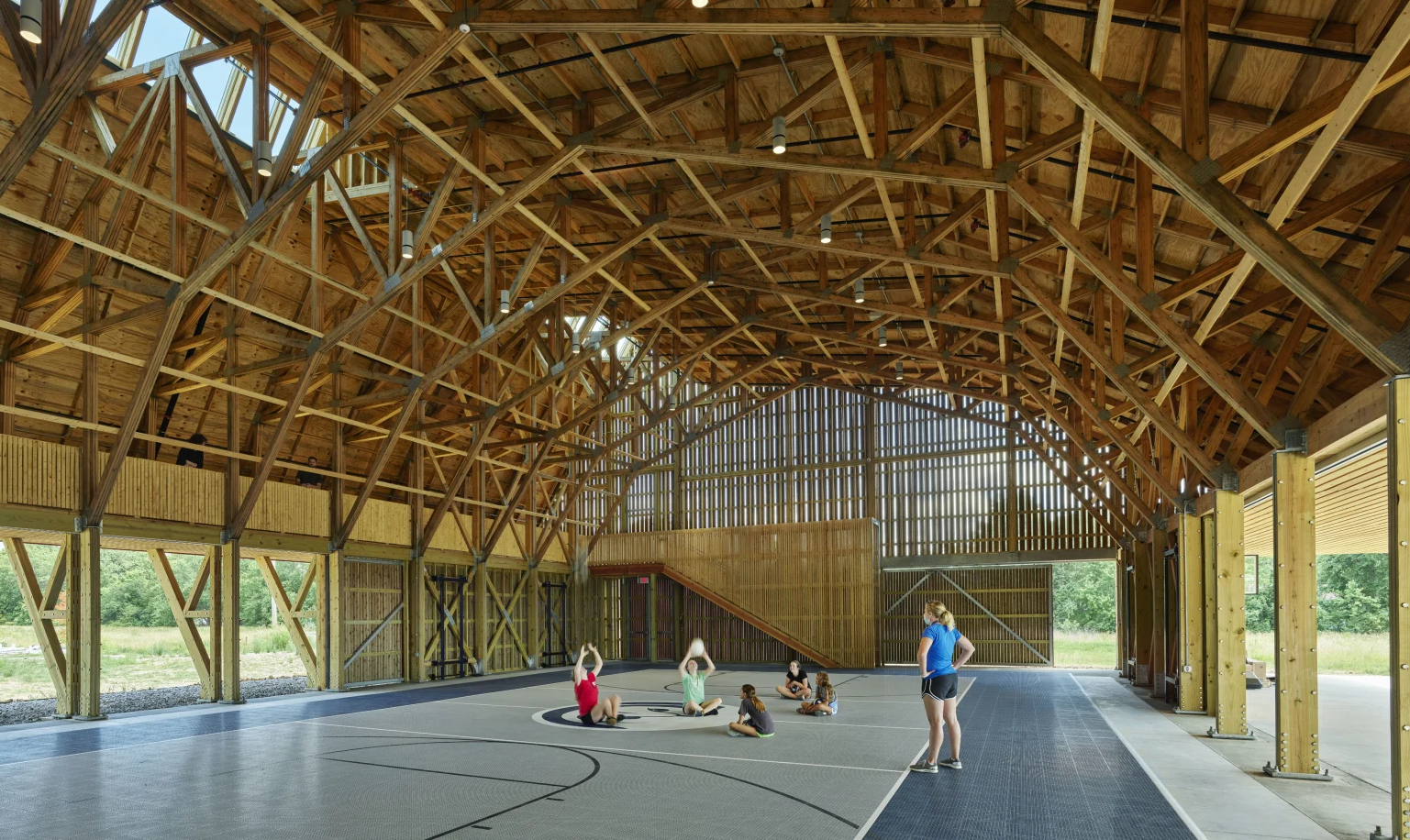 And INFORM Studio came through with some incredible work on the Van Leesten Memorial Bridge in Providence, Rhode Island: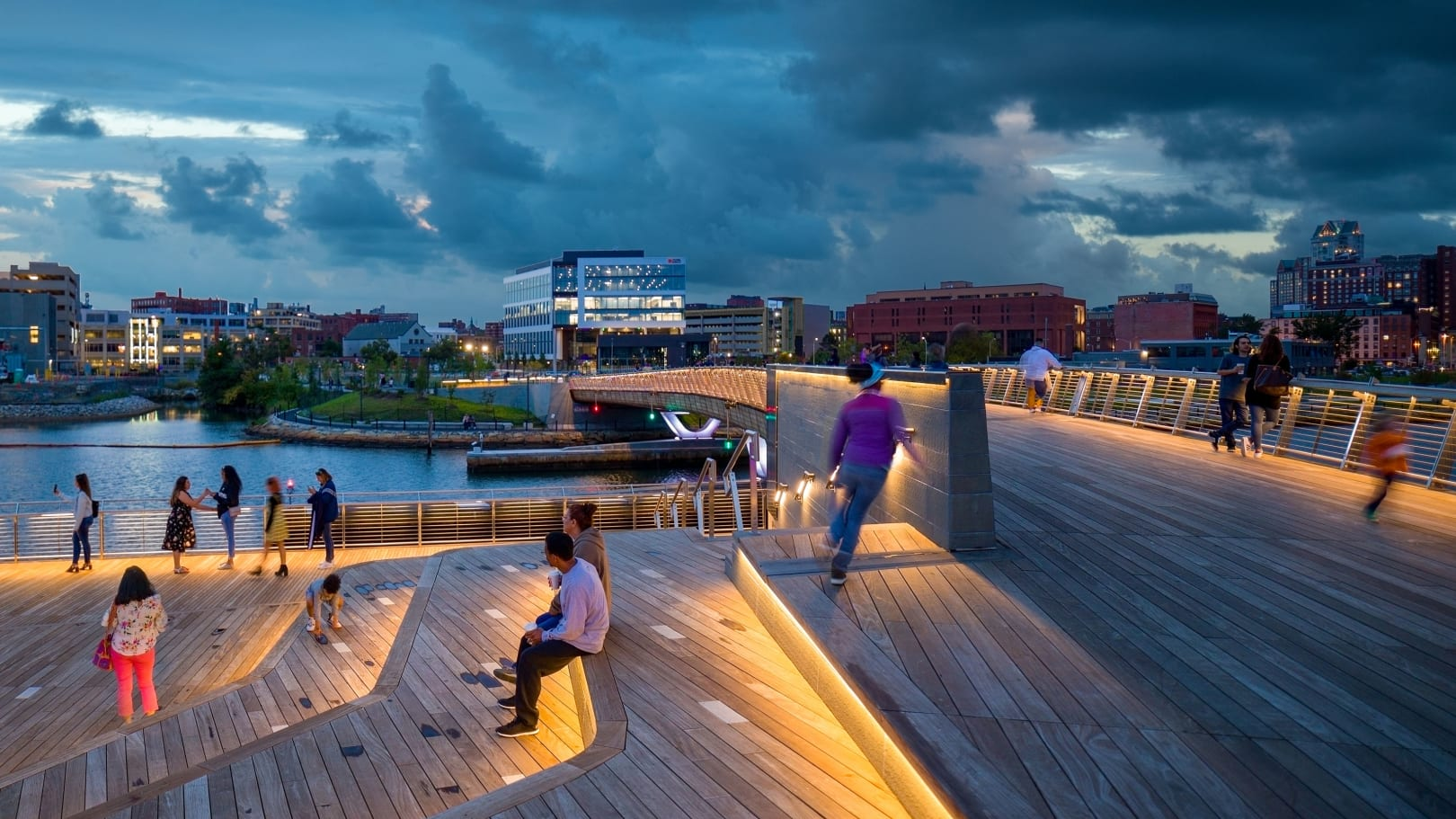 Madison Square Garden On the Move? 👀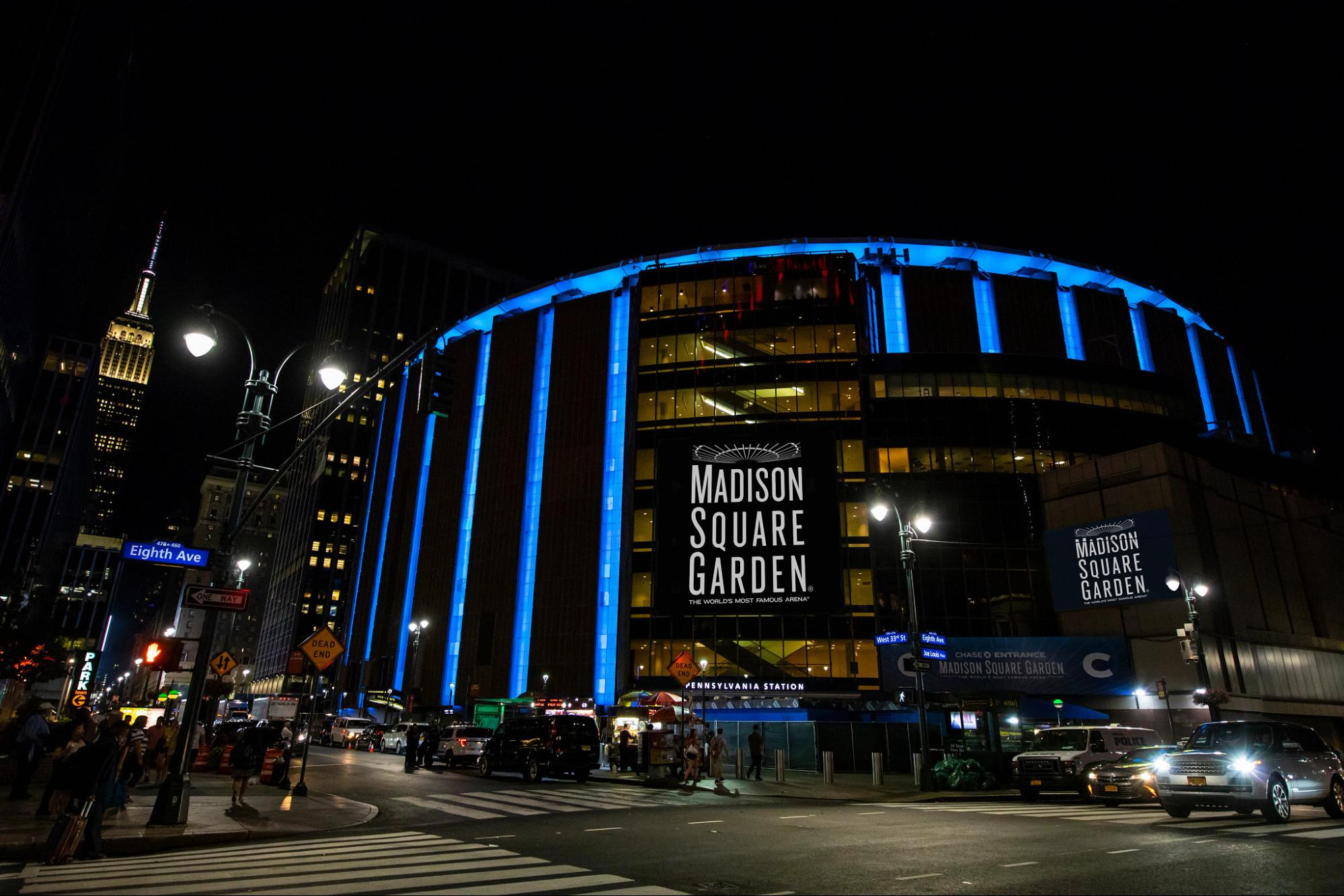 Bit of a hot debate in NYC (what else is new?). NYT printed this one and people have opinions. Basically, Penn Station and Madison Square Garden are facing off. The station needs work, but has a stadium that seats 20,000 on top of it. Not easy.
But can you really just move MSG elsewhere? It's kinda a big deal— being the most famous arena on the continent, and all.
The plan would see MSG moved about half a mile west. But in NYC half a mile is a big deal. And MSG has clout. Read the full piece to get a closer look at the political tensions rising. Fun stuff.
MAD's Mad Year 😤
Sometimes, big firms lay low for a while. Last year, MAD Architects did NOT do that. Arguably Beijing's hottest firm, they lived up to the hype in 2022, and it's still rolling into '23.
They completed Quzhou Stadium, the world's largest earth-sheltered building. A world-class structure that could change the arena game: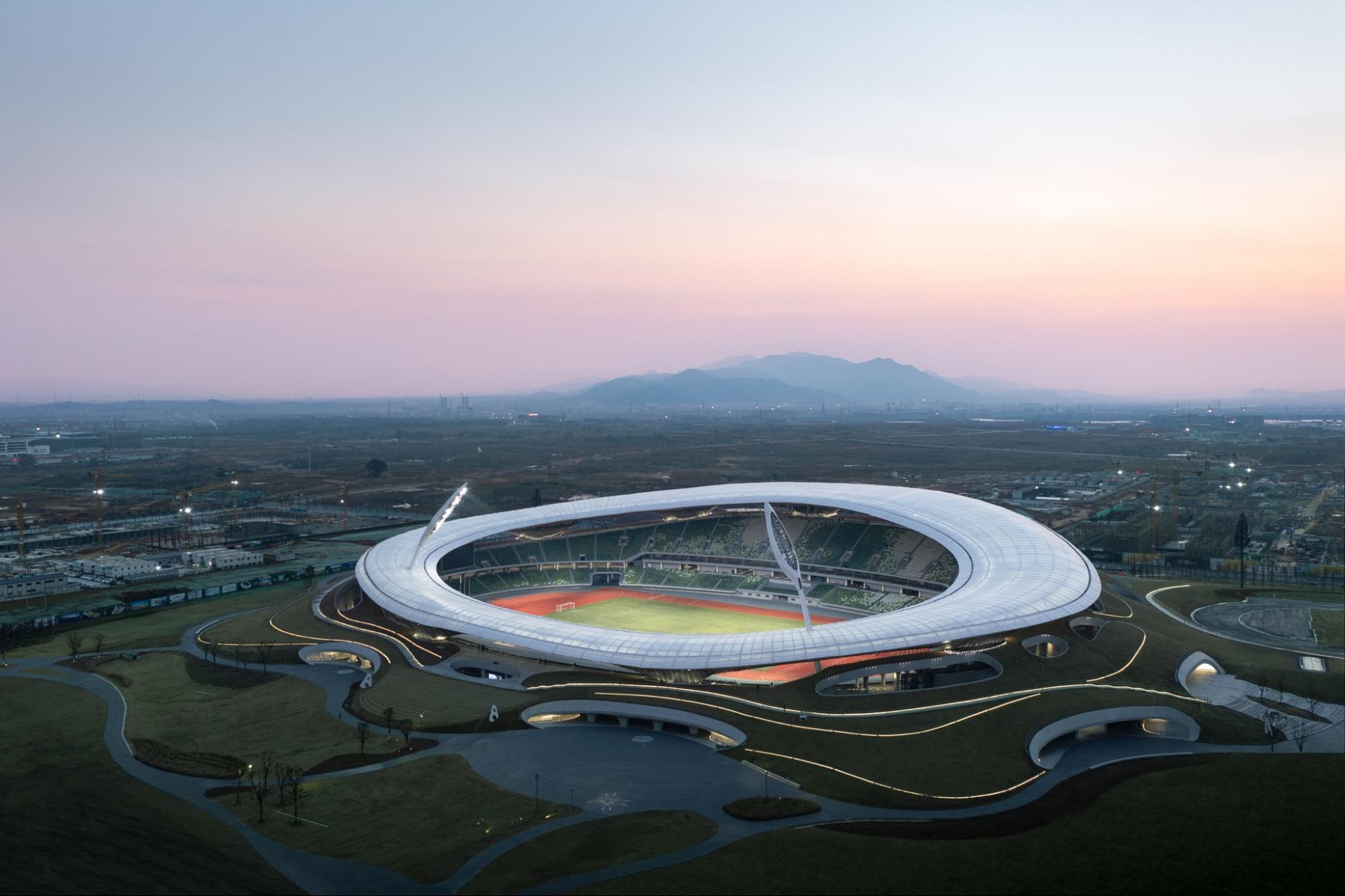 Progress wade made on the Lucas Museum of Narrative Art: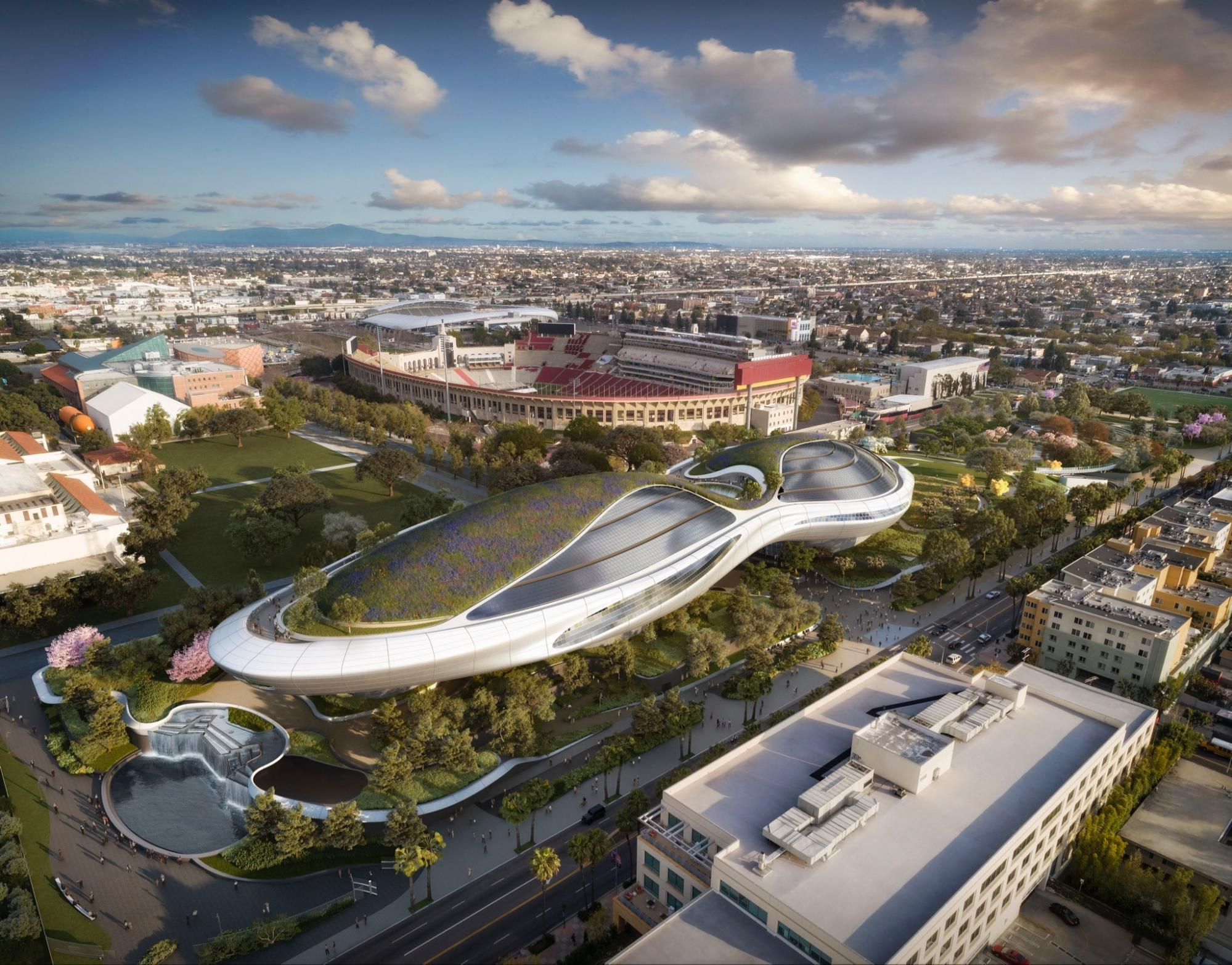 They hit Milan with a wild "Mobility and Logistic hub" that everyone's talking about: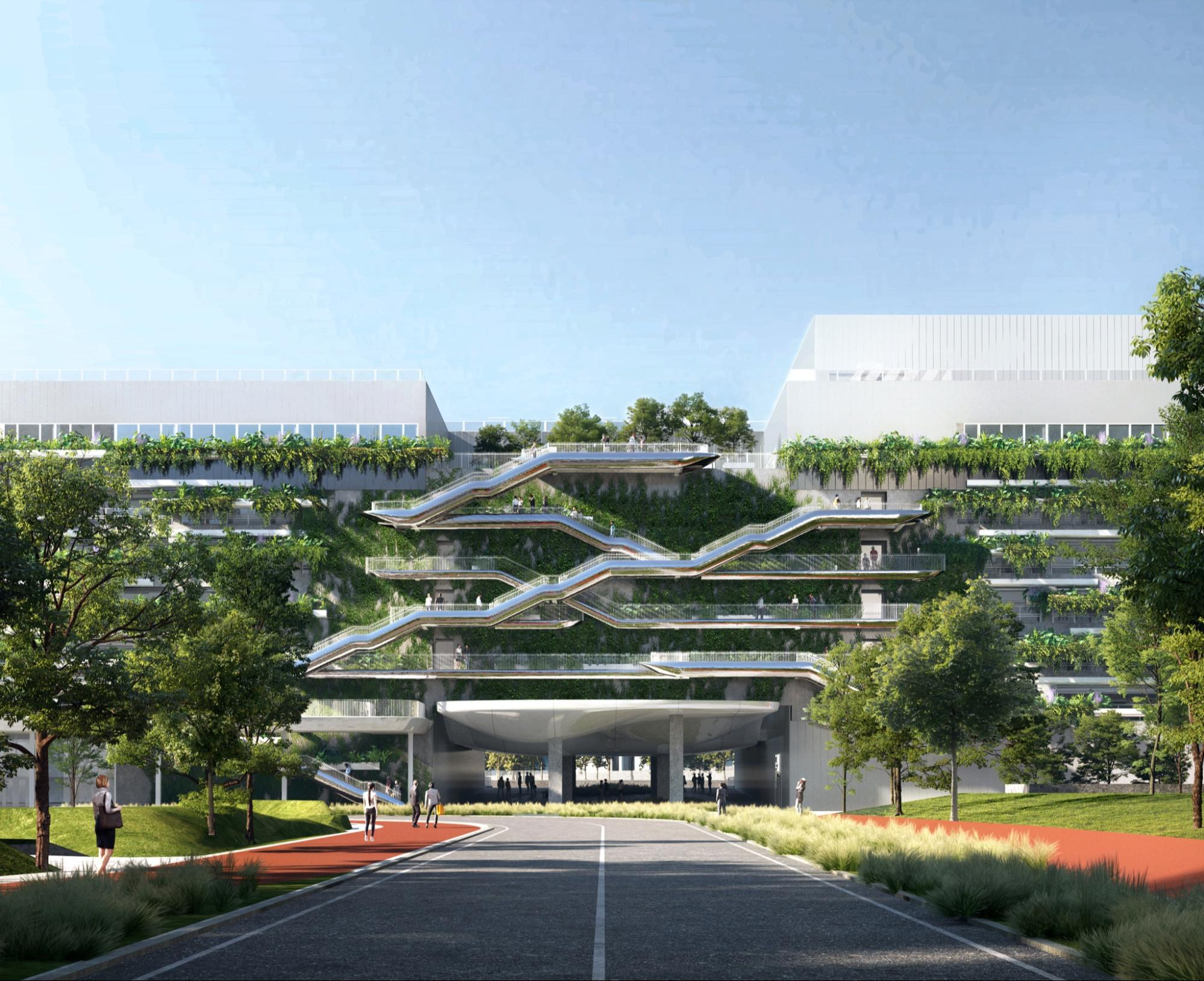 And that's just the start. Check the article for the full story.
Who Said What!? 🗣️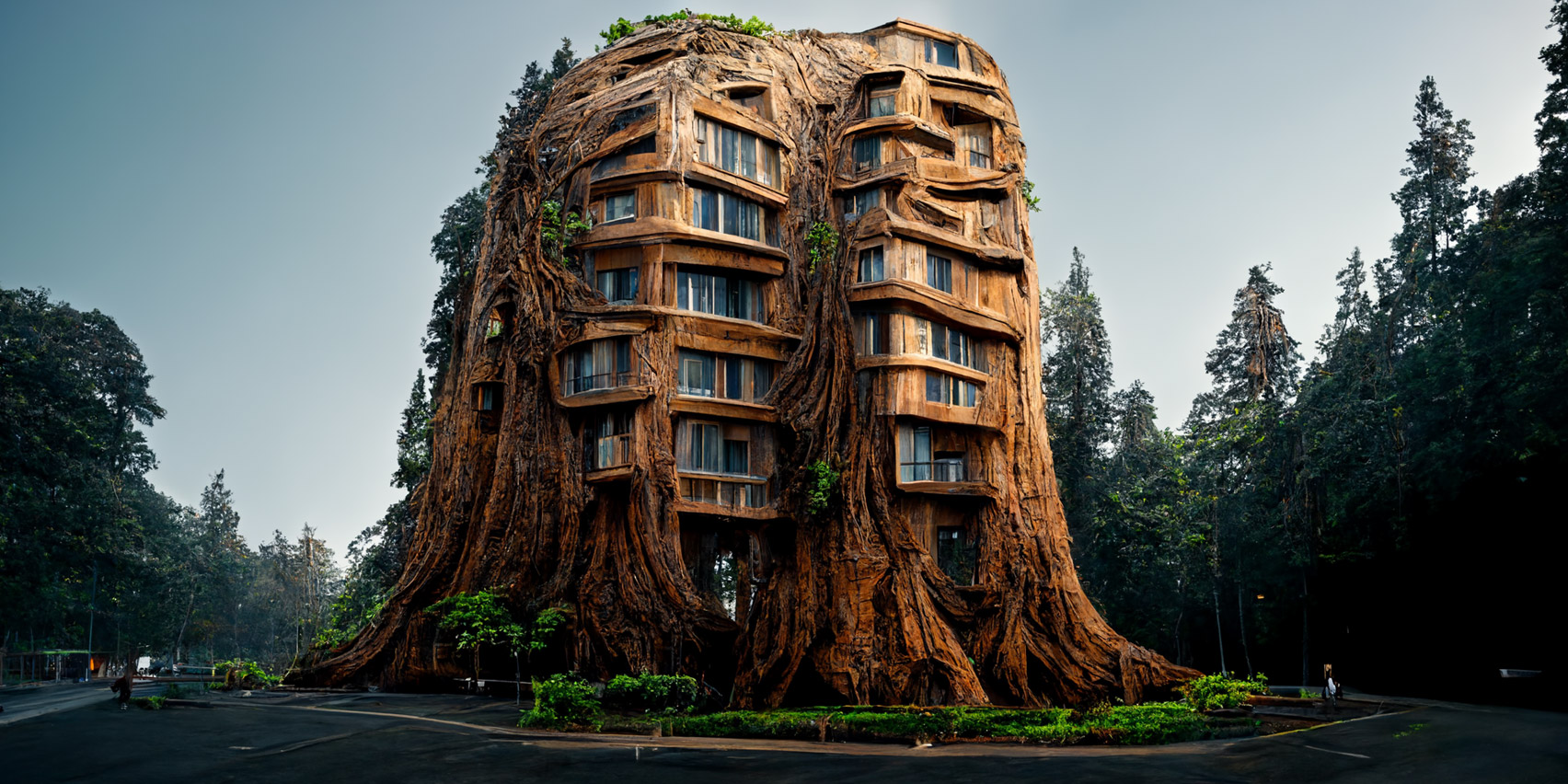 "AI will not replace human architects in the future. They are not designed to be creative and most AIs lack creativity. Instead, they will work alongside human designers to create more efficient and creative designs."
→ This piece by Elif Ayse Fidanci at Illustrarch asks: Will AI Replace Architects?
"The verdict is in: people who live in glass houses may throw stones with impunity. After six years of legal battles, the highest court in the land has ruled that the residents of the luxury glass-walled flats opposite Tate Modern's viewing gallery face an unacceptable level of "constant visual intrusion". They bought into the dream of living in an overpriced goldfish bowl next to one of the most visited museums in the world, and now they have decided they've had quite enough of being looked at, thank you very much."
→ Olly Wainwright does not pull punches in his Op-Ed on the Tate Modern Verdict
"An architect who only designs buildings is a bit like a doctor who only prescribes paracetamol. There are different issues that clients come to you with, and sometimes a building is the right solution, but sometimes it's not… And for me, that narrowing of the remit of the architect from university to practice, where you're only expected to do one type of output, was a lot of missed opportunities in terms of ways in which our architects could actually start to influence the built environment positively."
→ Chris Hildrey is interviewed in this piece on architecture's social responsibilities
🔥 Drop it Like it's Hot: New Structure(-al Installation) of the Week 🔥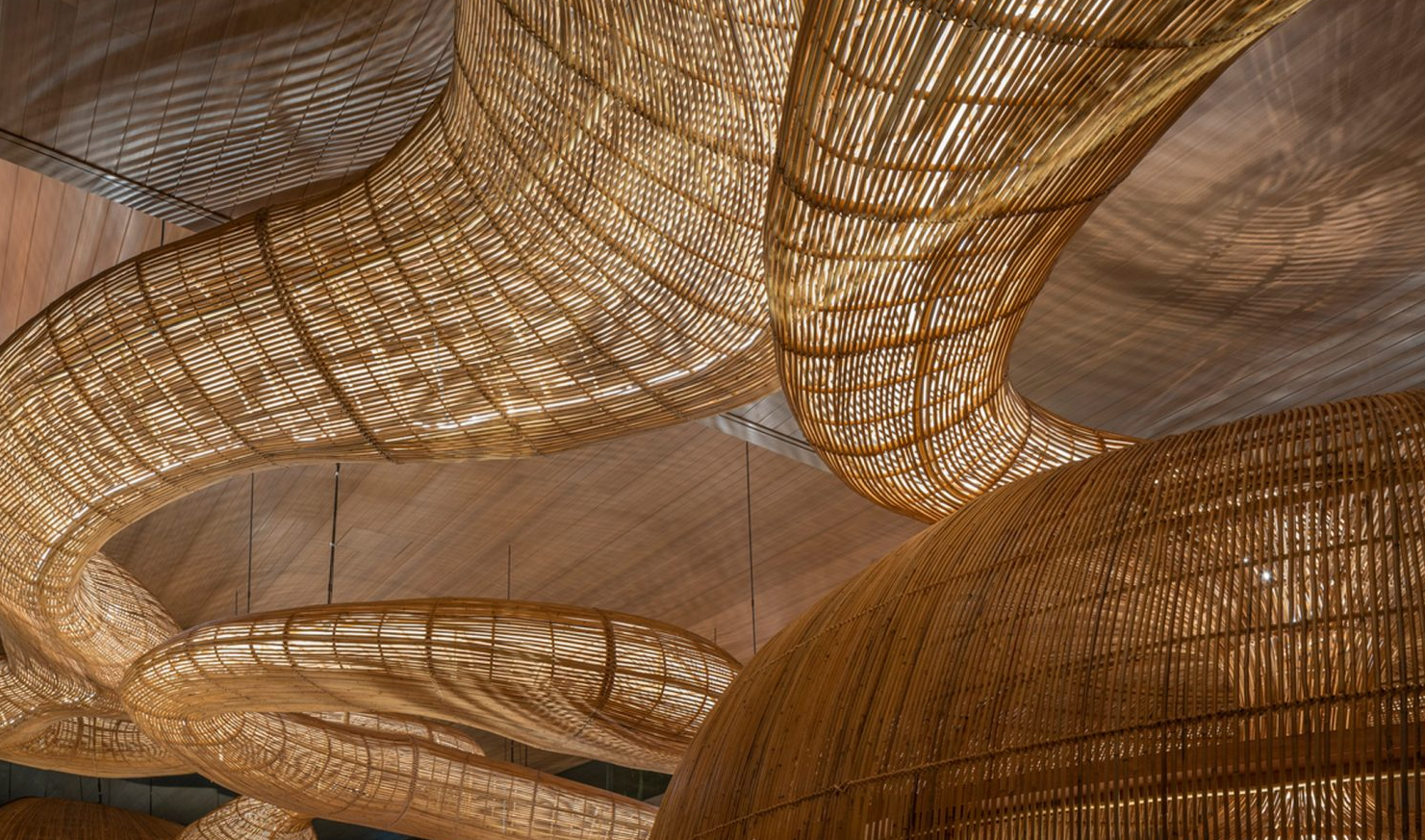 Phuket's Enter Projects Asia with a stunning privately commissioned gallery installation in Chiang Mai, Thailand