Are you planning to decorate your home with a silver color scheme? Choosing the right colors to complement silver can be tricky, but with the right combination, you can create a stylish and elegant look. From soft pastels to bold hues, there are many options to choose from. Colors that go with silver can vary widely depending on the desired mood and style.
Silver can also evoke feelings of serenity, tranquility, and even playfulness when used in the right combination with other hues. Understanding how to use silver as a base color will help you achieve the desired design aesthetic, whether you want to create a bold and playful look or a sleek and sophisticated one.
In this article, we'll explore the top colors that go with silver, including both warm and cool tones. We have also advised on how to use silver to create a harmonious and balanced color scheme. Dive in!
The silver color is solid and is characterized by a sleek metallic shine. Since it is a neutral color, it is easy to combine it with other colors.
Interestingly, it is sometimes associated with the gray color. The difference between silver color and gray is the metallic nature of silver where gray is a flat color but the silver color usually has a reflecting property to it. To simplify it, gray is a mixture of black and white while silver color is a mixture of black, white, and a pearly or metallic tint to it.
If you have a decorating scheme with the color silver, you will need to find the best colors to complement silver.
What Does the Color Silver Symbolize?
Traditionally, silver has been viewed as a prominent color associated with modernity, elegance, wealth, glamour, and grace. In interior design, silver is usually used as an accent color to add sophistication and glamour. Since it is a versatile color, it can work well as either an accent or neutral color.
The reflective properties of the color silver and how various cultures have viewed it as a mirror to the soul enable us to see ourselves as others do. Many people also think that silver helps the brain communicate more effectively, which helps us express ourselves clearly and speak with confidence.
In fact, "silver-tongued" is a phrase that is frequently used to refer to those among us who communicate with wit, assurance, and enthusiasm. So, what are the colors that go well with silver?
1. Black with Silver
Most colors work well with black since it's a universal color. Black and silver are the perfect color combinations to achieve a refined and elegant look. Silver adds a lightness to black that keeps it from looking gothic or depressing, while black makes silver seem even more opulent and the two colors complement each other well.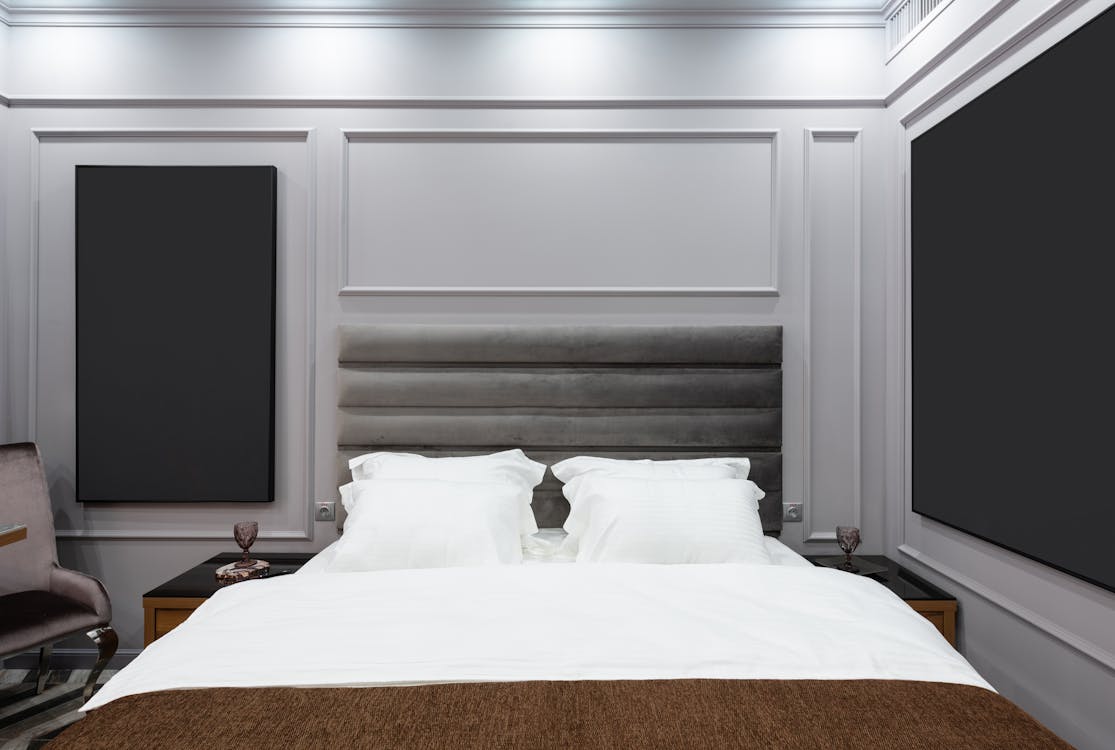 Use silver accents, such as a soap dispenser and a towel rail, to give a tiny area, such as a bathroom, an elegant feel. This will give the room depth and drama. A black wall with a silver-framed mirror will also make a significant statement. A collage of black picture frames could be arranged on a silver wall to serve as the accent color in a space that is otherwise all silver. 
2. White with Silver
White and silver work nicely together to produce a clean, timeless luxury that fits in any room in the house. Using silver elements, such as a table lamp and candlesticks, will draw attention to a room that has been painted entirely white.
Image Credit: homedecorbliss.com
If you are going for the ultimate chic room for your business environment or home, choose white with a splash of silver color. Although the design choice could be cold and sterile, you can easily spice it up by adding an accent wall, mixed metals, a soft blue vase, or floral wallpaper.
3. Brown with Silver
Image Credit: welldonestuff.com
Although brown and gold seem like more of a natural pairing since they are both warm colors, silver complements brown better. You can use knobs, faucets, a silver mirror, and other accents to add some modernity to any room.
4. Blush Pink with Silver
Image Credit: pinterest.com
The silver color with a light pink color brings some subtlety to a room, which allows the pink elements to shine. Since the metallic quality of silver can be overpowering, pink works well to tone it down, but you can also limit your silver to antique silver pieces.
5. Blue with Silver
Image Credit: blogspot.com
Even as a metallic color, silver works well with different shades of blue like medium blue, light blue, and navy blue. A painting with different shades of blue can create a glamorous look in a room with a silver color palette.
The shade of blue you choose should depend on what you are going for. For instance, navy blue will create a lavish feel, while light blue will take your decor to the next level.
6. Red with Silver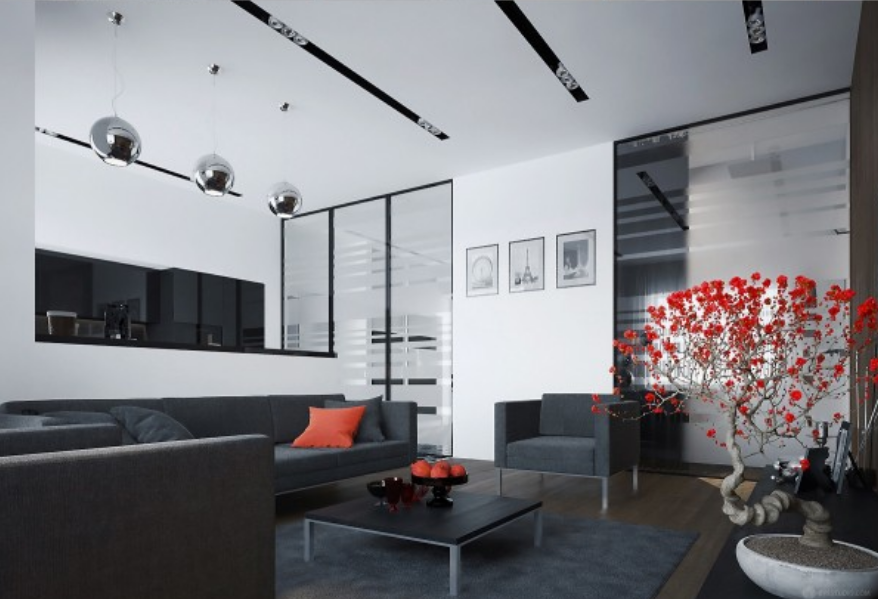 Image Credit: home-designing.com
The silver color is the one to pair with red shades, which give it a sparkling and lively look. The red shade is a fun color scheme that can be used in a quirky modern room or to create a retro-style interior.
You can either find modern artwork with the bold color red as the main color and place it in a sleek silver metal frame or a mirror frame. Also, red throw pillows will work wonders in a silver-colored room since they are bold colors.
7. Dark Green with Silver
Image Credit: furniturebox.co.uk
Dark green has a rich, earthy feel that contrasts nicely with the cool light that silver adds. You can use the silver and dark green color scheme in intimate areas of your home where you want to create drama and elegance.
Dark green or forest green walls will make a dining room look elegant and formal, as well as dining chairs with shiny silver metal legs and a silver chandelier over the table.
8. Peach with Silver
Image Credit: pinterest.com
If you are looking for a relaxing environment, you should combine peach and silver, as the two colors match well. You can use a decorative coral accent wall to give a warm, whimsy, and beautiful contrast or peach throw pillows to create a soothing environment.
9. Gray with Silver
Gray is essentially just a matte form of silver, so it pairs well with silver to create a tonal effect. You can achieve a shade contrast while combining these colors.
Image Credit: blog.lauraashley.com
You can use a very light gray and silver for an airy, light feeling, or a dark charcoal gray and silver for a feeling that is dramatic and intense. Gray and silver are great choices for a contemporary space since gray will instantly modernize a decor style. 
10. Turquoise with Silver
Image Credit: pinterest.com
If you want to use silver and turquoise together, they can make a perfect match. Since golf and turquoise can seem a little brash, the silver color helps to make the turquoise shine.
It makes a good contrast, which will be easy on your eye while still acting as a complementary color alongside any other neutral colors. Choose turquoise cushions to complement a silver room and create a cool and calm modern style.
Tips for Using the Silver Color in your Home
1. Switch your Fixtures and Fittings to Silver
A room's appearance can be improved and a sense of continuity created by changing all of the fixtures and fittings to a silver finish. Think about things like light switches, outlet sockets, door handles, cabinet knobs, and hinges when choosing fixtures and fittings.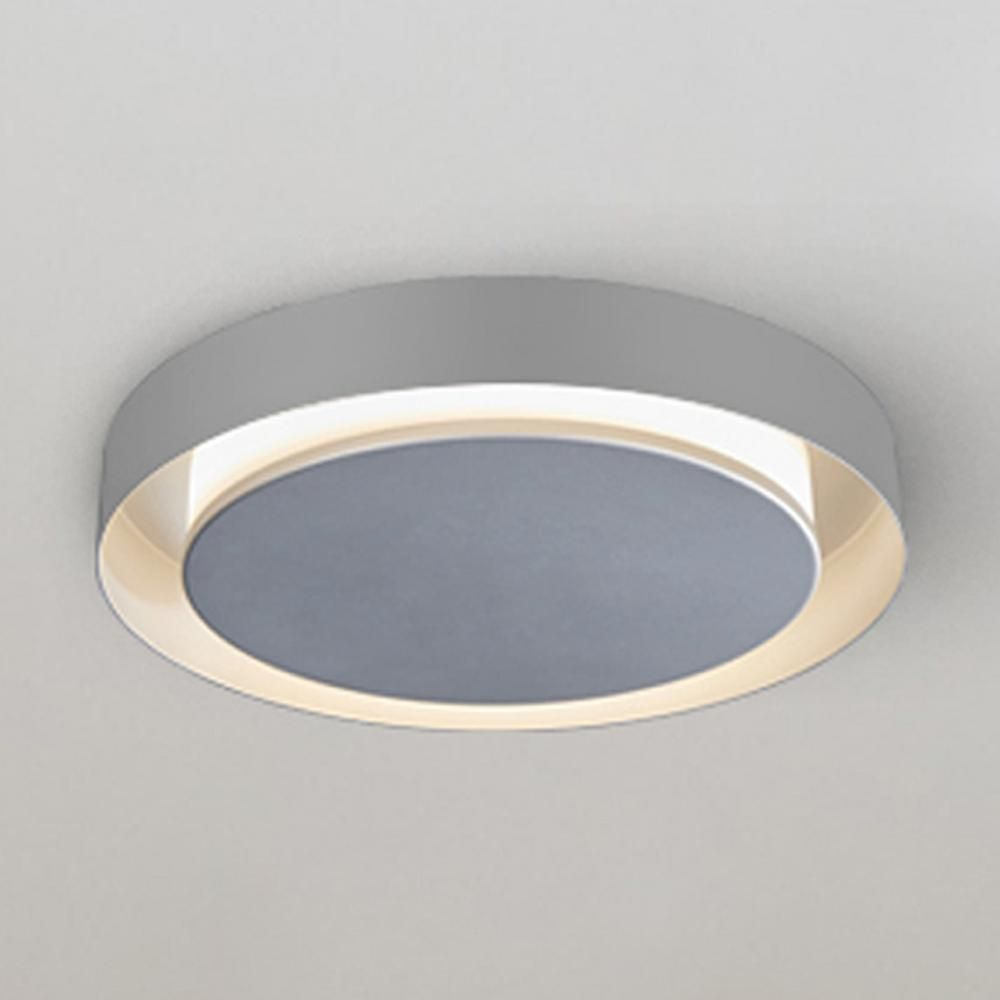 Image source: pinterest.com
Depending on the style you want to achieve, these items are available in a range of finishes, including nickel, stainless steel, brushed steel, and matte steel.
If you want to use the silver color in your kitchen but are on a budget, you can change all your cabinet handles to achieve a great feeling of space.
2. Frames
If you are interested in adding hints of silver to any room, art or photo frames are a perfect way to do so. For a contemporary look, choose sleek, minimal silver metal frames, or for a glam French style, opt for carved wooden frames sprayed in silver metallic paint.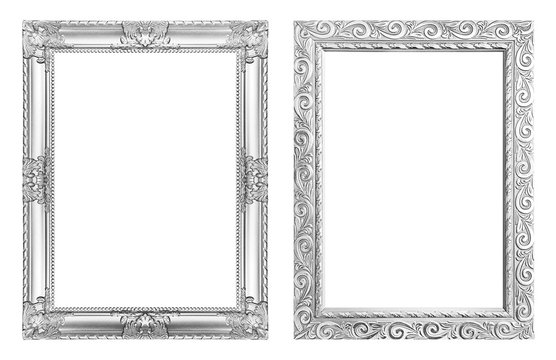 Image source: stock.adobe.com
3. Paint
Silver paint is a good way to add elegance and glamor to a room in an easy way. For a dazzling, sparkling look, choose silver emulsion paint and apply it to each wall in your room. As an alternative, use silver glitter paint to make a sparkling impression on a feature wall.
Silver paints are more popular in playrooms or children's bedrooms where pastel colors and soft shades complement the walls. The metallic paint can also add a mystical feel to your bathroom or dining room when it's used with more mature shades like emerald green or black.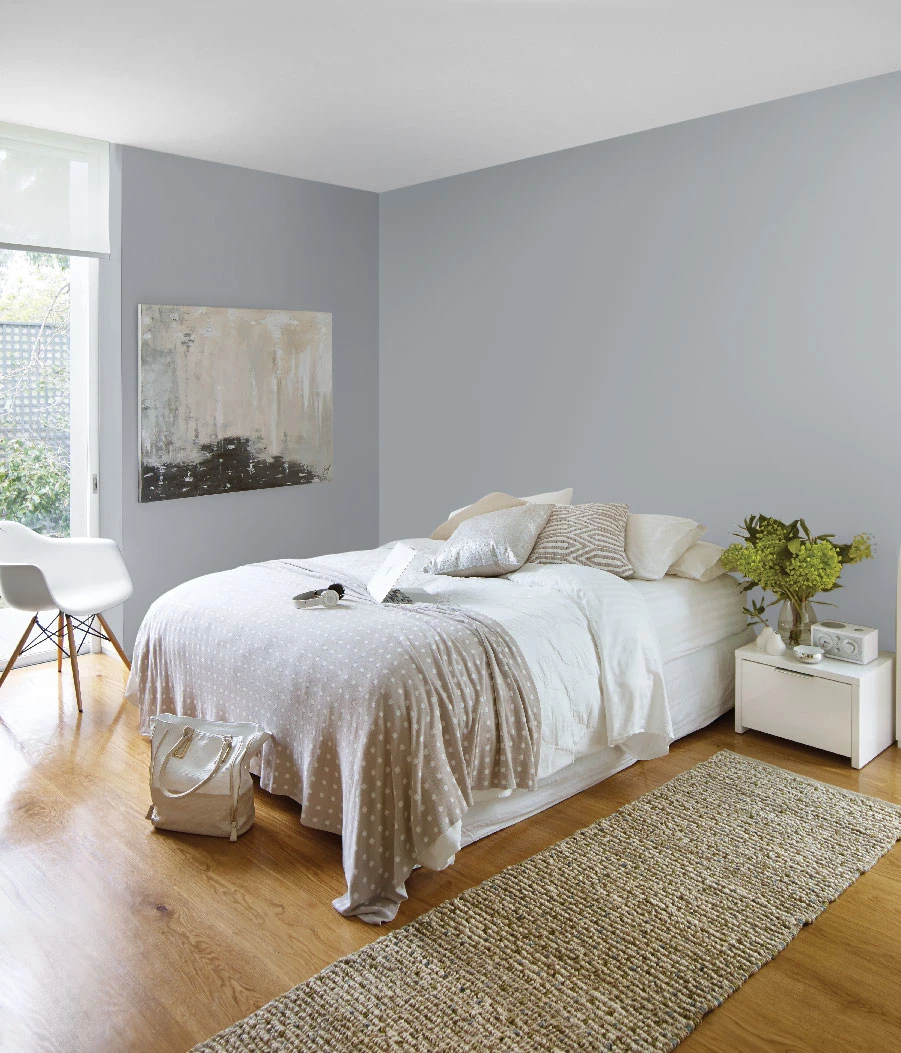 Image source: britishpaints.com.au
There are other types of silver paint, like spray paint and furniture paint, and you can use these types to give your already-owned accessories a makeover. For example, you can spray an old pot with metallic silver paint to give it new life, which will match your silver decor, or use silver furniture paint on the wooden frames of old dining chairs.
Lastly, after the paint has dried and you want to create a shabby chic appearance, lightly sand down the furniture's edges with sandpaper to expose some of the wood underneath and give it an old, antique appearance.
4. Soft Furnishings
Different fabrics come in silver color, including silver metallic threads woven through gray cotton, silver foil print on gray velvet, silver glitter on gray organza, glossy silver-look gray satin, and crushed silver velvet. A much softer method to incorporate this color into your home design for a luxurious and cozy look is by using these kinds of fabrics.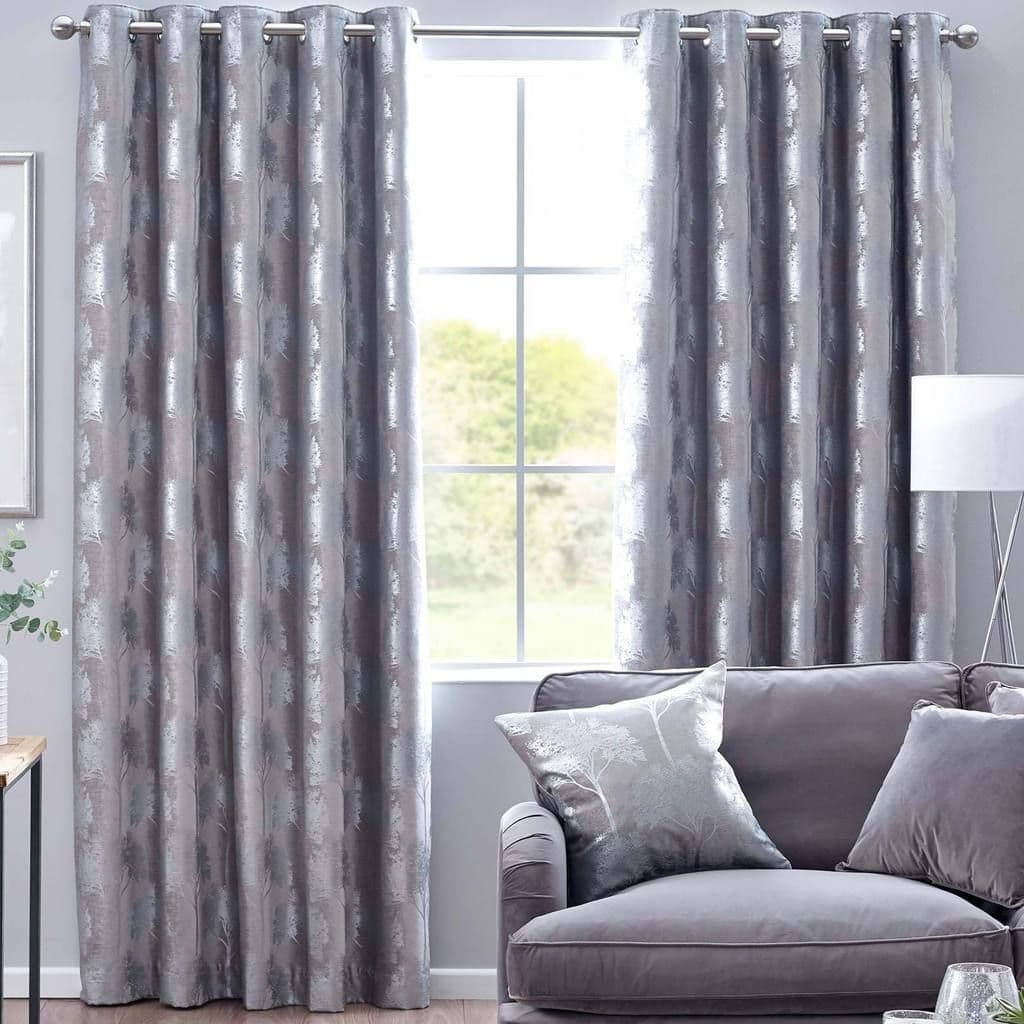 Image source: fabuloushomefurnishings.co.uk
You can either choose silver furniture, like a bed upholstered in silver fabric or silver cushions and layer them on a sofa. For a dining room, you can coordinate the silver upholstered dining chairs with silver color placemats on the dining table to achieve an elegant style.
Alternatively, you can choose fabrics with silver embellishments or embroidery, such as cushion covers sewn with silver beads or silver sequins.
5. Furniture
Silver-colored metal furniture accents can help you create a uniform aesthetic throughout your room. For instance, pick a tufted sofa with silver buttons or studs or a coffee table with silver metal legs.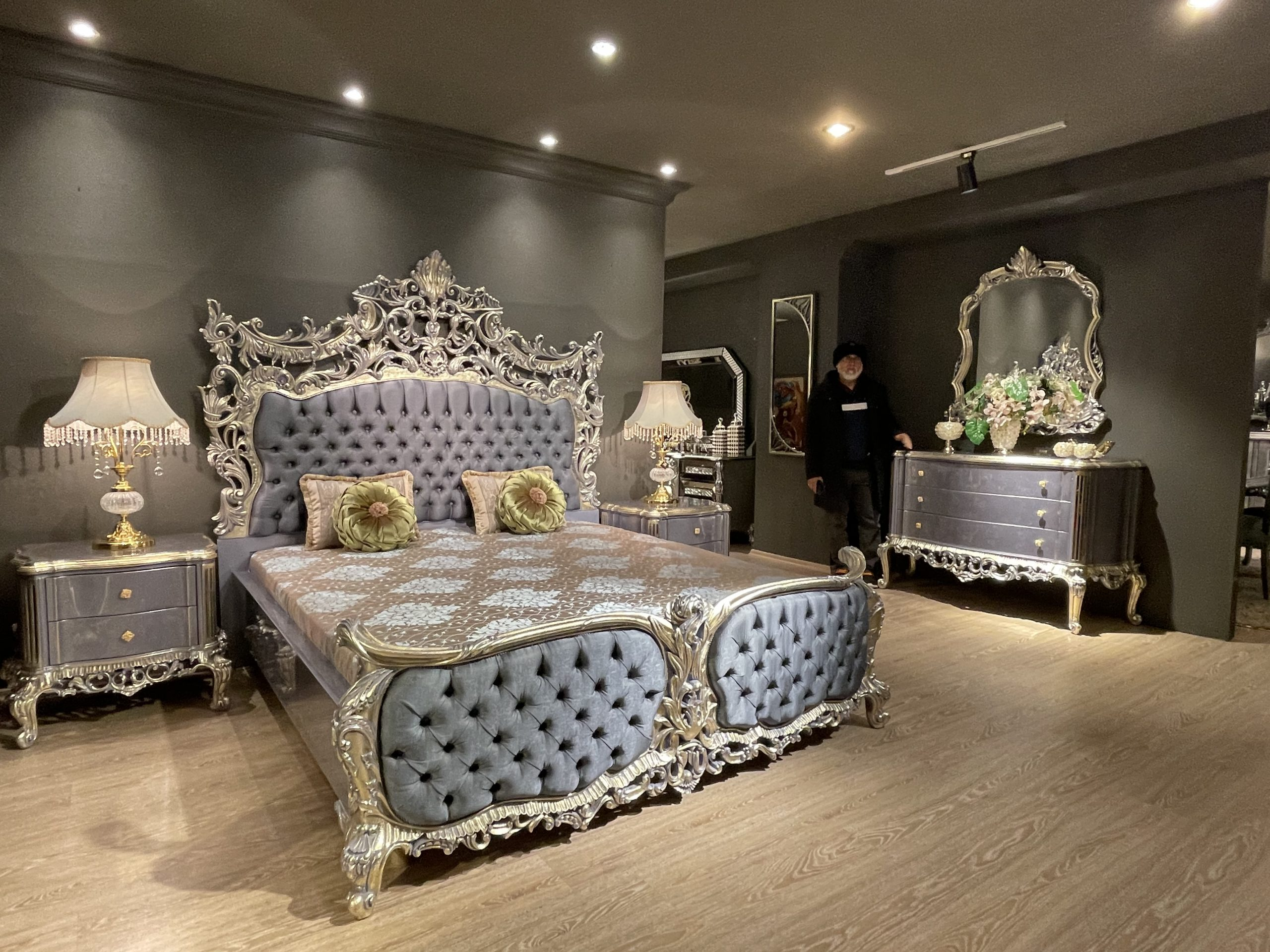 Image source: miracles.pk
6. Glass Accessories
Glass accessories are a practical and affordable way to incorporate silver elements into a space. Glass containers and candlesticks with silver foil lining will have a shiny appearance that gives your space a classy impression.
To make a statement, place a sizable silver glass vase in the middle of the dining table. Alternatively, distribute a variety of smaller silver glass pieces about the living room to emphasize a monochromatic theme.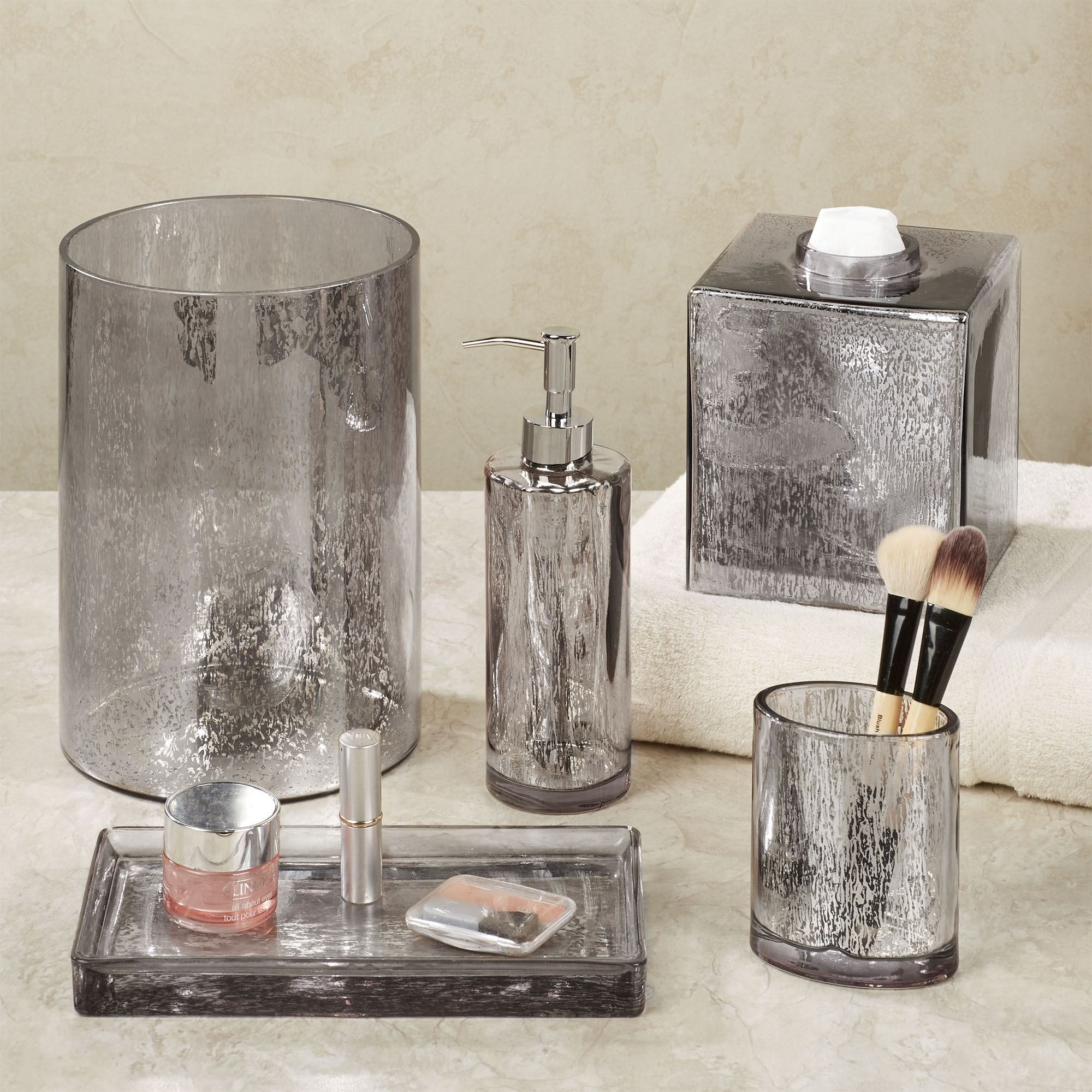 Image source: touchofclass.com
Conclusion on Colors that Go with Silver
In conclusion, silver is a versatile and neutral color that blends well with different colors. Incorporating various silver colors and textures, such as matte or brushed finishes, can also enhance the design's depth and appeal.
Ultimately, the colors that match with silver will depend on the desired mood and style, but by applying these guidelines, you can quickly develop a cohesive and elegant color scheme. We hope this read on colors that go with silver has helped you figure out what to work with.
Featured Image Credit: blogspot.com