GM architecture aficionados ☕️☕️☕️
welcome back to the newsletter that welcomes all sides of the brutalism debate:

But this week we've got no time for fighting about historic styles— too much going on in the present 😤
→ Croatia's Epic Architecture Competition: Finalists Announced 🏆
→ Museum of Natural History's New Wing😮
→ Zaha Hadid: Embracing AI? 🤖
→ Drop it Like it's Hot: The Best of Milan Design Week 🔥
→ Who Said What!? 🗣️
Museum of Natural History's New Wing 👀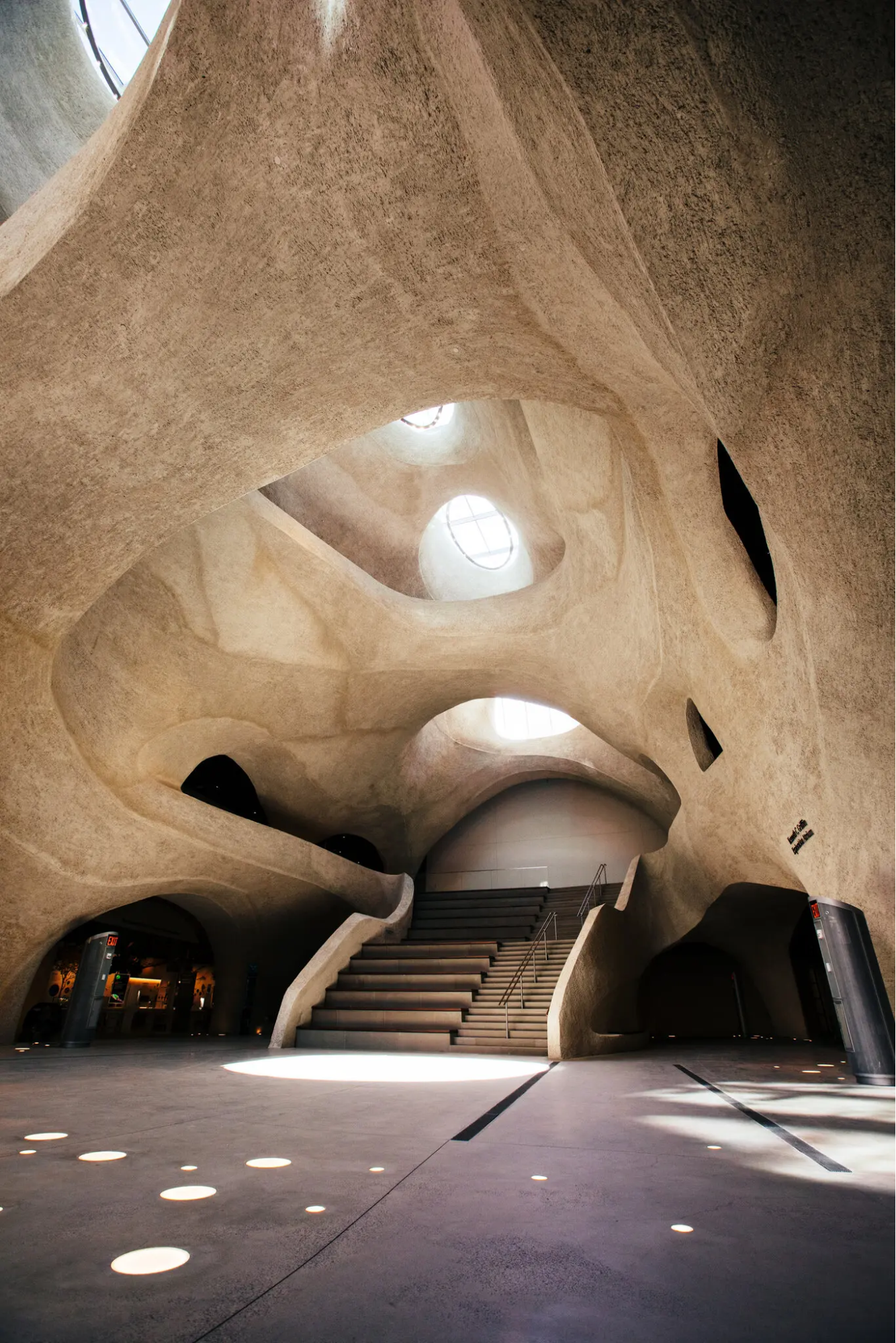 The initial reviews are rolling in on the $465M Richard Gilder Center for Science at NYC's Museum of Natural History— and they're positive.
Ubiquitous cliff-face rolling continuously into shadowy caverns, connecting ceiling and wall and all between, this is a modern marvel. Jeanne Gang and her studio achieve something curvy, cool, and incredible. The cherry on top is the canyon-like atrium, which will be an incredible event space.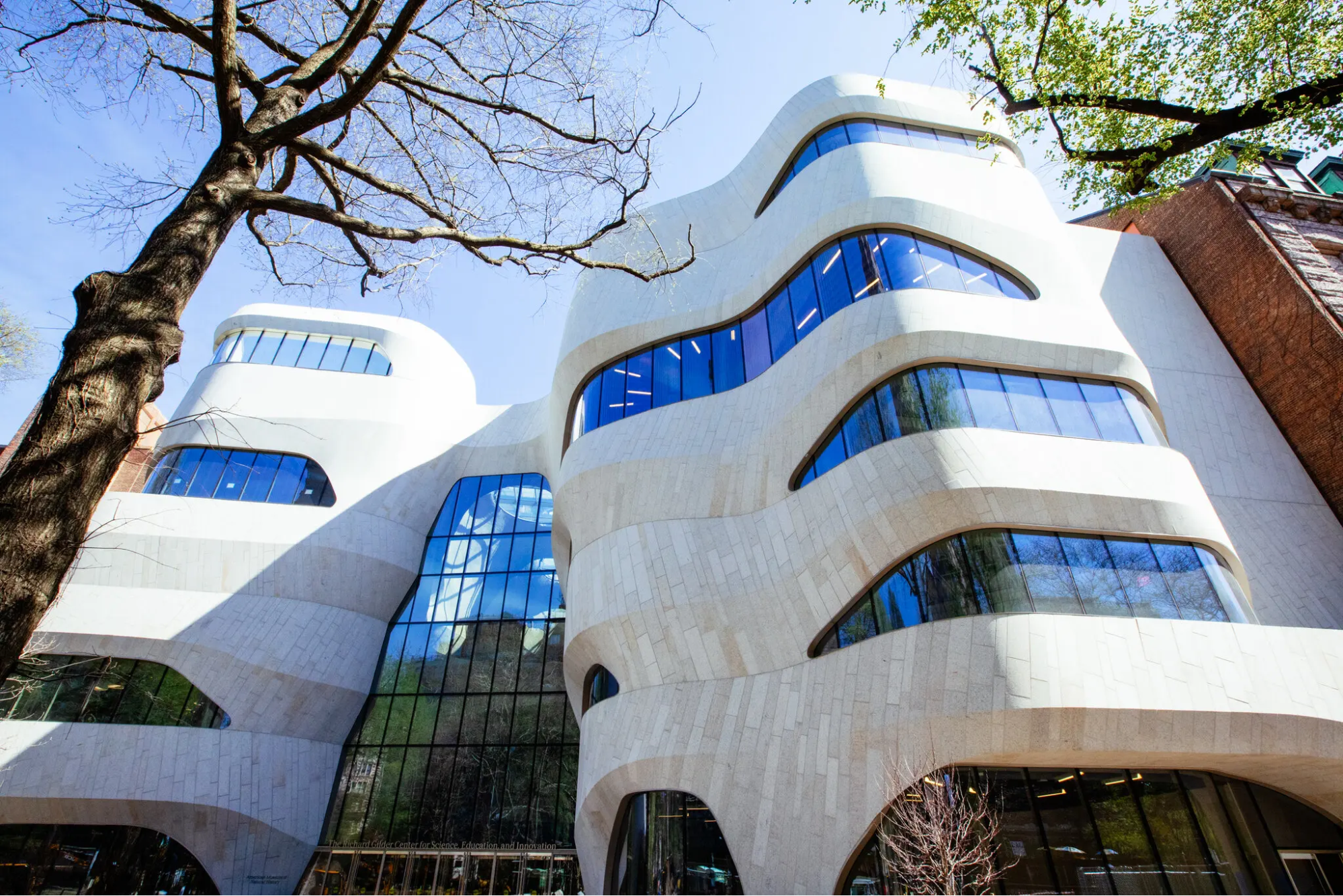 Zaha Hadid is Embracing AI 🤖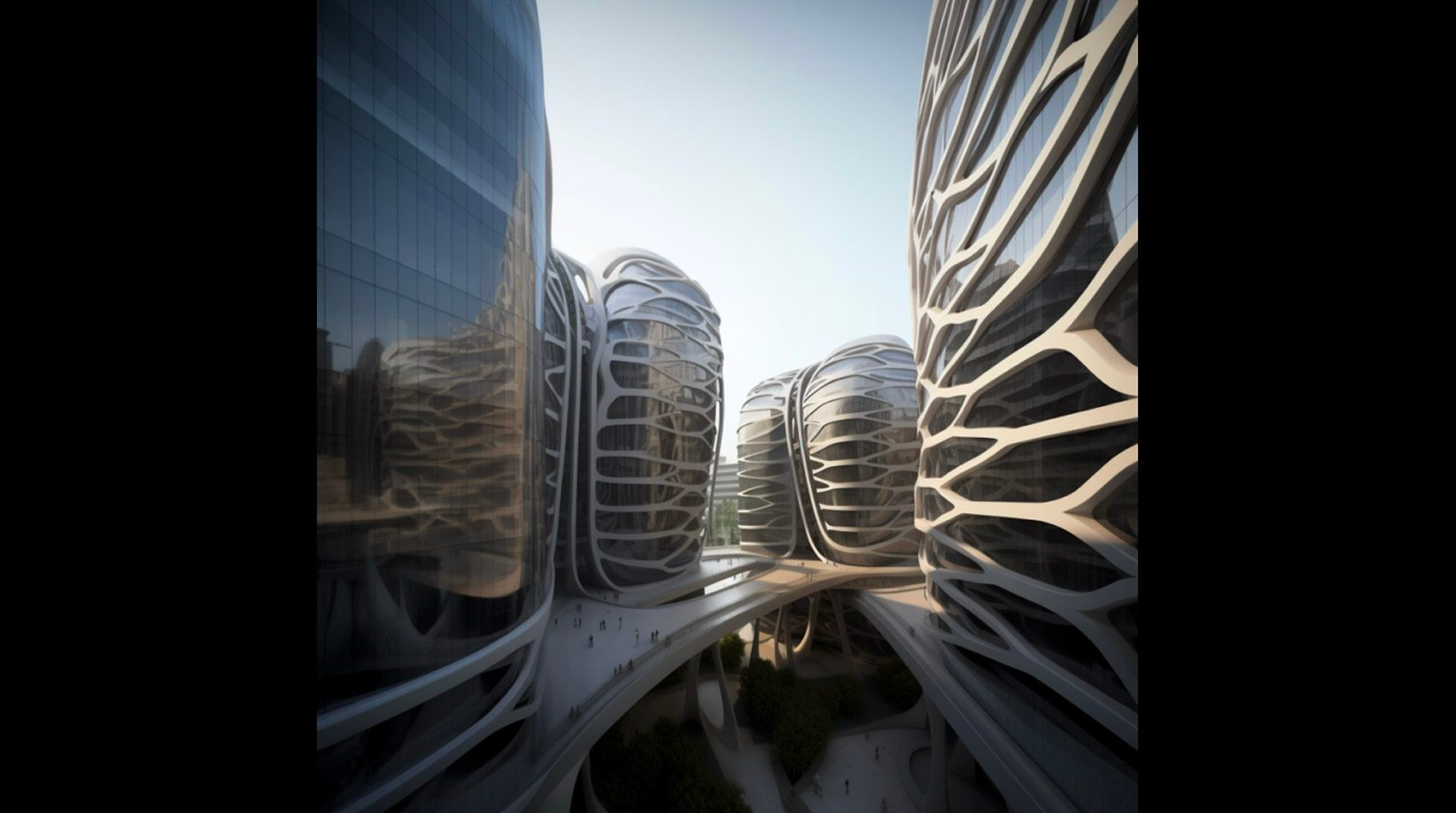 Architects are not alone in wondering whether AI is coming for their jobs. Most agree that the hype and anxiety around artificial intelligence has been pretty overblown, but that doesn't mean the tech isn't already making its presence felt. Zaha Hadid Studios has been on the cutting edge of architecture for the better part of a century, and their embrace of AI is worth noting.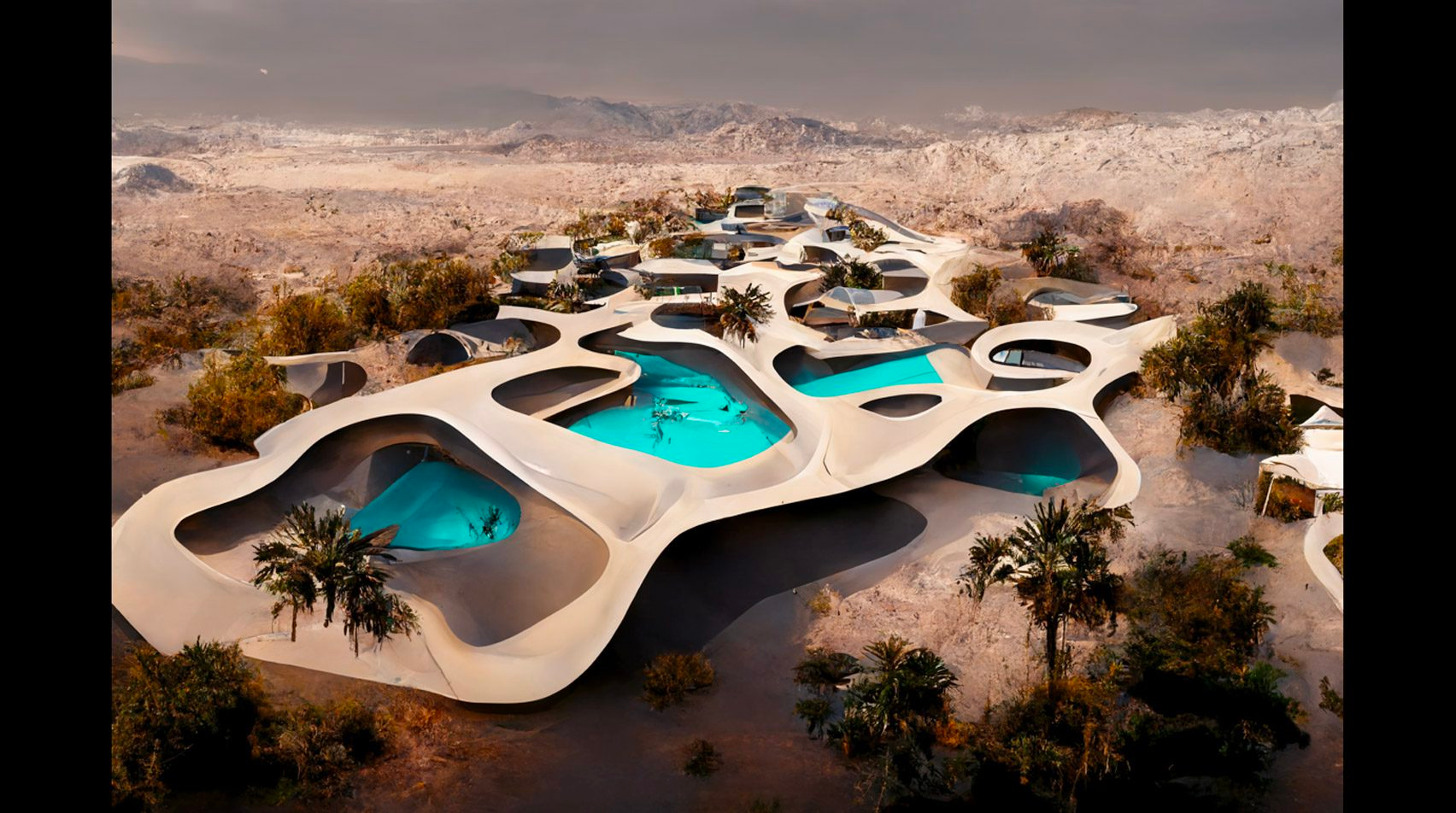 Studio principal Patrik Schumacher recently said ZHA is developing "most" projects using AI-generated images. DALL-E 2, Midjourney and Stable Diffusion are all a part of the process now, working within the bounds of Zaha Hadid's signature style.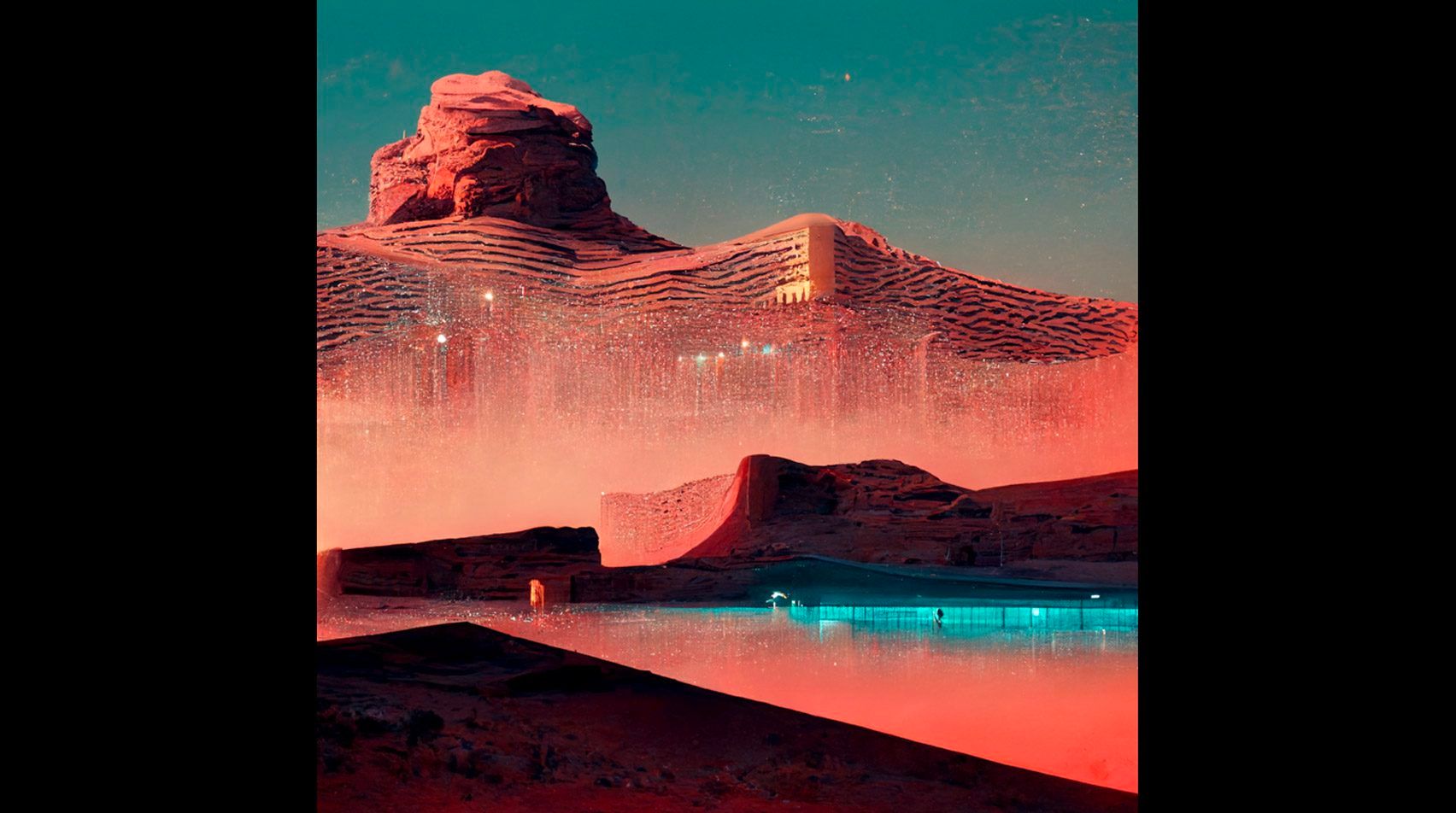 Of note, Schumacher presented some of the concepts ZHA may contribute to the massive "Neom" project.
Croatia's Epic Architecture Competition 🏆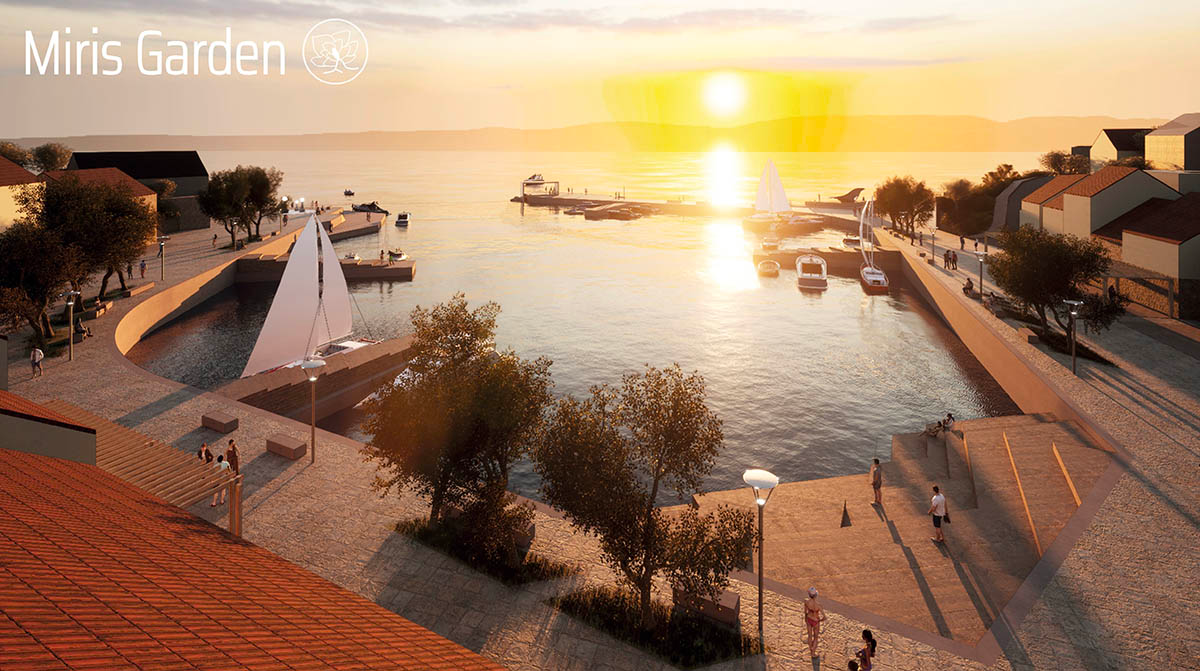 The Inspireli Edu-Project in Croatia, believe it or not, is the world's biggest student architecture competition. This week, they announced 30 finalists out of a pool of 240+ participants from 38 countries.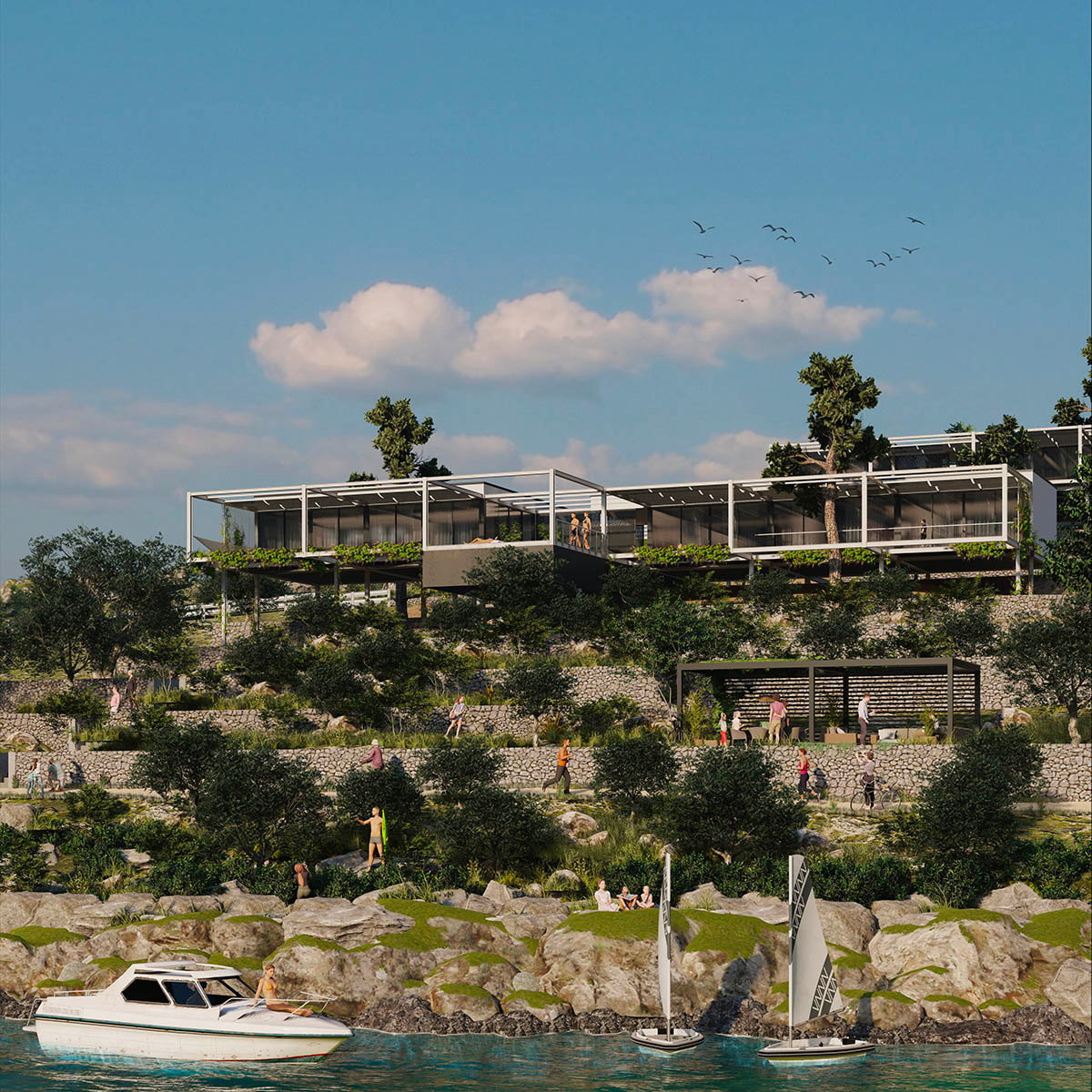 "Miris Garden" was the concept students were challenged to design; it's a reasonably complex resort concept, but students could choose to propose a concept for the Urban design as a whole or choose from 5 individual areas, like the Marina, Villa section, or Hotel.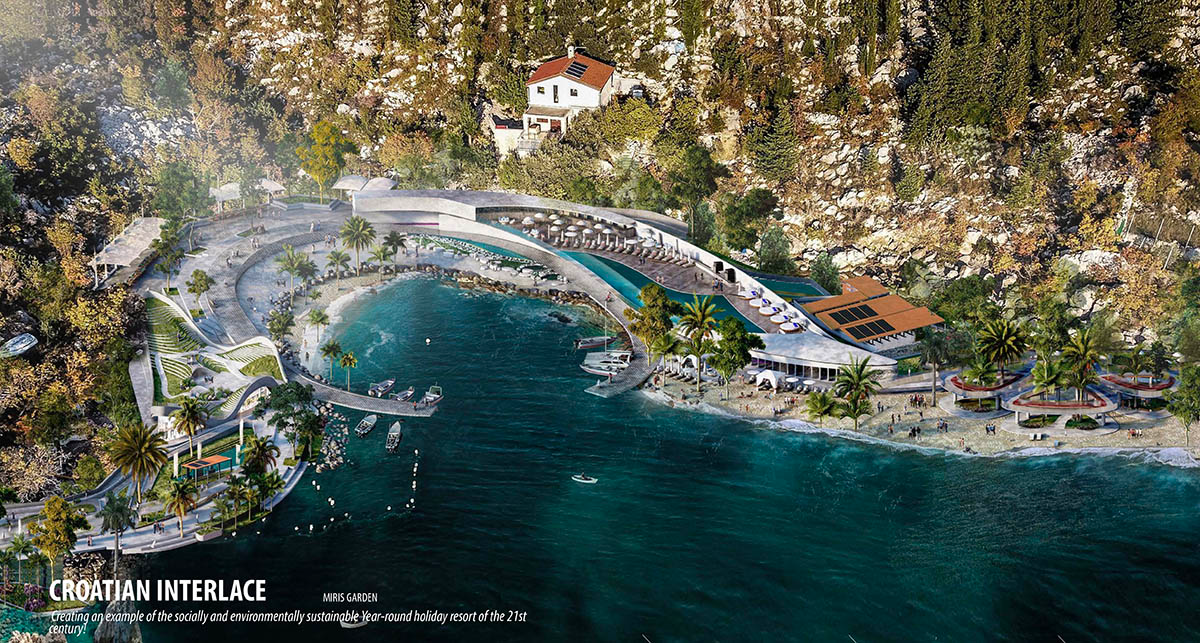 Students can submit until July 14, 2023. So what are you waiting for? Get to work!
Who Said What!? 🗣️
"The beauty of wood is that it's alive; as it continues to dry, the clavette itself will move and always lock the piece perfectly with the highest precision. That's why there is a global beauty, a global elegance… I believe in the global elegance, the relationship with the human community, with materials, production, and gesture."
→ catching up w/ Phillippe Starck at Milan Design Week
""Travel can really be so influential to your design practice – it can really expand your worldview… Having just returned from Japan, I'm already seeing how some of those experiences are influencing my design work, whether it be lighting design, or transparency in architecture or connection to nature. Whenever I'm traveling. I find that artists are always so tapped in and in tune with the local pulse and the stories that a place can tell – I think that I'm often so inspired by those stories that are found in those local galleries whenever I'm traveling."
→ Candace Rimes on how experiencing the world influences her craft
"For true progress to be made in decarbonising the entire economy, companies need to collaborate across sectors instead of refusing to work on airports and other infrastructure projects haphazardly deemed to be high carbon. Practices like Zaha and Fosters should proudly work with these projects. Airports aren't going away, so we need architecture firms to work alongside them and get them ready for low- or zero-carbon operation in the coming years."
→ Chris Hocknell goes off on the "Hollowness of Architects Declare"
Drop it Like it's Hot: Best of Milan Design Week 2023 🔥
designboom wrote up an excellent "best of" from this year's Milan Design Week… Here's my top 3 from that collection: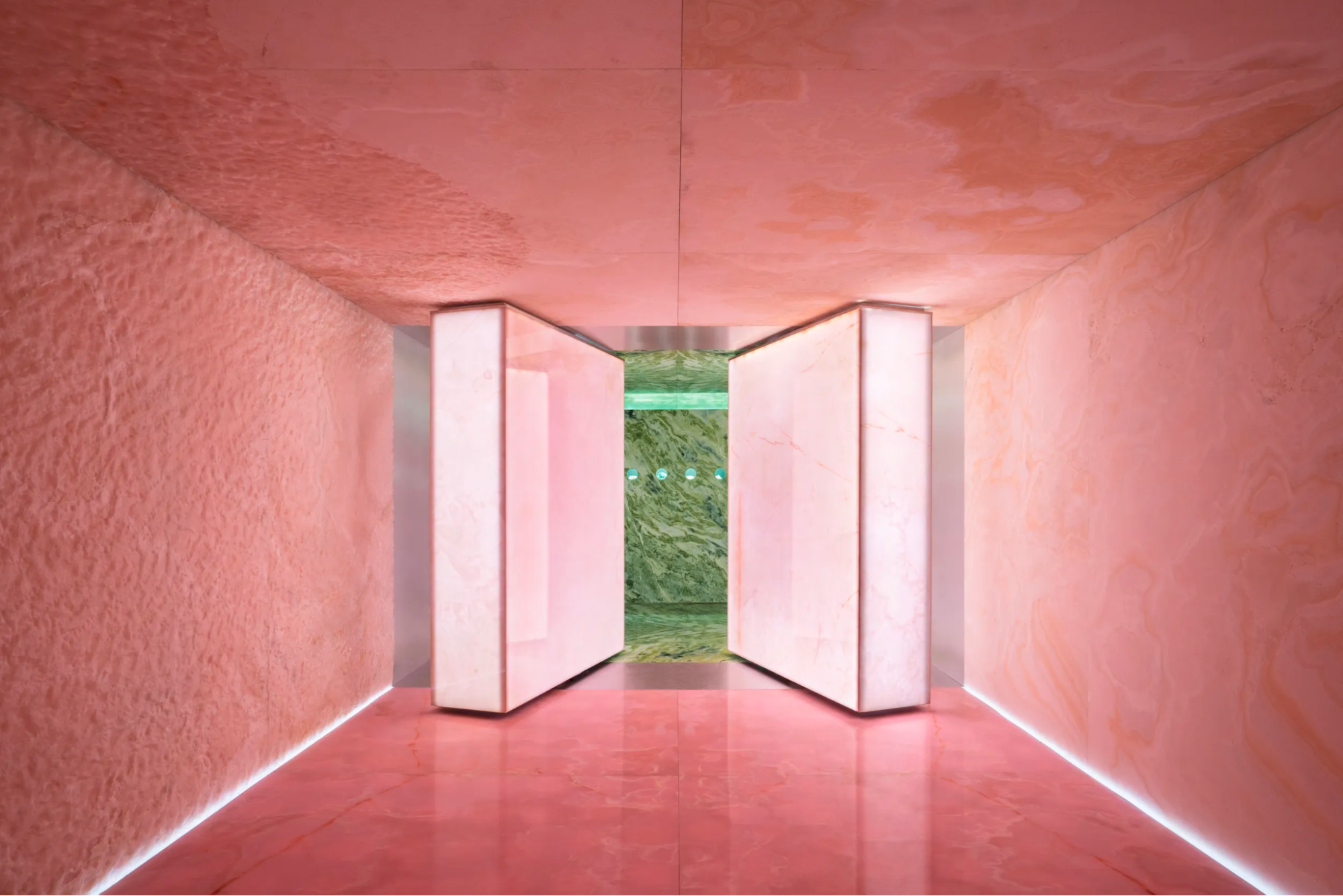 OMA's installation, Beyond the Surface, "explores the journey of natural stone from its geological formation to the finished product."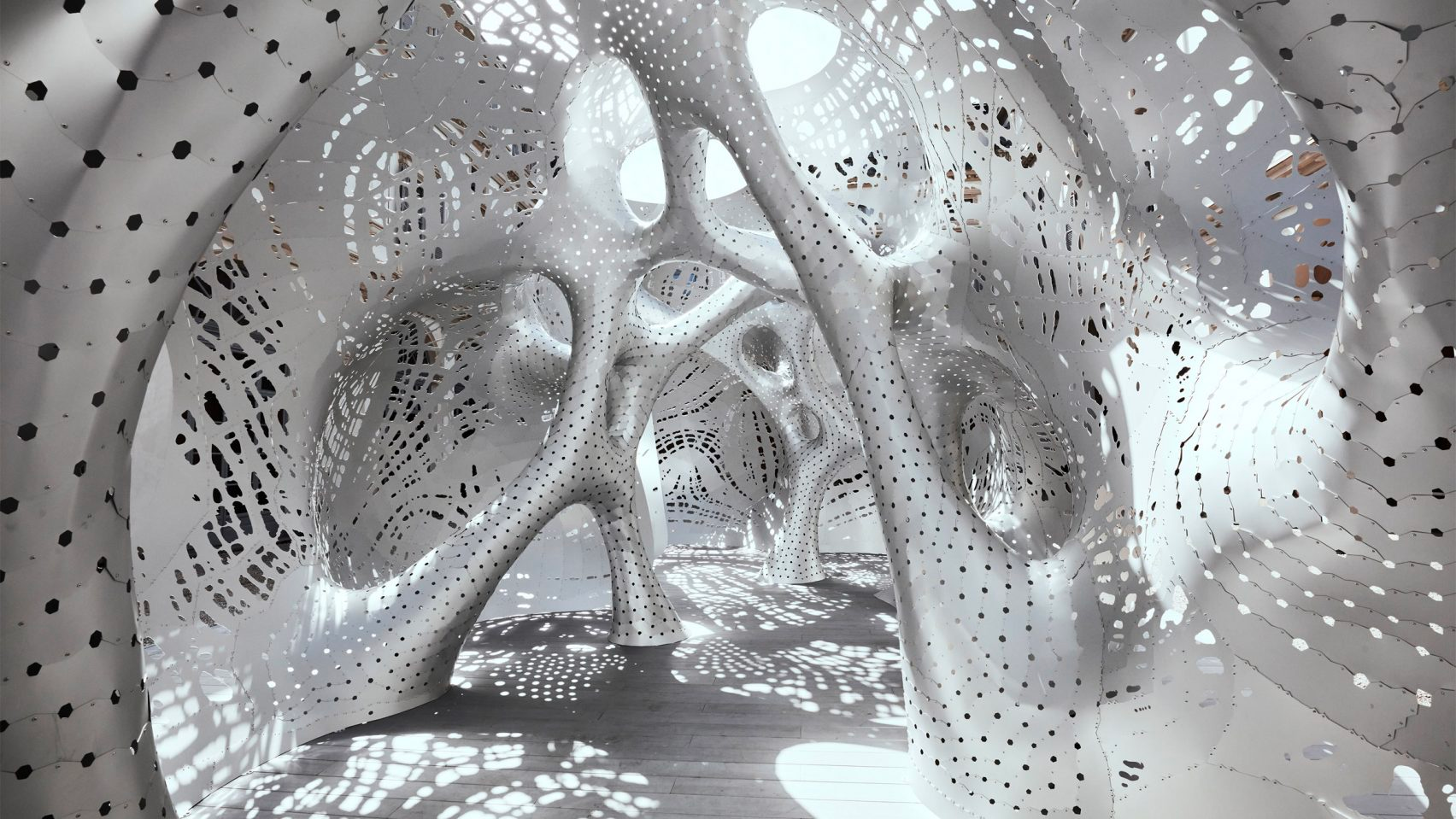 From 1,600 ultra-thin strips of anodized aluminum, Marc Fornes presented "Pavilion Nomad" for Louis Vuitton.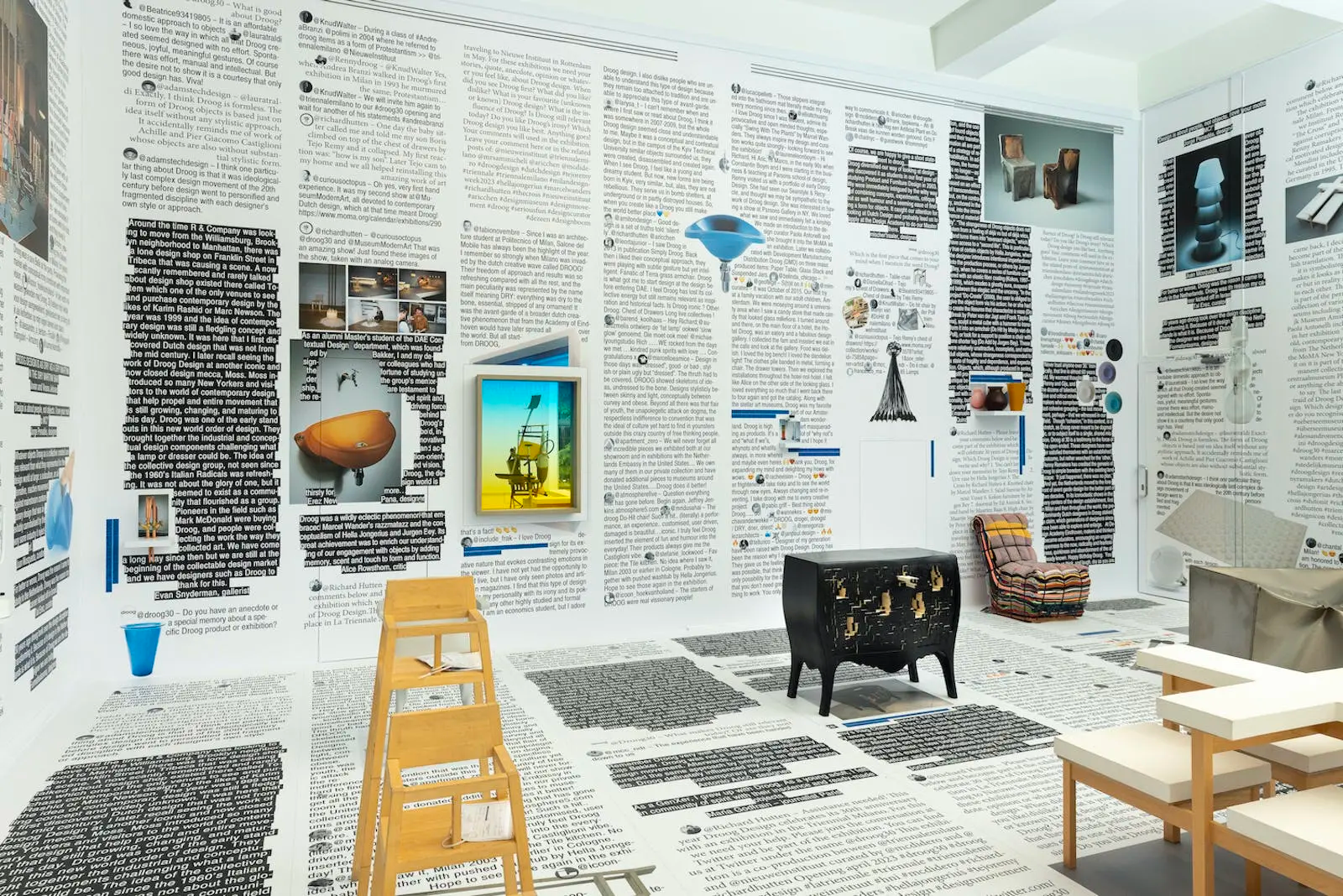 Droog30's Design or Non-design? commemorates their "30-year-long, irreverent, and rebellious career, while showcasing their contemporary and newfound mainstream appeal."